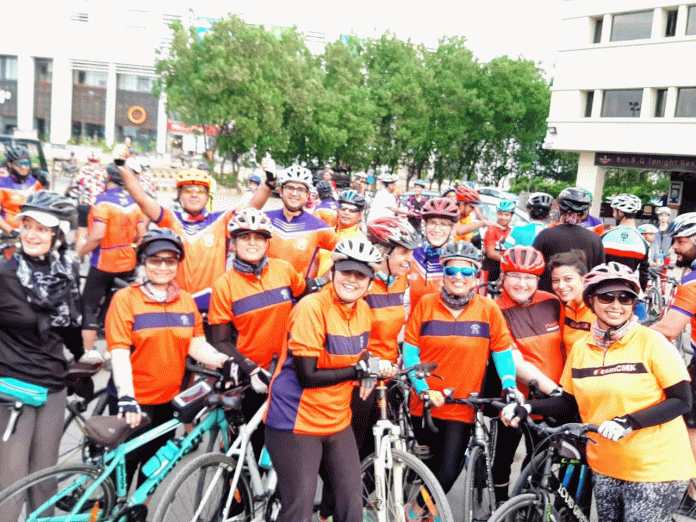 Critical Mass Karachi, popularly known as CMK, celebrated its tenth anniversary on Sunday 6th October with a well-attended community ride, a special breakfast and cake cutting. "It was great seeing so many friends turn up,"says Nader Cowasjee, one of the founders of the group. "Some who no longer cycle, but who came to mark the occasion."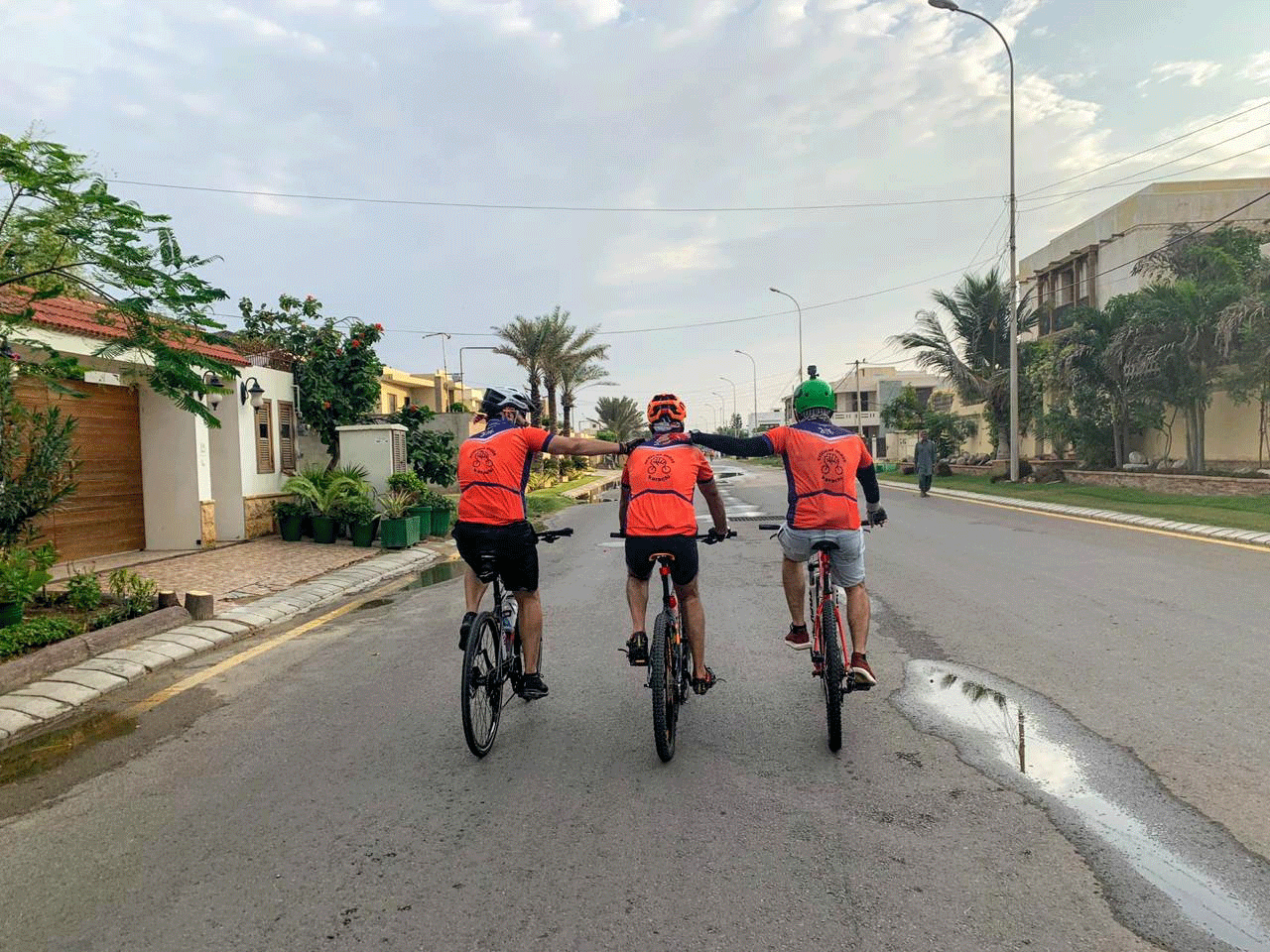 The Beginning
The cycling group was launched in 2009 when a group of friends came together to cycle on the streets of Karachi for fitness and recreation. Nader Cowasjee recalls the early days. " I already used to cycle with some friends when another school friend, Kamyla Marvi Tapal, asked us to join them and start a chapter of Critical Mass. We used to ride every week and each time few more people would join in."
Arif Belgaumi also began riding with the group soon after its inception. Since then the CMK riders have successfully reclaimed the streets of the city with their weekly rides.  "At my first ride there were only 7 riders, 4 adults and 3 children. Today, as a rule, our Sunday CMK rides attract around 150 riders, men, women and children. Even more when the weather is good."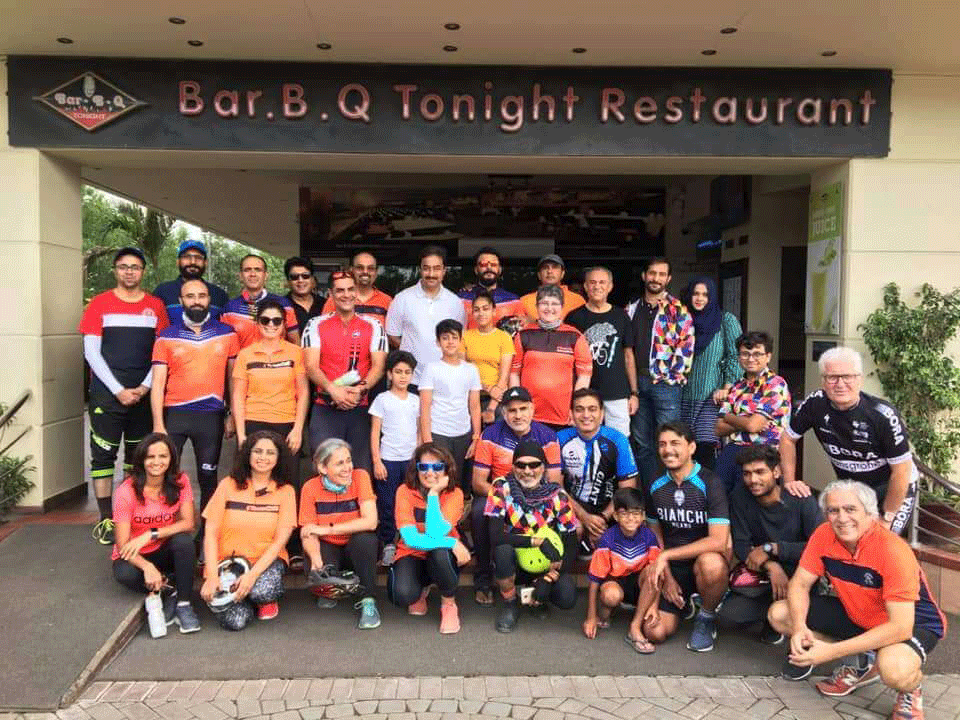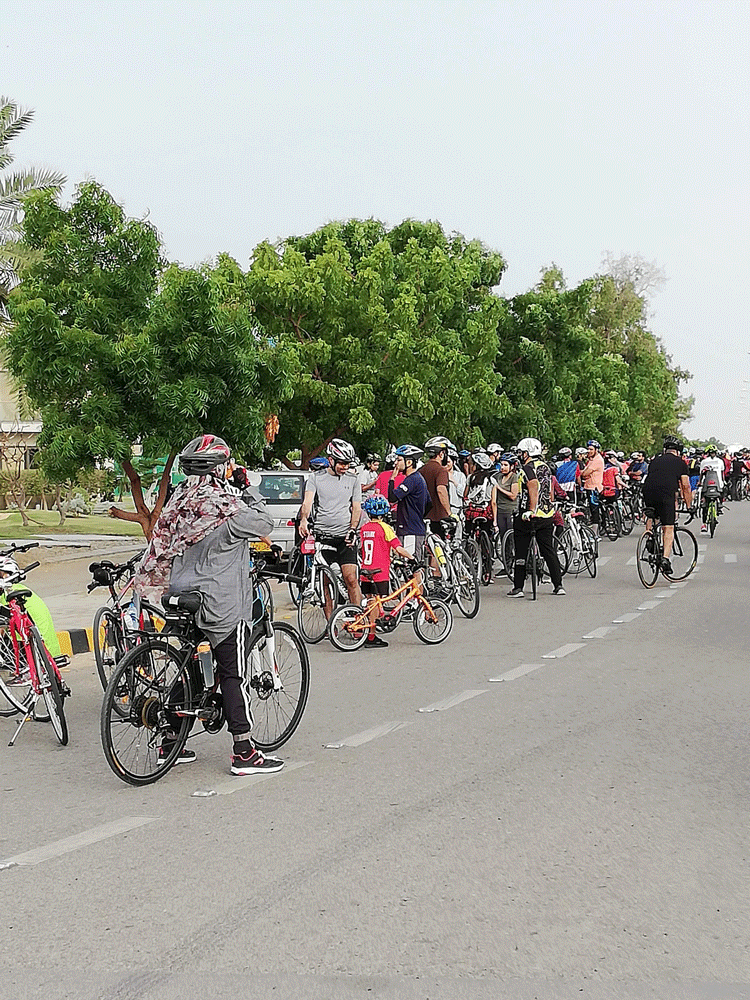 Adventure Rides
While Critical Mass holds regular community rides, the more active members take on more adventurous trips. "I have always loved the outdoors and would hop on a bicycle whenever the opportunity arose," says Mazhar Valjee. " Through CMK, I met many others who harbored the spirit of adventure in them. This spirit took us to new and exciting places within Pakistan. I experienced places that I would not have ventured to otherwise."  Some of the group's most memorable trips have been cycling excursions  from Islamkot to Nangarparkar in Thar, a ride at the Ranikot fort, cycling in Hingol National Park,Hub Dam, Manora and many others. "These trips taught us inclusiveness and were a lesson in being humble," says Mazhar Valjee.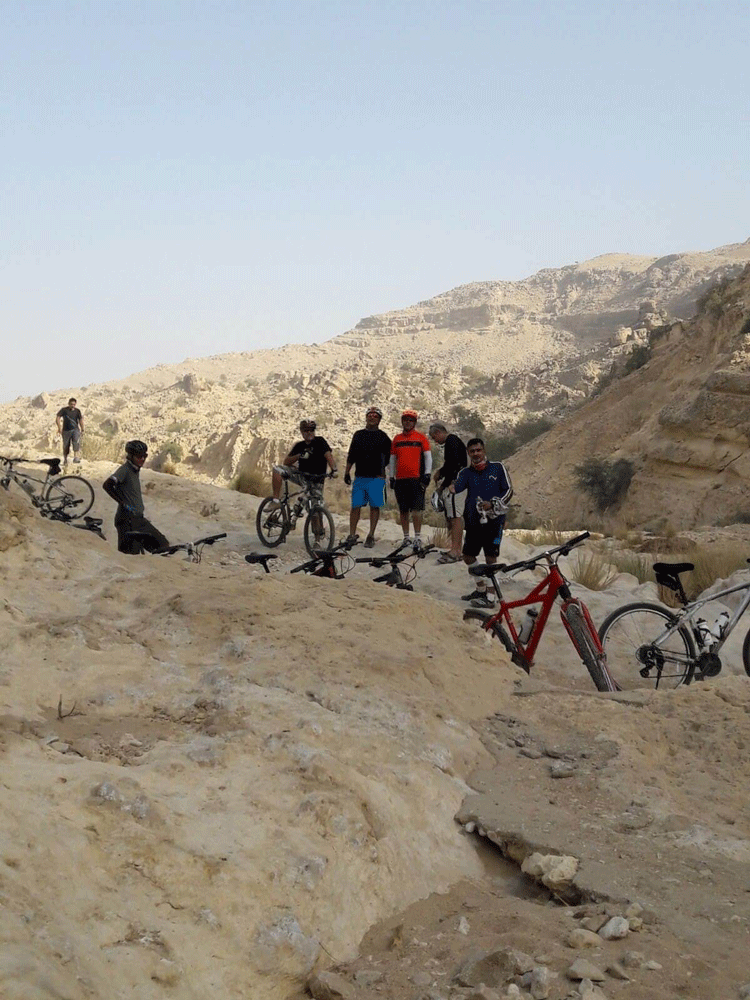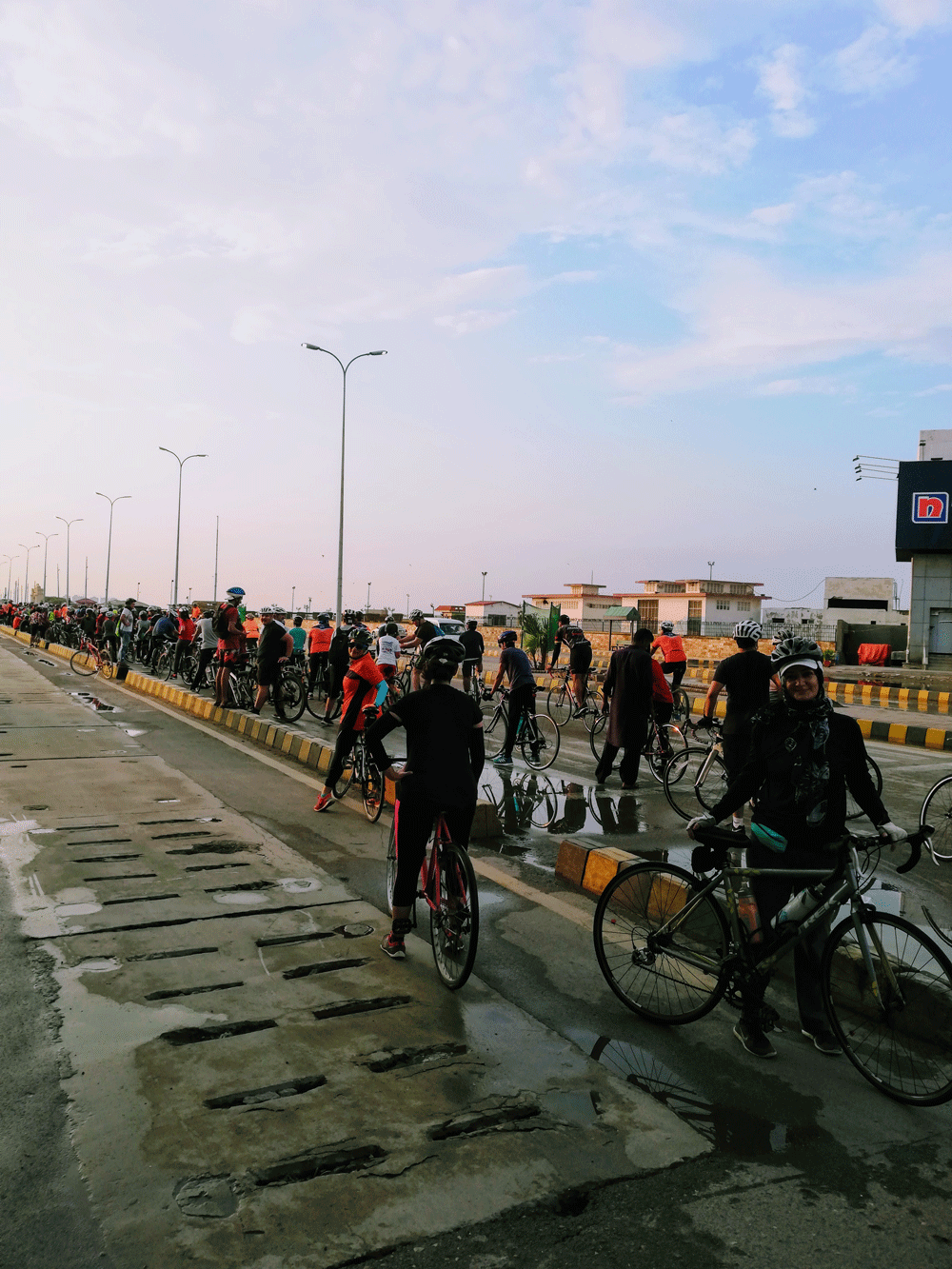 "Ten years ago, one could never have the courage to get on bike and even go for a short distance of one km on the streets of Karachi," says Mustansar Bandukwala. "Now it's a completely different story. CMK has made that difference."
As more people were drawn to cycling and a more diverse cross-section became active, other groups of cyclists also began to form. "We have encouraged and helped smaller, more focused groups of riders to spin-off and plan their own rides, from those that want to be more adventurous to ones which find our rides too demanding," says Arif Belgaumi.  "Ten years ago recreational cycling was the domain of die-hard cyclists or young racers from Lyari. Today people are much more receptive to the idea of cycling as a form of exercise."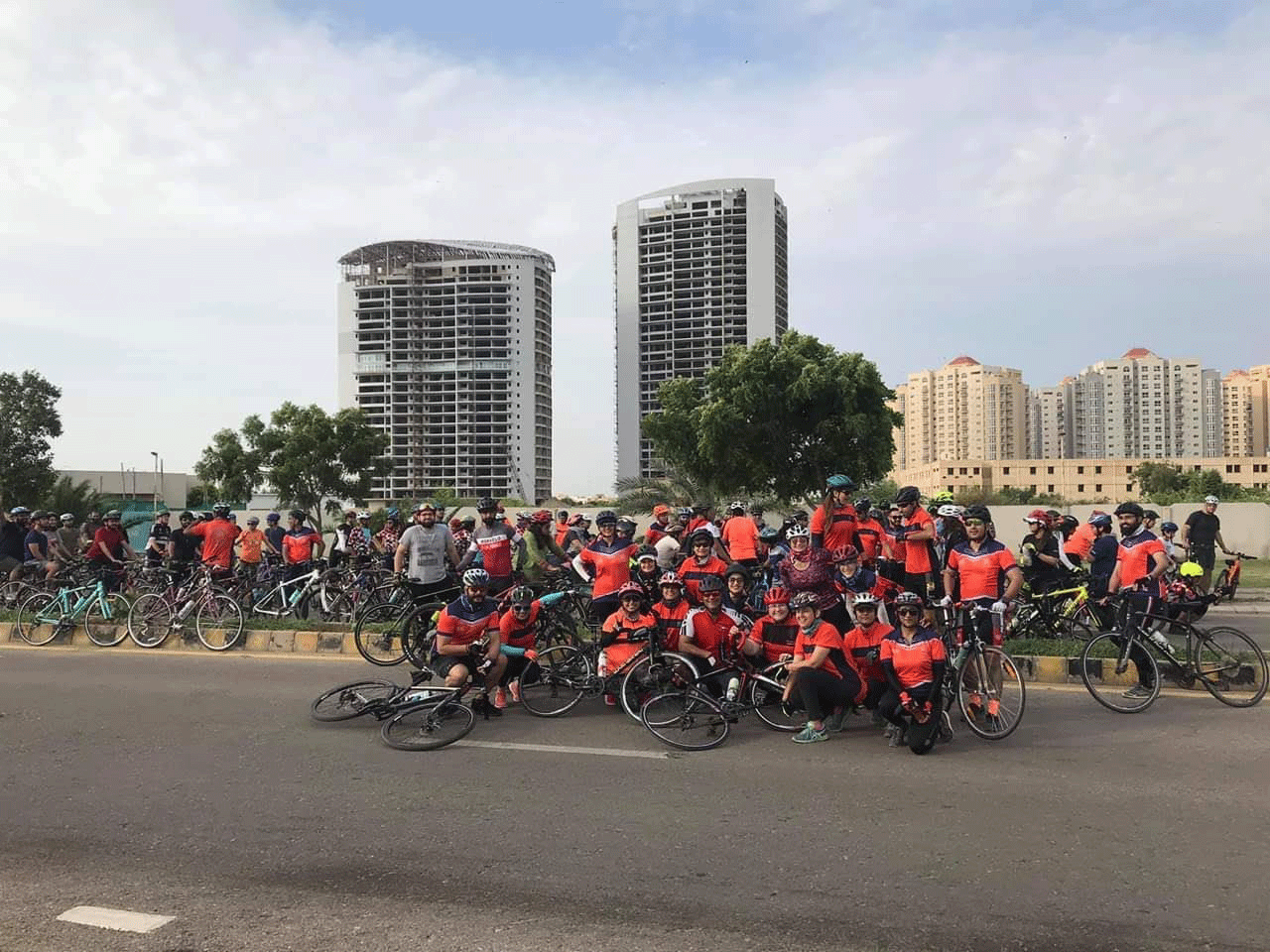 Mazhar Valjee agrees, "Cycling is no longer looked upon as a cheap means of transport. It has become a fitness means of choice.  Cycling has been a prequel to marathon running, triathlons and has encouraged and facilitated fitness levels for Pakistanis to participate in Spartan, Ironman 70.3 and similar international sports competitions. "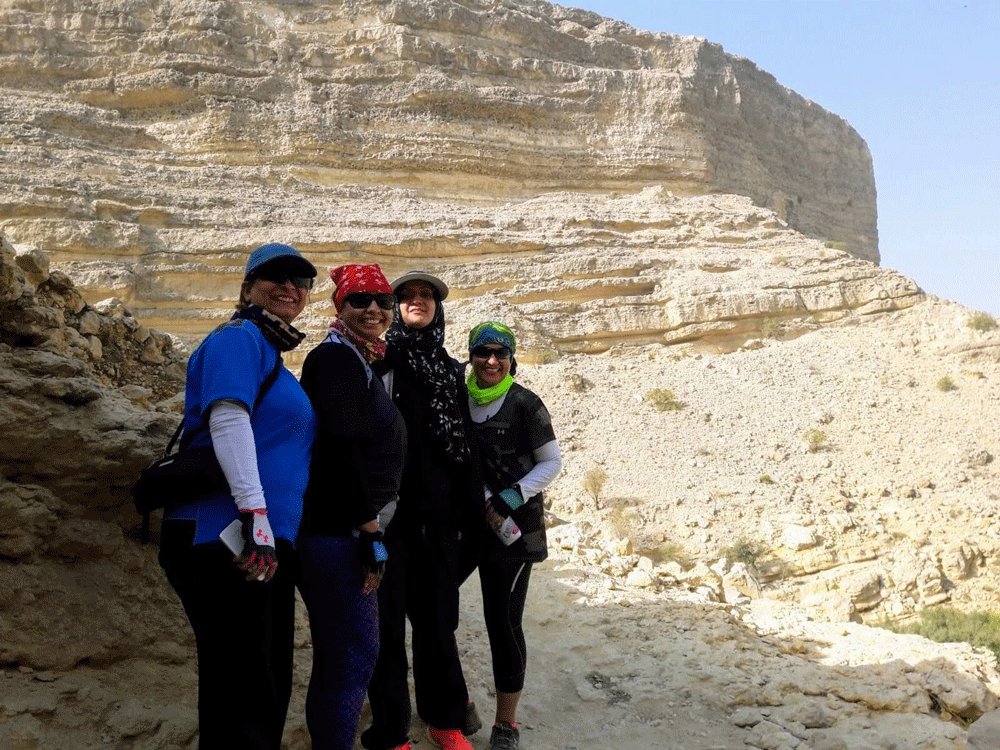 Women Cyclists
"Another big achievement is the number of women who cycle on the roads of DHA and some other parts of the city," adds Mazhar. "It is not unusual to see two women cycling together, or even alone." "People on the street are amused and interested too see cyclists in large groups, especially women cyclists. But no one has ever said a negative word to us," says Arif Belgaumi.  Passers-by will stop us and ask for more information. Police constables will stop traffic and wave us through. "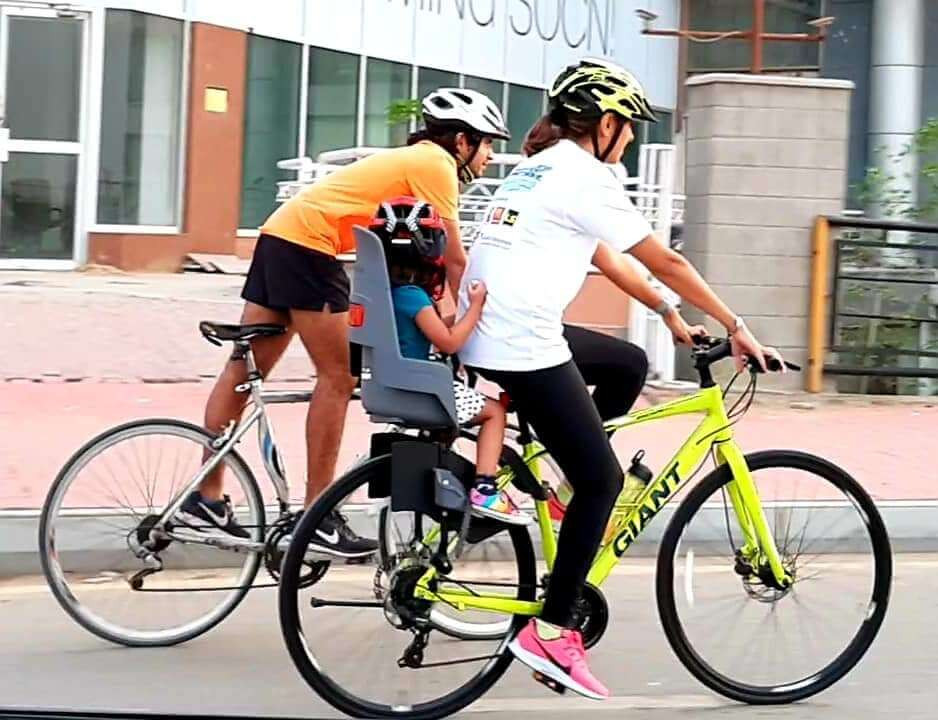 "As a female cyclist, the early years presented its own challenges of cycling on the streets of Karachi," says Naeema Kapadia. "But one thing was a given that CMK was and has always been a very inclusive community. The female cyclists have also come a long way. Some have even participated in national cycling events."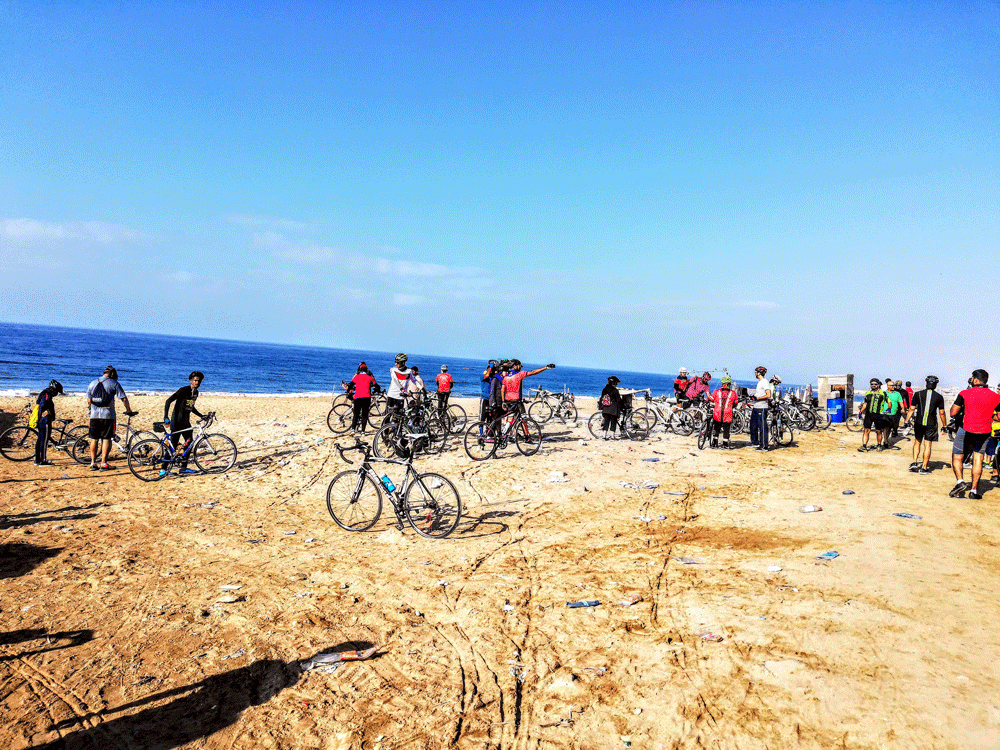 As the interest in cycling and the number of cyclists have grown, so has a cycling economy. "Earlier the only place to buy an imported bike was reconditioned bike shops in Jackson Market," says Arif Belgaumi.  Today, shops carrying high-end performance bicycles and equipment are doing steady business as are bike rentals.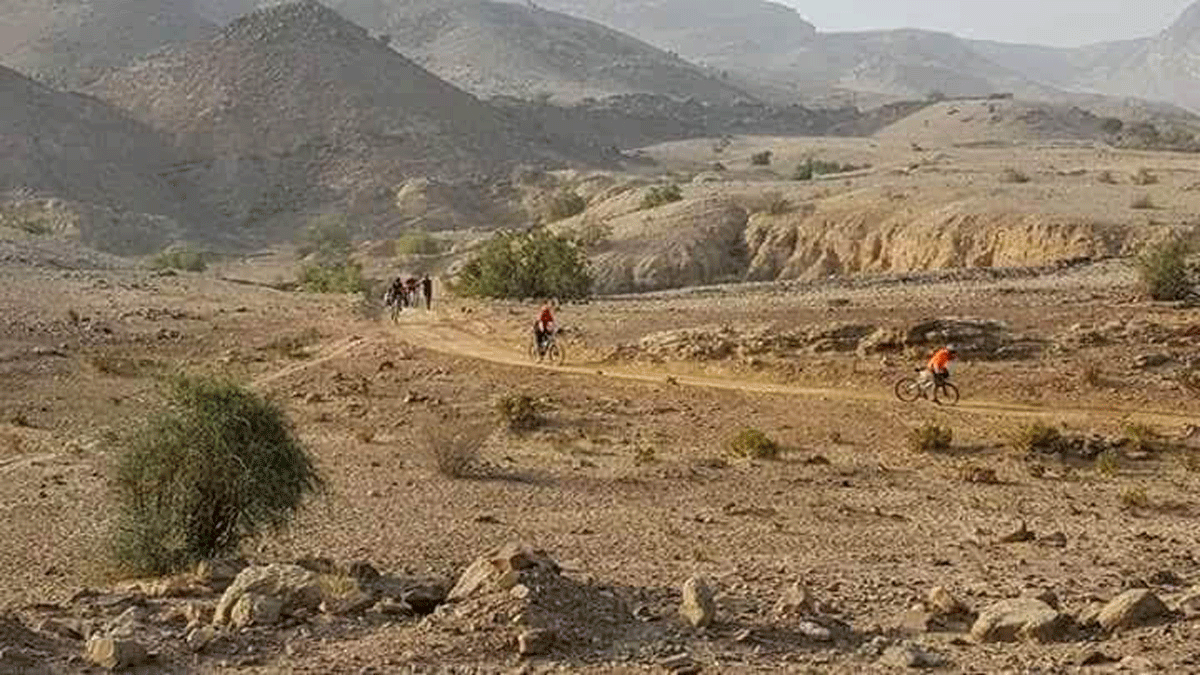 Community Rides
Critical Mass Karachi has a group of admins and moderators who organize and supervise its activities. Over the years, they have selflessly dedicated their time and energies to promoting cycling in Karachi along with many active riders.
CMK also organizes Saturday rides for newbies and children who can't keep up with the more active group. " This is to encourage children to come out and cycle and get away from computer and tv screens. We have arranged rides to the Karachi Zoo and others as well, " says Nader Cowasjee.
The interest sparked by the CMK rides has also seen a huge surge of interest and investment in competitive cycling, with privately sponsored cycling teams now joining the ranks of nationally sponsored teams.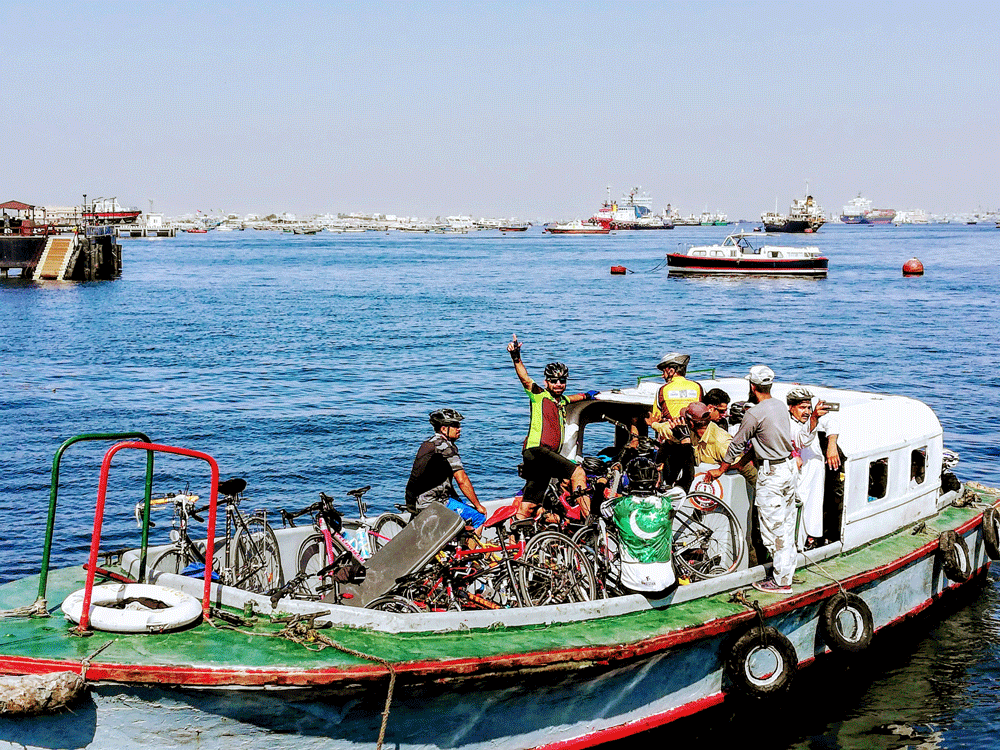 For its regular riders, all agree that CMK has been a life-changing experience. "Personally for me, I have made many new friends, discovered new routes and had adventures," say Nader Cowasjee. "
"Cycling has allowed me to maintain a fitness that enabled me to take on adventures and expeditions where men and women of my age would hesitate to go," says Mazhar Valjee. "And of course, I have gained some wonderful friends who have become family….the extended CMK family of Like-minded people."
"Critical Mass Karachi has become my community," says Arif Belgaumi. "I have made some wonderful friends through cycling. Sharing a passion is the basis for the strongest friendship."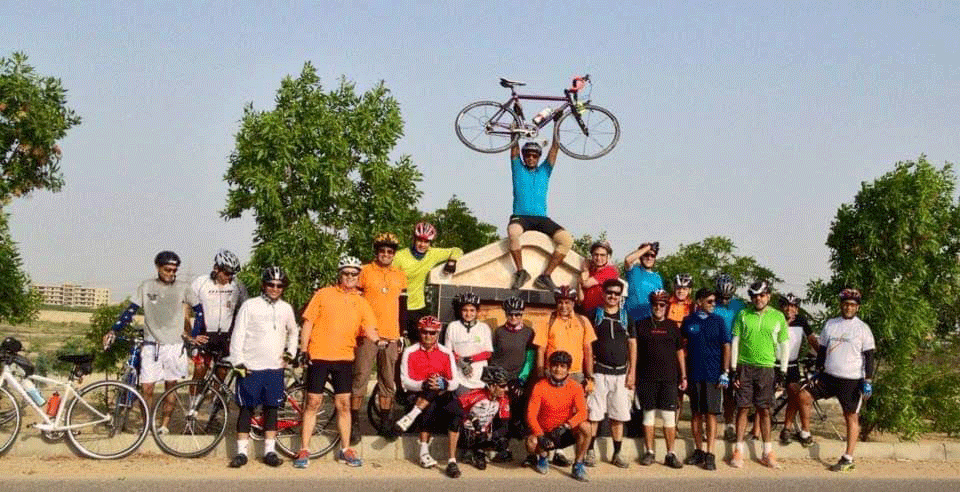 "Everybody is there for each other not only when we are cycling, but otherwise too," adds Mustansar Bandukwala. "Life would have been very different if it wasn't for this lovely group."
"We love our pitstops at chai and truck dhabas," says Naeema Kapadia. "Cycling most certainly instills confidence in you. We consider ourselves privileged to belong to such a wonderful community of positive, energetic people."
Photos courtesy Critical Mass Karachi