Welcome to a little bit of Pakistan in a home in Boston! Stepping into this lovely home, its warm aura embraces you. This is a welcoming home with signature touches from the owners' homeland – Pakistan.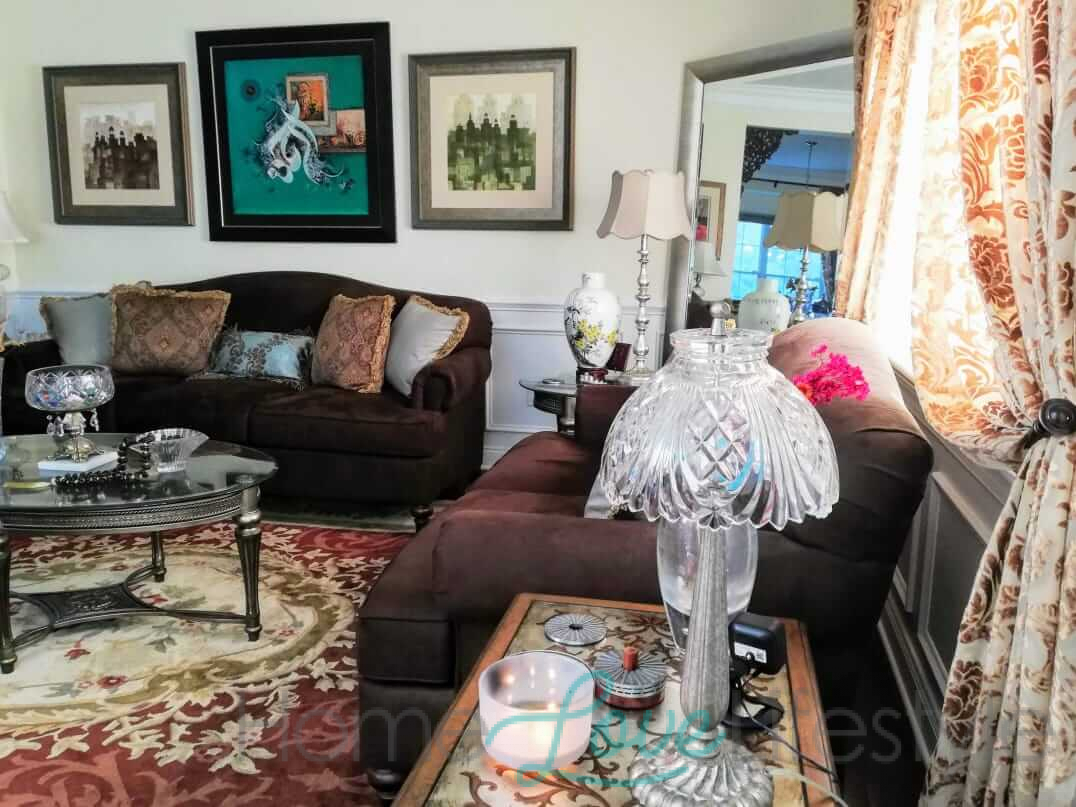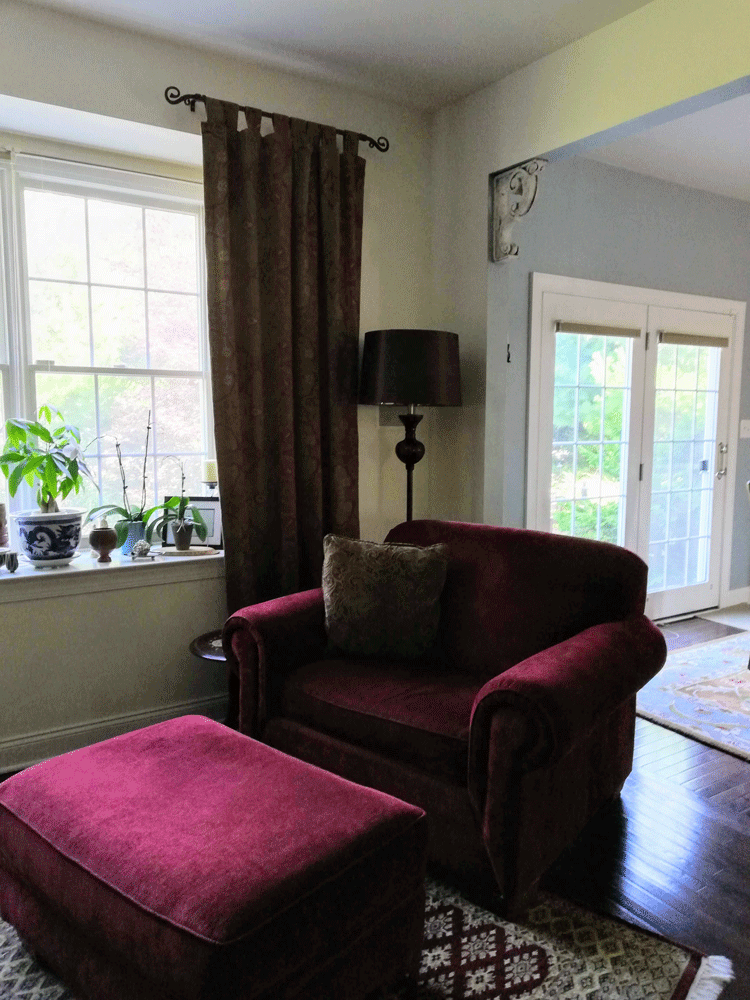 Eclectic Mix
The family, Pakistani expatriates to Boston, wanted to create an eclectic mix of the contemporary and classic. The aim was a modern home with a distinctive vibe paying homage to their heritage. This was brought in by using Pakistani art, fabric and also other features.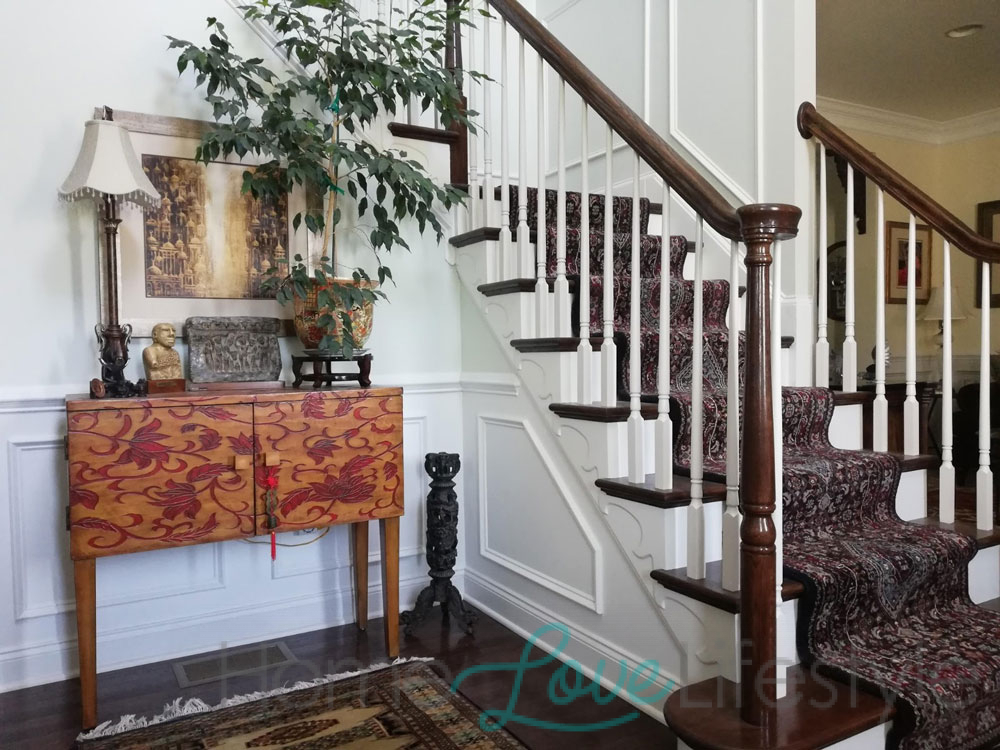 The homeowner decided to bring in a little professional help. Interior Designer, Naeema Kapadia of Studio A, provided consultation all the way from Karachi and the owners translated their home design ideas into reality. The homeowner also had help from the estate design team on hand in Boston.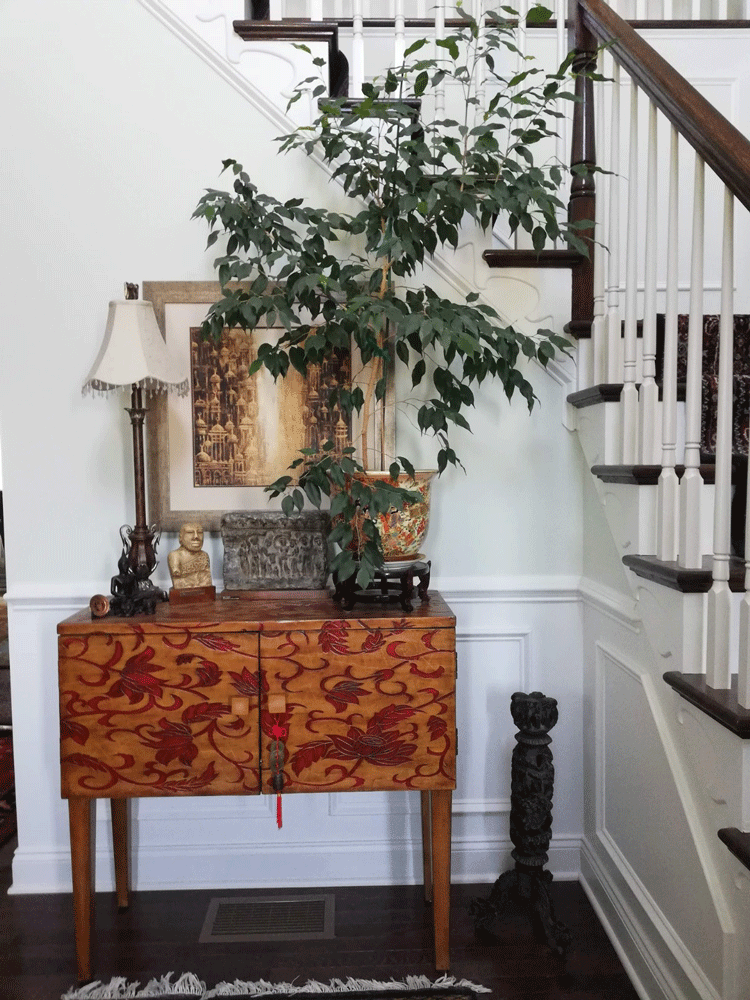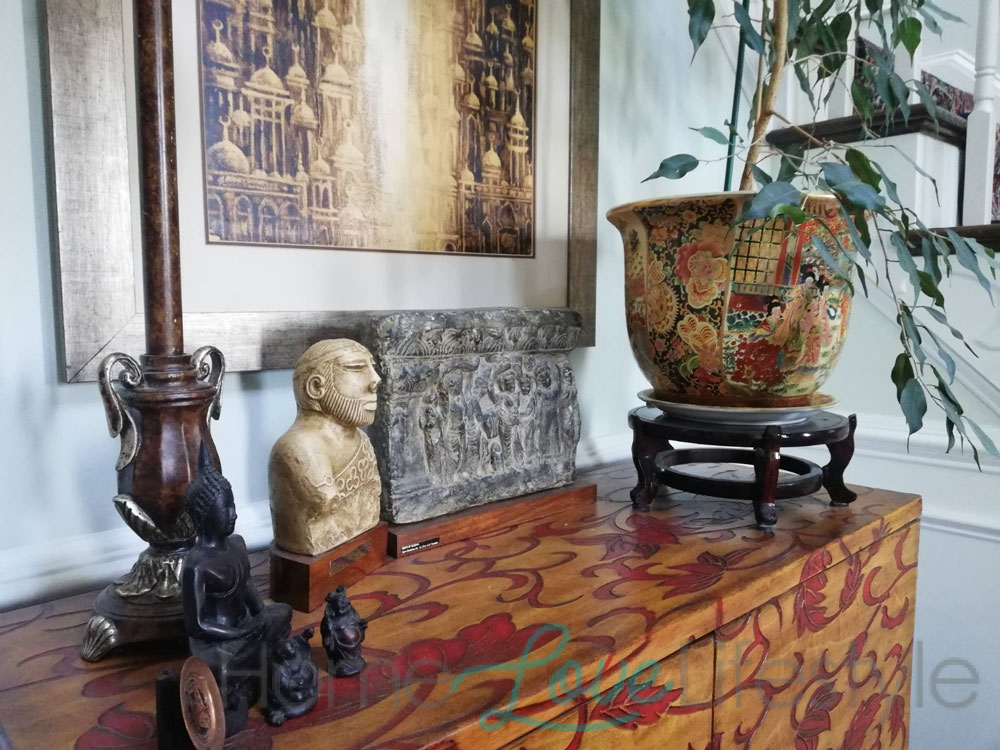 The use of mouldings, crown mouldings and paneling added to the design element of the house.  A dark wooden floor in contrast to the lighter walls created a perfect palette for furniture as well as accessories.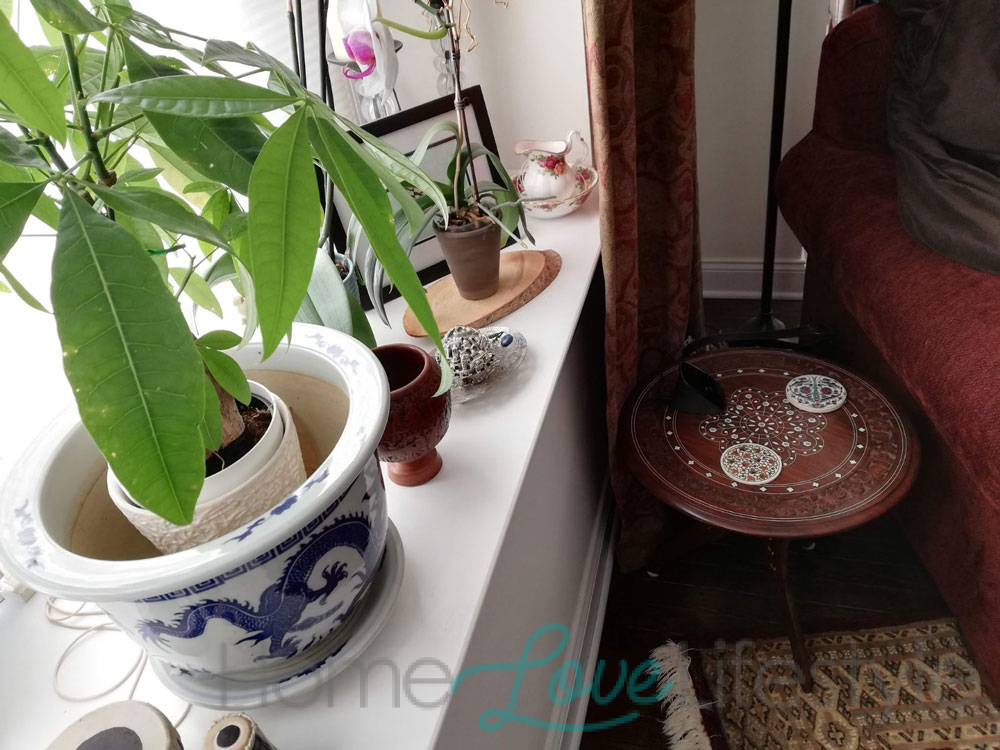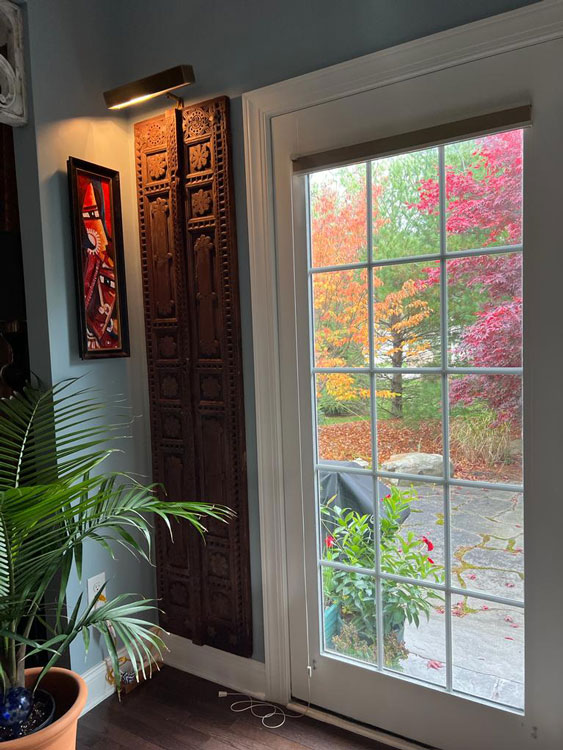 Custom Designed
The curtains for the entire home were custom-made in Karachi. This can be easily done if one has the correct measurements of the windows. This includes the heights from the floor to the window base and from the ceiling to the window tops. And, of course, professional guidance from an interior designer/decorator.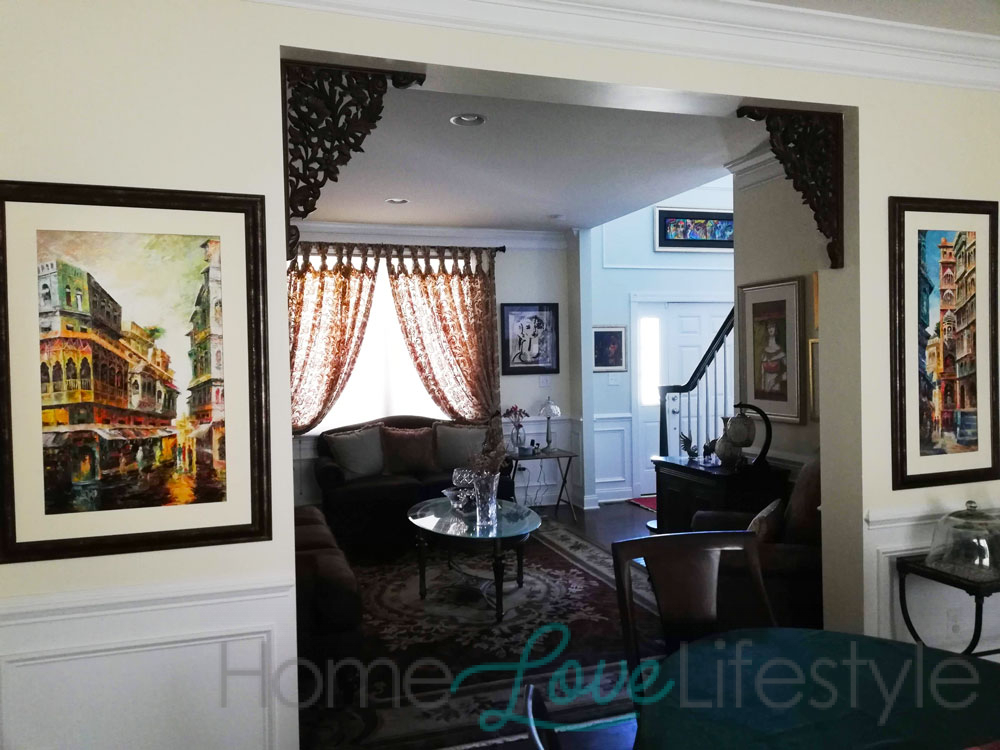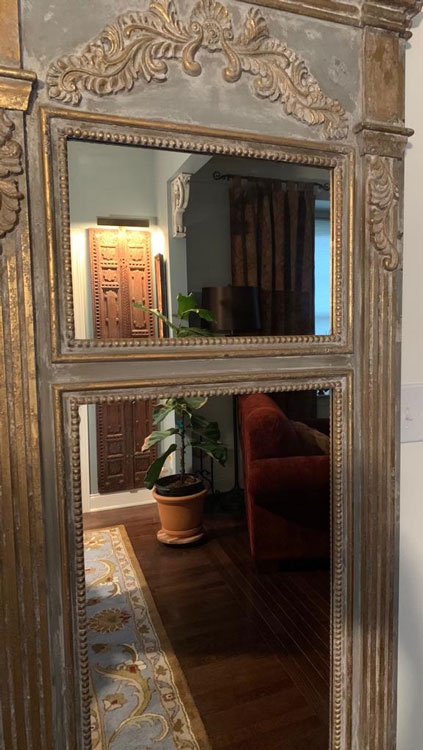 A Mix of Styles
Even the Roman blinds were manufactured in Karachi. The sun protector shades were locally procured. An experienced Karachi-based upholstery outlet custom made the orders to perfection and dispatched them to Boston.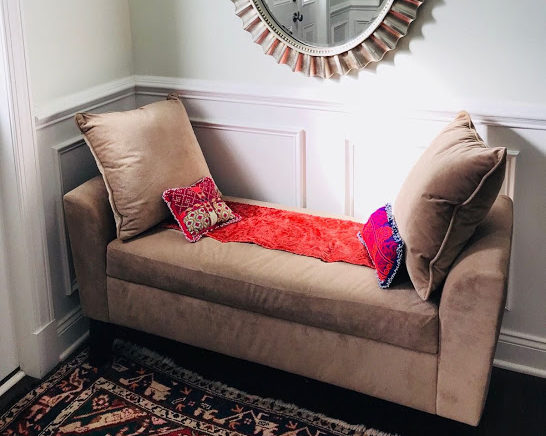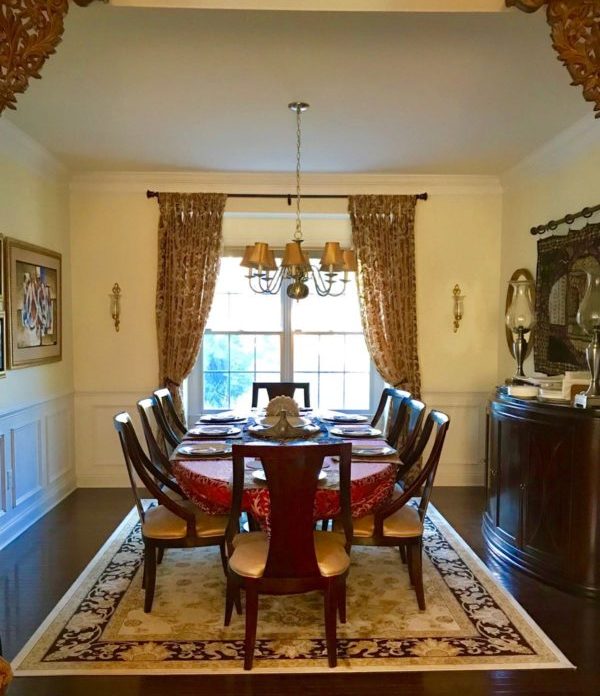 The furniture was a mix of modern and antiques pieces all bought in Boston and the New England area.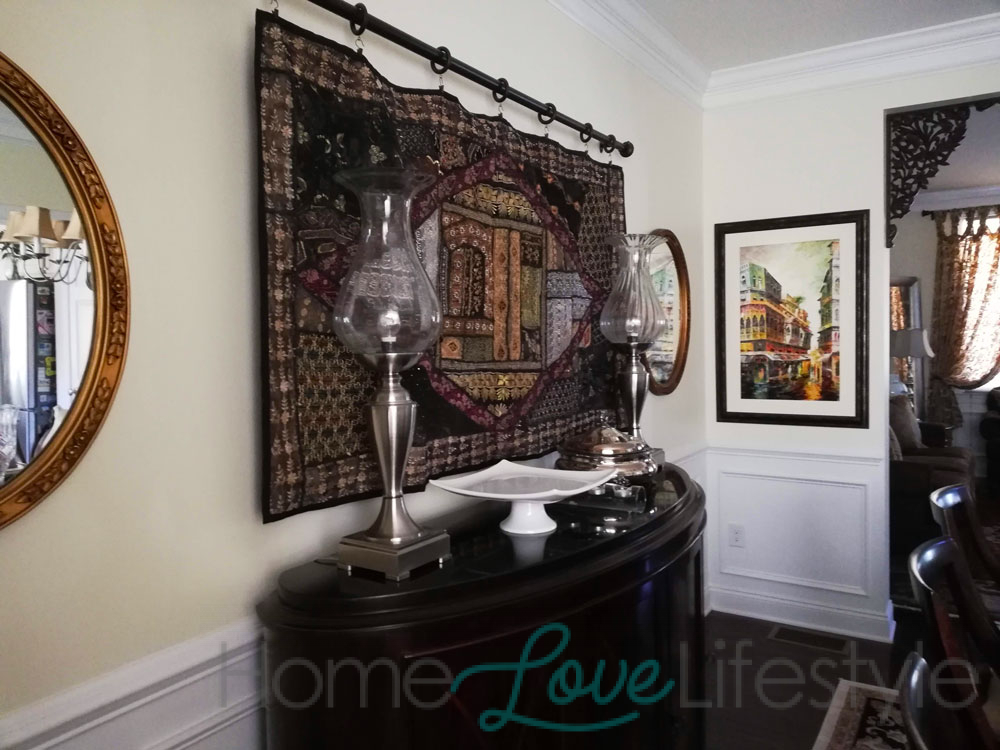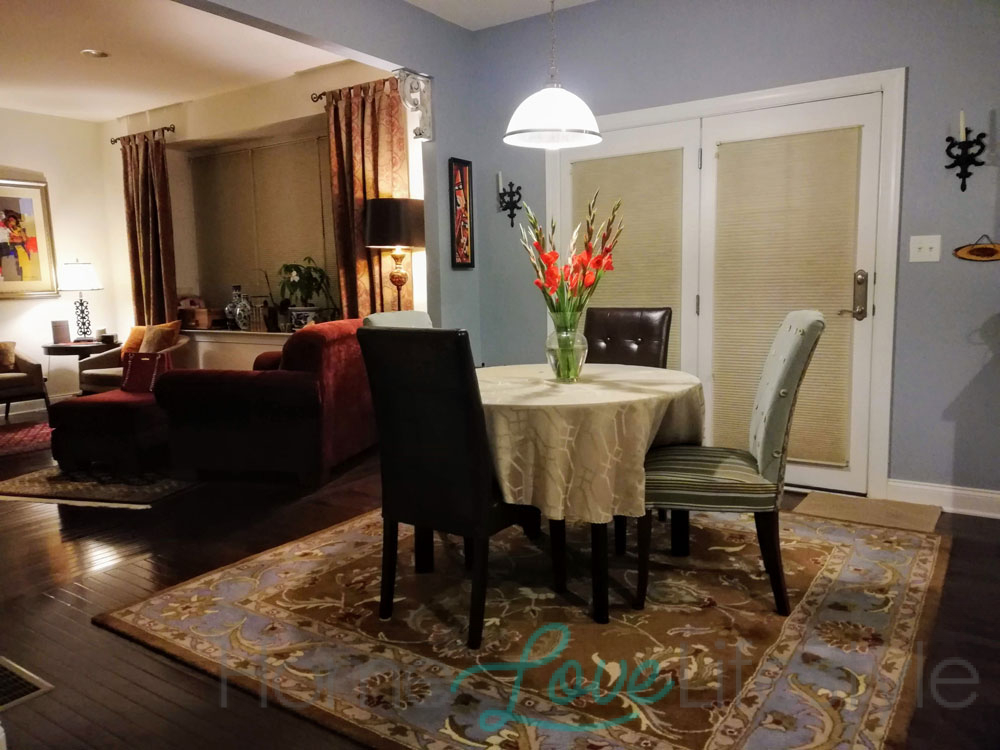 The sofas were custom made. Since a professional layout was created keeping the space in mind, the correct dimensions were sent via email and the result achieved was exactly as envisaged. In this technology friendly era it is very easy to do projects across continents. "Everything is available on the internet so it's easy to create spaces and schemes and guide clients to the right vendors," says interior designer Naeema Kapadia.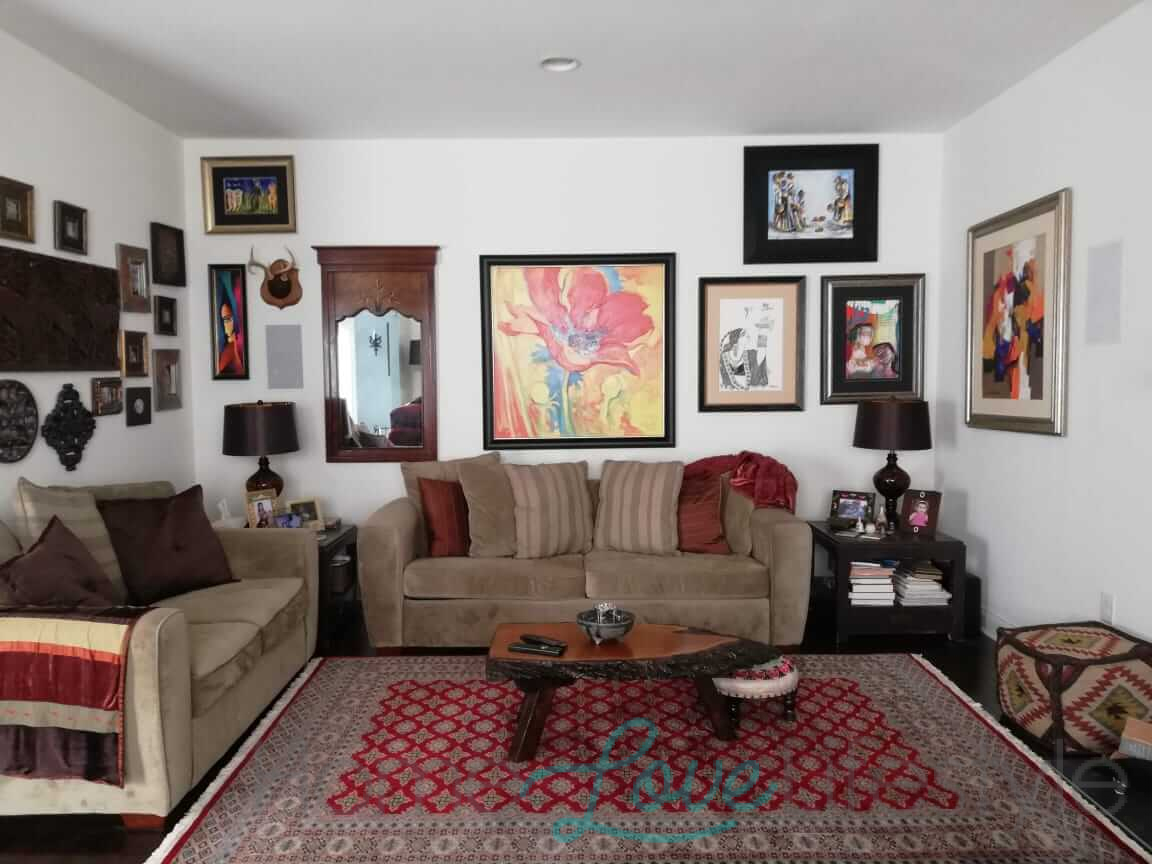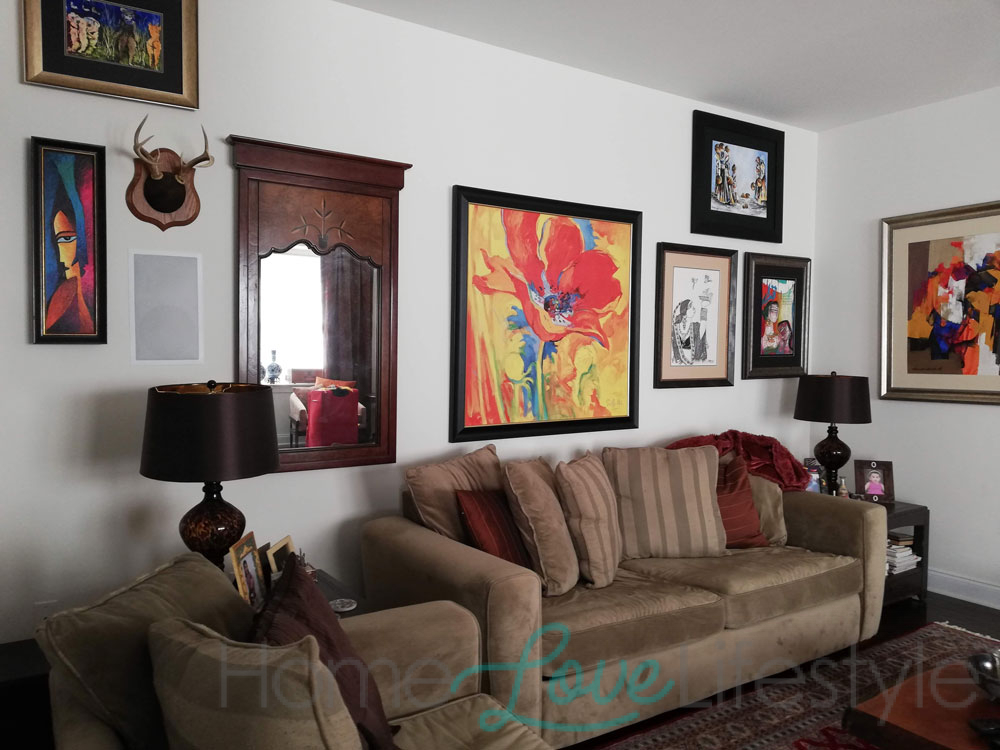 Almost all the carpets are from either Pakistan or Iran except for one or two French Aubusson rugs. The Irani carpets were all bought in the Persian friendly districts of the  greater Boston area.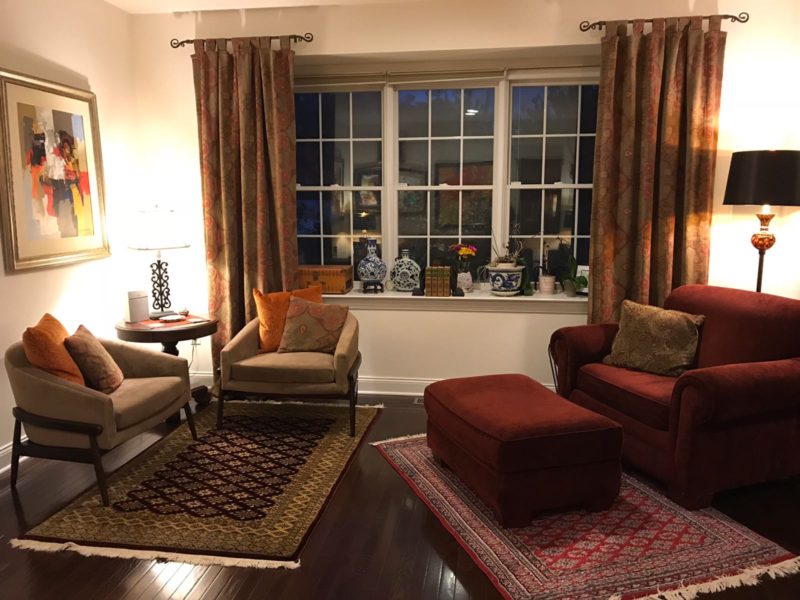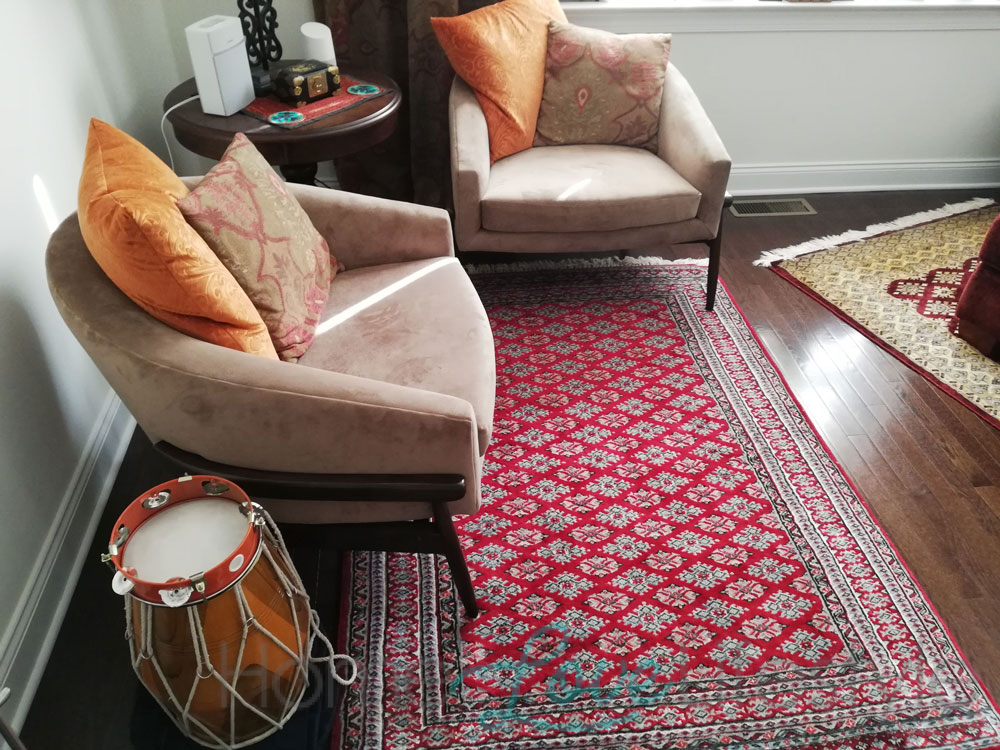 Paintings
The paintings are the highlight of this welcoming homestyle. All meticulously selected according to the likes of the owners, and keeping well within budgets, these too were couriered from Karachi to Boston.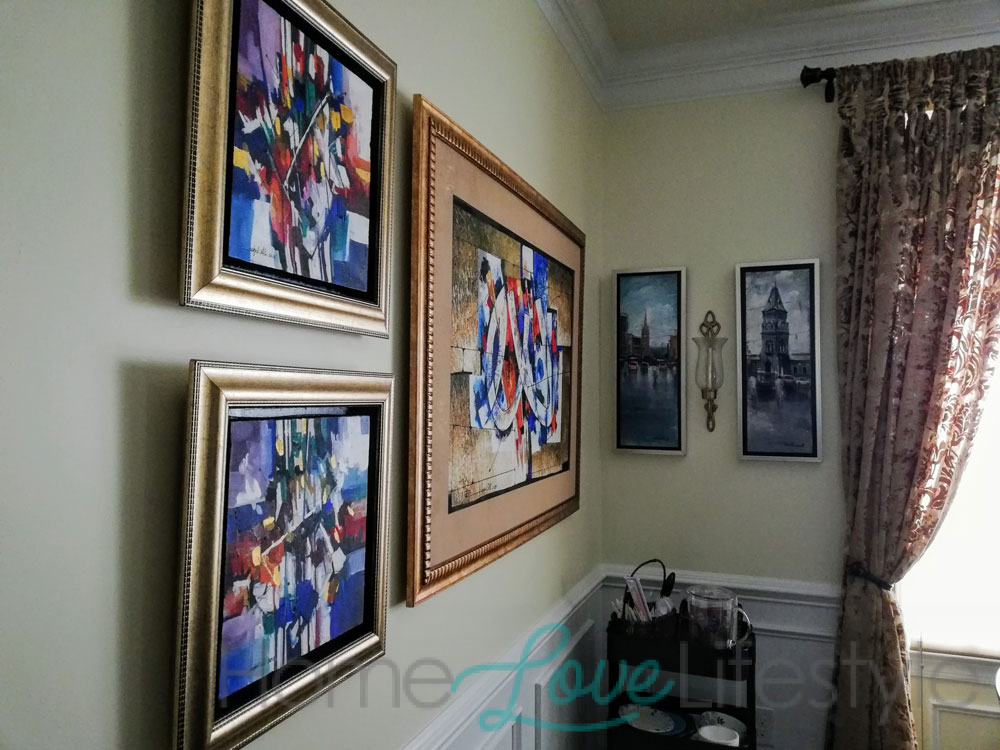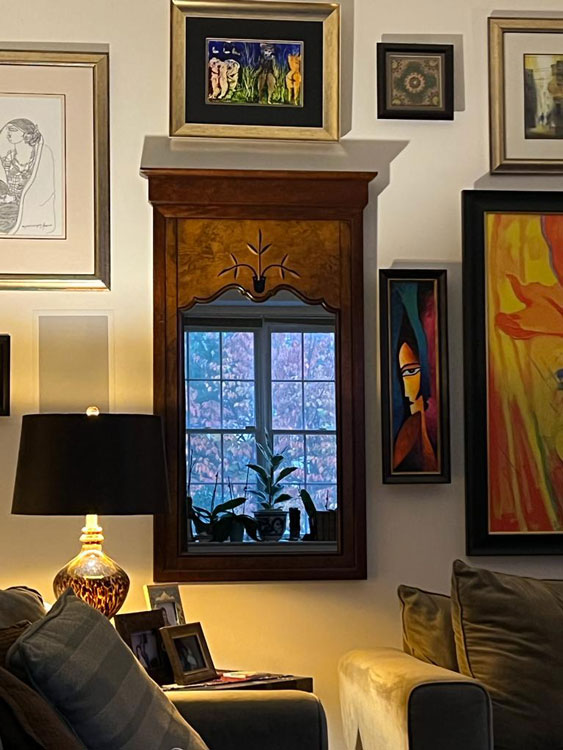 In Boston, the lovely mother and daughter team, Arifa and Daanya, are by now experts at installing their Pakistani art and have a keen eye for selecting accessories too.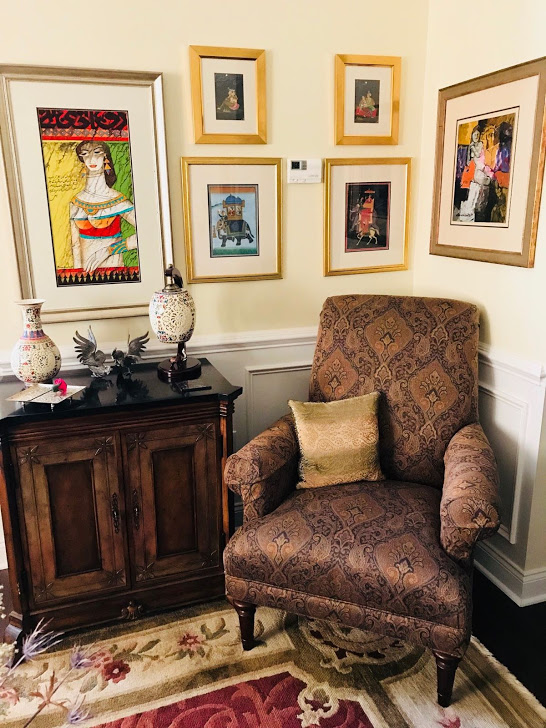 The end result is a perfect example of how clients can express their own individuality with a little professional guidance.  A little bit of Pakistan in a home in Boston – welcoming and warm.
(Curtains by Italian Fabrics, Karachi and Paintings by New Louvre Art Gallery, Karachi)