The ever beautiful and gracious Sunita Marshall recently updated her bedroom and invited team HomeLoveLifestyle to come and visit.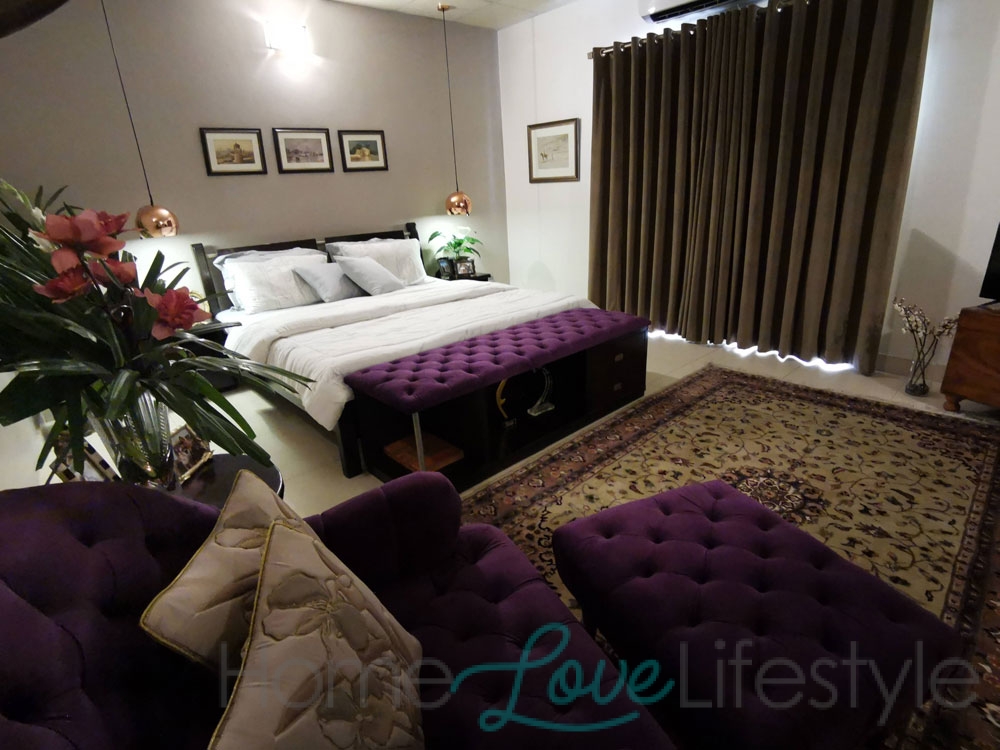 Our favourite celebrity couple gave their room a much deserved update. "The children are now older and have moved into their own room," said Sunita. "So we moved out their beds and things and I really wanted to do up the bedroom."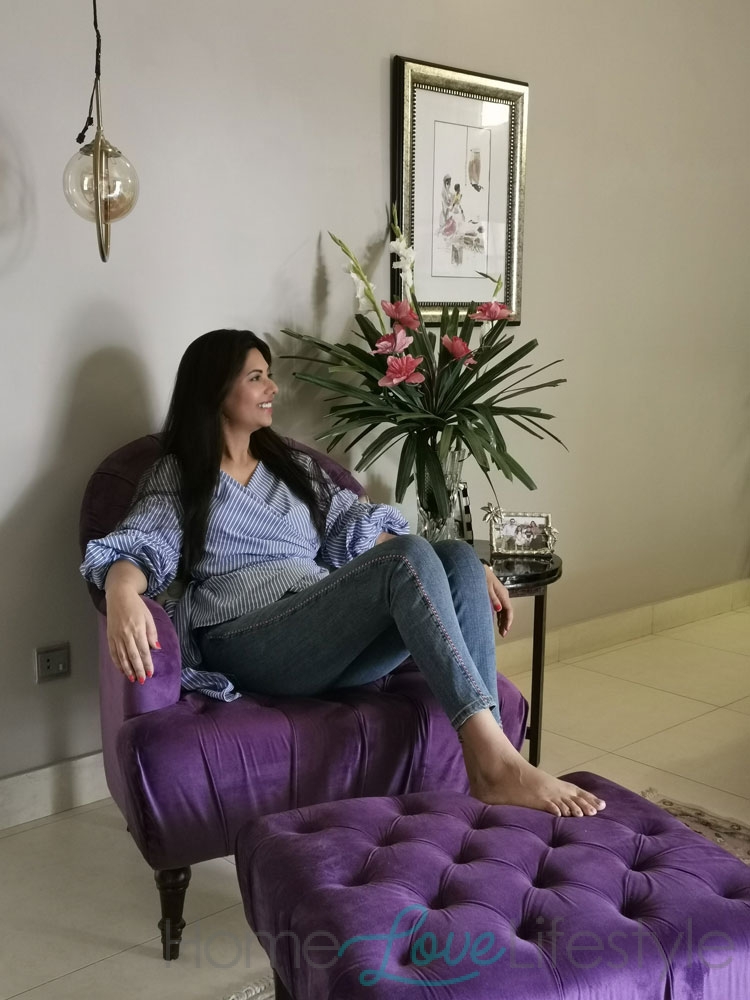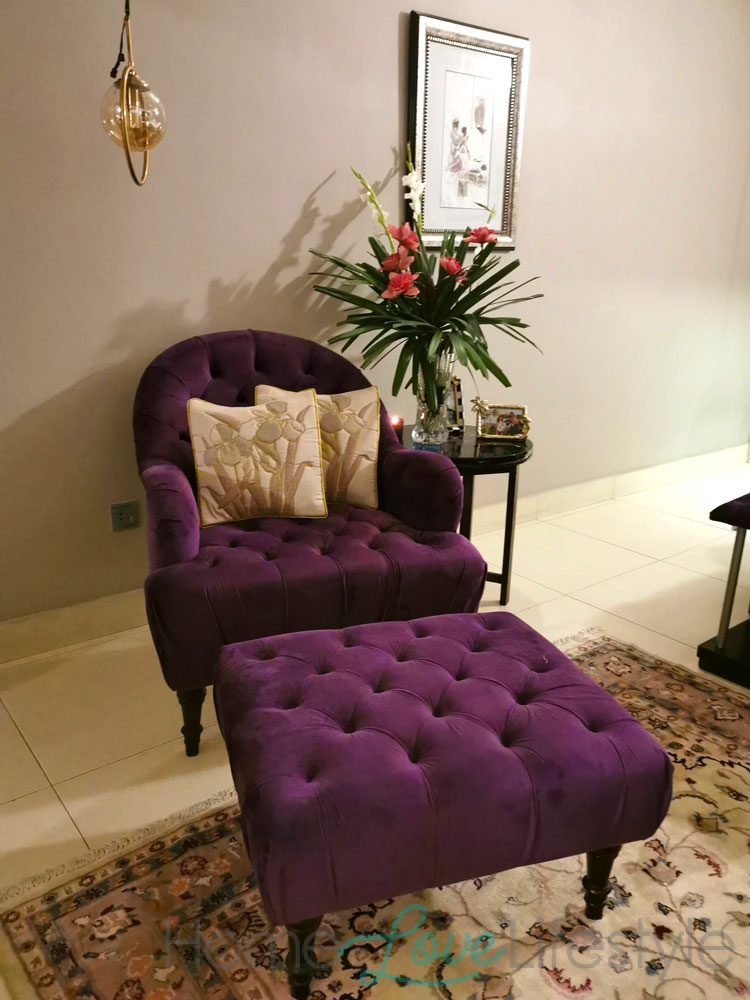 The walls were kept a neutral, mellow colour but drama is added by the pops of vivid purple on the sofa and ottoman. "I actually wanted everything to be white, " explains Sunita. "But that's not really practical with children around. Then Hasan wanted charcoal walls, which also look great but also show up the tiniest scratch or blemish. We finally settled on this neutral taupe cum cockleshell colour."
Copper coloured hanging lights over the bedside tables replace the traditional bedside lamps. These add style and functionality. "I love the hanging lights instead of bedside lamps," says Sunita. "And we added a switch on the lights for convenience; otherwise one would have to get up and operate the switches from the wall."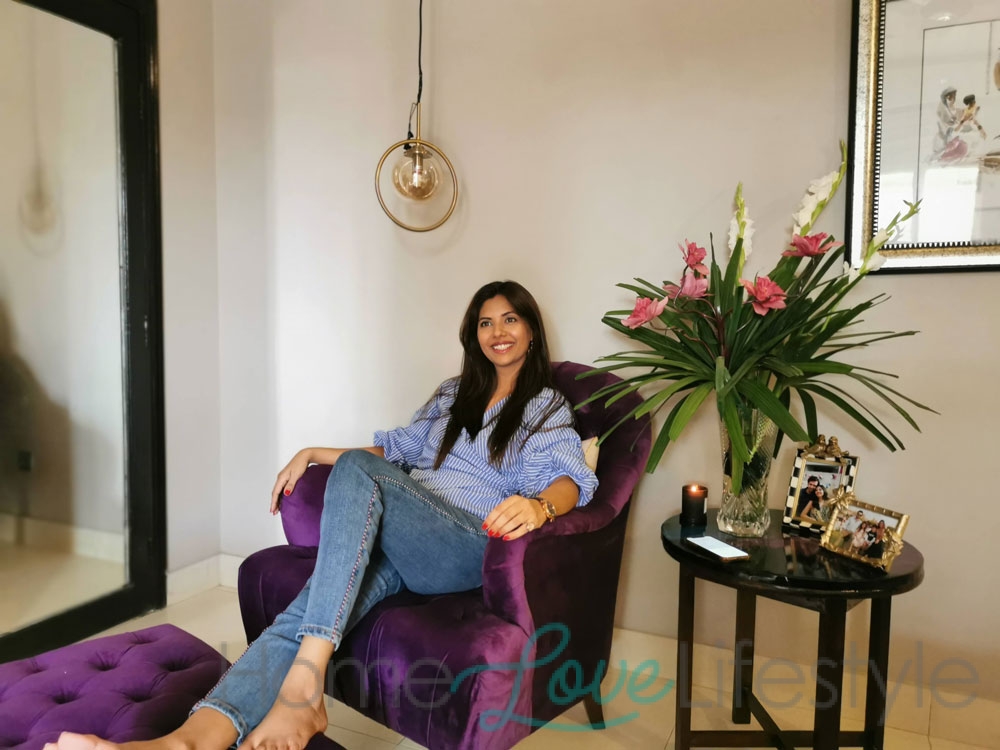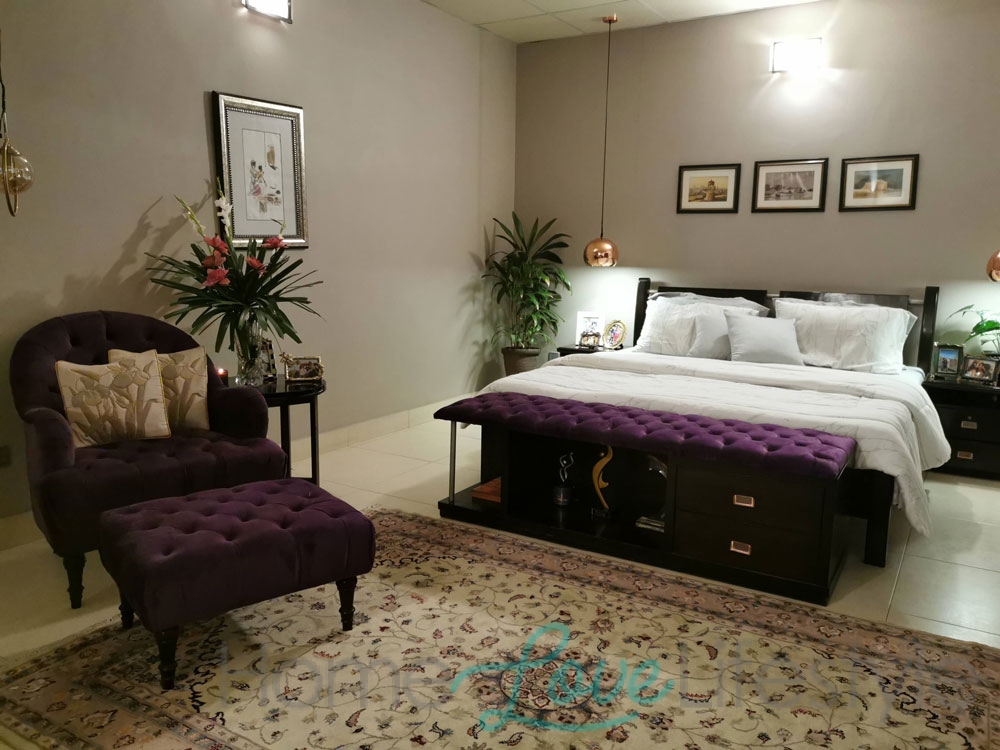 An old wooden console was given an upholstered top to serve as an ottoman and match the sofa and footstool.
"I spend all my spare time in this spot, sitting on this chair, relaxing, watching Netflix," says Sunita.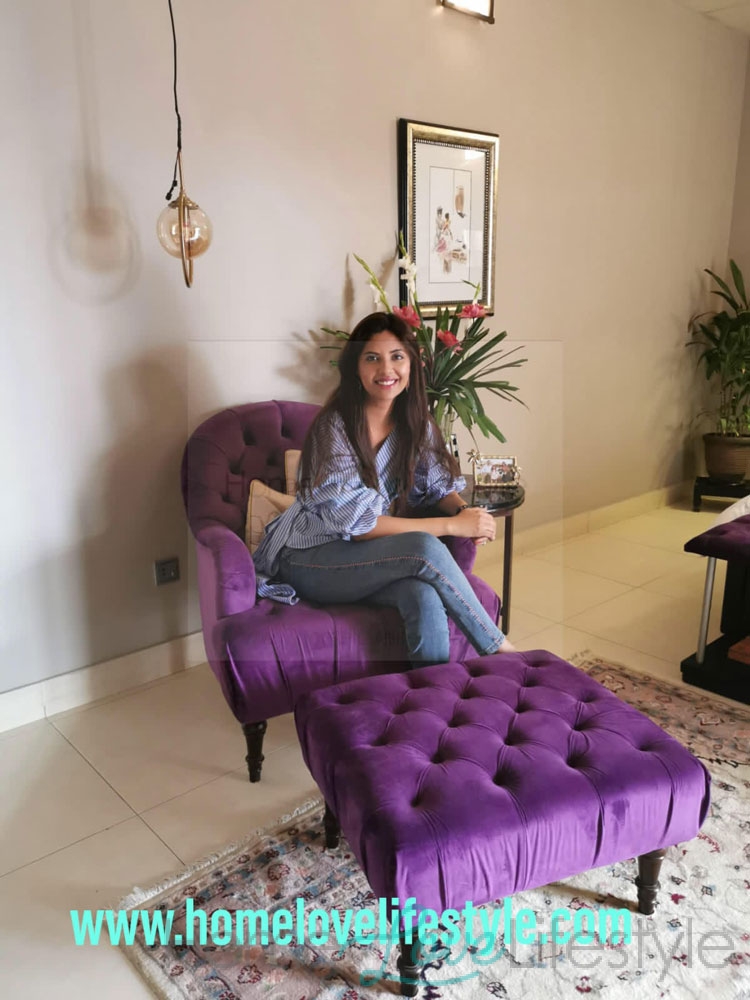 Everything in this space is aimed at creating a calm and restful ambience since this is the busy couple's place to unwind. The bedroom opens onto a lovely terrace, creating that wonderful indoor-outdoor feel.
Sunita Marshall's bedroom combines style with comfort and is wonderful inspiration on how to update a space without breaking the bank.
Photos by Naeema Kapadia