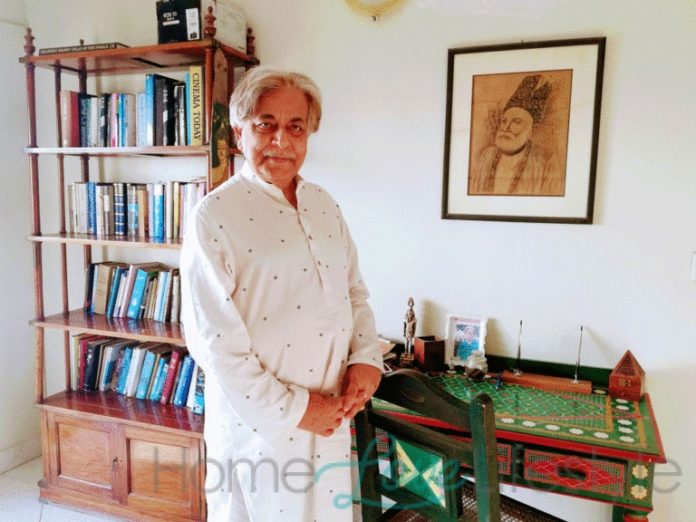 Actor and director Khalid Ahmad welcomed us into his seaside apartment and gave us a glimpse into his life and home.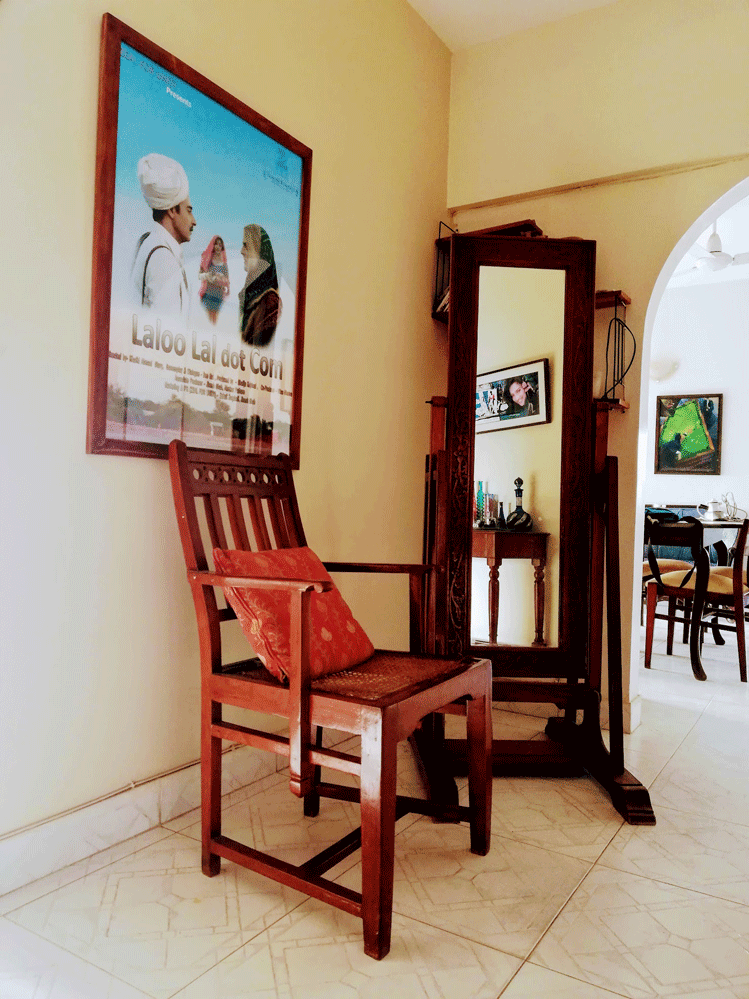 His home reflects his eclectic interests snd cultured personality. There are several beautiful pieces of old furniture, paintings, books and some interesting bric a brac which give the home a cosy, laid back vibe. 
You seem to have a fondness for antique furniture.
Well I used to go around to the old furniture shops. It was fun scouring through the junk, you could find some real treasures. But I don't do that any more.
For example, I picked up this green, ethnic-style table and chair for a few hundred rupees! I fixed it up a bit and use it as a writing table now. This was one of my best finds.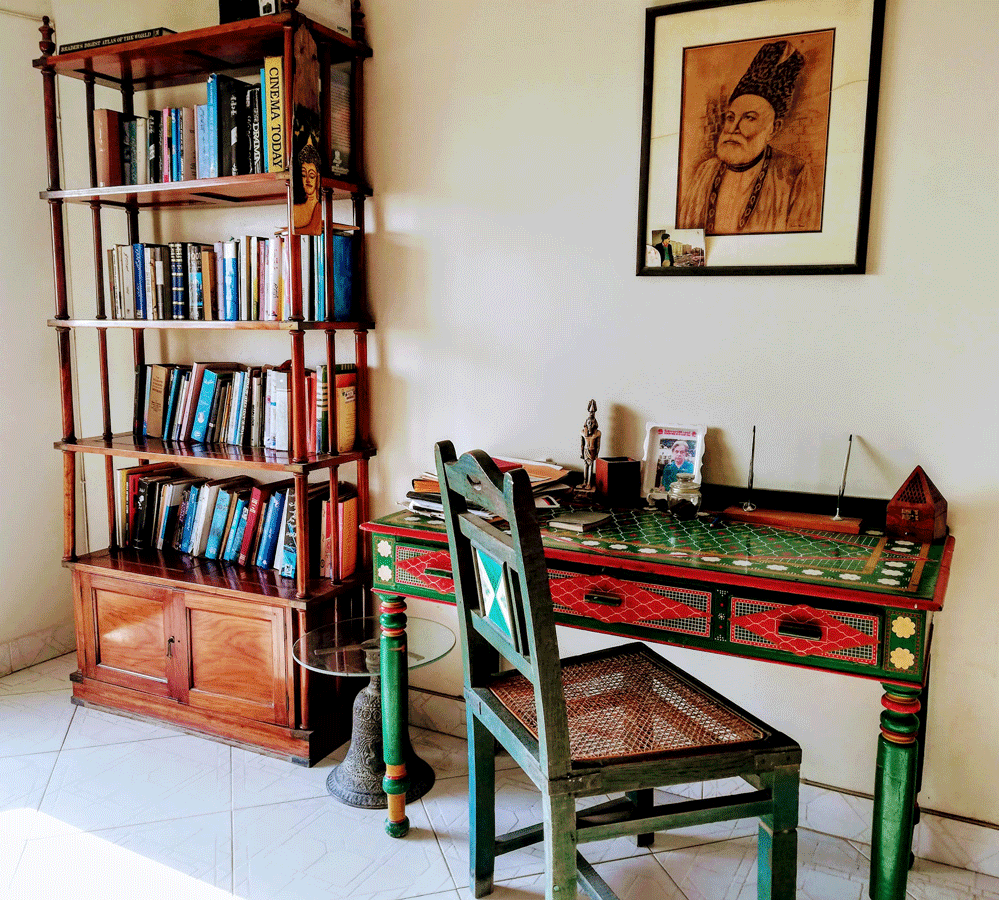 Which is your favourite room in the home?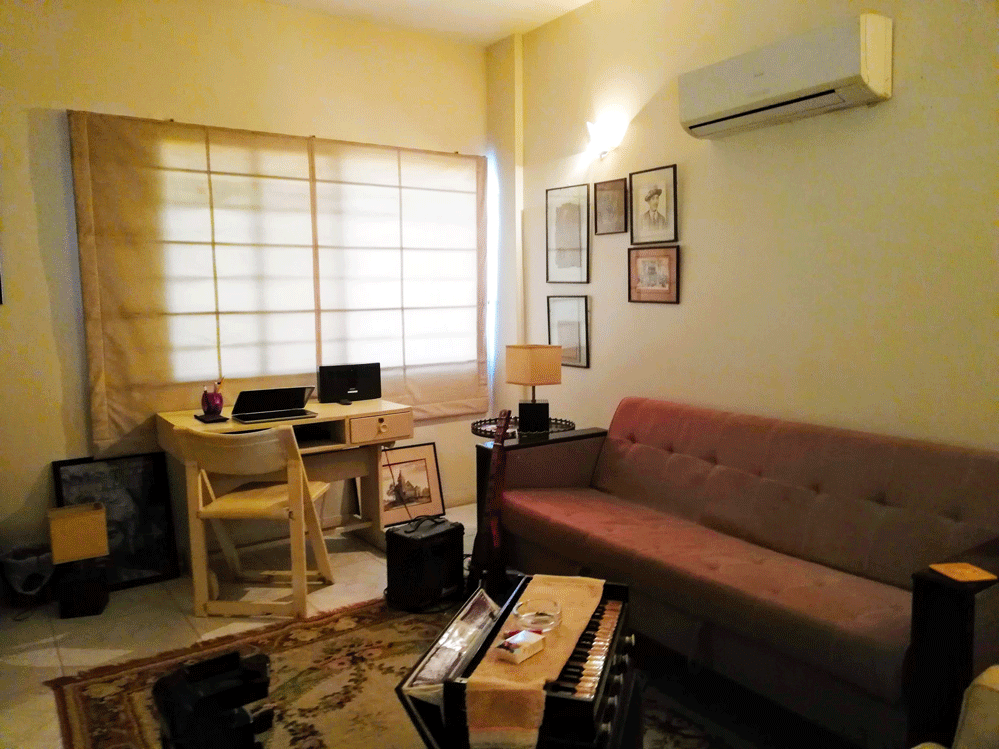 All the rooms are comfortable. I like the large windows in the sitting room. But then there is also this bedroom that I have converted into a study of sorts. I have my books and music here. These include my instruments like my flute and the harmonium, which I use during my singing lessons.
You are an accomplished flautist. Do you also sing?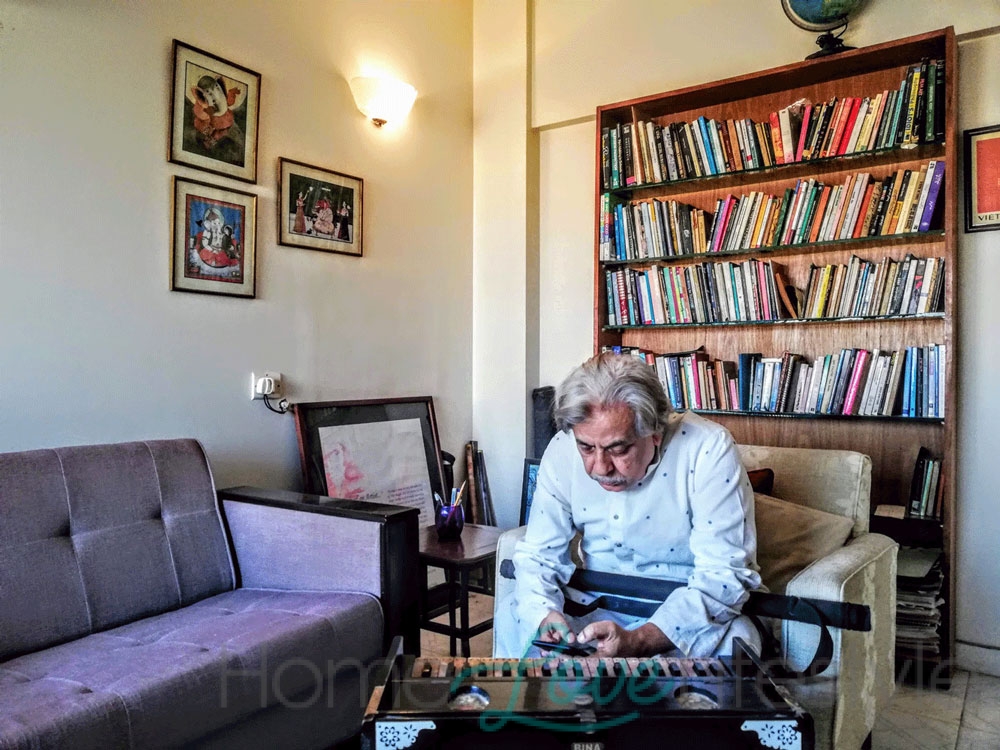 I am taking singing classes but this is only for my own pleasure.
Is there an object or piece of furniture that is very special to you.
Yes, the sketch of Mirza Ghalib was made by my nephew who was more like a friend and brother to me. He passed away some years ago. So the sketch has  lot of sentimental value. But I also think it is well executed.
You have several interesting paintings.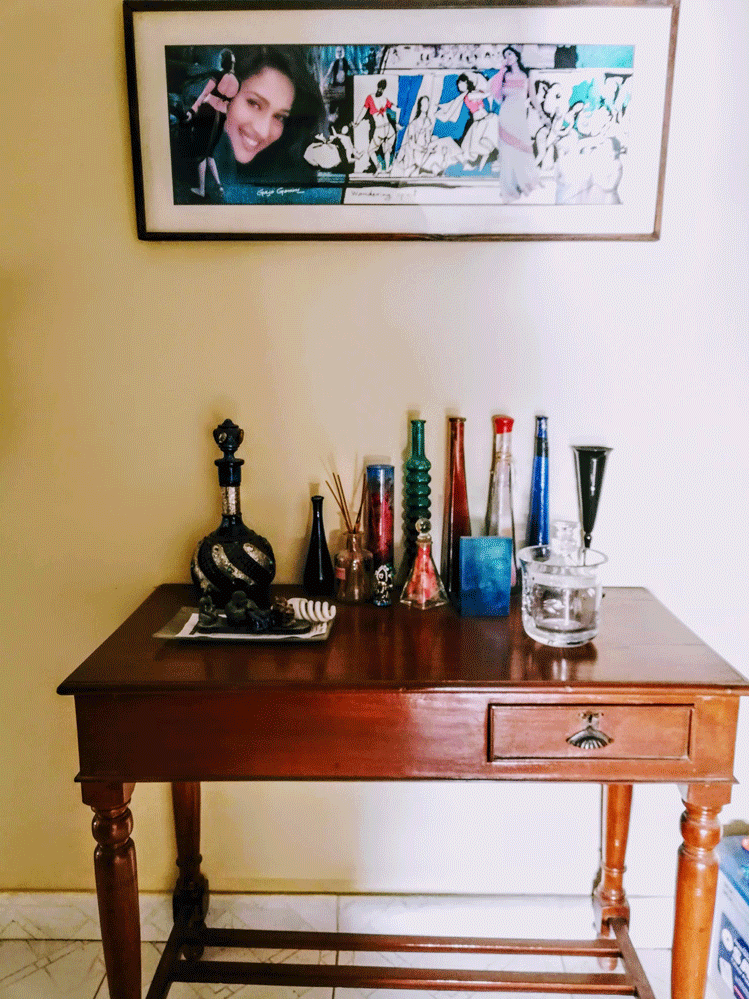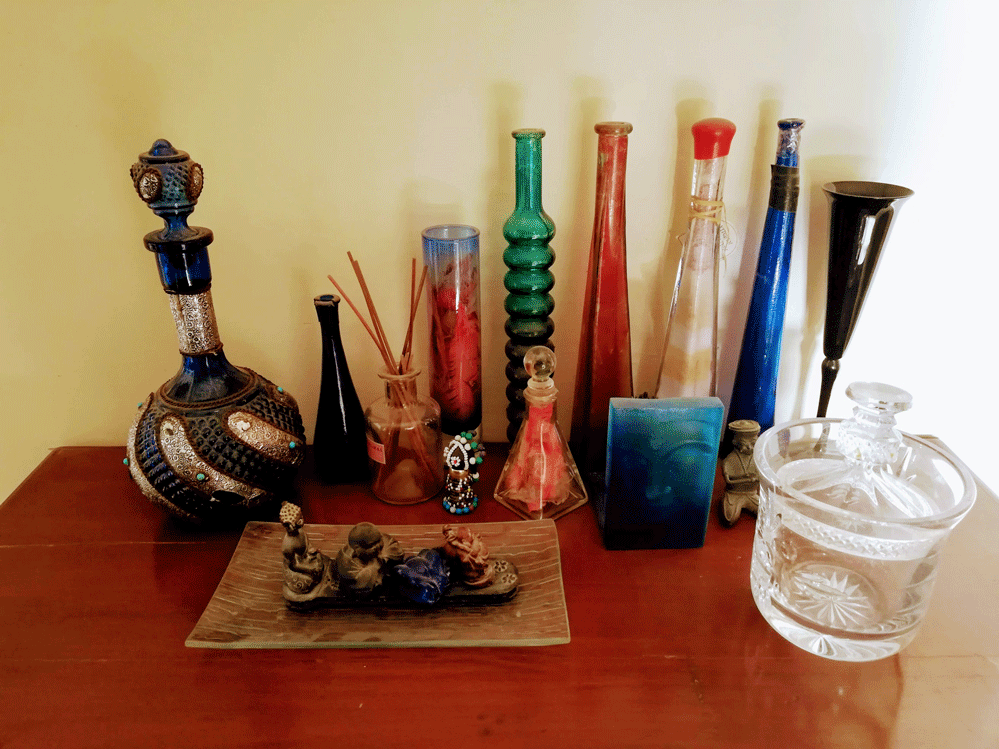 Many of them are by friends or are prints of famous paintings. For instance the collage with Madhuri Dixit in it is a M.F. Hussain print.
Do you entertain often?
Not very often, but I do like to have small groups of friends over. There is a very free flow of space in this apartment and it is easy to entertain here.
Photography by Naeema Kapadia
Khalid Ahmad treated us to a flute recital. Watch it here.