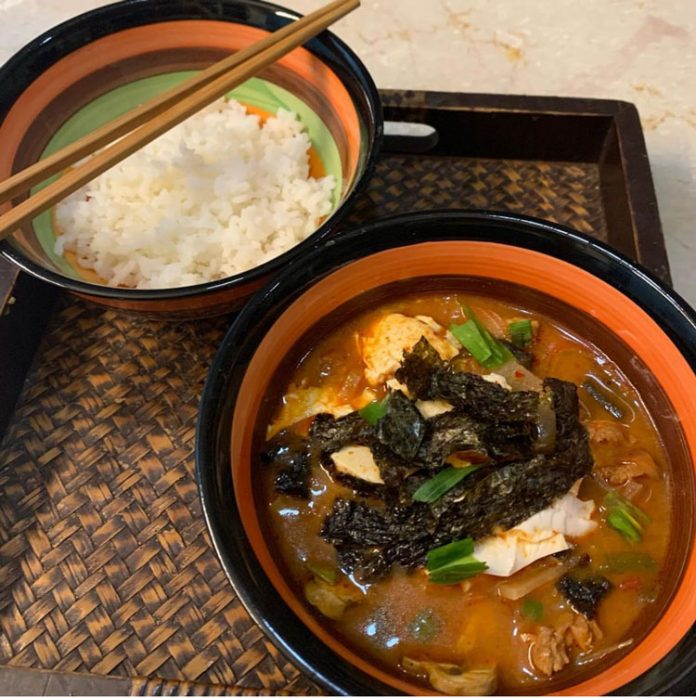 With the massive popularity of K Pop, K dramas and films, Korea is really having a moment! And this holds true for Korean food as well.  Nothing says Korean cuisine like kimchi, the salty, sour and fiery fermented vegetable side dish. Kimchi is a staple in any Korean home and making it is something of a national tradition. I'm sharing a recipe for Kimchi Jiggae or kimchi stew which uses kimchi for flavour but is much less potent when cooked into a broth. This is a great, warming, winter dish which take about half an hour to cook and is virtually fat free!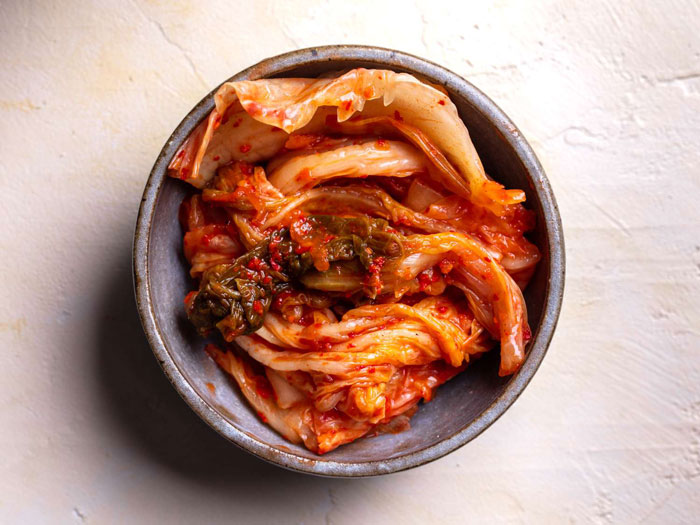 The authentic version of this dish called for some ingredients like Dashi broth (a classic Korean and Japanese broth made from seaweed and dried fish) and gochugaru or Korean Red pepper flakes which are not available in Pakistan but I have learnt to substitute and  come up with with a yummy and pretty authentic version. The one two essential ingredients for which there is no substitute is, of course, the kimchi but also gochujang paste. The is a fermented chilli and soybean paste which has a very distinctive flavour. Fortunately this is available now in well stocked stores and if you plan on cooking Korean dishes, it is an essential addition to your pantry.
You will need
Half. cup of kimchi and two tablespoons kimchi juice (Kimchi is available online but I actually make my own. I can share that recipe too some time)
Four cups chicken, vegetable or beef broth
Beef undercut 300 grams (undercut cooks fast and will be tender)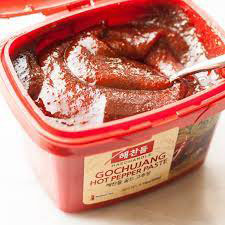 Gochujang paste 2 tablespoons Click on the link to find online Korean spices)
Red chilli flakes or powder
One teaspoon sesame oil
One large onion
One block of firm tofu cut into square pieces
One raddish
Spring onions
Dried seaweed paper or Nori, one sheet cut into strips (optional)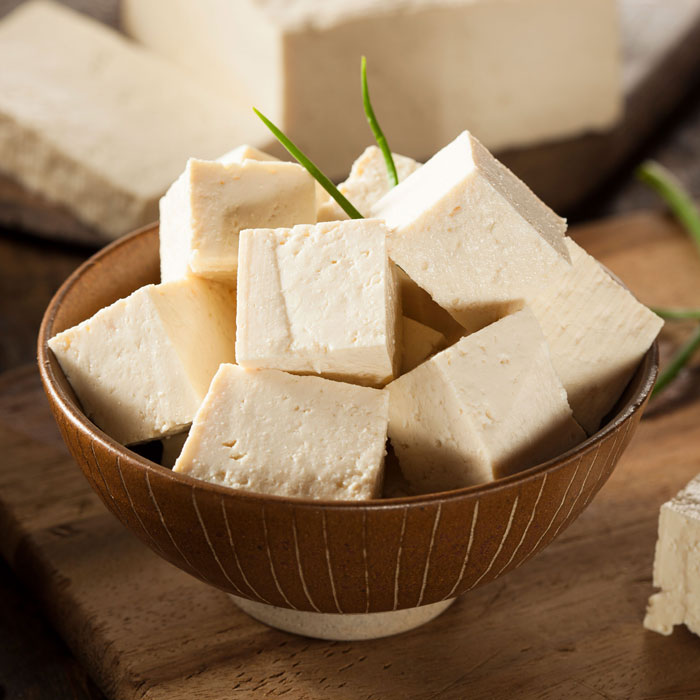 Method
Cut the beef into 1/2 inch strips so it cooks easily and add to a pot
Slice the onions and add as well
Add at least three or four spring onions using the white and green parts
Cut the radish into 2 inch chunks and add
Pour in the broth
Add the kimchi and the gochujang paste
Add the sesame oil
Place on medium heat. When the stew comes to a. simmer, reduce heat and cover.
Cook for about 20 minutes and then uncover and add the pieces of tofu
Spoon some of the broth over the tofu and cook uncovered for another five minutes
Check for seasoning and then turn off the heat.
When serving sprinkle with the seaweed paper or Nori (if you have it) to add umami, since we did not use Dashi .
Enjoy with boiled Korean rice or Jasmine rice. And let us know how you liked it!