To mark World Heart Day, a very special cycling ride took place in Karachi last Sunday.
Video By Dr Amin Ahmed Kapadia 
World Heart Day
Cardiovascular disease continues to be the leading cause of death the world over and, in Pakistan, the disease strikes at a younger age than in most other countries of the world. Increasing awareness about preventive measures is key to rectifying this situation and World Heart Day marks a small step towards this end.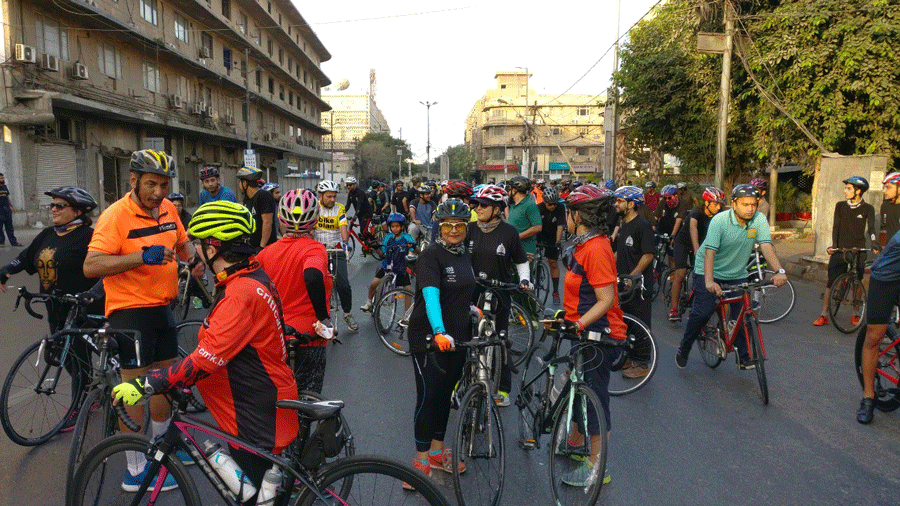 Healthy Lifestyle
Besides a healthy diet, since exercise is a key component in preventing heart disease, the faculty and staff of Heart, Lungs and Vascular Department of the Agha Khan University Hospital invited Critical Mass, a group of dedicated cyclists, to organise a ride to mark World Heart Day in Karachi.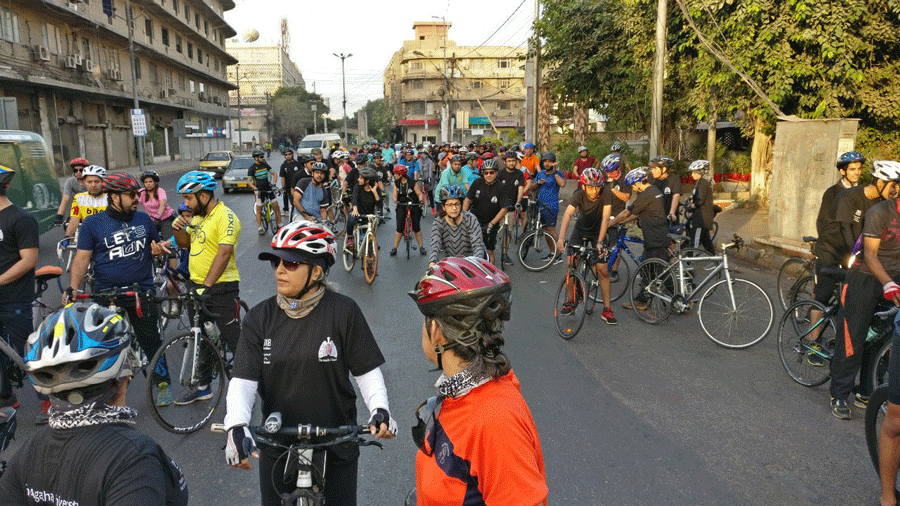 Critical Mass did a great job mobilizing cyclists and the response to their call was heart warming (pun intended). Kicking off at Delawala, Clifton, 300 riders made it to the Agha Khan Sports Centre where they received a warm welcome, followed by breakfast where they mingled with doctors and students.
Cycling for World Heart Day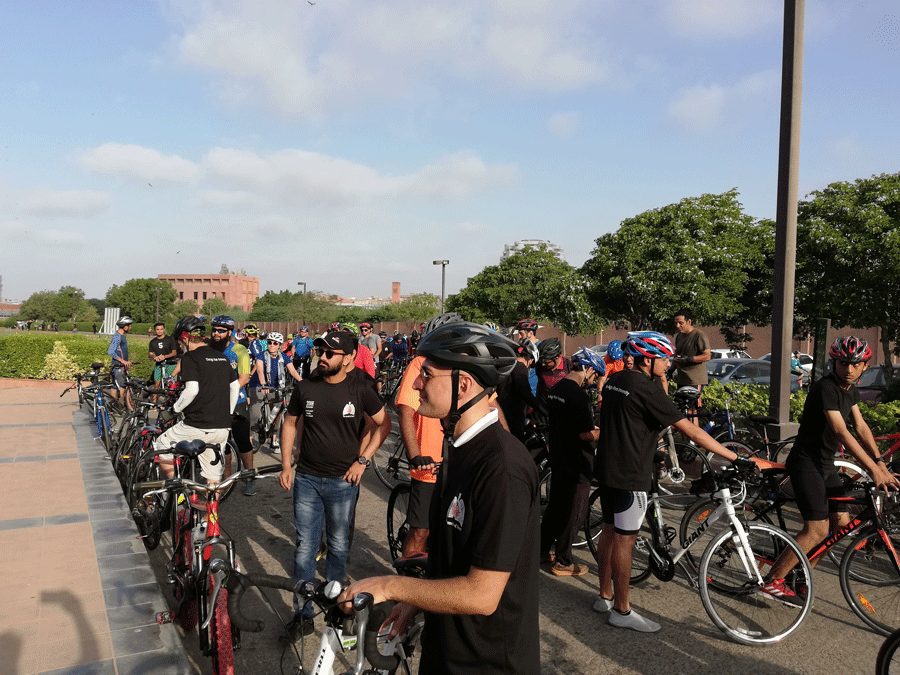 Members of Critical Mass, their families and doctors and students from Agha Khan University Hospital were all part of this event and spirits were high throughout. "The atmosphere was very energetic and very positive," said a Critical Mass admin. " We are happy to be part of such events which build awareness and emphasize the importance of healthy lifestyle. Cycling is an excellent lifestyle choice which also helps to reduce our carbon footprint."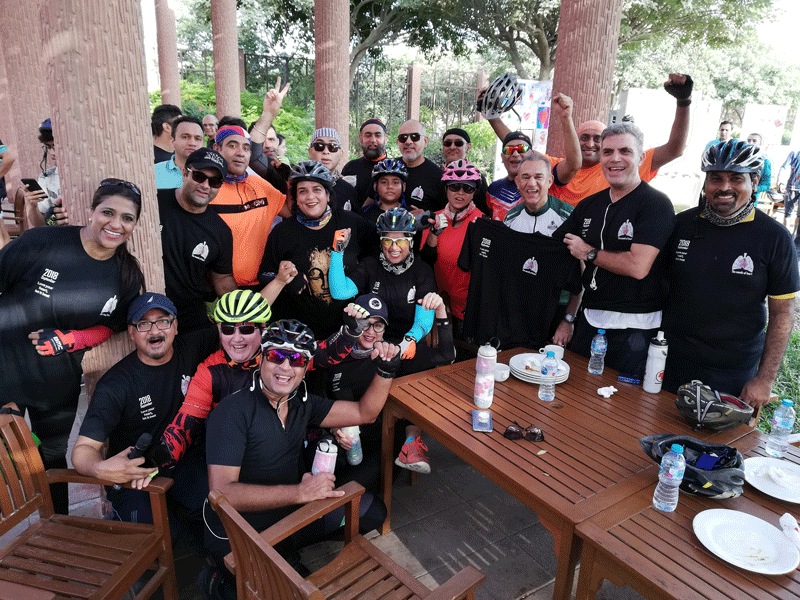 "Starting off early in the morning, the weather was very pleasant and it was a pleasure to ride along the streets of Karachi without traffic and crowds. It feels so good to reclaim the streets of our city," said another participant in the ride.
Starting in 2009, members of Critical Mass have been developing a cycling community in Karachi and regularly hold rides and lend their weight to awareness building and charity events.