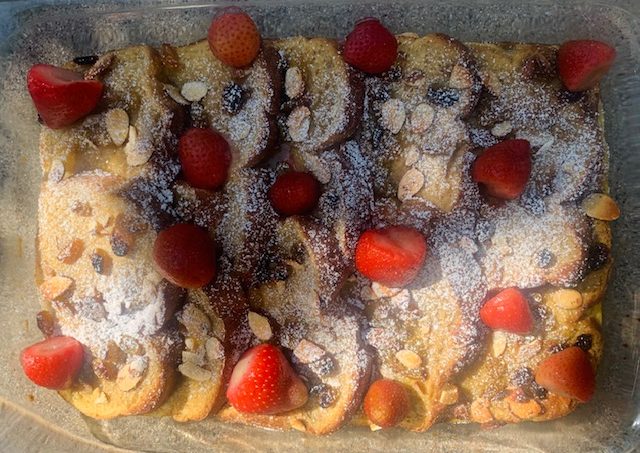 This delicious recipe for French Toast Casserole is perfect for brunch on the weekends. It's easy to put together and simply delicious.
French Toast Casserole Recipe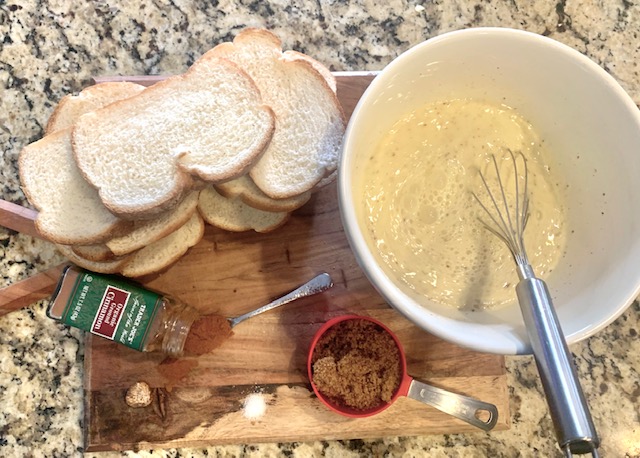 Ingredients
1 cup cream (optional; replace cream with milk)
1 tsp. pure vanilla extract
A sprinkling of powdered sugar
Fresh berries, for serving (optional)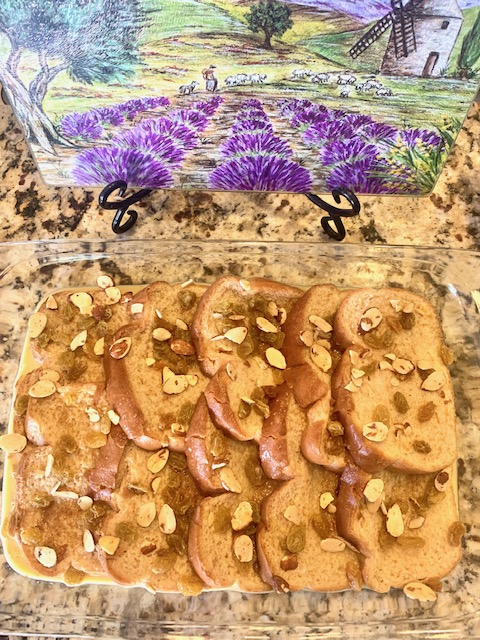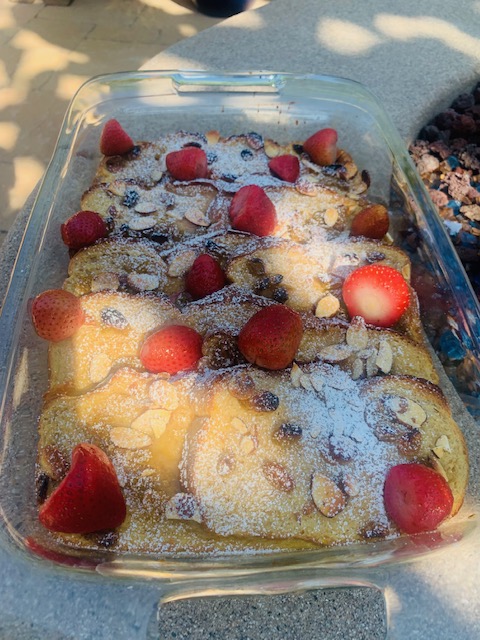 Method
Preheat the oven to 375°F (190°C).
1. In a bowl, whisk together the eggs, milk, cream, sugar, cinnamon, nutmeg, vanilla, and salt.
2. Dunk each bread slice in the egg mixture for 4 seconds, then arrange them in a baking dish in overlapping layers.
3. Pour any remaining egg mixture evenly across the dish. Cover and let stand for 30 mins.
4. Sprinkle almonds and raisins and bake until the tops of the bread are golden; approximately 40 minutes.
5. Let cool for 10 minutes. Serve topped with powdered sugar and your favorite berries.
Brew a cup of tea or coffee and indulge away!
This French Toast Casserole recipe will become your favorite weekend indulgence, especially in autumn.