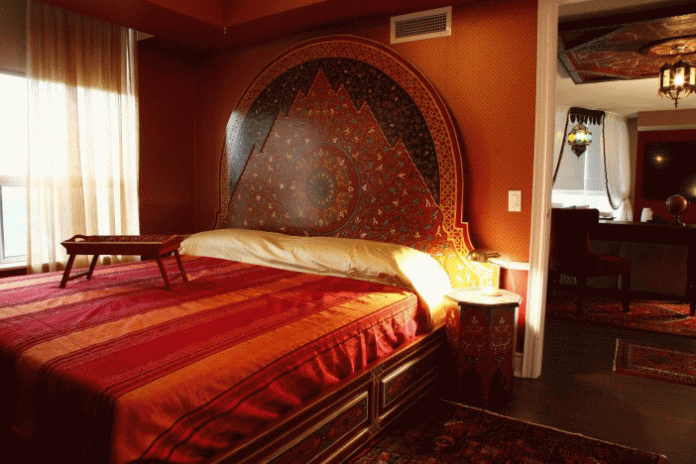 Bedrooms with style are house goals for all of us. A space where we spend time resting and sleeping is an essential space for our mind and hearts. We want a place that induces calm and happy dreams. Check out some inspiring bedrooms from homes we love!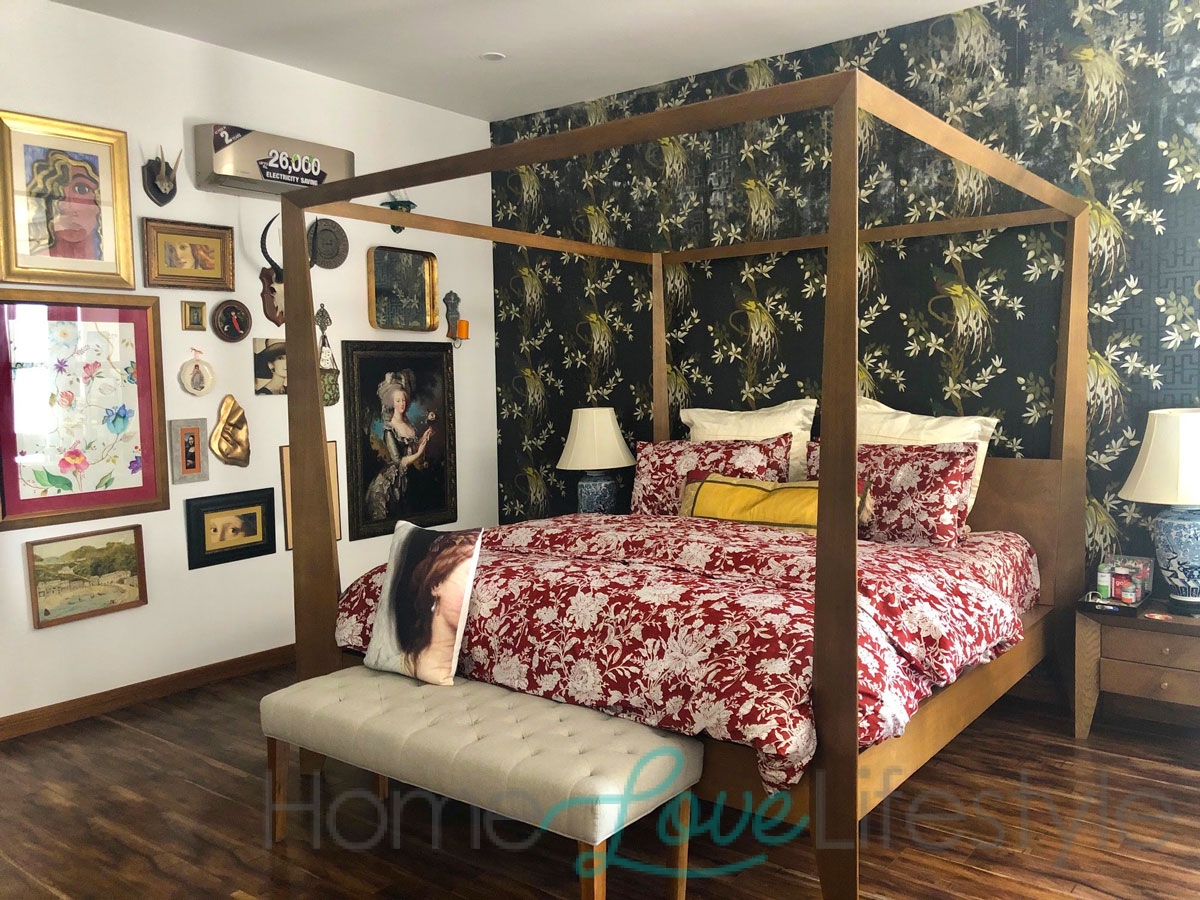 This bold style with a dramatic wall paper and modern four poster is colourful and cosy bedroom in a Banigala home.  The homeowner adds:'…(my bedroom) has a sitting area with it and I have my TV, a beautiful view of the hills and that coziness that one yearns for. It's the place I spend most of my time.'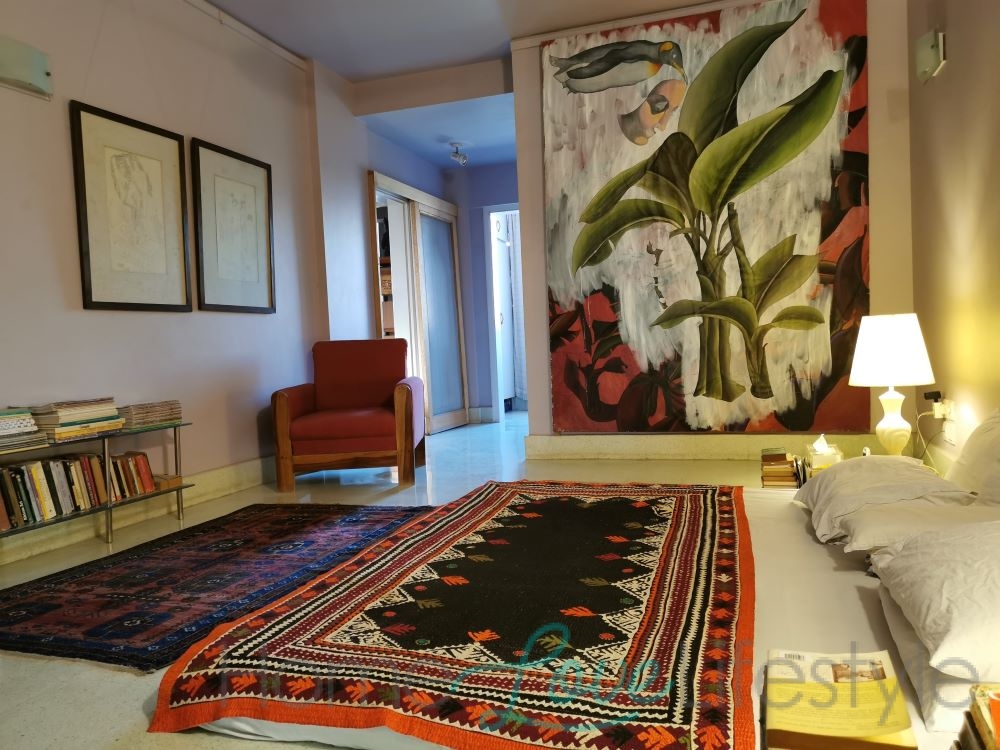 This airy apartment by the sea takes a relaxed approach to style, with a mattress bed, kilim and art. The homeowner an artist & photographer shares: 'Kuch match nahi karta…but that's the beauty! I can't bear matching stuff… Everything in this house is cotton, the blinds and upholstery.'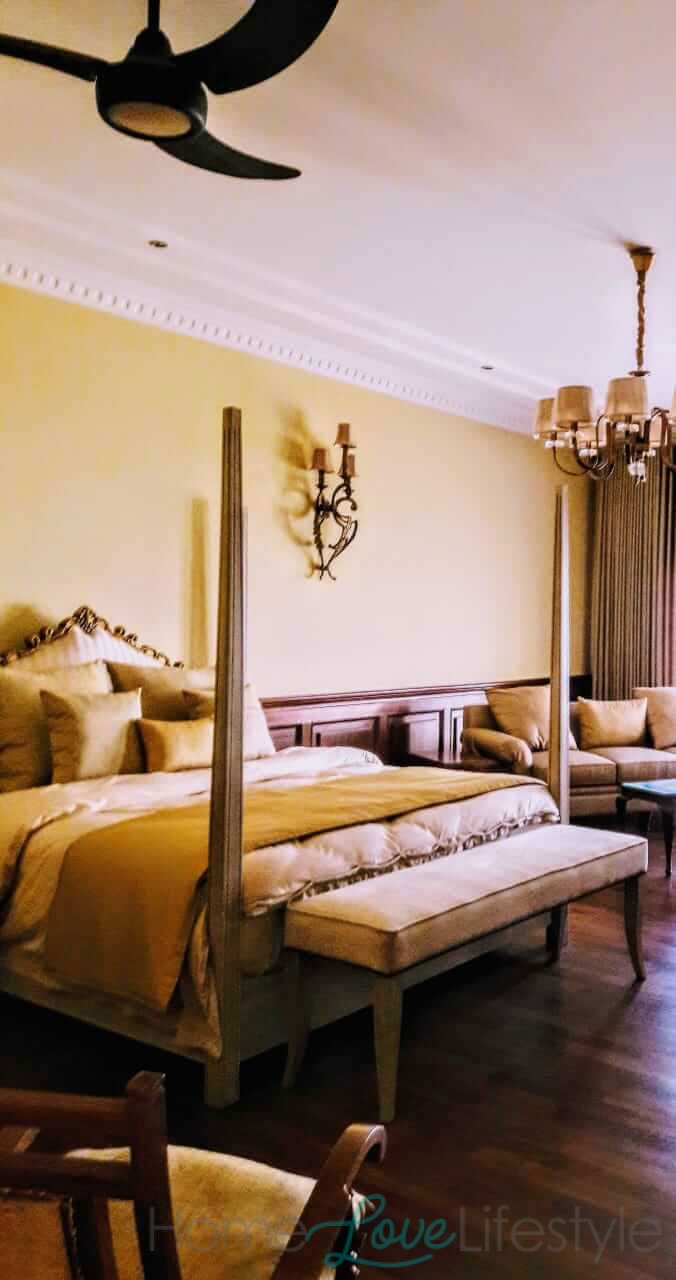 This restful space is in a Karachi home designed by interior designers, Shahida Khan and Naeema Kapadia. They combined traditional elements with a contemporary neutral palette to create a cosy haven.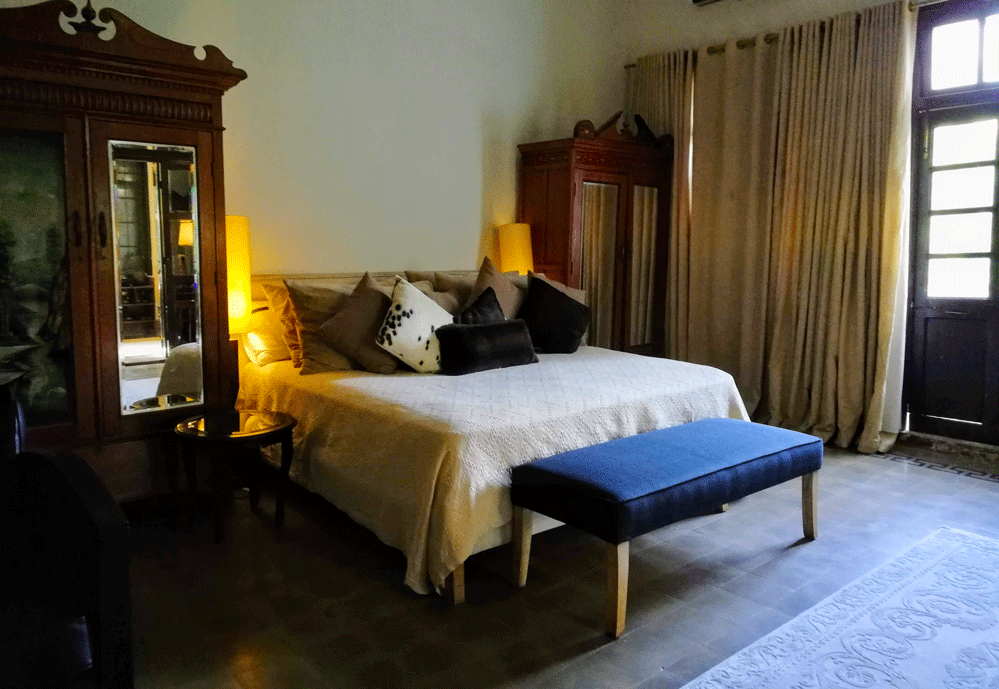 Know for his dramatic couture and style, in the HSY Mansion, Hasan Shehryar Yasin chose a contemplative style for his bedroom. HSY adds it is his favorite space at home: 'It is  very quiet and removed from the rest of the house. I like that it is large and empty. I'm a big pacer especially when I'm thinking.'
These lovely spaces are each as unique as the people who created them. Anyone can create bedrooms with style, all you need is some decor inspiration!