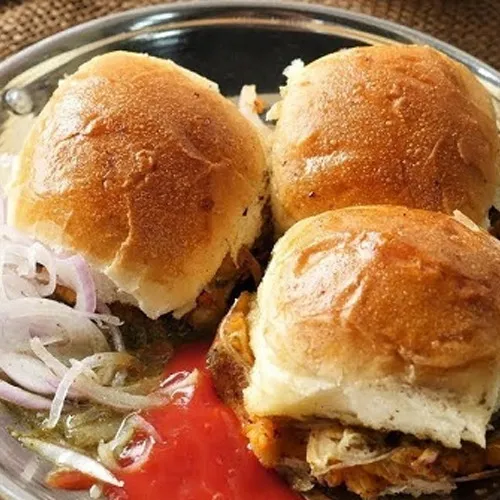 Bun kebabs are a quintessentially Pakistani street food. Not to be confused with a burger, a bun kebab most often has a soft patty and lashings of chutney nestled amidst soft, pillowy white bread buns. The kebab or patty itself can be made of beef but is most commonly vegetarian friendly. This recipe calls for a chana daal or gram lentil and potato patty.
You will need:
2 medium sized potatoes
2 large eggs
I cup chana daal
6 bun kebab buns (bought from a local bakery or Dawn bun kebab buns are also available now)
Half tsp whole zeera
4 Whole red chillies
3 small cardamom
one large cardamom
4 black peppercorn
4 cloves
salt to taste
For tamarind chutney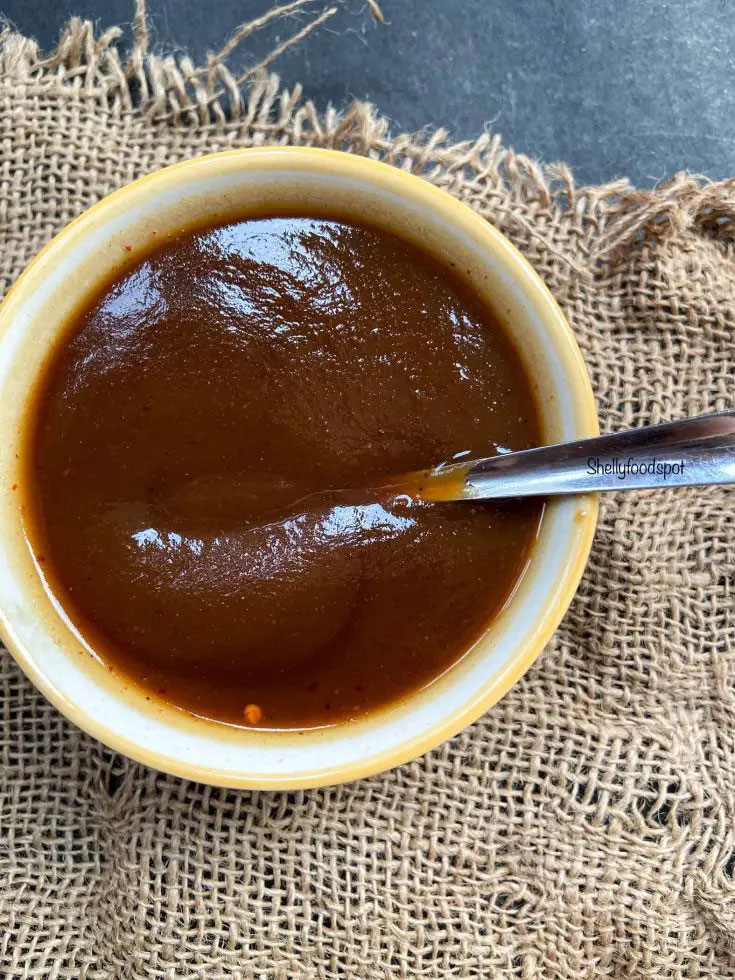 half cup tamarind pulp
6 soft dates (you can substitute this with 4 tablespoons of white sugar)
half tsp red chilli powder
one teaspoon roasted zeera powder
salt to taste
Green Yoghurt Chutney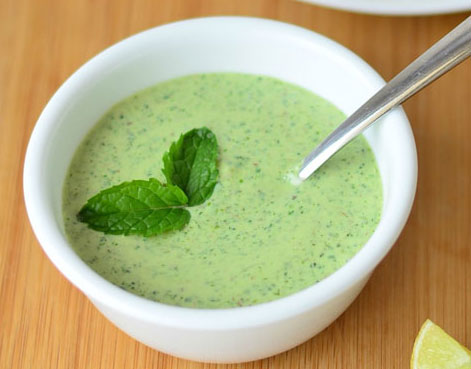 half bunch coriander
half  bunch mint
2 to 3 green chillies
one cup yoghurt
Salt to taste
Method
Kebabs
Boil and mash the potatoes and set aside
Boil the chana daall with all the spices till the daal is well softened. Then remove all the whole spices except the red chillies and grind into a paste.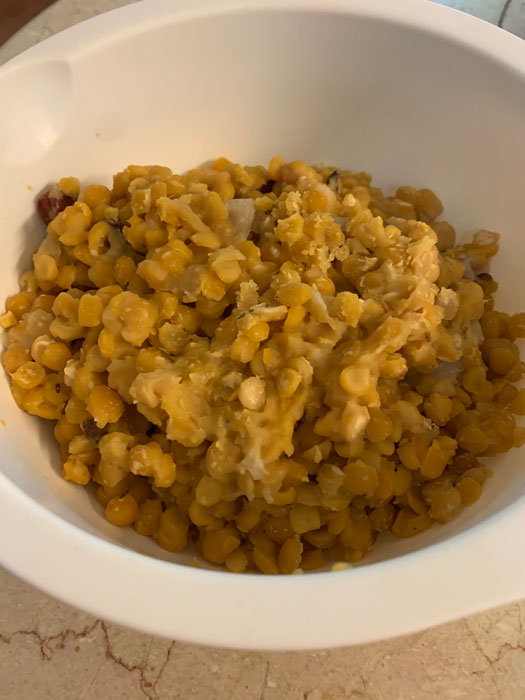 Add the potatoes to the daal paste and mix well. Adjust the seasoning according to your taste at this point.
Shape the mixture into patties or kebabs and set aside.
Before frying the kebab beat the eggs and keep  ready. Dip each kebab into the eggs making sure to apply a liberal coating before shallow frying in hot oil. You can also spoon some of the egg mixture over the kebabs while they are frying to get that fluffy egg coating around the kebab which is the signature of a classic bun kebab.
Tamarind Chutney
Cook the tamarind pulp with the seeded and chopped dates and half a cup of water. Cook on a low flame till the dates have broken down and the mixture thickens. Now add salt and chilli powder to taste. Cook for another minute; lastly add the roasted zeera or cumin powder and mix. Remove from heat and let it cool.
Green Yoghurt Chutney
Grind the coriander, mint and green chillies together into a paste. (If using a blender, add a spoon of yoghurt to allow blending). Whip the remaining yoghurt. Then add the green paste to the yoghurt and add salt to taste.
Next take the buns and toast each half on a greased tawa or frying pan.
Slice some onions, cucumber and tomatoes into circles and set aside.
Now for the assembling the bun kebab which is the fun part.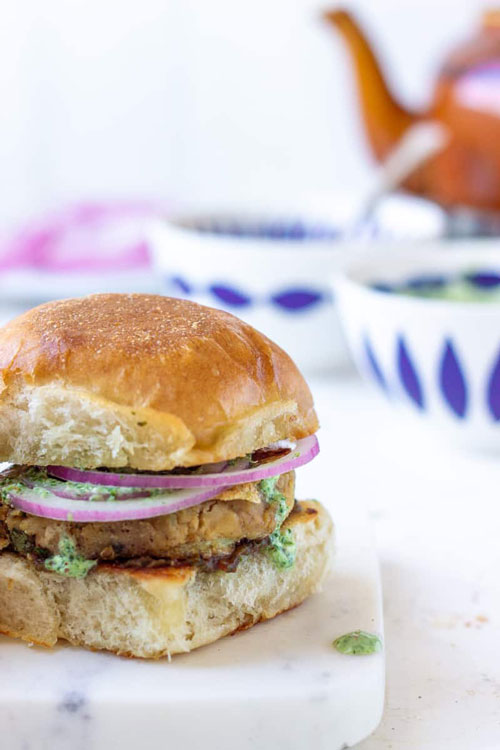 Add a generous amount of green chutney on the lower half of the toasted bun.
Place the kebab on top. Then add the tamarind chutney and sliced veggies. Place the second half of the bun on top and press down gently for everything to sit together comfortably.
This is a such a satisfying snack bursting with so many textures and flavours. Try it today!
For more vegetarian recipes click on https://homelovelifestyle.com/2022/08/07/vegetarian-chilli-recipe/