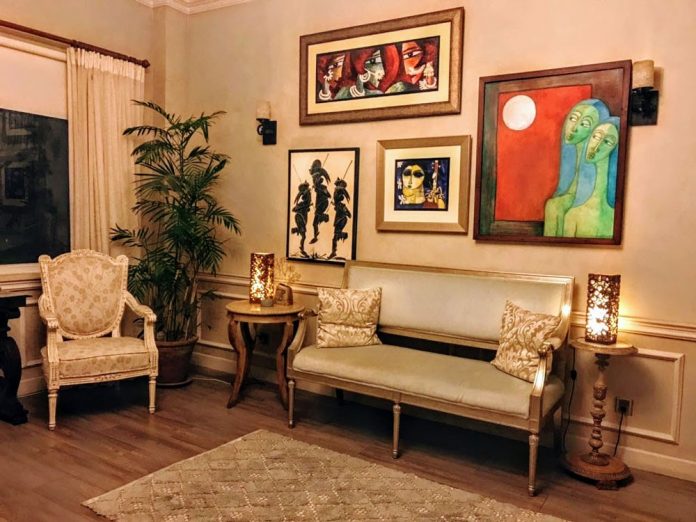 Apartment decor needs inspiration and creativity to best utilise the space. Whether small or spacious, apartments give you scope to work with colors and concepts. Here are 4 inspiring apartments that maximize style in a smaller space.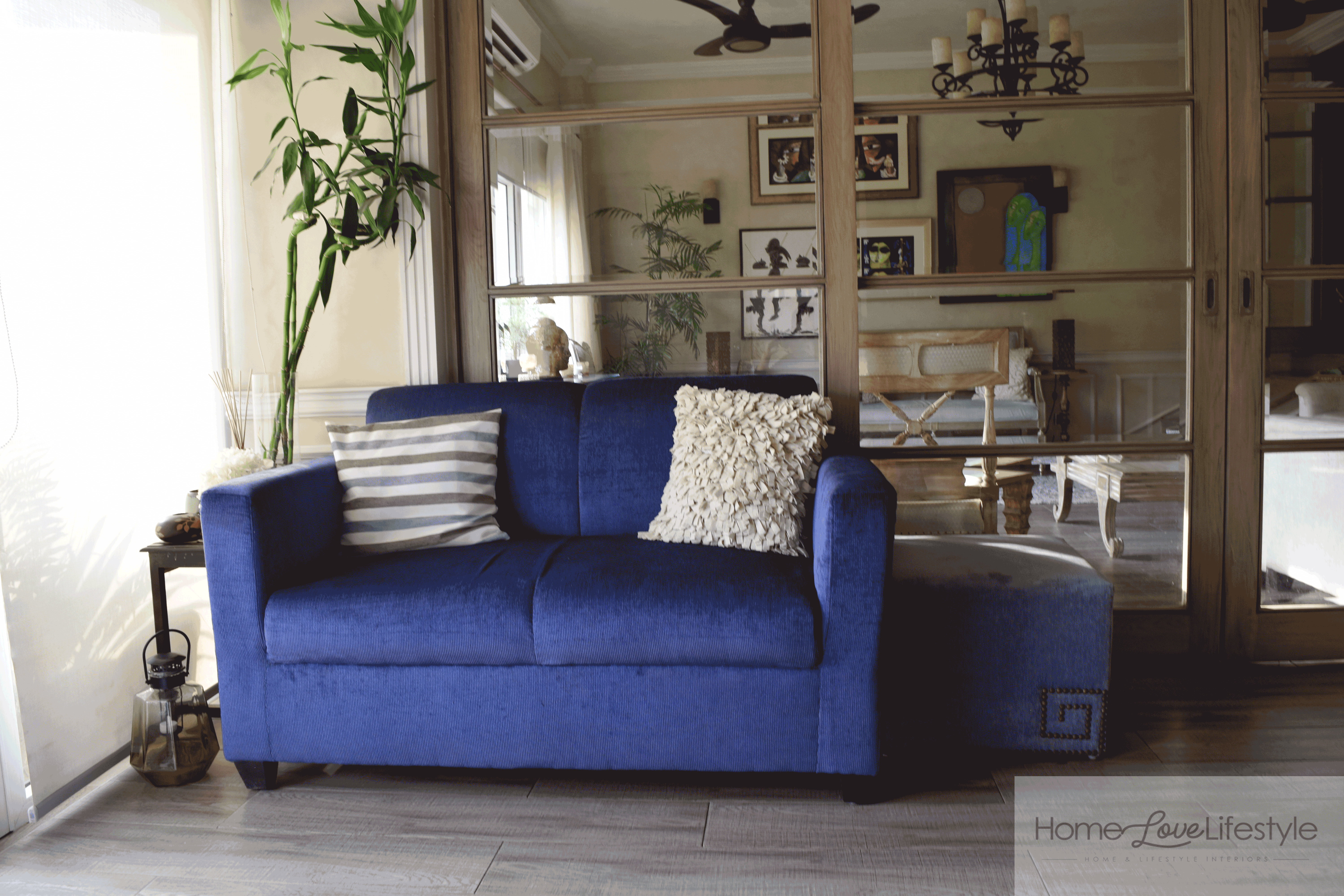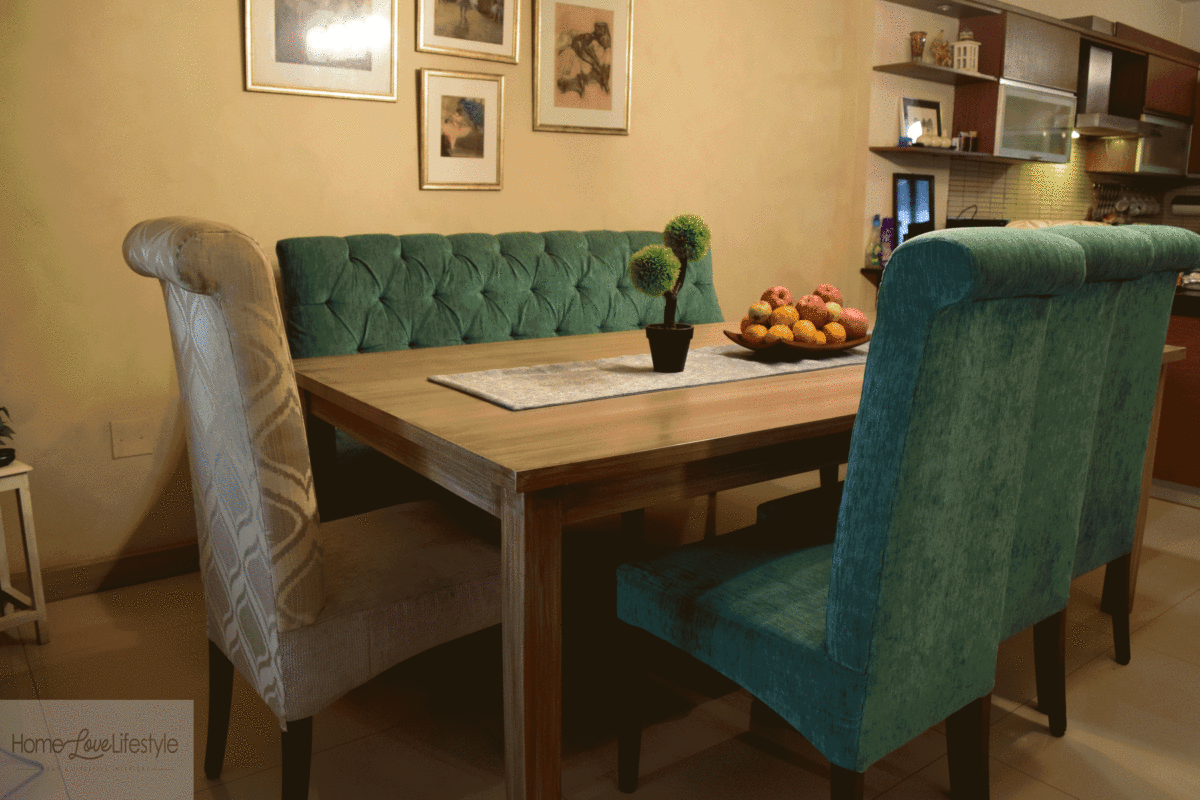 The interior design team of Naeema Kapadia & Najia Kapadia designed this sea-side apartment in a neutral palette with pops of color.
The highlight was the paint effect on the walls. This was a warm shade of off-white, painted in a distressed rubbed style to perfection, by artist Shahid. The emphasis was on shading from light to dark and vice versa.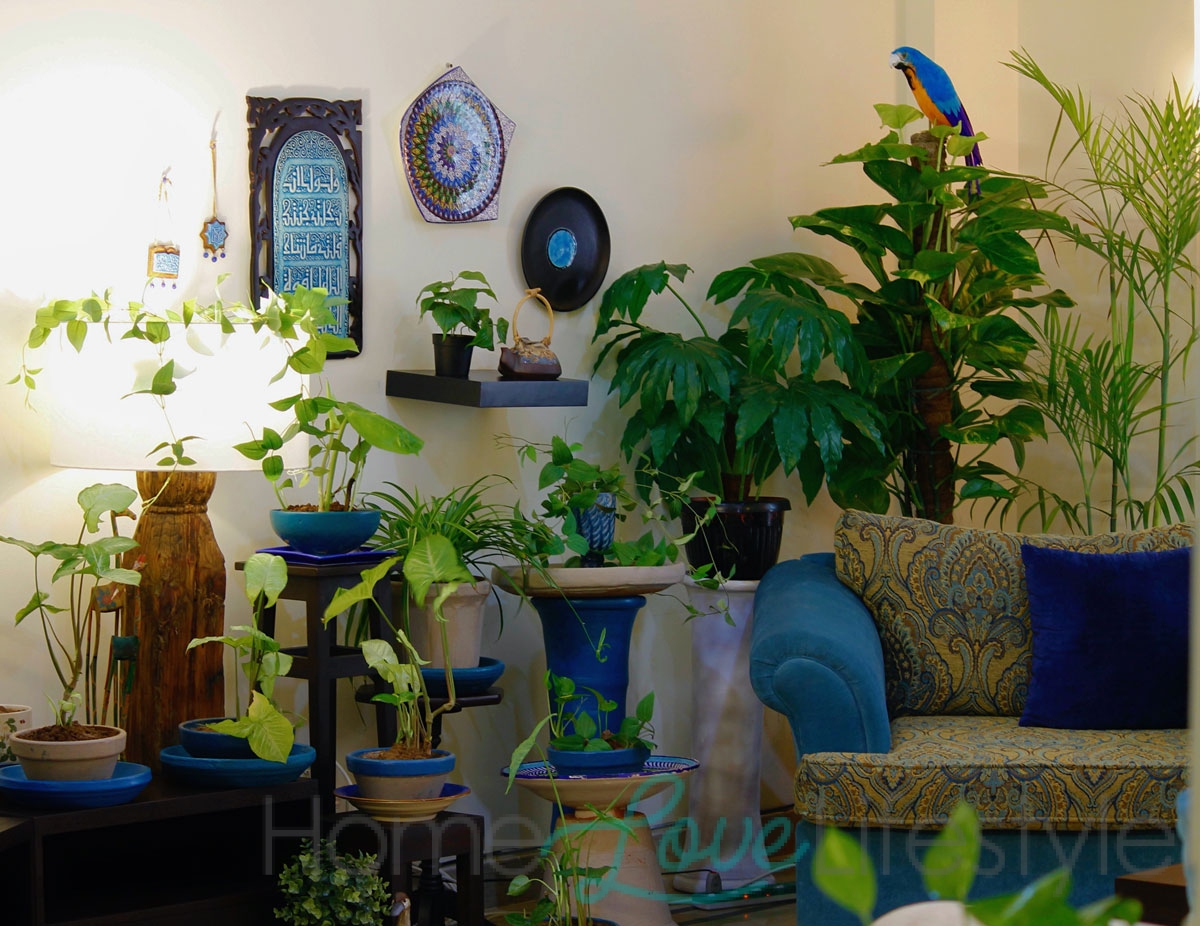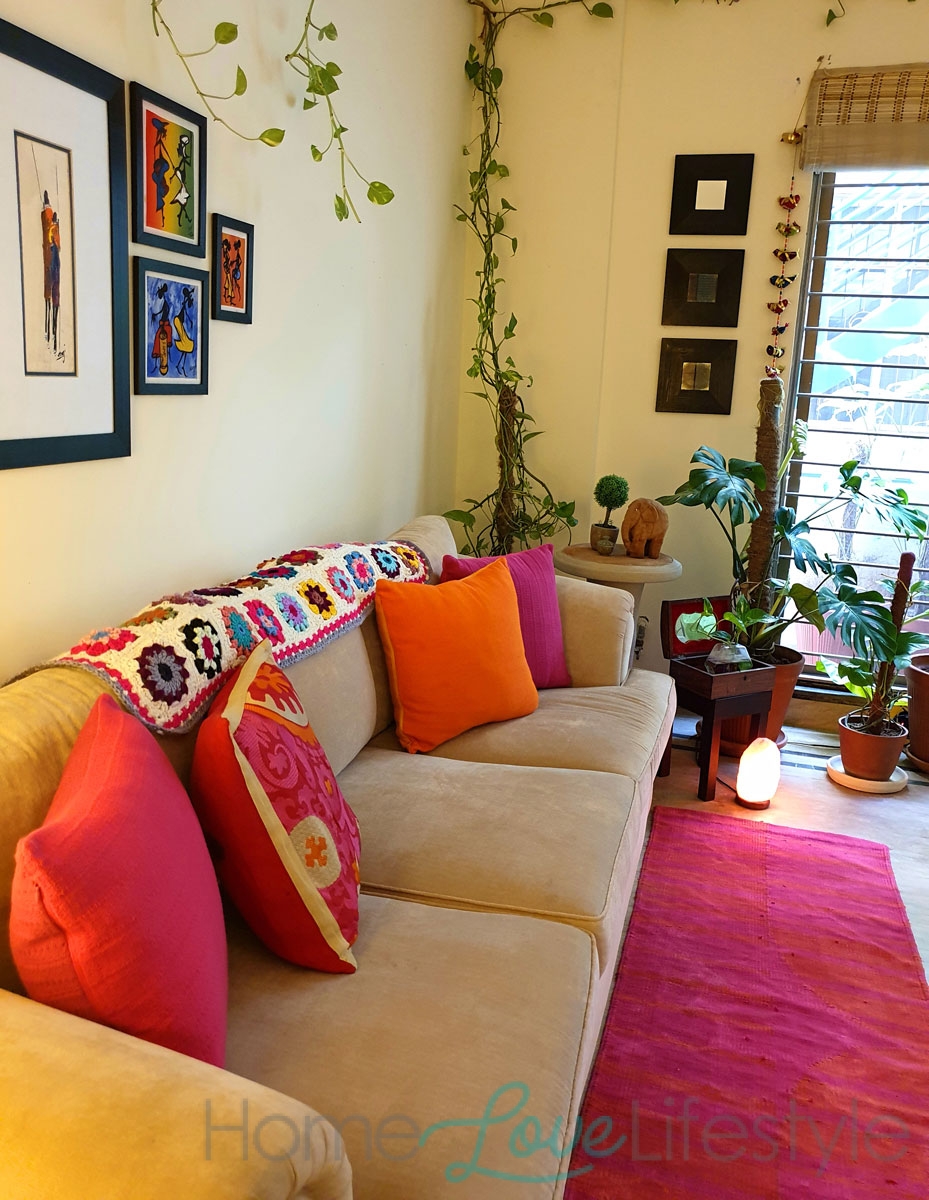 This homeowner adds color and creativity and a green feel to her Islamabad apartment home. 'Wouldn't it be fun to live in close proximity to nature? So I try to make believe by bringing in tons of plants indoors to achieve the best of the two worlds. I call it "Bringing the outdoors in." Plants add so much well-being.'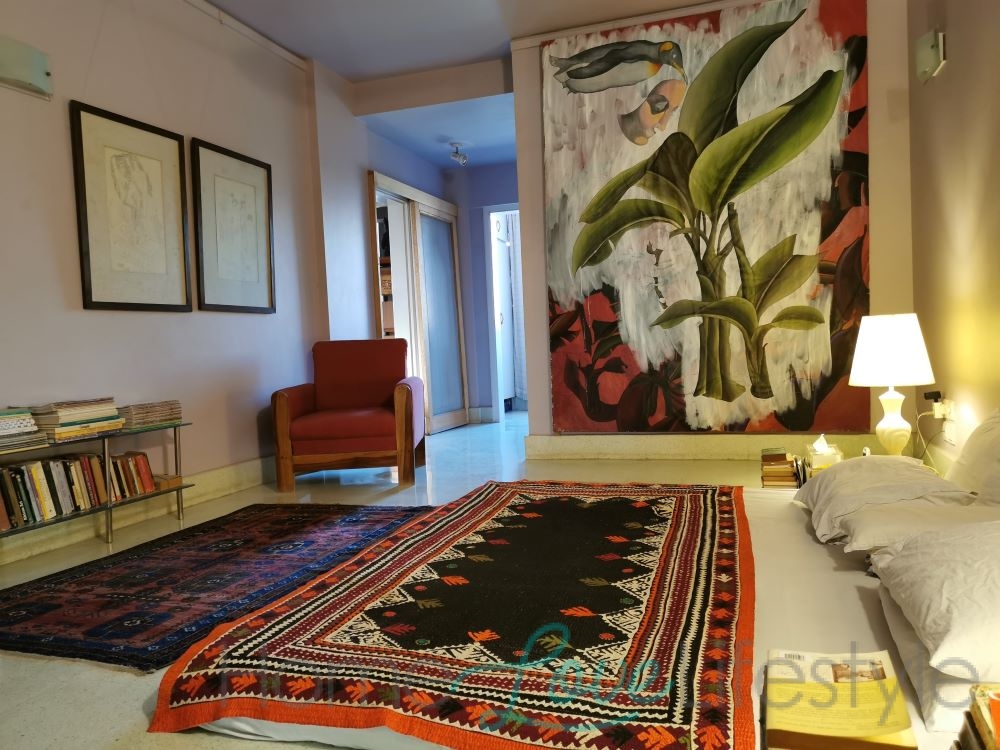 The bright & airy seaside home of a photographer and her husband welcomes you with its air of serenity. The couple are art lovers & collectors so it was a pleasure to share the eclectic aesthetic in their apartment. After extensive renovations, they have created an open plan haven filled with light, next to the sea.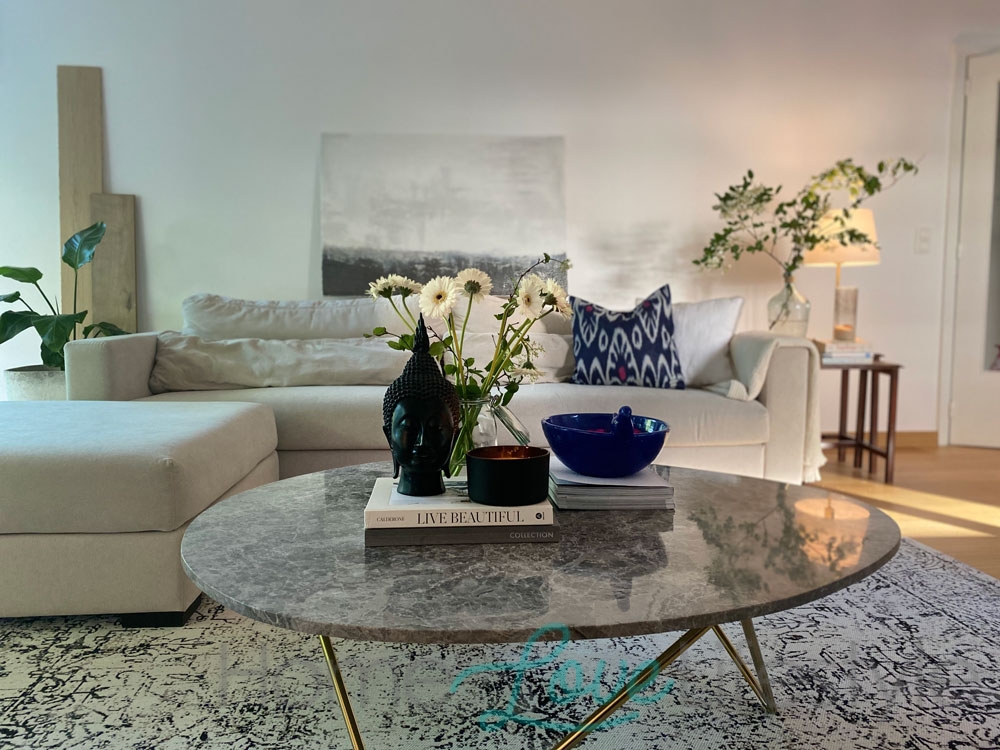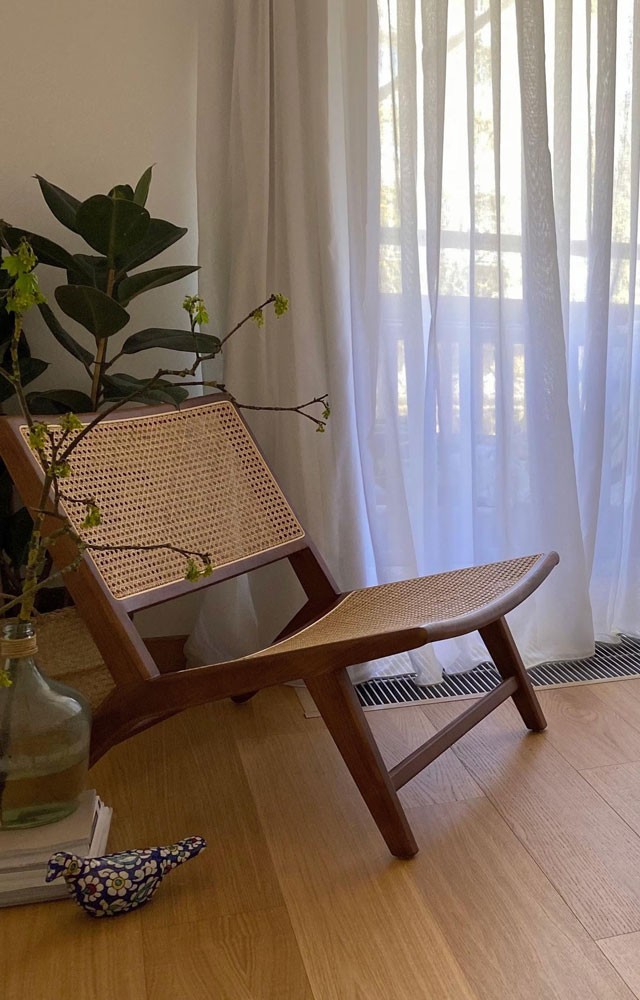 This expat Pakistani homeowner has created a cool, calm ambience in her Brussels apartment, with an easy flow of space for her young children. The design style is clean and clutter-free yet warmth is added through textures and elegant decorative touches. Touches of her heritage can be seen in some thoughtfully picked ceramics and vibrant choice of cushions.
These four unique homes are sure to give you apartment decor inspiration! And inspire you to spruce up your space too!