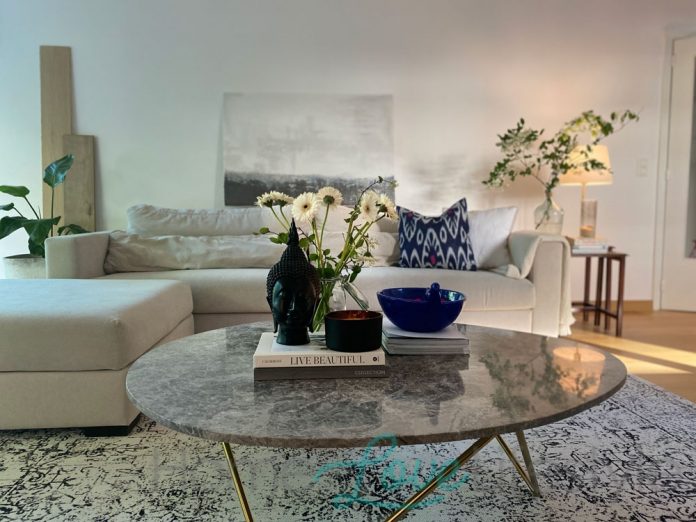 This serene Belgium apartment is home to freelance interior designer Saira, her husband and two children. "We moved to Brussels last year from Istanbul and shifted into our new home and setting it up has been a labour of love ever since."
The homeowner has created a cool, calm ambience with an easy flow of space for her young children. The design style is clean and clutter-free yet warmth is added through textures and elegant decorative touches. Touches of her heritage can be seen in some thoughtfully picked ceramics and vibrant choice of cushions. It's a practical, stylish home perfect for a young family.
 You have a very European vibe going on here. Is that your preferred aesthetic?
The style of my home is a confluence of
Scandinavian
and European elements. I opted for clean lines and a neutral palette and then added on colour and pattern through textiles, art and accessories.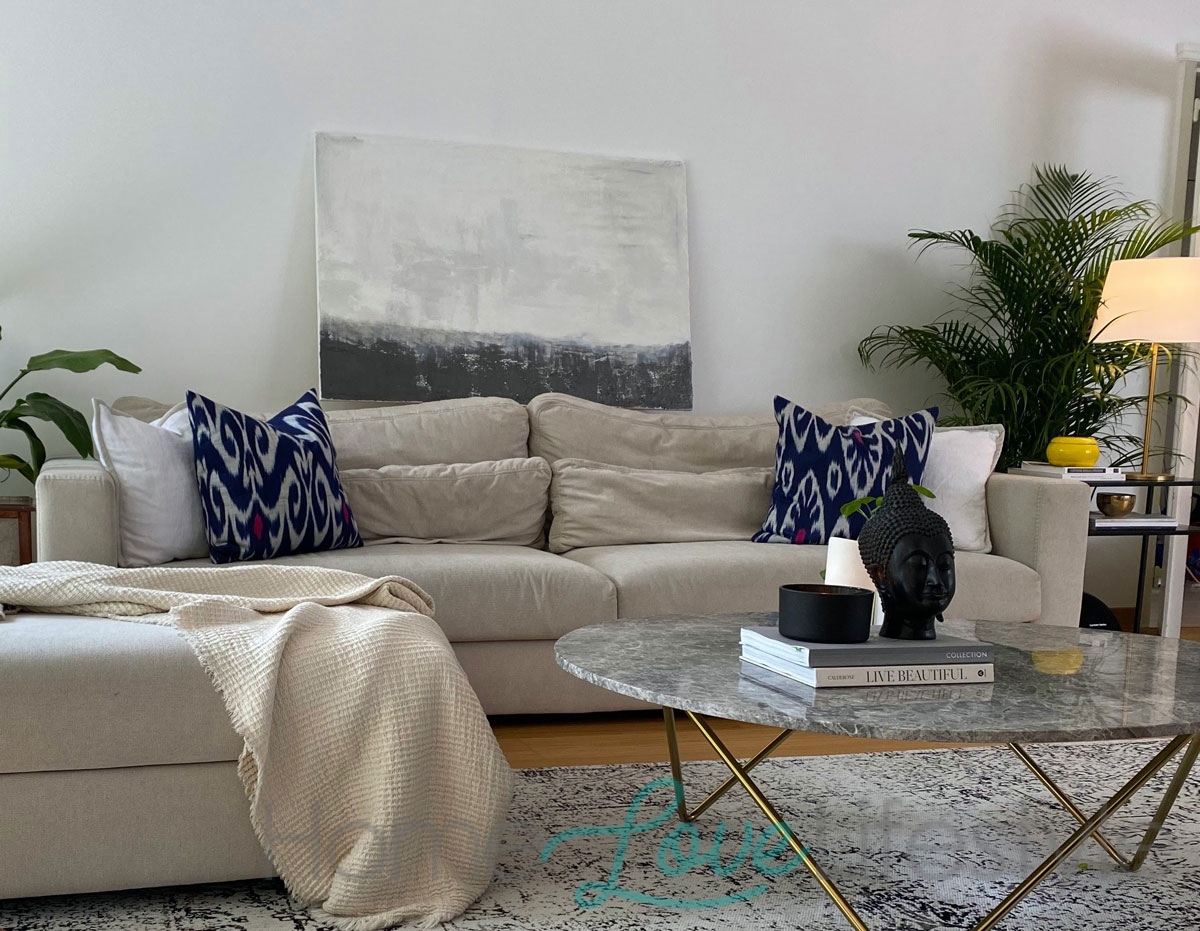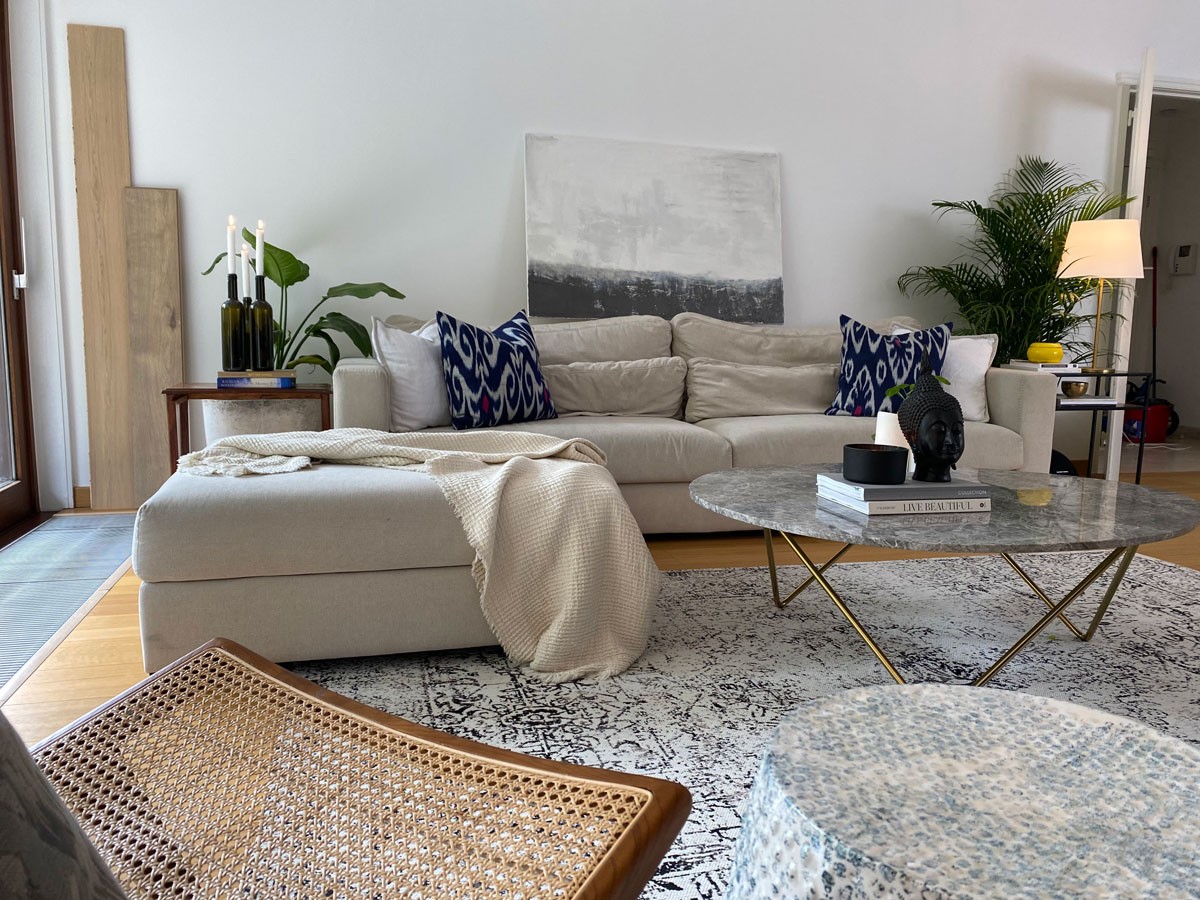 I have always thought that interior design is much more than just giving final decorative touches and finishing details. For me it's much more about how you feel in a certain space. It's fascinating the way our surroundings can impact our behaviour, affect moods and define our identities.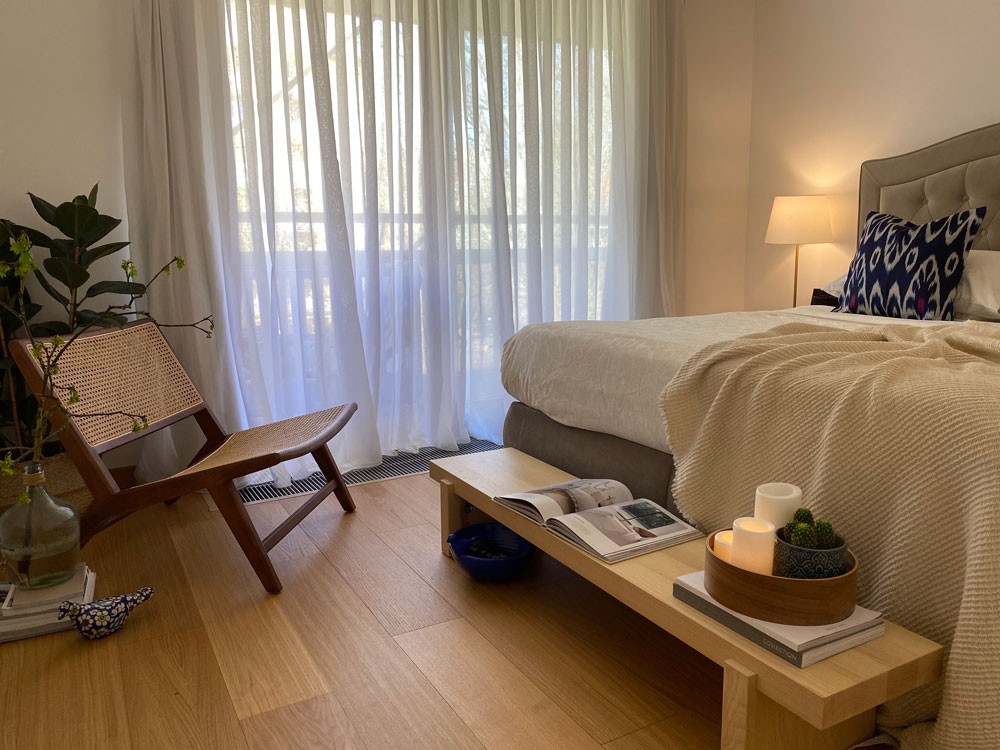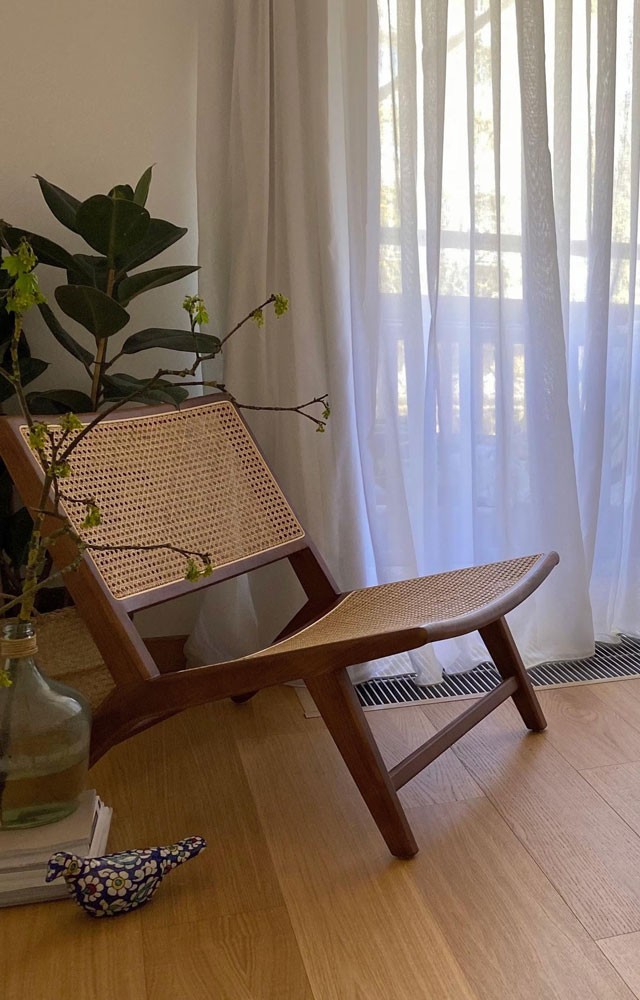 I believe that homes have the power to make us feel better. Therefore, while I was designing my home we mostly kept our pieces neutral and clutter free. I like an emphasis on natural materials and organic shapes throughout my home.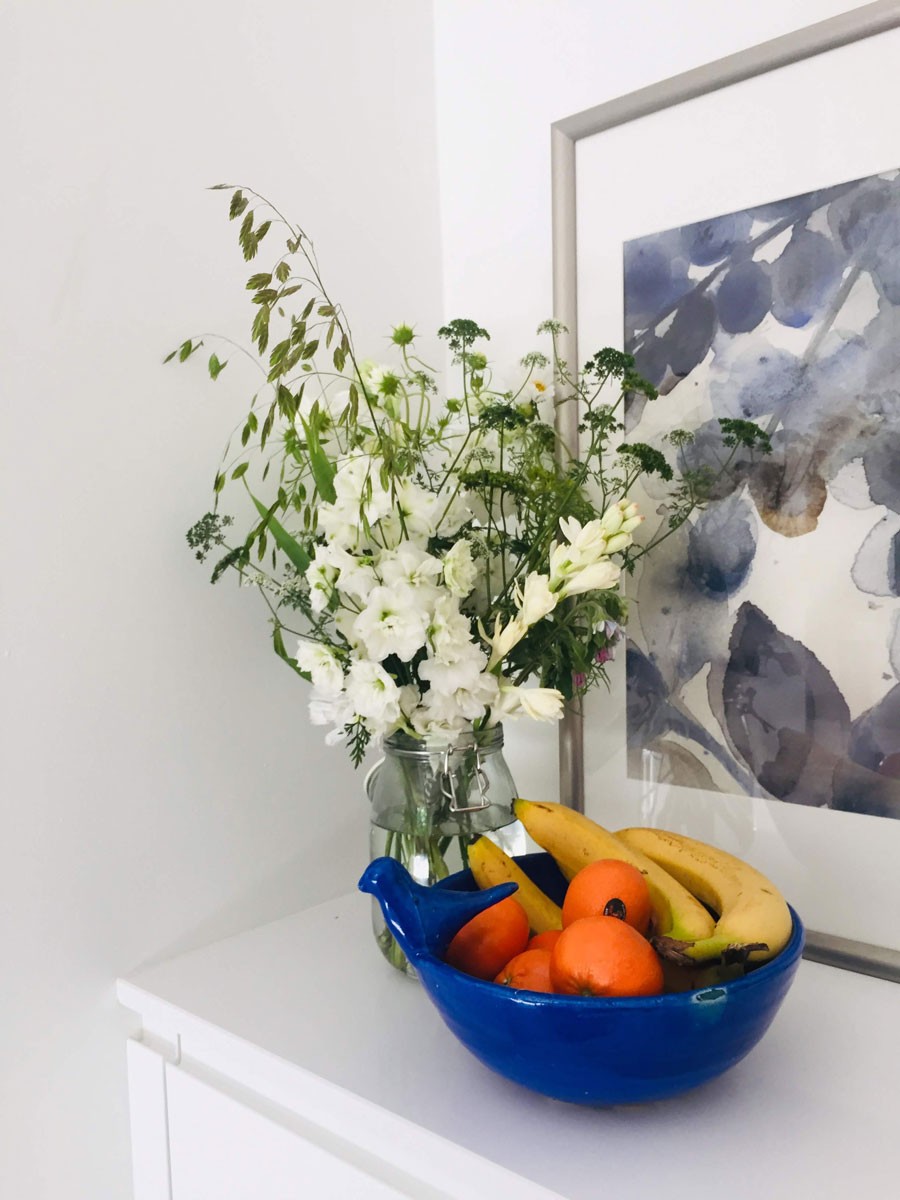 We still have so much that needs to go up on the walls and small spaces that needs to be done. But we are happy with the progress made in a year's time and glad that we have this space to spend our time while in lockdown.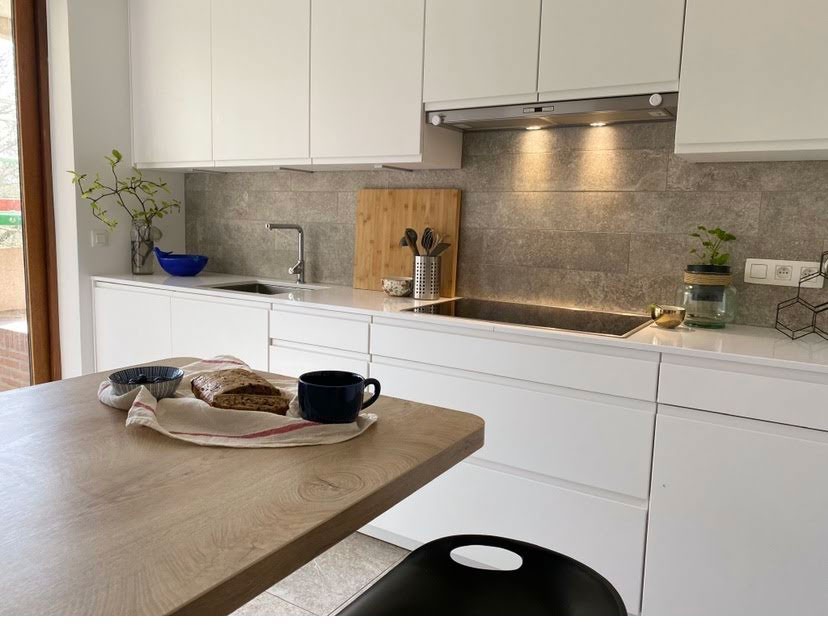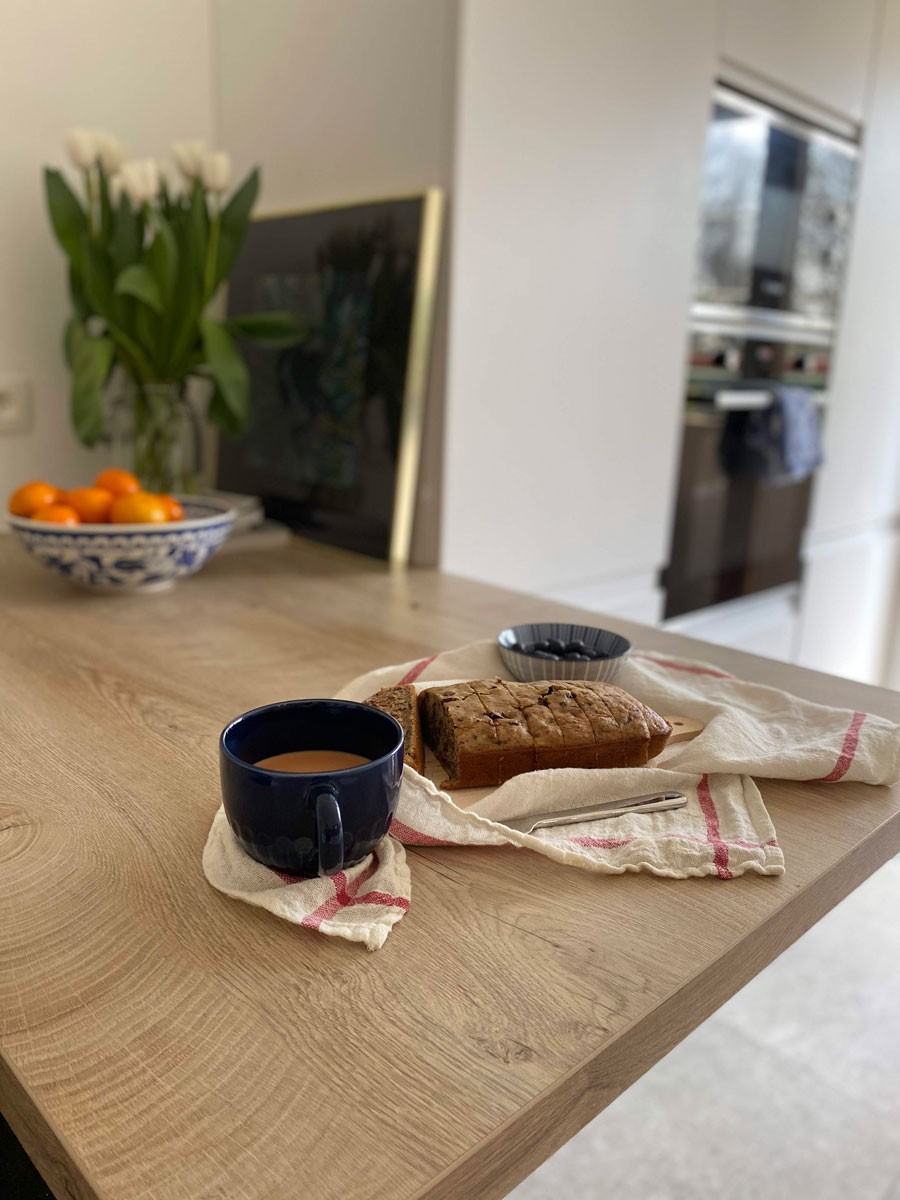 What is your design inspiration?
Iit might sound like a cliche but nature has to be an integral part of our living as well as mental space. Living in the city with very little access to nature, home means sanctuary for us.  I have really worked with the concept of bringing the outdoors indoors in our home. We were also lucky that our apartment looks out onto this beautiful forest from all four sides. Bringing nature indoors and really playing with mixing indoor and outdoor spaces has been uplifting.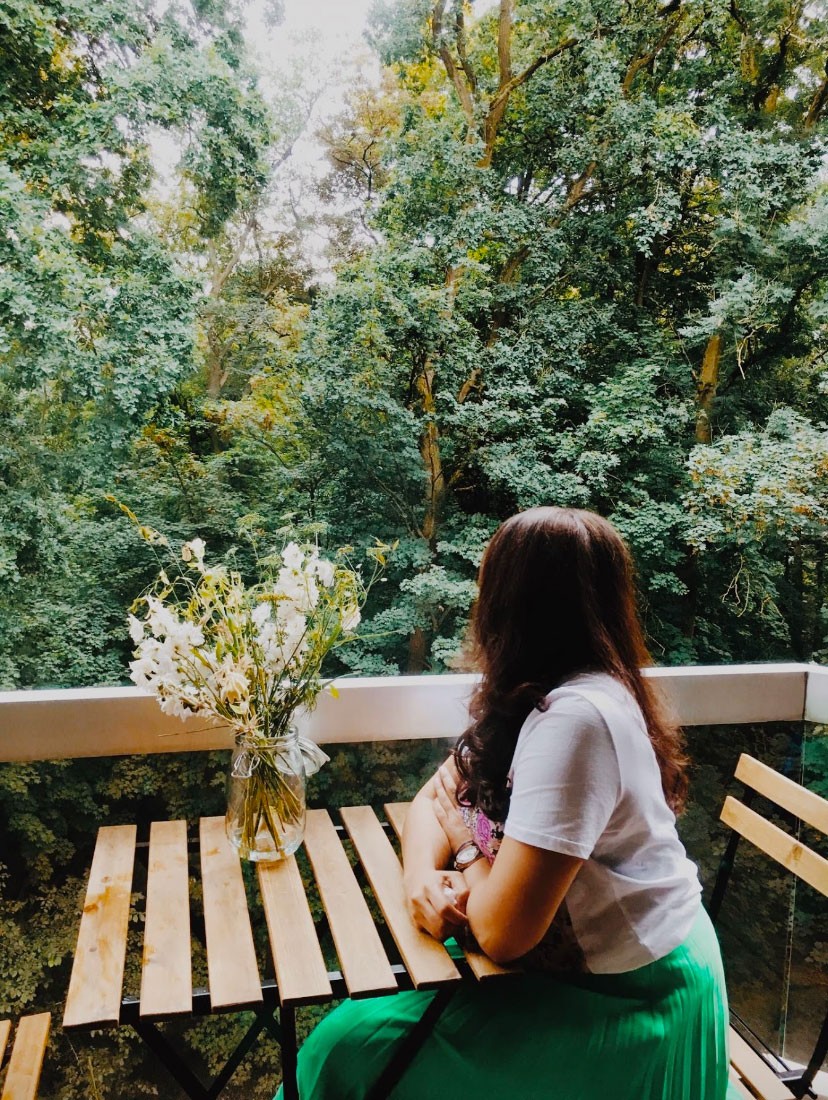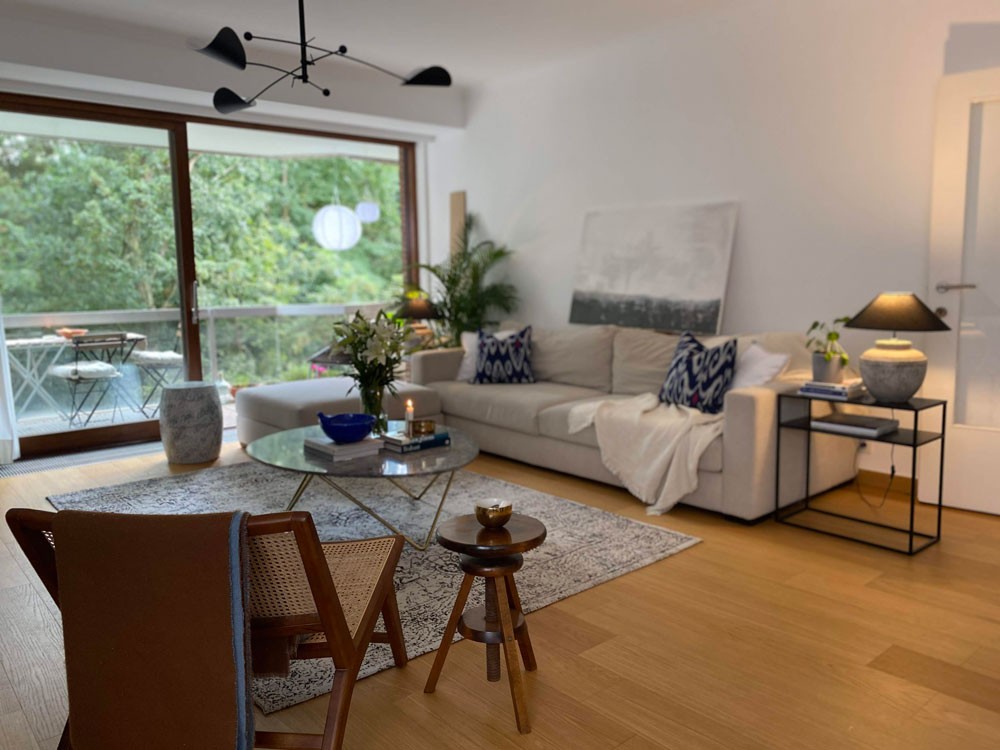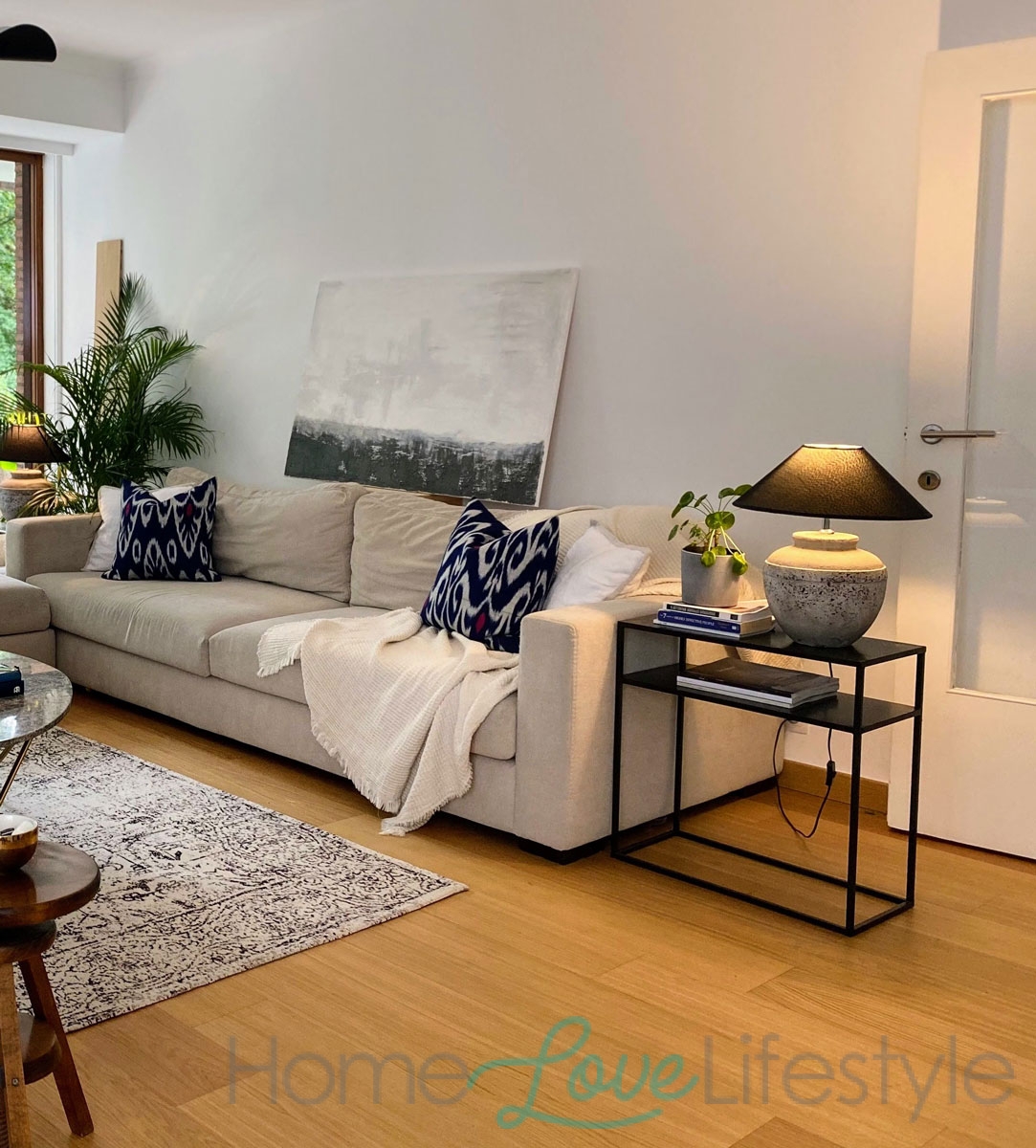 You have a lovely little balcony which overlooks the greenery. Do you use it often?
That is the most used space in our apartment in summers. if i have to pick a favourite spot in our home, then that would be it. The greenery is the first thing i want to see when I wake up. The kids hang out in the gallery all the time.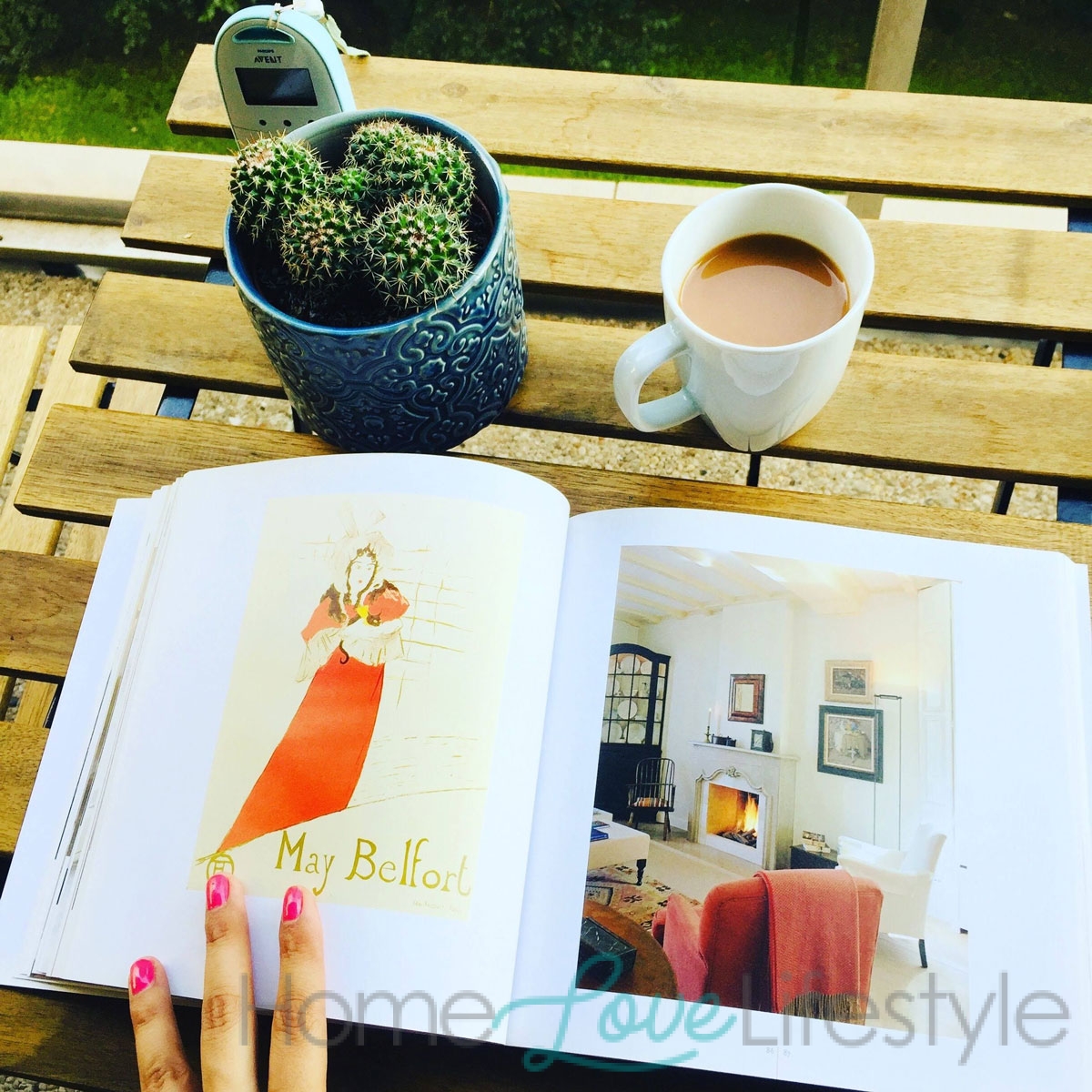 We have set up a small water play area where they  keep busy while also observing birds and insects. This also gives me a break. Then I often bring my tea and snacks and have a little time to myself. Motherhood can be hard and i am glad that there is space for me to unwind. We have also made a ritual out of sowing seeds and watching them grow.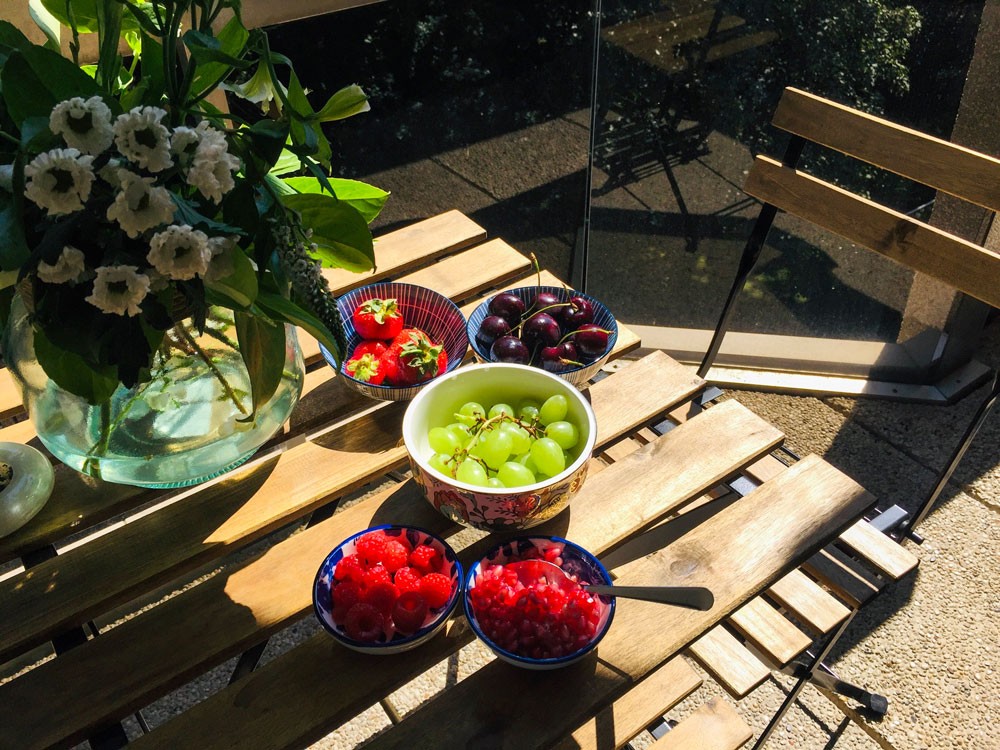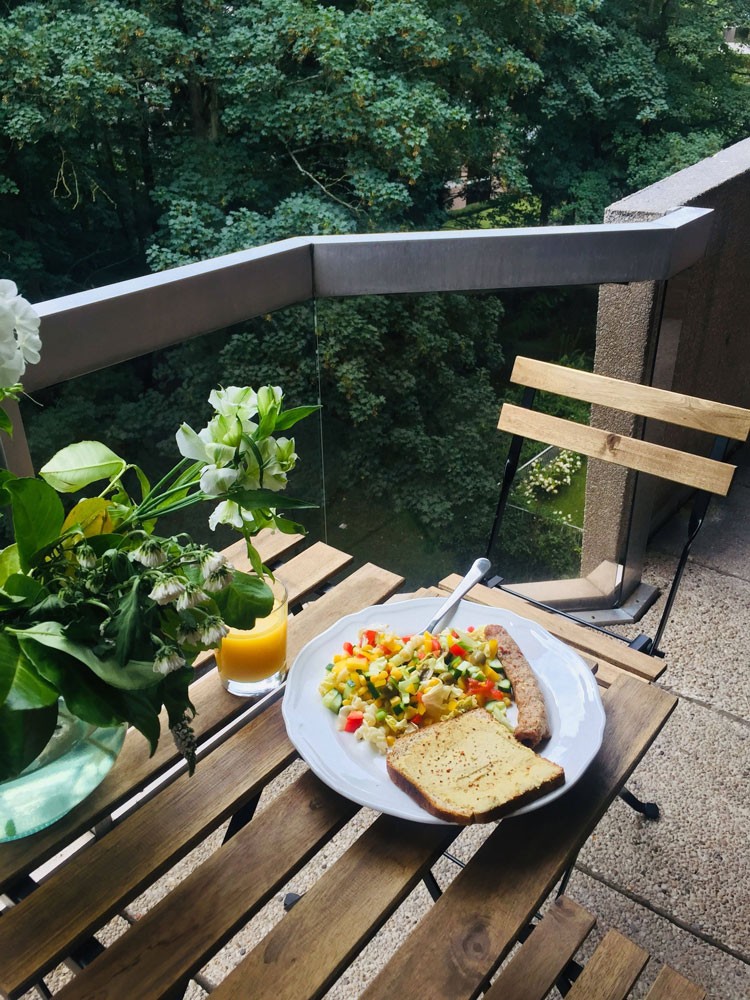 Do you entertain often? How do you use the space then?
We do like having our friends over quite often but it's more casual playdates and game nights with snacks for us rather than big dinners.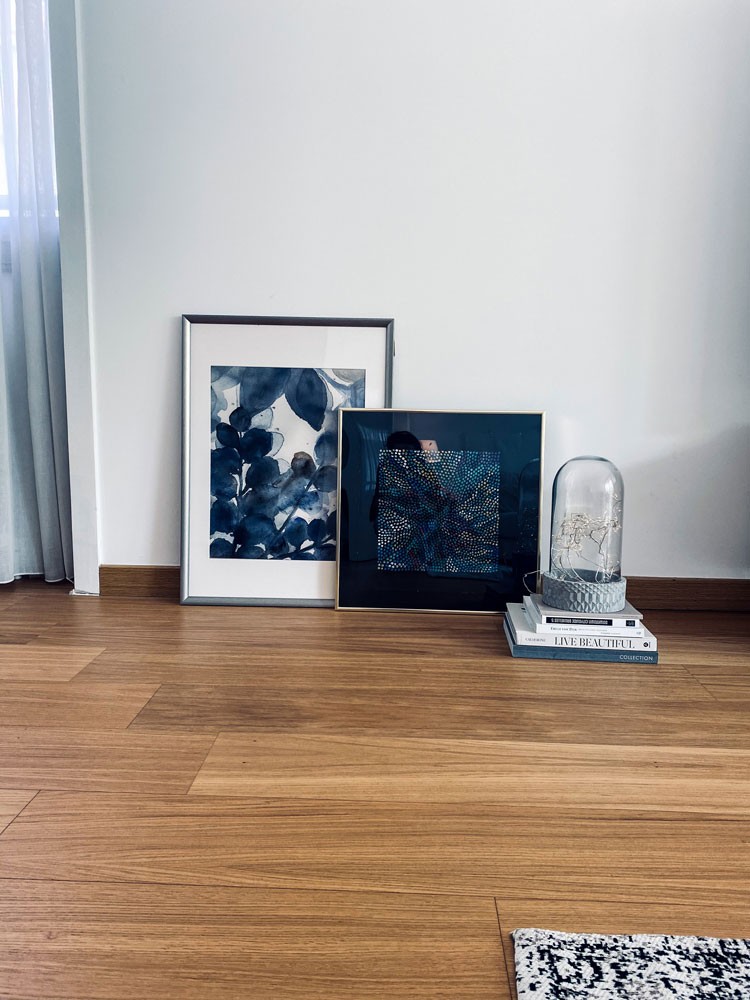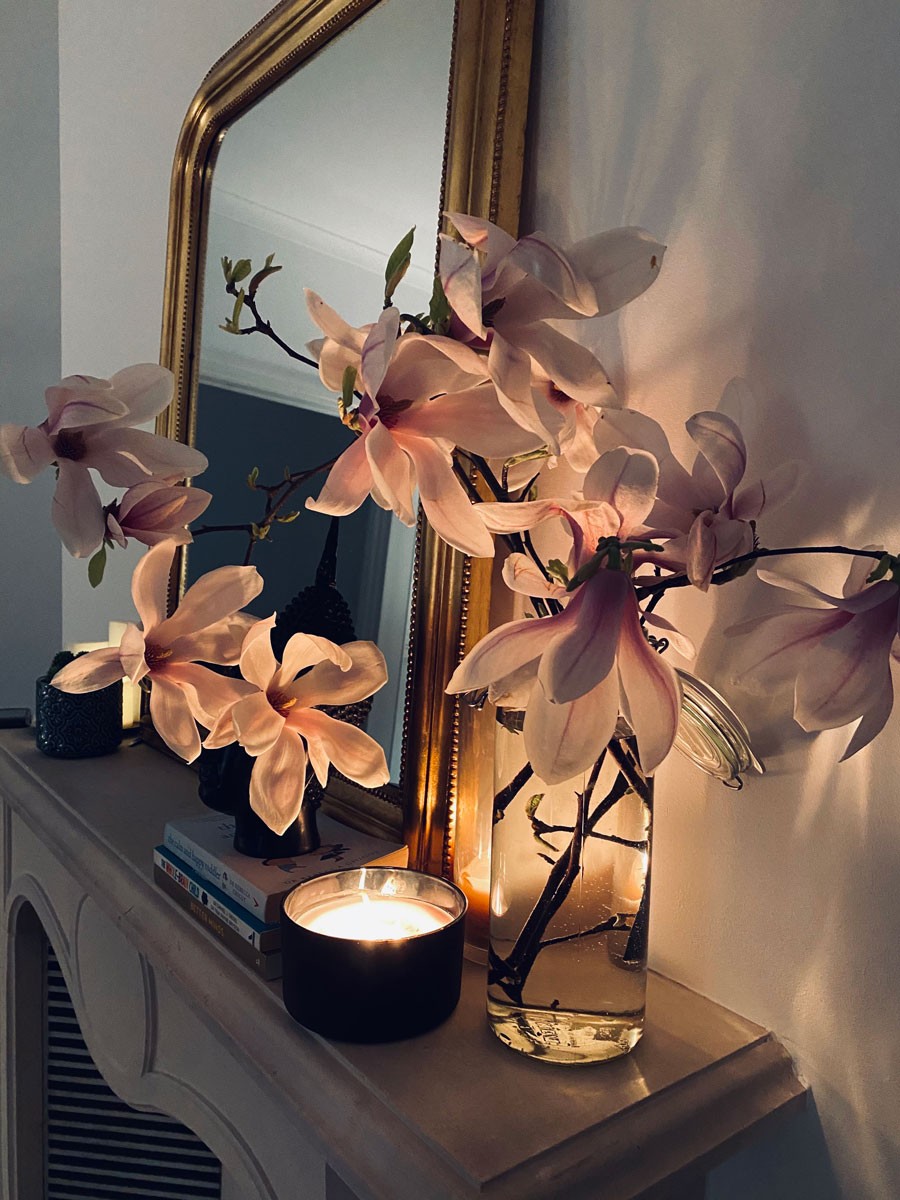 What is more important to you? Style or comfort?
As an interior designer myself, it's important that the design we bring to our home is aesthetically pleasing but it is just as important that it is practical and meant to be used.
Any favourite space inside the apartment?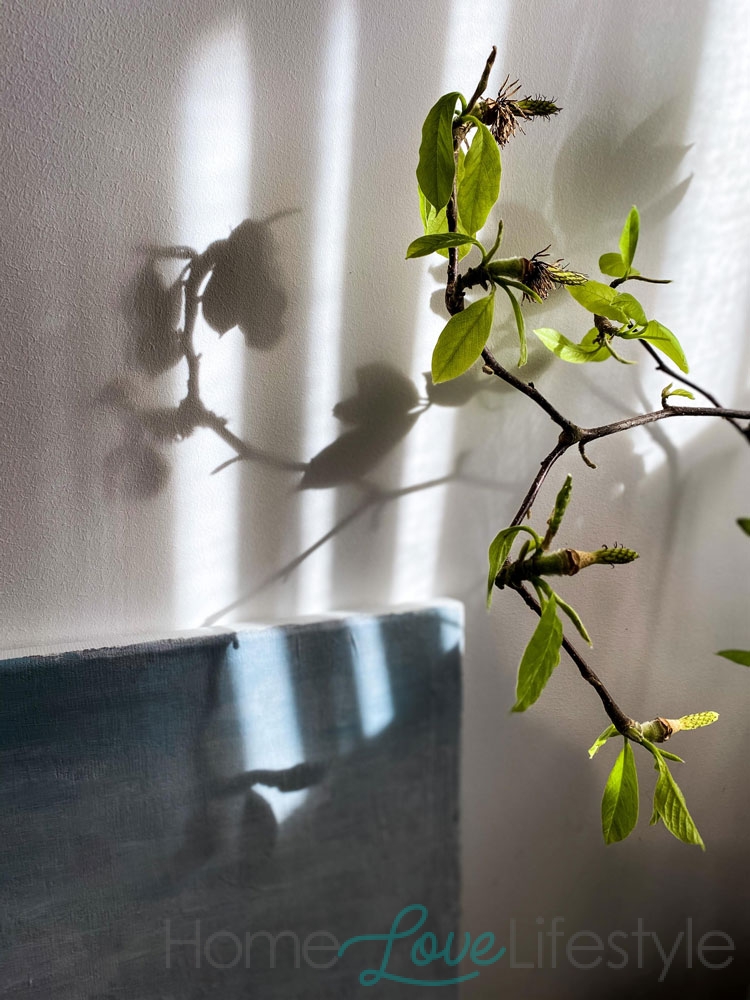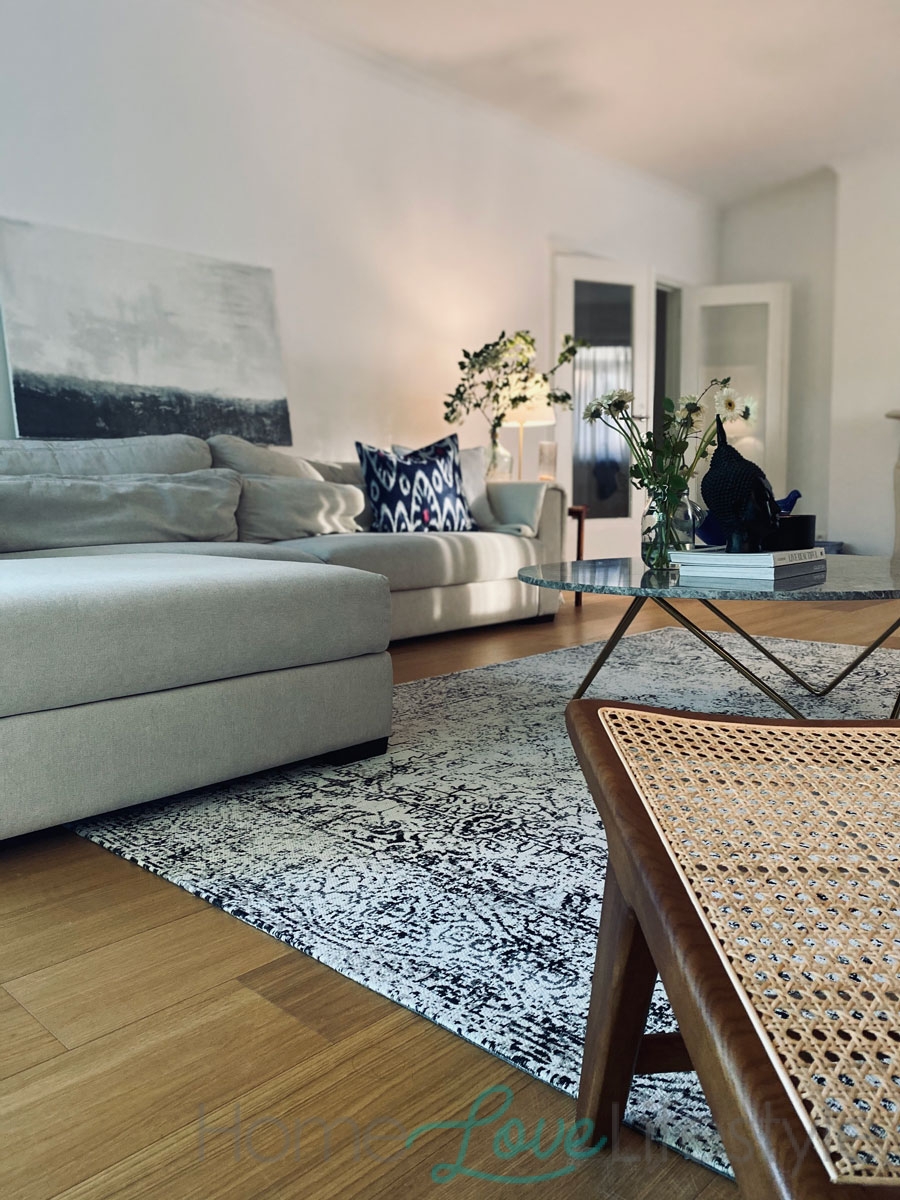 Any area where there is most natural light is my most favourite. Luckily our apartment is filled with natural light in summers. I often find myself following the light and shadows it casts throughout the day in our home.
Is there a special object or piece of furniture in the home? Any stories attached to it?
Since we have just set up our home, all pieces were very thoughtfully curated and picked up. But I am very attached to my plants.