Maximize space in a small apartment
This is an interior of a three bedroom apartment. The family, Fathema and Raheel and their two lovely daughters, wanted a change from their previous style. After detailed discussions about the needs and their preferences and their lifestyle, it was very easy to create an interior space for them.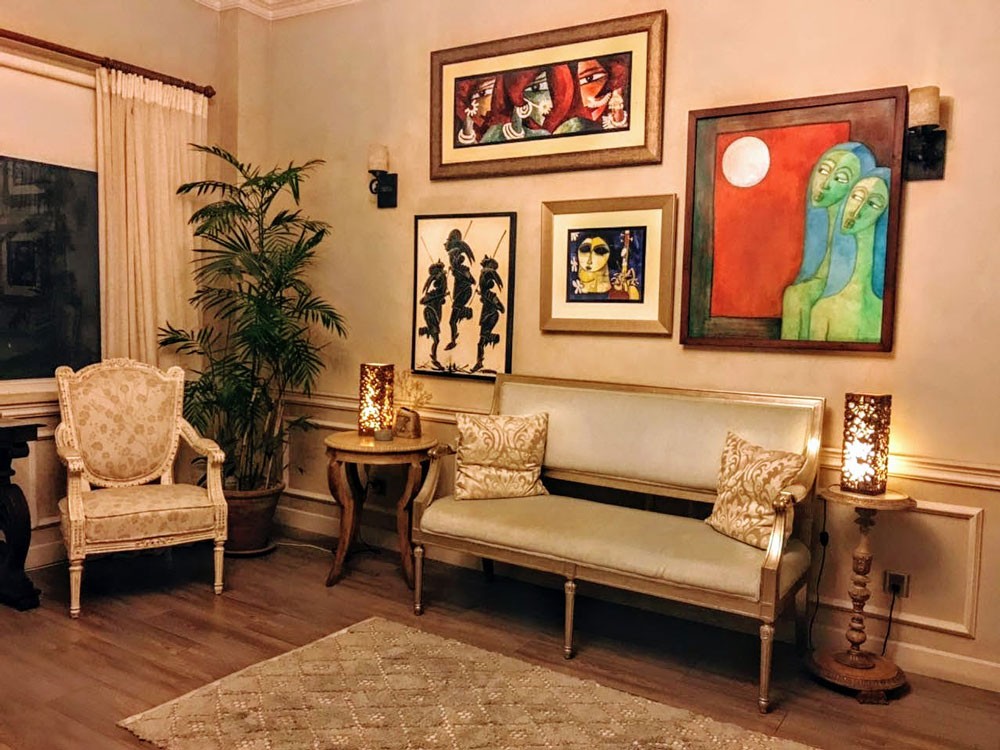 Design that Works
Experienced Interior Designers, Naeema Kapadia and Najia Kapadia of The Studio A, and their team decided to completely renovate the apartment. The previous space was well thought of and planned as per the family's requirement, so there was no need for any dismantling of walls. But the team aimed to maximize space in the apartment.
By keeping a very neutral colour scheme, an open and warm and welcoming backdrop was created.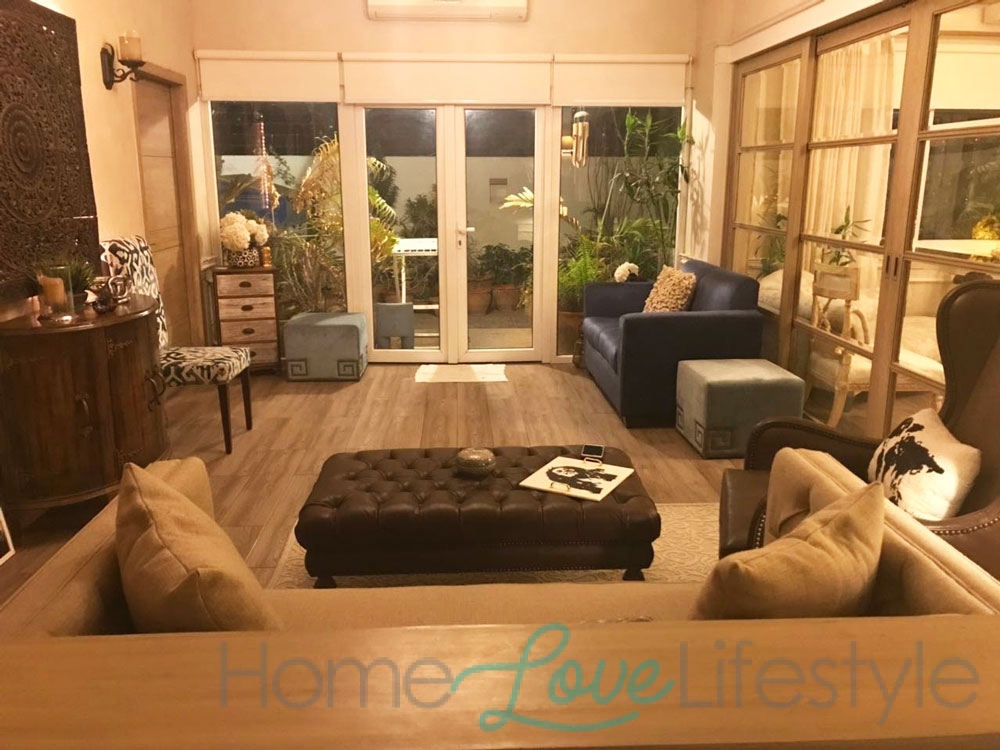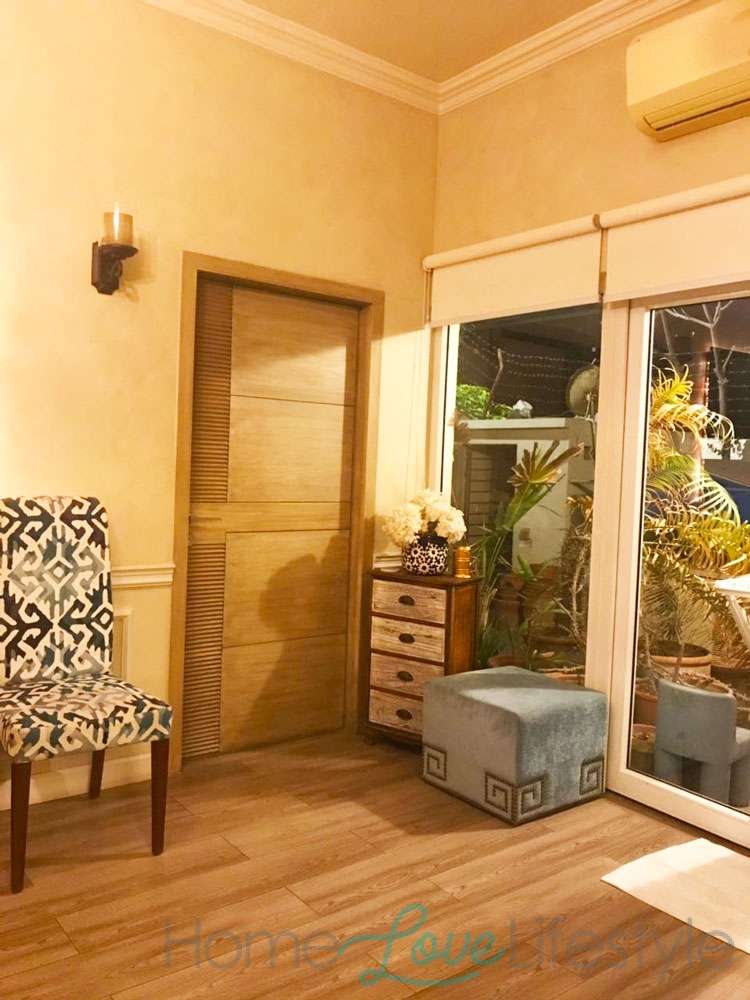 One never grows tired of a neutral scheme. It is a true classic. Neutrals are considered an investment.
There are ample colourful opportunities to add colour through paintings and cushions.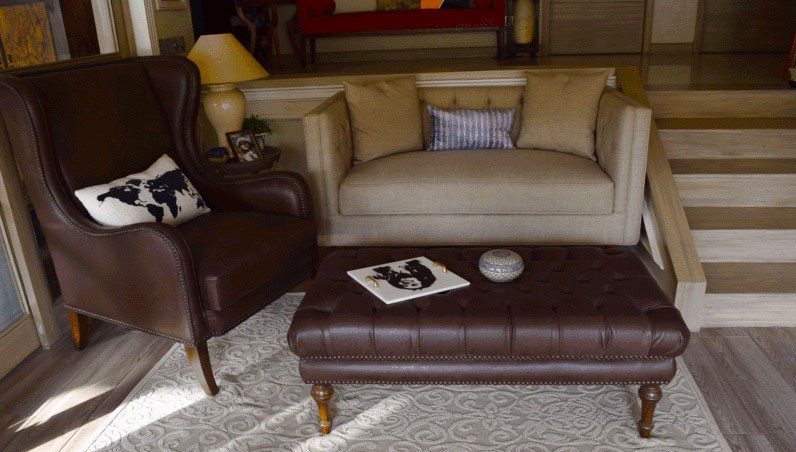 The existing woodwork was given a scraping. The polish work was toned down to the off-whites hues and tones, with a hint of rust.
The floor was changed from a wooden laminated one to porcelain tiles resembling a wooden floor, but in very light shades.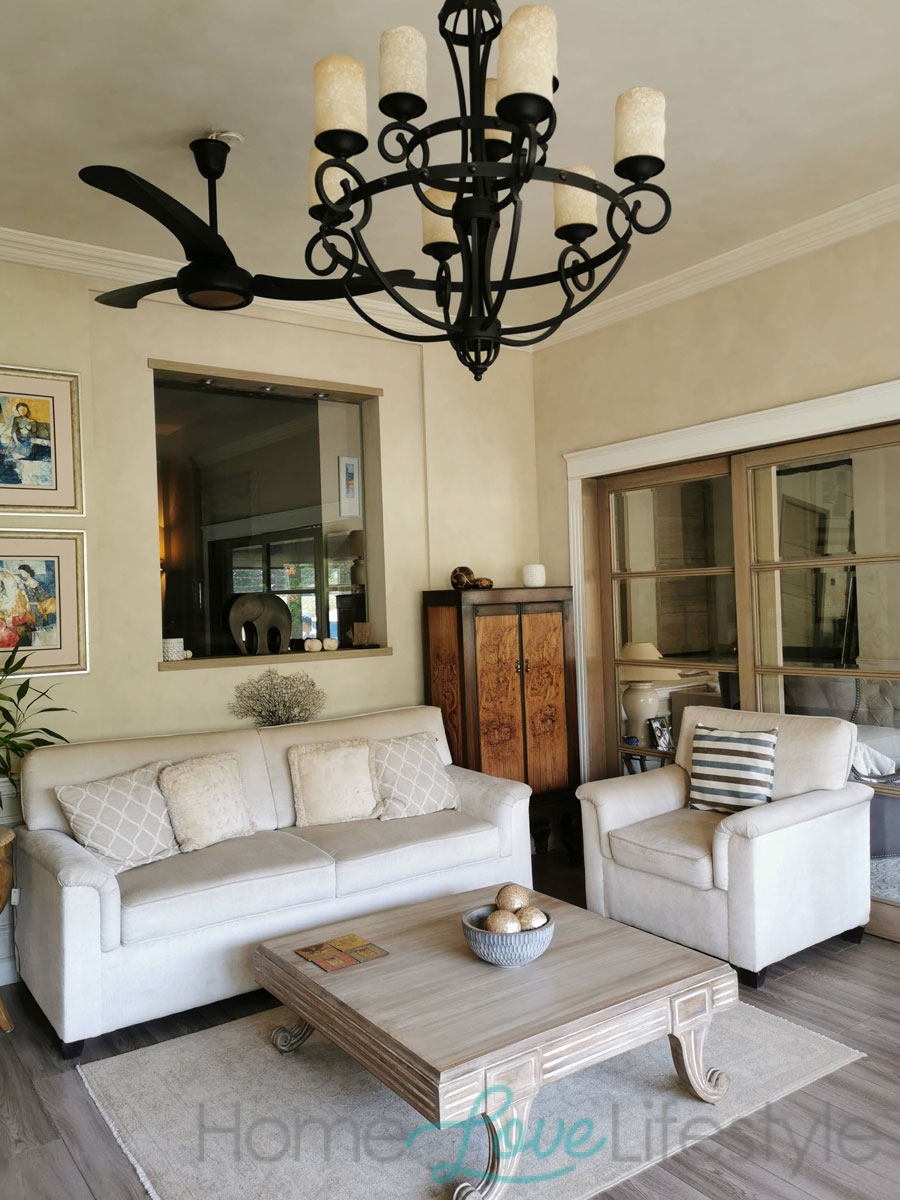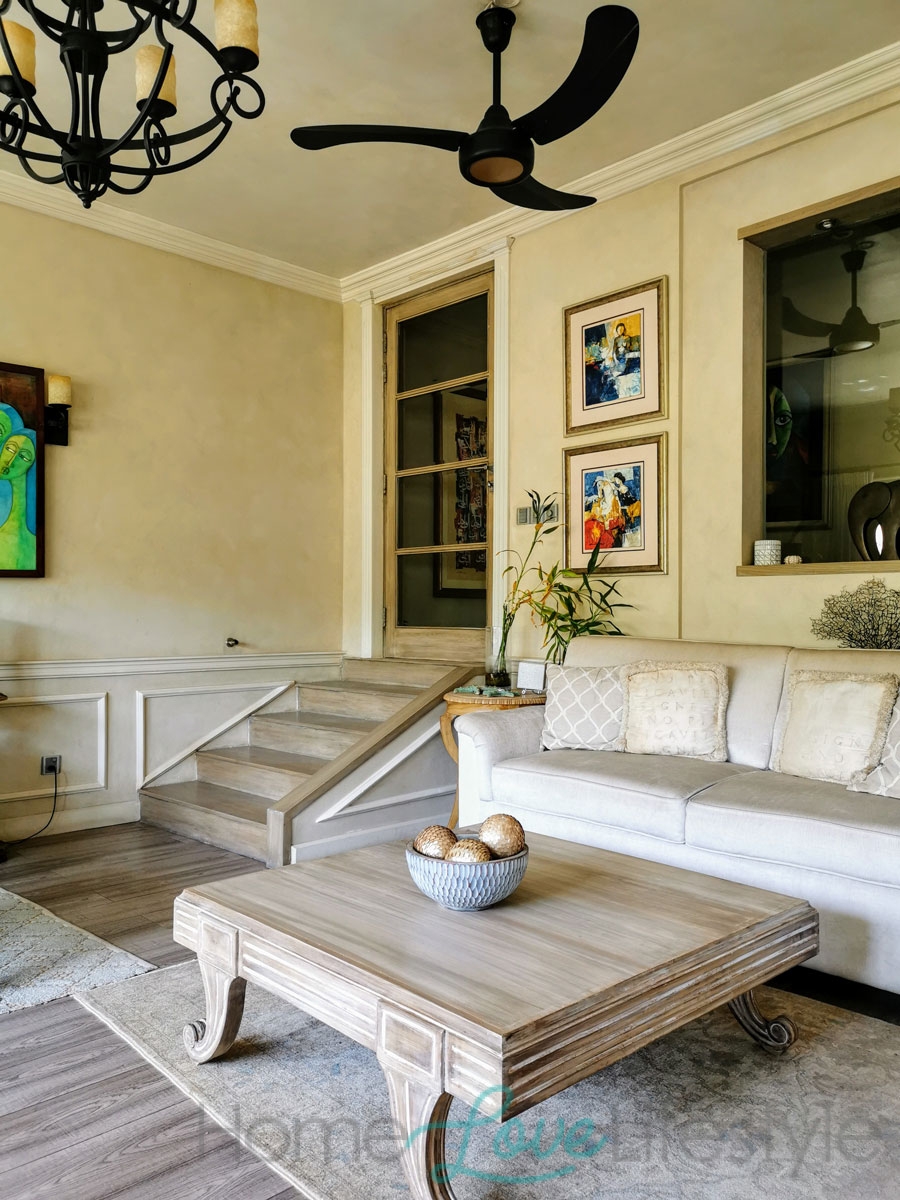 Custom Design
The highlight was the paint effect on the walls. This was a warm shade of off-white, painted in a distressed rubbed style to perfection, by artist Shahid. The emphasis was on shading from light to dark and vice versa.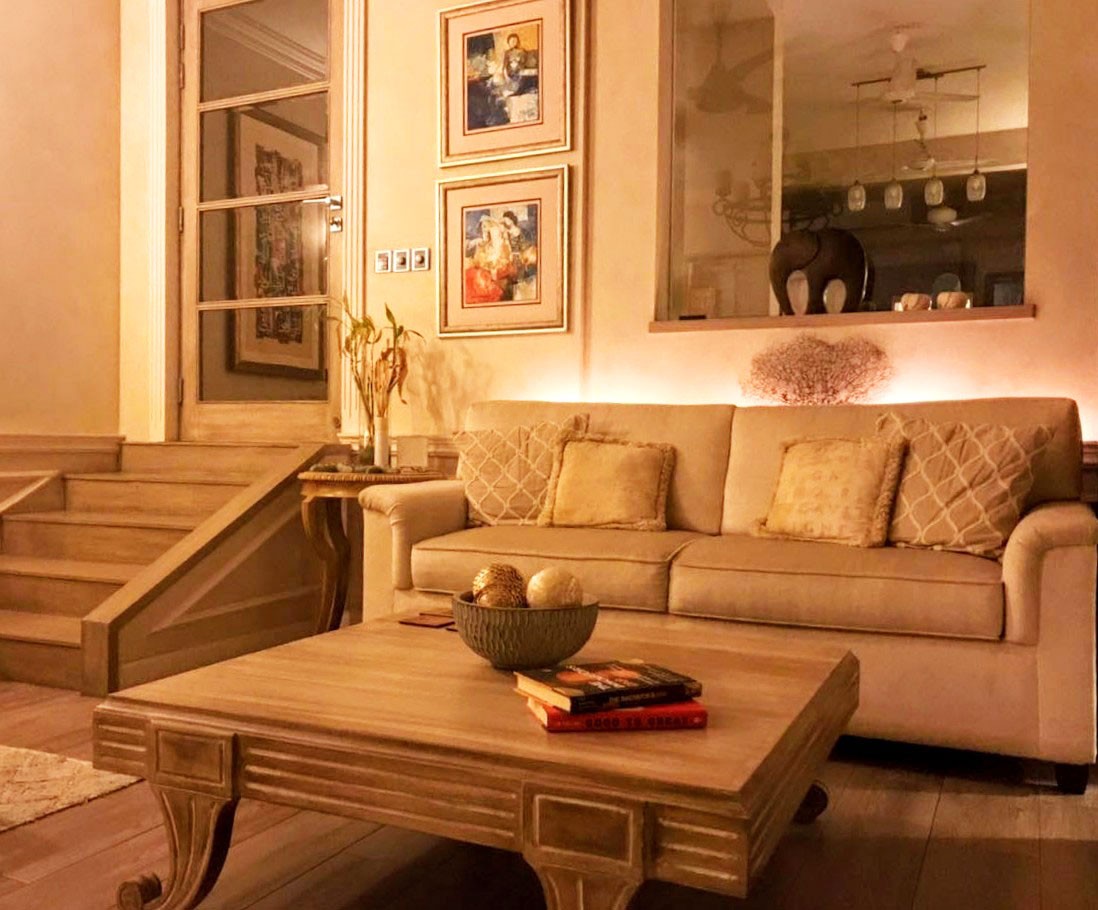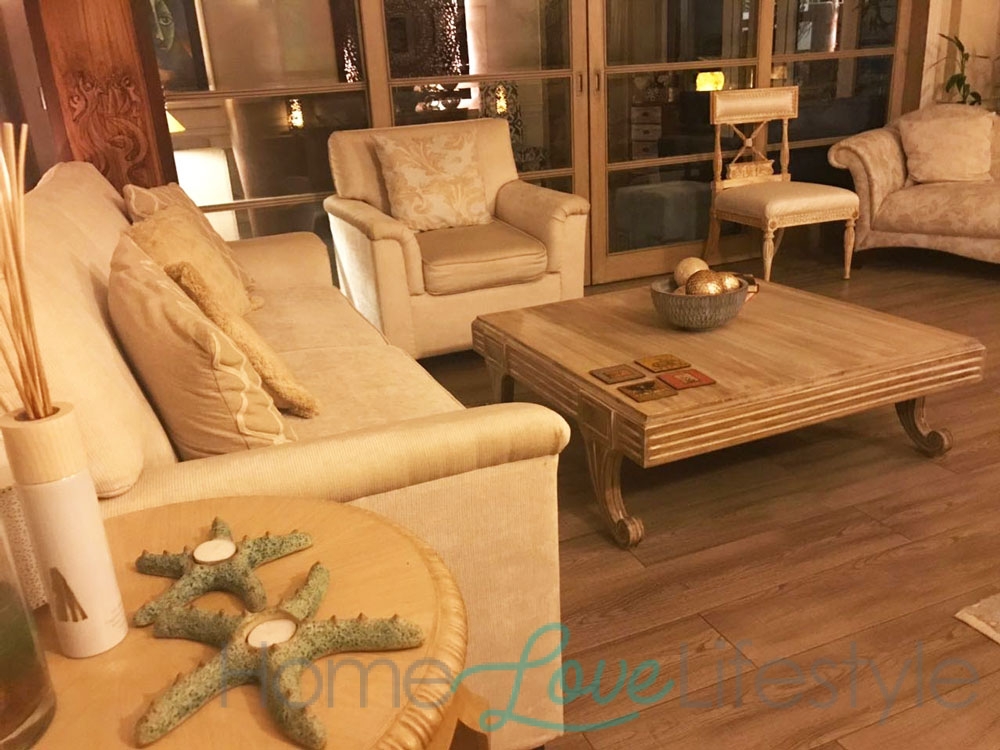 Architraves were added to the windows and doors. A gypsum crown moulding and gypsum chair rails were added to the scheme as well as new skirting.
The main living room furniture and upholstery was also kept to a neutral theme, splash of colour on the walls and cushions created a dramatic effect. The curtains are simply sheers in georgette, and roller blinds are added to keep the glare of the sun away as per requirement, but otherwise, the windows are free from any clutter of curtains, and the georgette sheers act as an effect, draped loosely on the porcelain floor.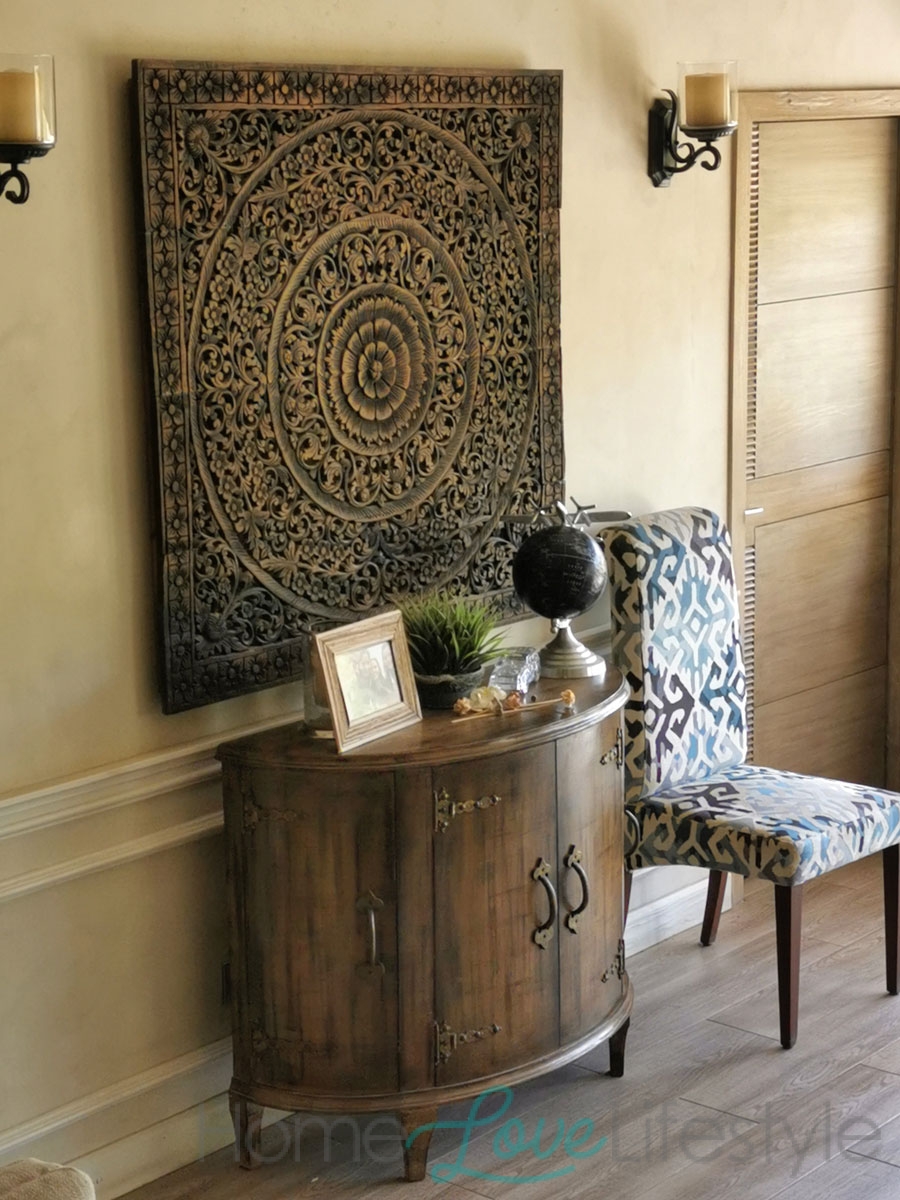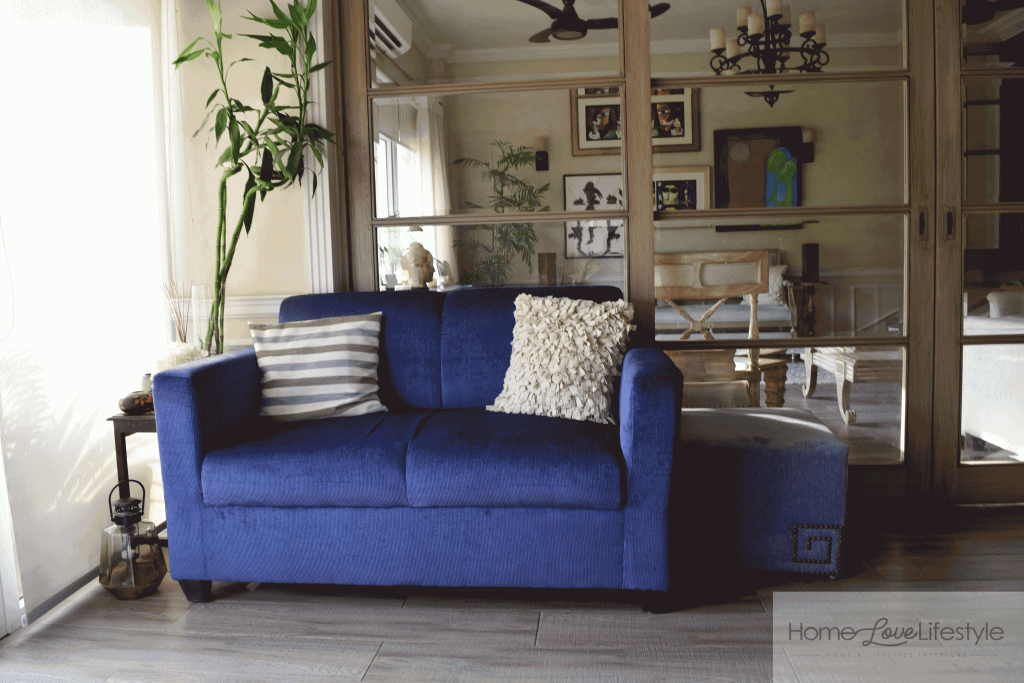 The overall scheme remained the same throughout the apartment, only the upholstery fabric added colour to the lounge and dining area. A large sofa replaces a few chairs at the dining table, so there is a beautiful combo of fully upholstered chairs and sofa.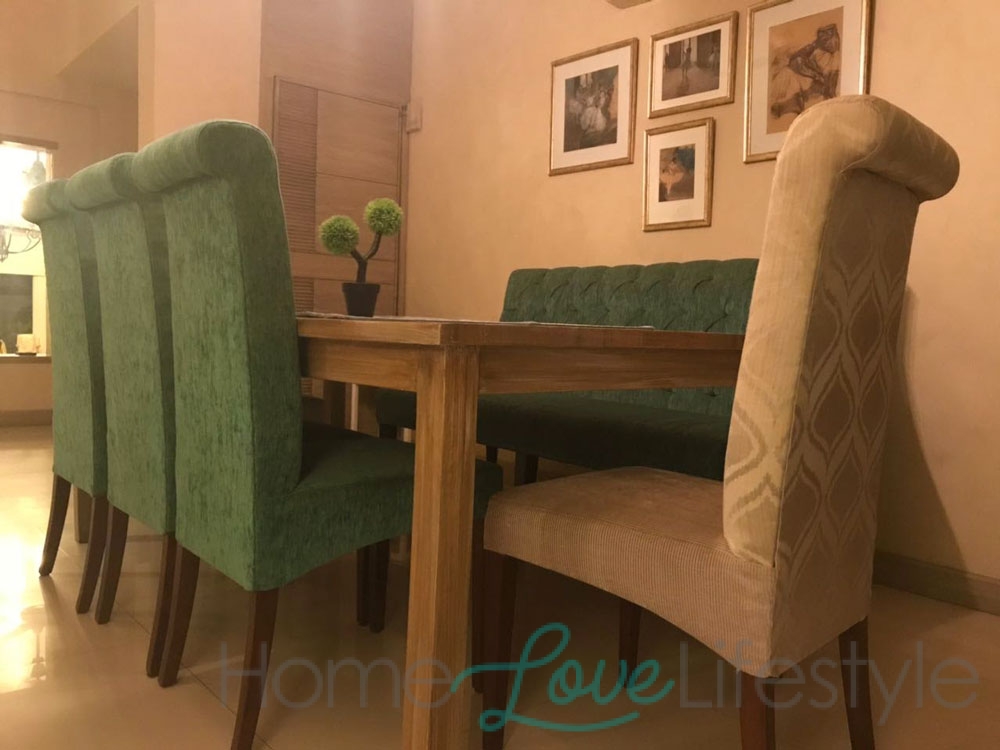 New electrical fixtures, also compliment the neutral scheme. The wrought iron chandeliers and old antique style ceiling fans brought its own element of design.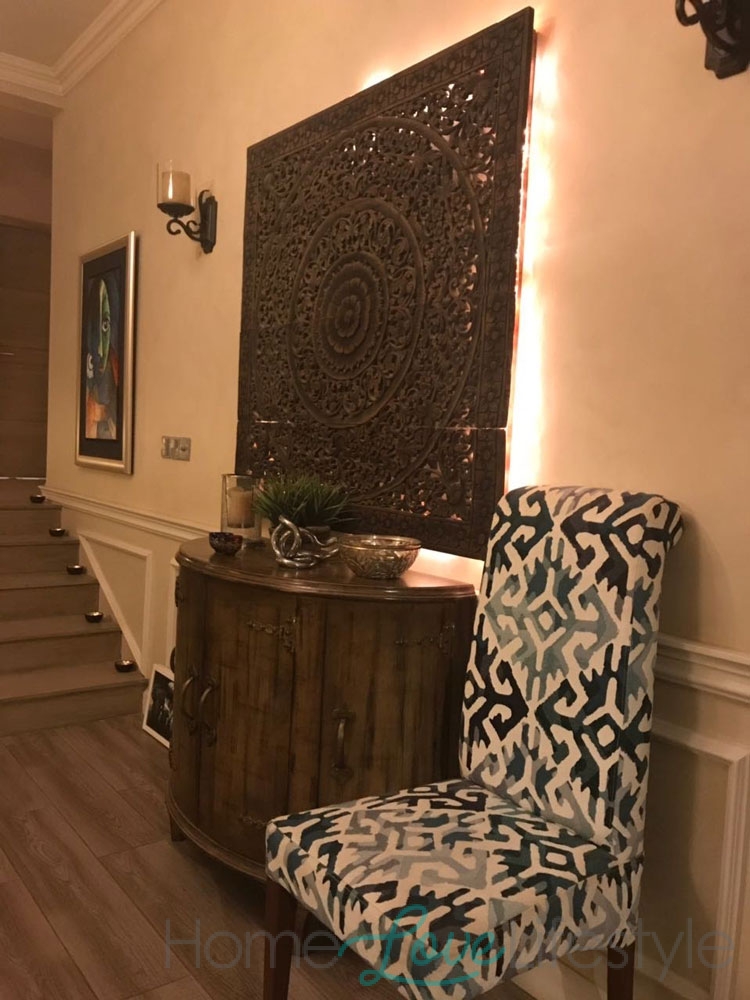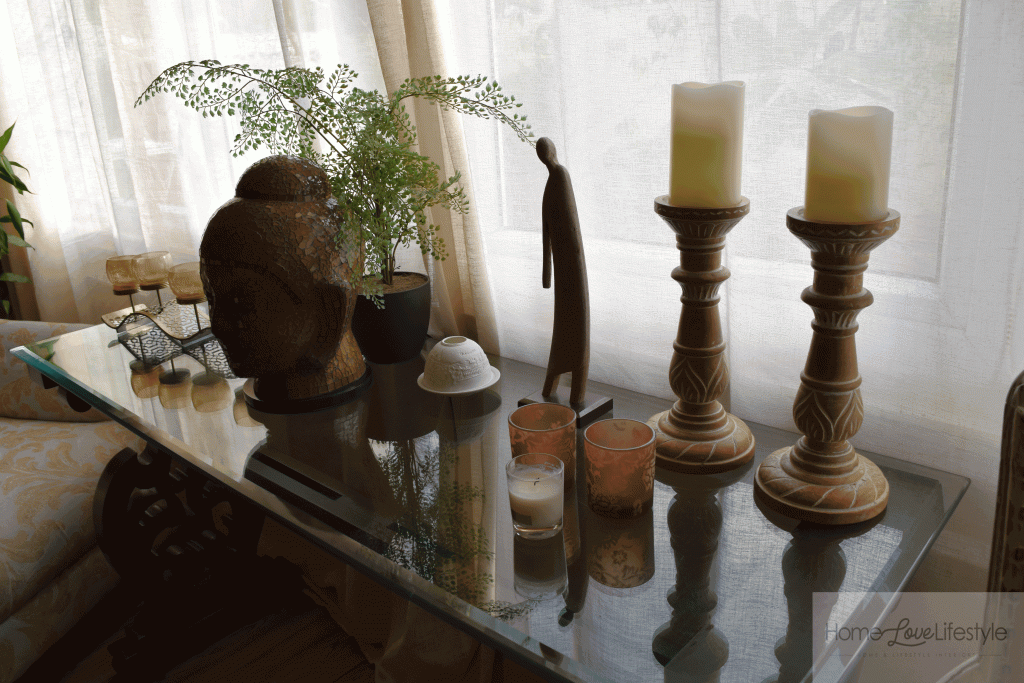 The overall effect is calm, peaceful, classy, warm and welcoming, just like the owners and their lovely children. It was a pleasure to work with them say Naeema and Najia Kapadia!
( Paintings by New Louvre Art Gallery, Karachi)