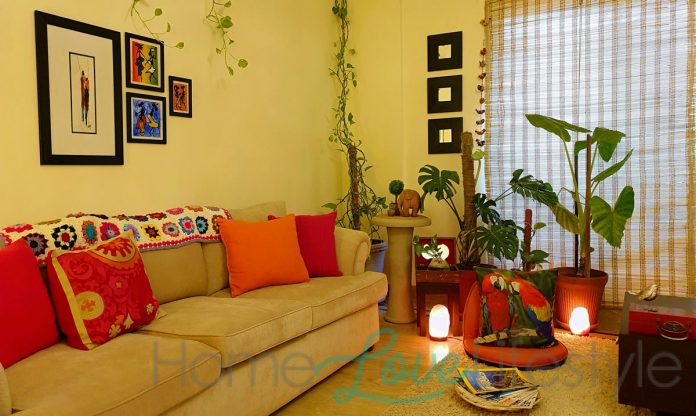 We love connecting with our readers and are always impressed with their creativity and passion for art and design.
Saadia Rahman wears many hats. She is an HR consultant, a professor at NUST, and also runs a plant and styling blog called @patchyellow. She is also working on a start-up business. 
Saadia invited us to feature her creative and colorful apartment which she shares with her husband and daughter. Vibrant and warm, her home is full of cozy spaces and fascinating nooks which invite one to curl up with a book and a mug of tea. Everything has a story and reflects the home owner's experiences and interests.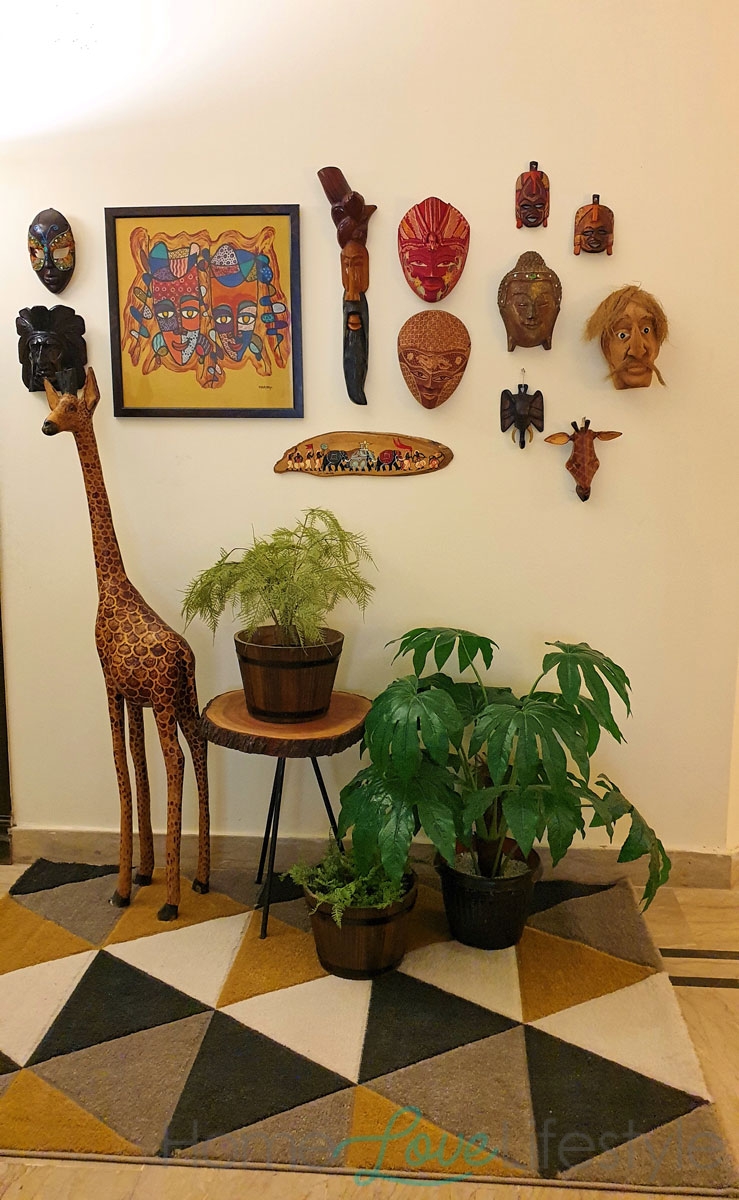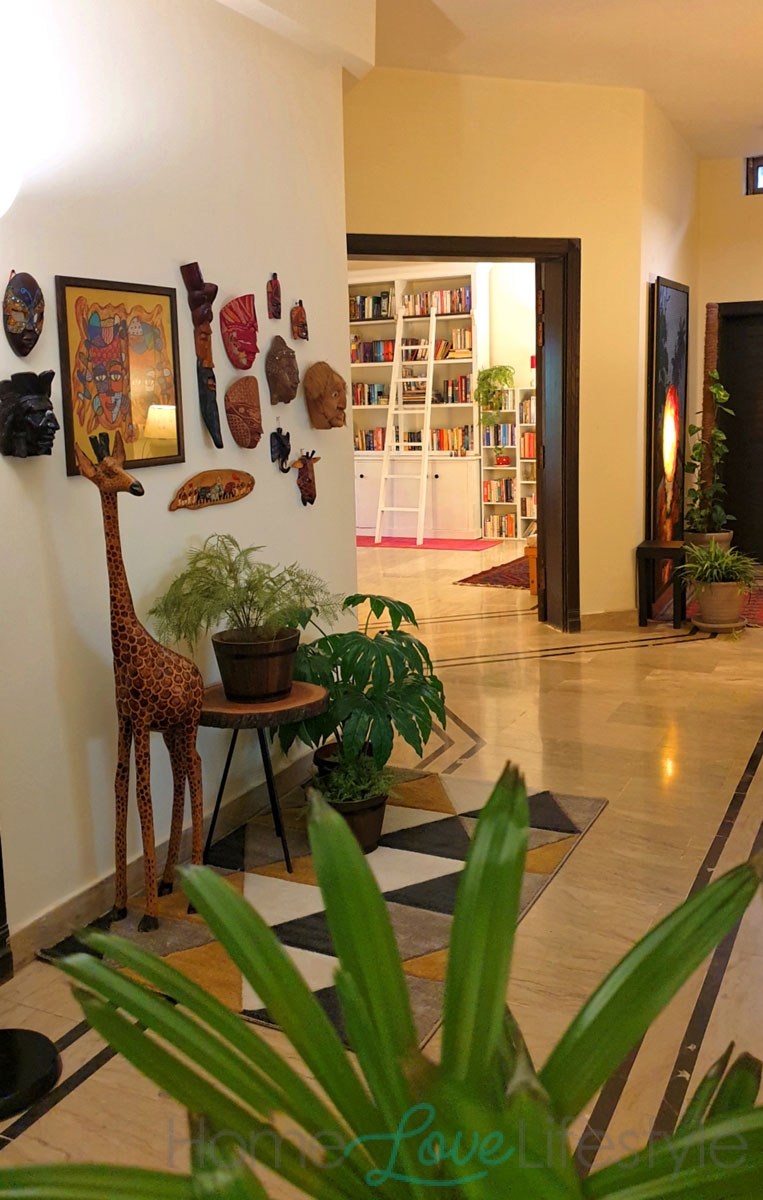 You have an MBA from LUMS but you also have a definite eye for design. How do you manage to do so many things?
I have been working in various multinational organizations all my life. But very recently, I quit my job to assume a flexible work schedule, allowing me to follow my passions in life. This newly adopted lifestyle is inspired by the Japanese concept of Ikigai.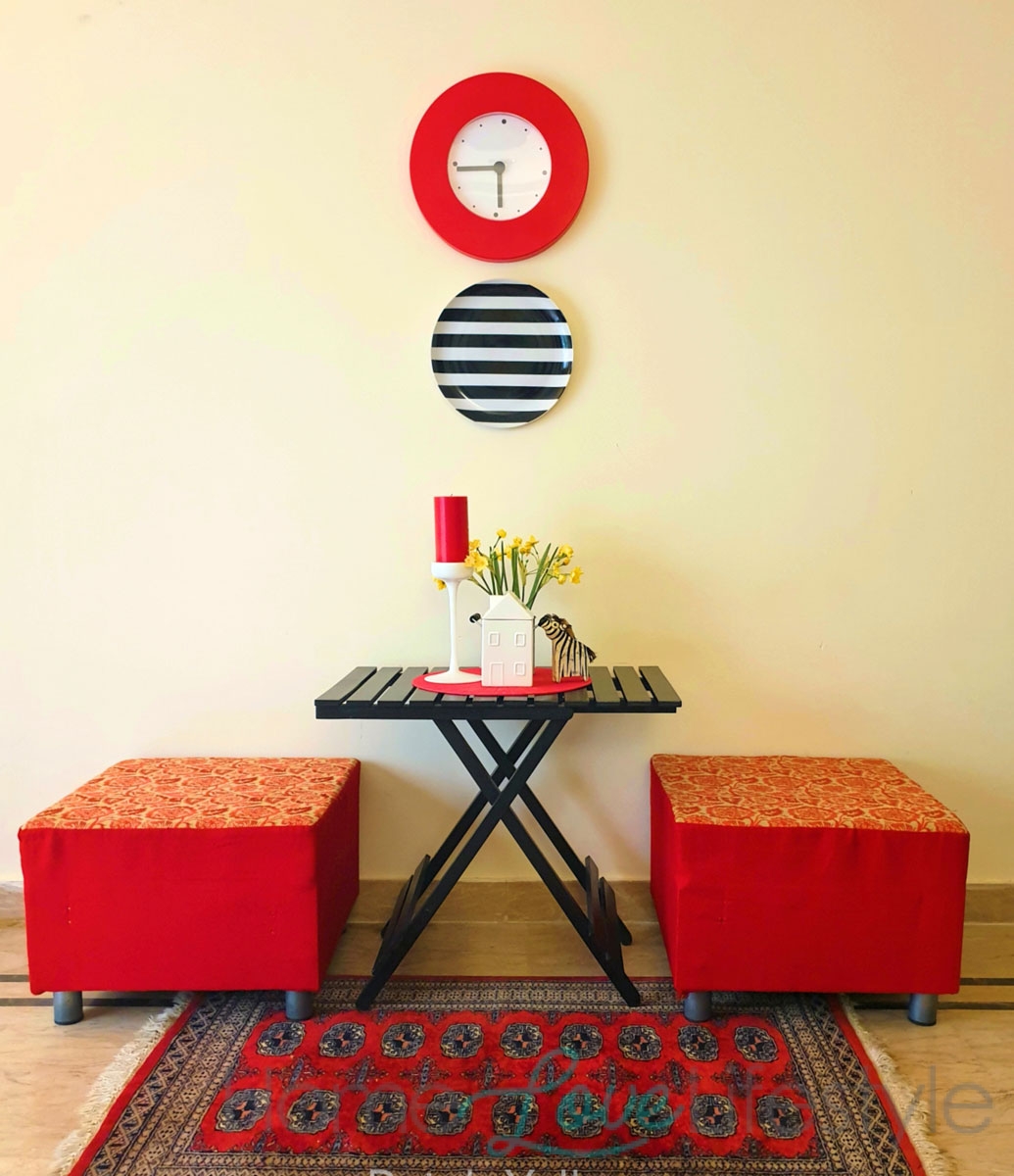 Life is all about choices. I divide my workday into time blocks to ensure that nothing on my agenda gets compromised.
I love to curate art and crafts from around the world and to use these in my interior styling. This creative streak gives me a new life and passion each day.
How would you describe your design philosophy?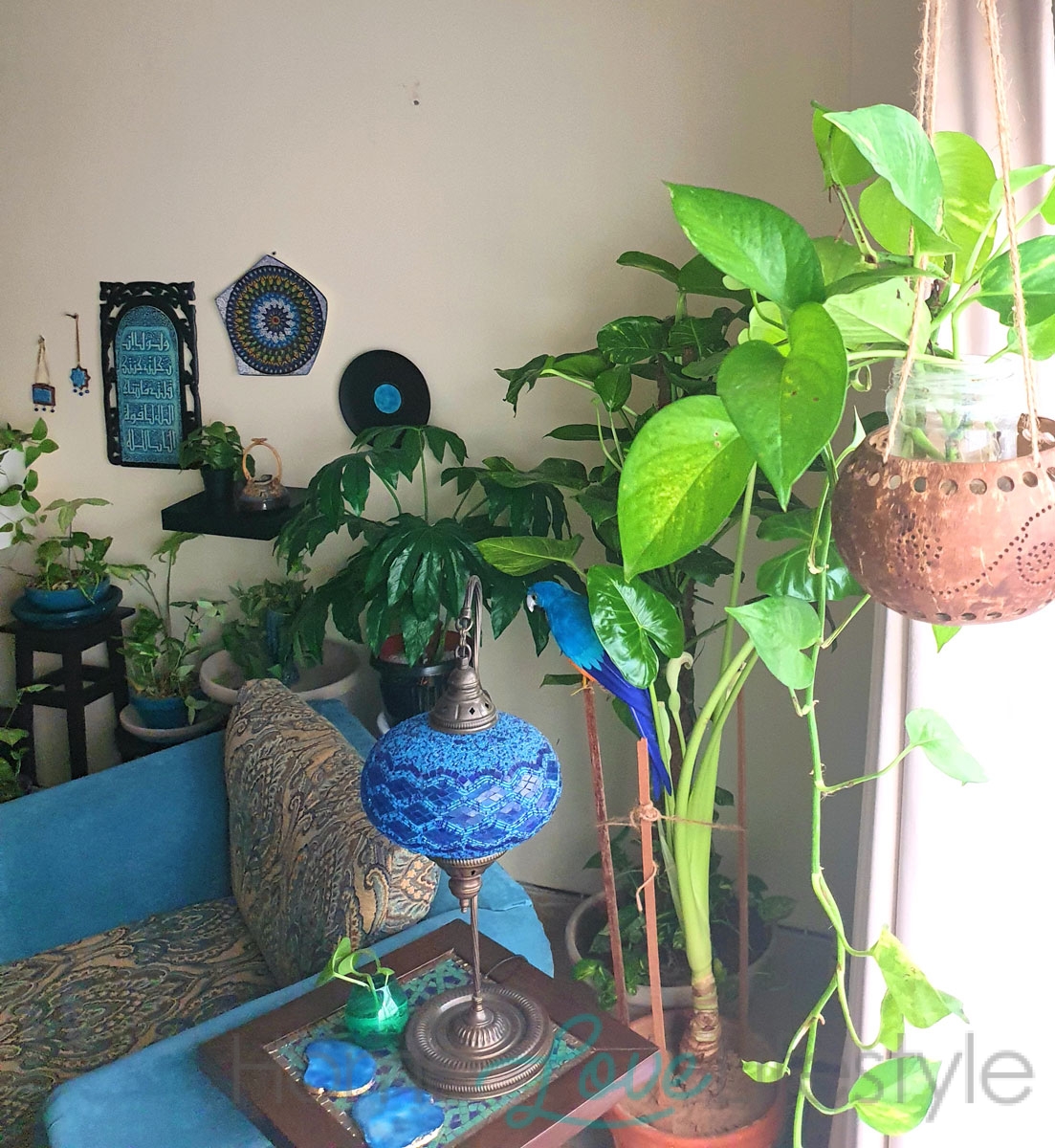 Being a non-conformist is how I define myself. I love people with a big vision in life, striving to achieve excellence, and being passionate about any random thing. Freedom from conformity is the underlying principle of my interior design philosophy too.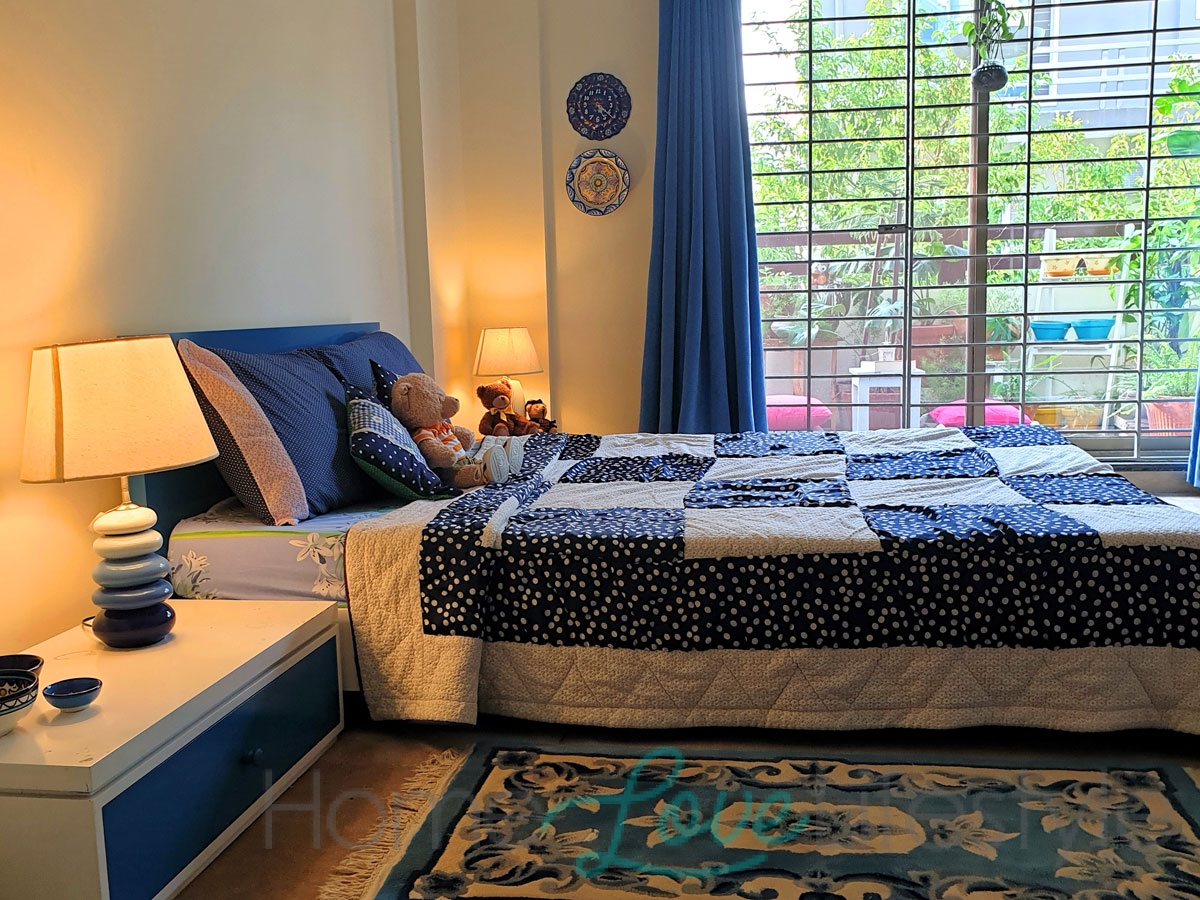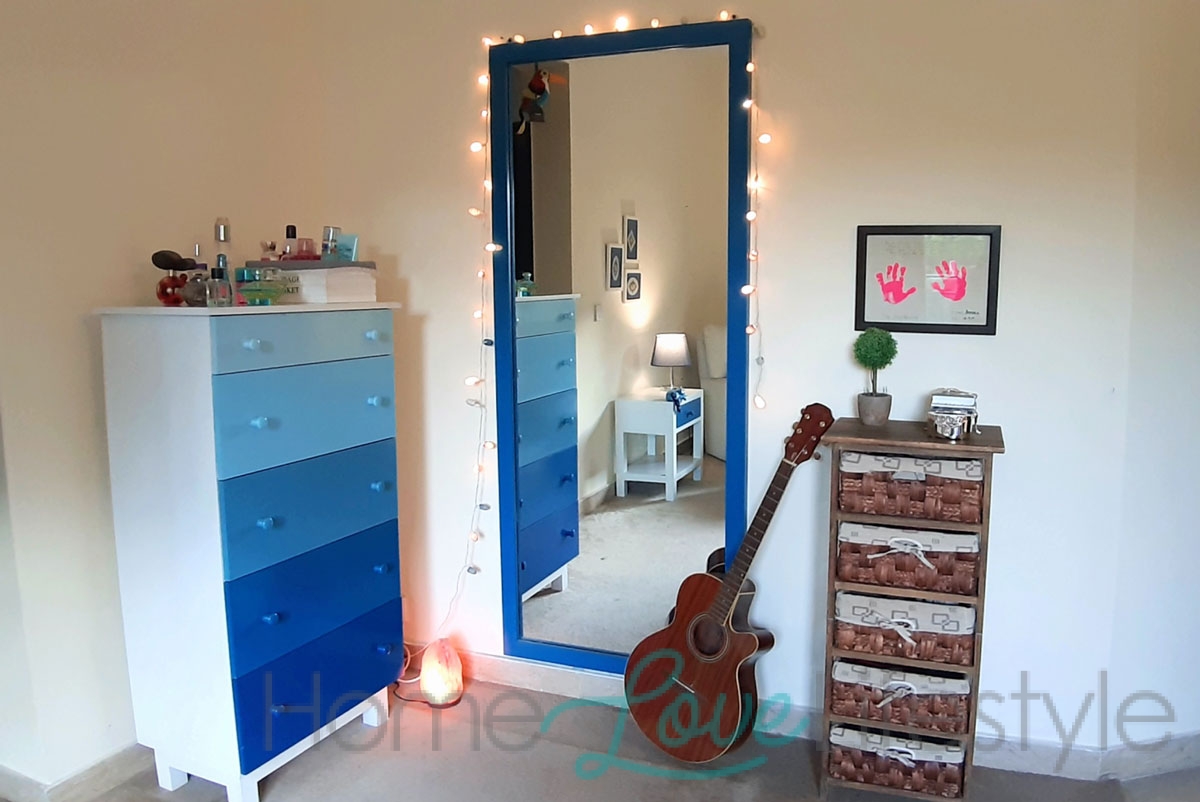 You obviously like colour. Tell us more about your design inspiration.
Other than interior styling, travel is my biggest passion.  I love to wander around in  natural settings. I also spend hours in museums, experience the sounds and sights of  small-town dwellings, getting a flavour of local culture. And I do all of this mostly while backpacking.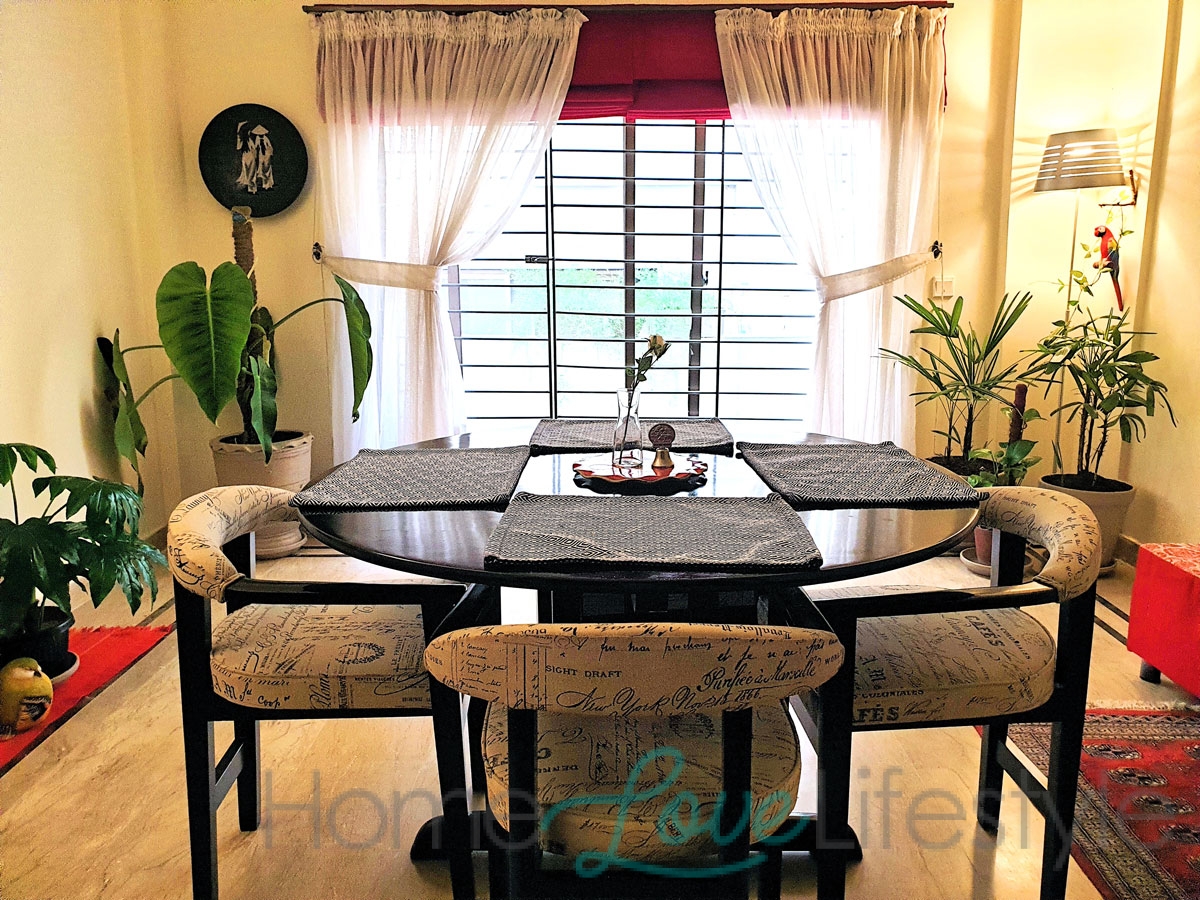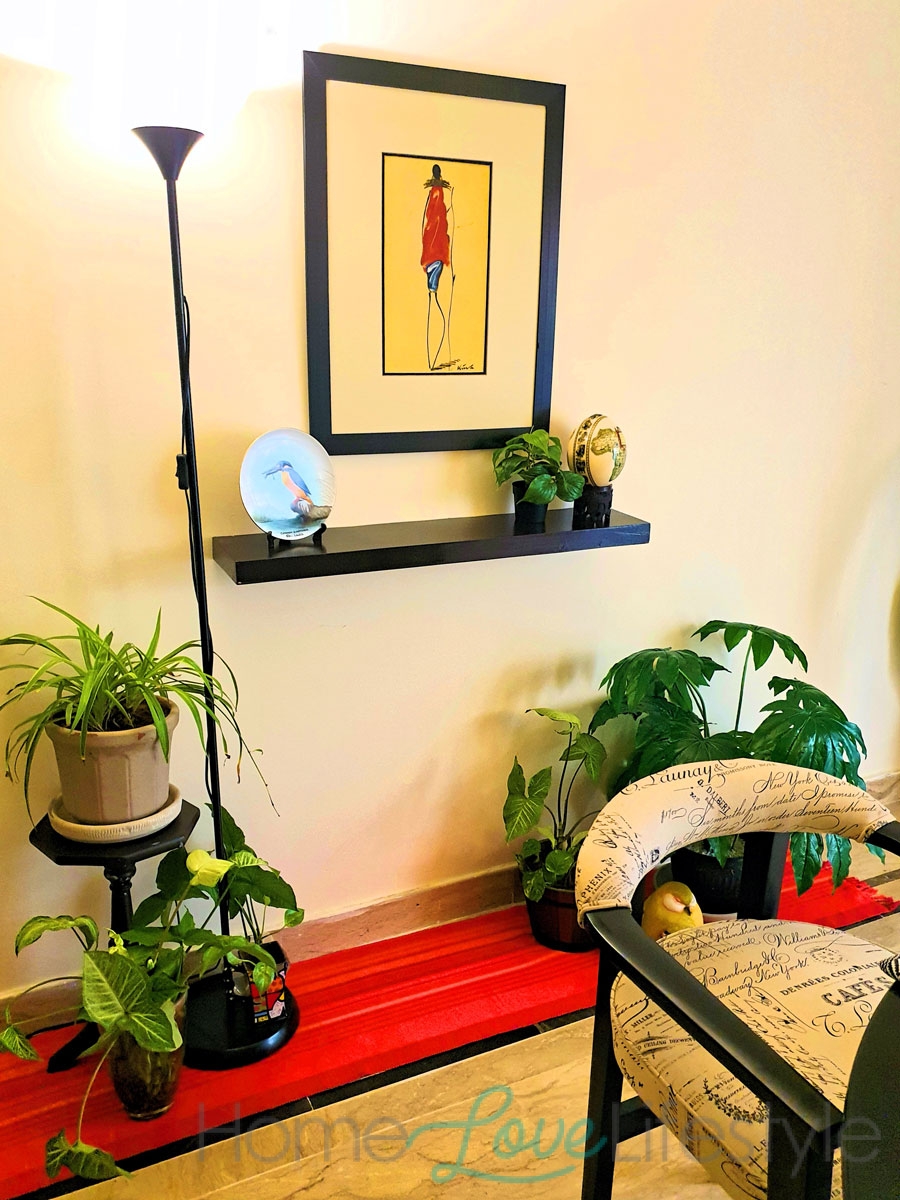 Each corner and vignette in our home has a travel inspiration behind it.On return from a visit to the Andaman Sea, I got small wooden tiles painted in the colours inspired from the beautiful natural colour palette of this place.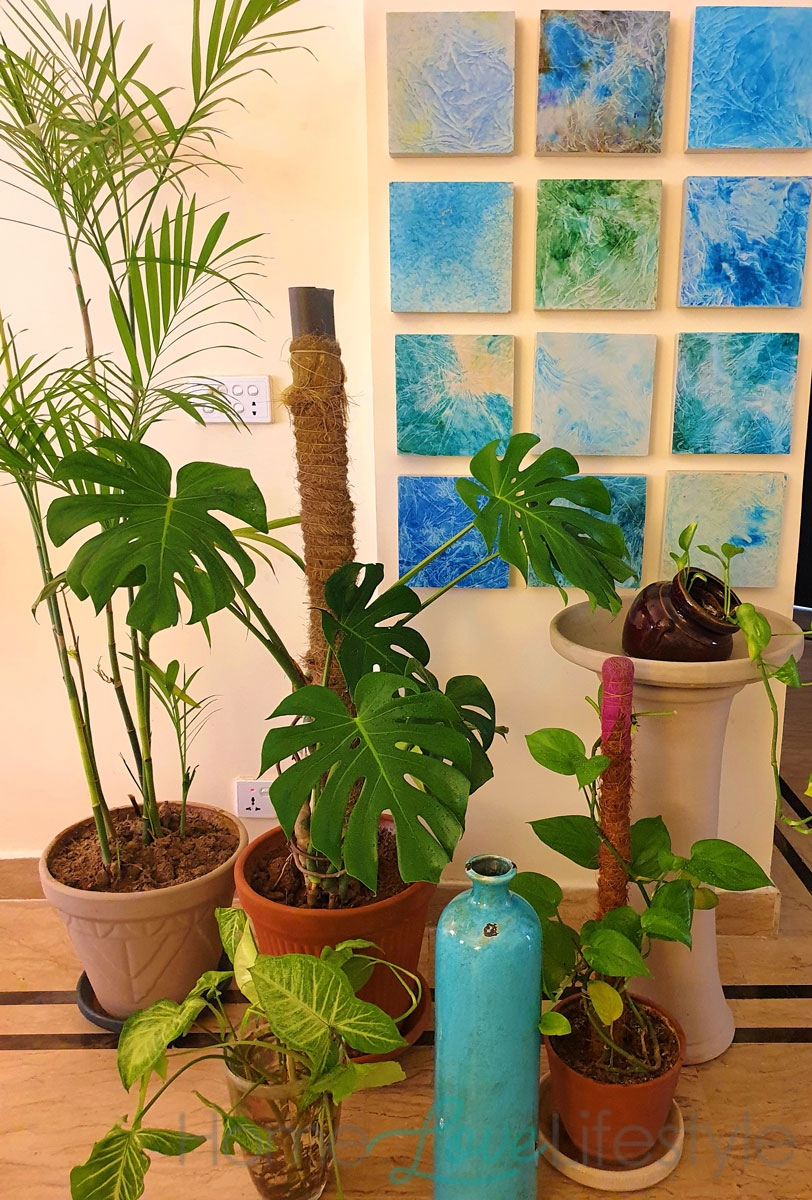 Another corner I would like to mention is in our dining room where we have displayed a painting that we purchased from Maasai Mara, Kenya. I love this painting of a Maasai tribesman and we tried to create a composition around it that would resonate with the painting – sort of a Maasai-like habitat as a setting for the painting.
You have a particular love of crafts.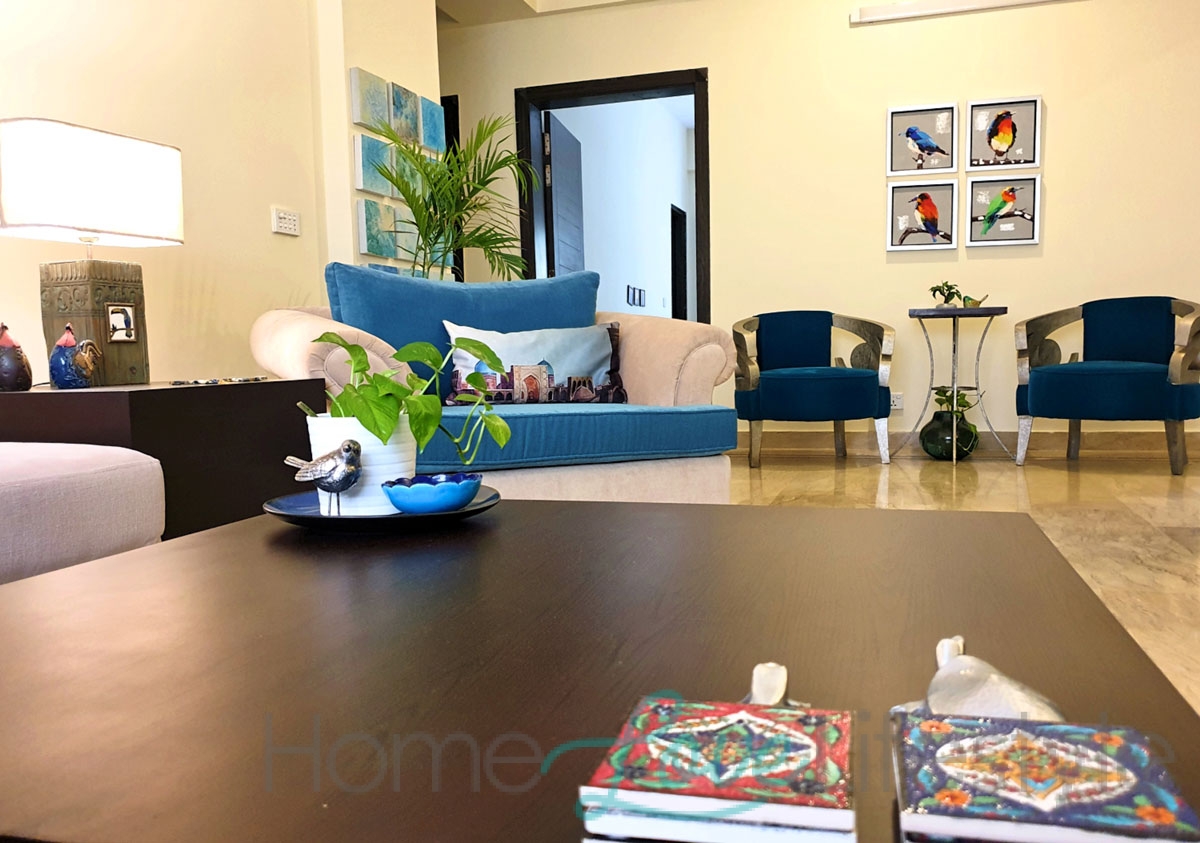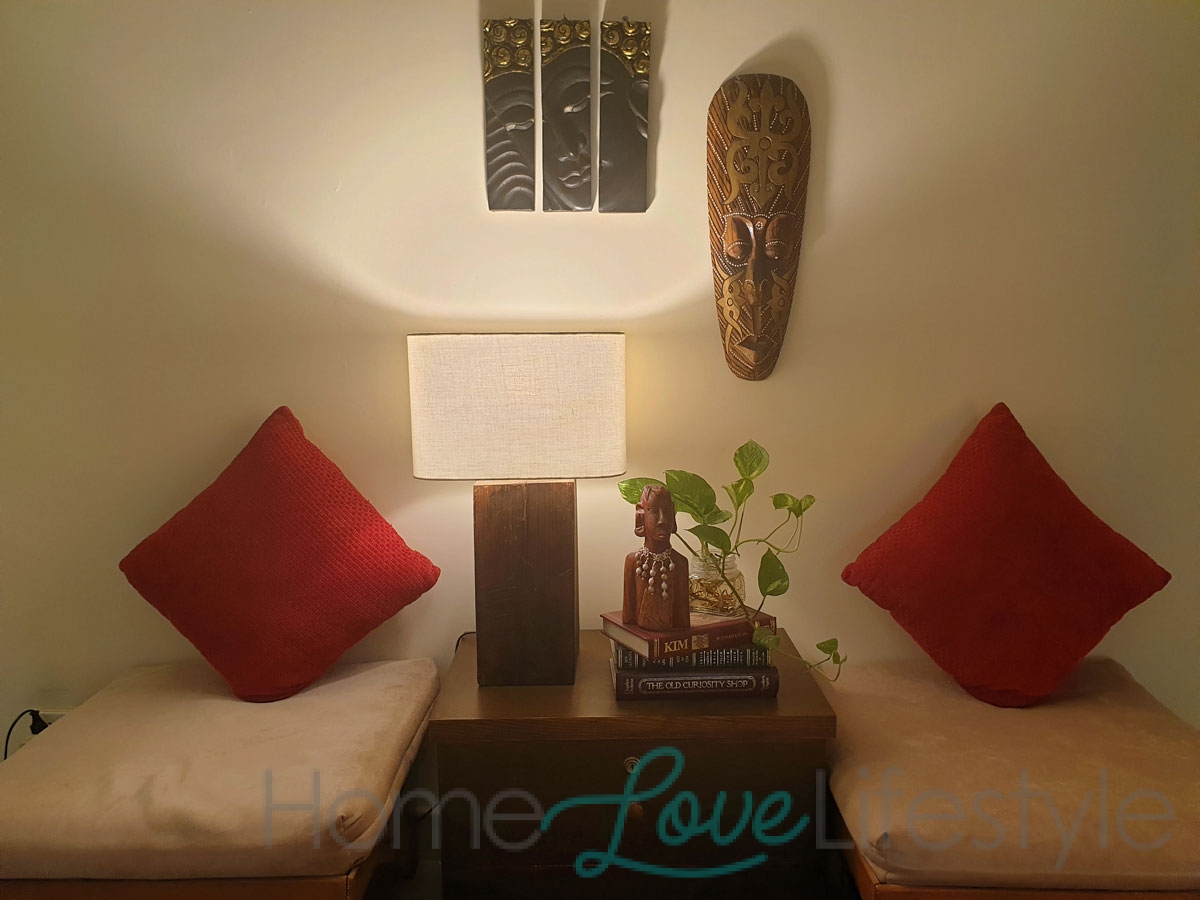 Oh yes! It's pure love, observing the unique craftsmanship in each country that we visit. The local craftsmen put such immense love into each creation. There have been a number of times when I have hand-carried these artifacts in my backpack. When I see these artifacts in my home,  it takes me back to these exotic lands every day.
There are lots of cozy corners in the home. Which is your favorite space and why?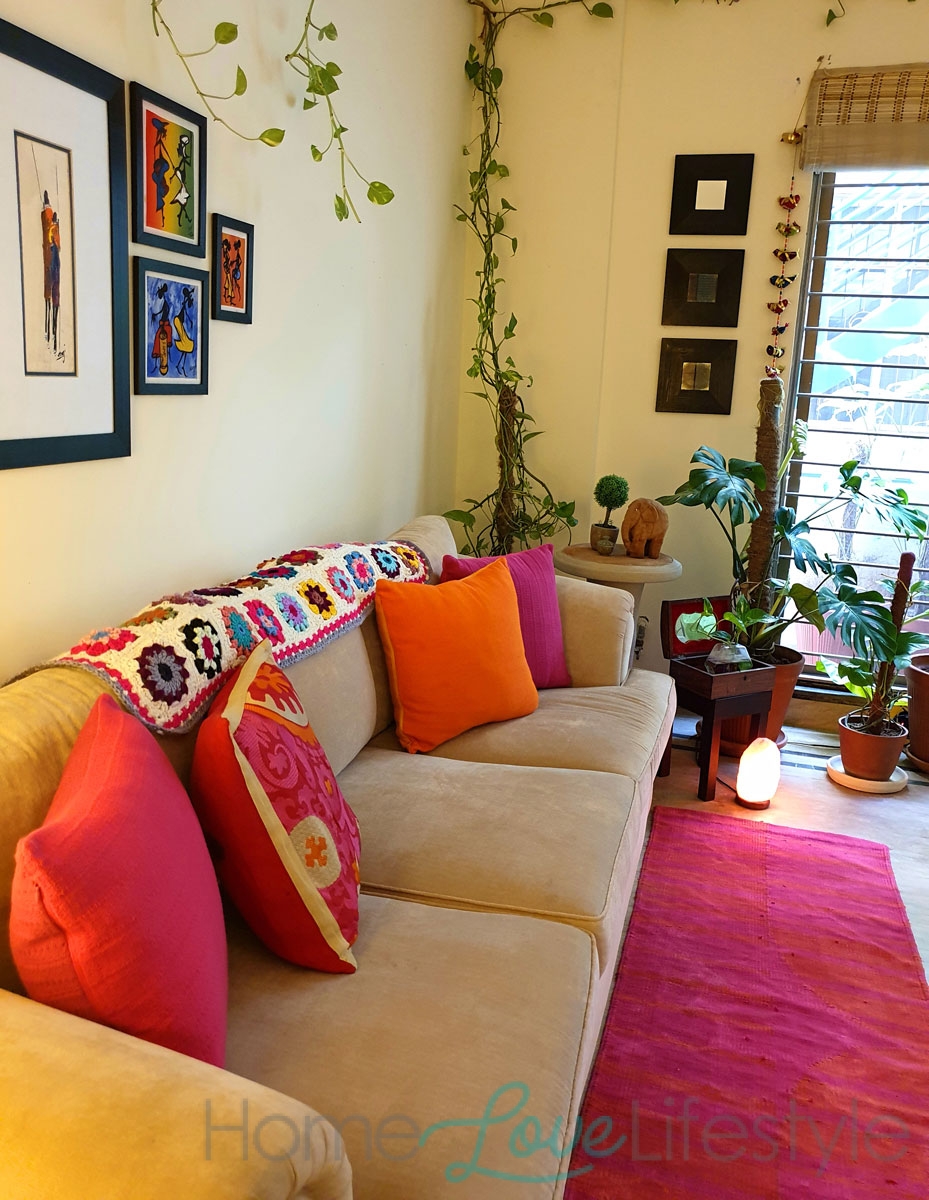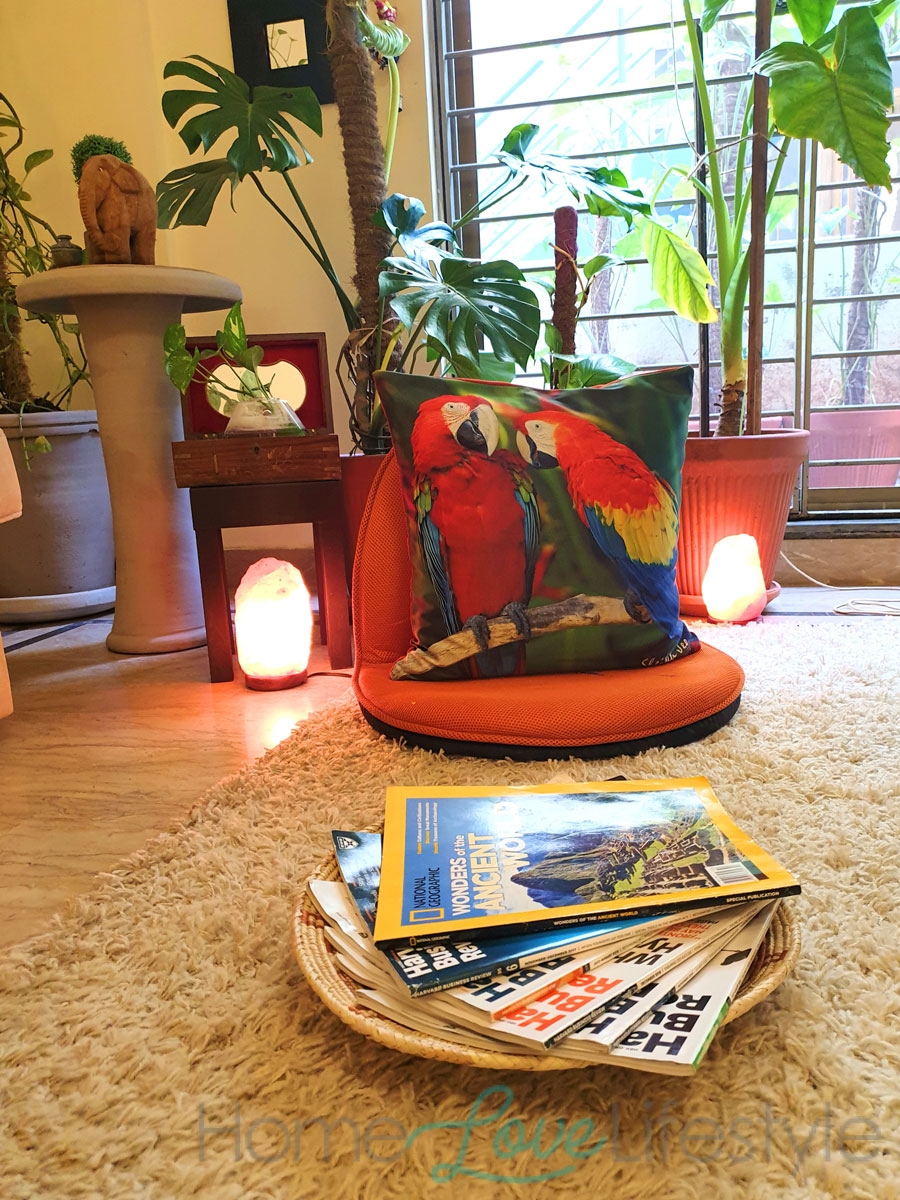 My husband and I love to entertain  guests in our living room, so we never felt the need for a separate drawing room. Instead, we have set up a room which we call "Our Den". It's a multipurpose room done in a  bohemian theme. This is actually our library, home office and our yoga space. All three of us love books and have very lovingly stacked our books collected over the years in our giant bookshelf.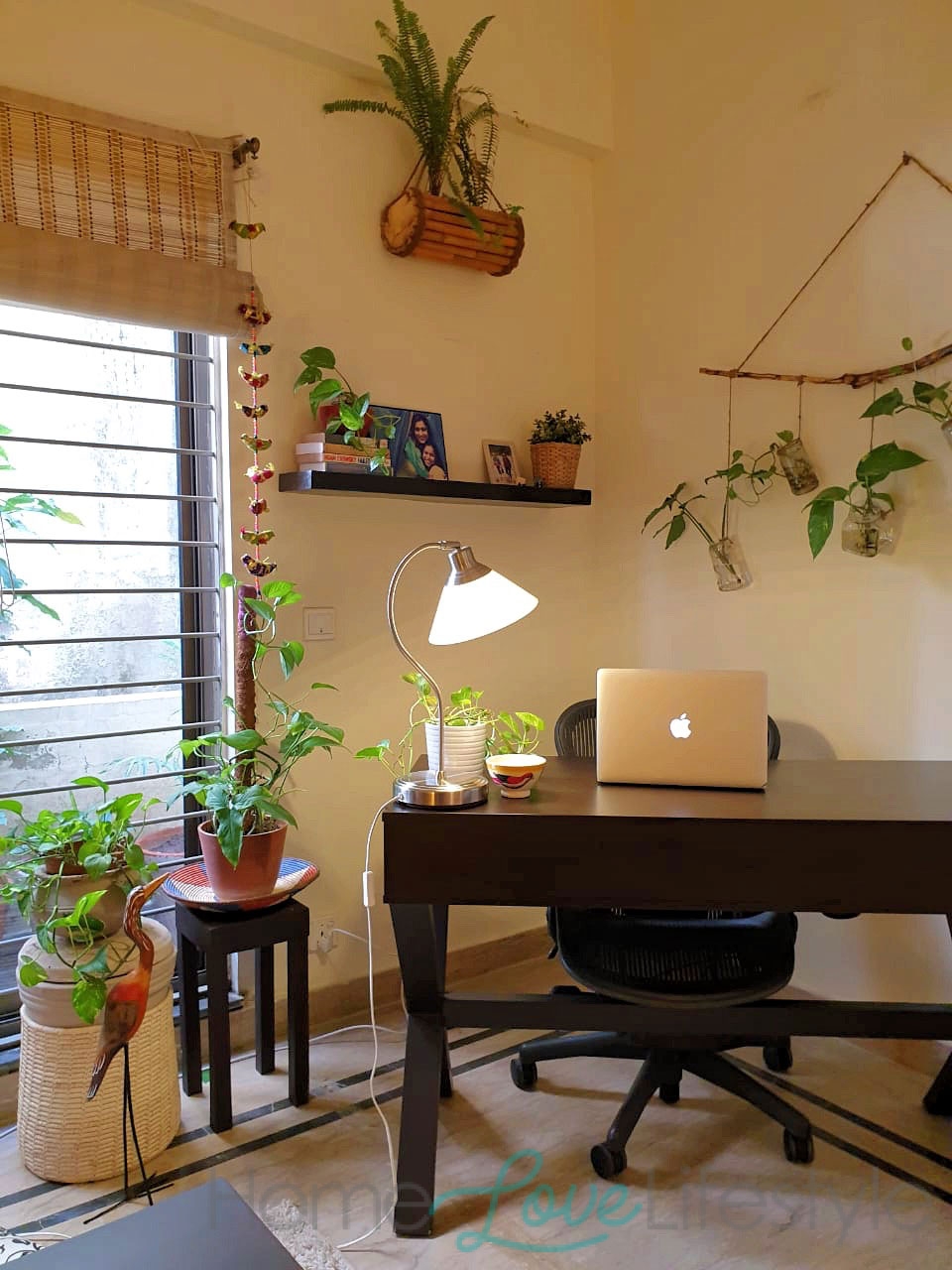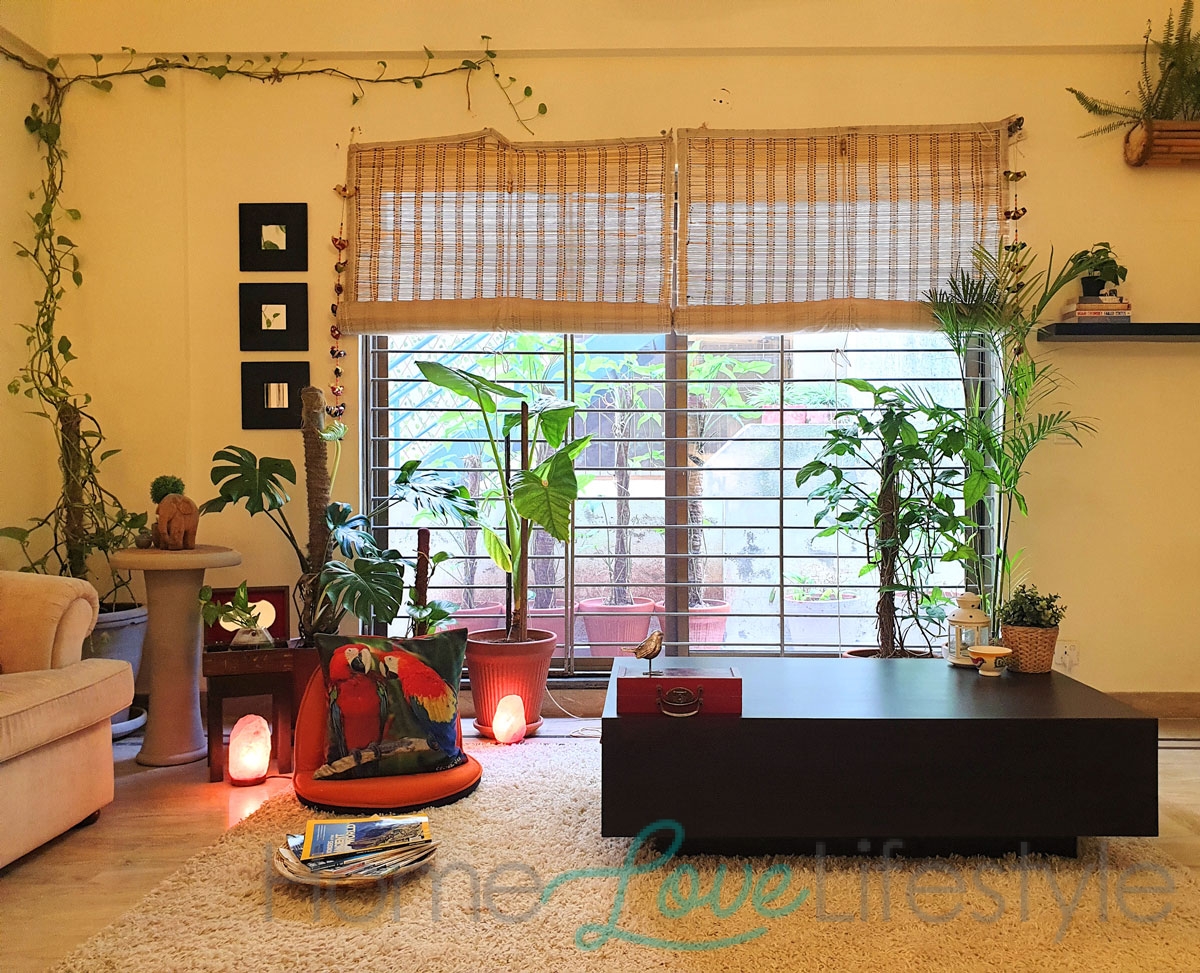 I spend most of my time in this room and have created various workstation arrangements here; right from a writing desk, to a sit-down arrangement by placing floor cushions along with a low-lying table. I also made a point to have a large comfy sofa in this room for pleasure reading. I tried to create a very organic, wholesome, and timeless feel.
You have some lovely plants. Tell us about them.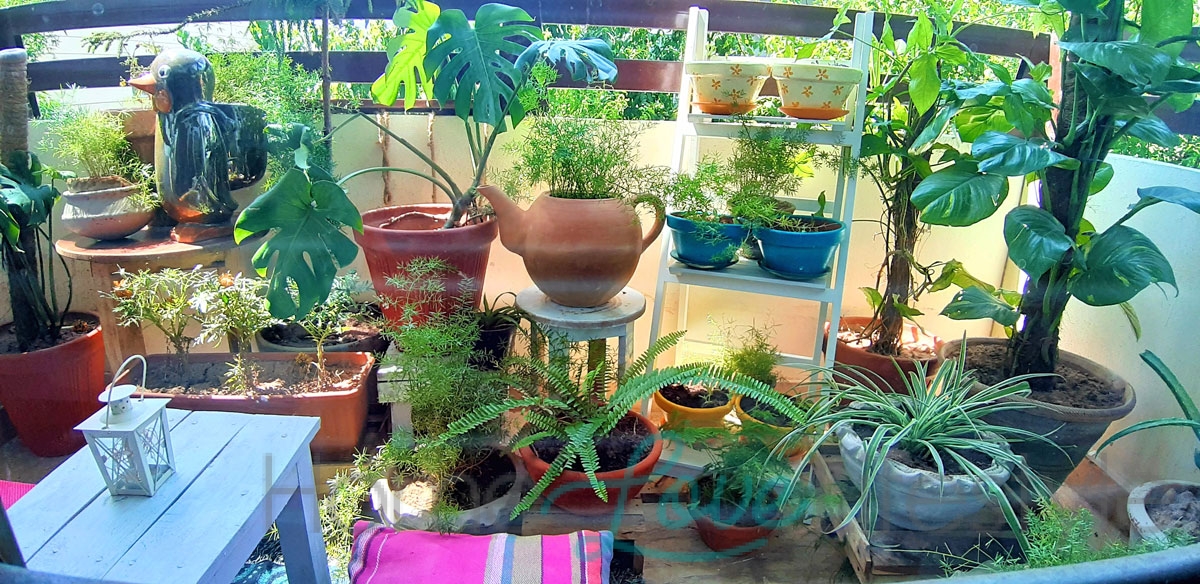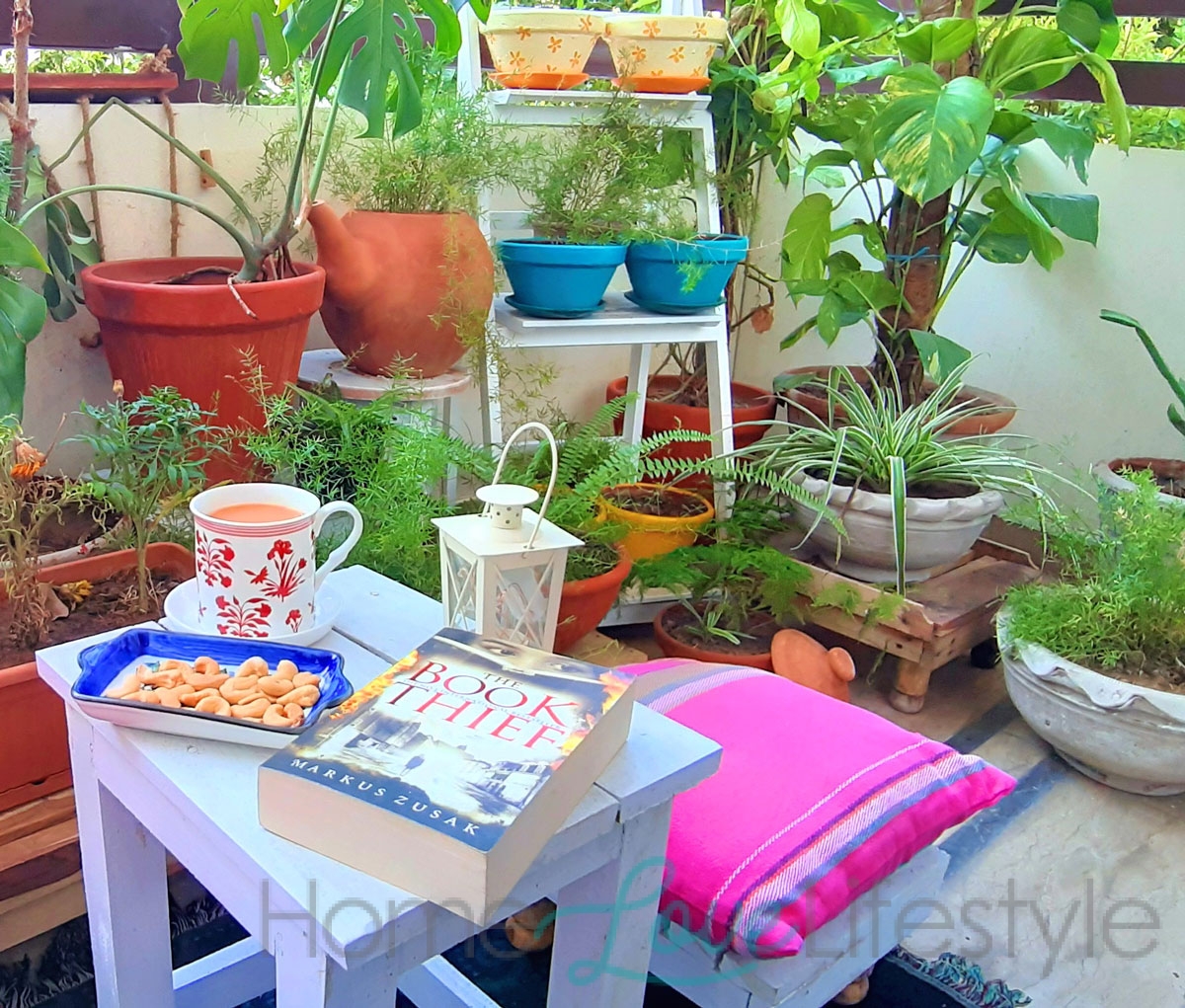 Modern times and urban settings have us living in concrete boxes, which I find quite sad. Wouldn't it be fun to live in close proximity to nature? So I try to make believe by bringing in tons of plants indoors to achieve the best of the two worlds. I call it "Bringing the outdoors in." Plants add so much well-being.
Is there any special or favourite object in the home? Any story attached?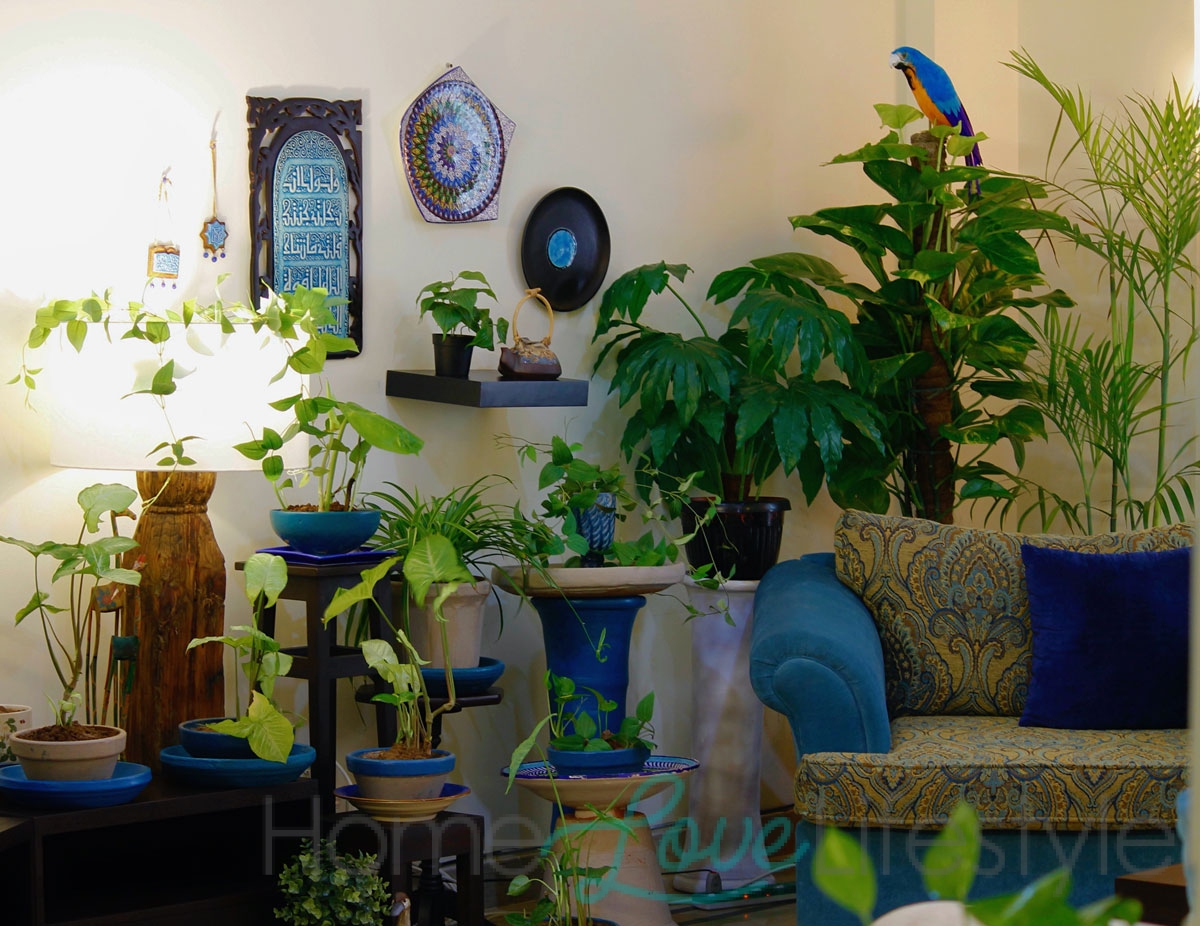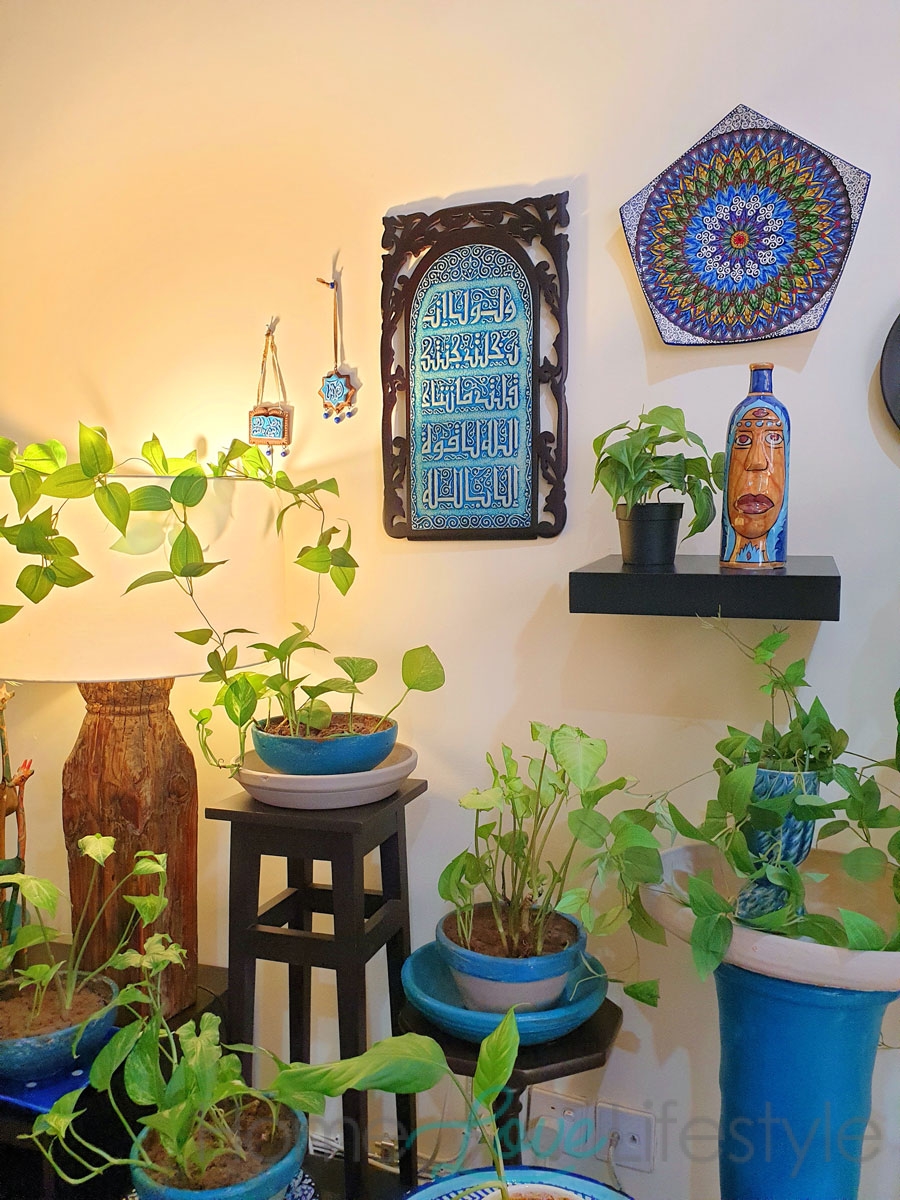 I love the lamp made from a wooden pillar which comes from an almost 800 year-old mosque in Swat. I have draped the large white shade with foliage, giving this whole piece the look of a tree. To complete this vignette, I added a pair of wooden giraffes which we got from Durban, South Africa along with some more foliage to create a mini jungle-like look.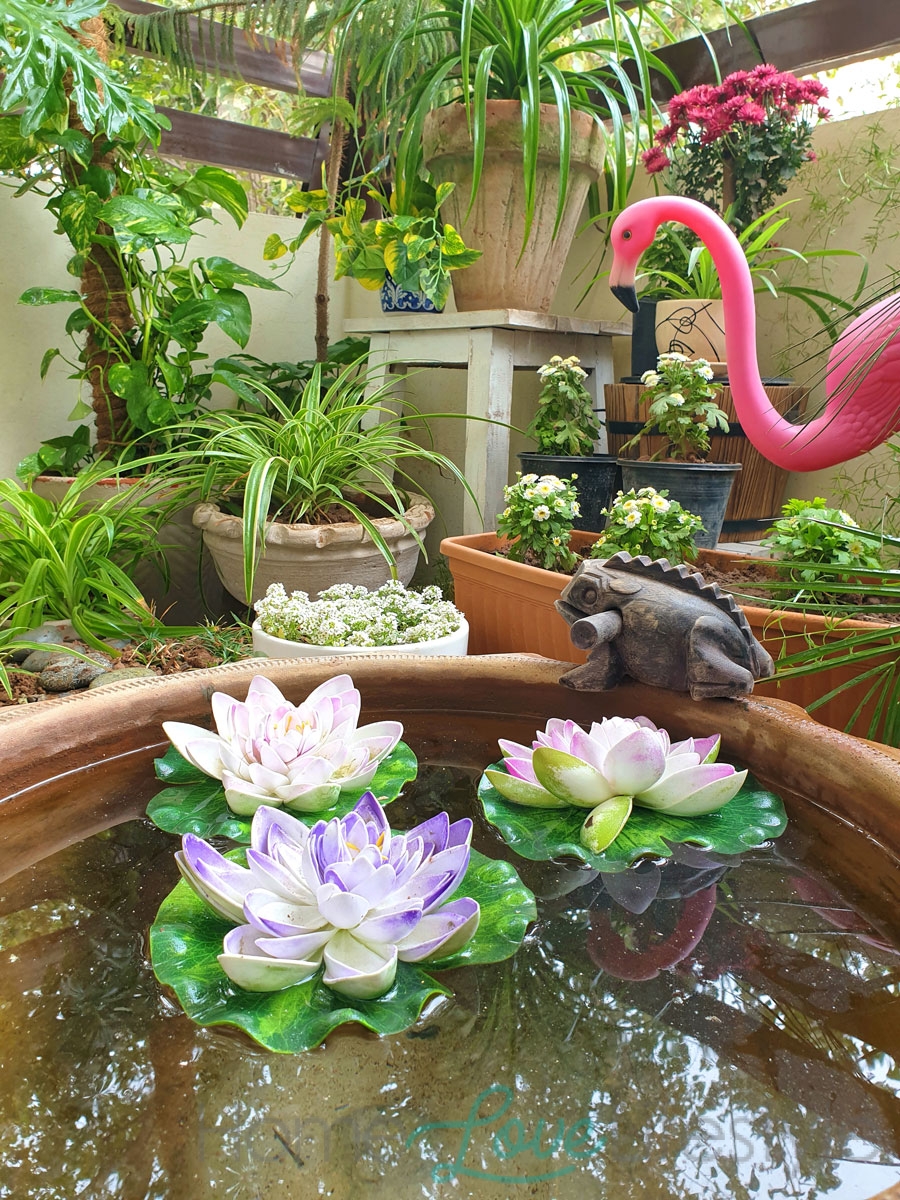 What is more important to you? Style or comfort?
The way I have decorated the house speaks of functionality. I have used simple forms, earthy materials and it's all very personalized.
Photos courtesy of the homeowner