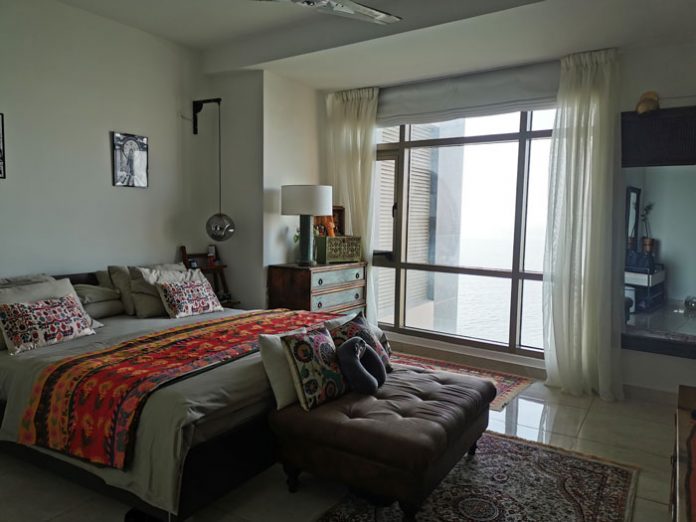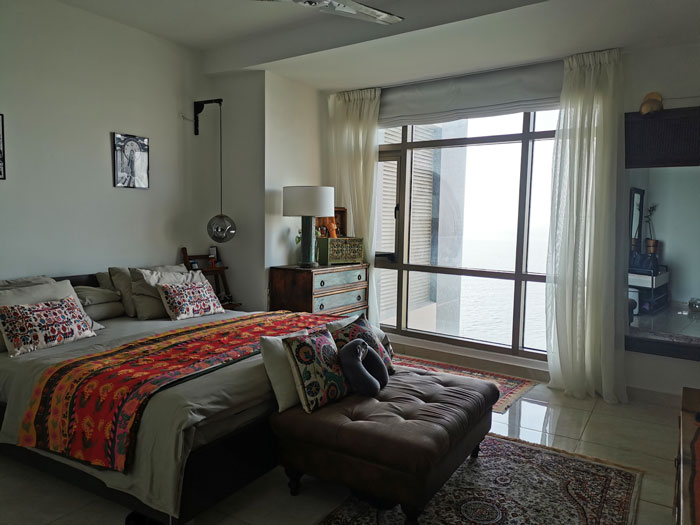 When it comes to bedrooms with style, we created a Part 2 to the series because we are spoiled for choice on #homelovelifestyle. With so many fabulous and unique interiors, there are obviously bedrooms to match!
Here are some of our favourite bedrooms with style in amazing homes we love.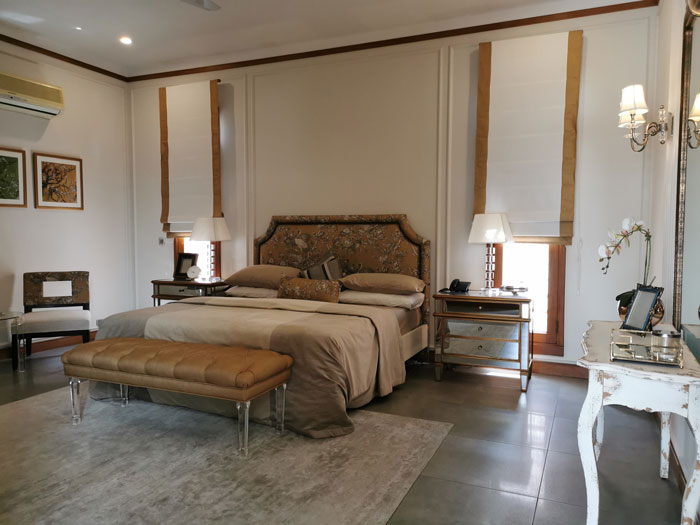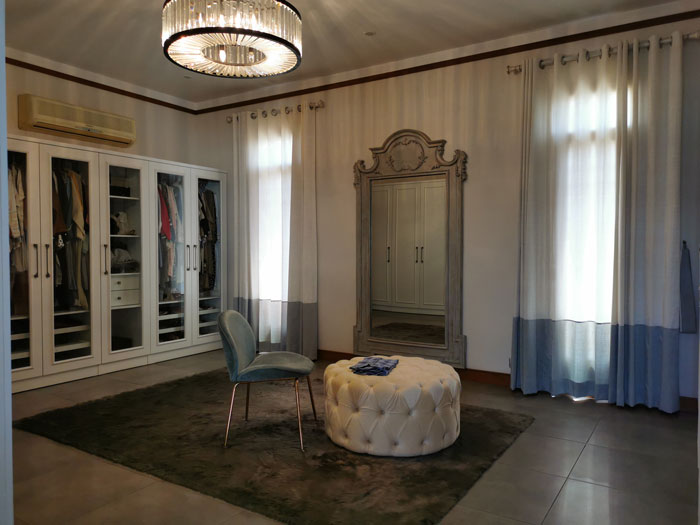 This contemporary Karachi home has it all – it's modern, spacious and elegant. The bedroom has an upholstered bedhead and mirror side tables. The dressing area is elegant and practical, with a beautiful decorative mirror and a dramatic pendant light.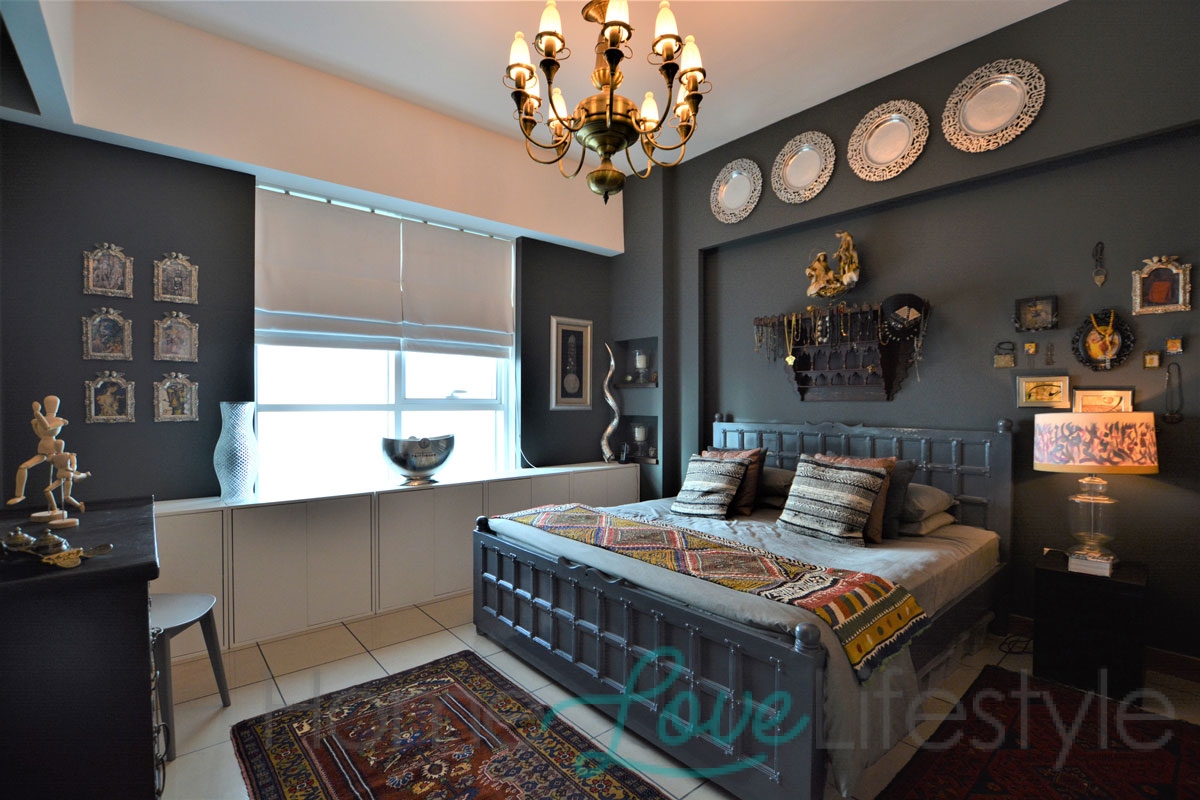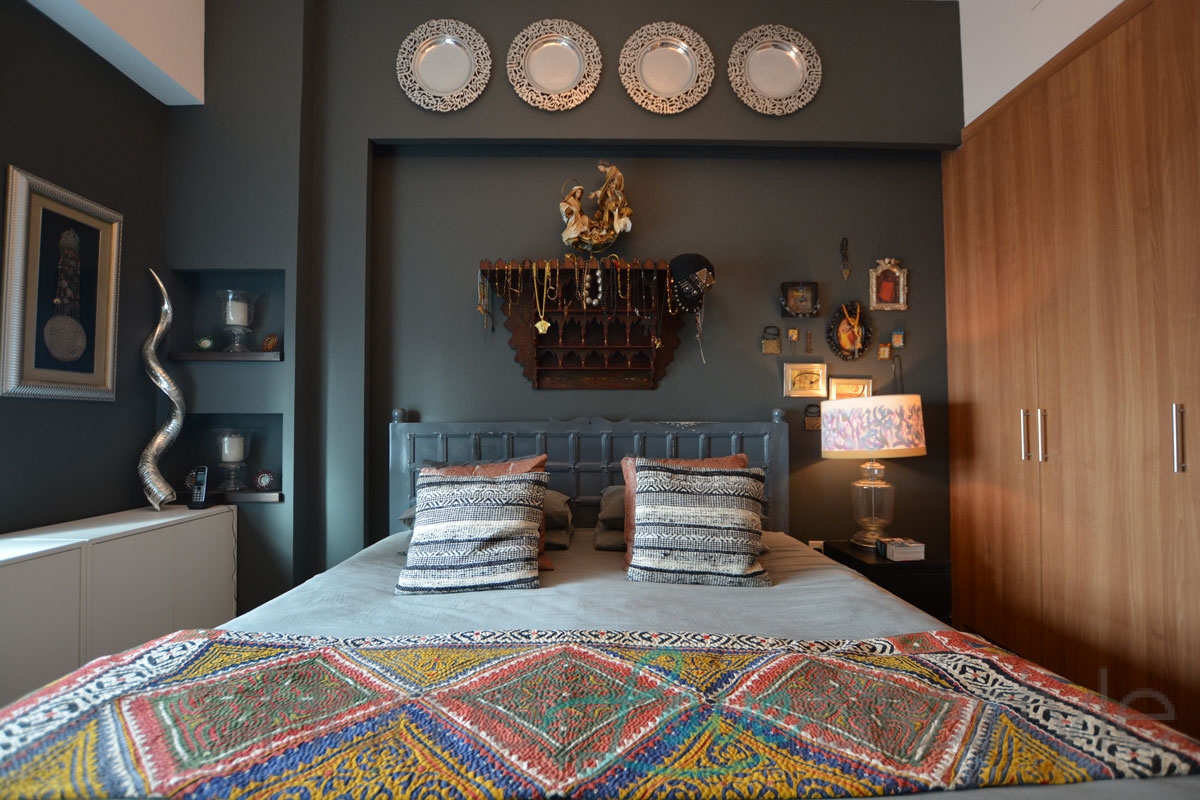 This distinctive Dubai apartment is home to an interior designer who originally hails from Pakistan. The bedroom reflects his eclectic sense of design and is both creative and colourful. The deep wall colour is set off with lighter fabrics and accents such as plates, artwork and lamps.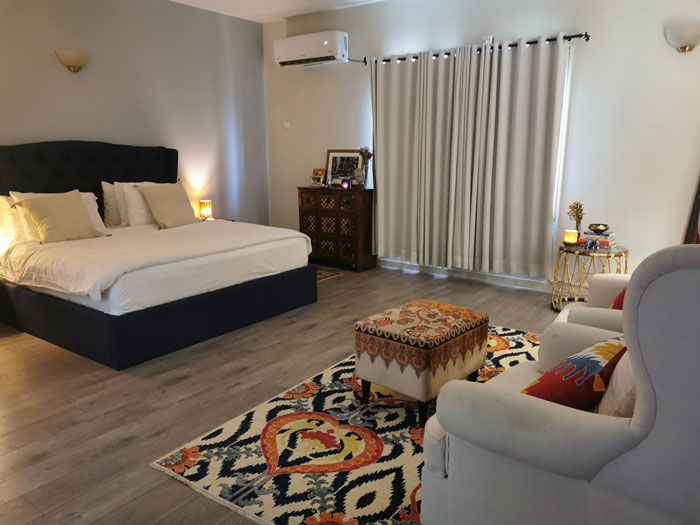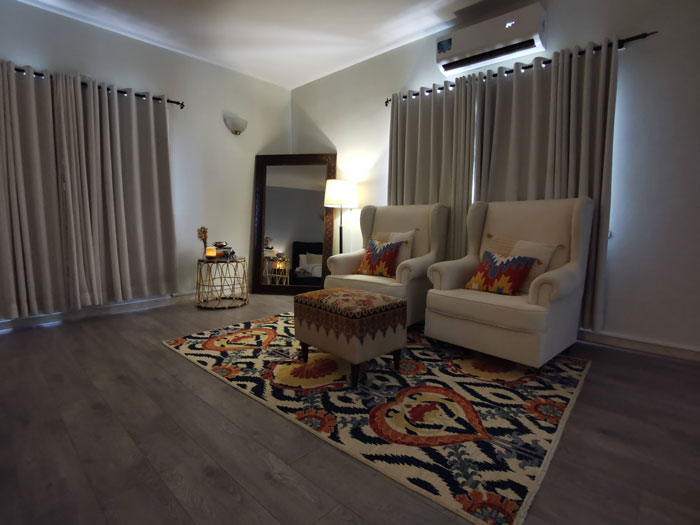 The homeowners have created a restful space that is simple yet elegant. It's a place to unwind after their travels and has a zen atmosphere the couple cherishes, away from the hustle and bustle of the city. The neutral palette is enlivened with colourful cushions, an ottoman and a kilim to match.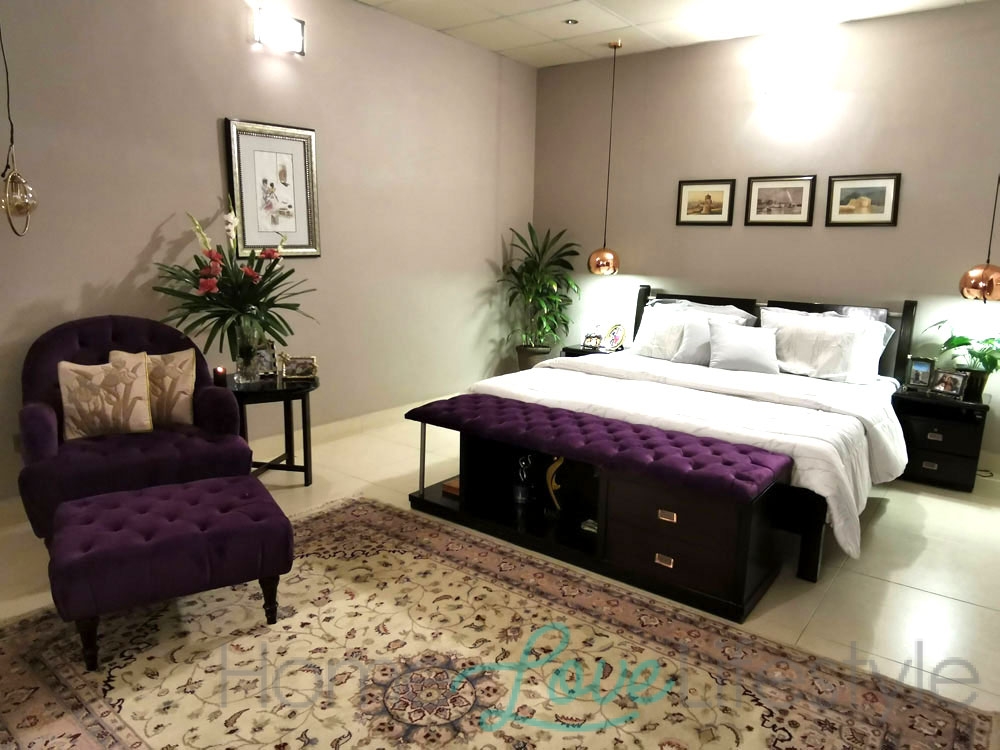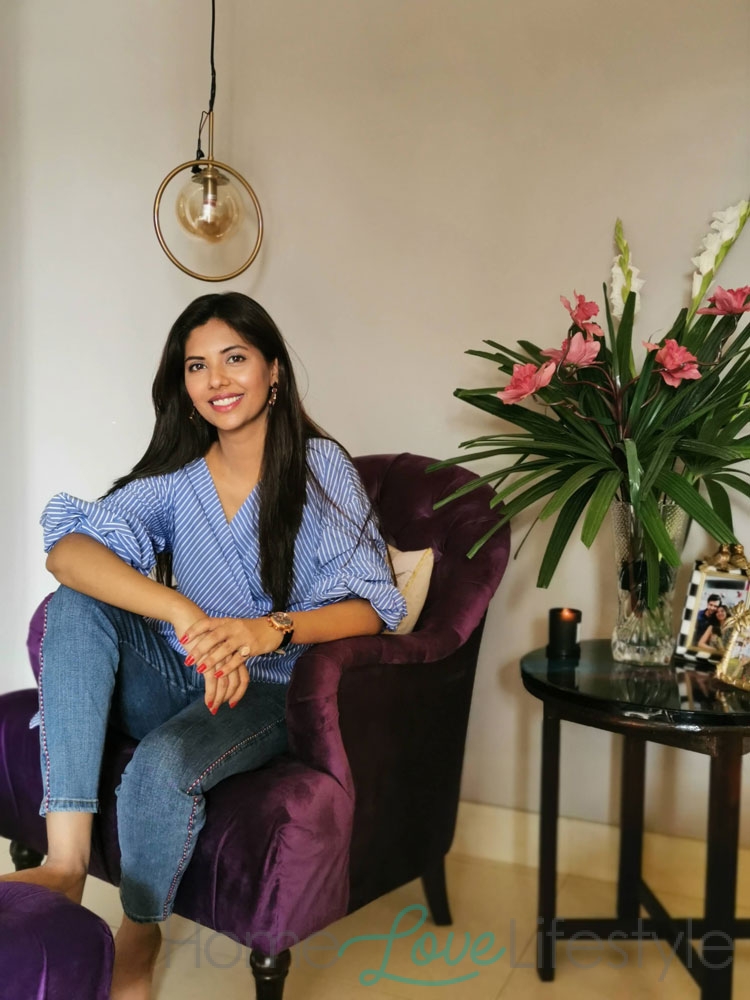 When celebrity couple Sunita Marshall and Hasan Ahmed decided to update their bedroom, they asked Team Homelovelifestyle for ideas. We suggested a wall palette of taupe that is calm and restful. Sunita decided to add pops of a deep purple in the shape of an armchair and an ottoman in the room. The result is a modern, clutter-free design that's perfect for couples.
These beautiful and restful bedrooms with style – Part 2 are some of our favourites. They combine distinctive aesthetics with a unique sense of colour as well. To see more inspiration, go to PART 1 of the series.