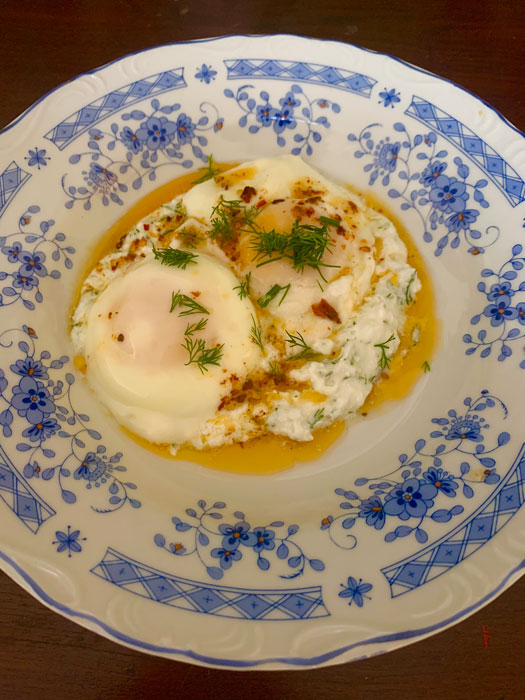 I love eggs! Poached, fried, scrambled, boiled…I'll take them all. This Turkish eggs recipe is one I recently discovered and it really is a wonderful addition to my list of egg dishes.
Perfectly poached eggs nestled on bed of yoghurt and drizzled with a chilli butter sauce are a real treat. The egg yolk oozing into the yoghurt and  sauce is quite heavenly while the dill adds a hit of freshness.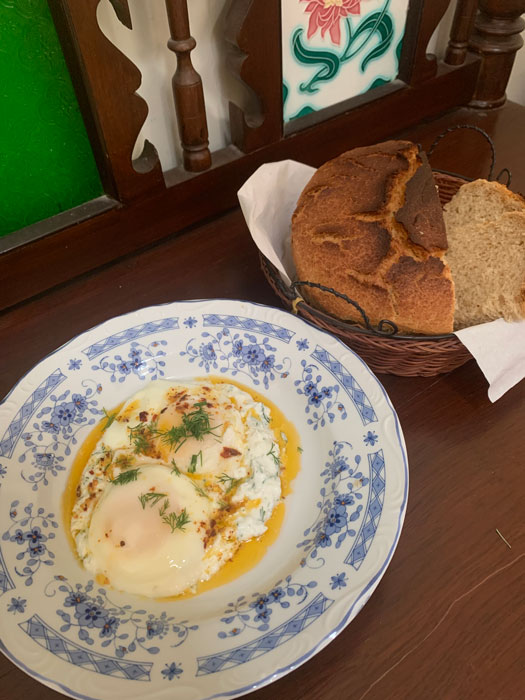 You will need
2 fresh eggs
1 cup Greek yoghurt
One teaspoon minced garlic
One tablespoon butter
One tablespoon olive oil
Fresh dill
A wedge of lemon
Paprika or chilli flakes
Greek yoghurt is not readily available in Pakistan but we do get excellent fresh yoghurt.  All you need to do is hang the yoghurt in a muslin cloth for about half an hour. The excess water will drain out leaving you with a richer, thicker version of the original which  is just like Greek yoghurt.
Method
Add one teaspoon minced garlic to the yoghurt and mix well. Add the chopped dill as well and salt to taste.
Spoon the yoghurt mixture onto a plate and spread into a small bed.
Now get ready to poach the eggs. There are somany different tips nohow to poach eggs properly. But here is a simple and pretty effective method. Bring water to a boil in a small saucepan. Add a teaspoon of vinegar and turn down the flame to medium. Then break one egg into a small bowl before lowering it gently into the water. Let it cook for about two minutes  and then lift it out gently and let any excess water drain on a kitchen towel.
Cook one egg at a time. Then place both the eggs on the yoghurt bed.
The final step is the butter chilli sauce. Melt the butter in a pan on medium heat. Add the olive oil. When heated, add paprika or chilli flakes. Swirl for a few seconds and turn the heat off and add a few drops of lemon.
Pour the butter sauce over the eggs. Garnish with more chopped dill.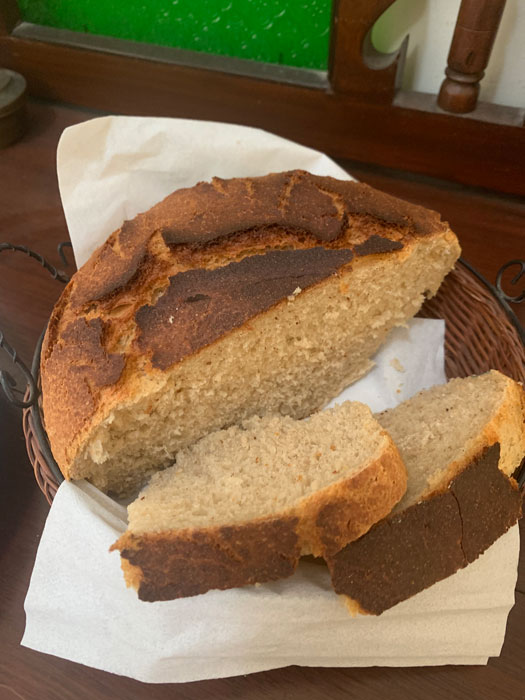 Enjoy this yummy treat with some crusty brown bread or pita bread. It will become your new breakfast or brunch fix!