A reader wrote in to us  and gave us a look into this distinctively styled apartment in Dubai.  Originally from Karachi, Arif Hussainy moved to Dubai some years ago and has pursued careers in various fields before finally going into interior design full time.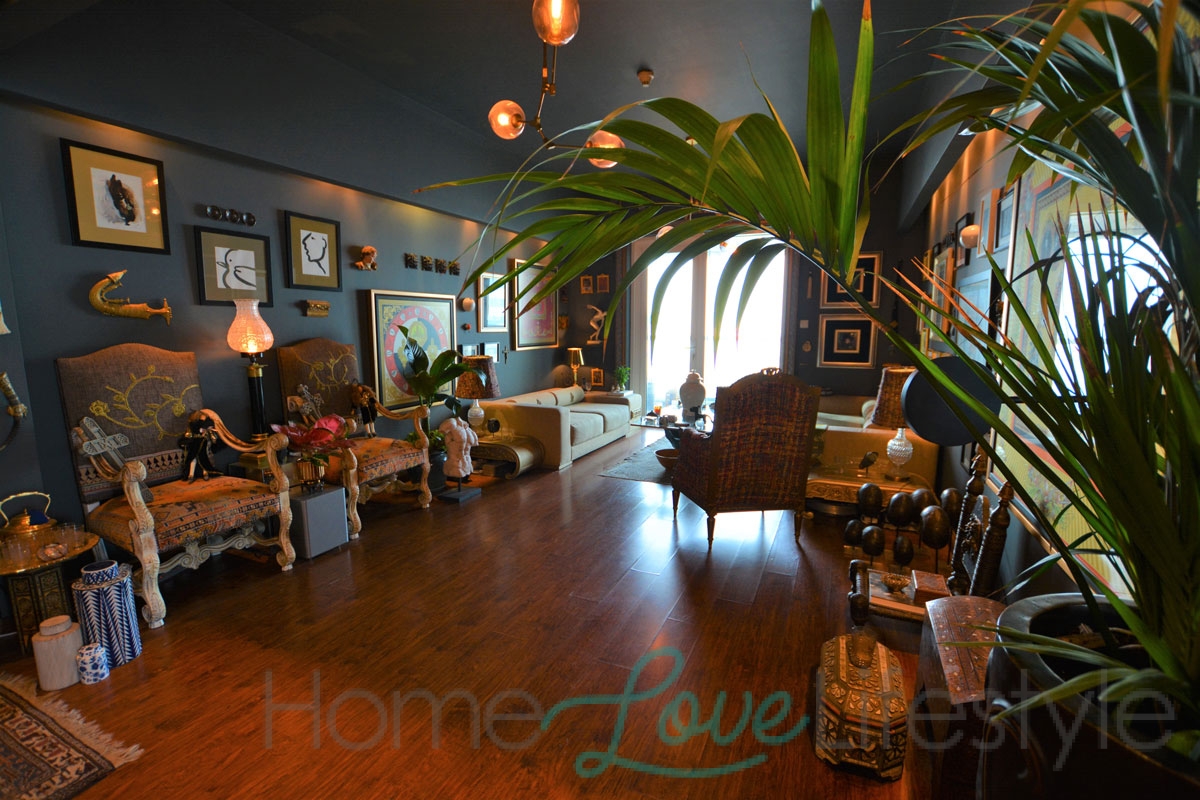 "My heart was always in this field," he says. "Although I have designed commercial spaces (offices and restaurants), my passion is residential. Making peoples dream come alive and seeing the light in their eyes when it's all complete is uplifting."
His own home is full of exotic artefacts and uniquely styled and designed pieces which make for an extremely eclectic and unusual setting.
Who do you share your home with?
I live alone at the moment. Although my home is always full of people as I entertain a lot.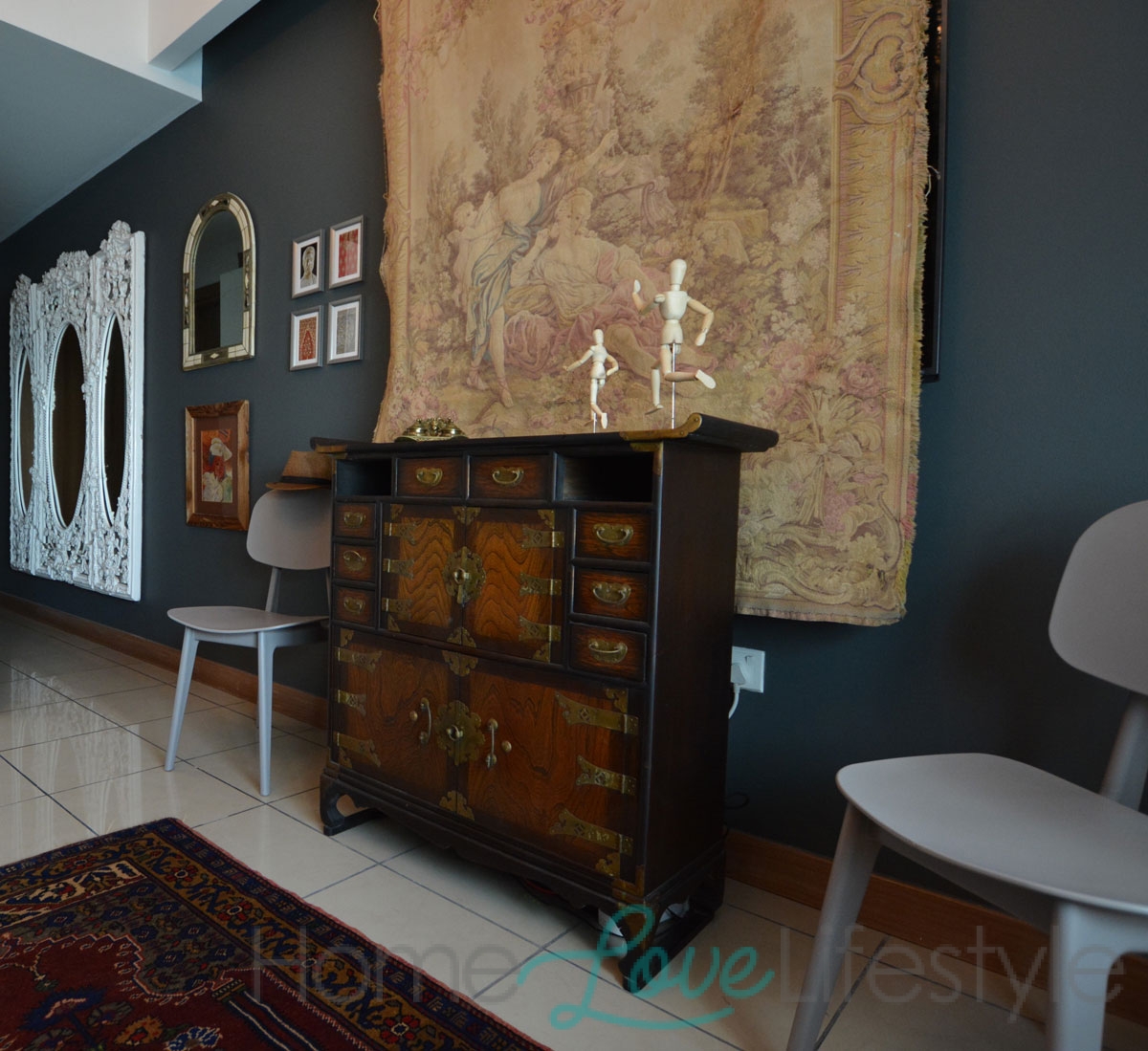 How long have you been living in this apartment?
I have lived in this apartment for over 6 years now. It is rented but I have upgraded most of it. The flooring, the bathrooms, the gypsum work for the concealed ambient lighting etc. was all done by me once I moved in.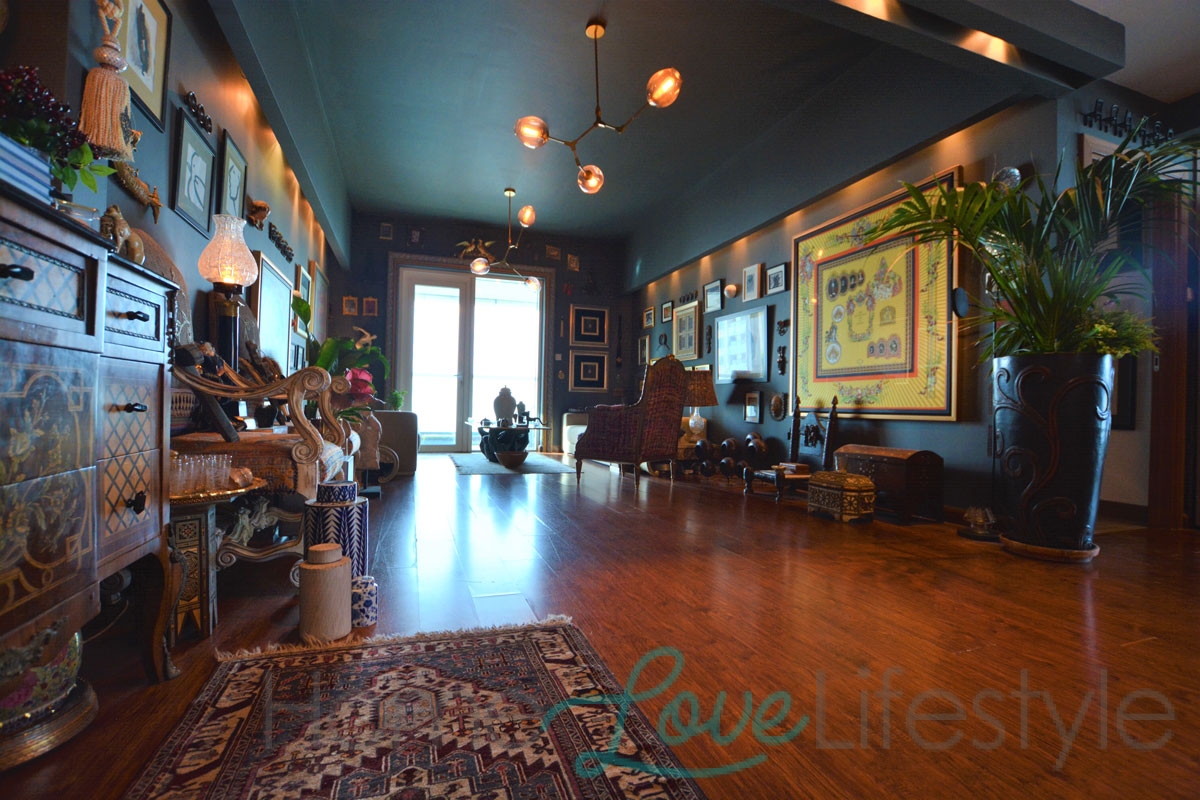 How would you describe your aesthetic?
It's hard to pinpoint one category like modern, or ethnic, or transitional or even avant garde. It is a fusion, of sorts and there are many influences. Client demands & expectations, functionality, sentimental value or legacy pieces that one has to contend with, weather, lifestyle choices etc. all add to the base, and then the design part is built on top of all that.
 What is your design inspiration?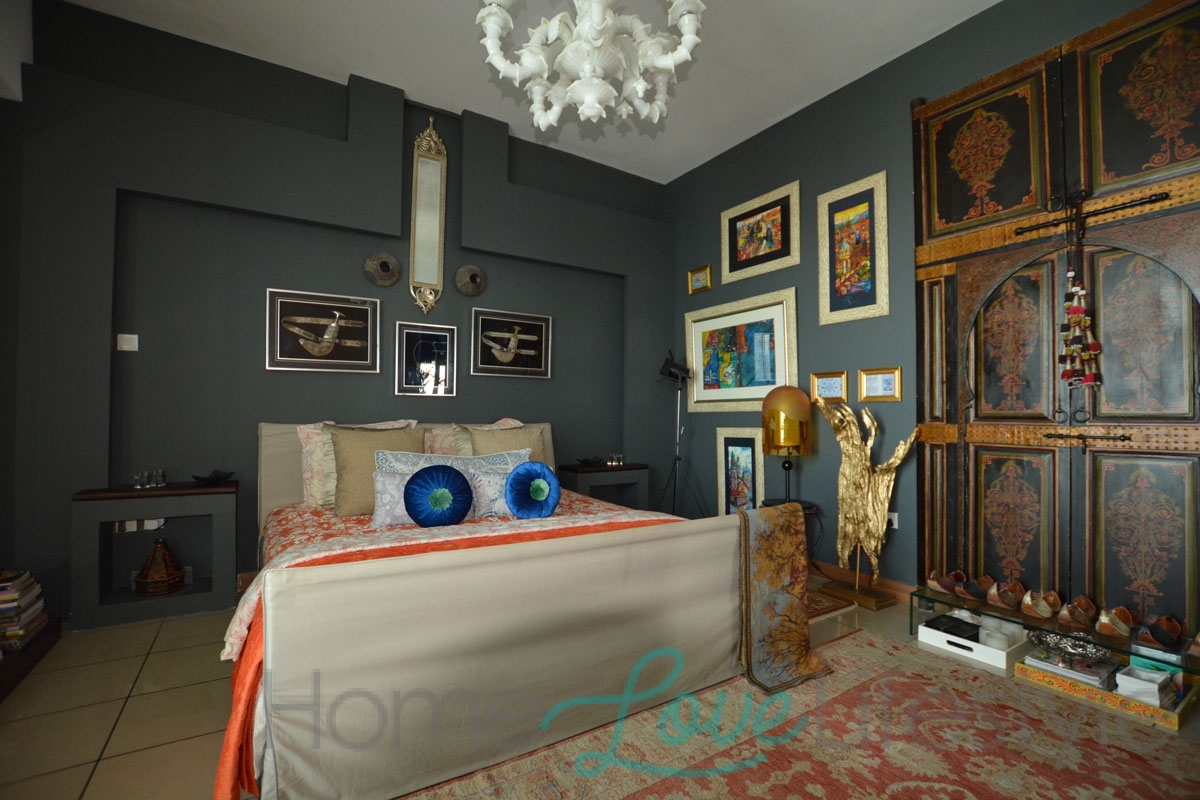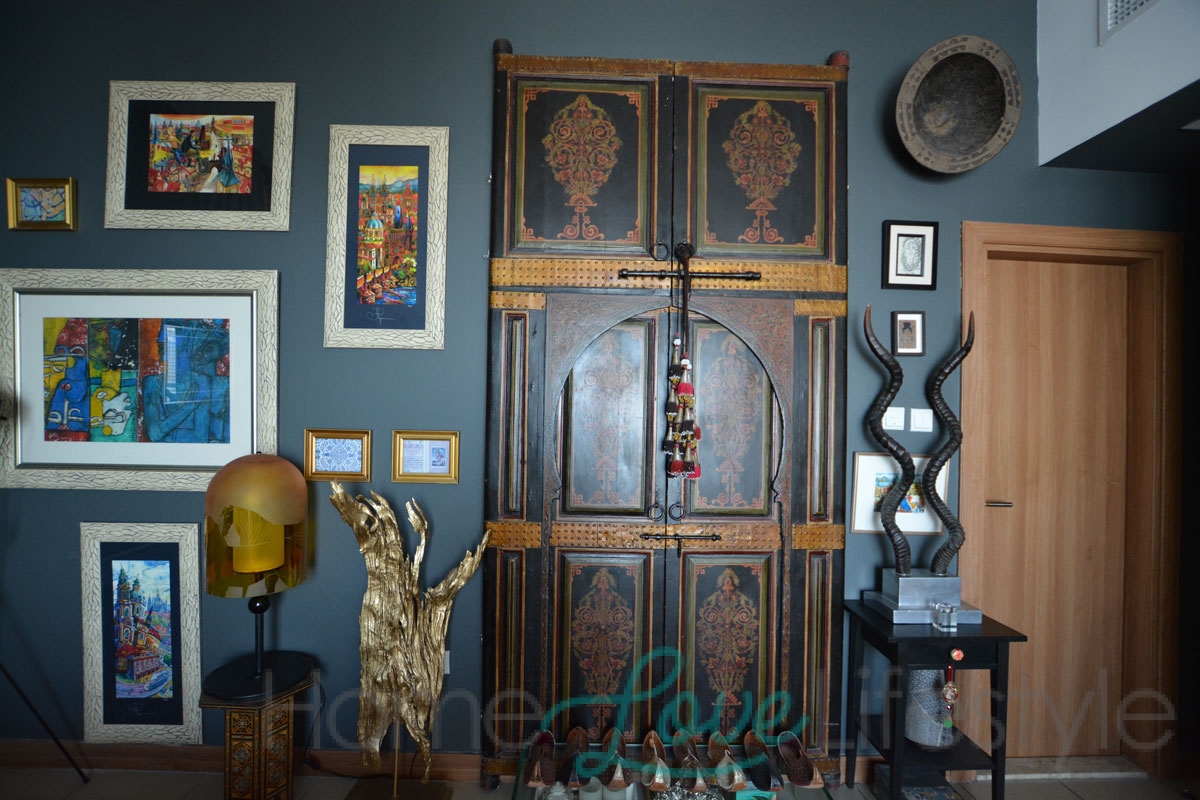 I am inspired by the wealth of sensory feedback one is accosted with on a day-to-day basis. Although we tend to overlook it, there is such richness in this input. The tactile texture of fabrics, the smell of fresh linen, the play of soft light falling on a dark corner, colors that excite or calm the senses etc.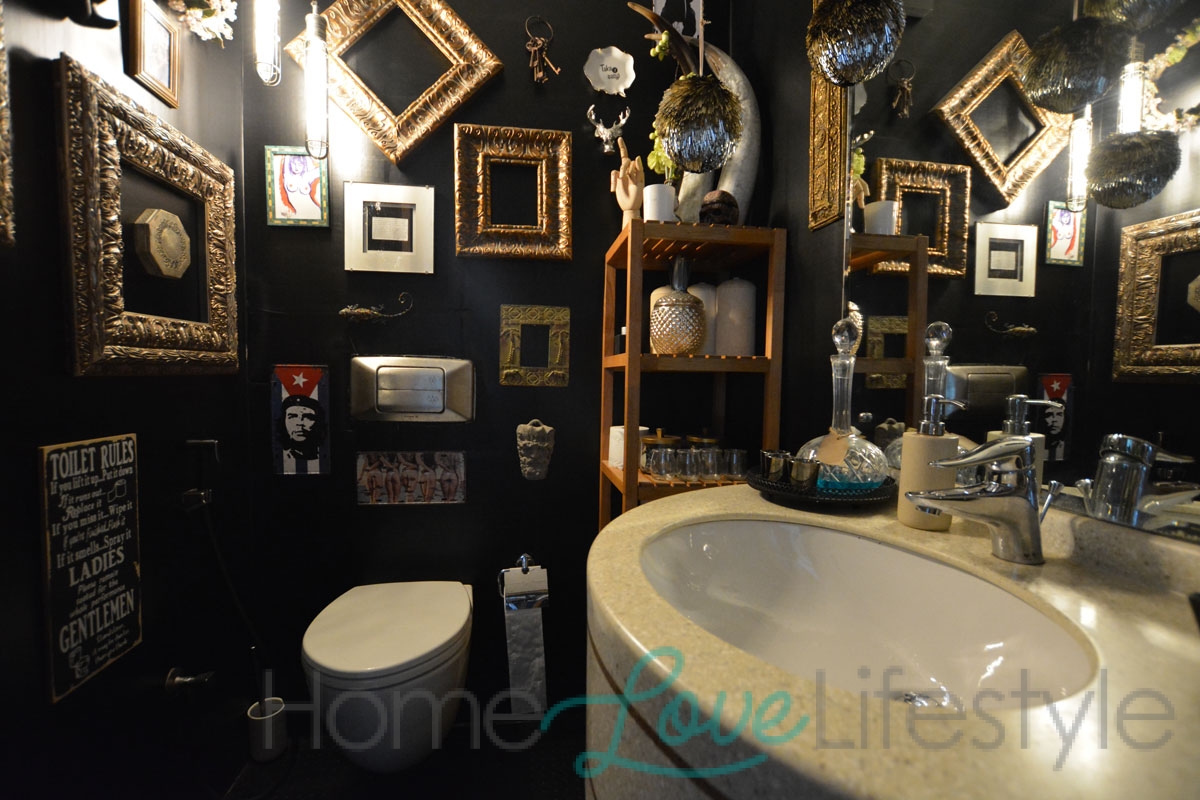 Many things made an impression on my budding interest in interior design, including the art deco era, the Russian revolution, the rise of Pakistani folk art, the Brazilian carnival, baroque architecture, graffiti, the ethnic / rustic textiles of Afghanistan, abstract art, calligraphy etc.
You have a particular love for textiles.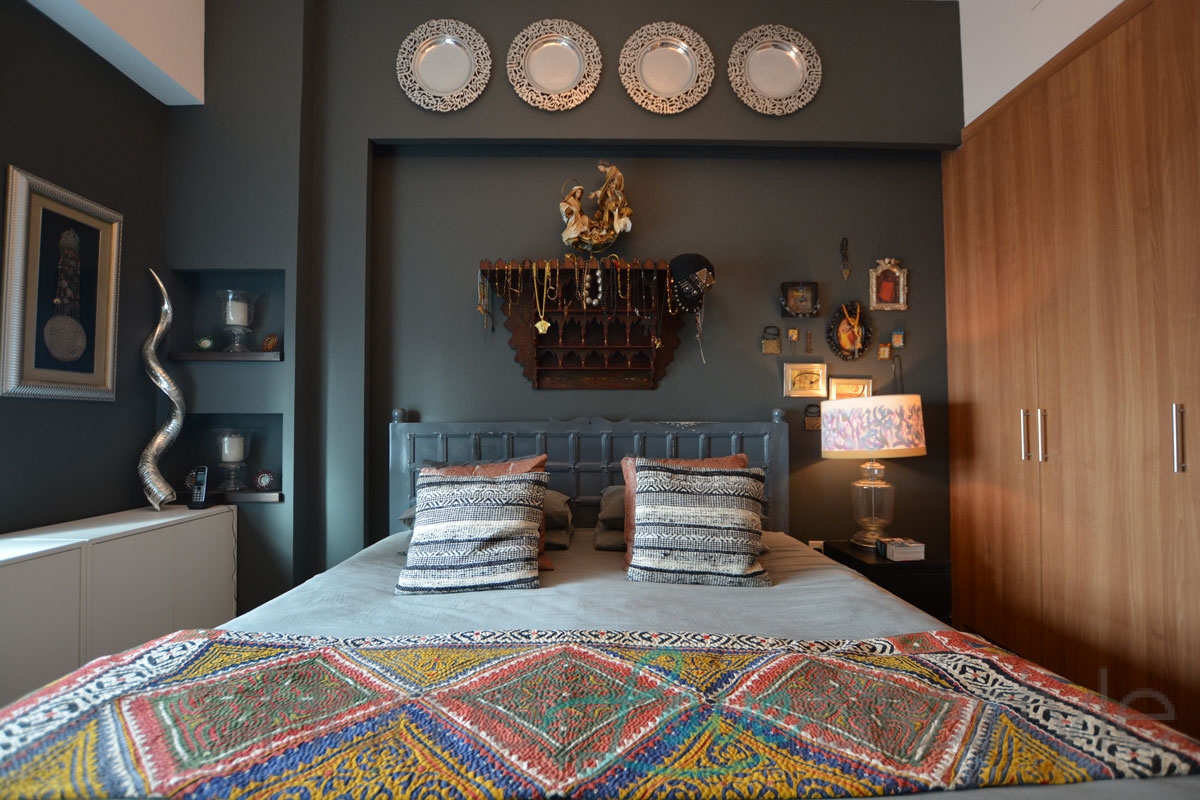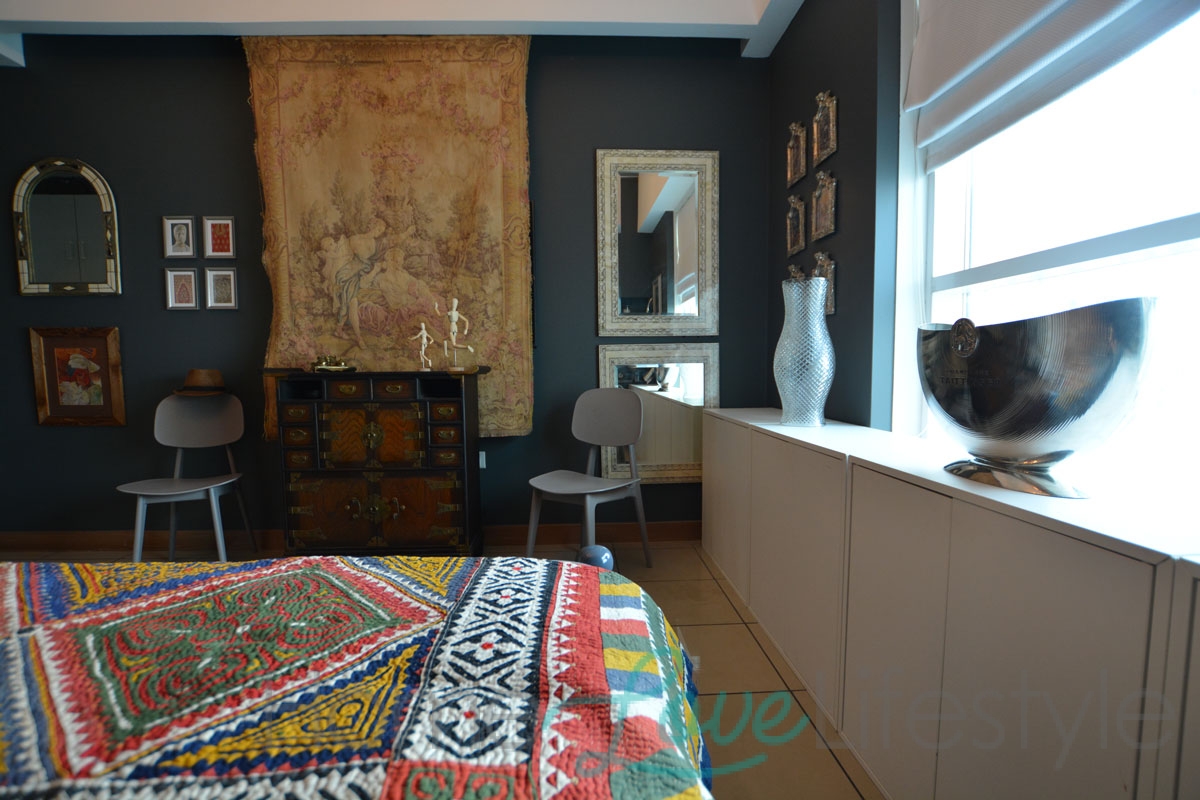 Yes. They all have their own charm and feel. From French Aubusson Tapestries and vintage Sindhi Rallies, Phulkari's to Boucle, and Suzani's.  I have used the Boucle material on an antique French chair and for lamp shades.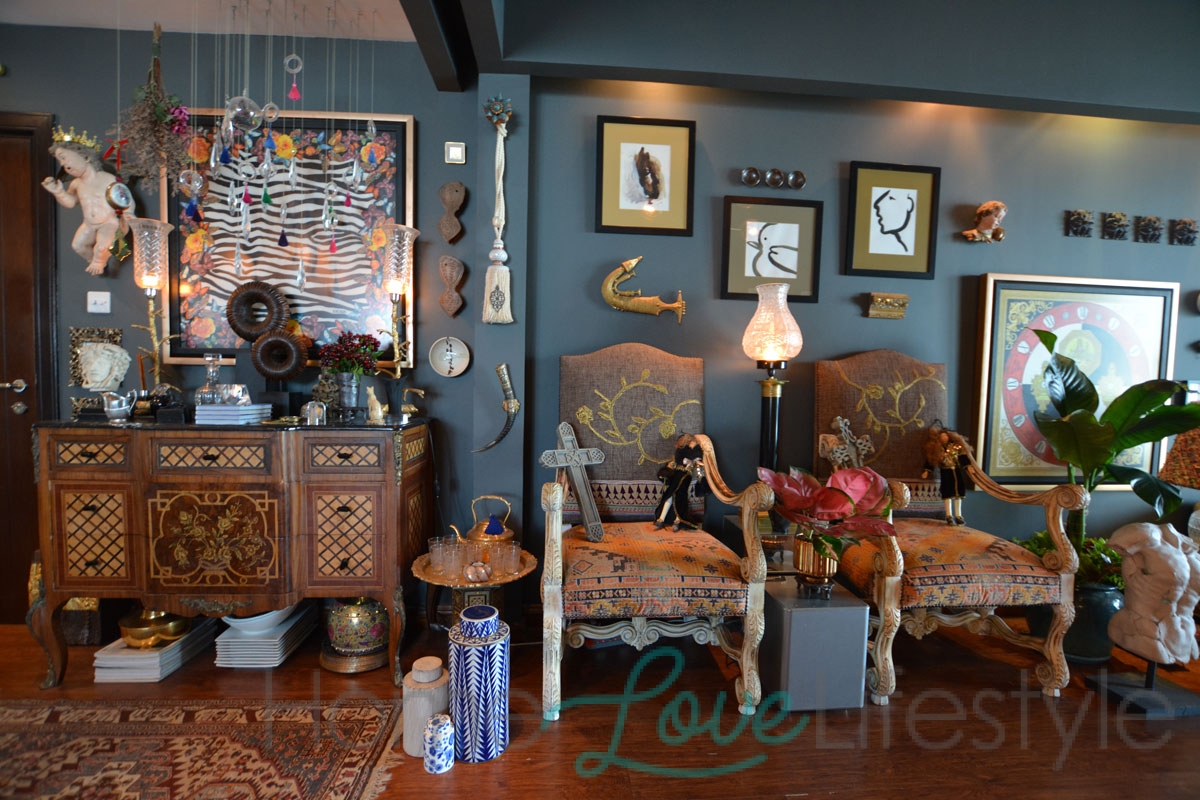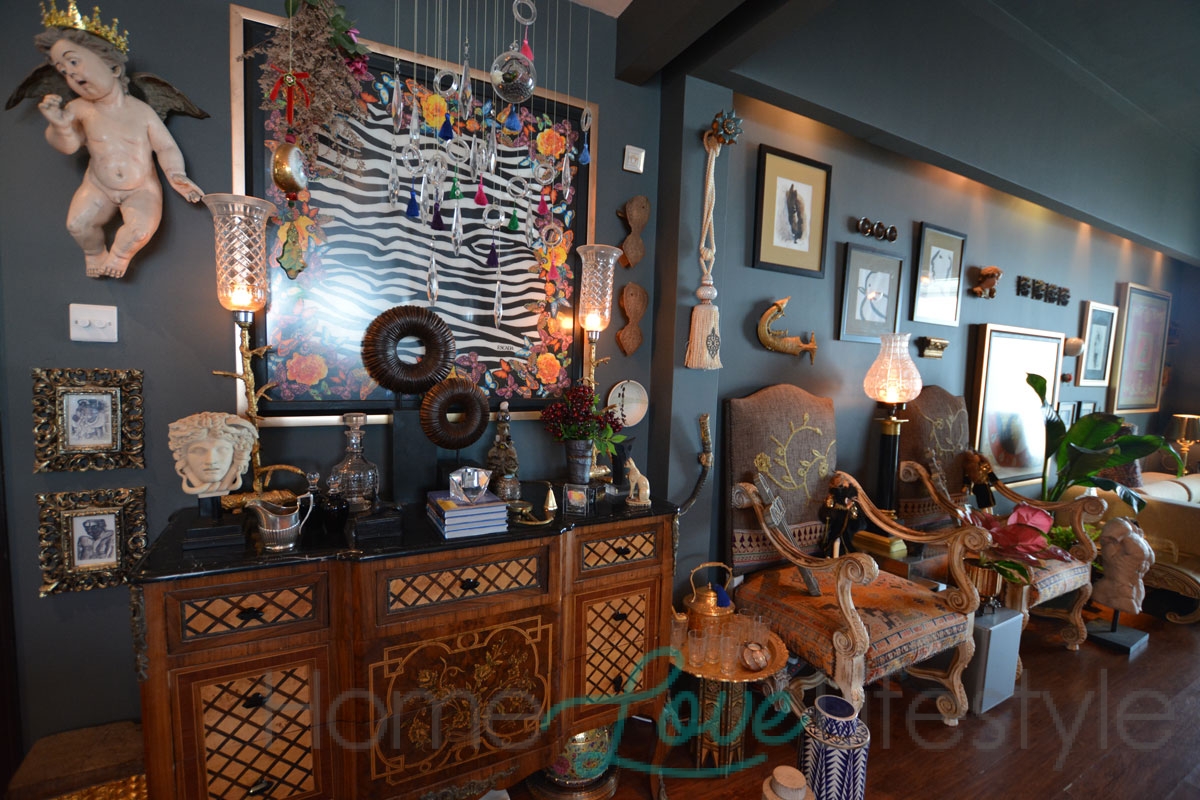 And they turned out to be such unique pieces. I have even used Persian & Georgian rugs to upholster a set of throne chairs. Ikat, limited edition scarves from ateliers like Versace / Prada have been stretched and framed. And the same has been done with zardozi emblems etc which I have collected over the years and do cherish them.
 What is your favorite space in the home and why?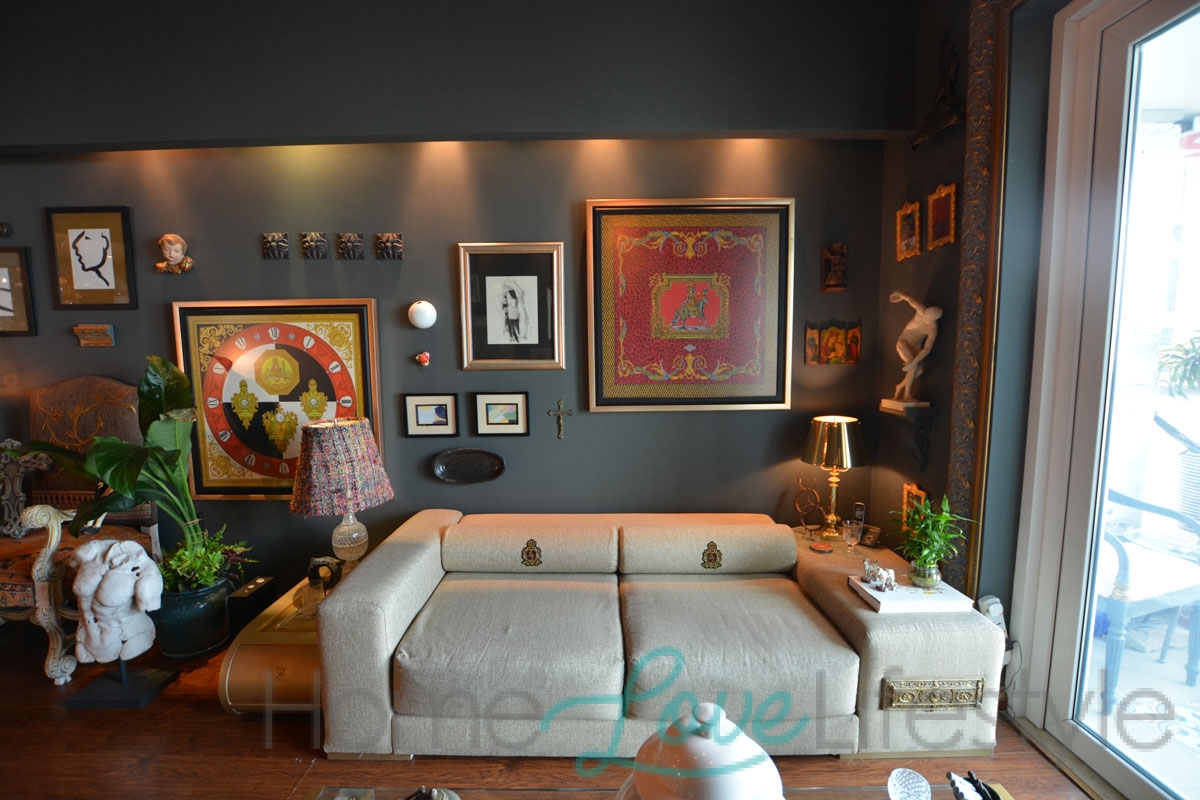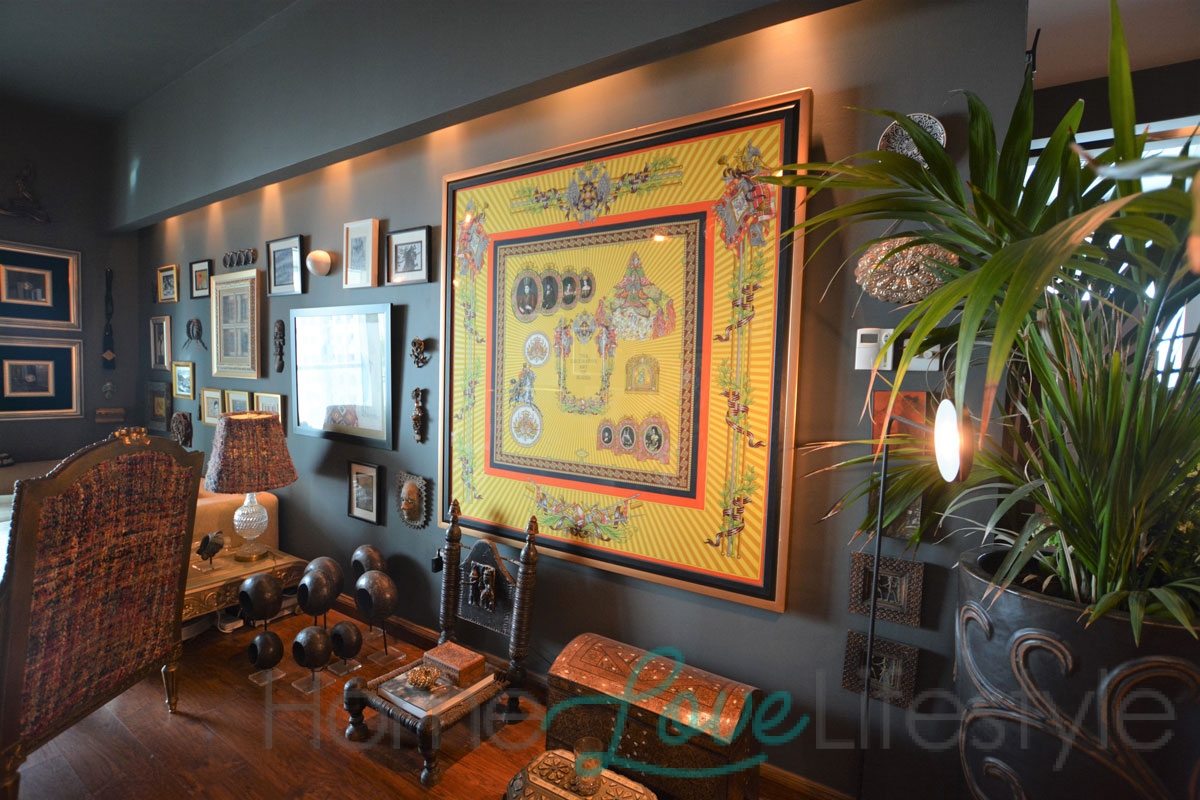 I enjoy spending time on the balcony, given that I am on the 57th floor overlooking the sea and the entire city. Inside, I enjoy the drawing room because that's where most of the social activity takes place. I love entertaining and this space provides me the opportunity to be creative in this segment.
 Do you entertain often? How do you use the space then?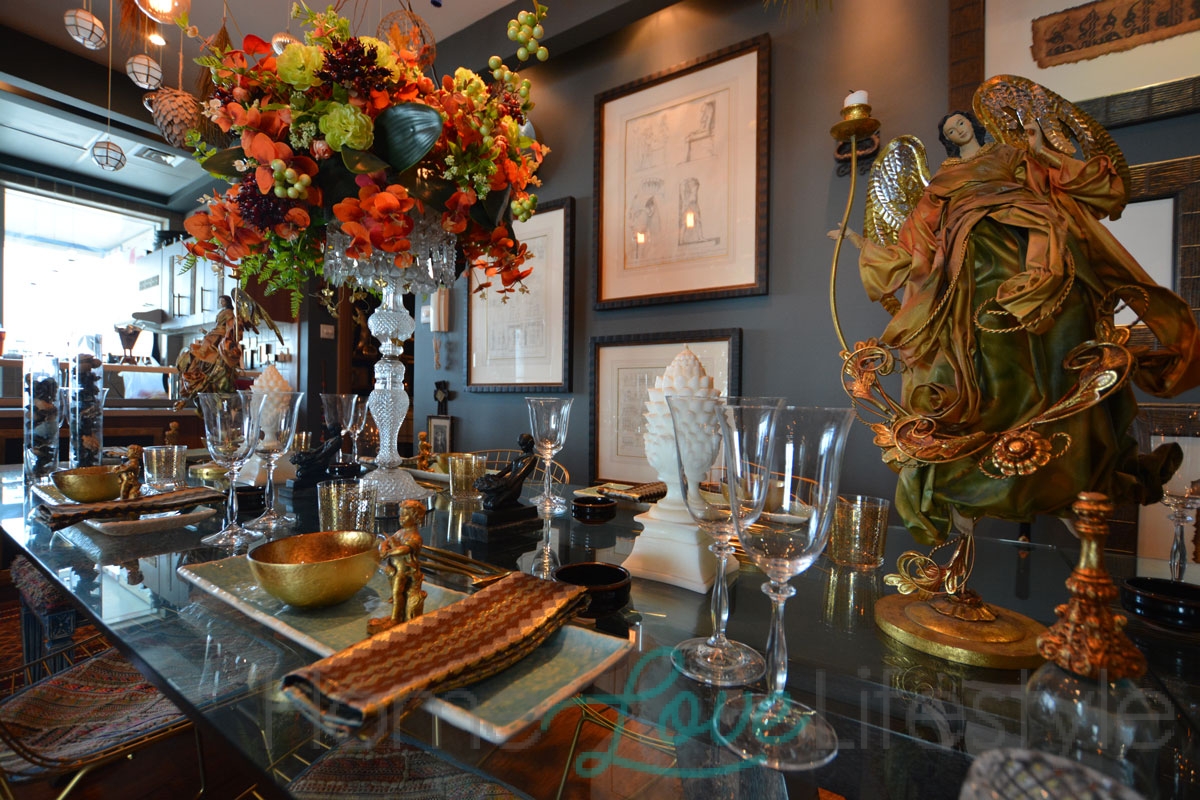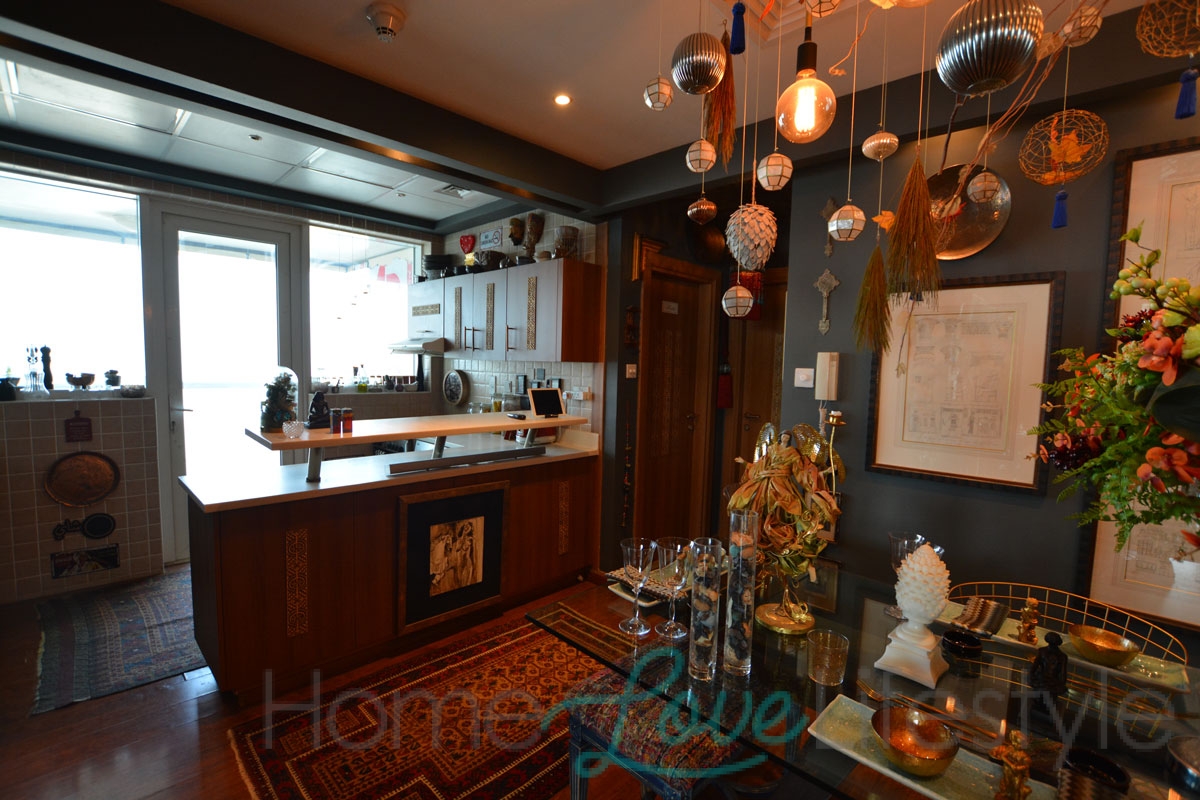 Very often. The usage of space differs, depending on the kind of gathering. For example, if it is a small gathering and a sit-down dinner is planned, then the focus becomes the dining area and elaborate and detailed settings are conjured up. On the other hand, if it is a larger gathering then the bar area and the balcony come into the fore.
 There is a lot of artwork and collectibles in the home. Are you always browsing for pieces?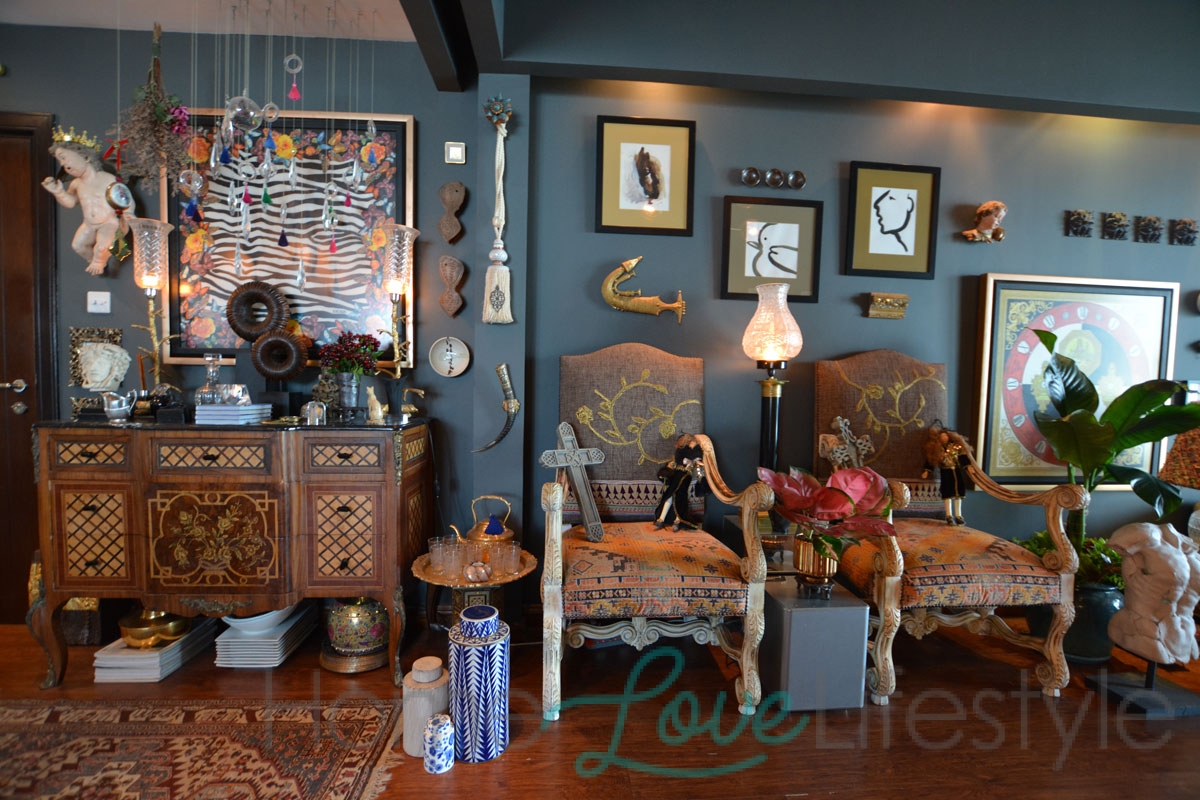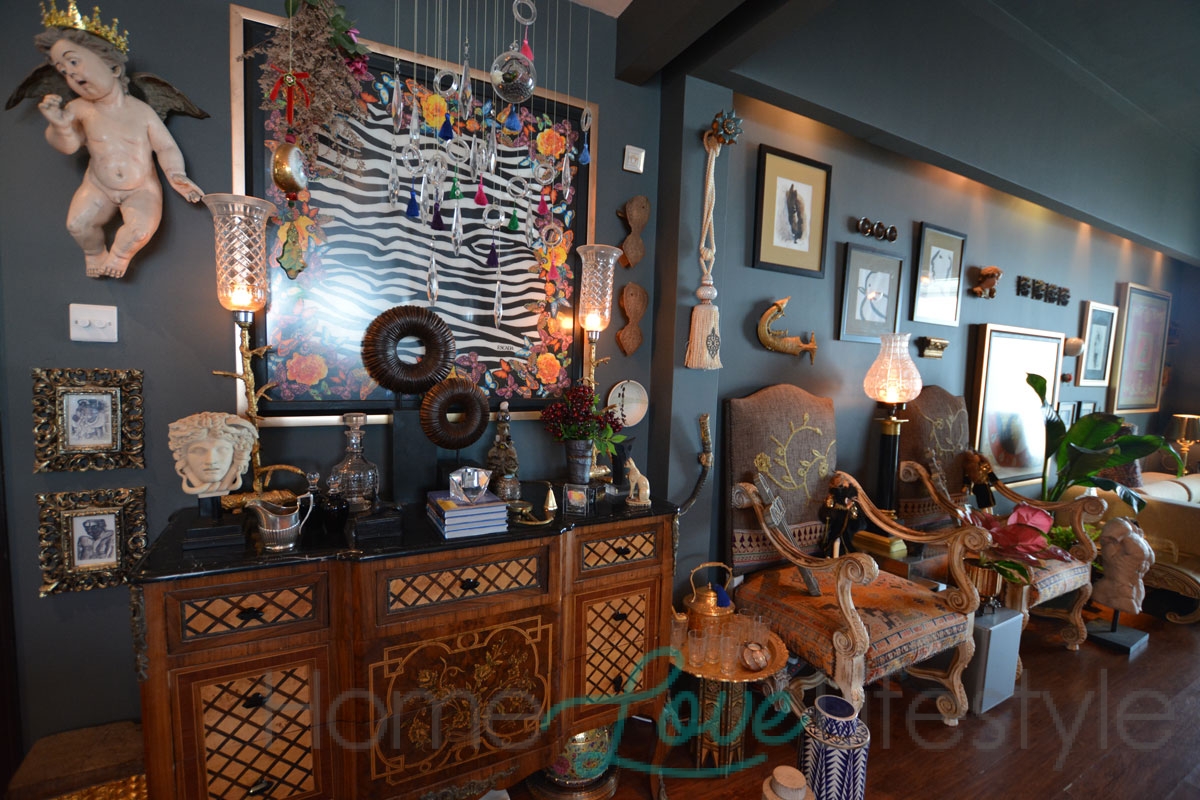 The artwork you mention is a labor of love. The pieces were collected from across the globe over the years, from places like Sudan, France, Peru, Brazil, Oman, Morocco, South Africa, Afghanistan and Pakistan etc. Beautiful things always attract my attention, so even if not exactly browsing, I am always open to the idea.
 Tell us about the very striking light installation above the dining table.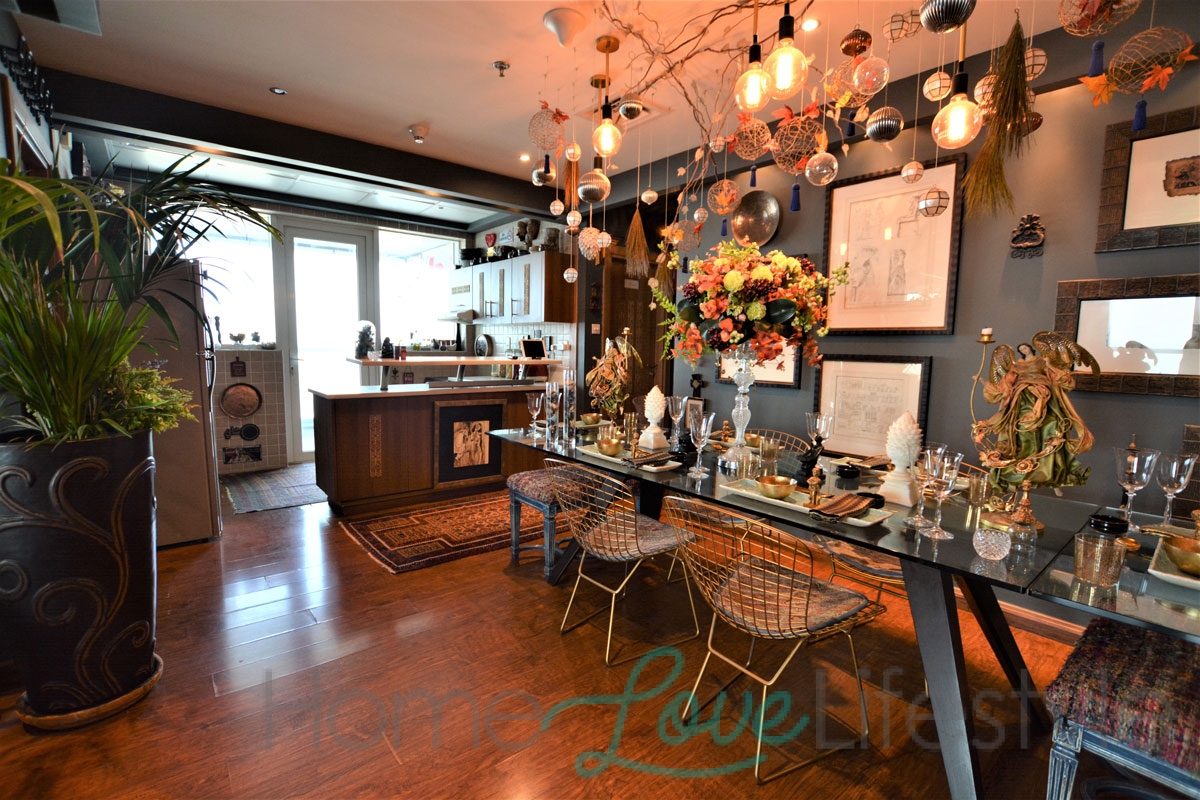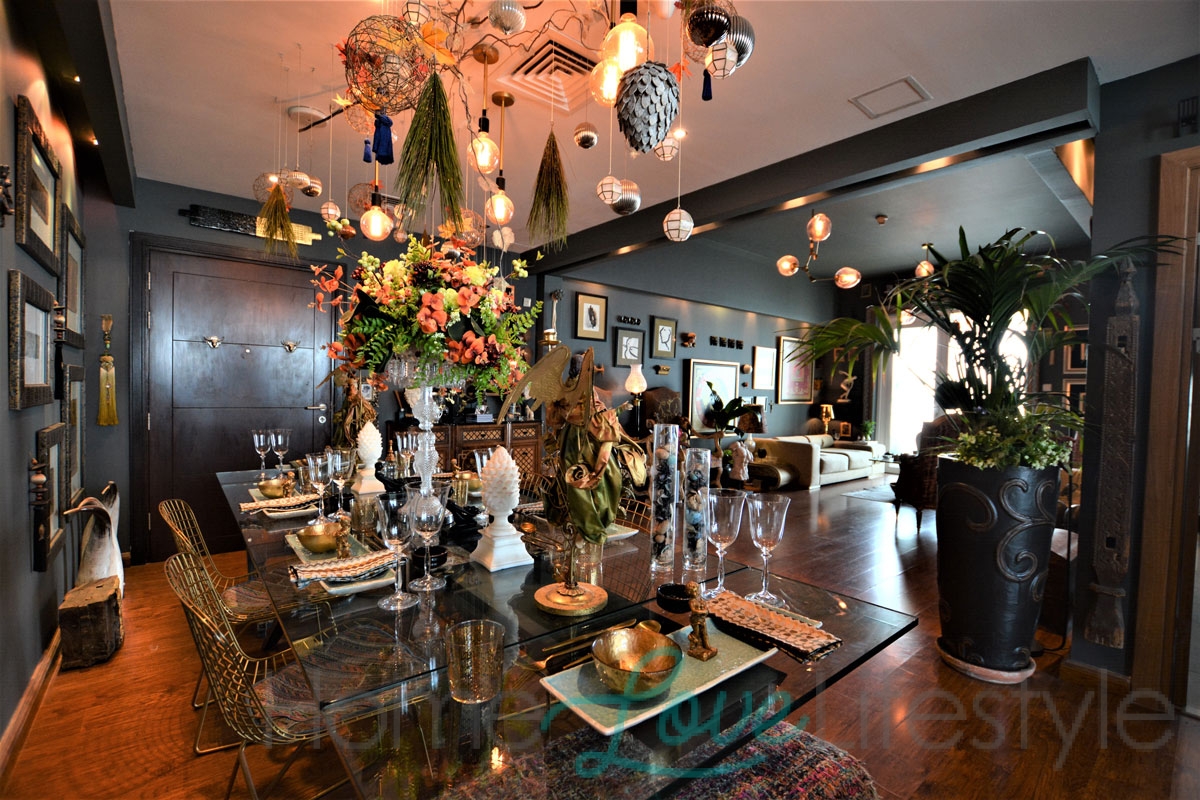 That particular piece has evolved over the years. It is organic and additions to it have kept it fresh. Lights were added sometime back, Christmas ornaments, Spring festival ornaments and so on …. Based on the event, (Ramadan / X-mas / Nauroz / Diwali / Eid etc.) I dress it accordingly.
 Is there a favorite object in the home? Anything with a story?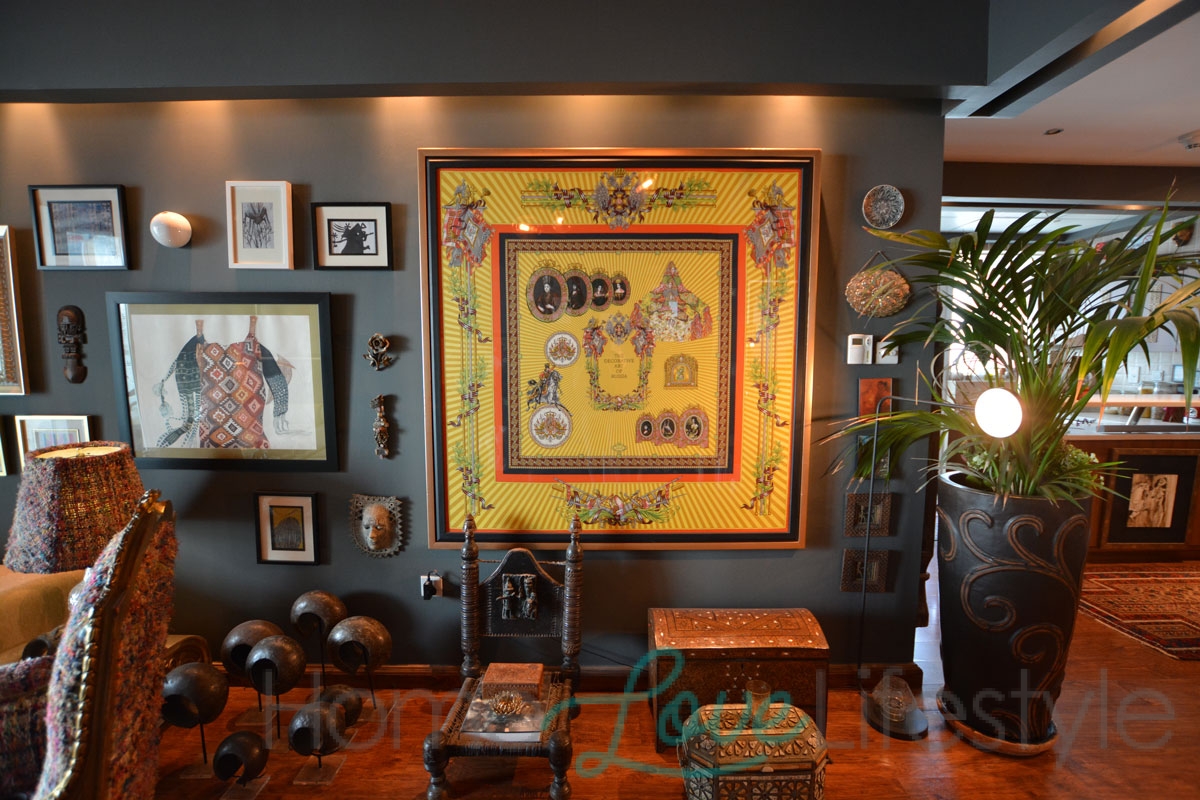 It is a set of Mongo Ekonda, African currency from Zaire. These are large / heavy copper anklets which were used for bride-price transactions, serving as gifts between families or to settle disputes surrounding the subject of marriage. These have been mounted onto acrylic stands.
Photos by the home owner