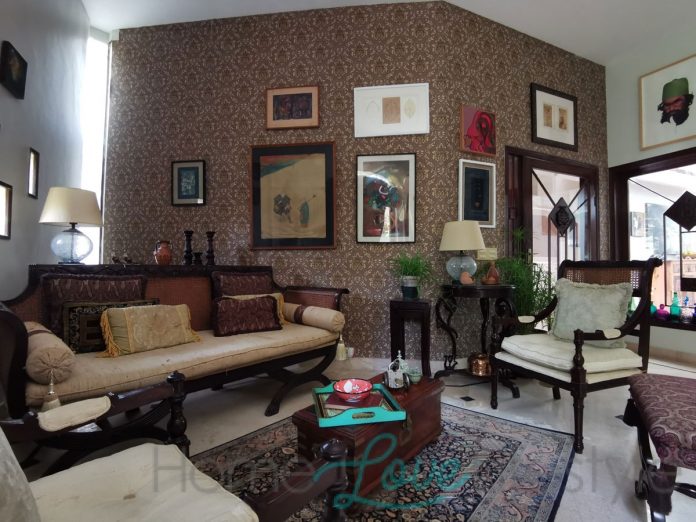 Gallery walls are popular with Team Homelovelifestyle and a great way to showcase multiple artworks. Each of these elegant arrangements is unique to the style and space of that particular interior. Here we share some great examples to inspire you.
Art-collector's Treasure Trove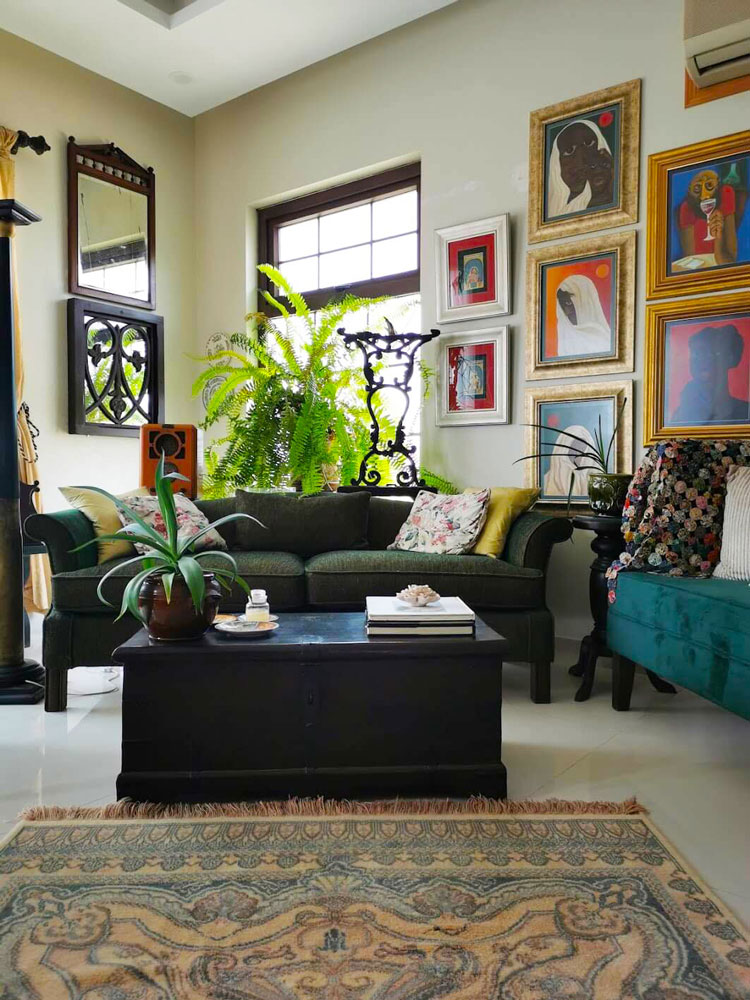 When you hang multiple pieces in a group, visual balance is key. "In a group arrangement, keep heavy pieces to the bottom and left. It balances the weight of the items because the eye starts on the left. If you have an even arrangement, put the heaviest piece in the middle as in this art collector's home."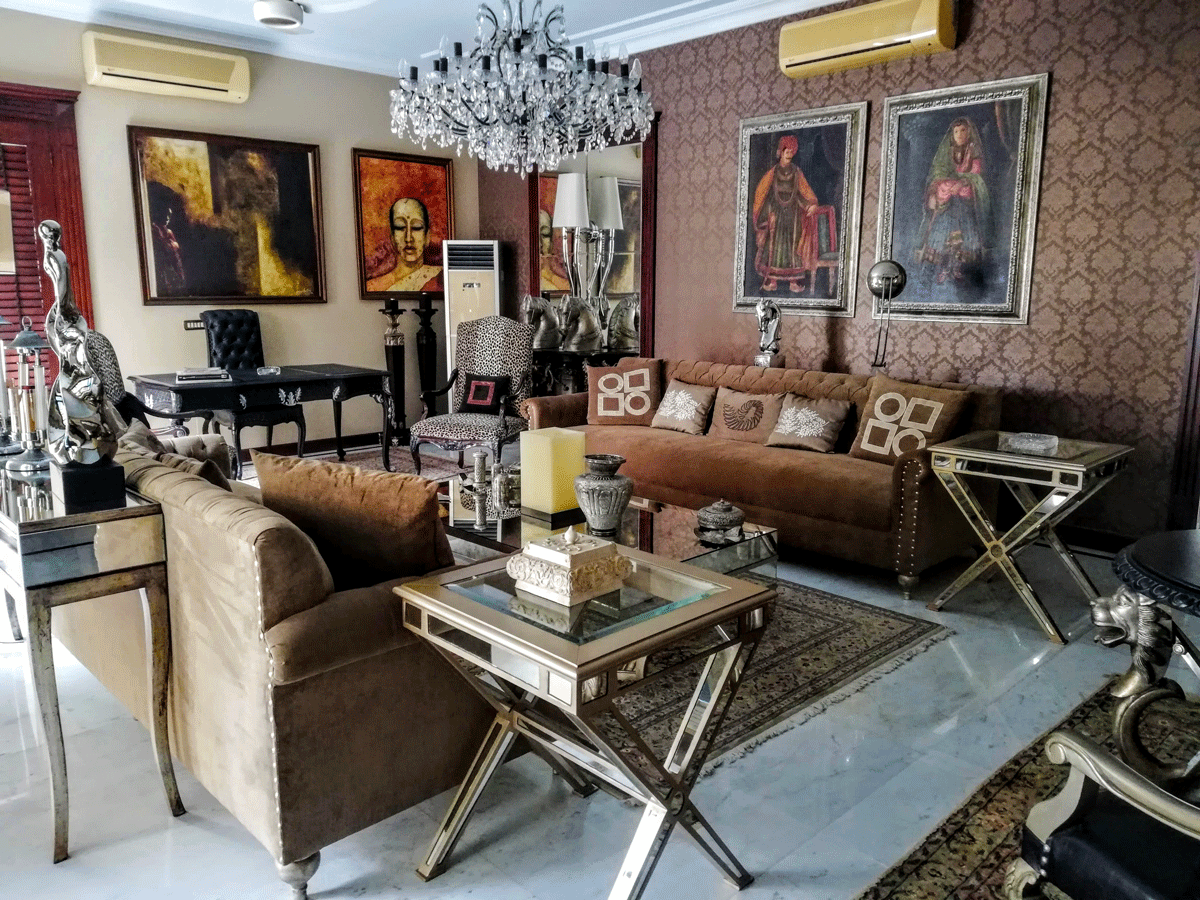 With large paintings consider going high and wide, but keep them straight and level like in the home of cricket legend Zaheer Abbas. This helps each of the dramatic artworks to create a sense of balance that enhances the appeal of the interior.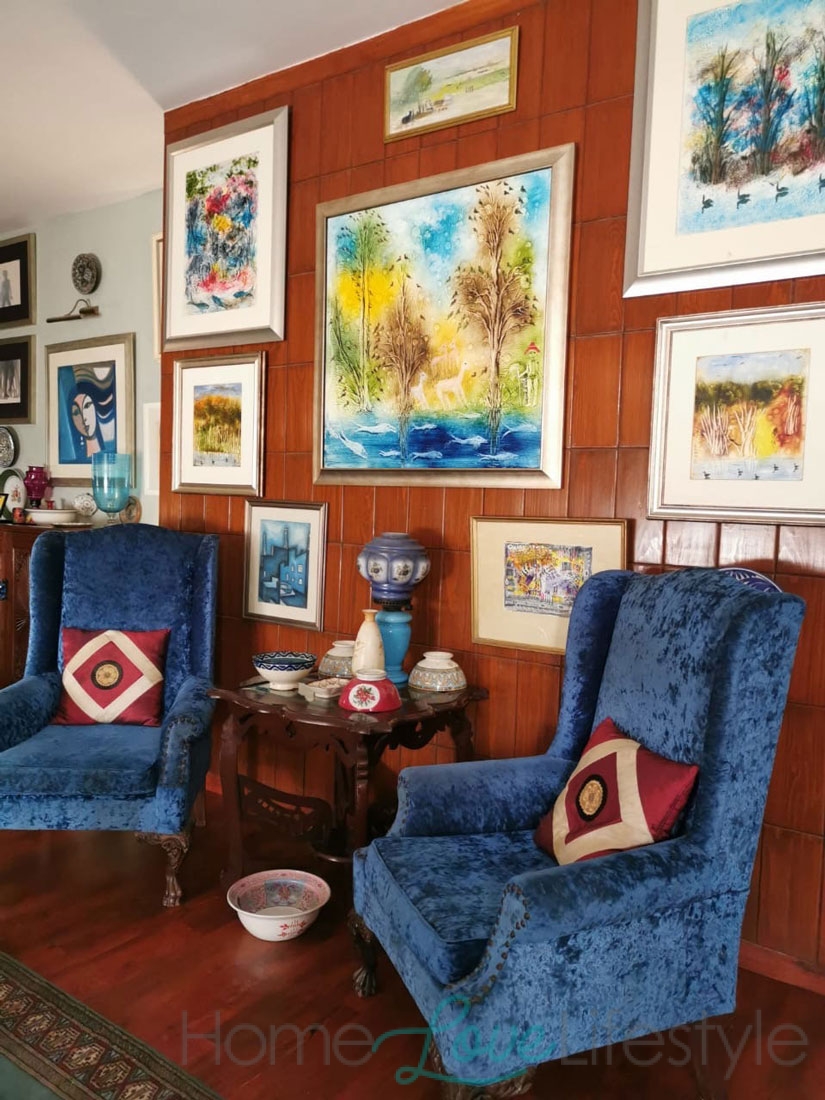 Gallery walls are also commonly called salon walls, after the French salons that first displayed walls filled floor to ceiling with art. These obviously inspired Husain Tariq and the late Zubaida Apa when putting up their many artworks in their home.
This home is so filled with antiques and treasures of all kinds that every bit of available space has been used to display them.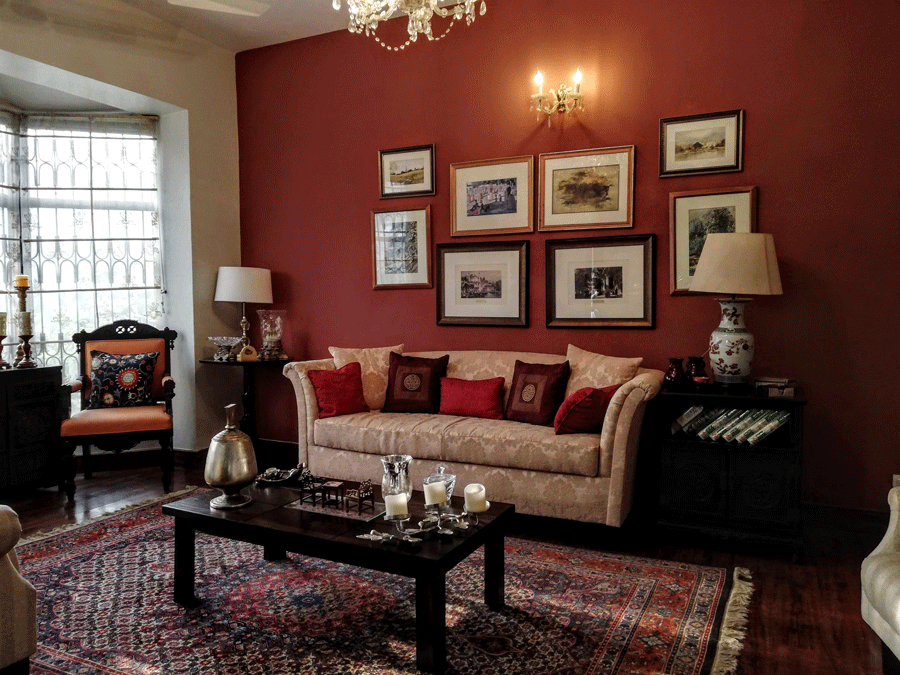 If you add paintings or prints onto a wall coloured in a deep tone like red or blue, then the artworks stand out even more. Here at Sunita Marshall and Hasan Ahmed's family home, the ruby-red wall colour and simply framed paintings complement each other perfectly.
Gallery walls are a great way to display your many artworks, all in the same space, and the team at Homelovelifestyle loves to inspire homeowners to experiment in their own place. Try out some new arrangements and share pictures with us on our Instagram page.