One sunny afternoon, we found ourselves at Sunita Marshall's family home which has been recently renovated. This warm and welcoming abode is very much a family space. Her two adorable children and charming mother-in-law showed us around in turns. The acting gene runs in this talented family as Mrs Tahira Ahmed is the daughter of the much beloved comedian and actor, the late Latif Kapadia. We decided to chat to both the ladies, Sunita and Mrs. Tahira Ahmed to get their views about interiors and décor.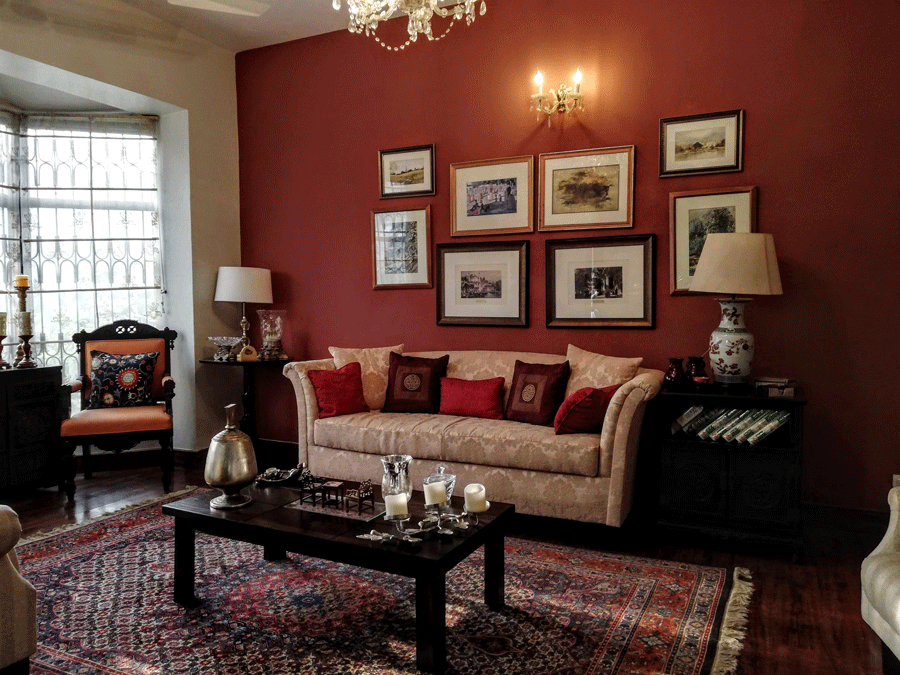 What inspired you to renovate your home?
Sunita: Well the family and I have been living here for many years. We felt the need for a study and powder room, so we converted an extra servant's quarter.
Mrs. Ahmed: We also updated the walls with wall paper and added dramatic color to the drawing room.
Who is the person responsible for the décor?
Sunita: Mostly my mother-in-law, she loves design and interiors. Over the years she has changed the upholstery, cushions and art works many times.
Mrs. Ahmed: I get bored and want a change. So I try out different color schemes and do up the rooms every few years. I love to try out new décor ideas.
What is your design philosophy?
Mrs. Ahmed: I like a lot of color. Color makes all the art work stand out and really transforms a space. But I like antiques and creating a classic look. Trendy things are not my style.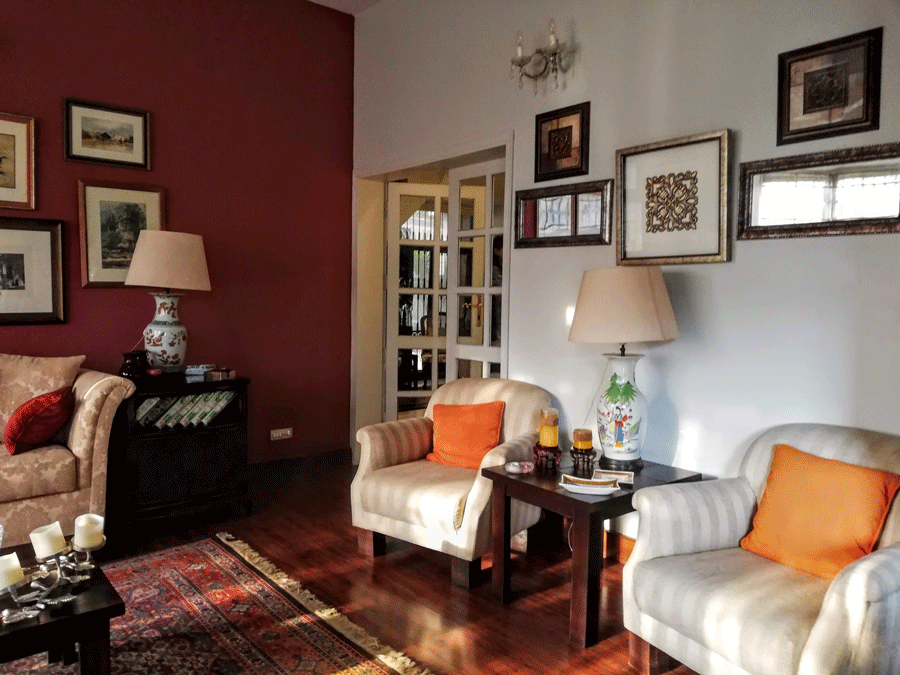 We see a lot of Chinese vases and cabinets in your home?
Mrs. Ahmed: Yes, our family lived in China for 4 years, so we collected a lot of things. I turned the large vases into lamps.
Sunita: I also love the twin cabinets in the hall way. My mother-in-law converted a Chinese screen to make these beautiful pieces.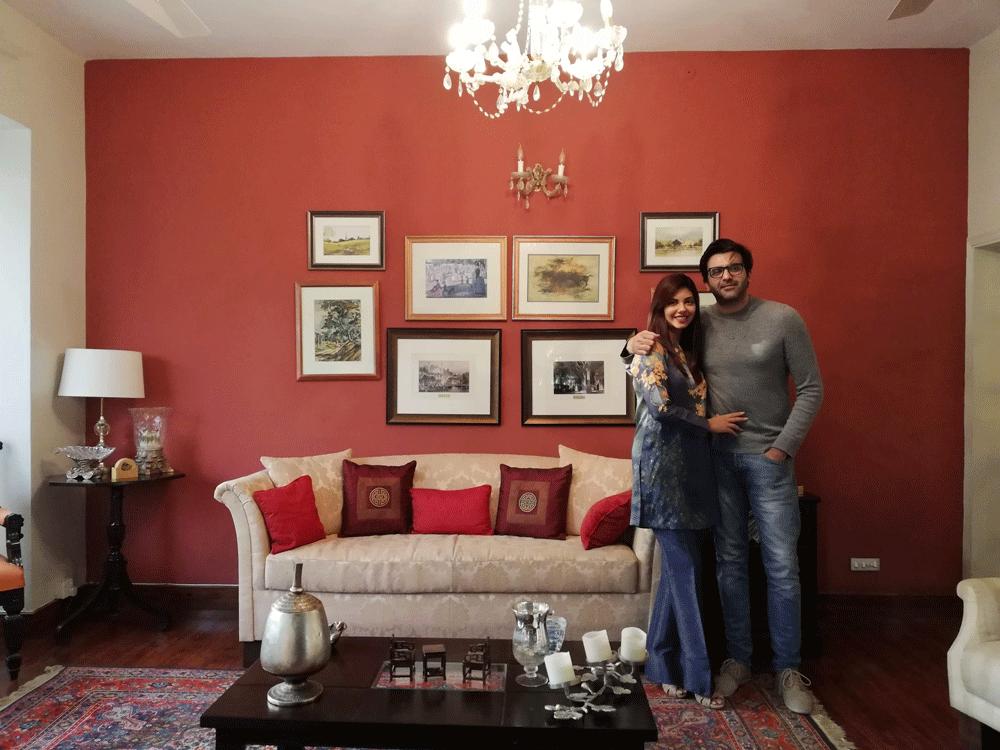 Do you love to collect art as well?
Mrs. Ahmed: Yes we have collected paintings from our travels. One big painting is from Turkey, but we also have several by Mansur Aye and other Pakistani painters.
Do you entertain a lot?
Sunita: Yes we do, probably have a dinner once a month or so. We like to invite people to our home.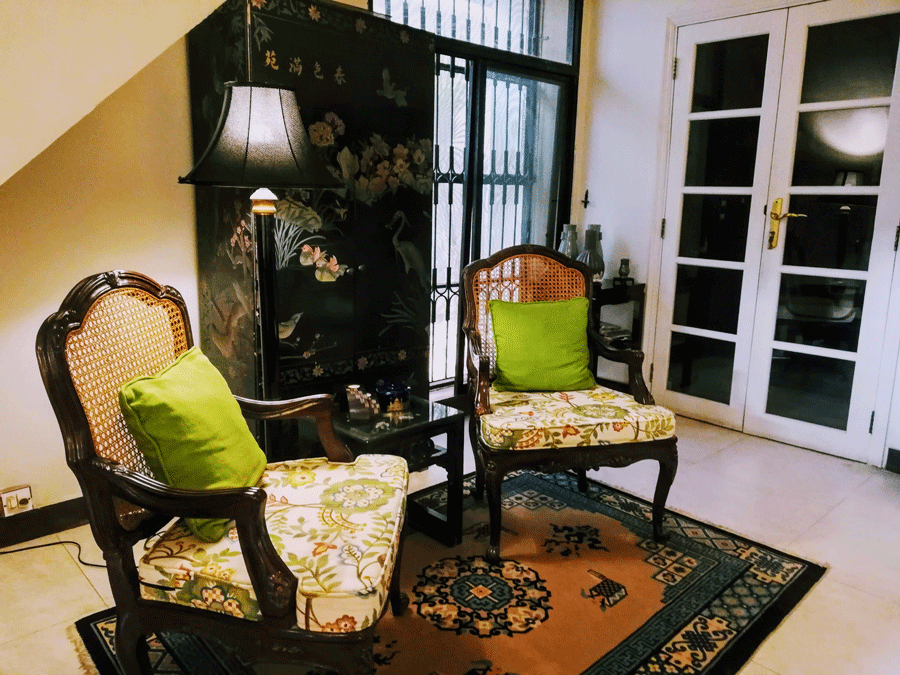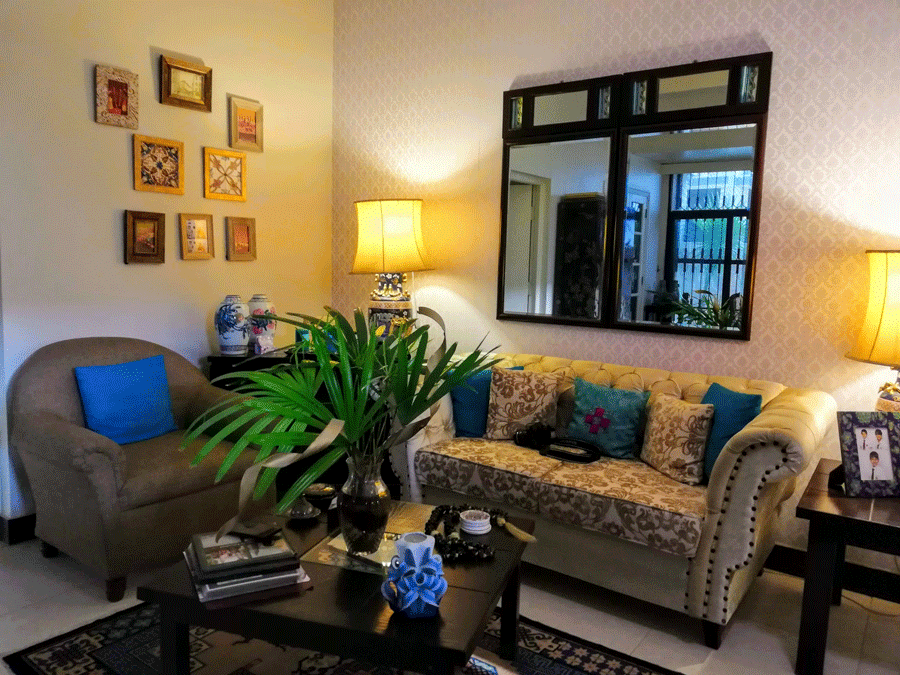 Mrs. Ahmed: It's much better than taking people to a restaurant. Everyone does that now, but we like to entertain at our place. I love to cook for them too.
Sunita Marshall's family home was a lovely space we couldn't wait to share with all of our readers. Team Homelovelifestyle loved the interiors, decor and the yummy homemade coffee cake served to us during the interview. Thanks Sunita and Mrs. Ahmed for all the love!