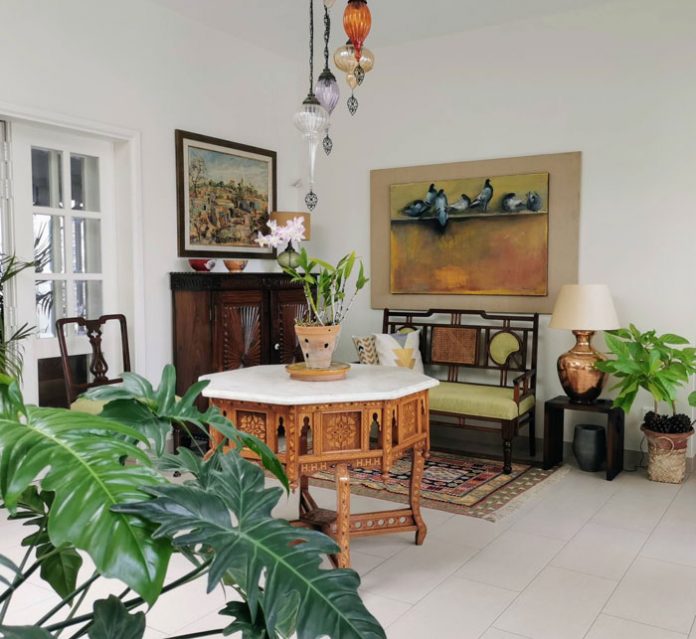 The soothing gurgle of water welcomes visitors into this creative Karachi home. A large pond with fat koi fish gliding around in it occupies the space underneath a staircase which leads to the upper independent portion of the residence. The water and surrounding foliage provided a respite on the blisteringly hot day our team visited the home of Sadia and Mahir Muzaffar. The warmth of our hosts was offset only by the ice cold glasses of lassi consumed by us while Sadia chatted about the casual yet creative decor of her home.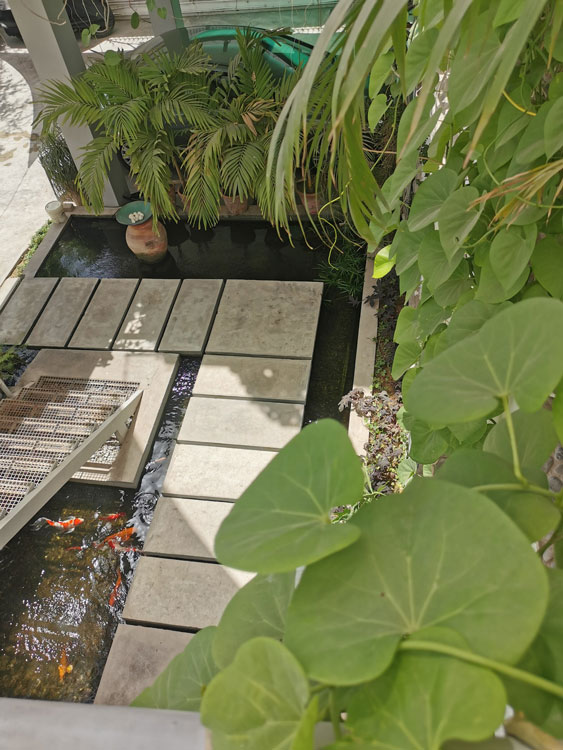 The pond is a such a clever way to use this area under the stairs.
This was my husband's idea. The water in the pond is filtered through the plants that grow in it and is recycled. So we don't need to change it at all. The fish also find food in the water but we do feed them as well. They have grown almost too fat (laughs).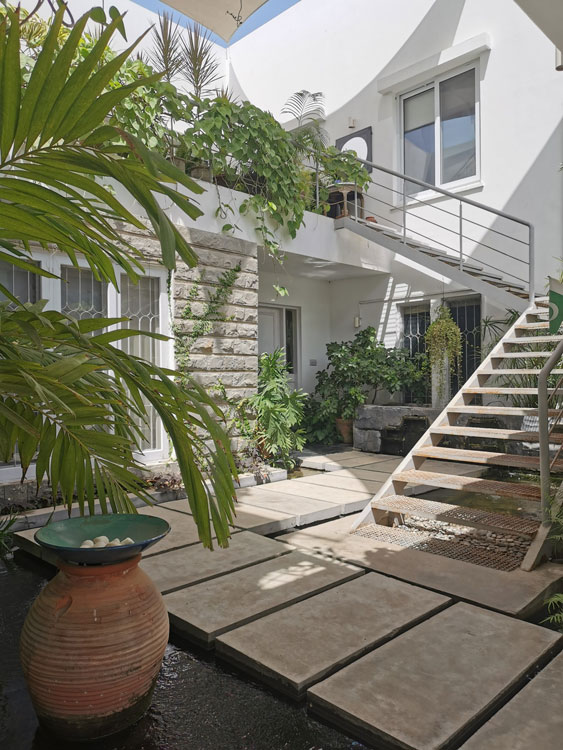 Also the sound of the water drowns out the noise from the road outside. Since our street leads off a main road, it gets very noisy. So when we step outside we just hear the gurgling of the water not  traffic.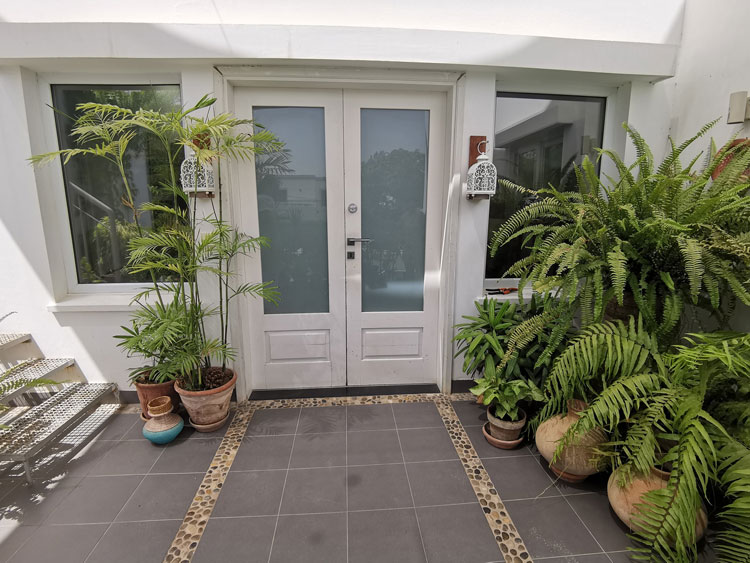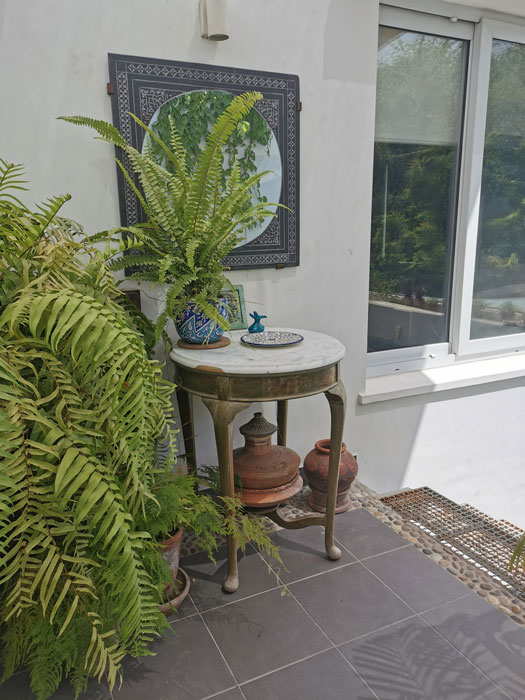 You are responsible for all the decor? You have an obvious preference for antiques.
Yes, I do. And my family has given me  the freedom to pick up all the junk I want. I have collected pieces at different times from different places. For example, the base of this table is made from the base of an antique sewing machine I picked up at the Karachi Auction Market. It is a nightmare to dust but I love it. It has the name of the manufacturer carved into the filigree in German.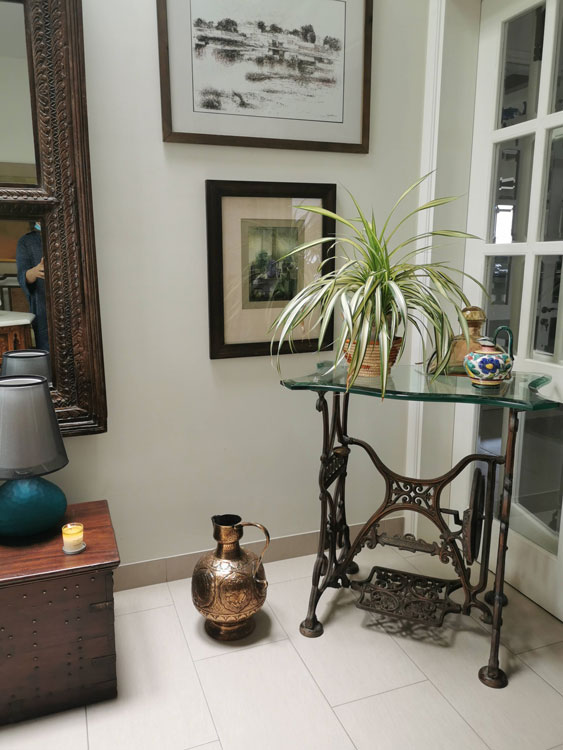 You have chosen a very sub-continental, colonial aesthetic?
Well initially, when we built this house we had very little money left to furnish it. The house was literally empty. I used to work in a bank and my branch was on Victoria Road, so after work I would visit the old furniture shops searching for a bargain. In those days, many Parsi and Christian families were migrating and selling their things and I found some amazing pieces at very good prices. I bought my dining table for a song! It is solid teak.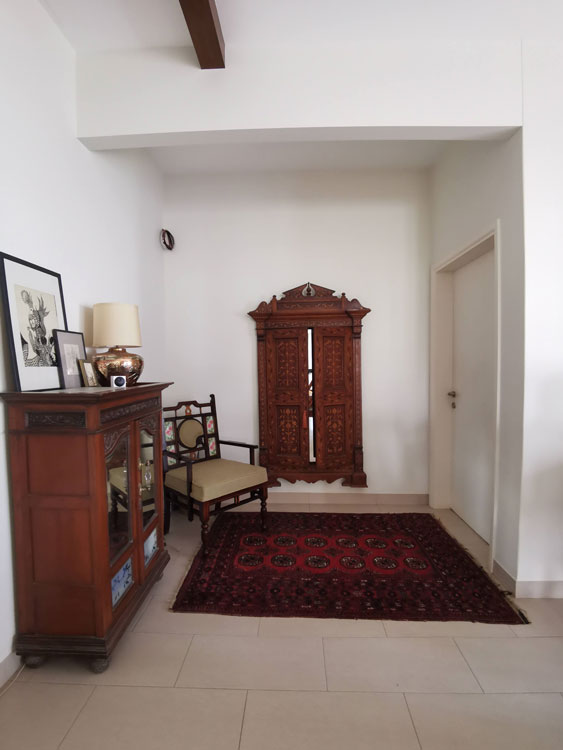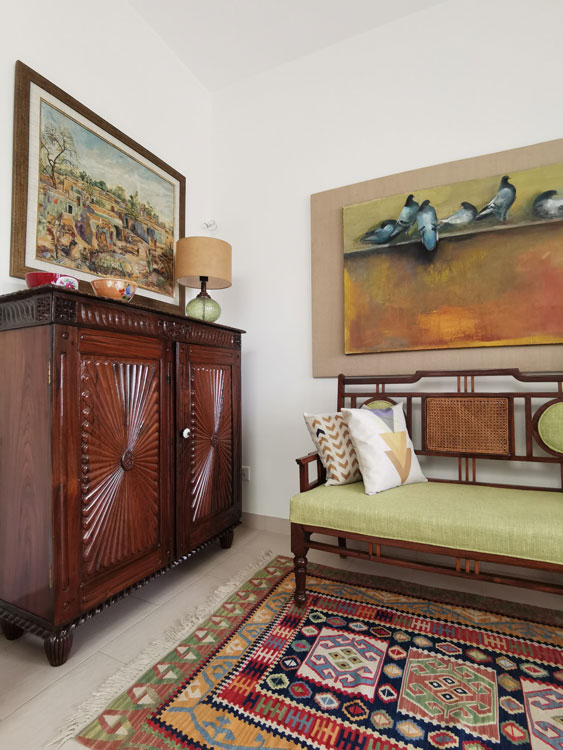 This old, sub-continental aesthetic just drew me and I realized I really enjoy finding old pieces and bringing them back to life. The fun is in the hunt!
We can see you have used antiques and quaint objects very creatively.
I also inherited some very interesting pieces from my mother-in-law. Like a spittoon which she made into lamp and a fondue set.
What about this jhoola which dominates the sitting room?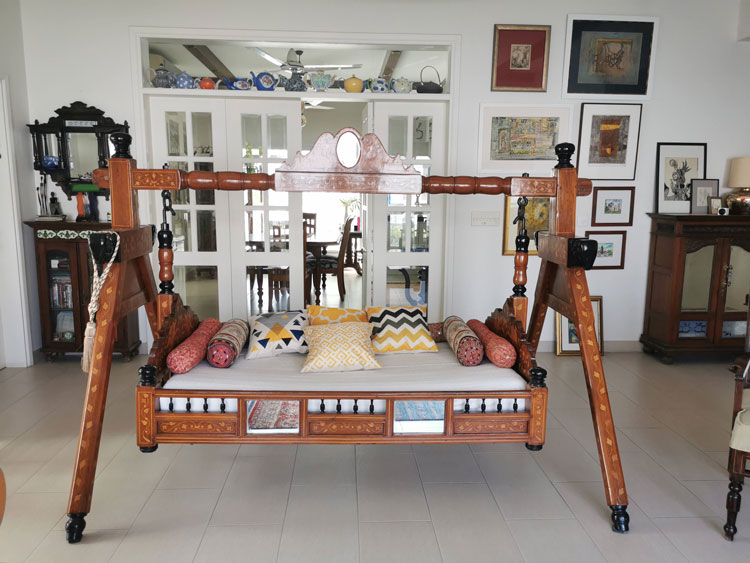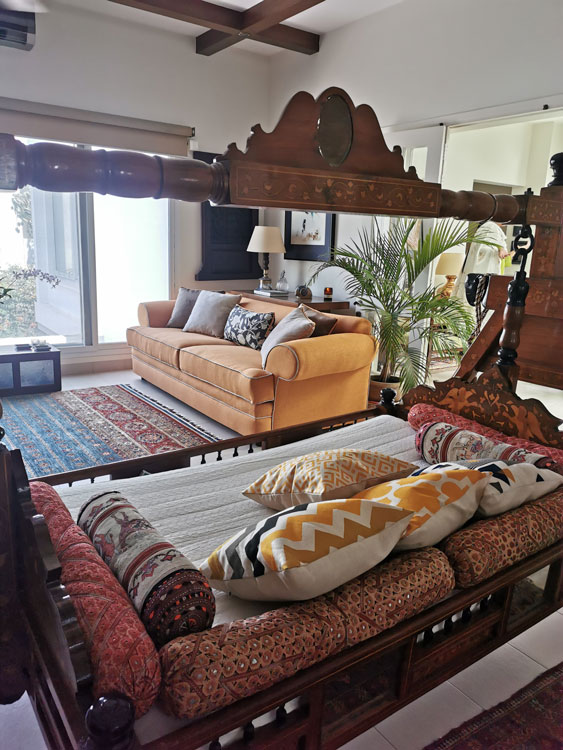 This jhoola was something my daughter really wanted. It had belonged in her friend's home  and had sentimental value for her. So we bought it when they were selling it. The entire room was then designed around the jhoola because it is a big piece.
Which is your favourite room in the house?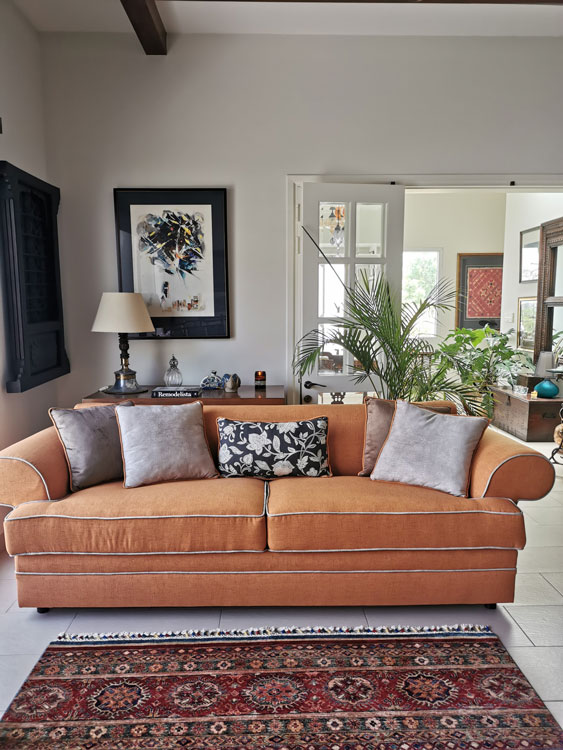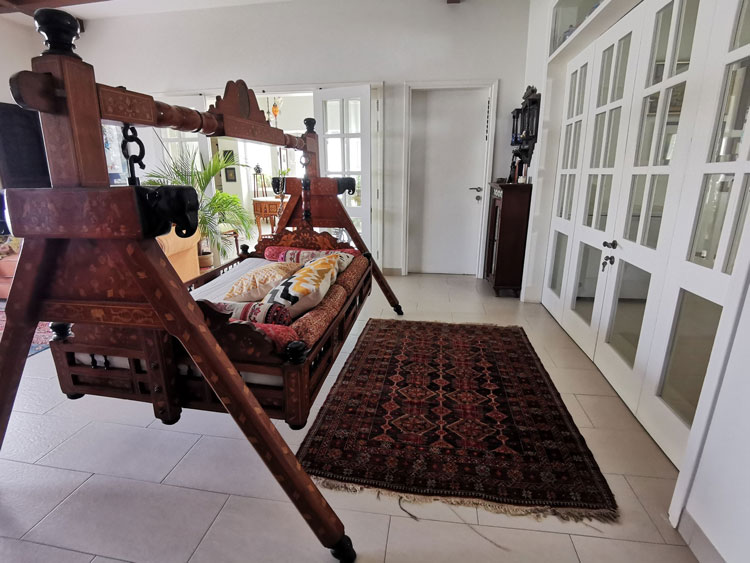 Probably the sitting room. I hate formal drawing rooms so this is where we hang out and where we welcome visitors as well. The whole home is very casual because that's our lifestyle.
The dining area is also informal with an open kitchen.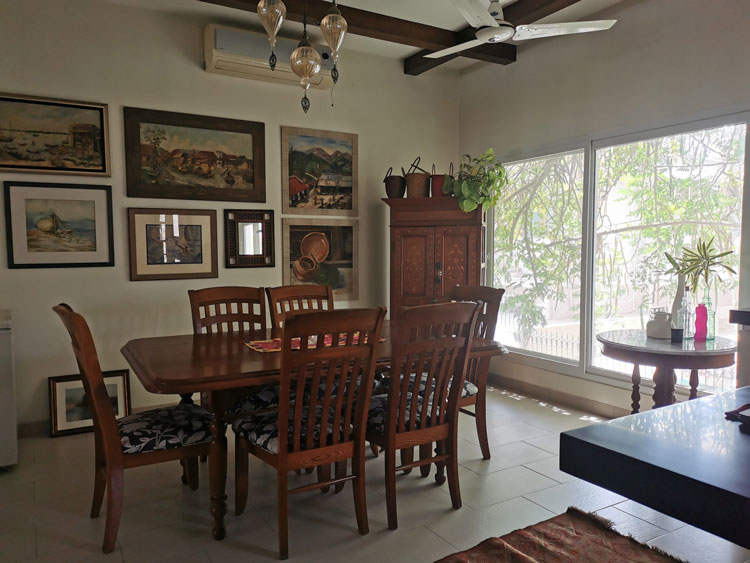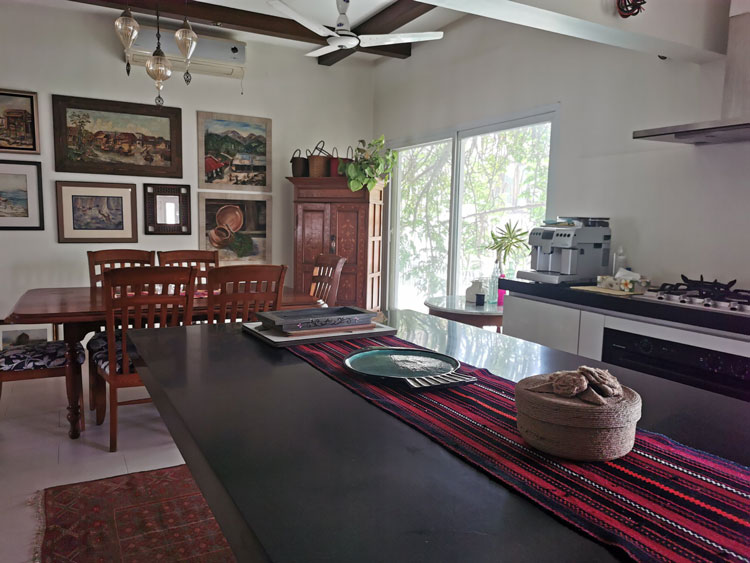 Yes. We have a clean kitchen attached to the dining area and a smaller kitchen for heavier work but we use both.
The sitting room opens directly into the dining/kitchen area but the rooms can be closed off from each other by glass doors. I didn't know what to do with the dead space on top of the doors but it made the perfect spot for my teapot collection.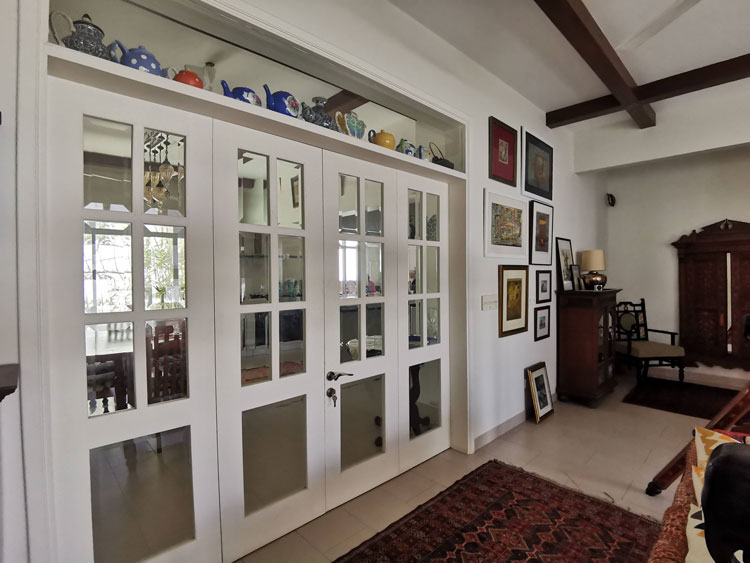 You said you love hunting for antiques.Any memorable stories?
Yes. I used to love scouring through the old shops of Karachi. I would park my car and walk into the old city quarters where the streets are very narrow. One time, I wanted a copper kettle and  I went to a shop and asked the man for one. He told me to follow him to his house and led me through maze of winding streets to his home.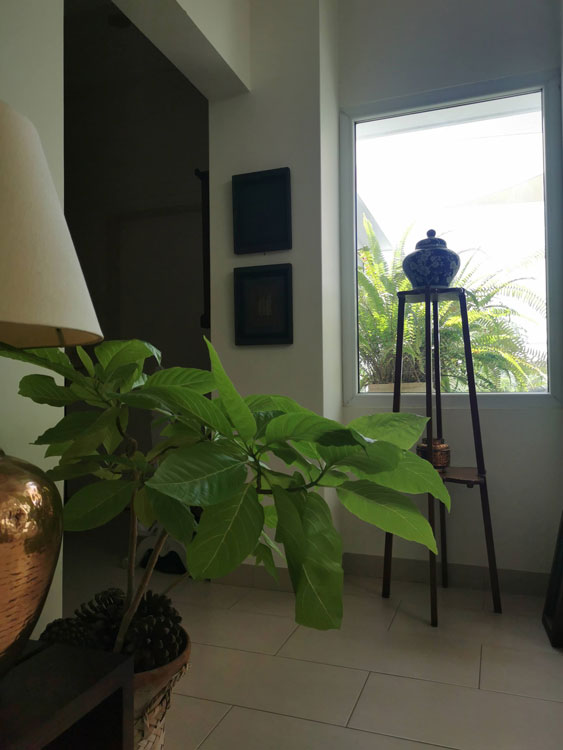 It was a very old house, the kind which had niches in the walls for lamps. And one room was literally filled from floor to ceiling with copper objects, green with patina. It was incredible! I found a kettle and some other things…basically all I could carry back with me. It was quite an adventure.
What do you look for in your artwork?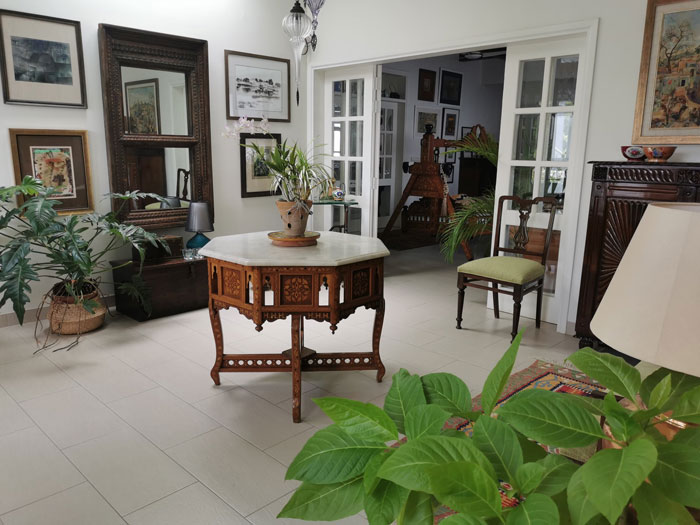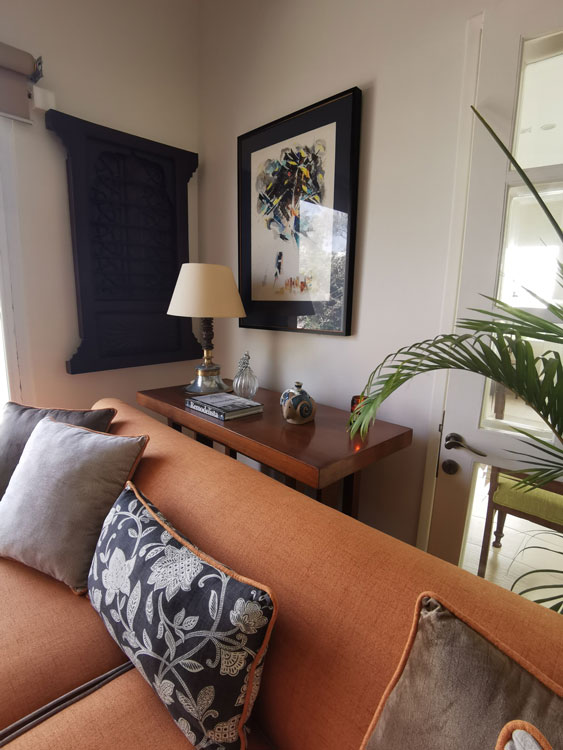 Before buying a painting I ask myself two questions: Can I live with this? Because there are very famous artists whose work I cannot see every day. And second: Can I pay for it. So my collections ranges from works by friends and relatives to some well known names whose work I was lucky to get at good prices.
Your home is also a smart home?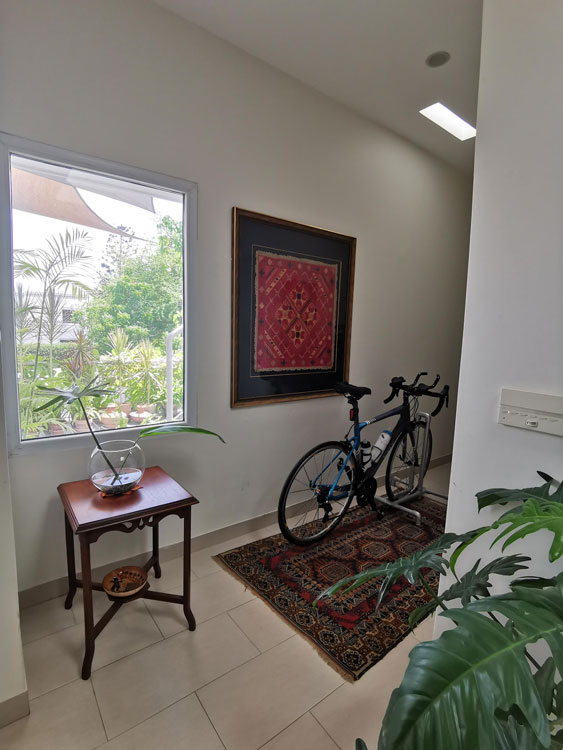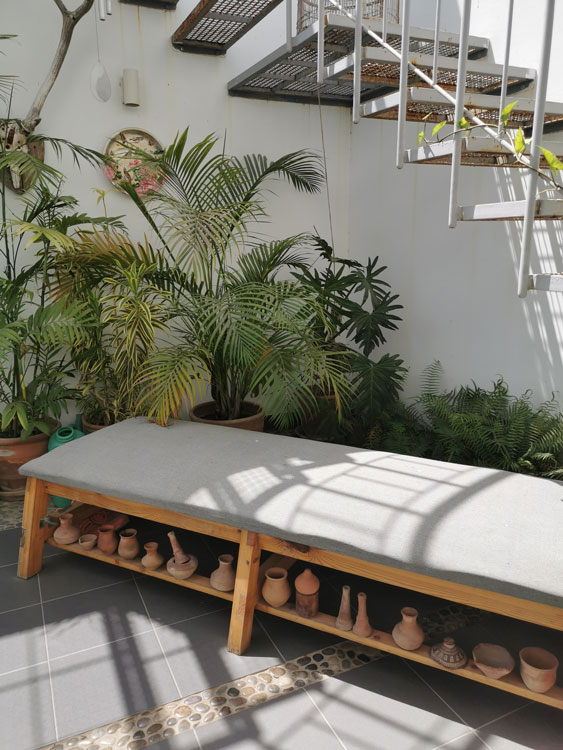 Yes. That is all my husbands' doing. All the electric devices are remotely controlled and go on and off with a timer. It saves a lot of electricity.
Photography by Naeema Kapadia