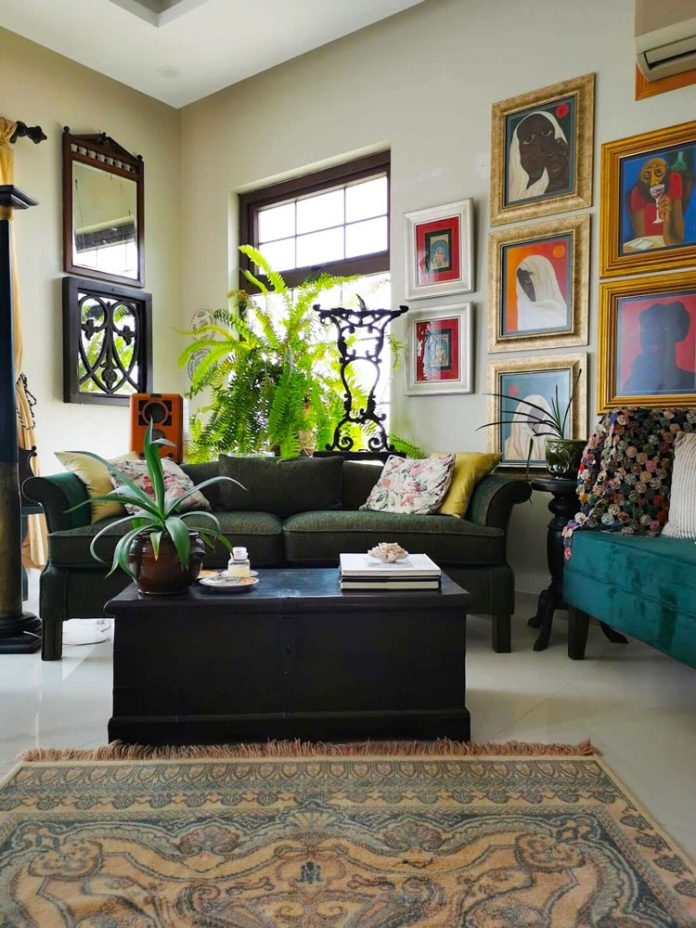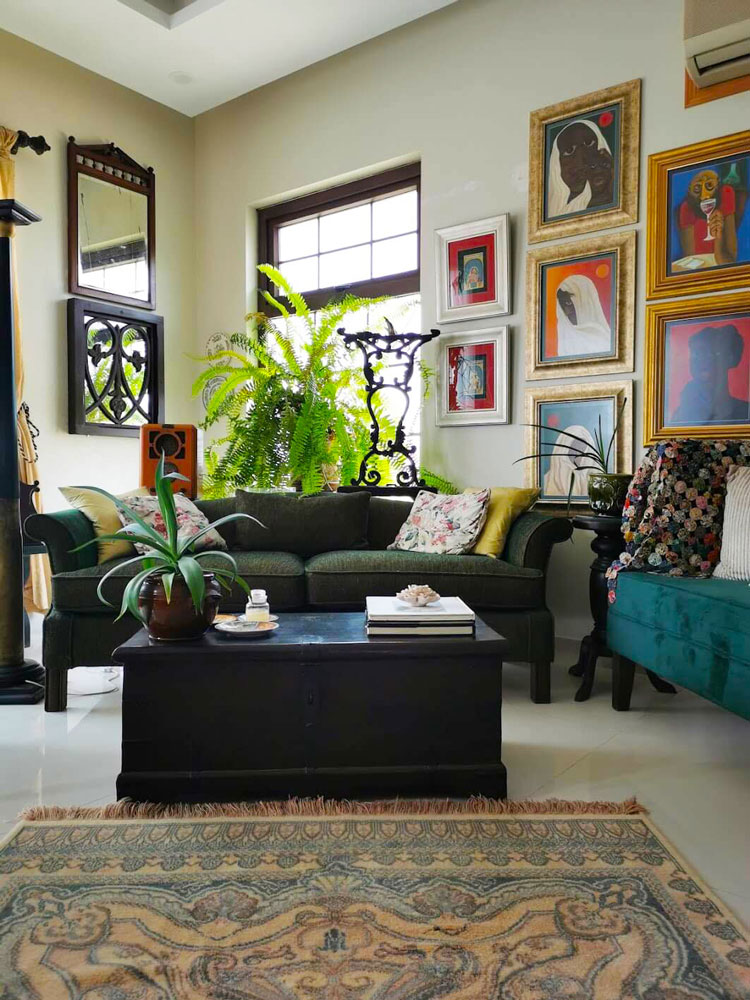 Walking into this second floor portion in a wide-open, wind-swept Karachi suburb, one is quite unprepared for the treasure trove inside. The home of Salman Hamid is filled with an astonishing collection of antiques, curios, re-purposed artefacts and much more.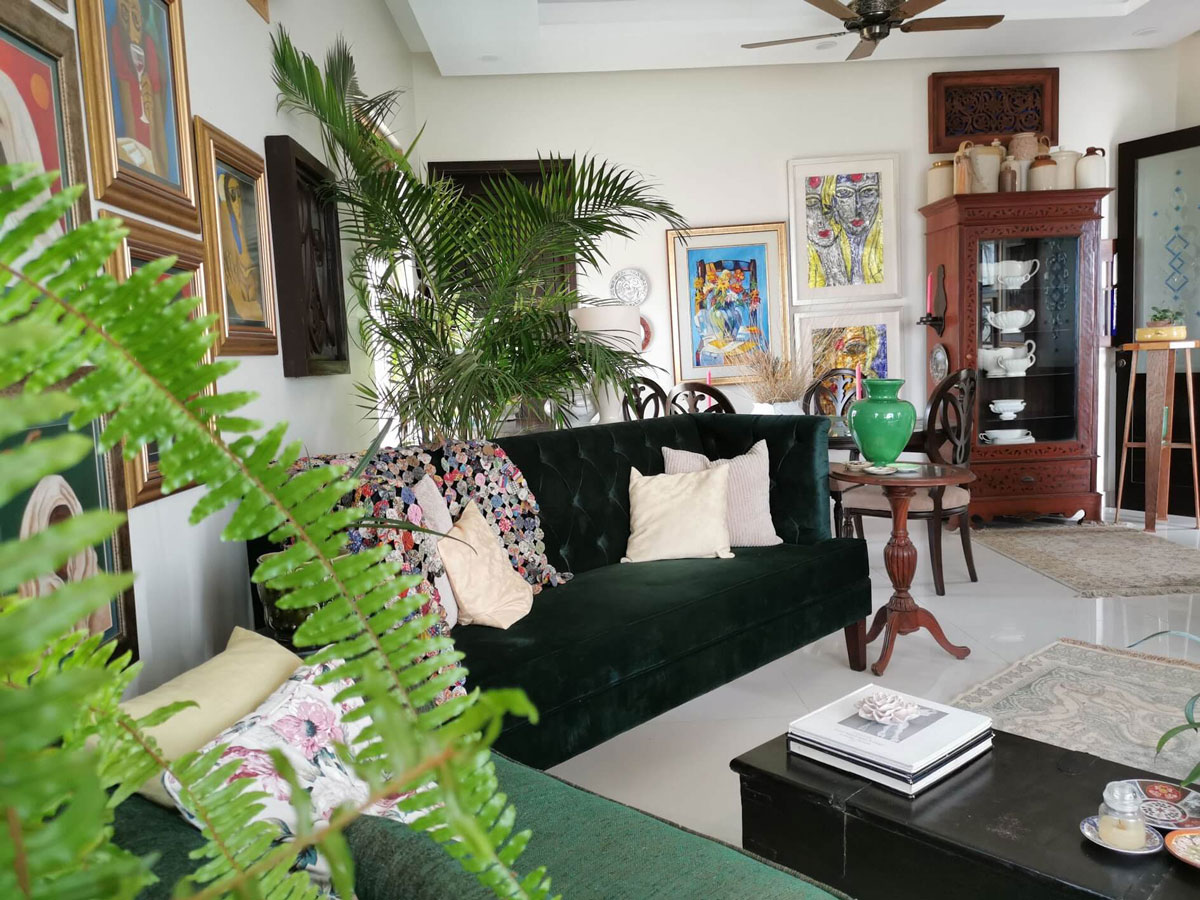 A lawyer by profession, Salman has a passion for collecting antiques and random objects and restoring them in his vision. "This interest for design and decoration just comes to me naturally," he says. "I see things in an object which others might not. I like art and design and find it wherever I can."
Team HomeLoveLifestyle was warmly welcomed and thoroughly enjoyed our visit to this astonishingly creative upper portion home.
You have an amazing collection of things here. Displaying them all is also a challenge.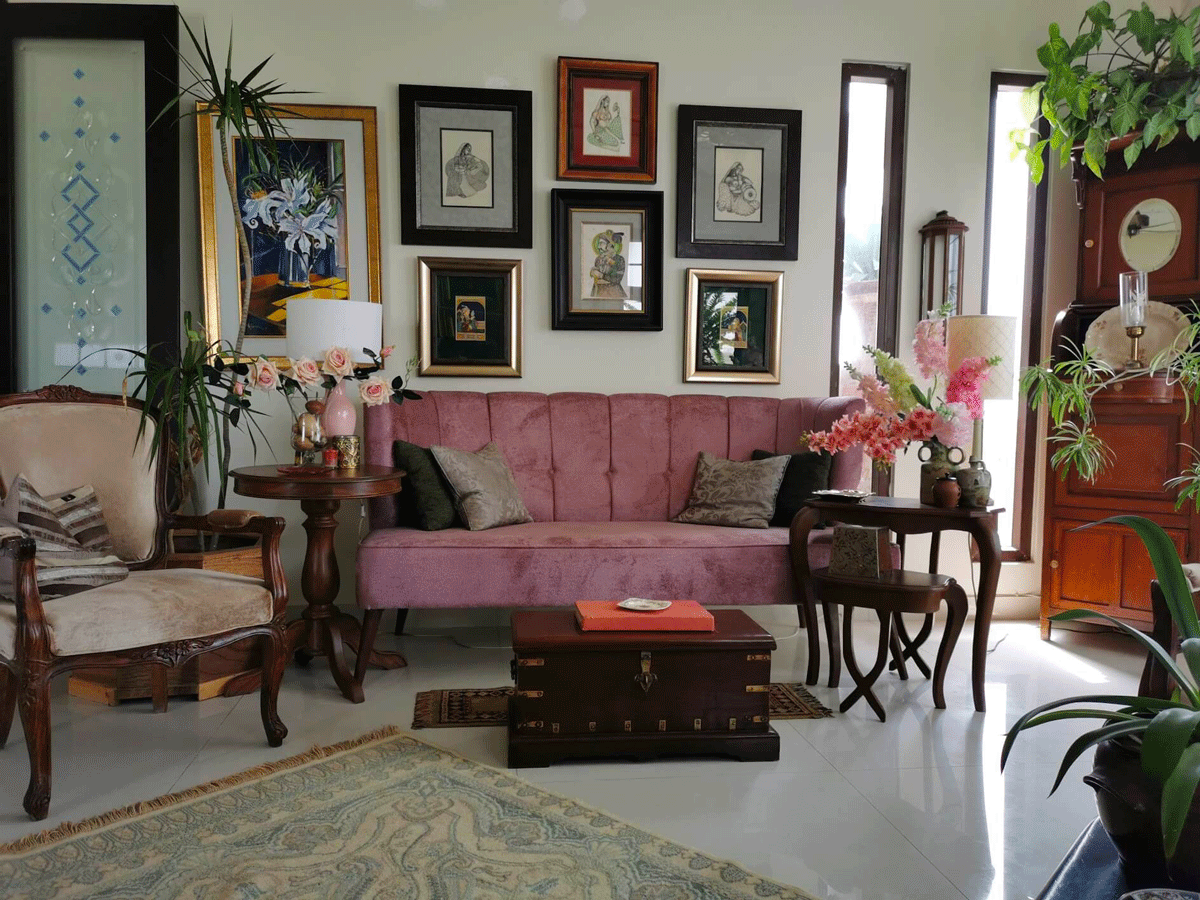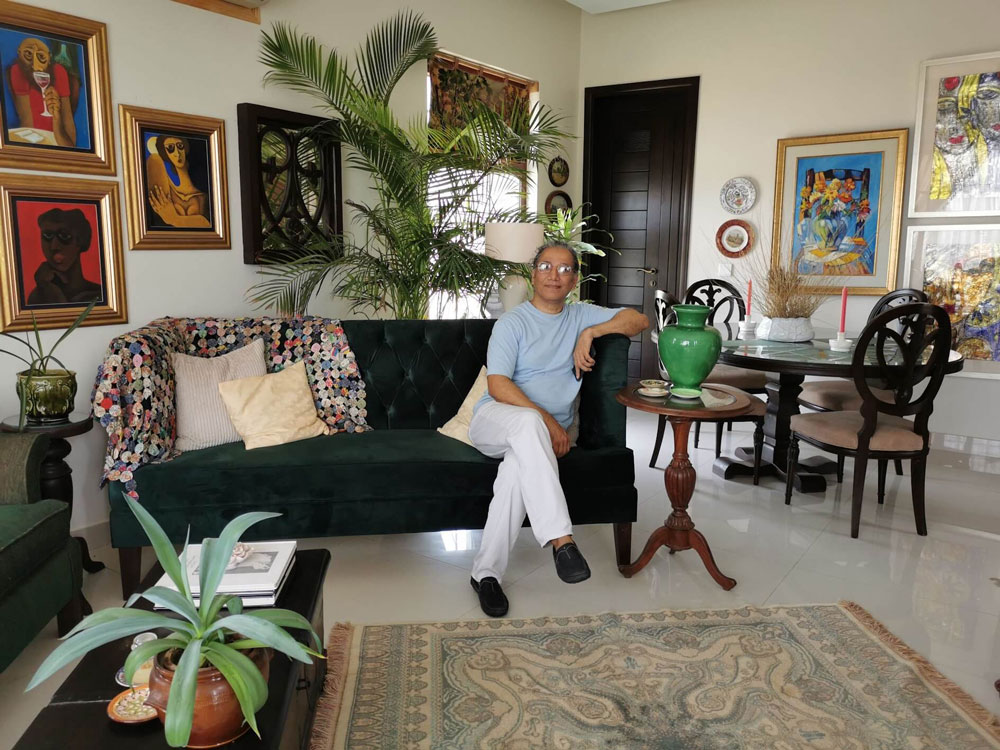 Yes. I have my own way of arranging objects. There is a lot going on here but there is a system to everything and a symmetry which is not obvious. For example, objects from certain materials are placed together. Then all the pieces in my living room are single. Nothing matches, but the fact that everything is a single piece is the system.
How long have you been collecting objects? 
I have built up this collection over the last 30 years. This house is brand new though.
You obviously have an eye for things. Where do you find pieces?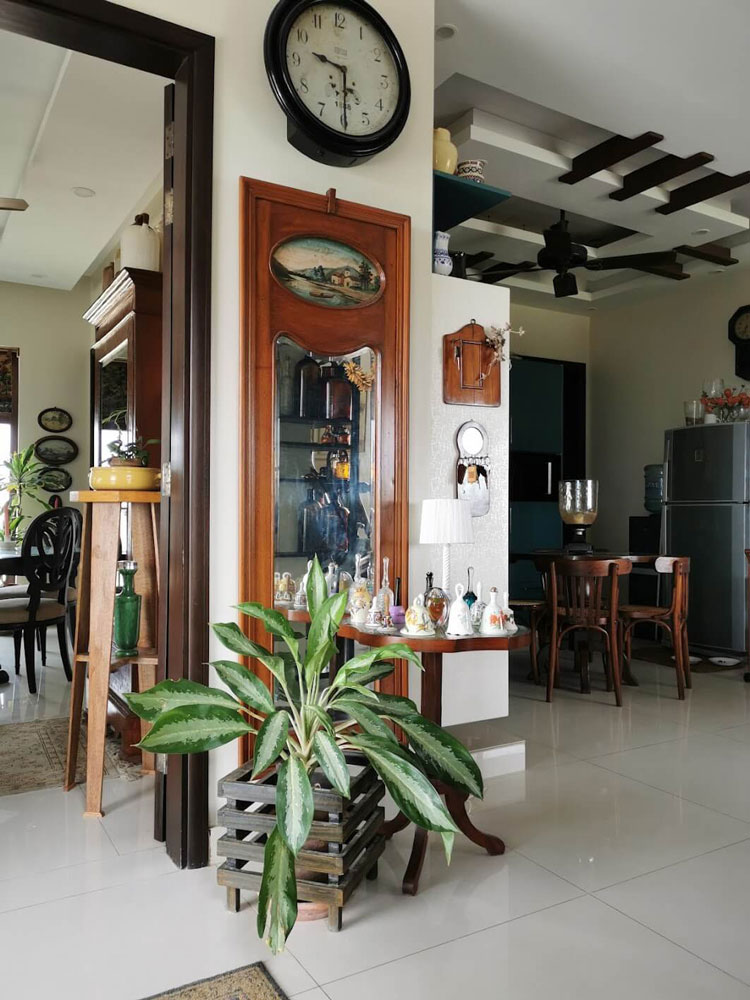 These things are collected locally and from all over the world as well. From Sunday bazaar, to Korangi and from my trips abroad. This pair of animal antlers mounted here were picked up on a trip to Kirthar Park. These logs are from Korangi. These stone carvings were left by someone in a graveyard where my grandmother is buried.
And the antique furniture stores in Karachi of course.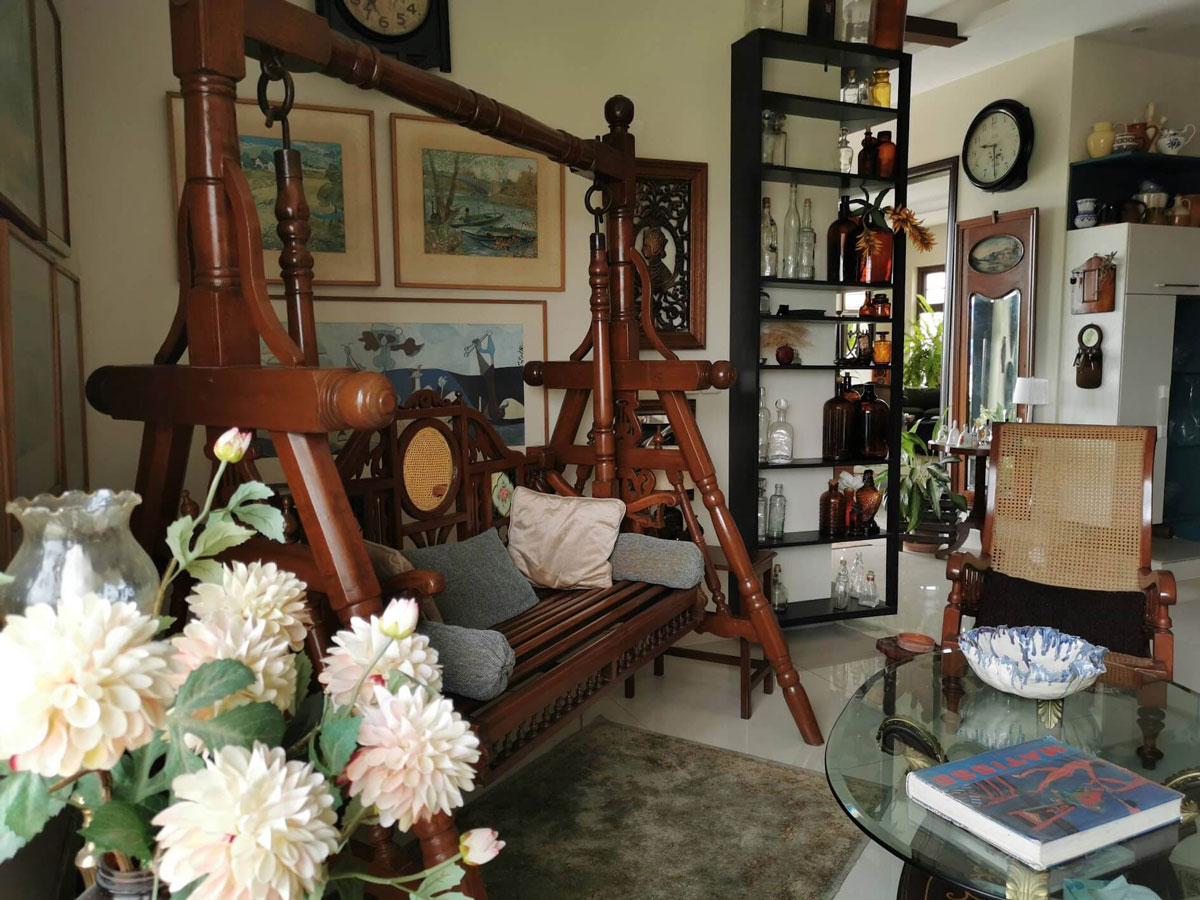 The old furniture stores in Karachi have become too expensive and the stuff is too designed for my taste. It's becoming harder to find pieces I like. I like to pick up things that speak to me, literally junk and  others think I'm crazy for buying. I take things and use them in different ways.
So you actually make make things out of old things and junk.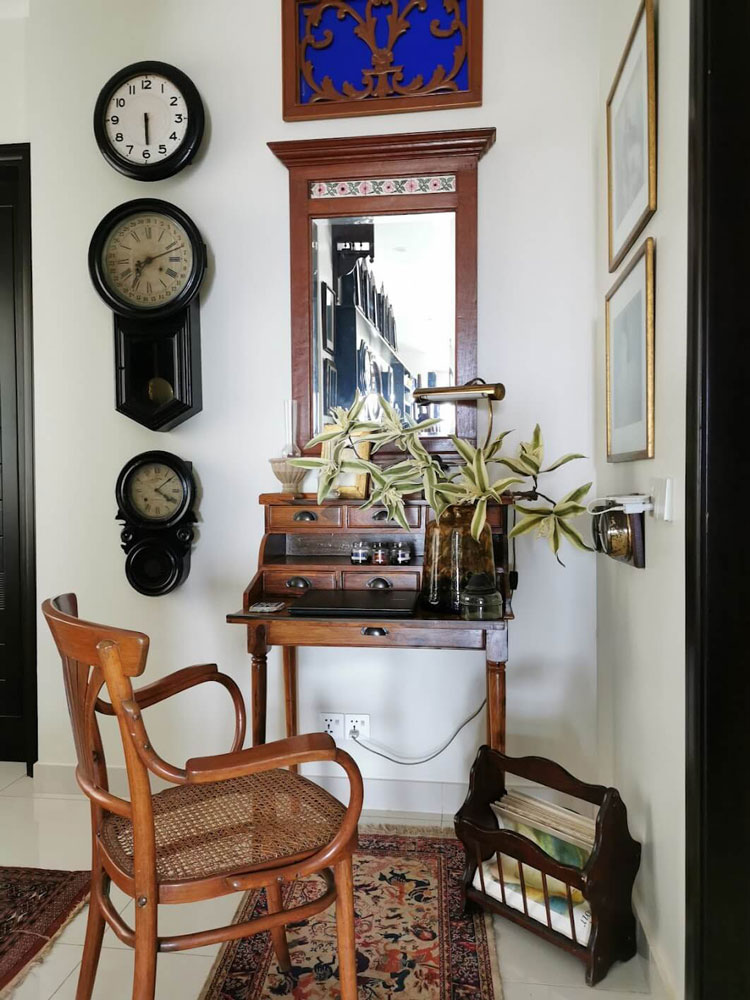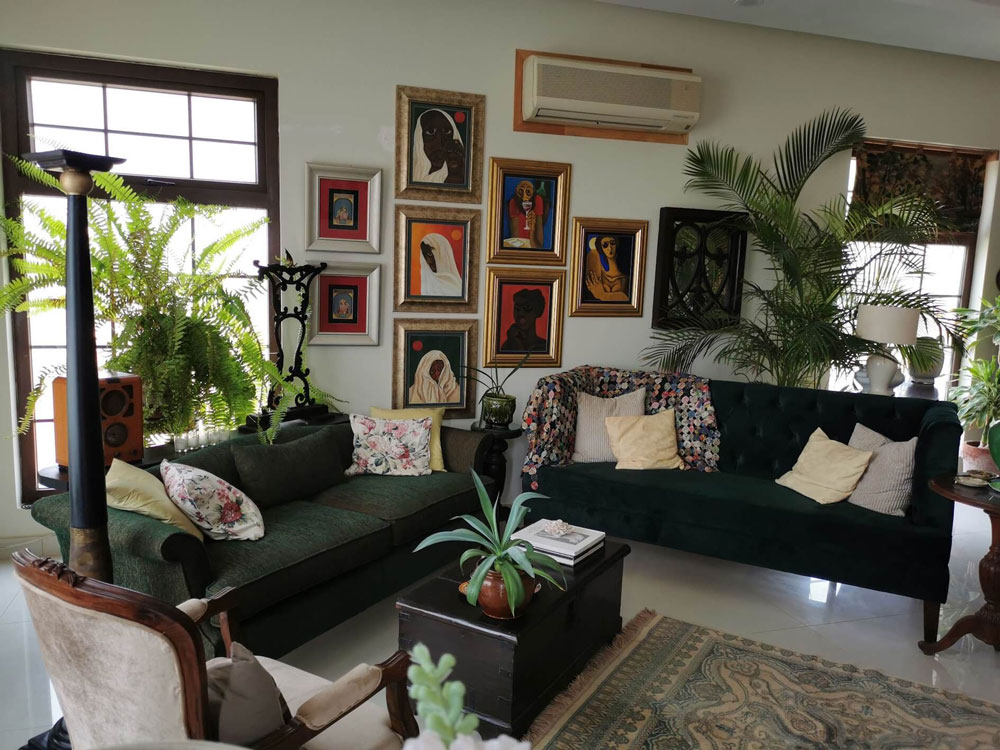 Yes. And I design things from scratch as well. This antique looking writing desk has been designed by me. These chairs were inherited from my grandmother's home, but I altered the design a bit. These candle stands have been converted into lamps. And this tall floor lamp is actually made from a bombshell!
And these tables?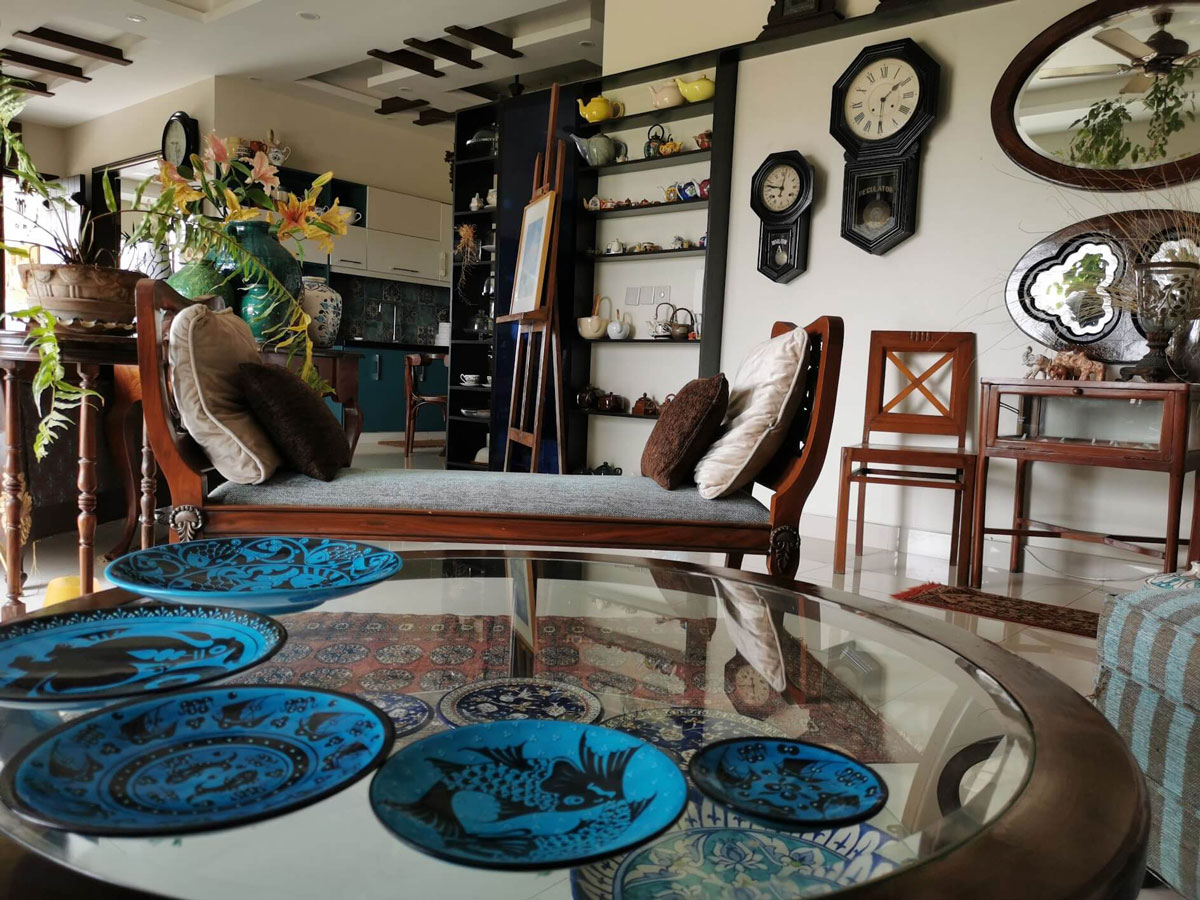 They are made from roshandans which I got from Punjab colony. I have a very good carpenter. He is very slow but very meticulous. We have fights as well but we understand each other. He puts up with my experiments. It's a process.
Tell us about this antique fan in the kitchen.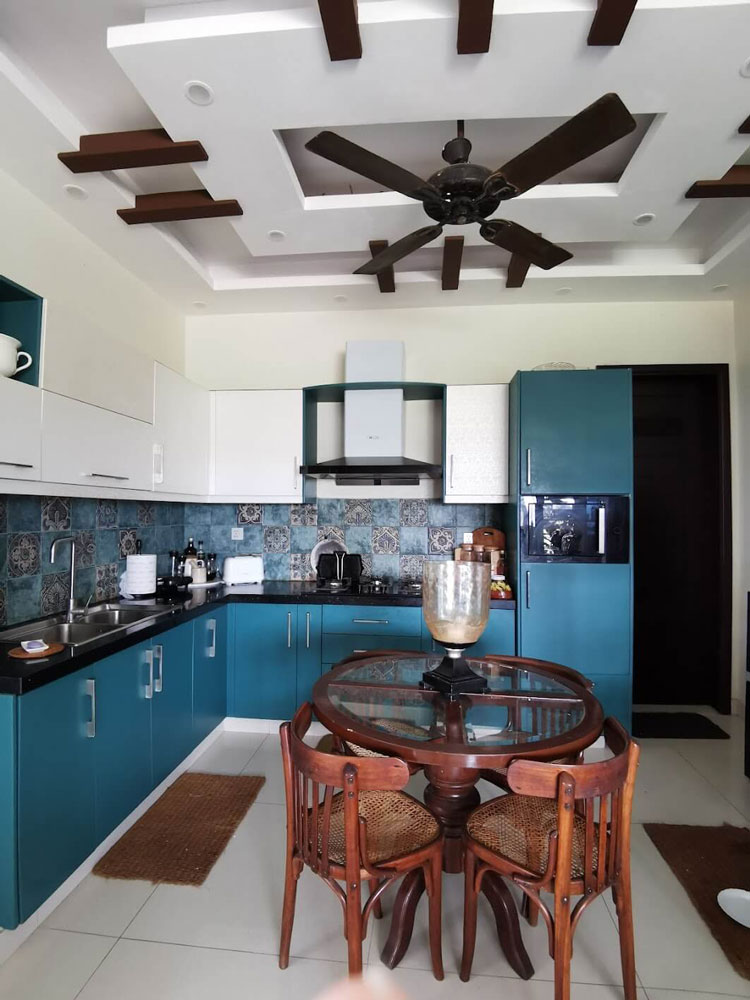 This fan was hanging in a car workshop. I spotted it and asked the price and they gave me an exorbitant figure so I left it. I went some time later and it had stopped working so I bought it off them. Then I  restored and painted it black.
You have so many interesting collections.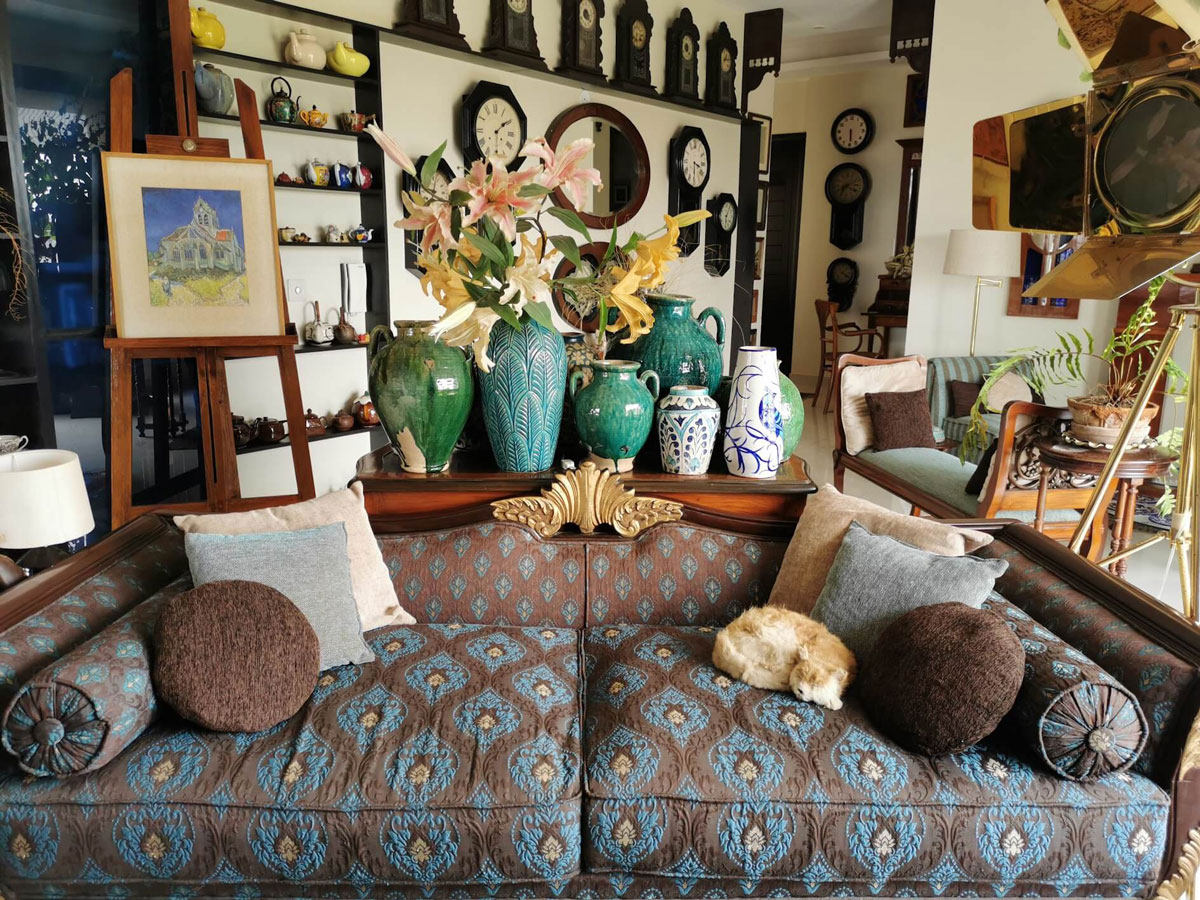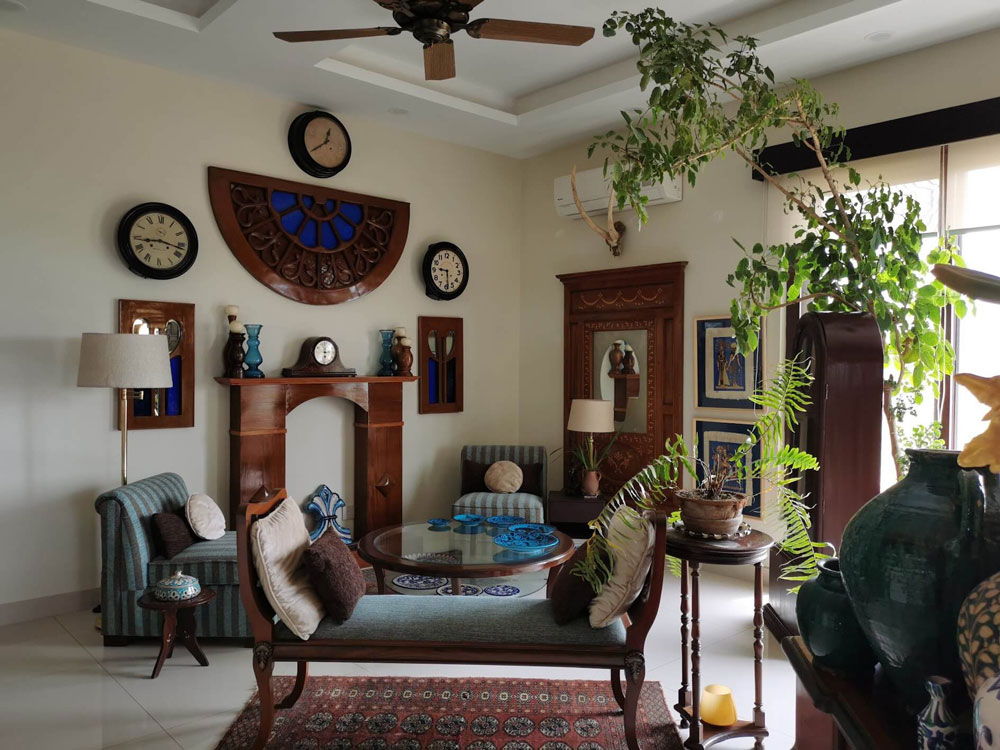 Yes. The collections of ceramic pots is from Hala, Quetta and some are even from the paper batli wala. The bottles are from botal gali, and all over the place. The teapot collection is from China to Quetta and so on.
Have you thought about doing this professionally?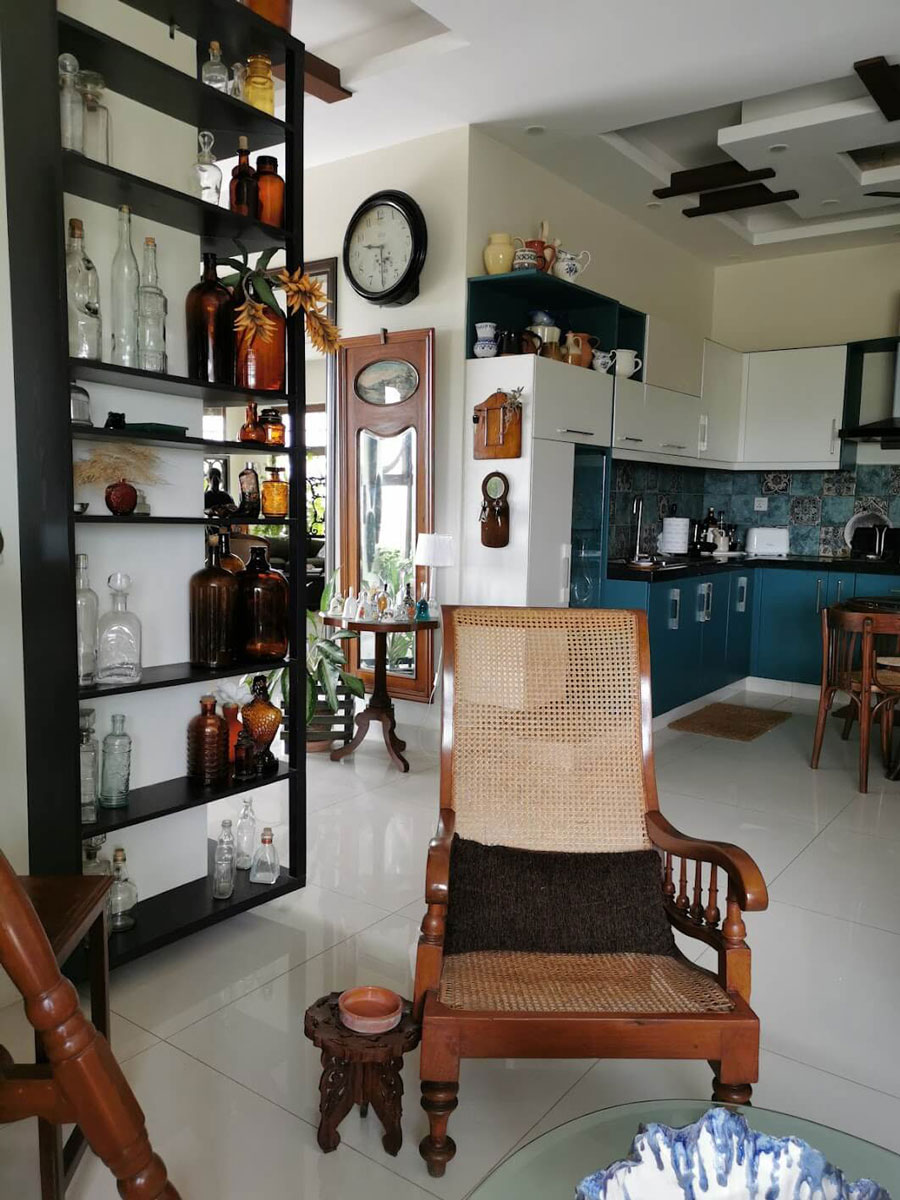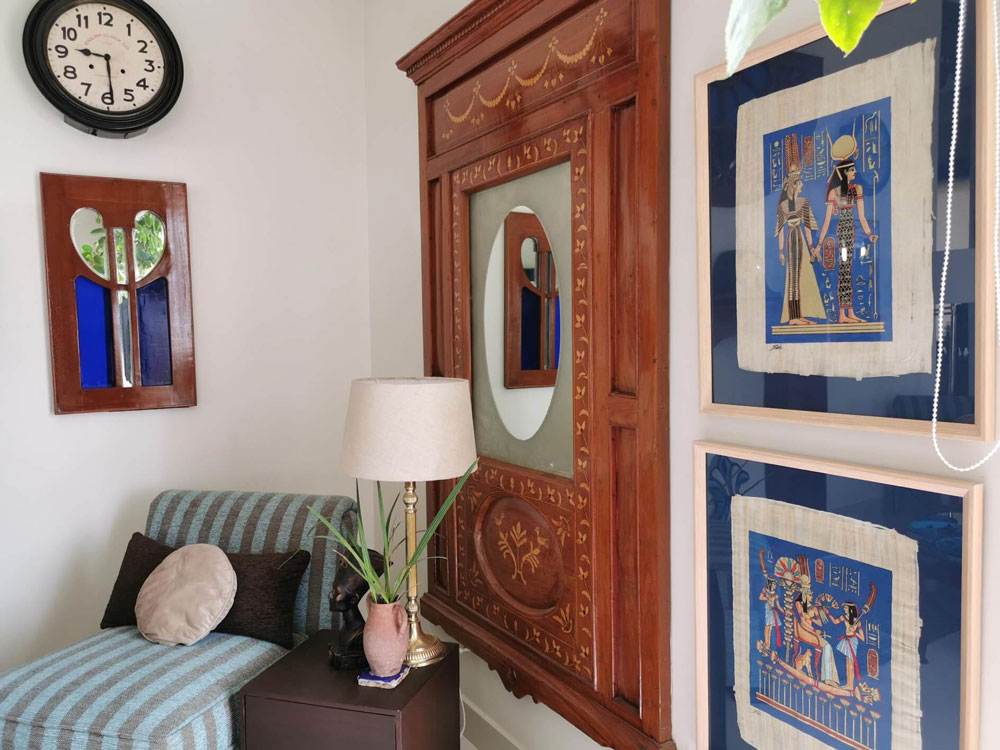 I would love to and I'm open to consulting . But I haven't started yet. I would love to help people to educate themselves about beauty and design. About the right  angle, mood, colour scheme… without spending a lot of money.
I no longer have place to keep things so when I see things I hold back. Dil machalta hai. So I would love to do it for others.
What is your favourite space in the home?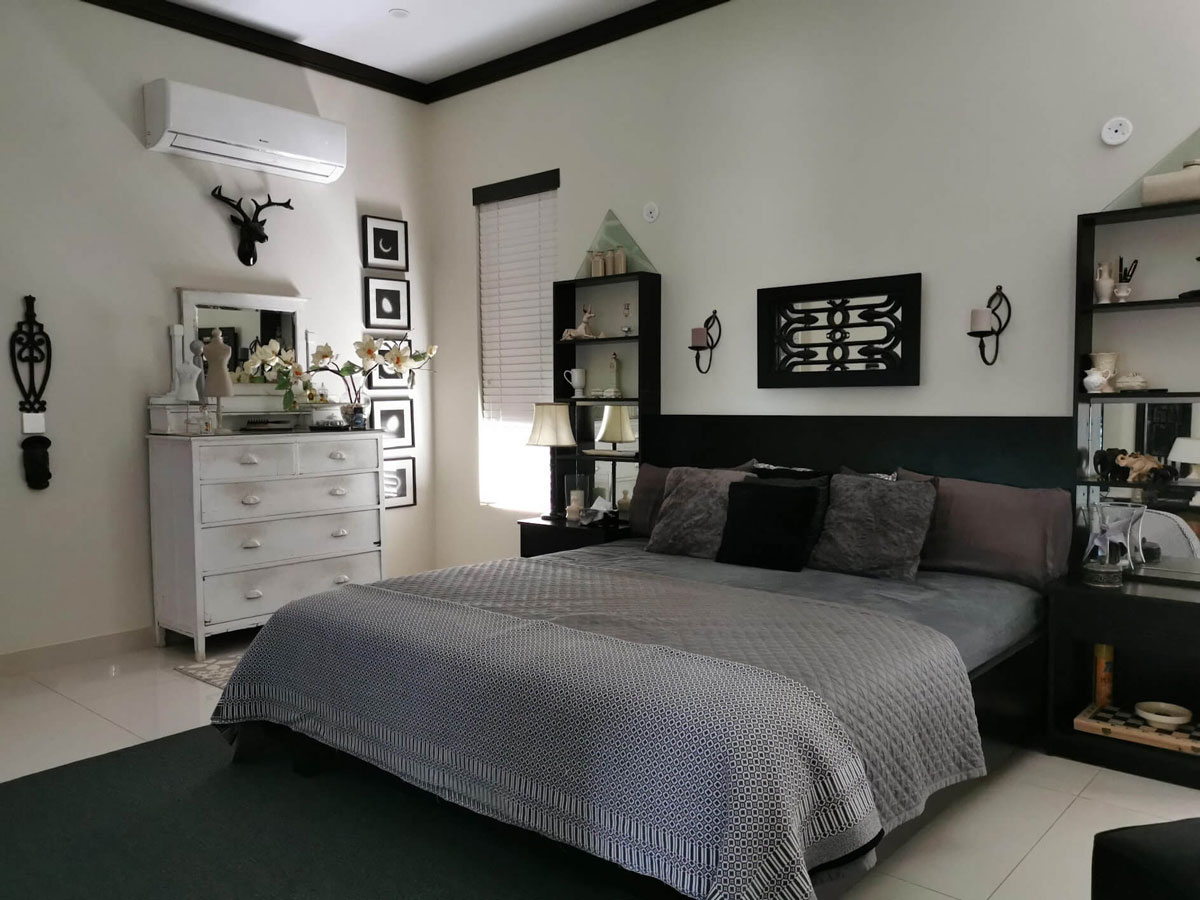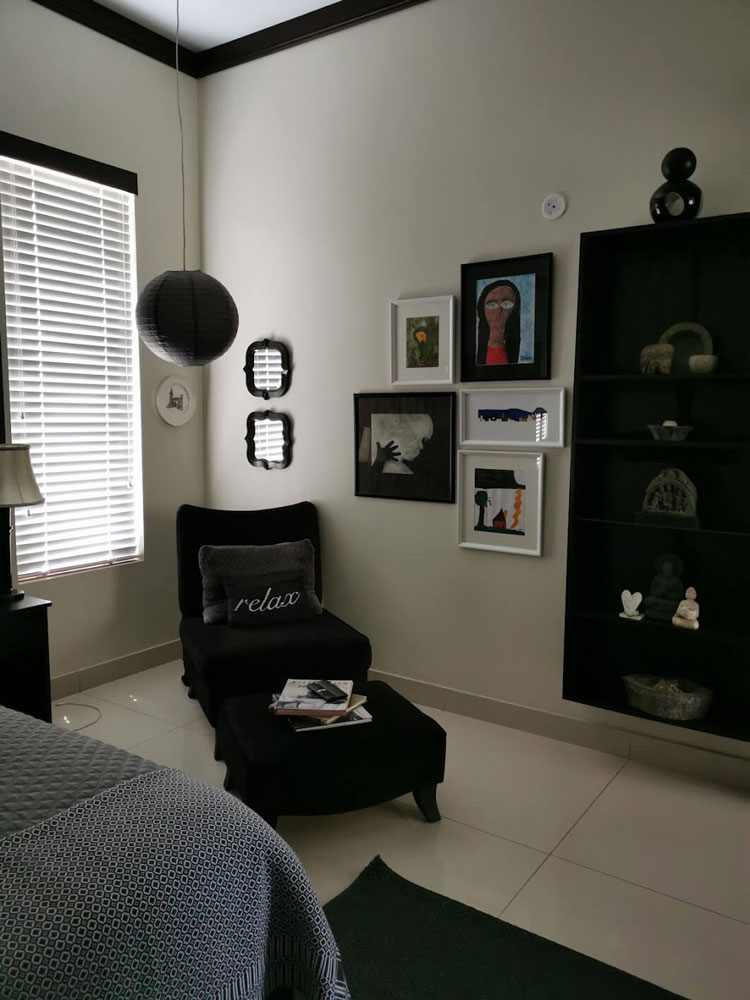 That would be my bedroom where I can come home and relax, watch TV. I also love the terrace where I sit and have tea.
Do you entertain often?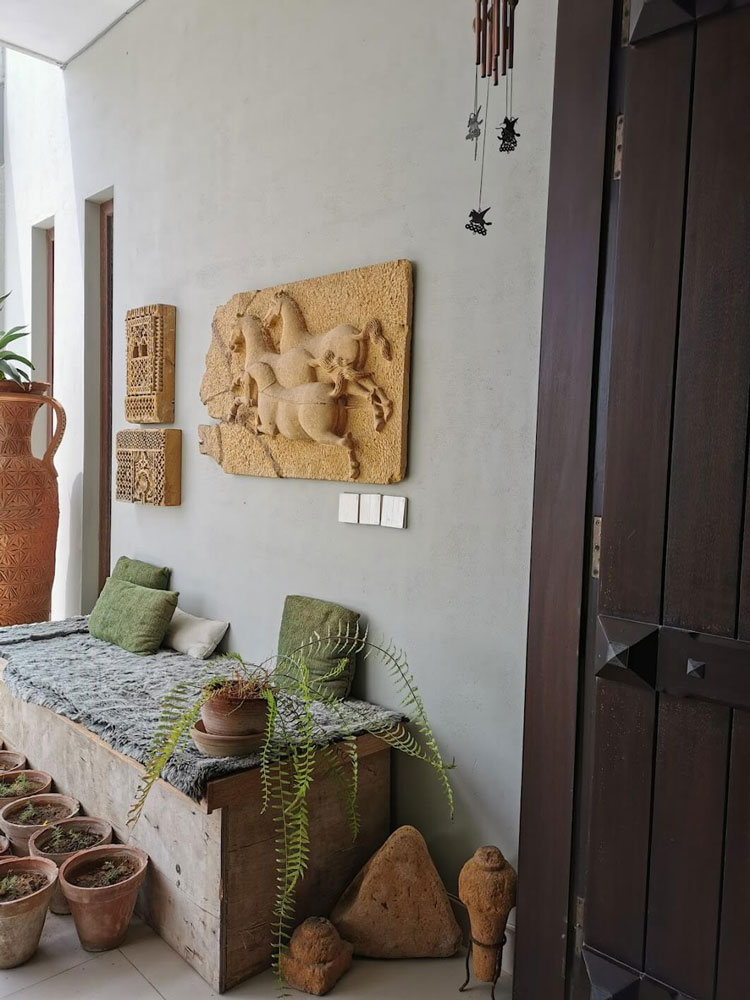 Oh yes! Almost every weekend. The open plan of the house works very well for entertaining and I love having people over.
You obviously have a love of plants as well.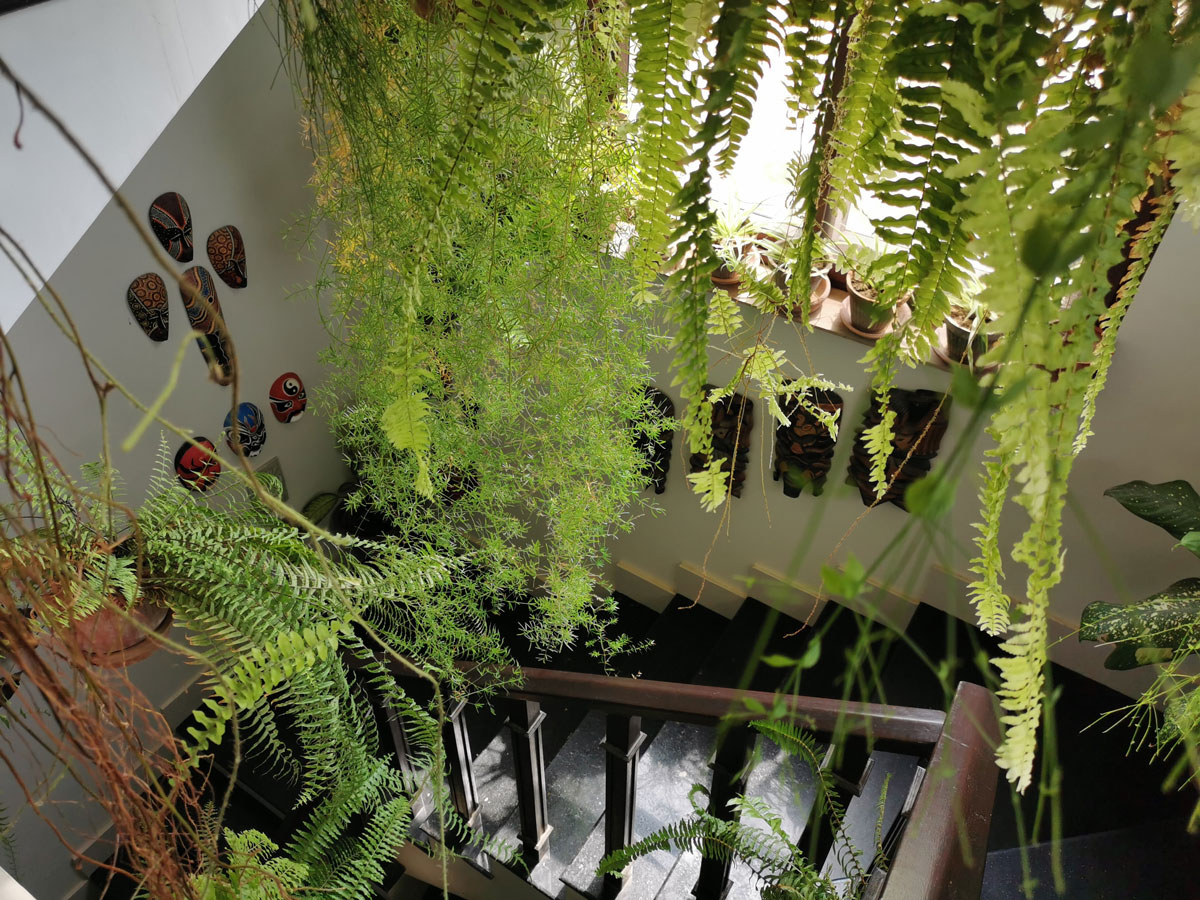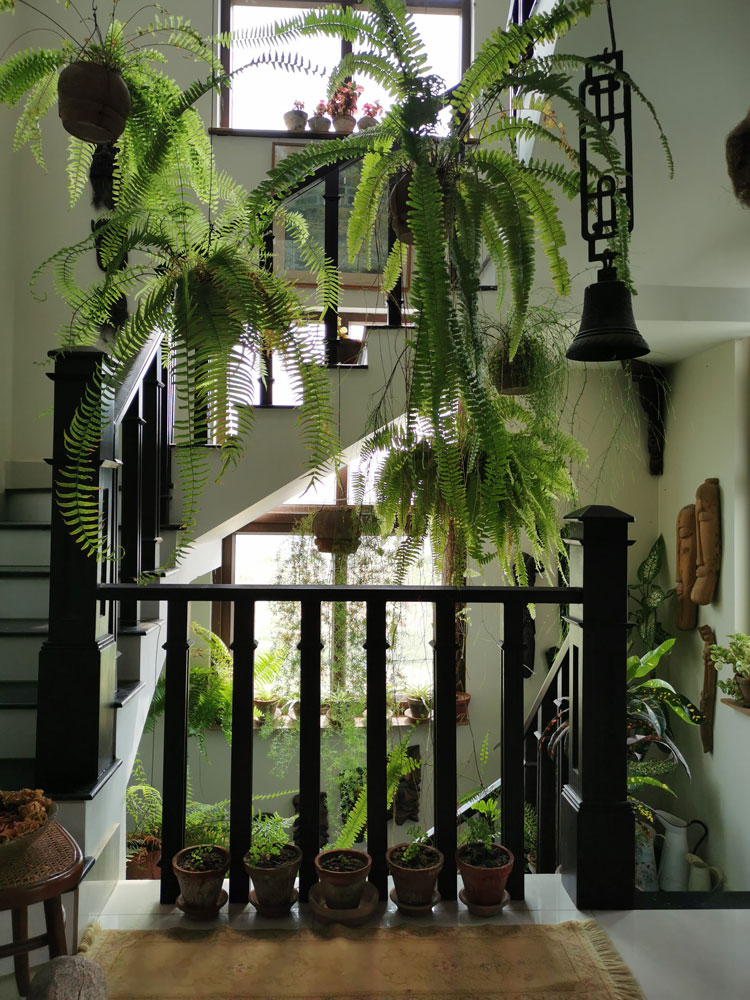 Absolutely. It is a lot of hard work maintaining these indoor plants. I spray them every day and they have rewarded me by flourishing. The plants you see were very small and have grown under my care.
Photography by Naeema Kapadia