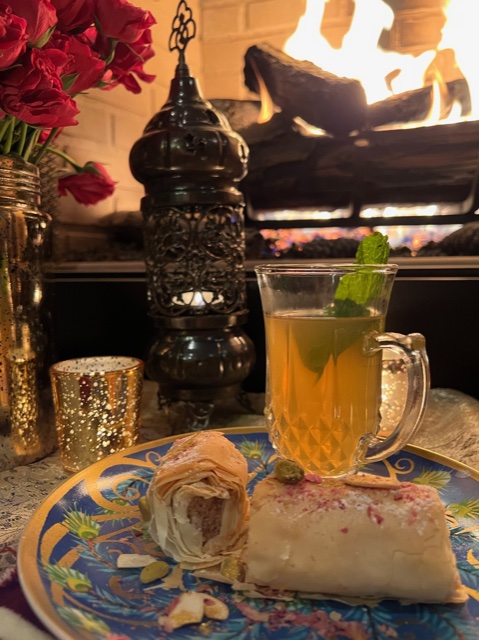 This delicious pastry cake from Morocco is made from rolled phyllo sheets. The
M'hanncha cake
takes its name from a traditional presentation of coiling pastry – like a snake.
Crispy on the outside and soft on the inside, this dessert is bursting with flavours of
Morocco.
To
INGREDIENTS:
1 1/2 cups raw whole almonds, blanched, peeled and air-dried
1/4 cup icing/powdered sugar
1/2 teaspoon ground cinnamon
1/4 teaspoon ground cardamom
1 egg yolk
2-3 tablespoons rose water
6 tablespoons butter
12 sheets thawed phyllo sheets
Melted butter for brushing the phyllo sheets
For Decorating: dust with powdered/icing sugar. Other options: chopped & whole pistachios, sliced almonds, dried roses and gold dust.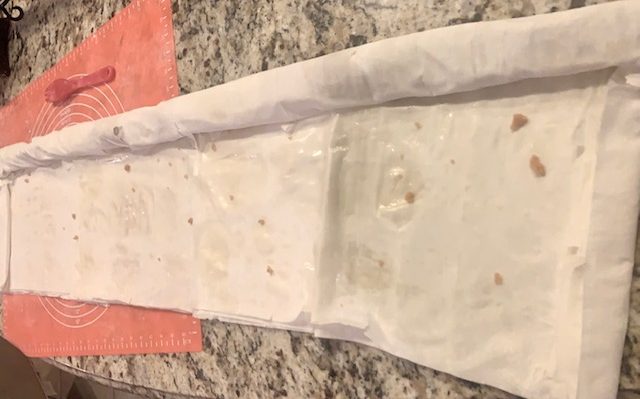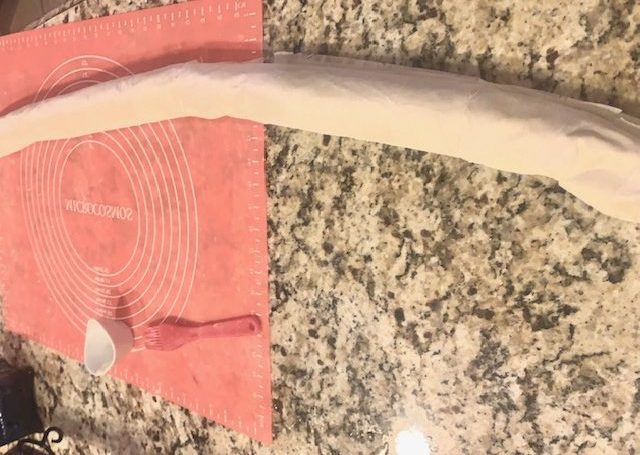 METHOD:
1. Preheat the oven to 350F. Line a large baking sheet with parchment paper.
2. In a food processor, combine the peeled whole almonds, icing/powdered sugar, cinnamon, cardamom, egg yolk, rose water and butter. Pulse until a paste begins to form.
3.  Next lay 3 sheets of phyllo down vertically, side by side, overlapping the edges by about 1/4 of an inch. Lightly brush the sheets with melted butter.
4. Next lay three more phyllo sheets directly on top of the initial 3 phyllo sheets. As before, brush with melted butter.
5. Repeat again twice for a total of 12 sheets.
6. Spoon the almond paste along the length of the phyllo sheet (1/2 inch below the top). Since the paste is mouldable, roughly shape the paste into a long tube. Next, gently roll the phyllo up and over the paste and roll until a snake-like shape is formed.
7. Brush the "snake" with butter and then gently spiral it into a coil. Don't stress if in areas the phyllo sheet tears as it will be absolutely fine; trust me 🙂
8. Place onto the prepared baking sheet. Brush the top with the remaining butter. Transfer to the oven and bake for 30 minutes or until the phyllo is lightly golden.
9. Finally my favourite part…decorating! Sprinkle with sliced almonds and pistachios. If you fancy adding some glitz, brush some of the almonds and pistachios with gold dust.  Next dust with powdered/icing sugar and finally sprinkle dried roses.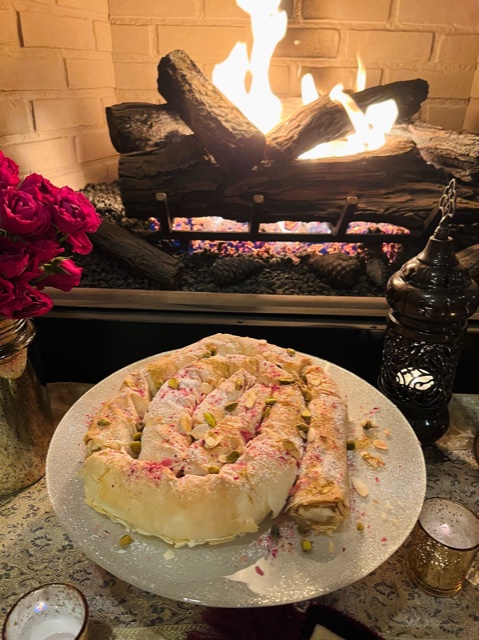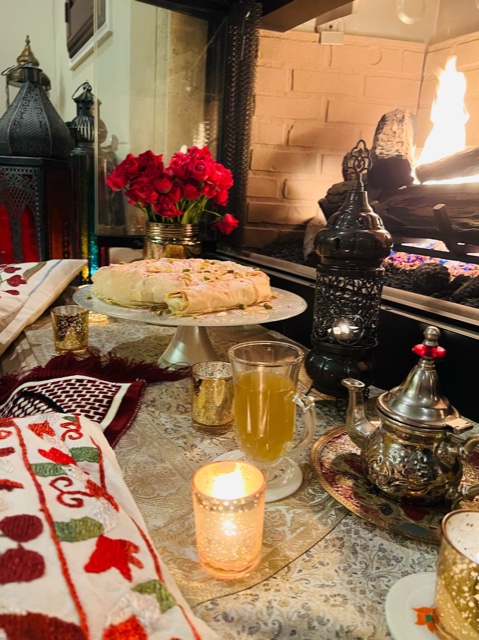 The dessert isn't all that sweet at all, so the perfect accompaniment is mint tea with honey. Try this delicious pastry cake from Morocco and let me know how it turned out!
Find more baking recipes from this author