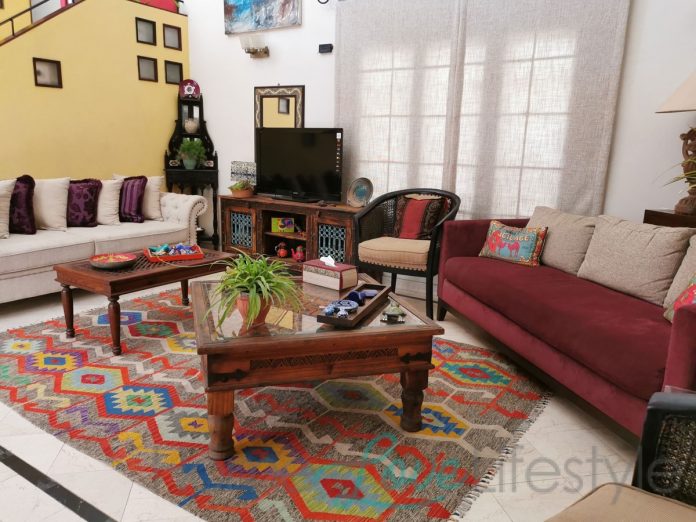 Home accessories that are on-trend, can update a space so magically and within a budget.
Here are some great trends that will work with your existing decor to update and upgrade it. Enjoy the design inspiration from these fabulous homes.
Home Accessories Trends 2021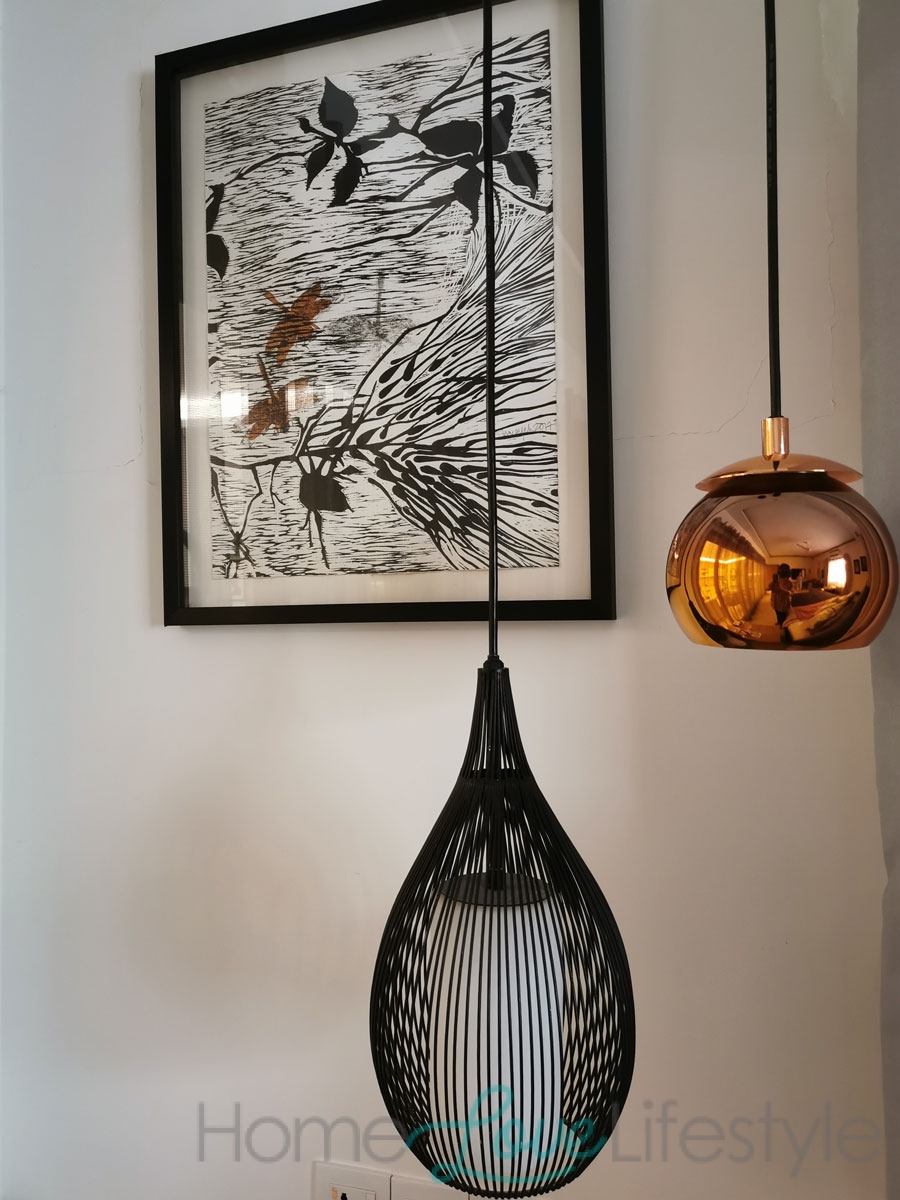 Nothing adds drama like oversized lights, suspended from the ceiling. In this lovely suite in Karachi, the homeowner opted for these gorgeous lights because as she says her style is minimal and modern.
Try to change up the lights in your living room, dining room, or even your patio to totally change the look and feel of the space.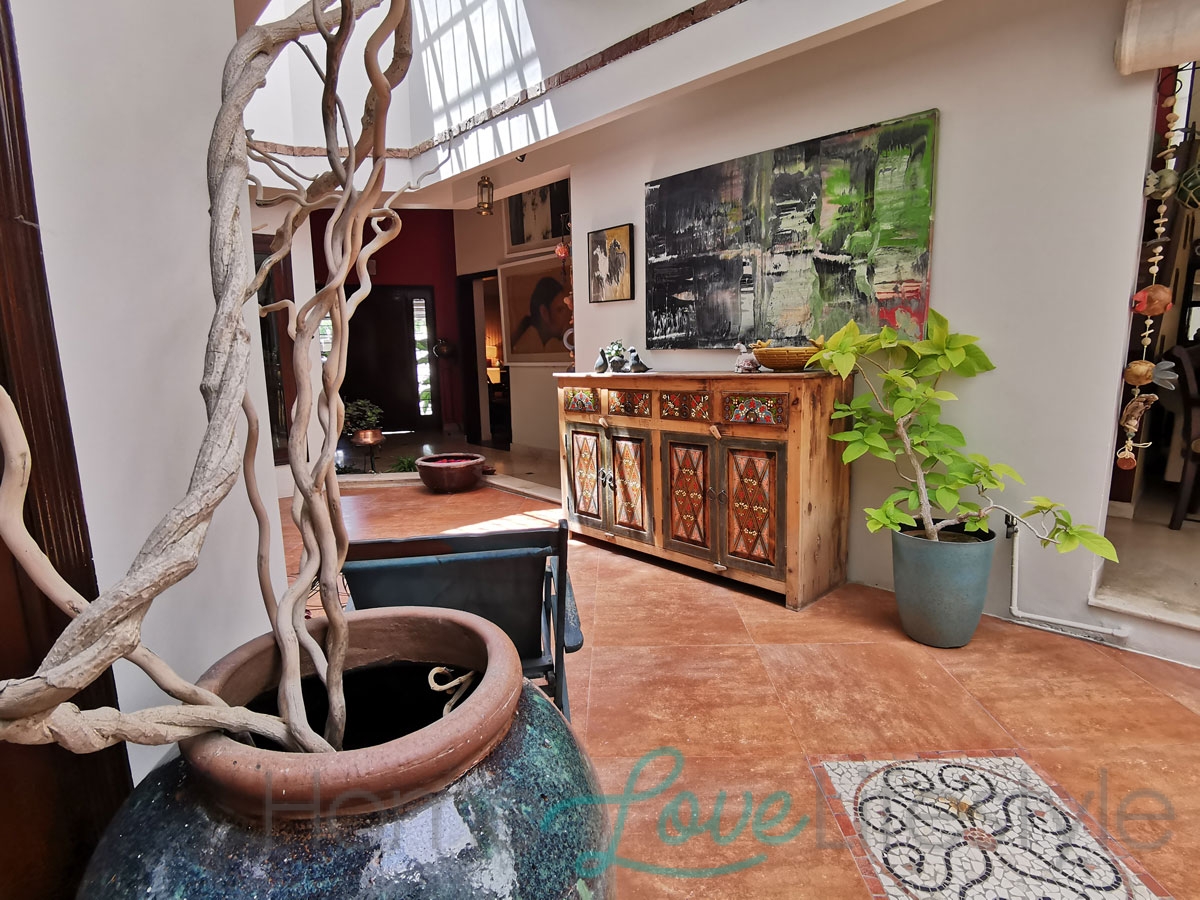 Many parts of the world are still in lockdown so it makes sense to utilize your patios or terrace space. This lovely home of an art collector uses large urns and a few dramatic furniture pieces to create an outdoor area that is seamlessly part of the home as well.
Great for entertaining or simply as a breakfast nook, add a  table and some chairs to spruce up an unused courtyard or terrace.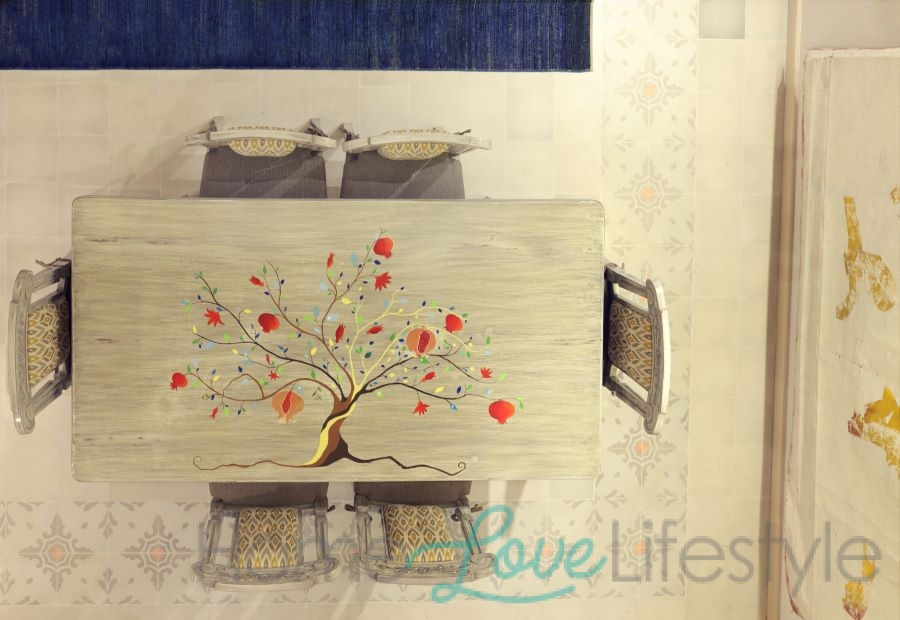 This stunning dining table is a one-of-a-kind piece in a Lahore home, that has been upcycled by the homeowner and her sister! They added a distressed finish and painted floral motifs.
Try your hand at some DIY! Paint a chair a bright color or add some designs with a stencil to create your very own, custom piece of furniture.
Heritage Lamps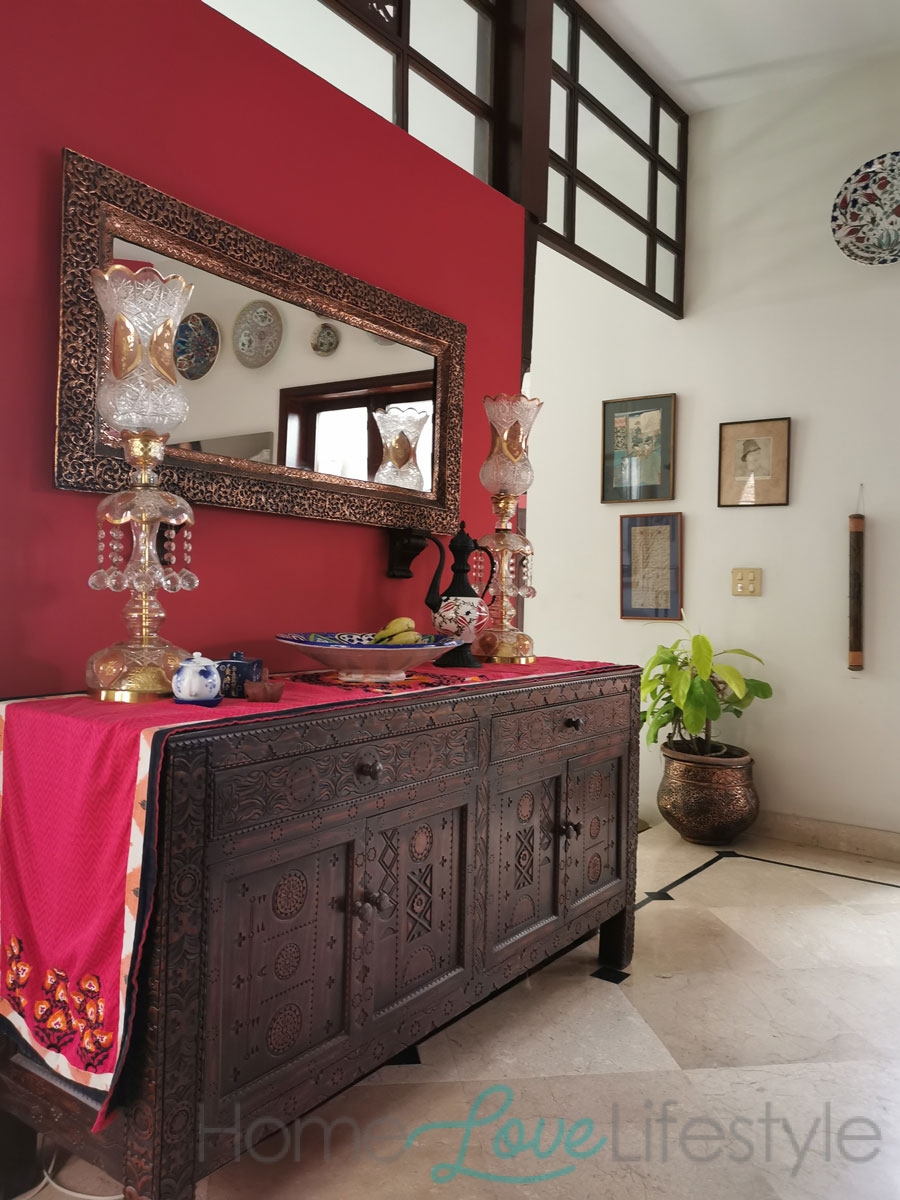 Choose a dramatic traditional lamp such as these Persian glass lamps called 'Laleh' to add glamour to a dining or drawing room. Similar ones are available in the market and add a real touch of elegance to any room.
These home accessories trends are just right for 2021 and the summer season as well. We hope you're inspired to update your home or try out some DIY ideas over the festive season.