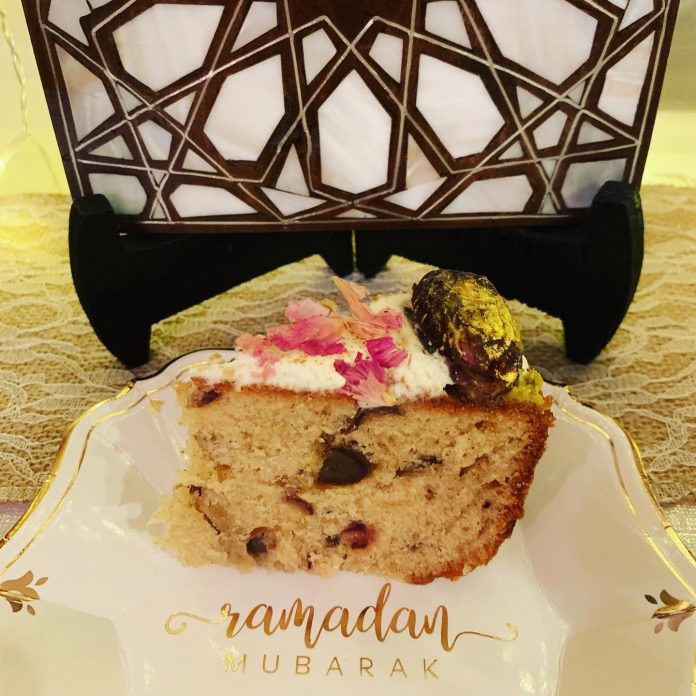 With Ramadan here, what better to satisfy your sweet tooth than an easy date cake recipe.  A moist cake bursting with the aromas of cinnamon and nutmeg.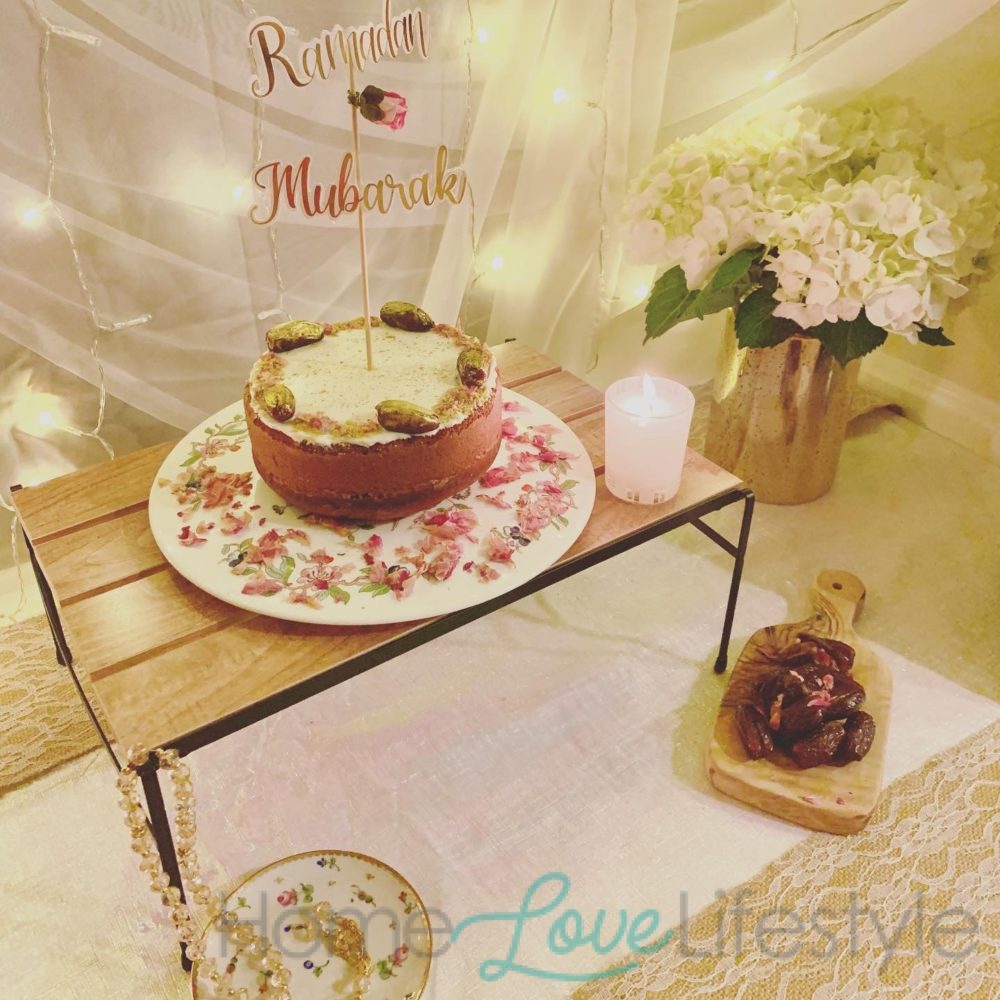 A slice of date cake with a cup of tea or coffee is the perfect combination to get you relaxed and your palate satisfied!
With easy steps to follow, give this recipe a try for iftari or for Eid!
Date Cake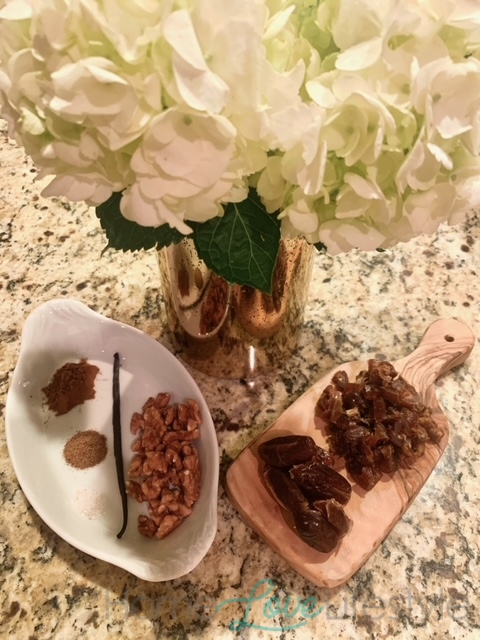 Ingredients
15-20 medium whole dates, chopped
2 1/2 cup cake flour or self-raising flour
2 tsp baking powder
1/2 tsp baking soda
2 tsp cinnamon
1 tsp salt
1/2 tsp nutmeg
2 cup vegetable oil
1/2 cup brown sugar
1 cup honey
5 large eggs
1/2 cup warm milk
2 tsp vanilla essence or 1 vanilla bean pod
1.25 cup chopped walnuts (optional)
Mascarpone frosting
170ml of whipping cream
5 tablespoons of mascarpone cream
1/2 cup of sifted powdered/icing sugar

Method
Preheat oven to 350 degrees F. Place the dates in a bowl and pour very hot water over them them. Leave to soak.
In a mixing bowl, sift the cake flour/self-raising flour. Then add the baking powder, baking soda, cinnamon, nutmeg and salt. Mix to incorporate and set aside
In a separate bowl, whisk (about 5 mins) together the vegetable oil, brown sugar, honey, eggs, and vanilla essence/pod.
By the spoonful, add the mixture of dry ingredients to the wet ingredients and stir gently to fold and incorporate. Alternatively set the mixer on low speed and add incrementally.
Slowly add in the warm milk and mix until a smooth batter has formed
As the last step in fold in the chopped dates and walnuts (optional).
Pour the batter into a prepared 8 inch cake pan and bake for an hour or until a butter knife comes out clean.
Cool on a wire rack.
Mascarpone Frosting
Whip the cream until soft peaks form.
Next add in the mascarpone cheese and continue to mix 1-2mins
Add the sifted powdered sugar/icing sugar and mix for further 1-2mins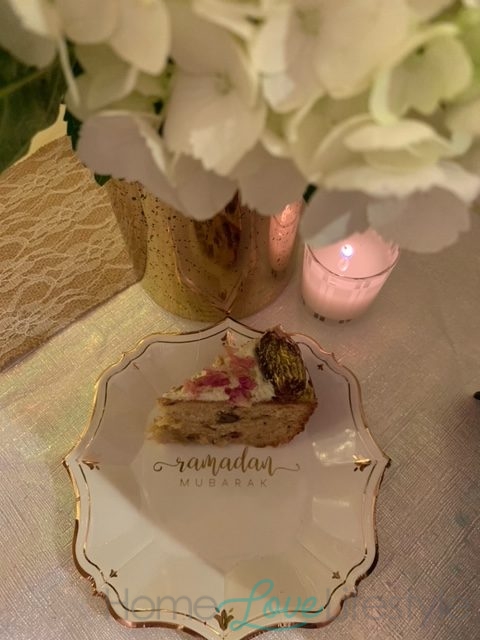 Frosting can be spread just on the top of the cake or if you fancy more of the quick whip frosting in every bite, slice the cake in half and spread evenly to create a layered cake.
Decorate as you wish! Get creative. I used ground pistachios, dried roses and gold powder to brush over the dates.
Happy Baking
& Happy Eid