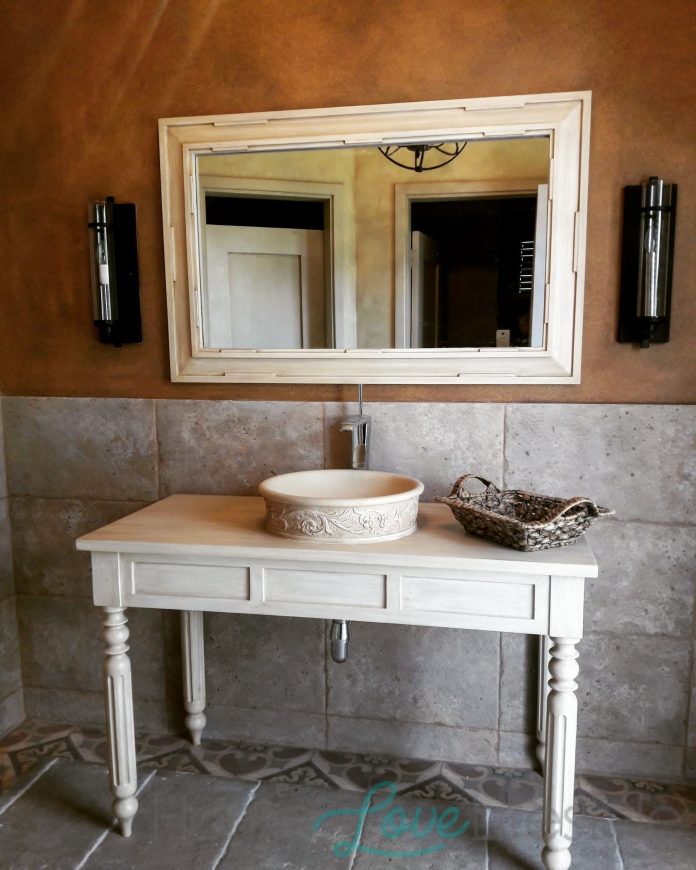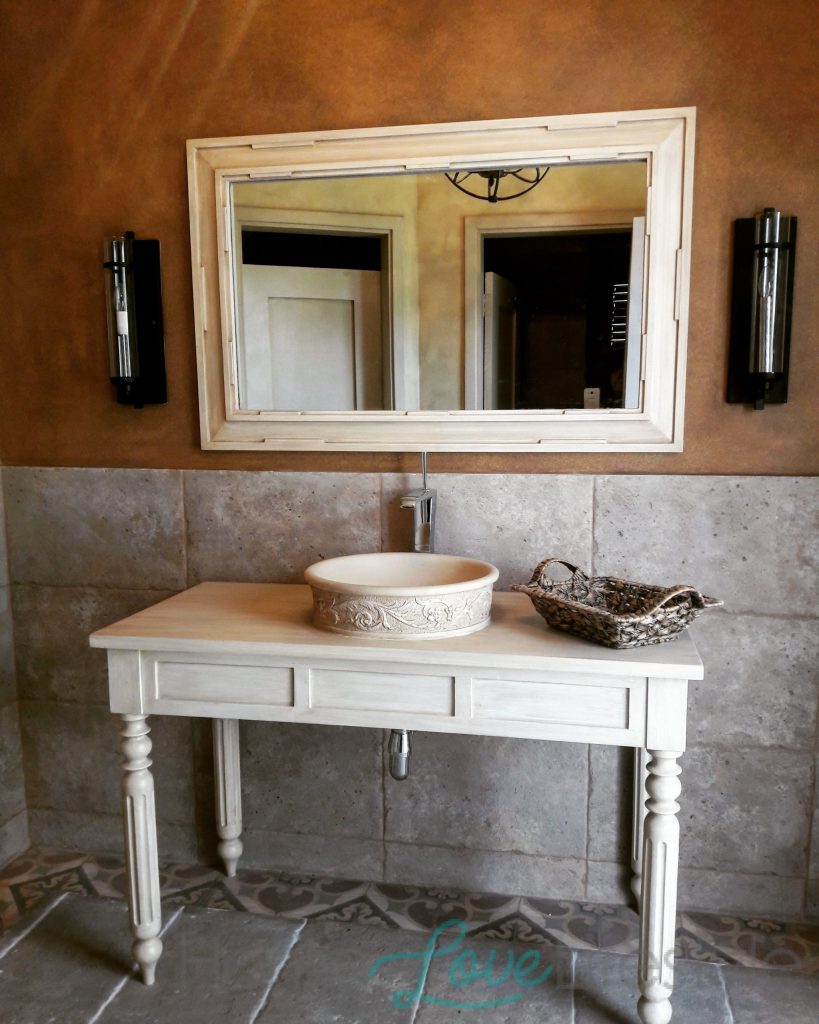 By popular request here is Part 2 of our series, Bathrooms with Style. So many people are looking to update or upgrade the standard bathroom to a spa experience. We totally understand and here is the inspiration you need!!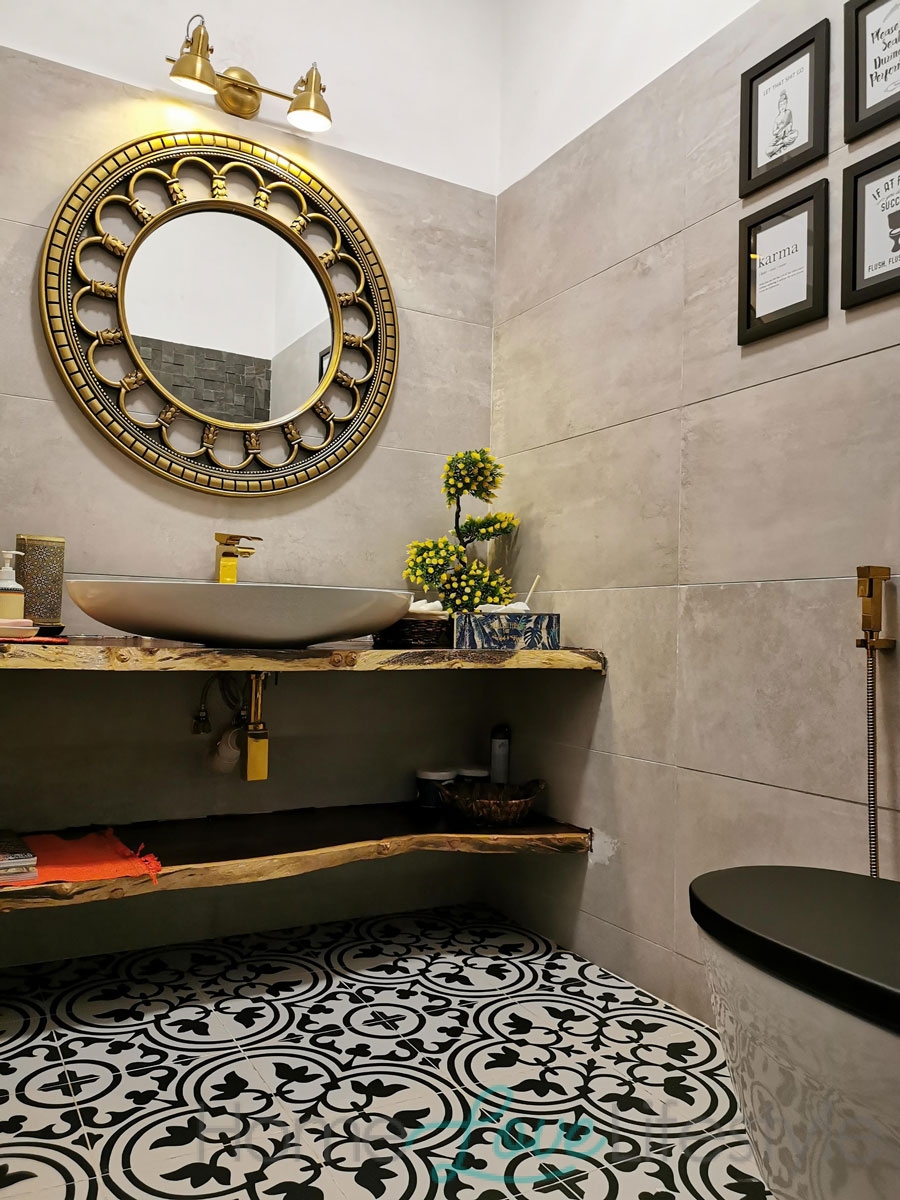 This elegant space has been renovated to create a modern powder room. The mirror is a focal point as are the lovely black and white tiles. The wooden counter counter adds a rustic appeal to this lovely bathroom in a creatively re-modelled Karachi home.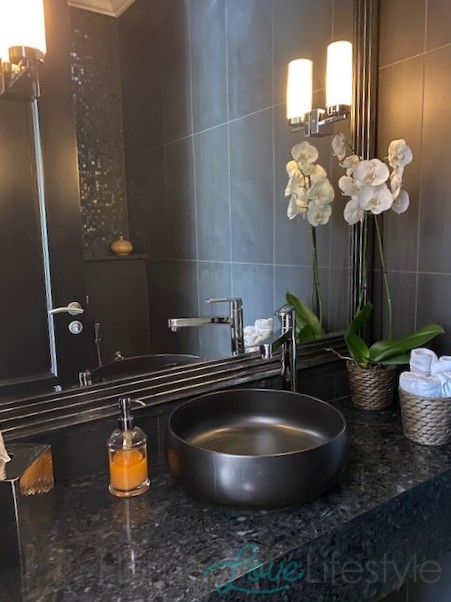 For years designers created only pristine white or grey bathrooms. Now the era of the dramatic returns and it's about time. An all black bathroom is somehow elegant and edgy all at once. This Dubai couple felt the color palette was just right for their powder room.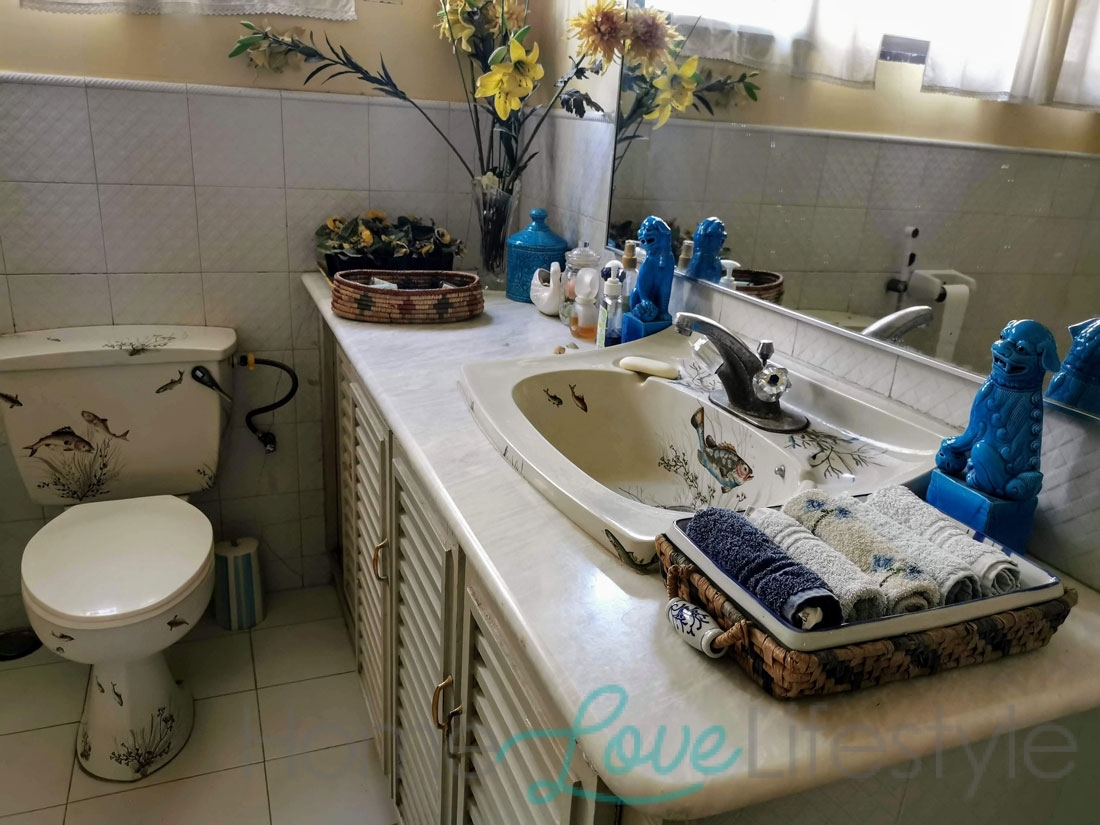 This lovely bathroom with antique painted baisin and commode is truly unique. It inspired a chinese theme in the room which is a love of the homeowner. The effect is charming and original like the rest of the home.
This recently remodeled powder room uses wallpaper to great effect. Wooden mirrors and original accessories really create a unique space designed by Sunita Marshall's mother in law at their family home.
These elegant bathrooms with style can certainly inspire you to renovate your own. If you can't afford the time and money to do a complete remodel, just adding some charming details such as wallpaper can really make a big difference too. Happy decorating in 2021!
For more inspiration, see Part 1 of Bathrooms with Style.