Bathrooms don't just have to be functional. With clever paint finishes, decorative tiles and ornaments you too can have Bathrooms with Style in your home. Here are some fabulous bathroom looks to inspire you:
Rustic Elegance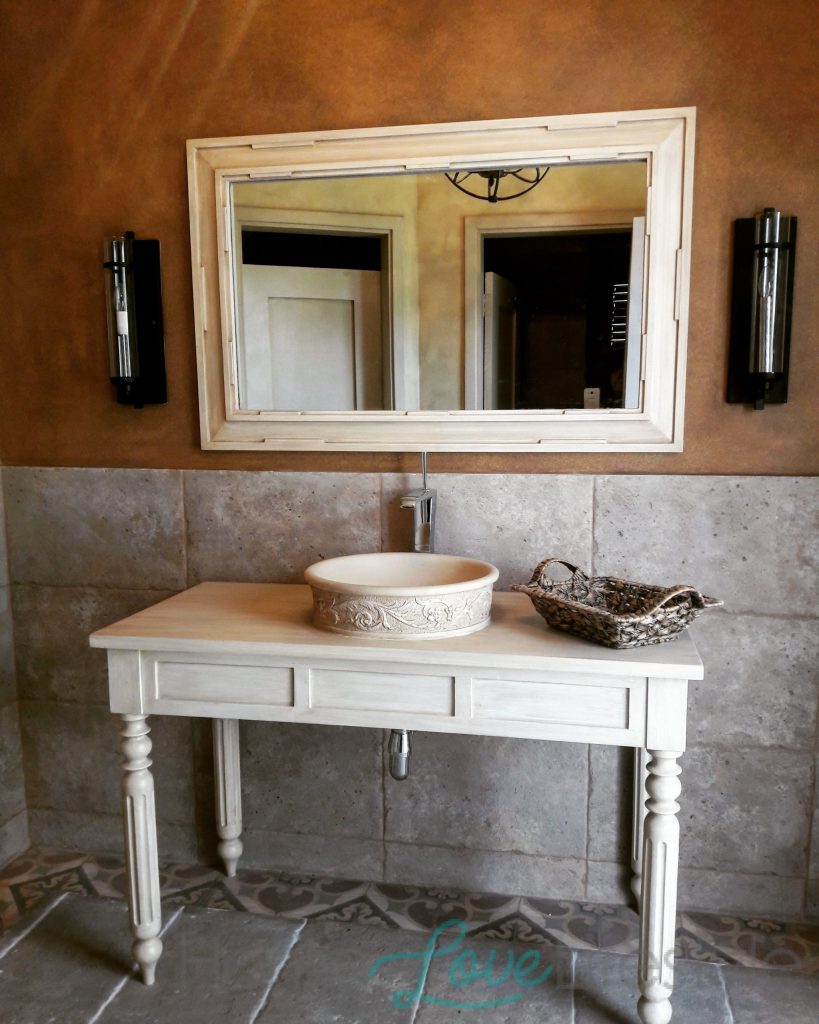 An elegant vanity and a rustic mirror add French country cottage charm to this lovely bathroom. Accessorise with woven accents such as a basket or add lights in keeping with the cottage theme to create a real style statement.
Tiles with Personality
Antique looking colored tiles can add drama and personality to even the smallest bathroom. Matched with complementary accents such as plates on the wall and artworks, they can create a space that's big on impact.
Powder Room with a Difference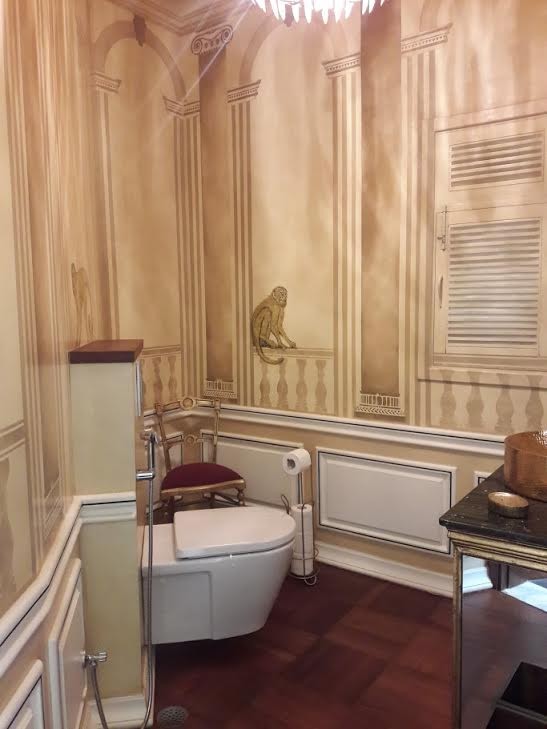 Why not monkey around with some paint effects? This mural adds a gorgeous old world charm and some cheeky style to this powder room. A plush red and gold chair and a marble topped vanity really adds to the style quotient.
French Colonial Splendour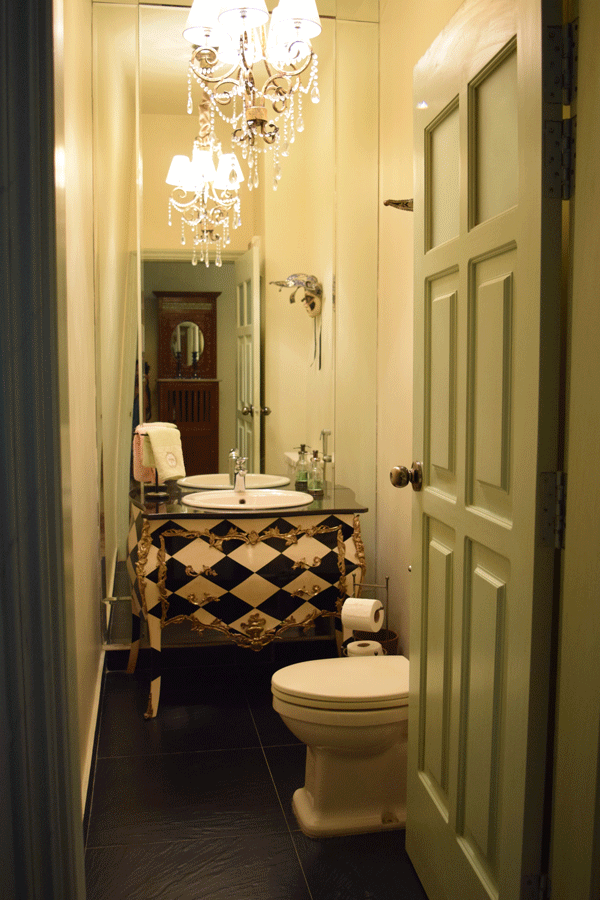 A home that is dedicated to french colonial style should not neglect the powder room either. Here a dramatic black and white chequered vanity is complemented with a gold trim. The green door and low chandelier complete a look of glamour and grace.
Stripes and Style
The retro look is really on trend. Striped painted walls with a lovely copper basin and distressed mirror create a memorable bathroom look. Just add a stylish sconce to complete the retro look and wow your guests.
Glamour Renovation
What used to be a standard bathroom has been transformed into a show piece with some clever renovations. A laminated wooden floor, marble counter and a striking light fixture create a beautiful space.
Admit it…you are inspired to redo your home now. Choose one of these fabulous bathrooms with style to be your design inspiration.