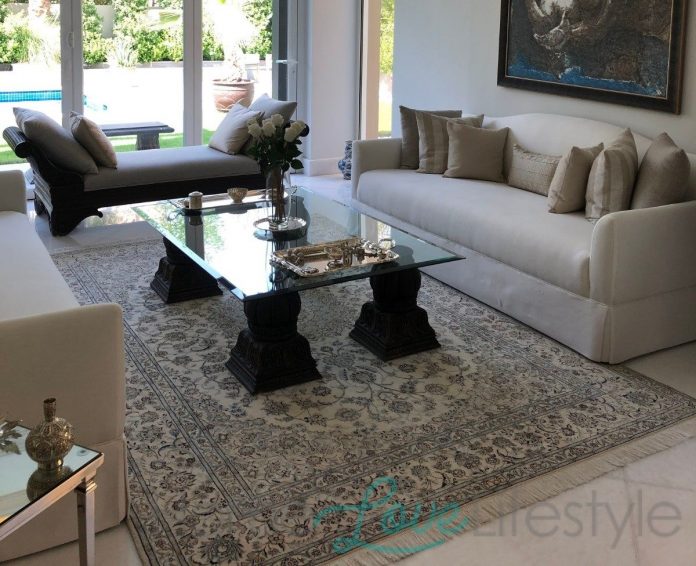 The home of a Pakistani couple, a consultant in family medicine & a senior banker, has been newly renovated. The couple are passionate about home design, having refurbished several properties in London before moving to Dubai. Homelovelifestyle sat down with the homeowner to ask her about what inspired the renovation of their Arabian Ranches home.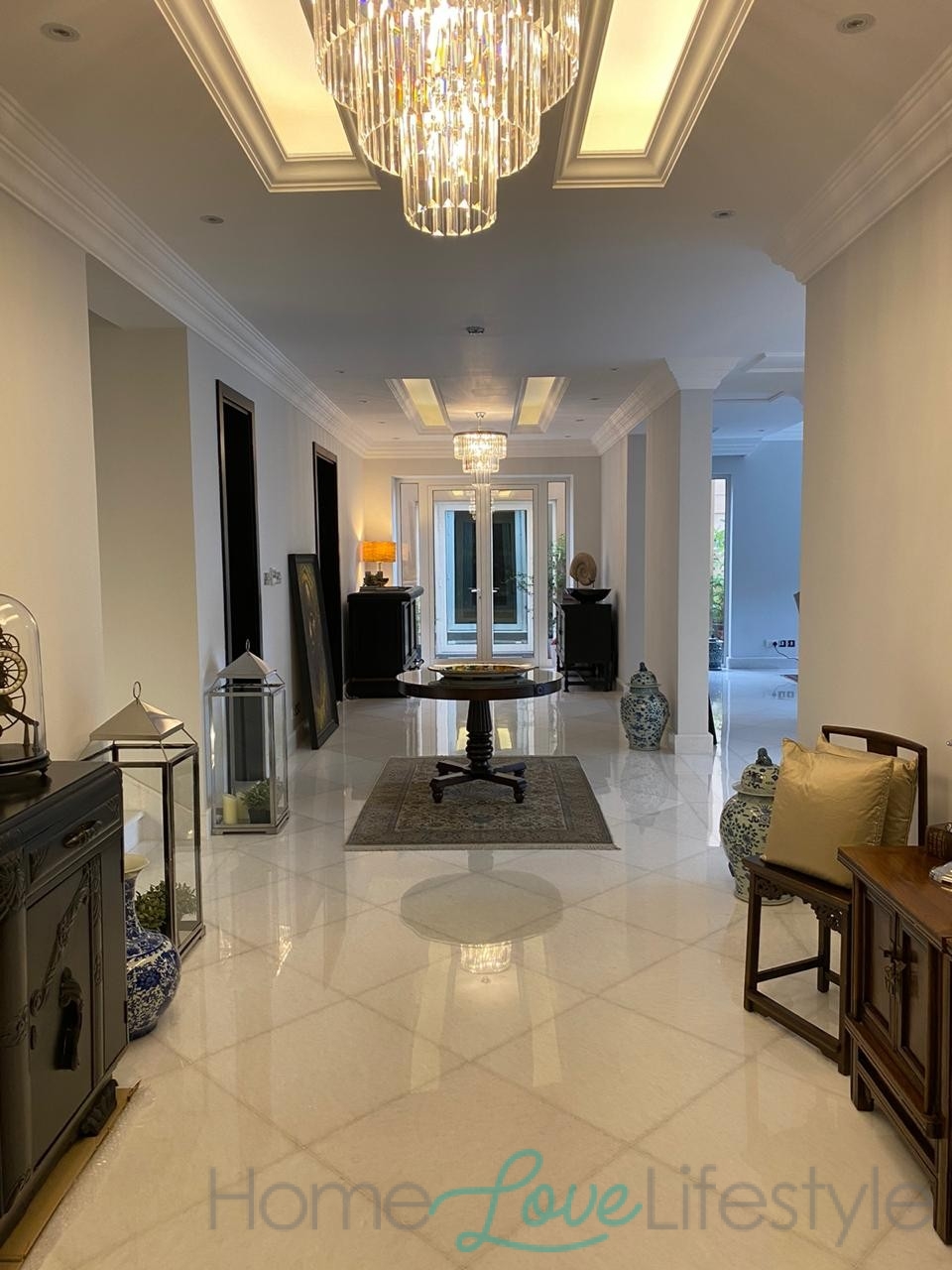 When did you buy this home?
We bought this house about 3 years ago. We were looking for a house which needed to be modernised, reconfigured and updated, which sat on a good sized symmetrical plot, which could accommodate our house extension plans. Renovating allowed us to create a home to match our specific tastes and suit our family's lifestyle.
We wanted a large garden and outside space. I enjoy gardening and love to sit outside throughout the year.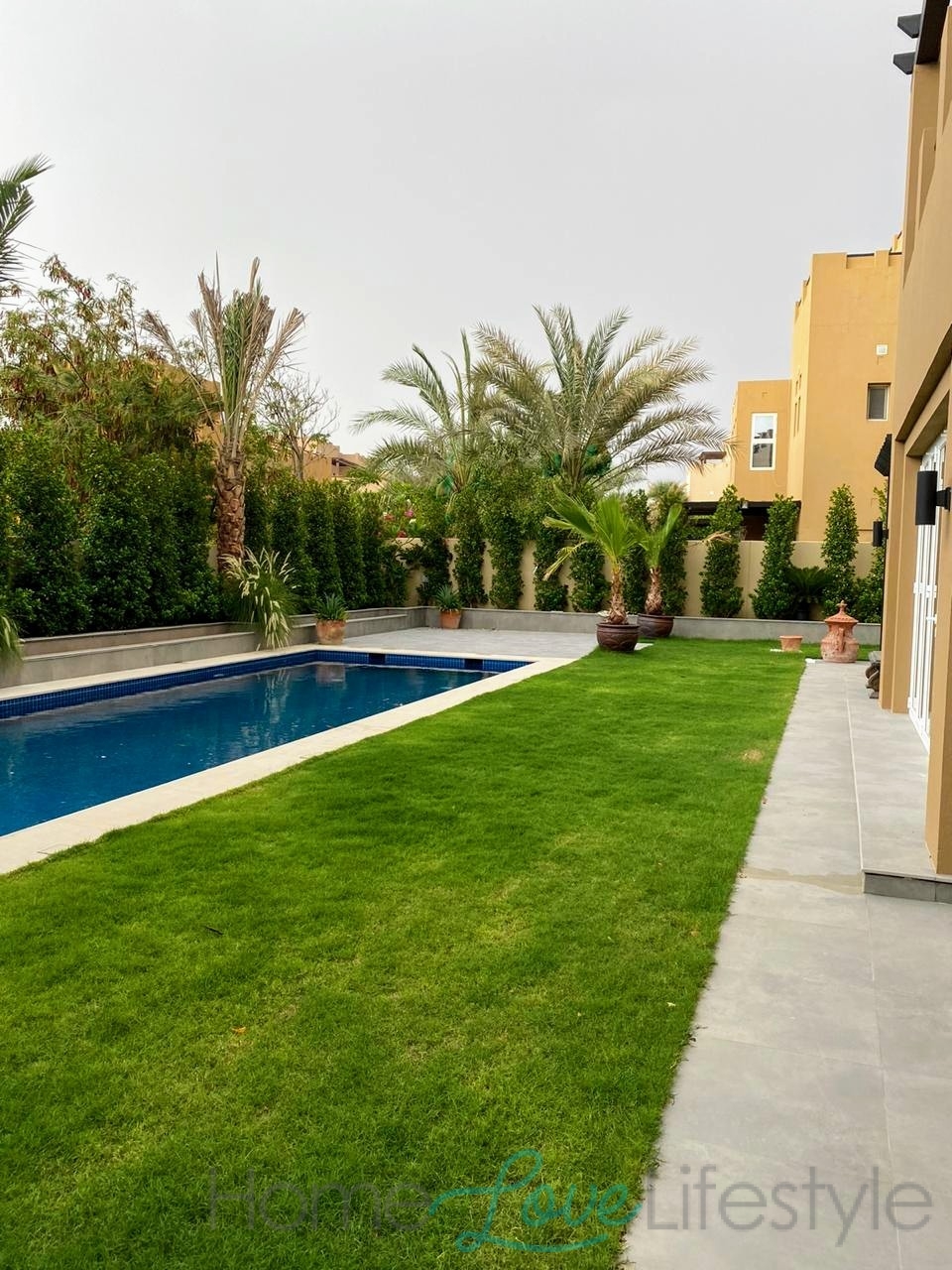 How long did the renovation take?
It was quite challenging and took us a full 2 years. Drawing up plans and getting permissions for the alterations was the easy part. Getting the work completed though, was continuously delayed due the various subcontractor issues.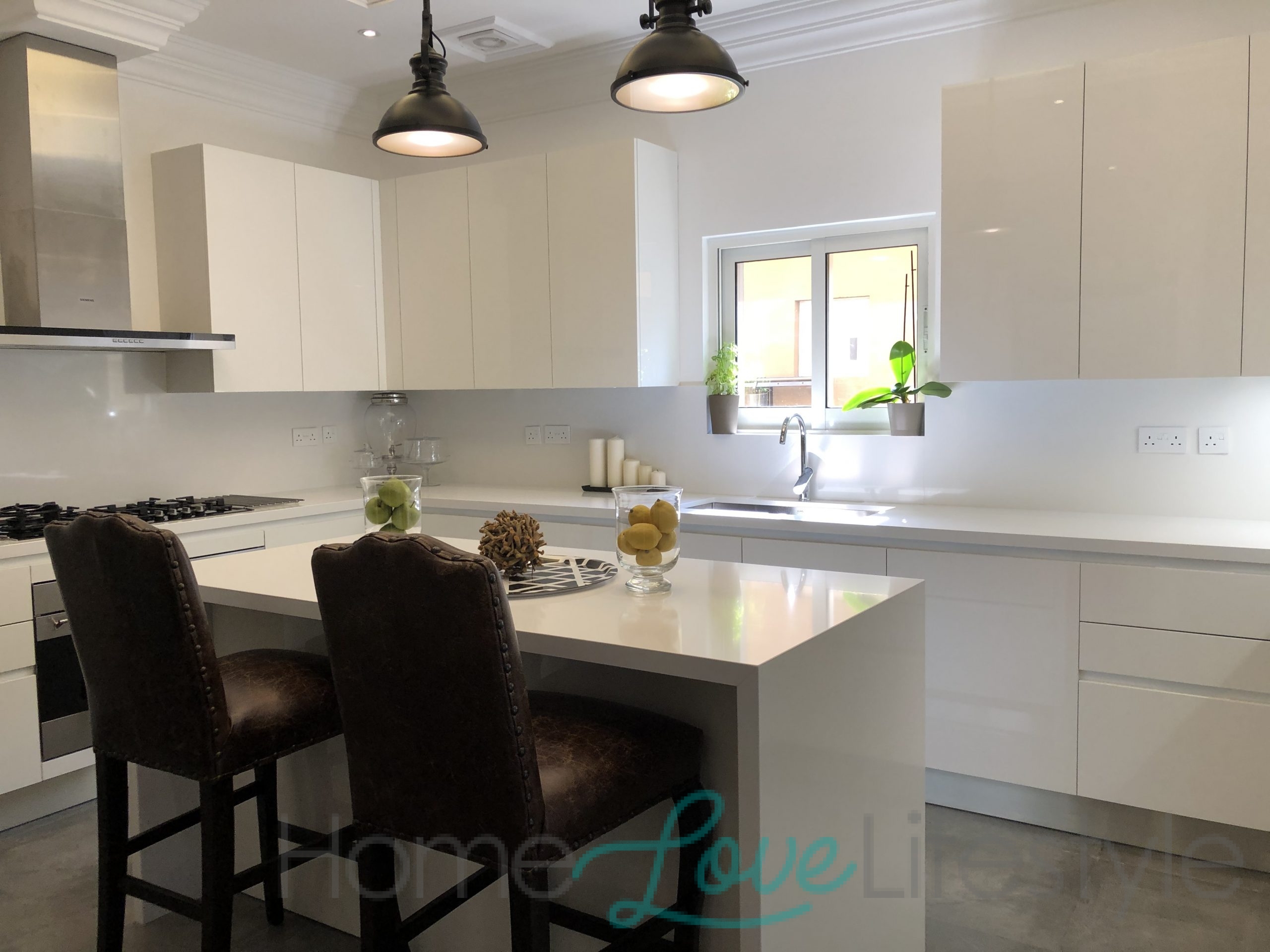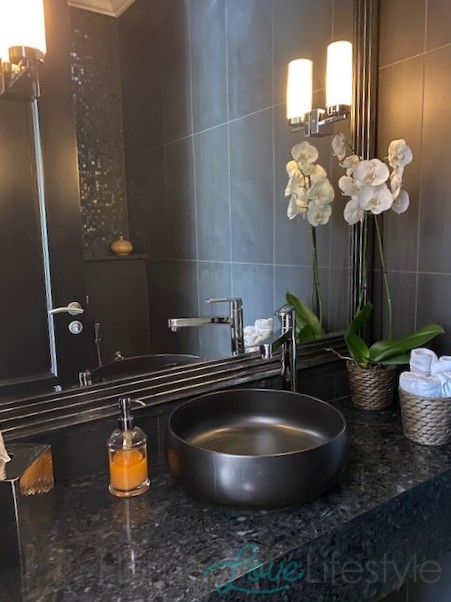 Describe your aesthetic & decor style?
My husband and I both like symmetry and simplicity of design in the structure. We wanted the house to be bright and have clean lines. We achieved this by choosing Vietnam White marble floors and removing large amounts of air conditioning ducting to reclaim the high ceilings. The interior walls of the house were also painted light grey that read as white. This serves as a blank canvas for our paintings and furniture.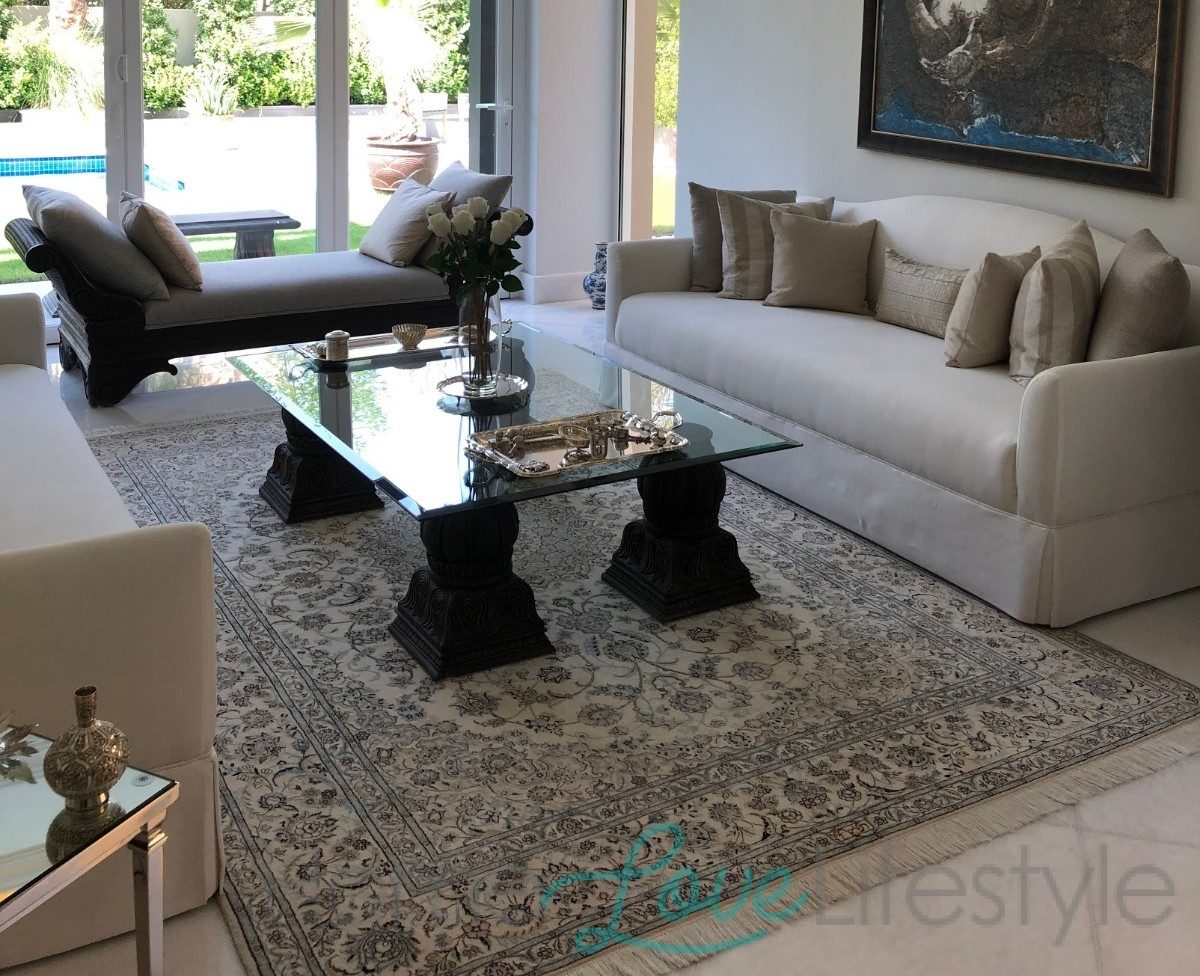 We have furnished the house using pieces that we have collected over the years. Since the background is simple we have been able to mix traditional rugs and furniture with more contemporary pieces.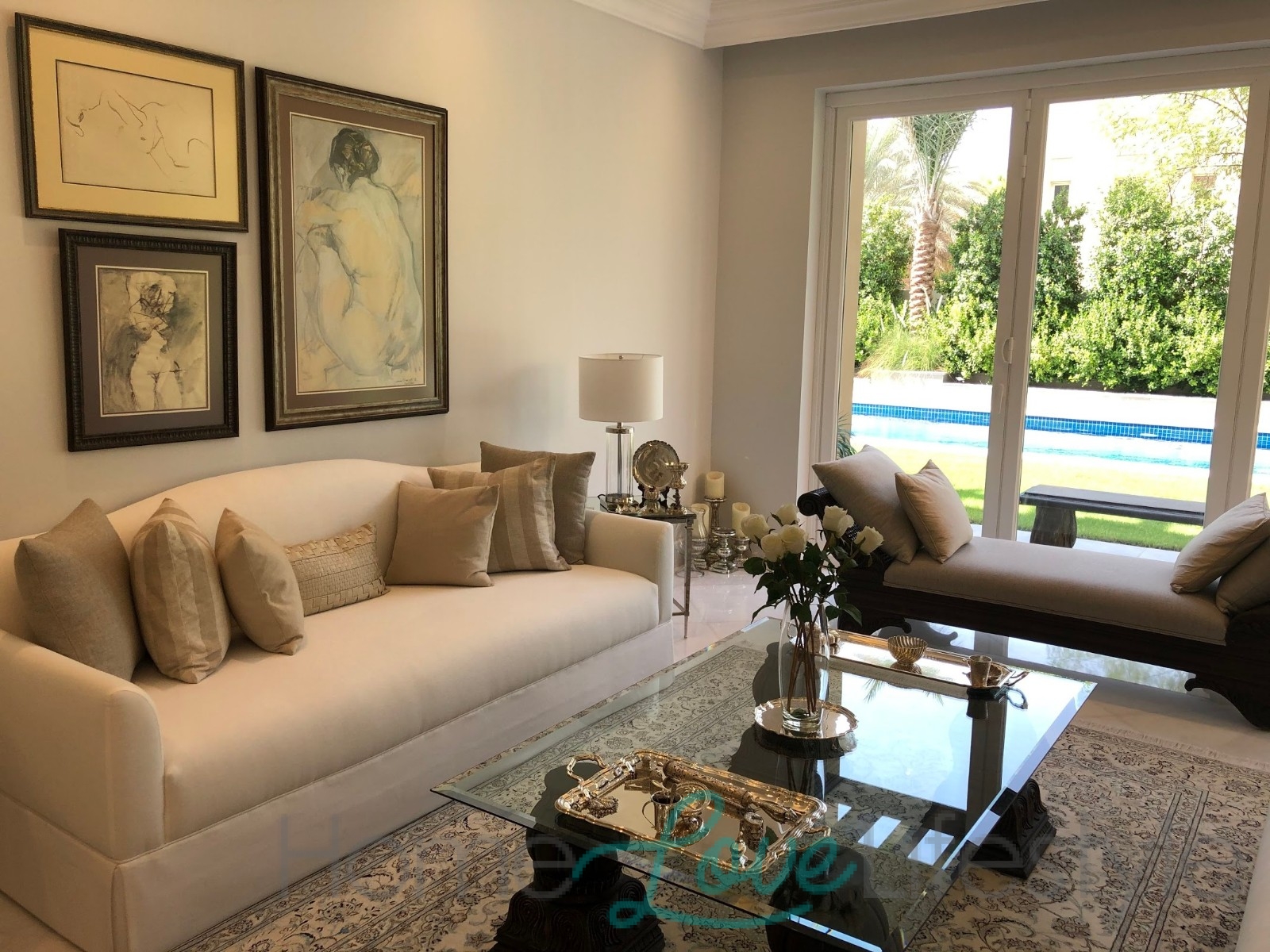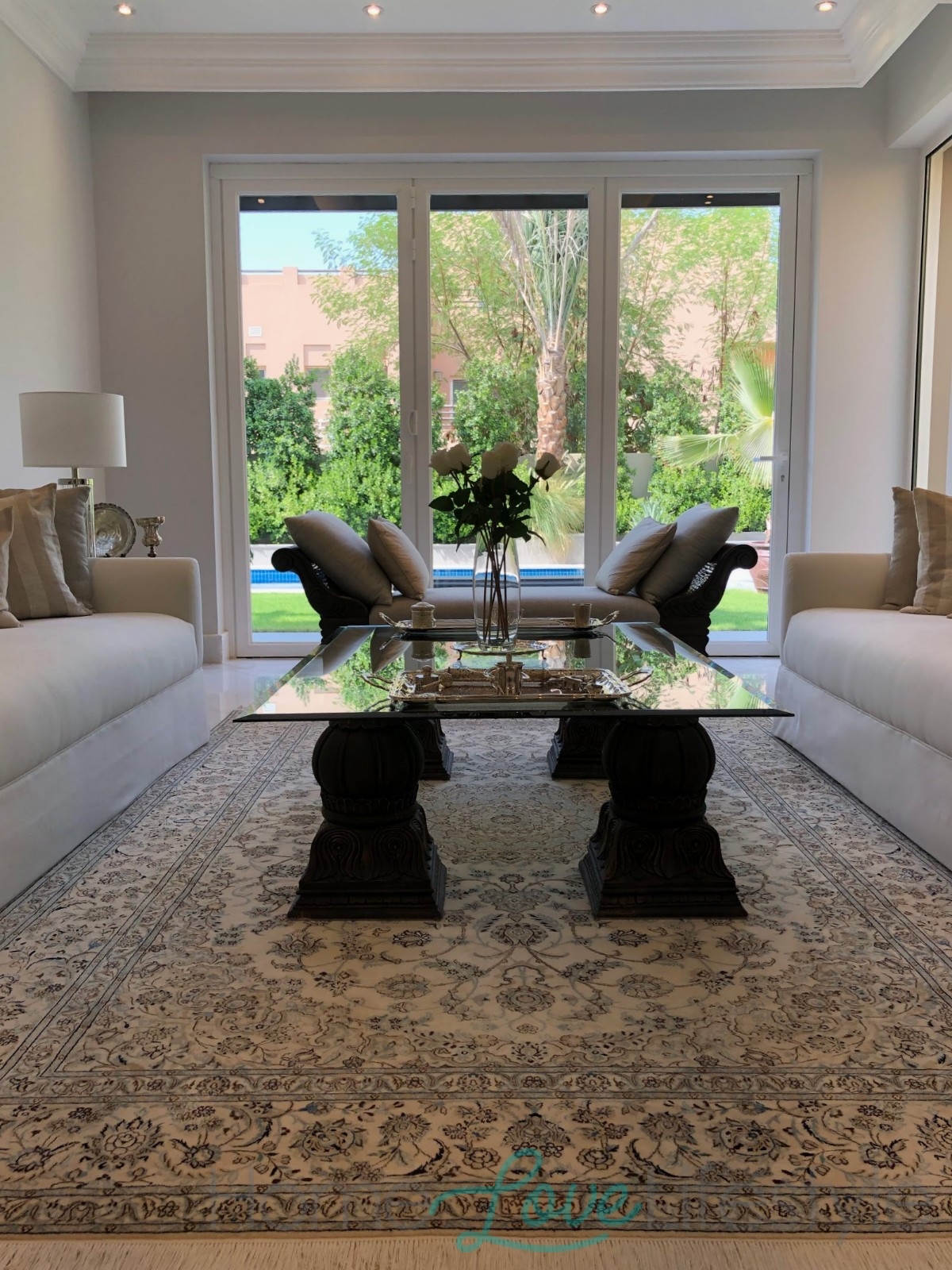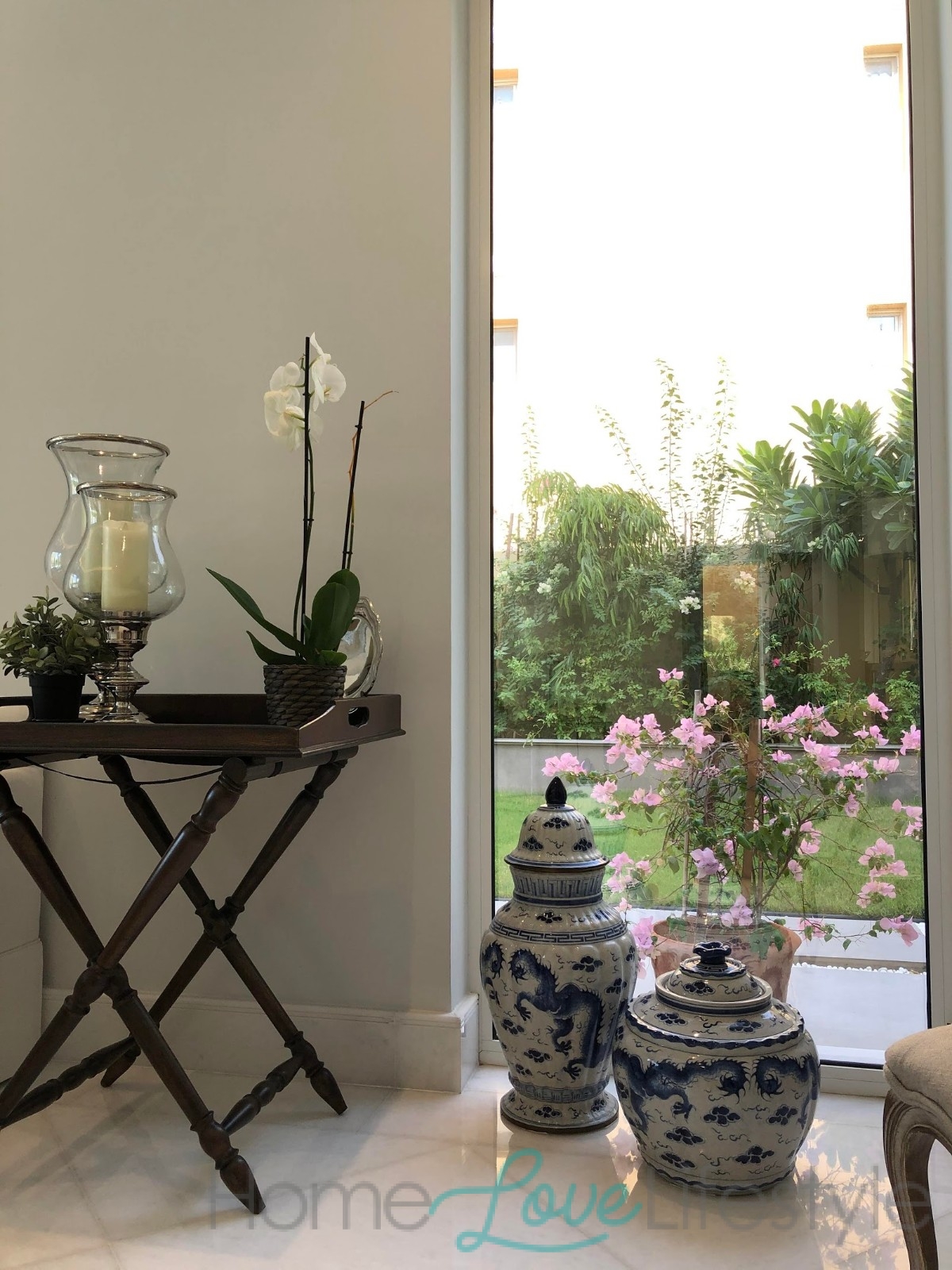 What were the specific changes you made to the villa?
We extended and improved the layout of all the rooms, opened up the door heights to 2.5m, which along with the revised ceiling heights, significantly improved the volume of each rooms. We added large bi-fold doors to the drawing, dining and the TV room on the ground floor so they can all be opened up, towards the large garden, for entertaining. In addition, we also added and created a guest room downstairs. On the first floor one bedroom was converted into a walk-in closet attached to our master bedroom because we both love to collect clothes (my husband especially, laughs).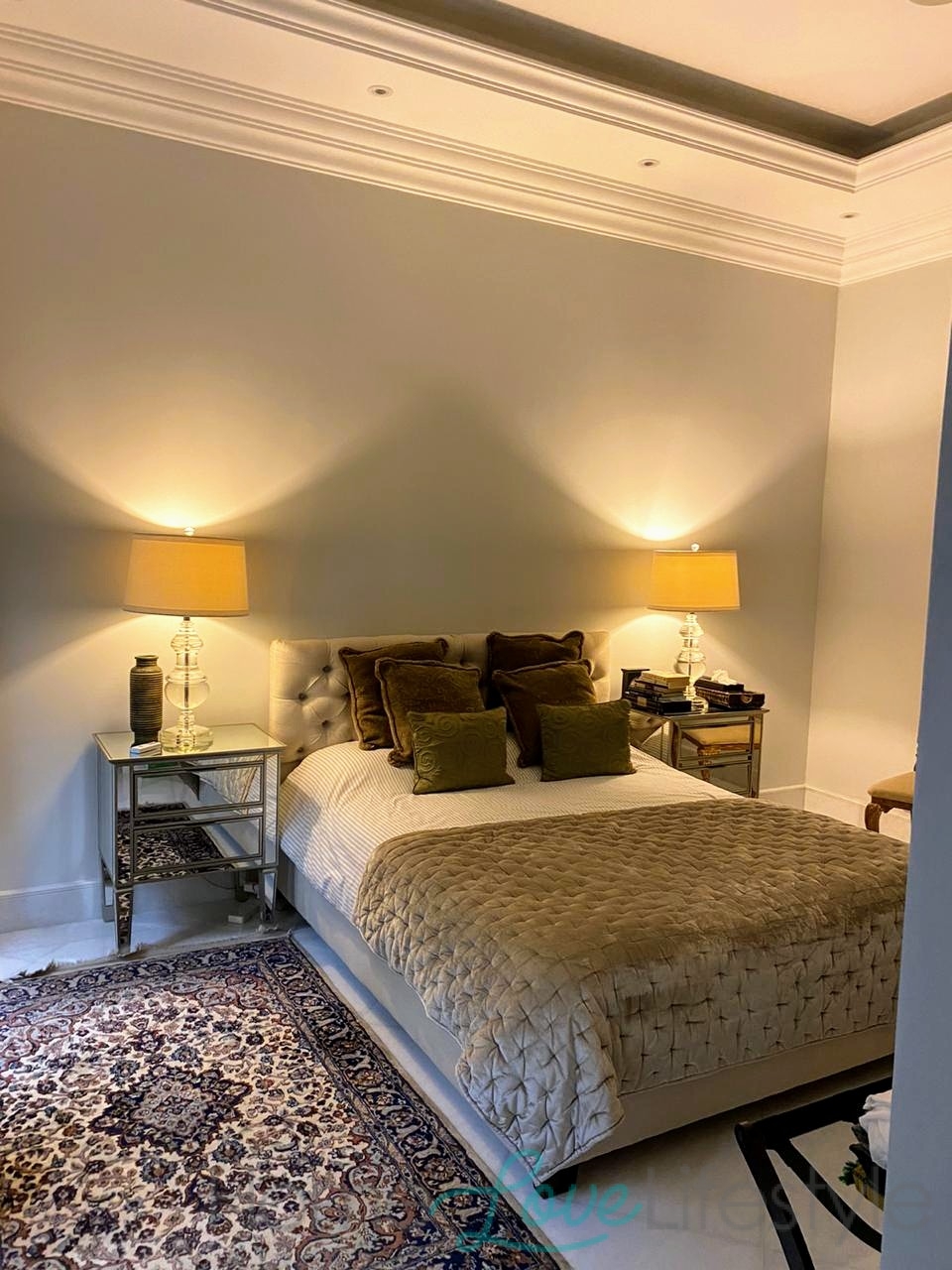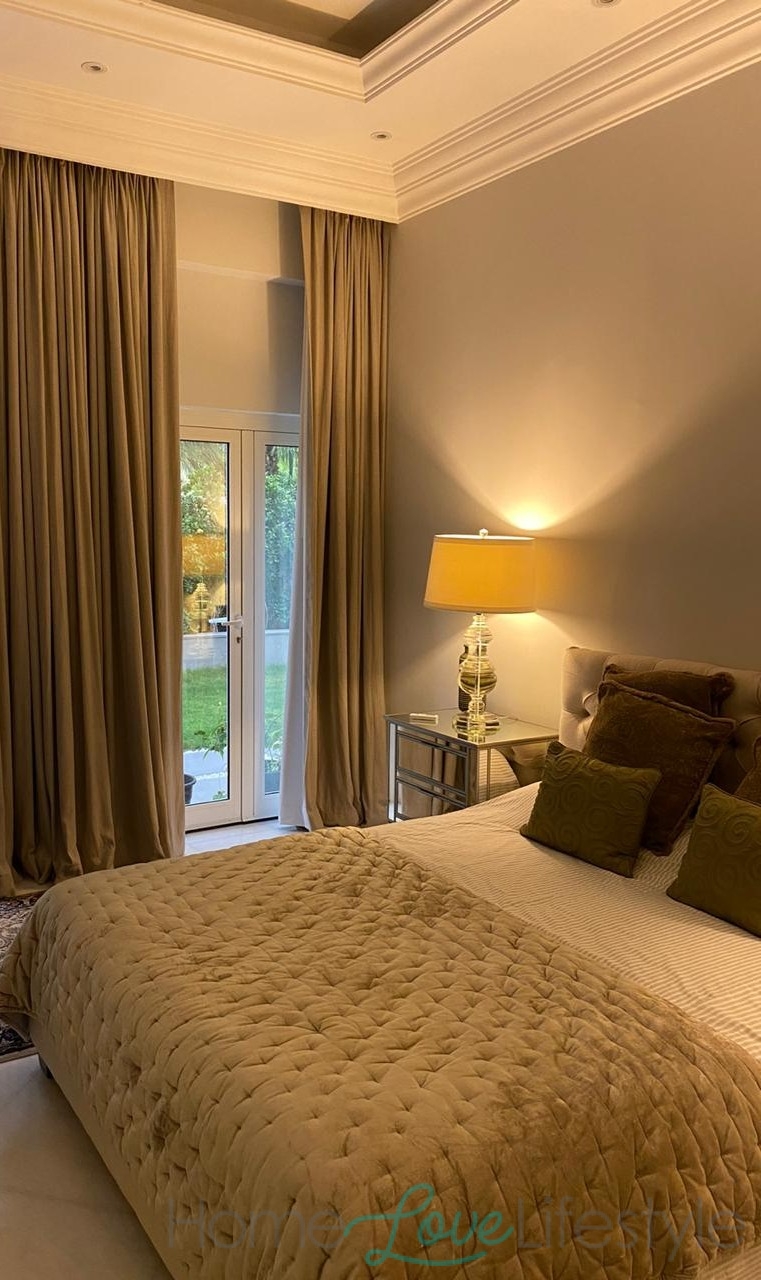 You extended the pool as well?
Yes, we removed the old pool, which was oddly positioned in the middle of the garden, and installed a new pool which was pushed back towards the back wall. Date palms, rows of Ficus trees and wild grass were also planted as a backdrop to the pool. We also choose a darker green blue tile and kept the shape of the pool rectangular, simple and with clean lines.
The planters next to the pool and around the periphery of the house are also simple, tiled and symmetrical. The large wooden pergola is perfect to hang out in!
Since in Dubai we are inside 6 months of the year, the other 6 months one really wants to enjoy the outside.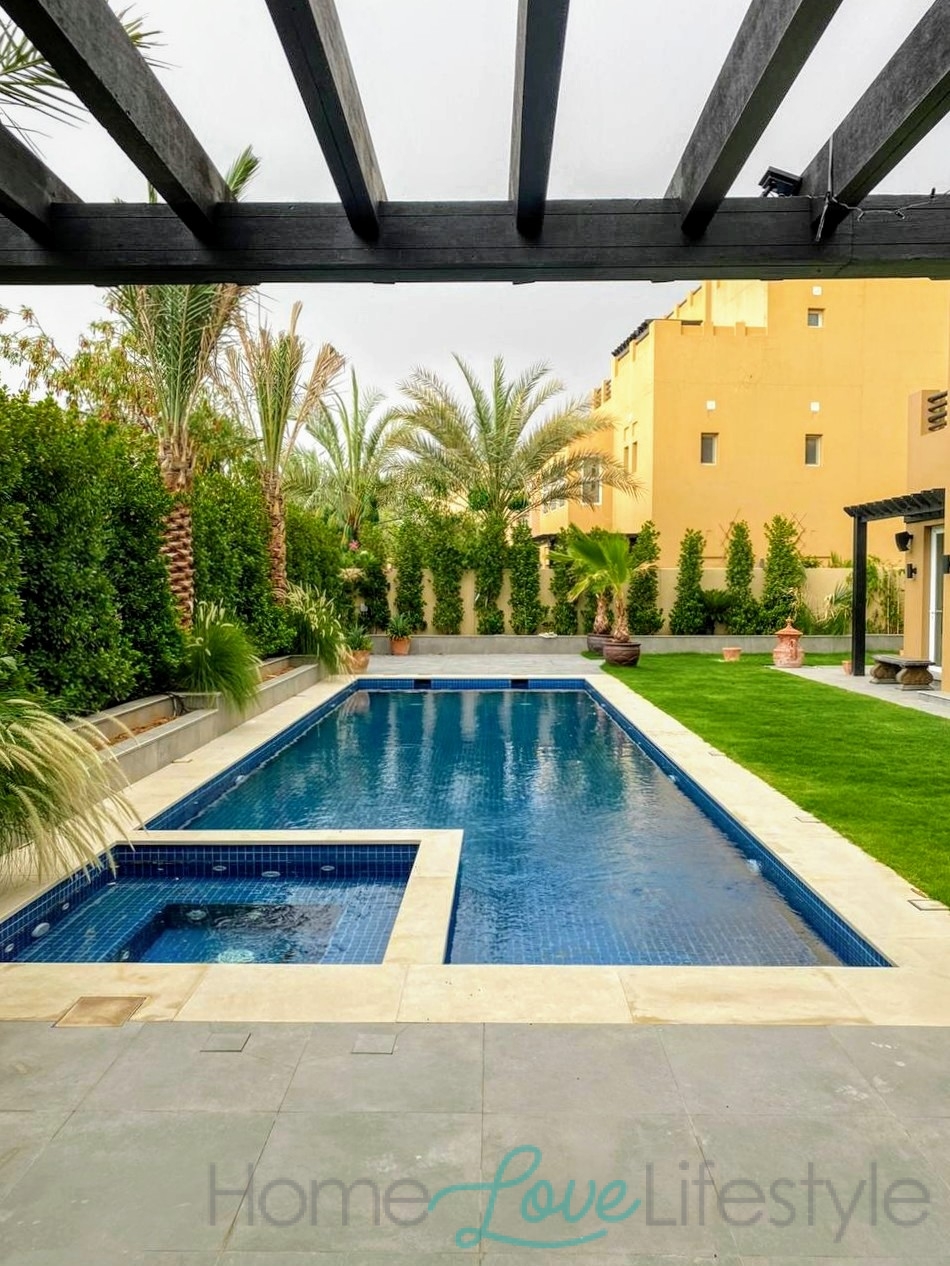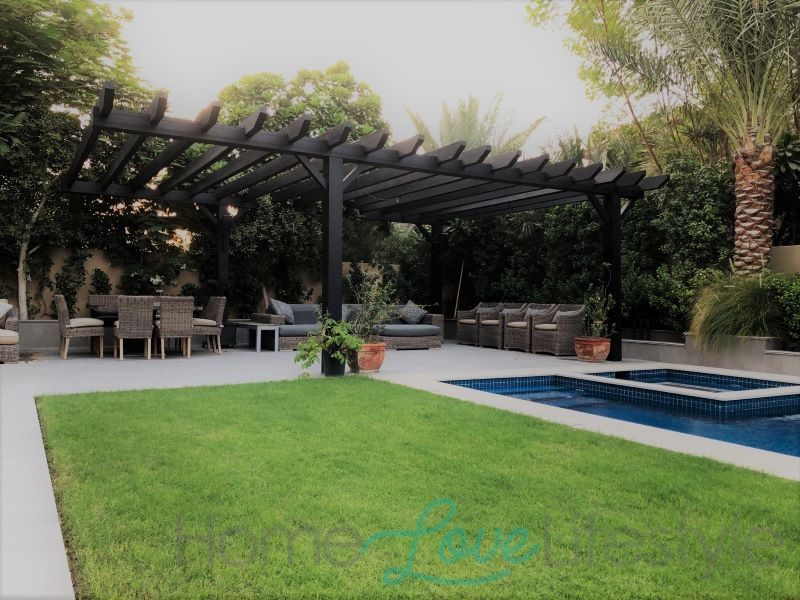 You also have a large art collection?
Yes, my husband and I both love to collect. We started collecting before we got married and I feel it reflects our life journey. We have a lot of Pakistani art mostly bought directly from the artists & a few major galleries to ensure authenticity.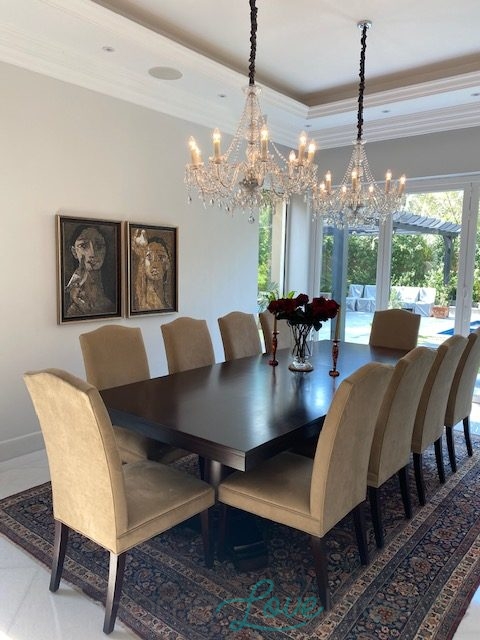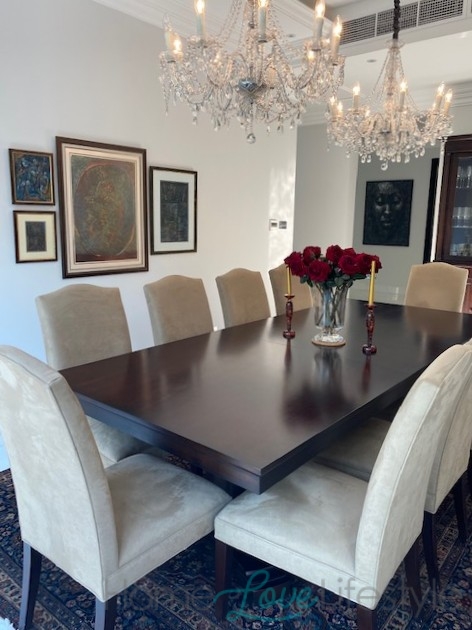 My first few paintings I bought from Jamil Naqsh in Karachi and he sweetly gifted me one as a wedding present. We bought a few more pieces from him when he moved to London. The artist Nahid also gifted us a painting for our wedding when we bought an artwork from her.  My sister bought me one of her works a few years later and we happened to find another painting from the same period from a local art gallery in Karachi.
Recently we have been buying from younger and upcoming artists. I do not look at art as an investment but rather something that gives us joy to look at.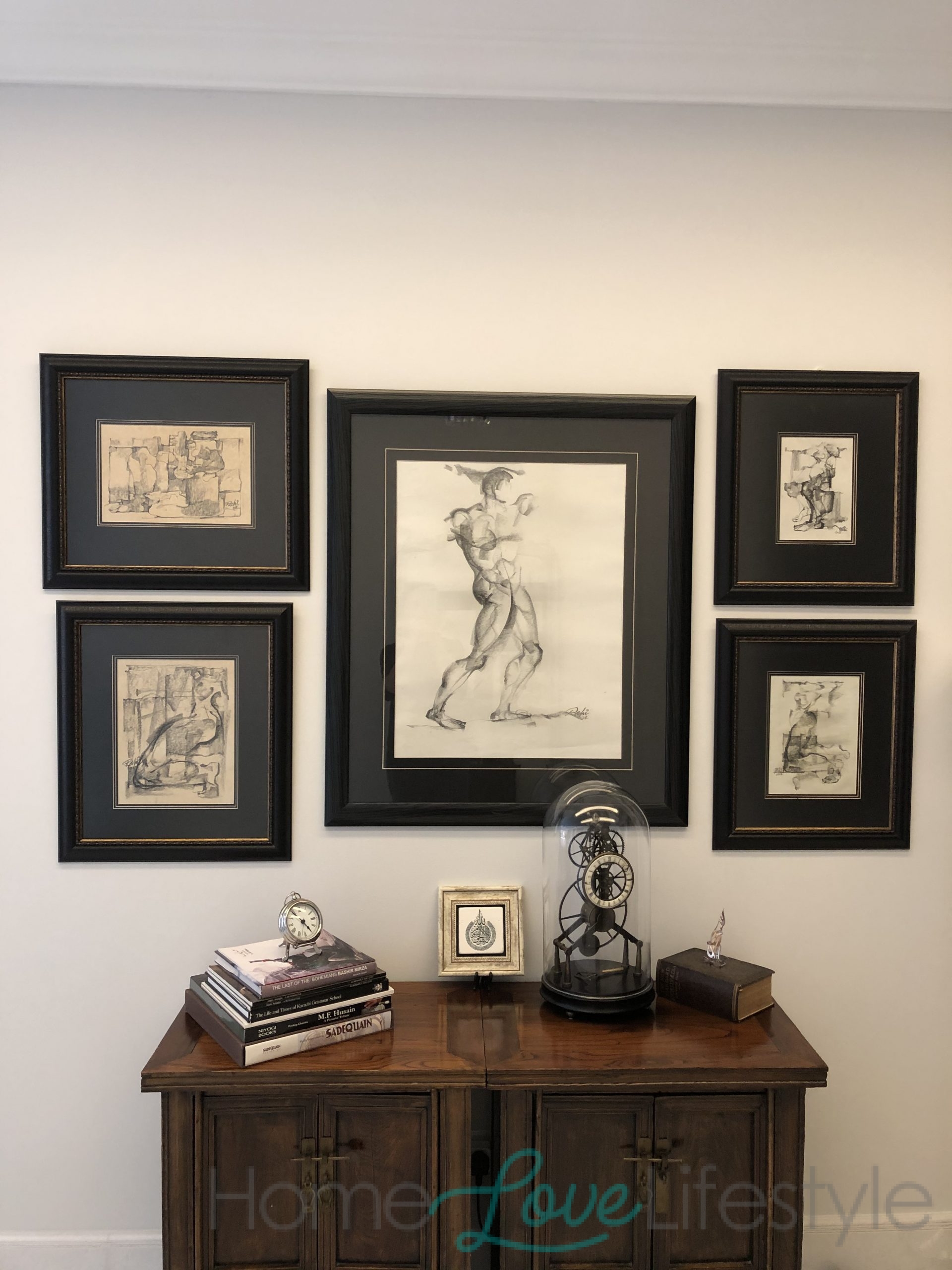 How would you describe the family lifestyle?
We want our home to be a peaceful sanctuary where we can wind down after a long day at work. My husband and I both have busy and stressful jobs and love to spend time at home with family and friends.
Do you entertain often?
We are not particularly social at this point in our lives but we hope to entertain more in the future. However we always have house guests as we have large families on both sides. This is thoroughly enjoyed by my daughter (and our miniature Dachshund!).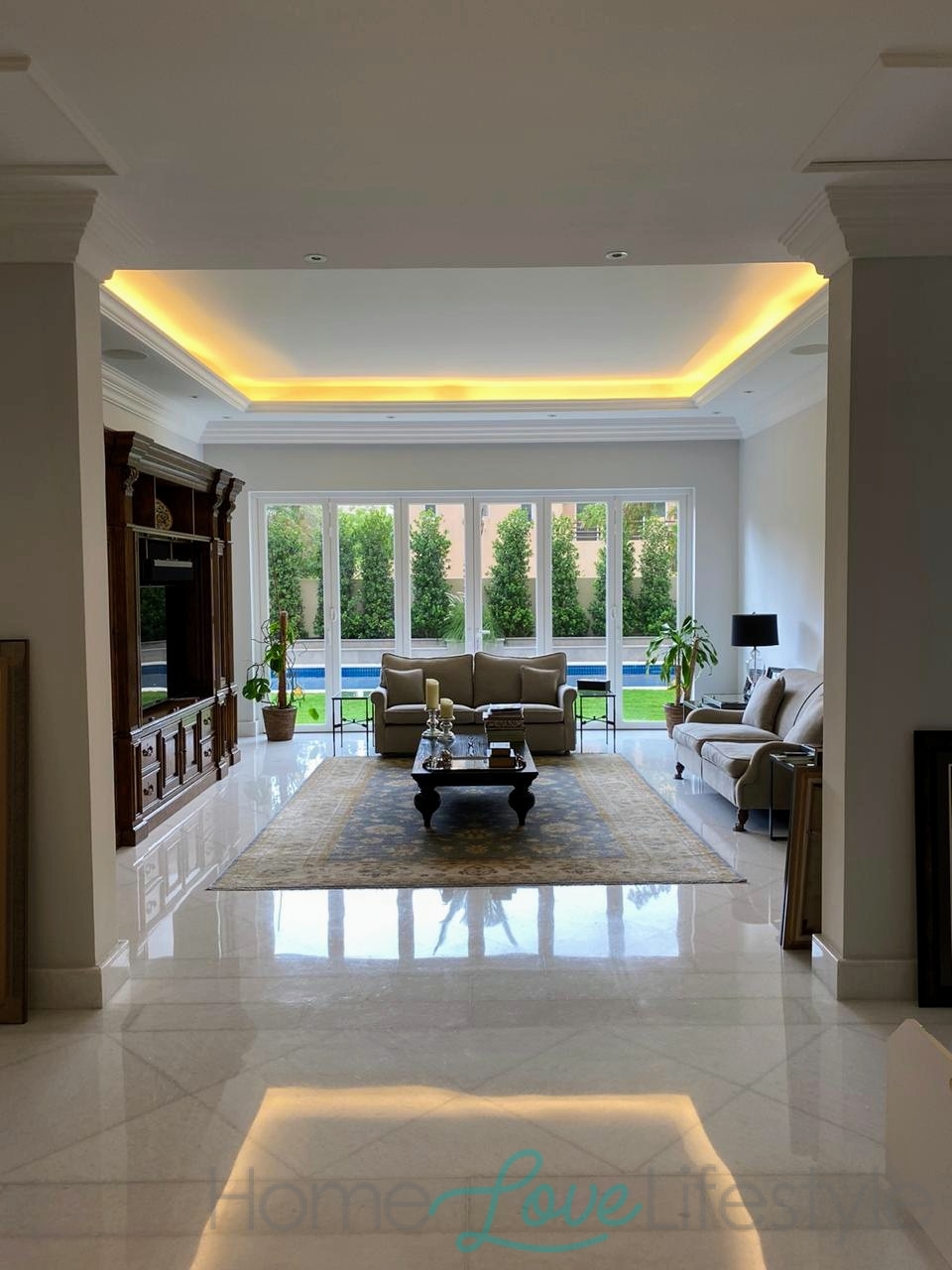 How has the Covid-19 crisis affected you as a doctor?
It was very tough to be on the frontlines, especially in the beginning when the numbers were rising. Exposing the family to infection was my biggest concern. On the other hand the crisis has given us all time to reflect and to realize the importance of health and family.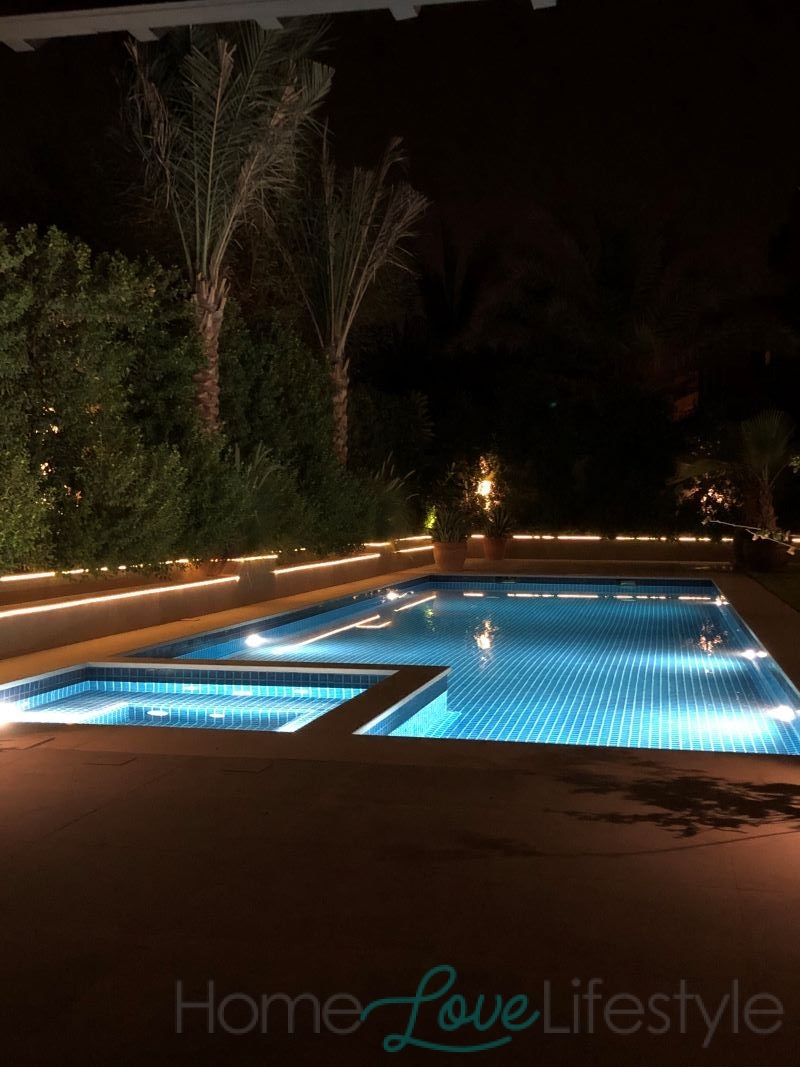 I am also extremely thankful that we completed the renovation and moved into the Arabian Ranches home just before the crisis took hold.