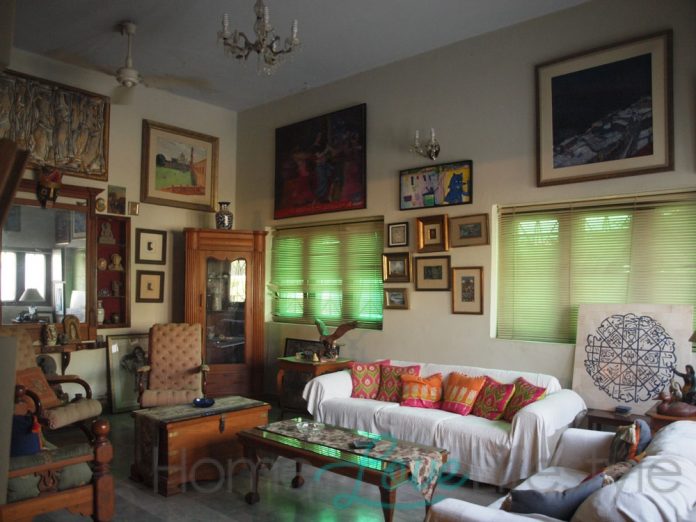 Artists at home create a truly personal space. One that draws on their own aesthetic and tempers it for the demands of family life. Here are a few of our favourite artists at home to inspire all you art lovers and collectors. Their homes and their art is intrinsically linked by their larger than life personalities.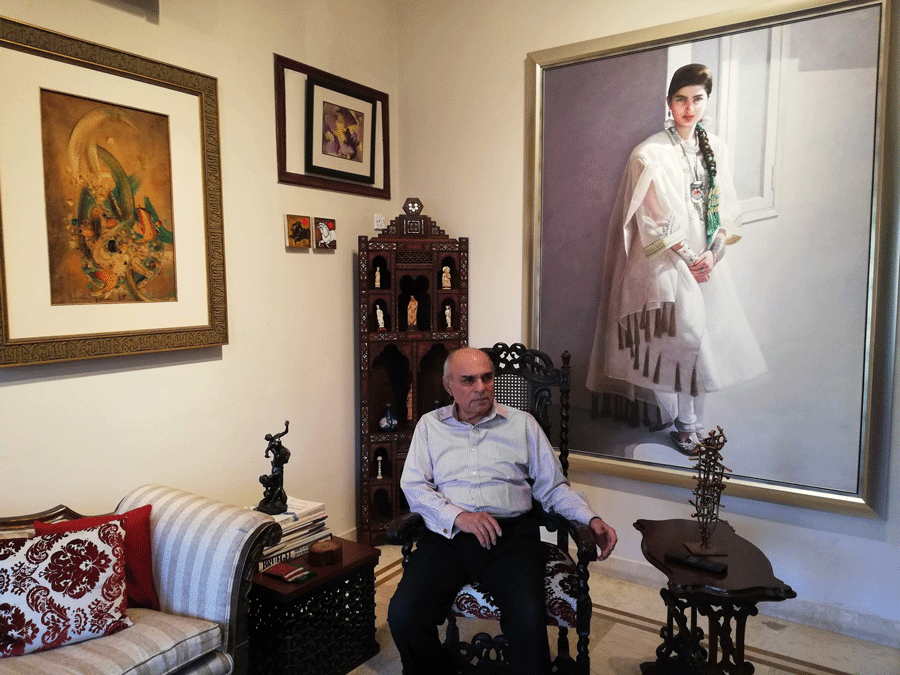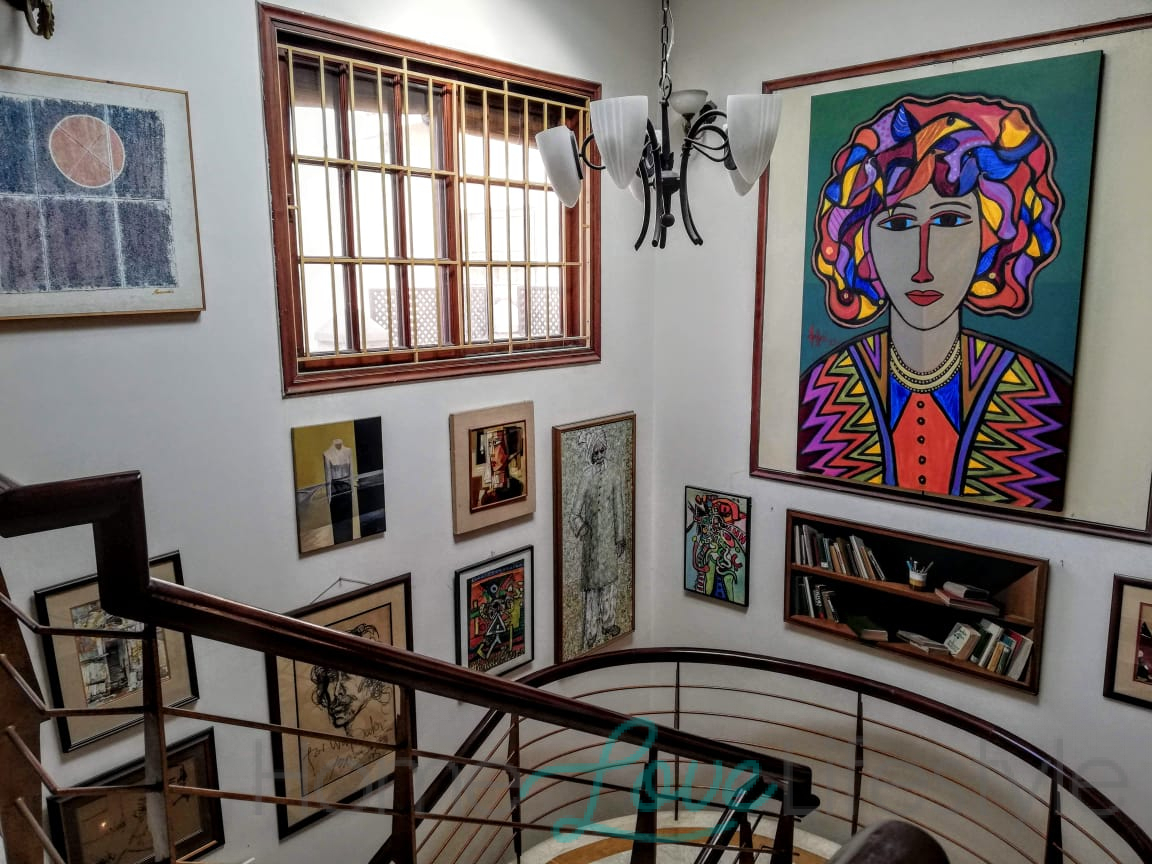 Wahab Jaffer is one of the country's foremost art collectors. He is also an acclaimed artist in his own right and has seen the art scene in Pakistan evolve from the beginning. 'I was buying art at home and abroad. In 1976, The World of Islam Festival was held in London which exhibited pieces brought in from various museums around the world; miniatures, calligraphy, glasswork, metalwork…this inspired me to start collecting Islamic art.'
See the rest of the home by CLICKING HERE.
Shelley Pirzada has created an elegant home in a quiet Karachi suburb that pays tribute to her photographic tastes. 'I started out in commercial art and then studied photo journalism in London before getting married. We moved to Karachi and I decided to do fashion photography for a while. I worked with Herald and Newsline magazines and did some amazing fashion shoots.
Later I decided to shift to art photography because I love nature. Everywhere I travel I see beauty. I have photographed a volcano in Iceland and landscapes here and abroad.'
See the rest of the home by CLICKING HERE.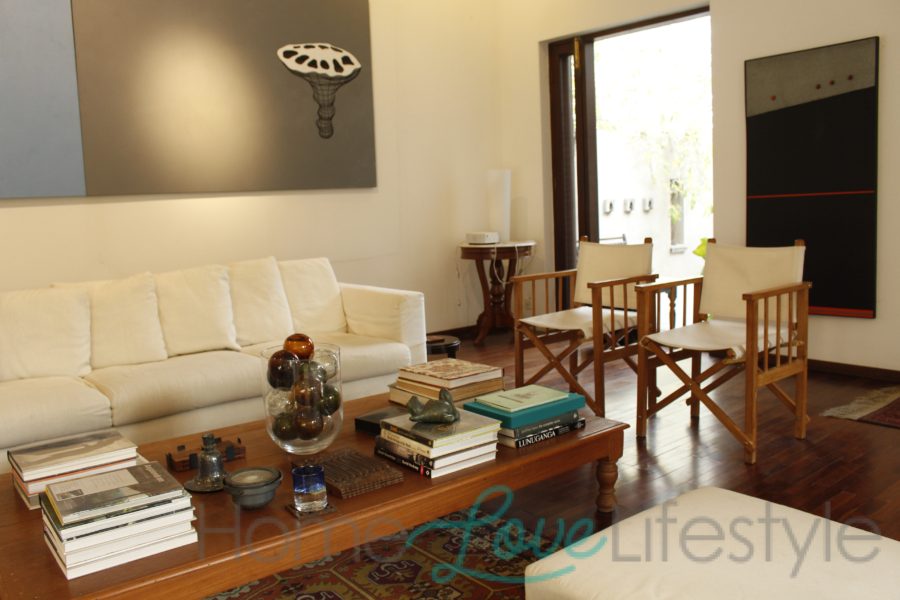 Nighat and the late Imran Mir created this unique home together which is the perfect foil for his monumental and minimalist canvases. As she says about the interior design: 'I think it's a non-style, not just one or the other. It's a good blend of Pakistani traditions and some South Asian ones, which was a conscious choice by Imran and me.
We wanted a sehen and you see that stairs lead from the entrance courtyard to the second floor and to the studio and guest suite. Like there used to be in traditional homes on Jamshed Road. We wanted the privacy that comes with that concept.'
See the rest of the home by CLICKING HERE.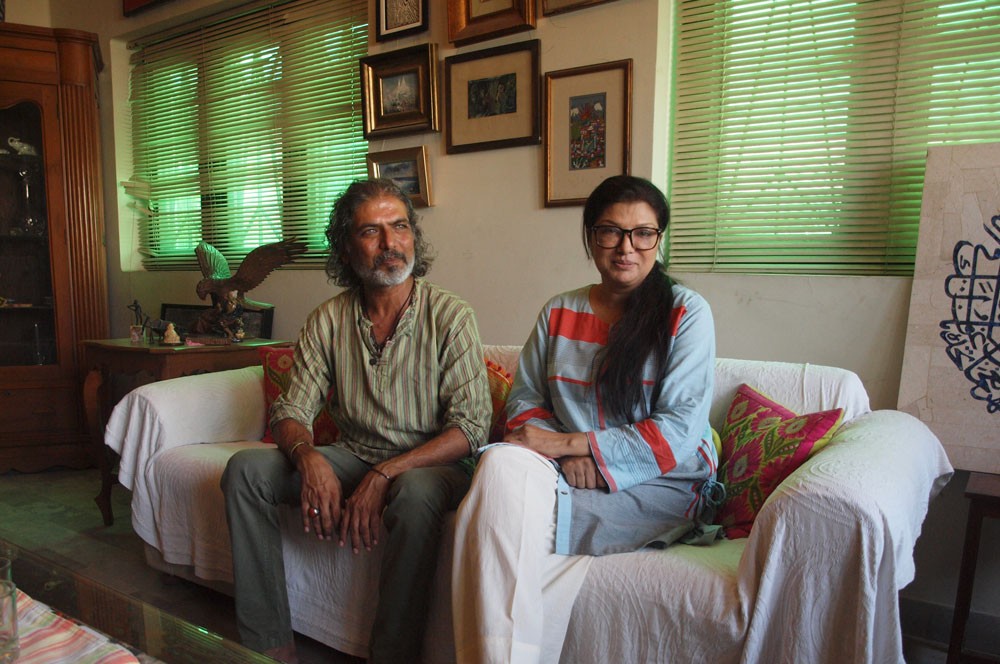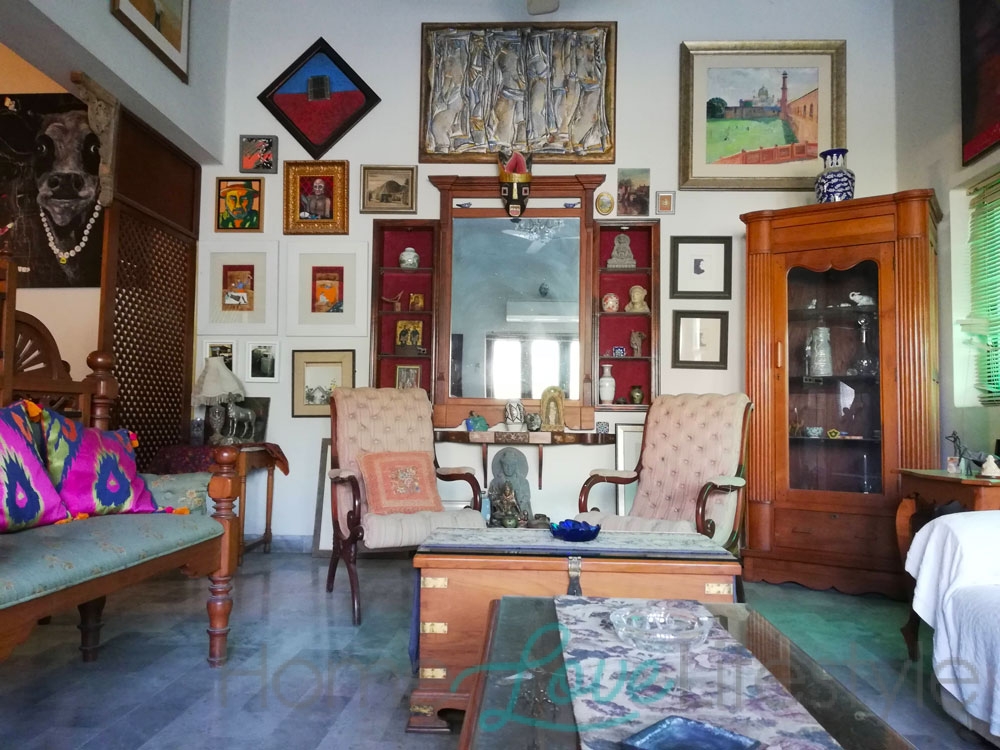 The artist Farrukh Shahab and his wife actress Shaheen Khan have an eclectic home filled with collectibles. Asked who collects art, Farrukh replied: 'We both do. But mostly me. All the antique furniture shop owners are my friends now. (laughs) Then I randomly pick up a lot of things just walking around the city. Like this plank of wood is from a disused railway track from Cantt. Or this small statuette was thrown away on Sunset Boulevard. Shaheen also picks up things on her travels or shoots.'
See the rest of the home by CLICKING HERE.
Each of these artists at home have filled them with pieces that resonate with them. Each is an original that will inspire home owners and interior design lovers everywhere.