Photos by Rubab Akhtar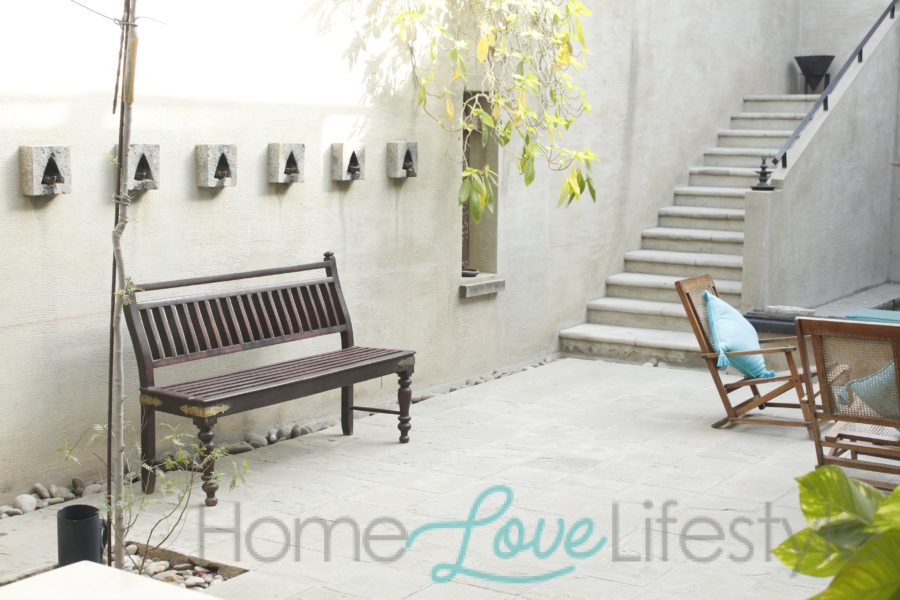 In a leafy enclave of Karachi, behind an unassuming wall lies the Mir House – a tranquil, tropical oasis, envisioned by the Late Imran Mir, eminent painter/sculptor/ad man and his wife Nighat. This vision was made reality by the joint efforts of Shahid Abdulla one of Pakistan's leading architects and C. Anjalendran from Sri Lanka, a protégé of Geoffrey Bawa and highly regarded throughout Asia. The Mir House incorporates the best of local and international design into a harmonious whole, lauded by design and architectural magazines worldwide.
Nighat Mir graciously showed us around her house, showcased in the first of a two-part feature. The second part will focus on the surrounding gardens.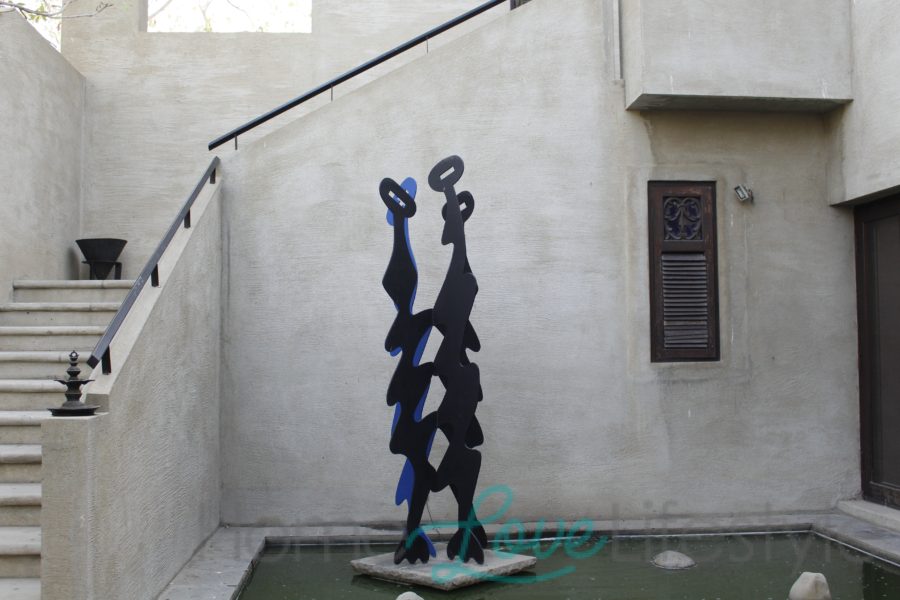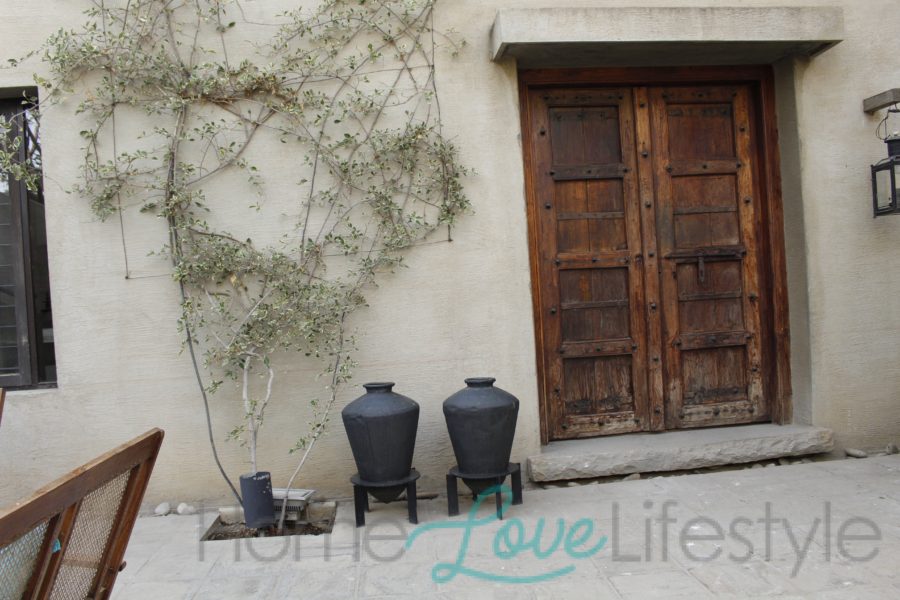 The team at HomeLovelifestyle was delighted to visit Nighat Mir and sit down for a cozy chat in her beautiful home.
How would you describe your house in your own words?
It's just home. My sanctuary…not an investment or anything like that! We didn't want a house that looked expensive, just expansive! We wanted a rustic and earthy feel using sub-continental furniture which is so beautiful.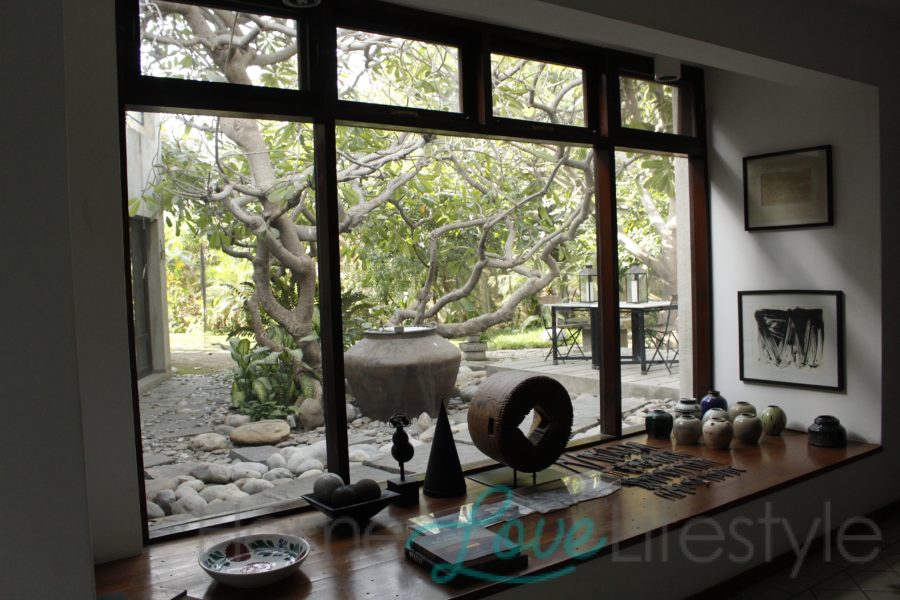 How would you describe the style and aesthetic?
I think it's a non-style, not just one or the other. It's a good blend of Pakistani traditions and some South Asian ones, which was a conscious choice by Imran and me. We wanted a sehen and you see that stairs lead from the entrance courtyard to the second floor and to the studio and guest suite. Like there used to be in traditional homes on Jamshed Road. We wanted the privacy that comes with that concept.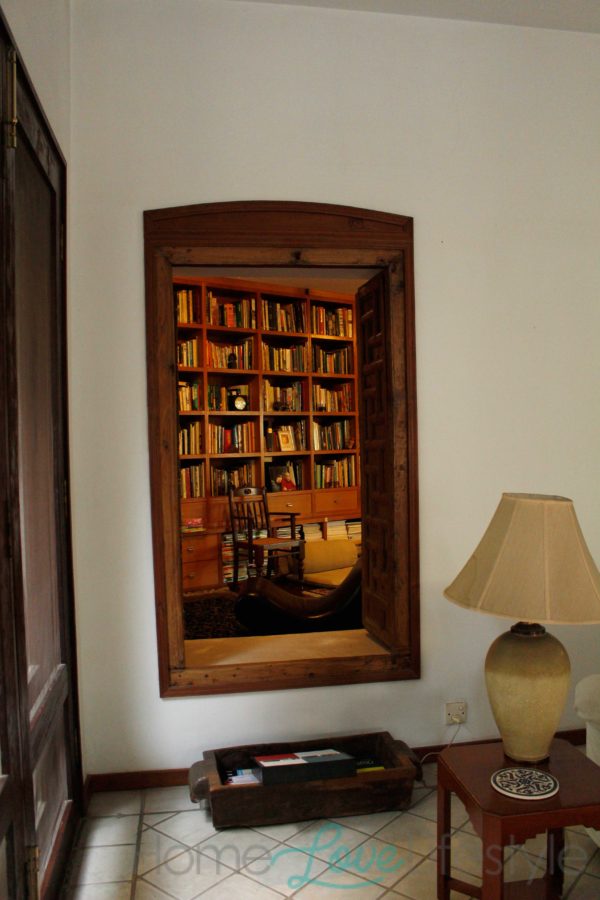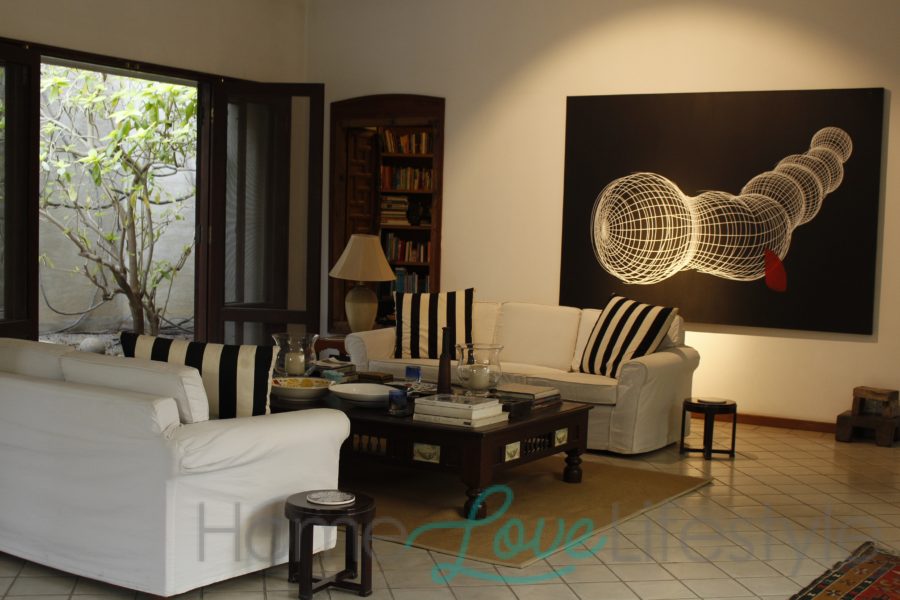 Other aspects were inspired by Sri Lankan architecture like the sense of space, courtyards and pools. Anjalendran also wanted simple cement counters and open shelving in the kitchen which we thought wouldn't work here because of the dust. He also wanted a master bathroom with no roof, but we decided against that as it was impractical. The shower stone that was bought for that is now used as an outdoor table.
Did you use an interior designer or decorate the house yourself?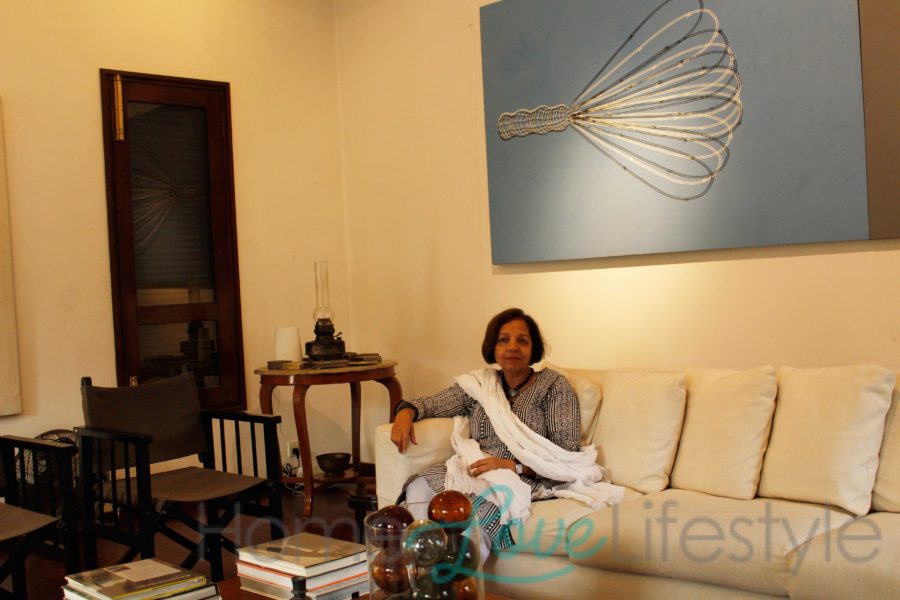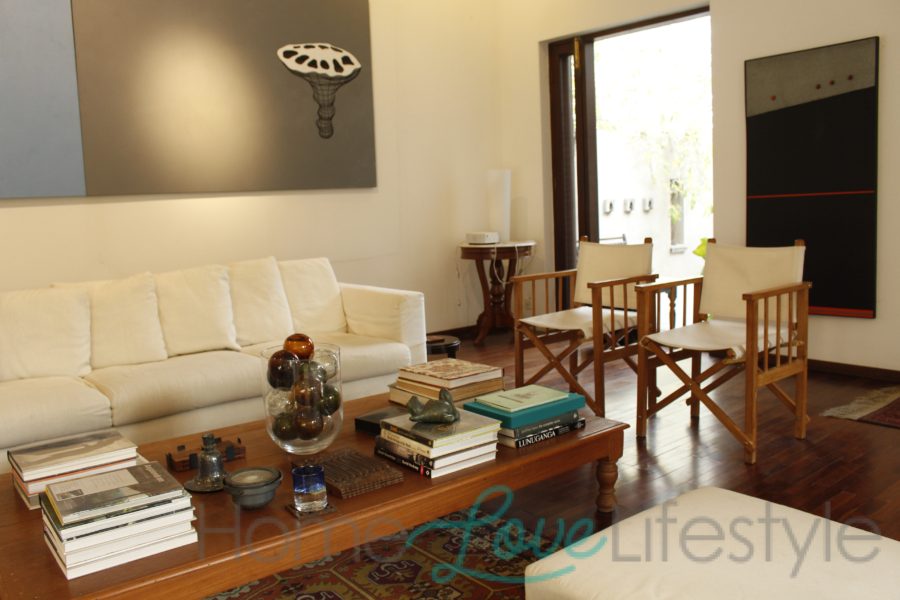 We wanted the house to be all about space and light. Imran wanted an inside/out feel so that the garden was an integral part of the home. When Shahid Abdulla made the footprint of the house, the Champa tree was the focal point. We wanted to see it from every room of the house. Luckily the architects were friends and got along well so could work together.
Anjalendran really specializes in creating vistas. He designed windows and doors in such a way that the garden, paintings and sculptures could be viewed from the living room, garden room and even the bedrooms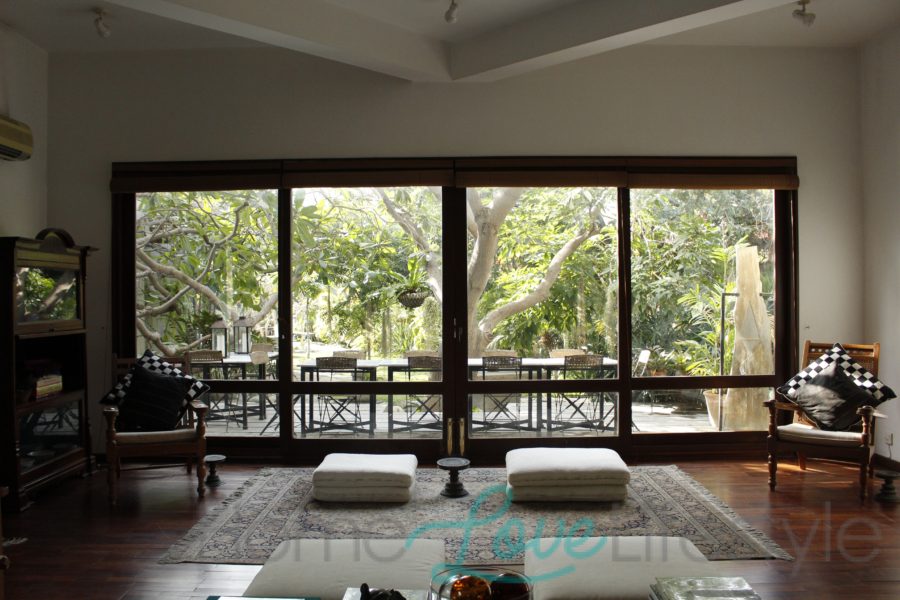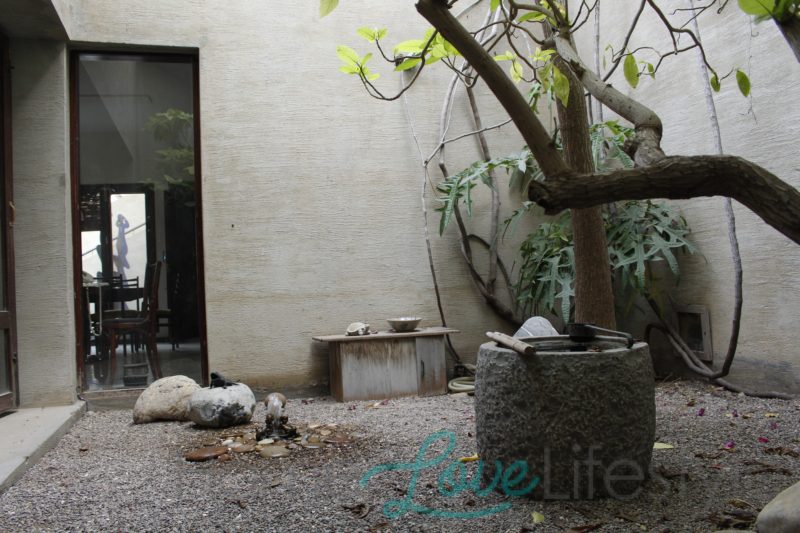 The décor just grew organically from the things we already owned. We were both allergic to things like wall to wall carpets and curtains. There was a side board from our first house that fit into the garden room and chairs that we already owned. We didn't rush out and buy new things. We just collected over the years. In fact Imran told the architects that it should feel like we had already been living here, not in a new home at all.
How does the house complement your lifestyle?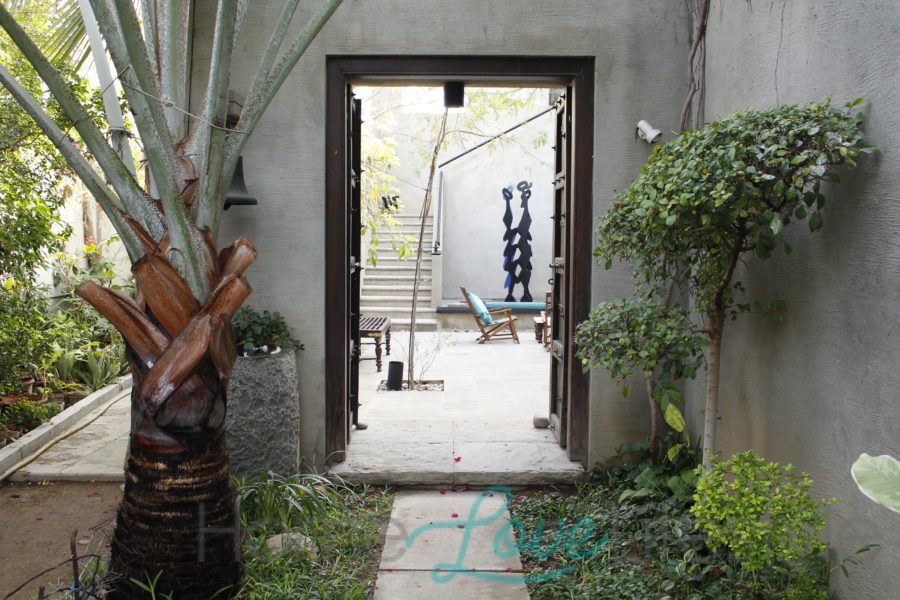 We wanted to create a lifestyle that was inclusive. For example from the courtyard you can see the dining table. That is so if anyone dropped in, they could join us for a meal. There is no formal dining or drawing room. There is just a garden room that looks out directly onto the Champa tree and scenery beyond. A music room where Imran loved to listen to music, watch movies and that also housed his many books. In the foyer Shahid Abdulla created a long window and Anjalanderan suggested a window shelf/seat so one can sit there and enjoy the vistas outside or read a book.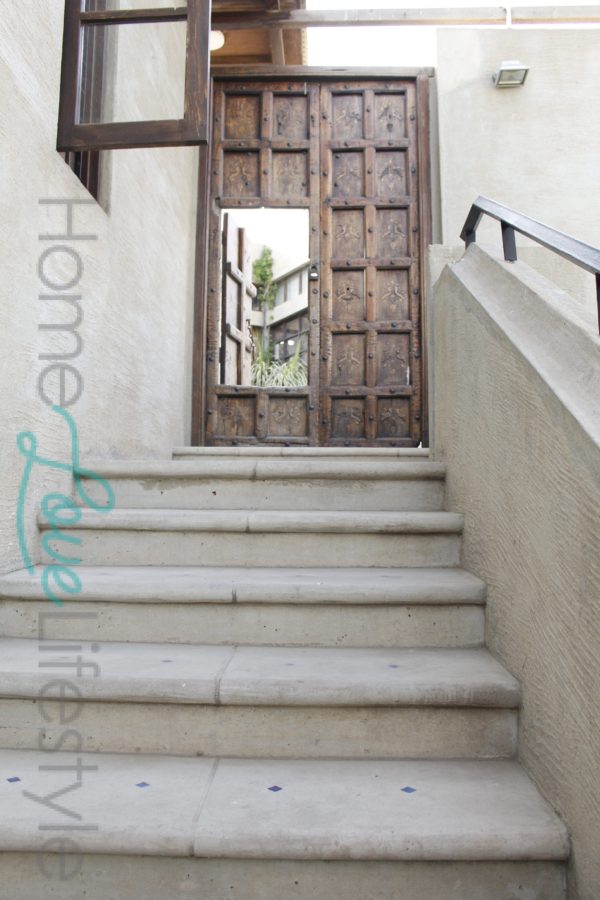 Then I bought about 80 antique windows with stained glass from a house that was being pulled down, and Imran felt that they wouldn't fit into our home.  Luckily Anjalanderan suggested we use them in just the bathrooms, and it worked out really well. It really was a team effort, and we were all best of friends and still are.
How are you helping keep Imran's legacy alive?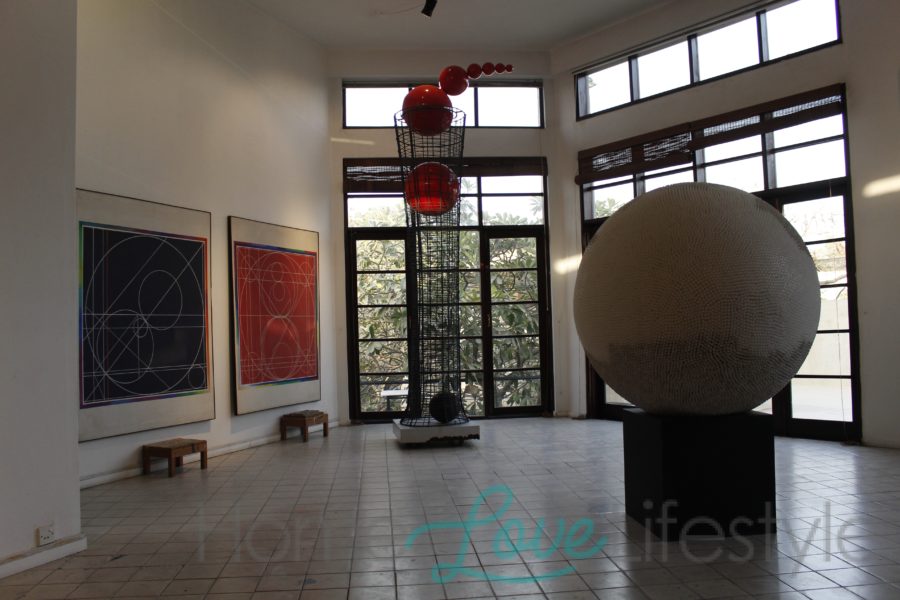 Imran and I really were a team. We were best friends as well as husband and wife, and I really think it's important for me to keep his legacy alive. Through this house and through his art which is being exhibited at the Mohatta Museum at the moment. In addition, there is the Imran Mir Art Prize, presented to an artist under 30 every year, that will be presented at the Lahore Biennale this year.
All these are ways to keep his vision and legacy alive for the next generation.
CLICK HERE to see the Mir House Gardens.