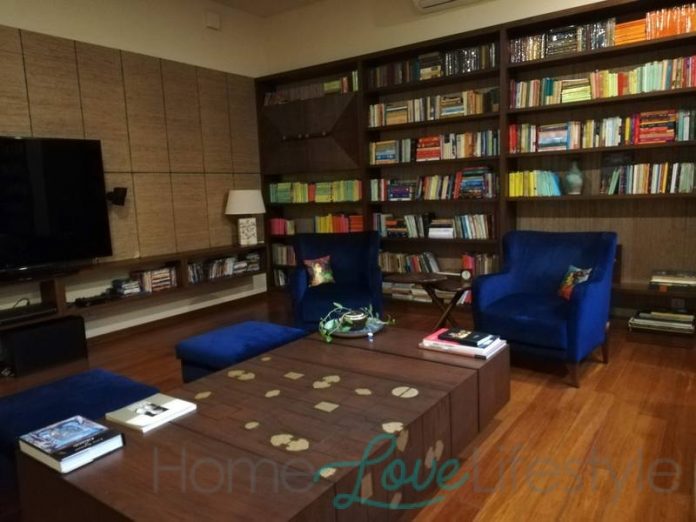 We love studies, they combine all the charm of a casual space with enough room to entertain or work. These days when we are all working from home, we need to celebrate studies with style & substance and in Part 2 of this series, we share some original spaces with you!
This tranquil room fits in perfectly with the aesthetic of this urban home. The homeowner who is a publisher and artiste has personalized her study with art and rugs. A central feature is the light created with images of book covers by famous painters for her publishing house. Bright colours and large windows, keep the look light and airy.
In the same house, her husband has created a more masculine space in the basement. With a mural celebrating his love of the sea and a desk that is more corporate in style.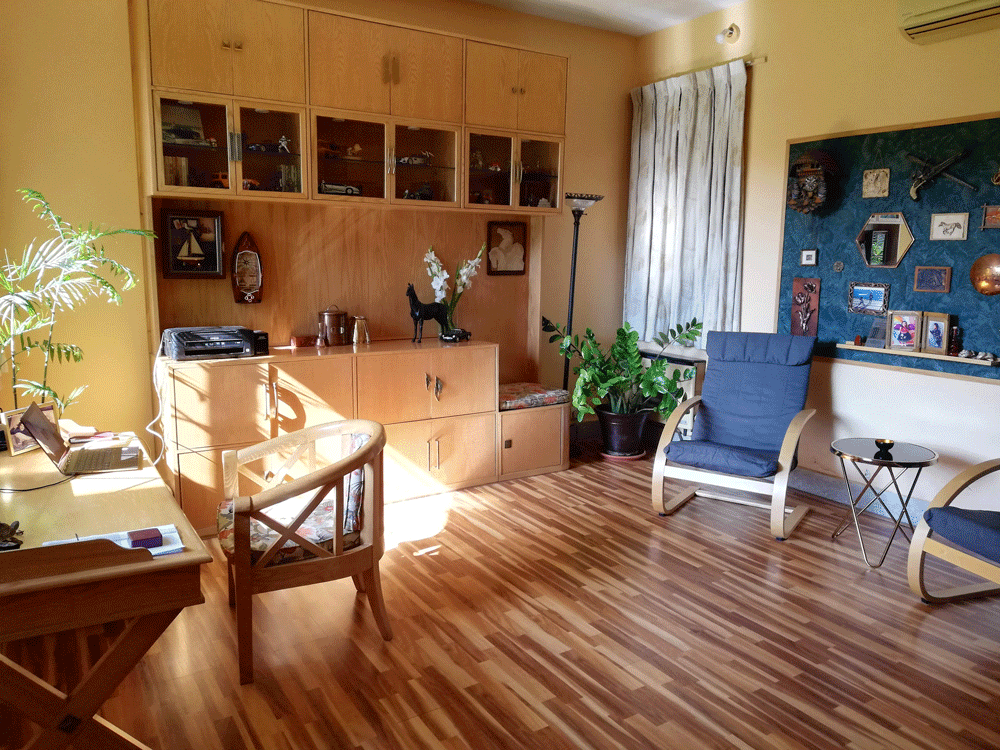 This cheerful space uses light wooden accents and natural light to create a cosy ambience. The desk is placed next to the window so the garden is visible and the blue chairs and board add a splash of color.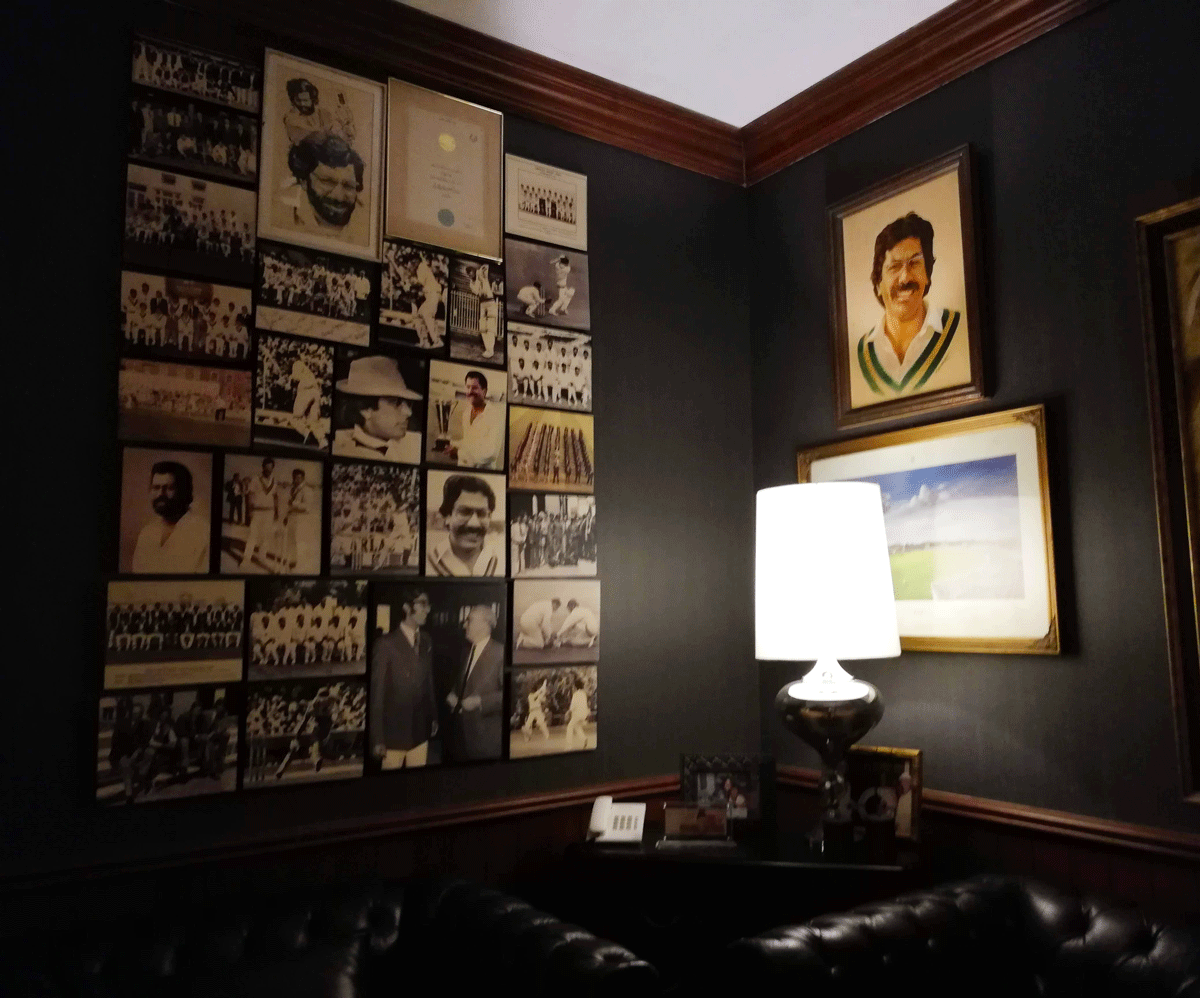 If you are Zaheer Abbas, a world renowned cricketer with multiple medals and awards, then a trophy room is a must. Sports memorabilia and a dark color palette create a masculine space in this elegant home, perfect for relaxing or entertaining.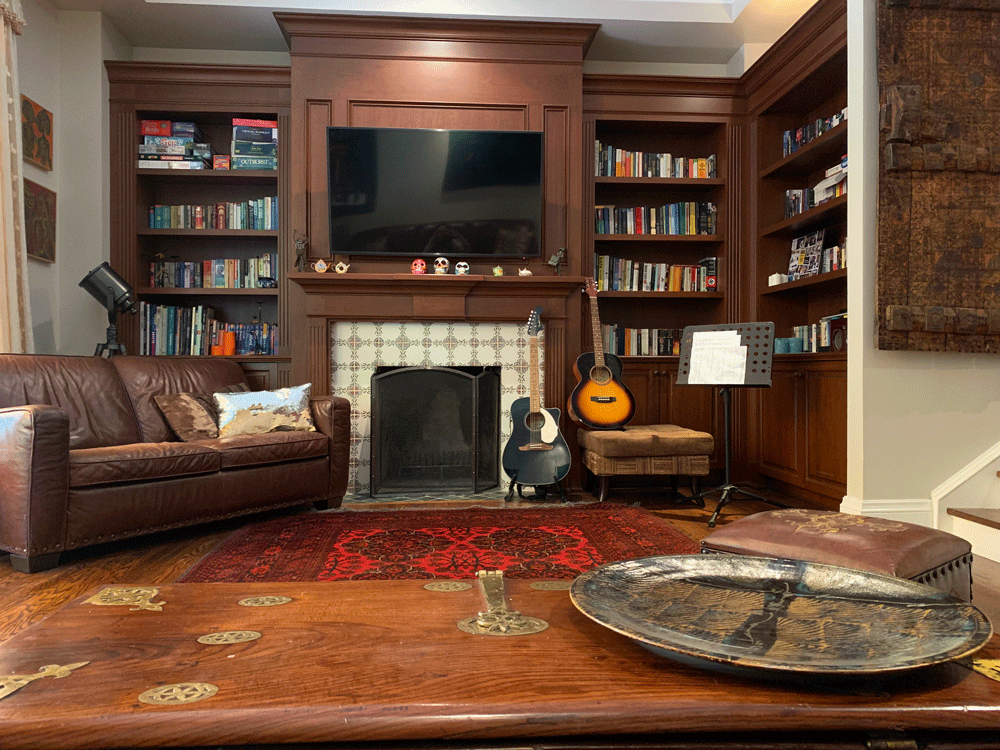 This room uses traditional book shelves and a leather sofa to create a cosy space in a Toronto home. A heritage building, it has been restored & decorated with splashes of colour and art from Pakistan.
These studies with style 2 are giving us design goals. Check out Part 1 to see more great examples and get inspired!