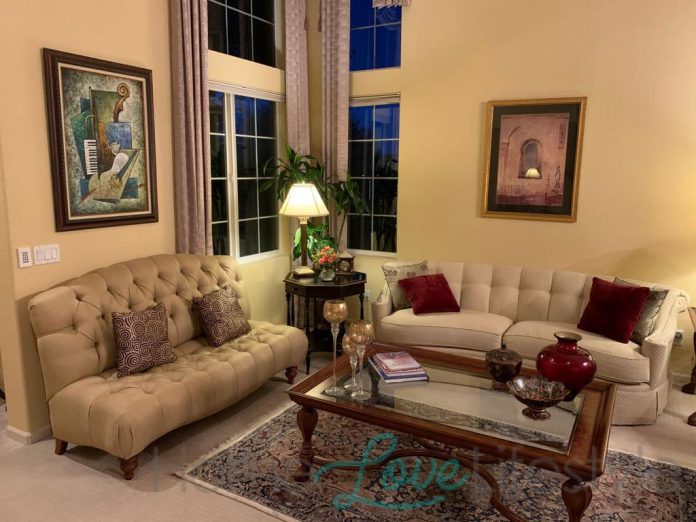 The stylish and tasteful home of Aquila and Salim Aswat sits in the beautiful balmy valley of San Ramon, California.  "I was born and raised in Karachi, but like many other girls from Pakistan, I got married at a very young age and moved abroad," says Aquila. Her husband Salim is an engineer and they have a grown-up son. Decorating her generously proportioned, gracious home has been a labour of love for the creatively inclined home owner.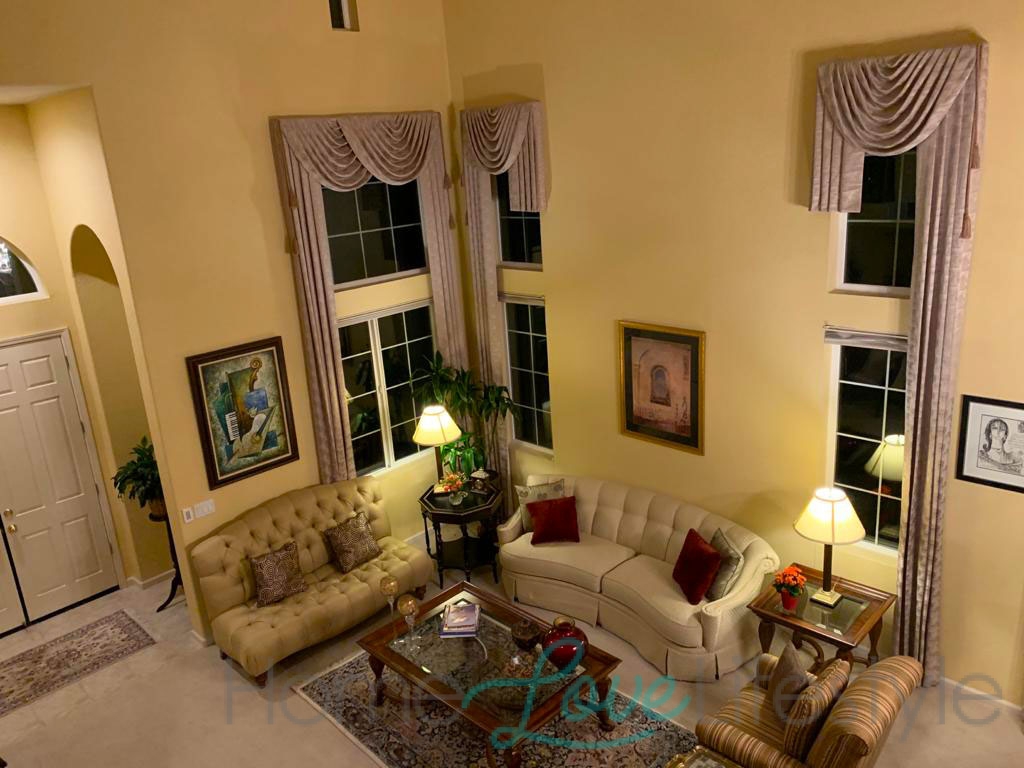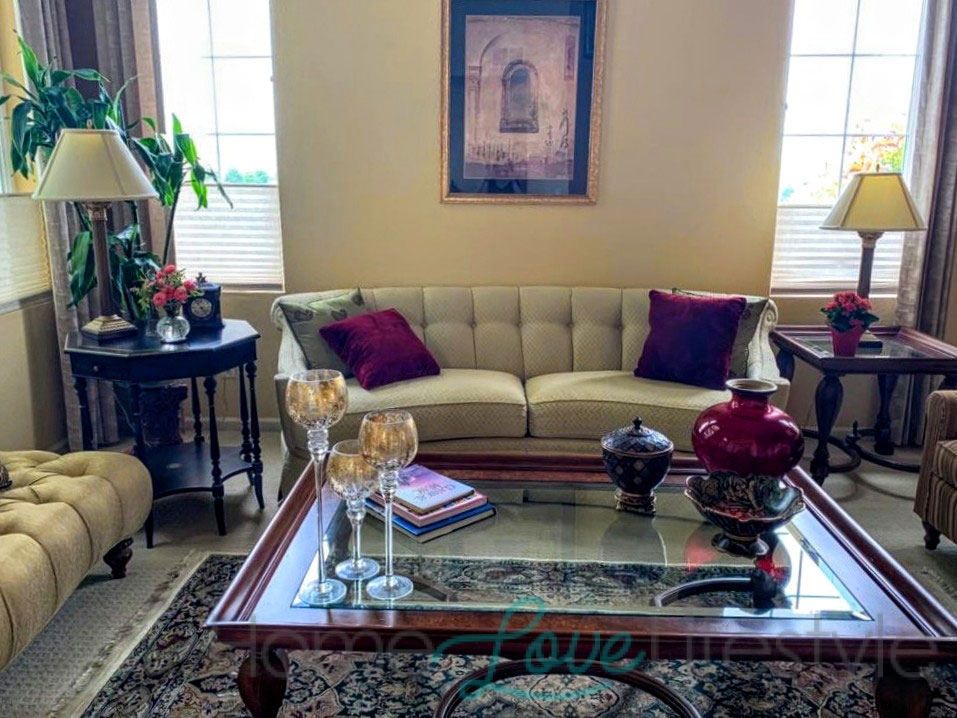 How long have you been living in the US and in this house?
We moved to the US in 1984 from Toronto, and I was very happy to get away from the cold weather. We have been living in this house for 13 years.
Who lives in this home now?
It's only my husband and myself. Our son is a yoga and meditation instructor and also a musician. He lives in Boston with his wife and daughter. But we all visit each other quite often.  So when they come, there is a guest room for the couple and another room for our grand- daughter.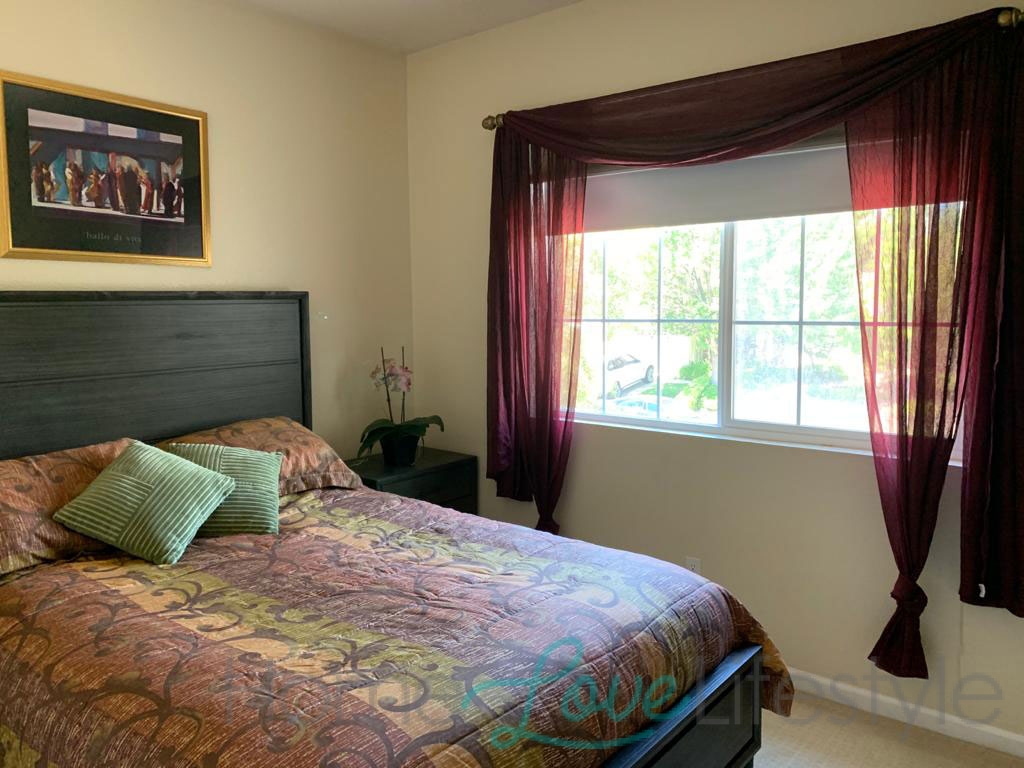 Is your home self-designed?
Yes it is! I was always interested in designing/decorating.  When I was a teenager, I used to decorate our home with my sister, especially before Eid.  Our mother was good at stitching, so she would  sew cushion covers and drapes which were designed by us and we would change the whole look of the room!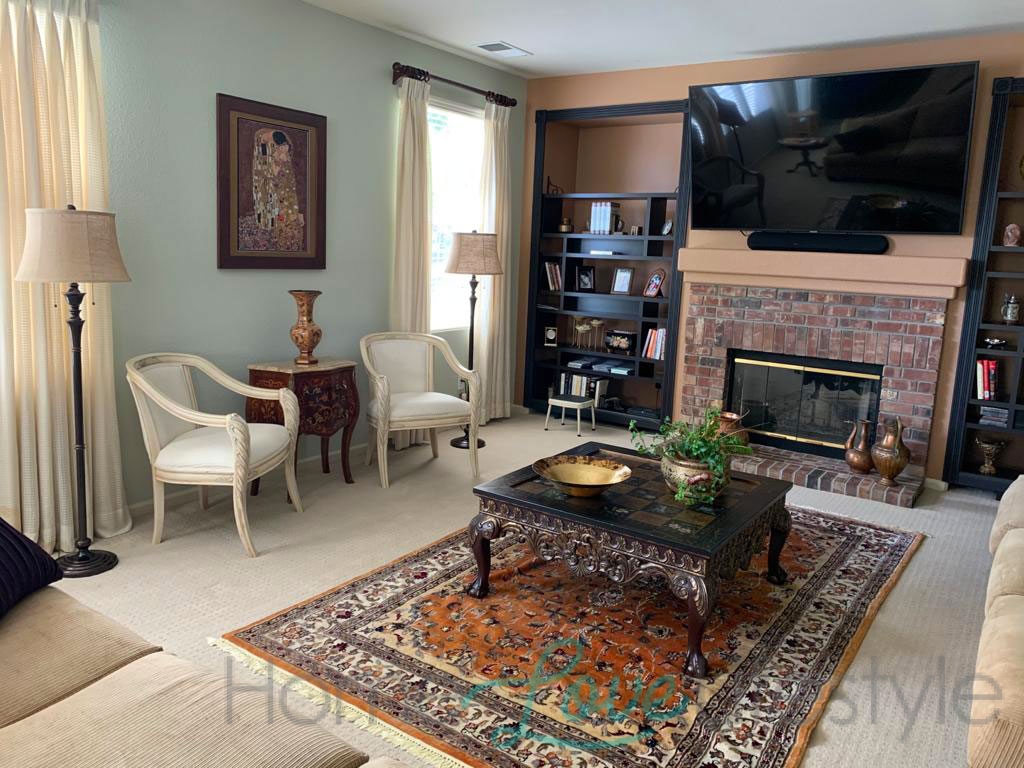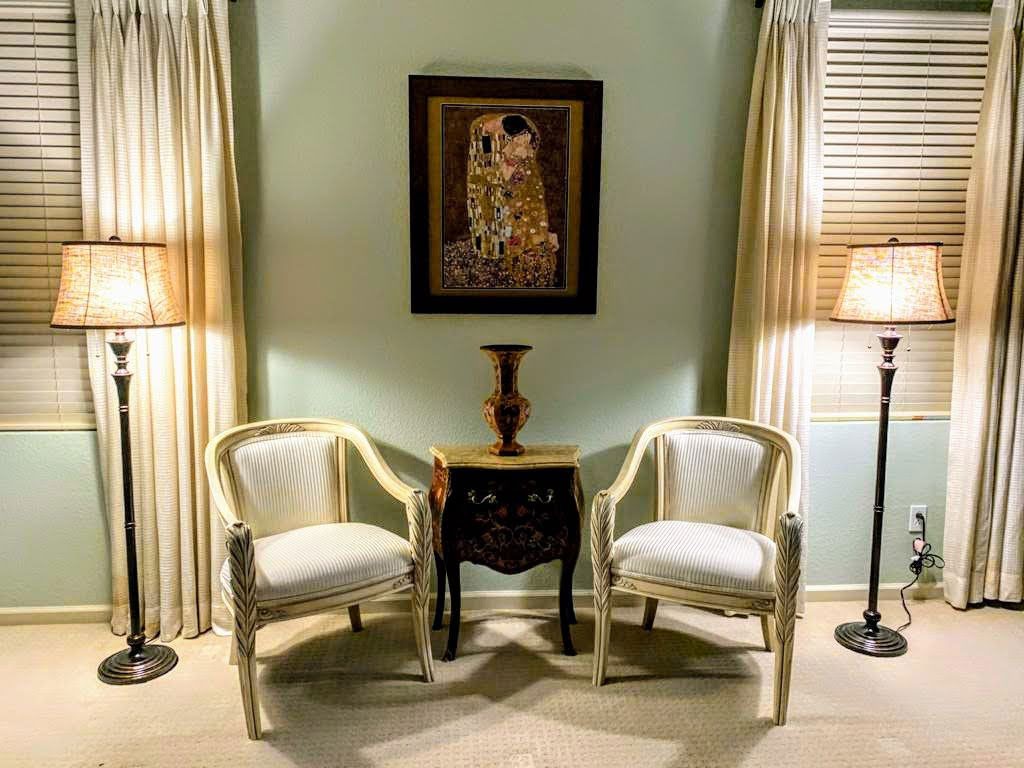 So you had a flair for designing?
Yes. Besides working in the corporate banking sector, I have also managed my own flower shop in Los Angeles. Later, I acquired an Interior Decoration Diploma and started to work for a well known furniture and designing company by the name of Thomasville Furniture in the San Francisco Bay Area. As a matter of fact, some of our furniture was purchased from there and some from antique dealers.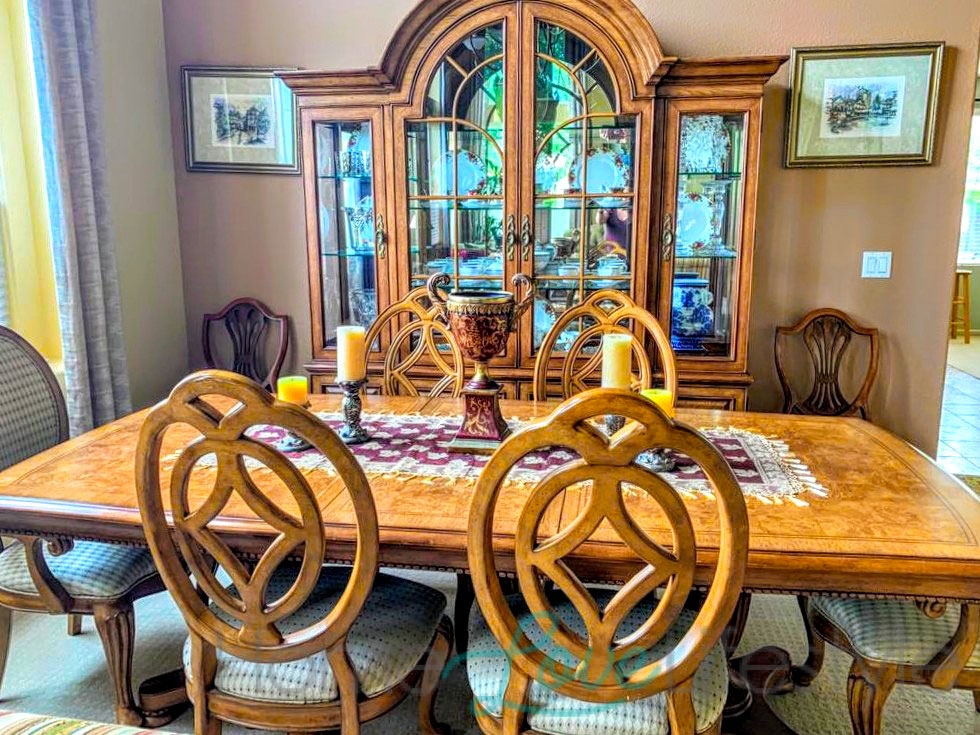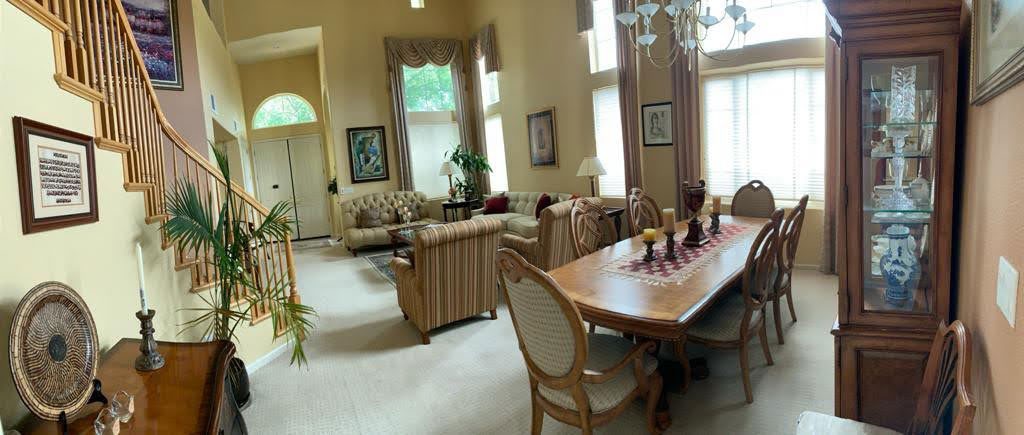 Tell us a little bit about how you designed your space over the years?
The living room and dining room setting didn't allow much play because of the space, but I have changed the decoration pieces and added a French cabinet with Chester drawers, antique chairs and mirrors.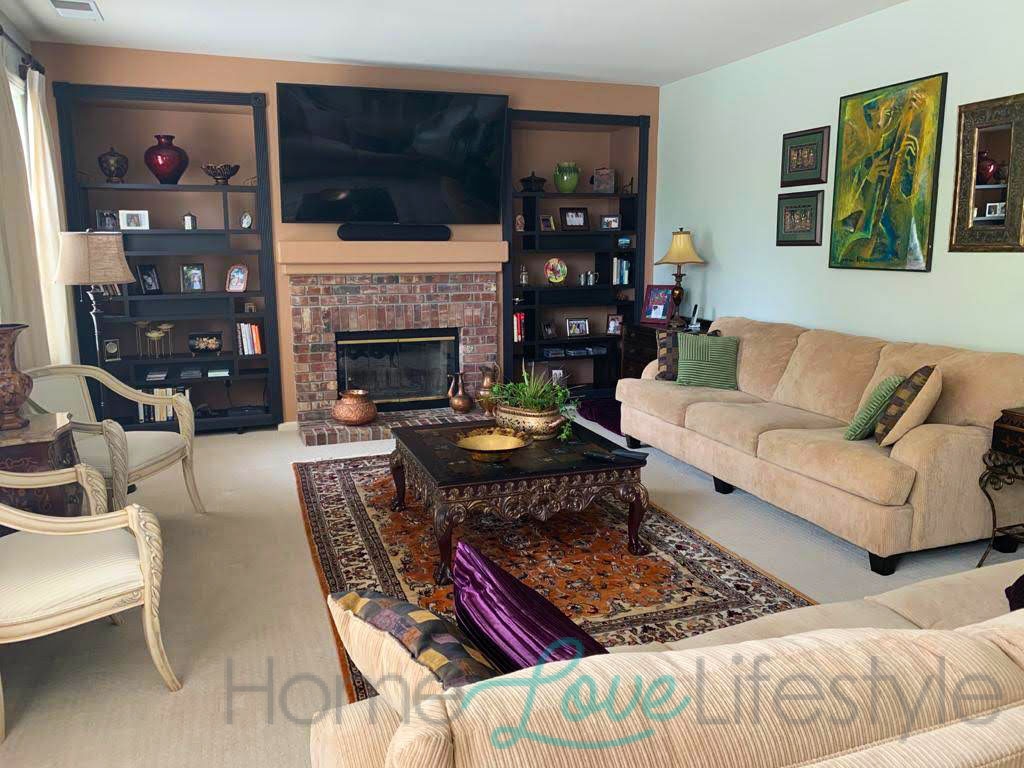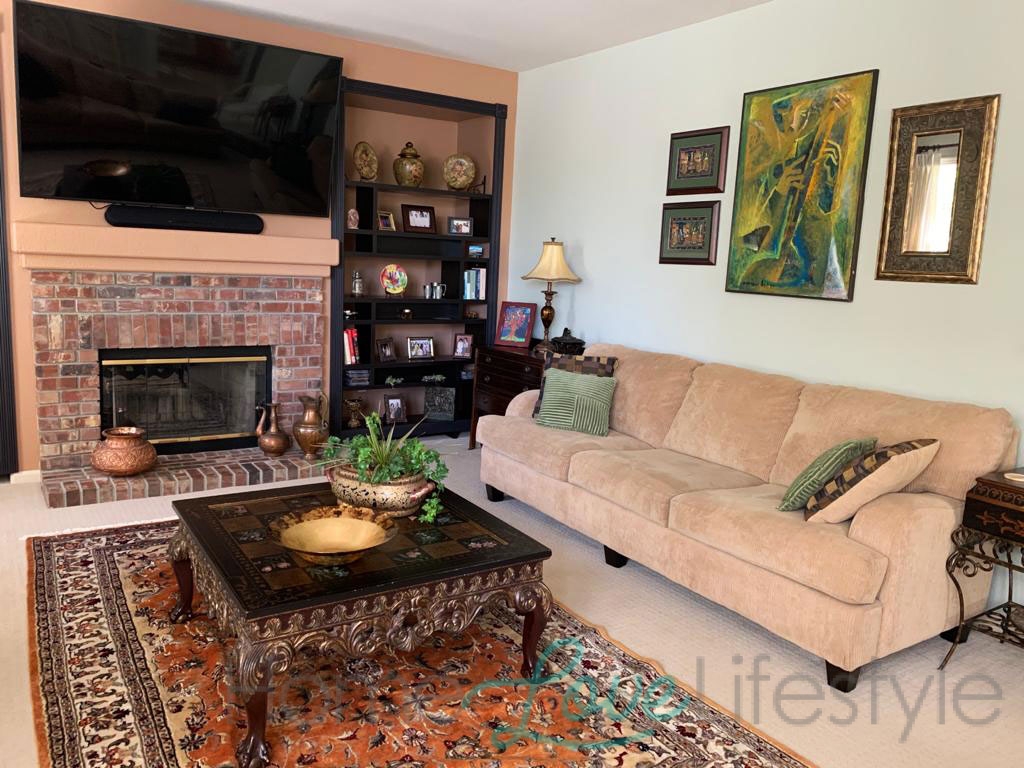 Our family room is pretty large so I have managed to change the setting many times. We have also added two sets of shelving in our family room. Infact, the shelving unit was designed by me and put together by my husband Salim.  We are both quite handy around the house and in the garden as well.
How would you describe your design aesthetic?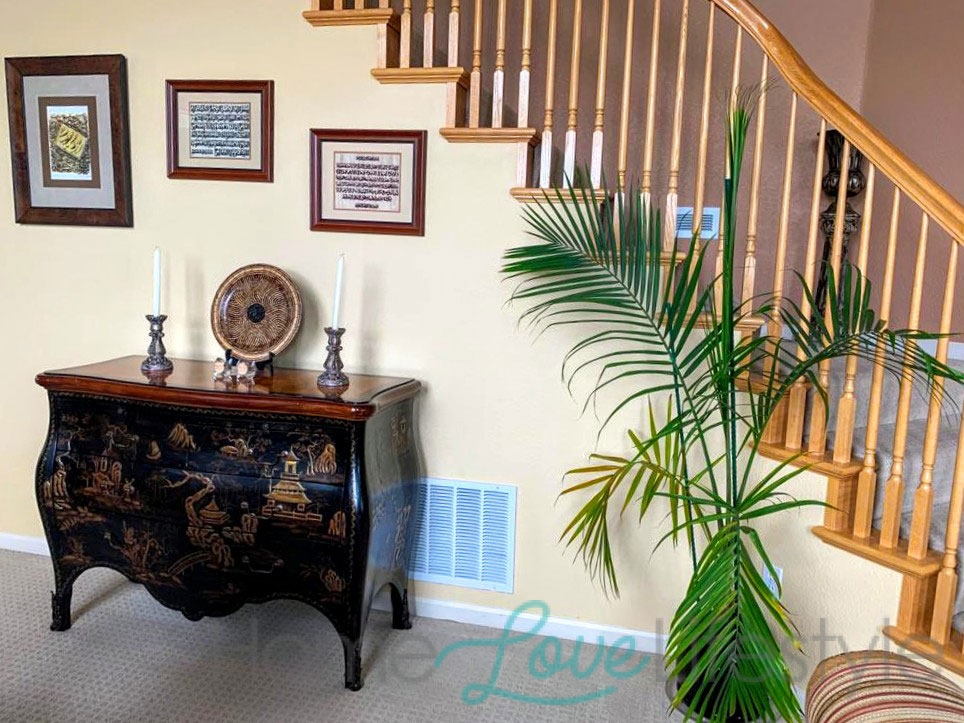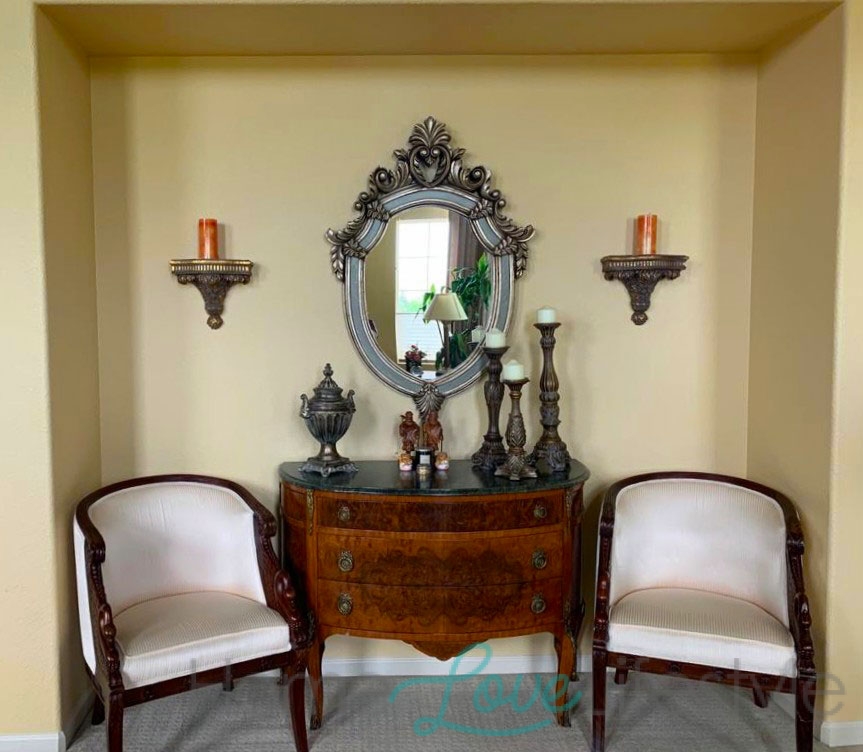 I used to like eclectic design, and so I have a mixture of pieces from modern to antique all around our home. But over the years I have been leaning more towards a modern setting. It's simple and easy to take care of and easy on the eye as well.
Do you entertain often?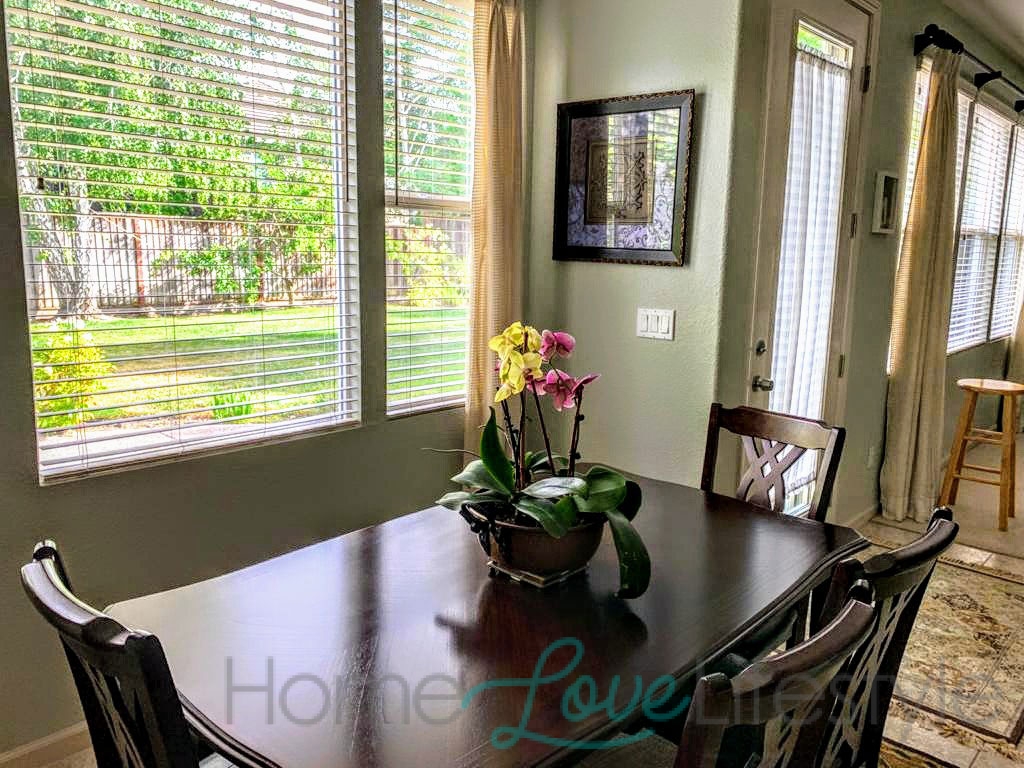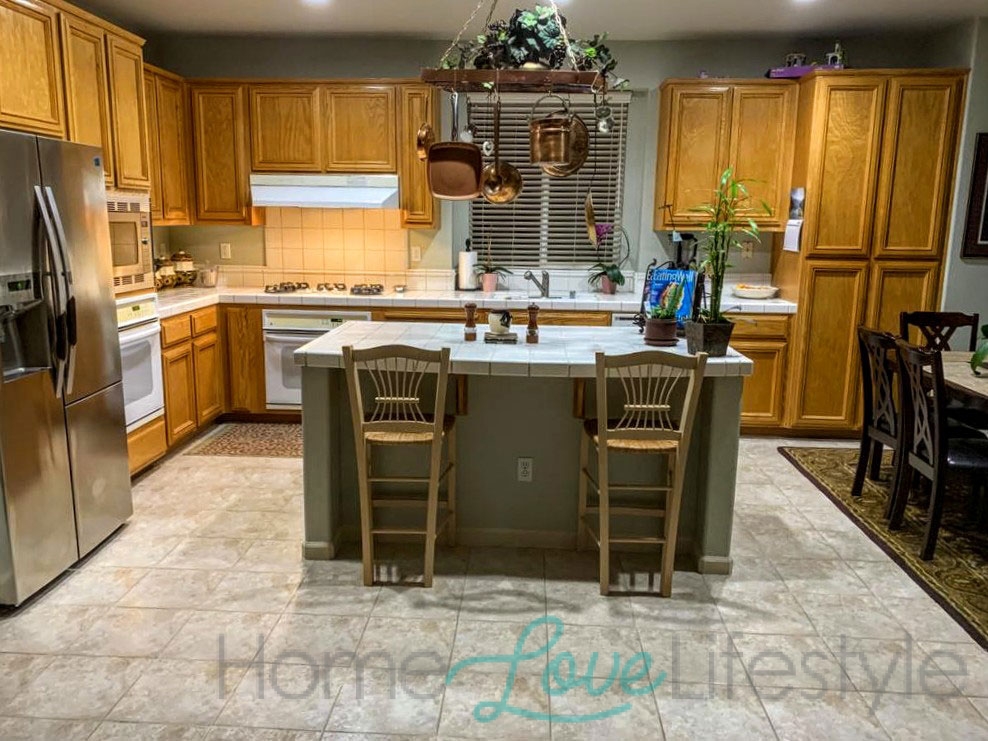 Not as much as I used to, but yes we do.  I hosted a large basant party here some years ago. There were 85 quests and I was the only cook!! My last dinner party was two days before the corona lockdown. I have enough space for 25-30 people in the house. I just add an extra table in the kitchen area. And my backyard can easily accommodate upto 40 people.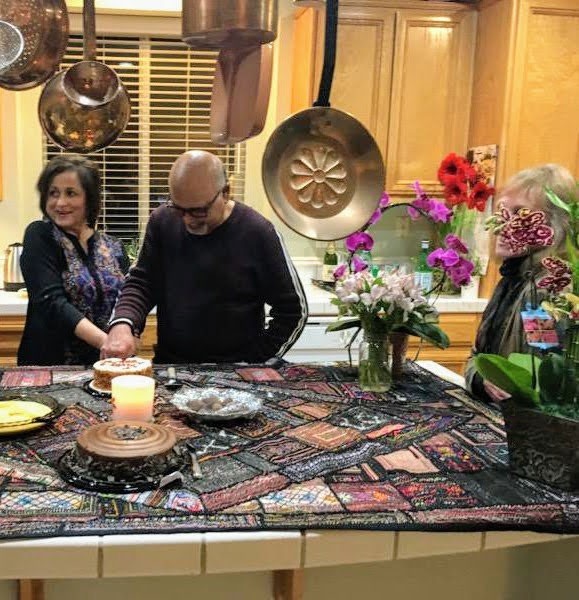 What is your favourite space in the home and how do you spend time there?
I don't really have one favourite space. Depending on the time of day, I use my whole house for various activities. Cooking in the kitchen and leisure TV time in the family room or bedroom.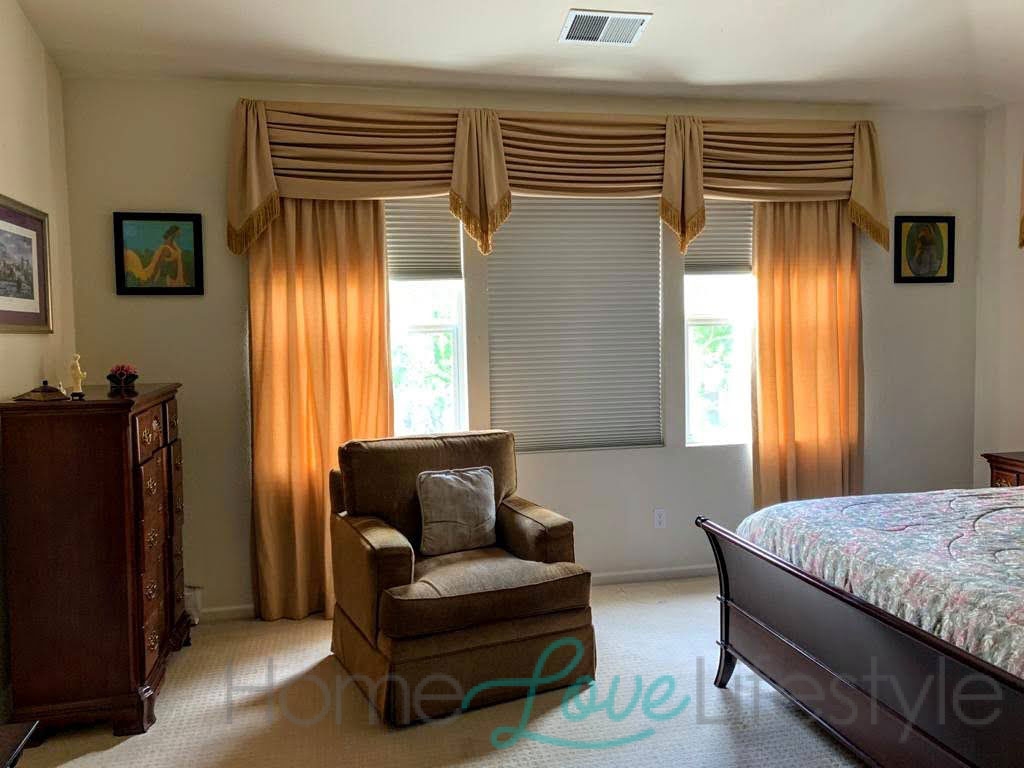 Then I spend time at my antique walnut desk located in the loft taking care of finances and my family's charitable  foundation, the Latif Kapadia Welfare Memorial Trust. The late actor Latif Kapadia was my father.
We do have an office with a library but it is mostly used by my husband.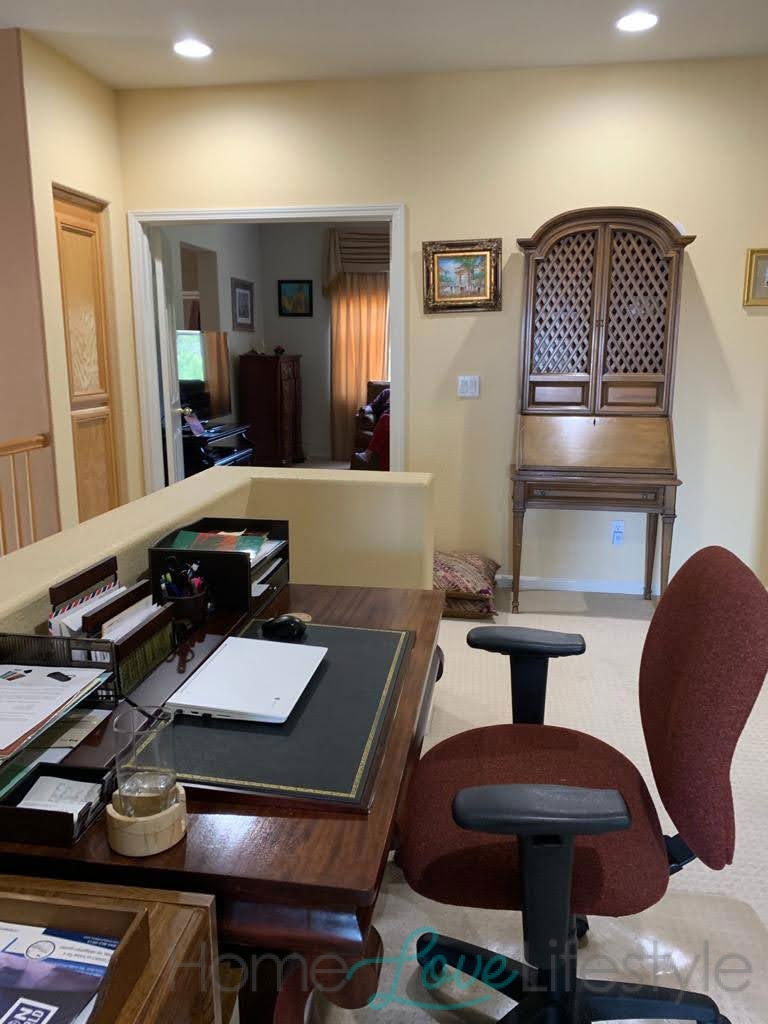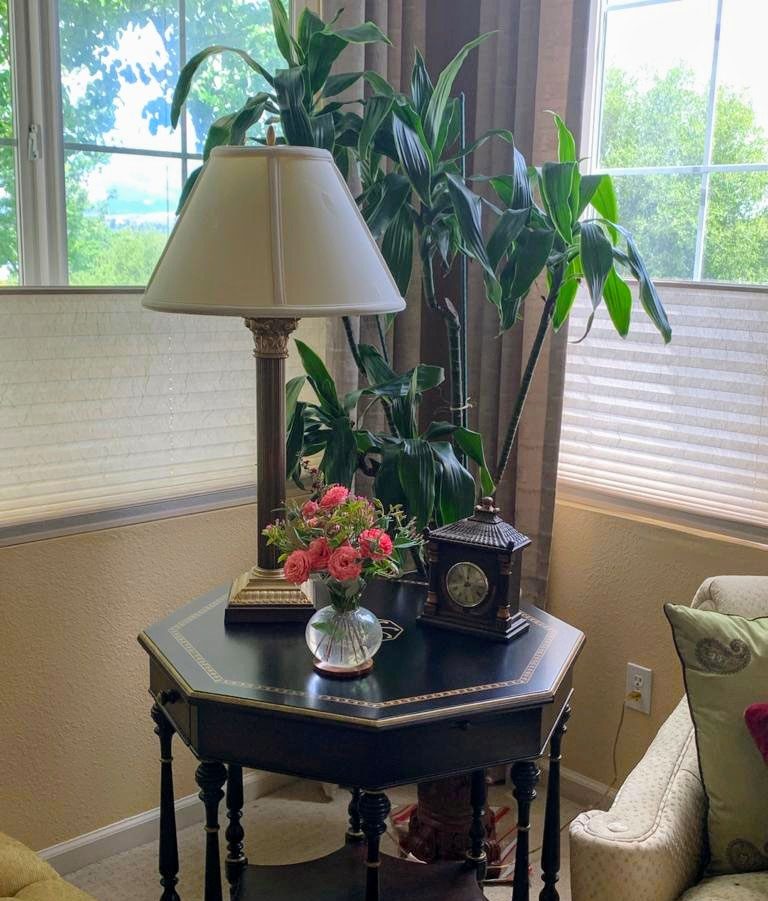 You have a lovely bathroom with an amazing view. Tell us about that.
I love my bathroom and it does have an amazing view. One can just sit there near the window or on the floor and even meditate and do yoga there, which I have done quite often. It is also  a luxury to soak in the bath and enjoy the view at the same time.  Sometimes I just sit there in front of the window and work on my iPad….it's quite relaxing.
Is there a special object in the home? Any story attached to it?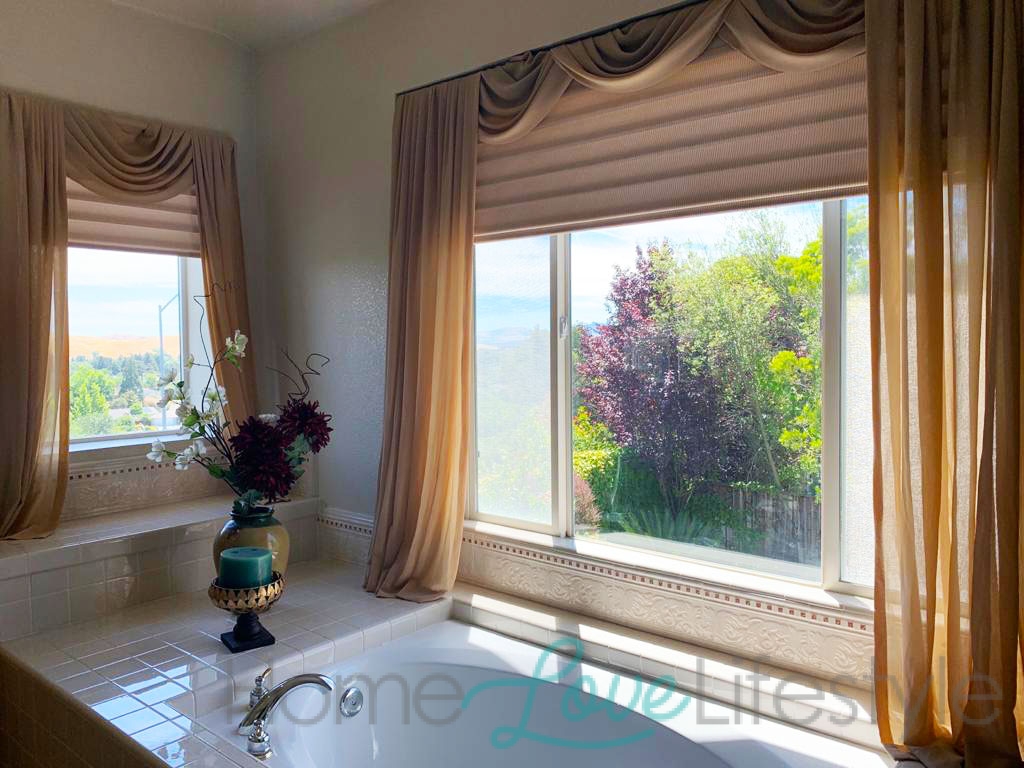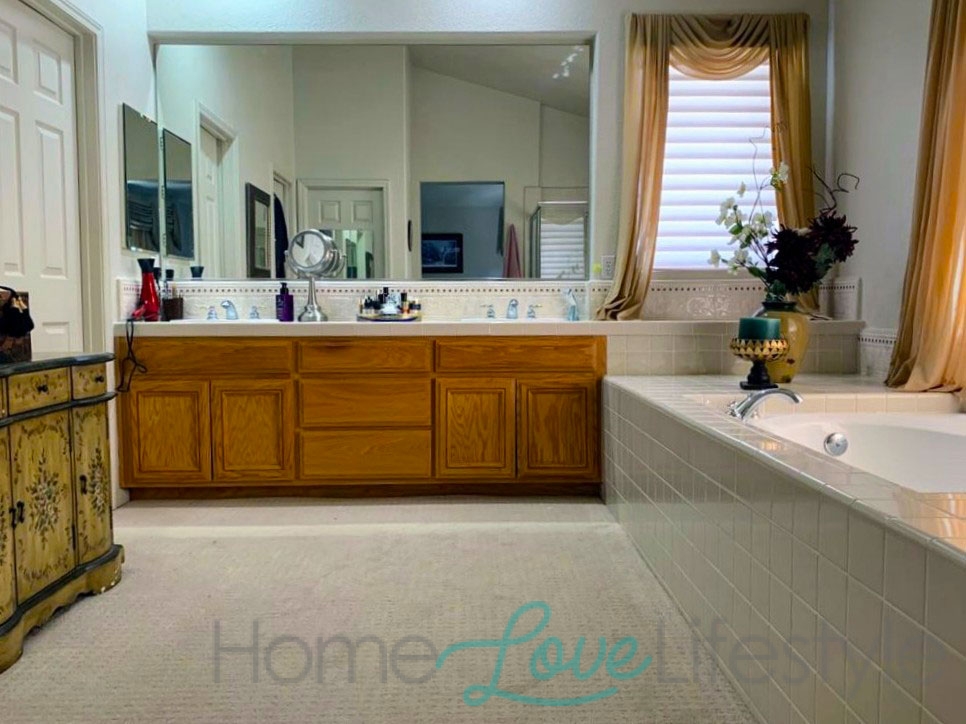 I have quite a few paintings by my father's friend, the artist Mansoor Aye. Those are very special to me because the paintings were gifts from Abba. I also have an antique paandan my Amma  gave me. In fact, I was a regular paan eater in Toronto but gave it up here as paan is not very easily available.
Do you use your patio often?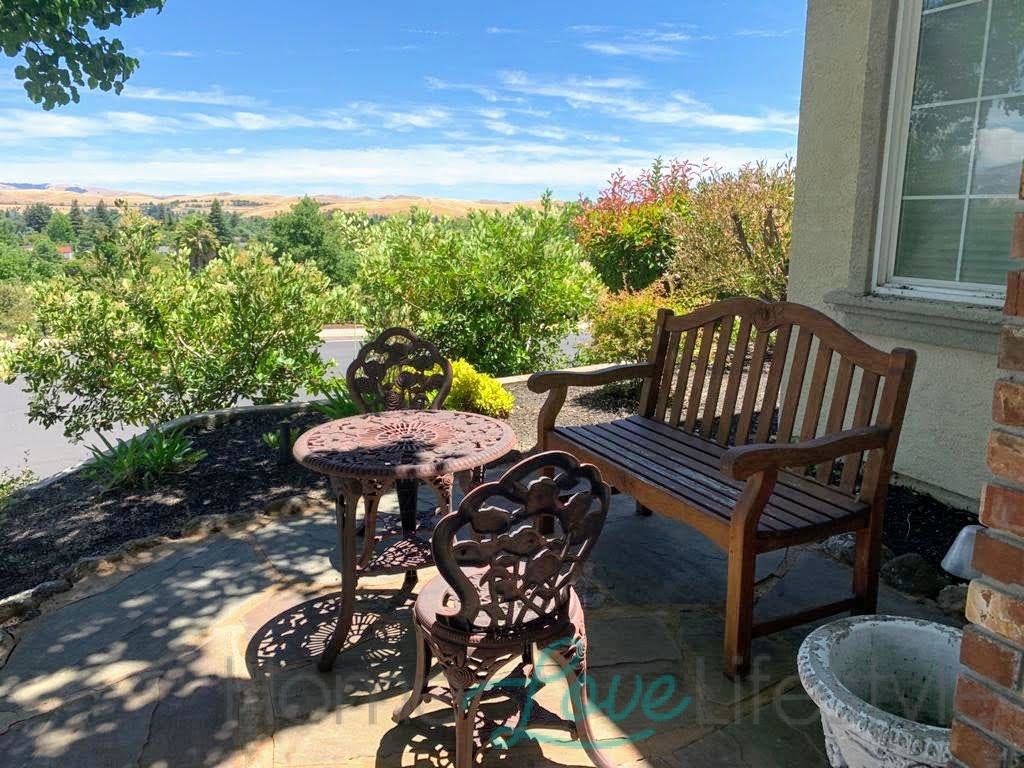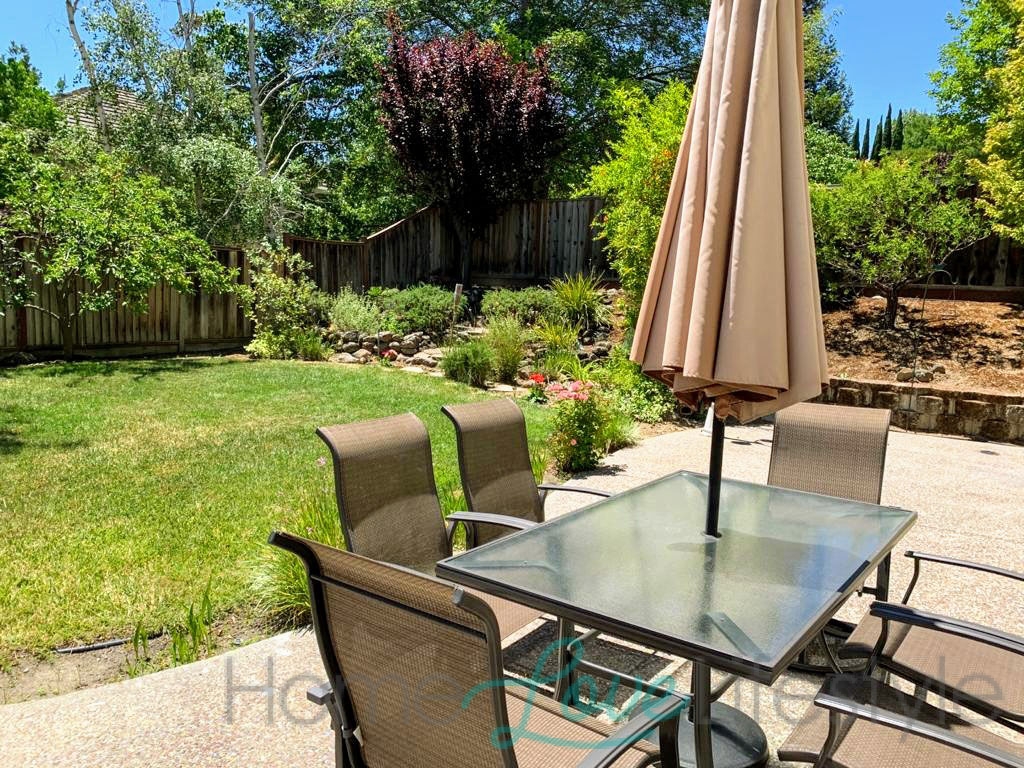 Yes, we use our backyard and patio quite a bit, especially in summer and for barbecues or large gatherings. The front patio has an amazing view, so sometimes I sit there with my coffee and favourite book!
Photographs by the homeowner