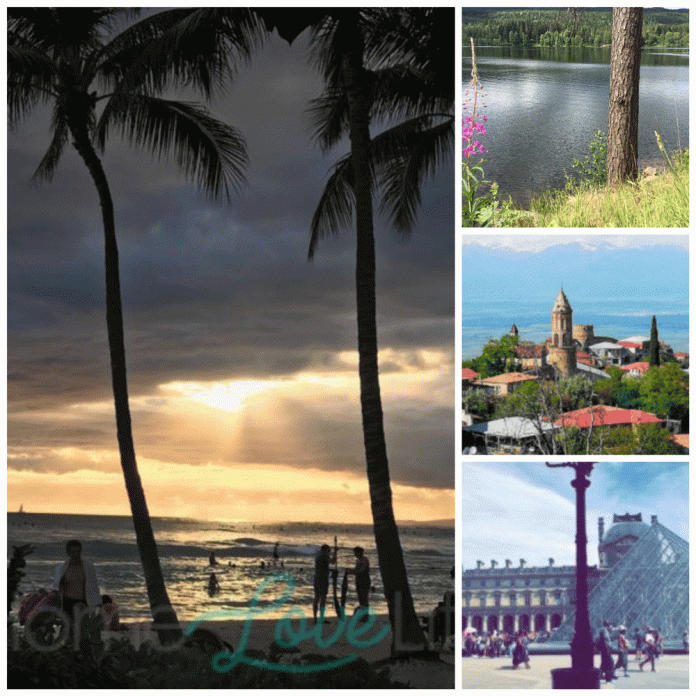 Virtual travel is the new norm in the time of the corona virus. We are living in strange times. Our beautiful world is in the thrall of a new challenge and the global village has been reduced to our immediate environs. With  travel off the cards for a  while lets re-visit some of  the beautiful destinations the world has to offer. Take a virtual world tour in the time of Corona with HomeLovelIfestyle.
A traditional Georgian dance performed in Tiblisi that enthralls the audience. This country has so much to offer by way of both history and culture.
Koh Samui
Take a trip to the stunning Ang Thong National Marine Park in Koh Samui.
Bahawalpur, Pakistan
Step inside the magnificent Noor Mahal in Bahawalpur.
Paris
The Lourvre museum may be closed to he public right now but stroll through the Louvre courtyards filled with tourists in better times.
Hawaii
This shark dive is a truly spectacular experience which our young contributor shared with us.
Oslo, Norway
Lake Sognvassn on the outskirts of Oslo is a natural idyll for the city's inhabitants. People of all ages flock here to enjoy the beauty and serenity.
Stay tuned for Part 2 of virtual world tour in the time of corona.