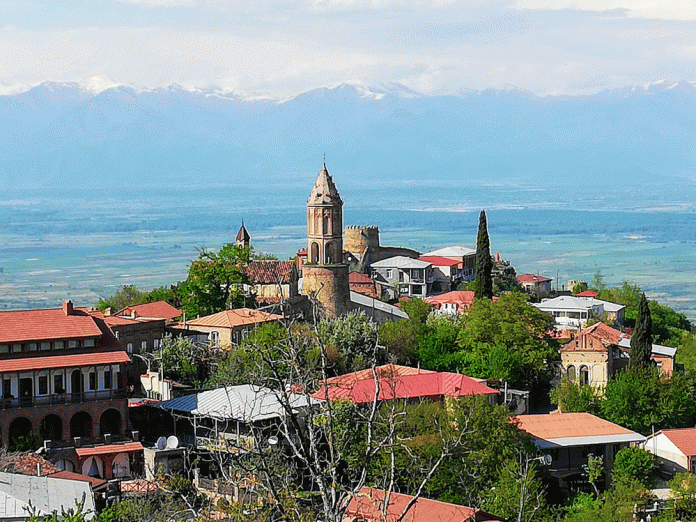 Photos by the author
Georgia! The country, not to be confused with the state of Georgia, is a hidden gem. Recently, along with four friends, I traveled to Tblisi, the capital of Georgia. Georgia is a beautiful country situated at the cross roads of Western Asia and Eastern Europe. It was a part of the Soviet Union till 1991. Since 1999 it has been a member of the Council of Europe.
Ancient Culture
Georgia might not be the first country that comes to mind when planning a holiday but for all travel enthusiasts, it should be on the bucket list for sure as a holiday destination. A country rich in tradition, history and culture.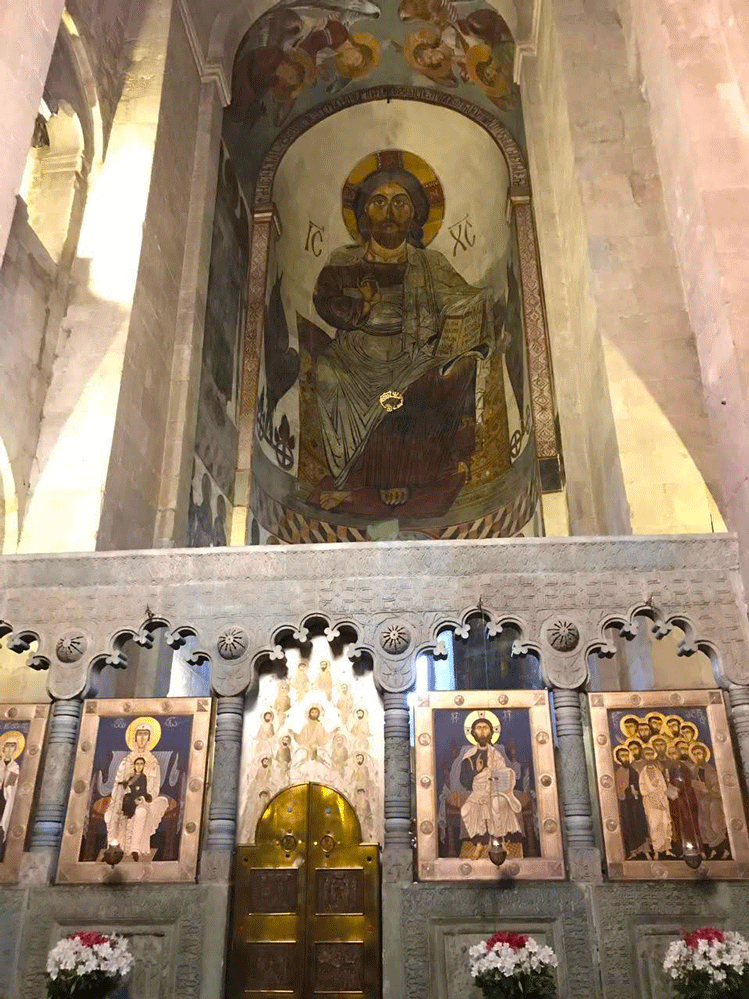 Georgia is an ancient country, which has survived many invasions over the centuries, but they have still managed to keep their culture and customs alive.
Travel tips for visa and airlines from Pakistan
Any good and established travel agency can arrange a visa for Georgia. But holders of a valid USA visa makes one eligible for a visa free entry.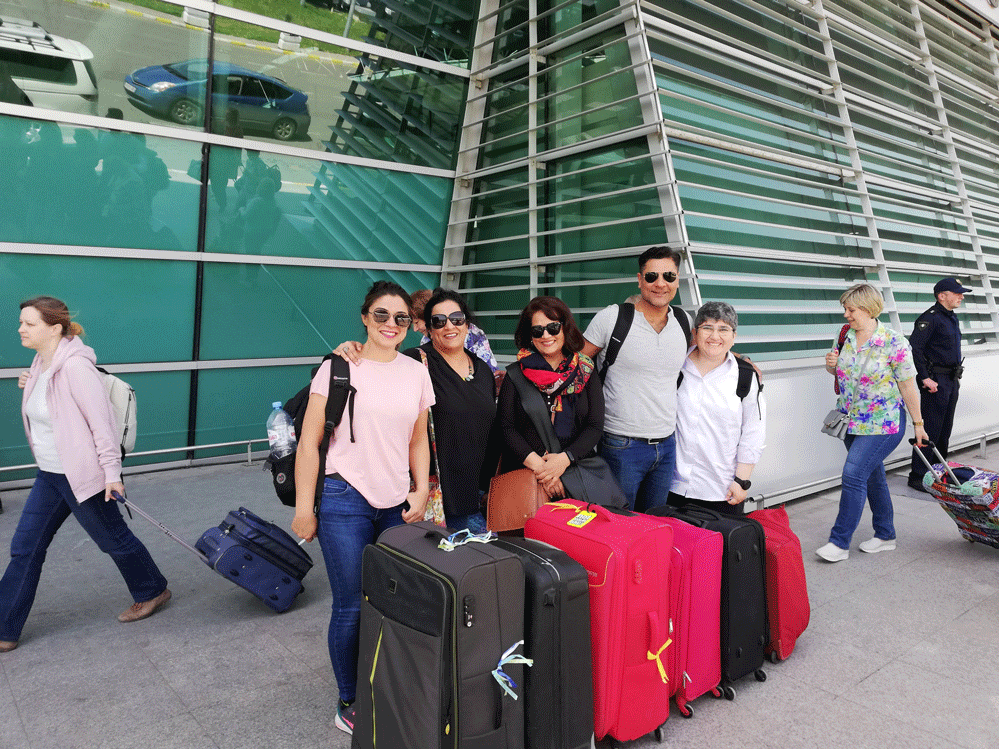 A Consulate for Georgia will soon be functional in Karachi and this will definitely make the visa process easier. We got support from the Consulate members here in Karachi to ensure our travel.
Emirates, Turkish and Qatar Airways, all offer great connections from Pakistan to Tblisi. If you book in advance, the tickets will be far less expensive than last minute deals.
The best time to travel to the country is the month of May. But the country is so beautiful and safe, one can travel all year round to enjoy all the seasons.
Accomodation
We booked an apartment through Airbnb, which is definitely the most  economical option especially when sharing. The area we stayed in was called Marjanishvili, a very lovely and lively neighbourhood. The area is undergoing rapid gentrification.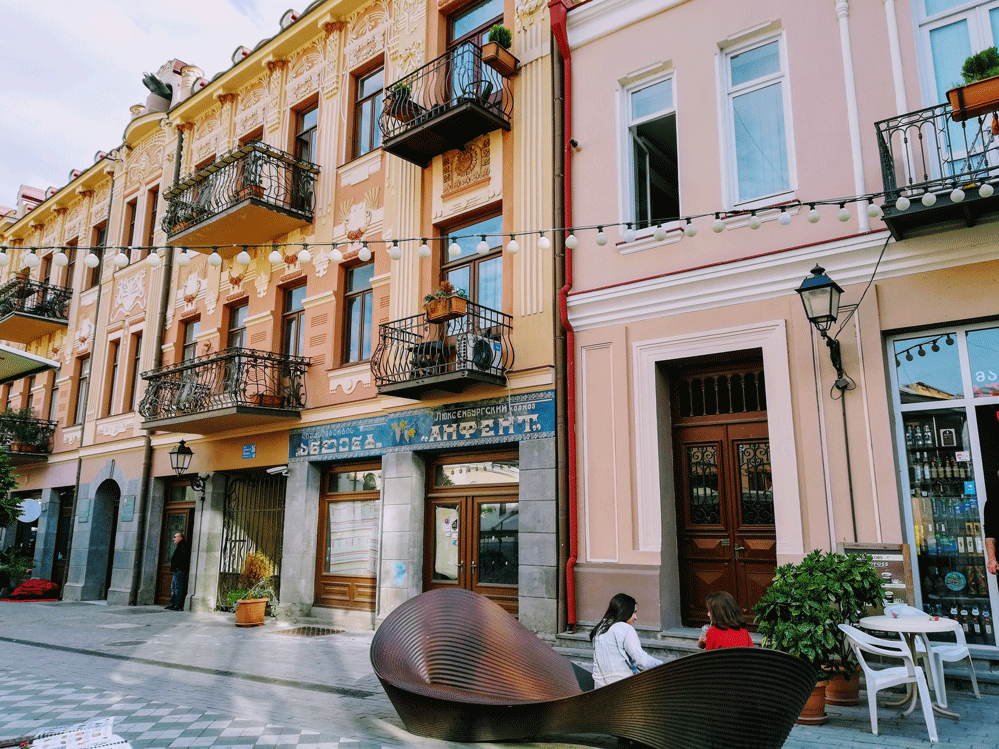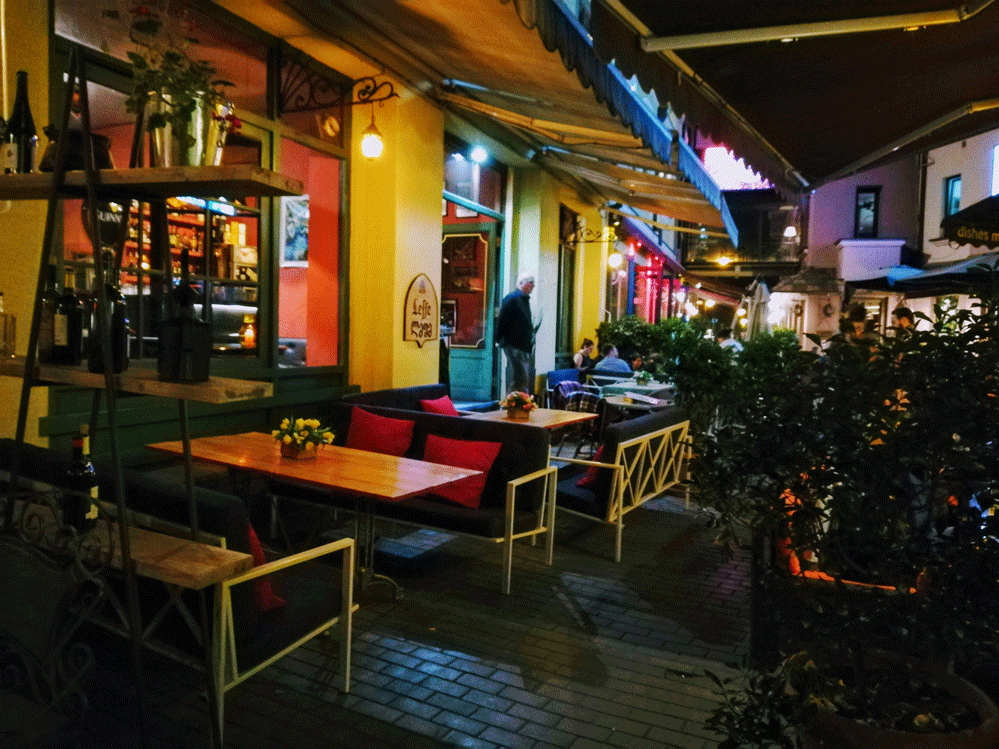 There are plenty of beautiful homes and courtyards as well as a restaurants and cafes as well as some good retail outlets here. It was also not too far from Shota Rustaveli and Abanatoubani which are more touristy areas.
 Getting Around
We had no trouble getting around. English is widely spoken by the youth and the country is gearing itself towards major tourism so they are equipping themselves well. The older generation speaks Georgian and Russian mostly.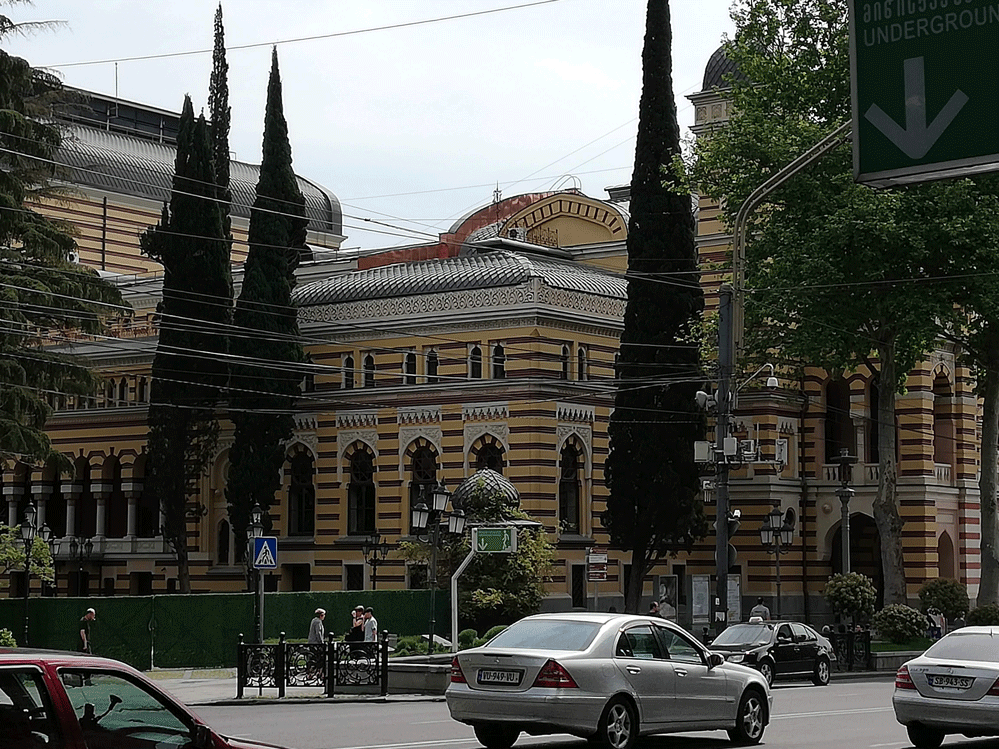 Georgia is a very safe country. Getting around was very easy, taxis are very reasonable. Georgians are very friendly and hospitable, barring some taxi drivers. Tblisi, is definitely a walking city. Pack a good pair of walking shoes and explore.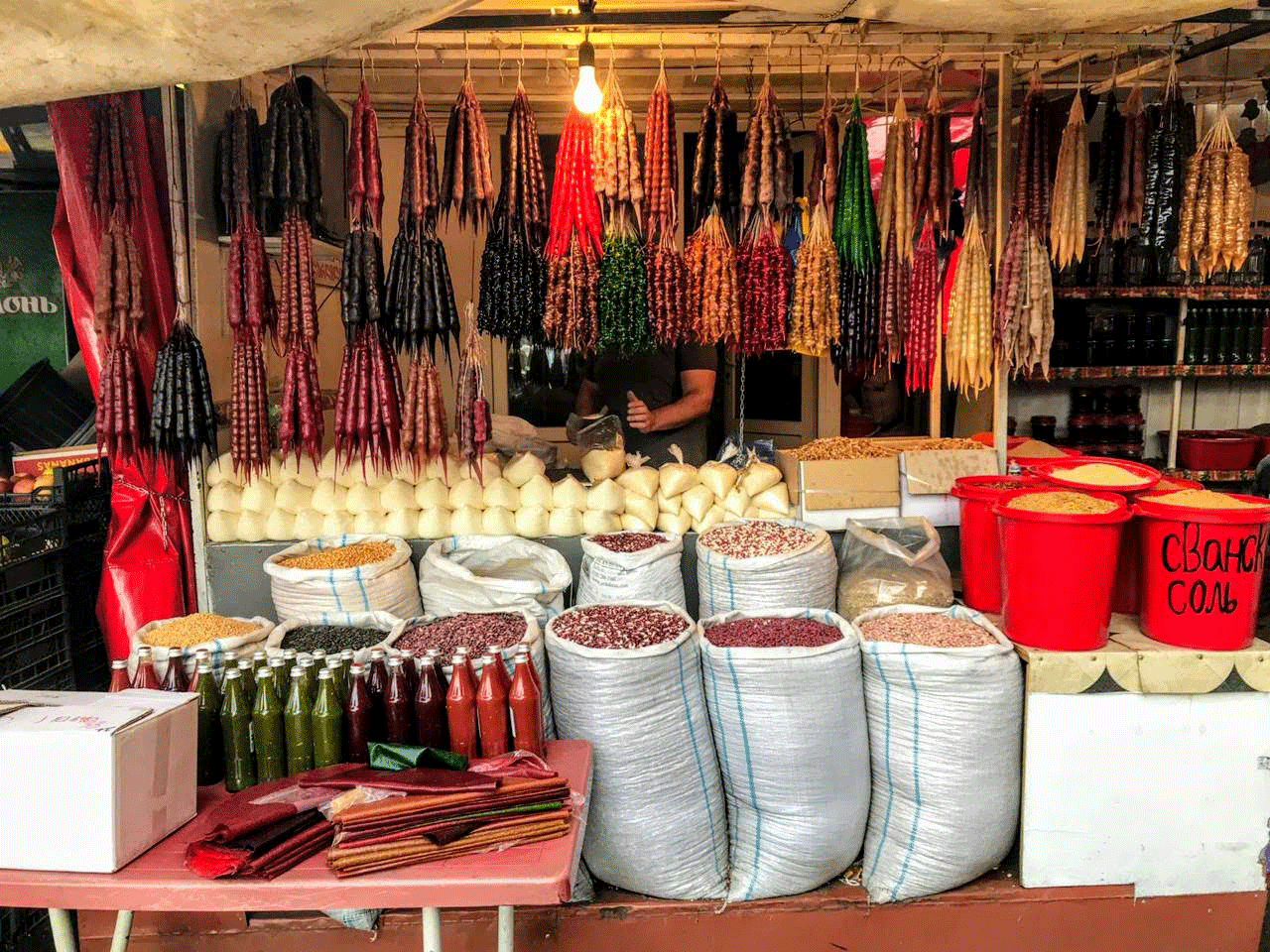 There is a very young police force and an officer at almost every street corner who speaks English. They were very helpful in guiding us and giving directions.
What to do in Georgia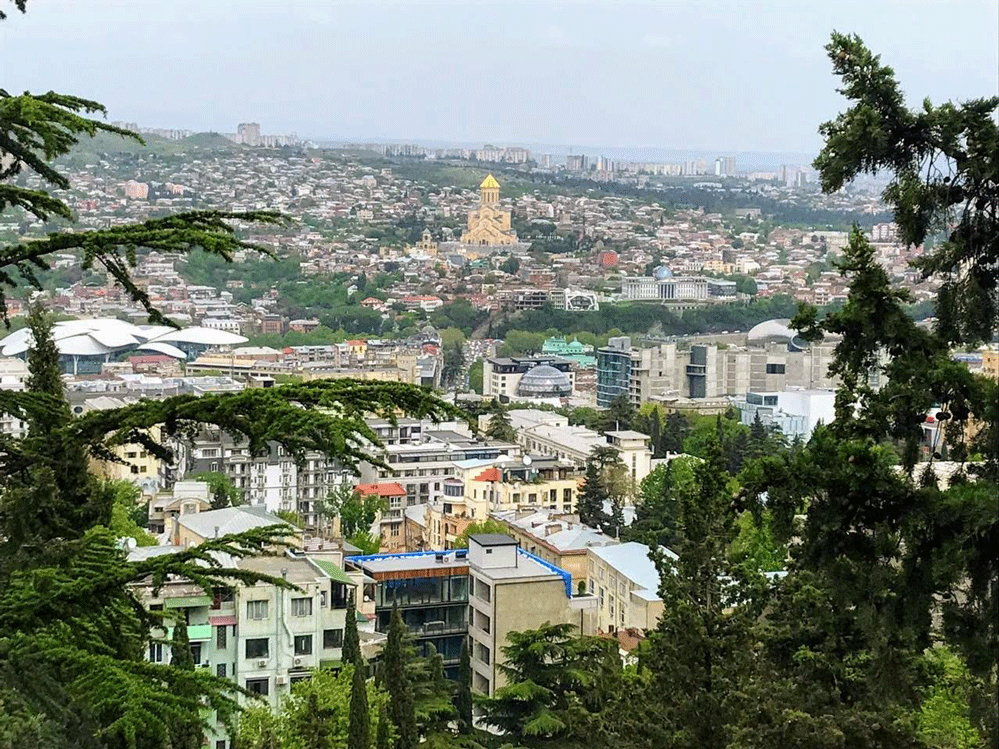 This small nation packs a lot in – ancient sites, UNESCO World Heritage sites, snowy mountains, lush nature and beautiful vineyards. Georgia has 12 different climate zones. This makes Georgia one of the most ecologically diverse countries on Earth.
Tblisi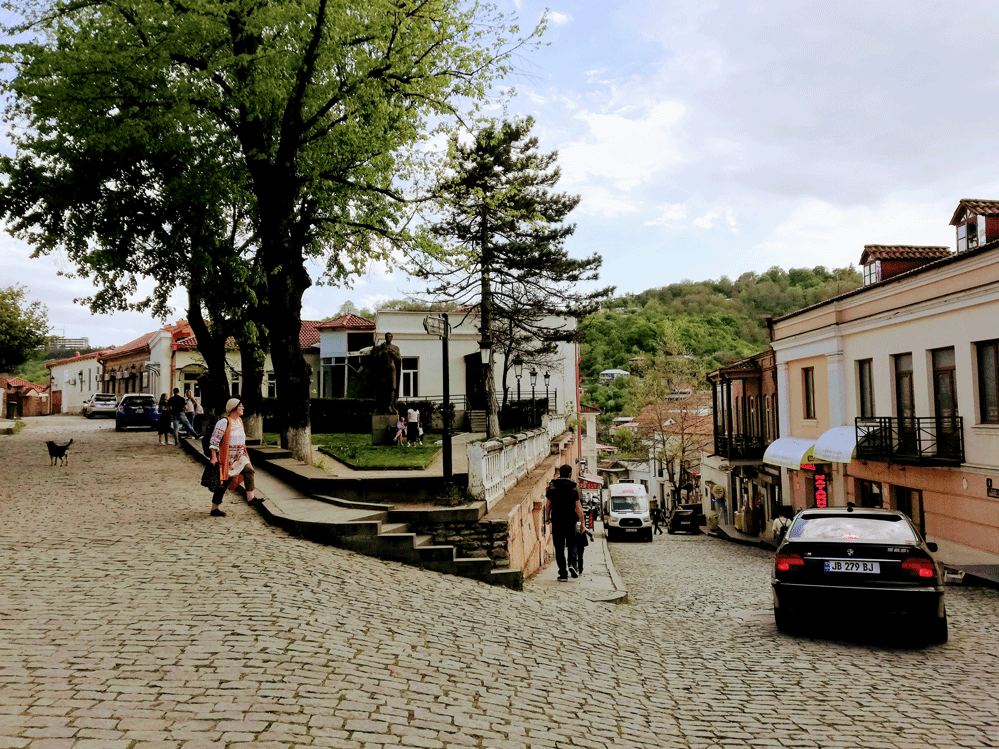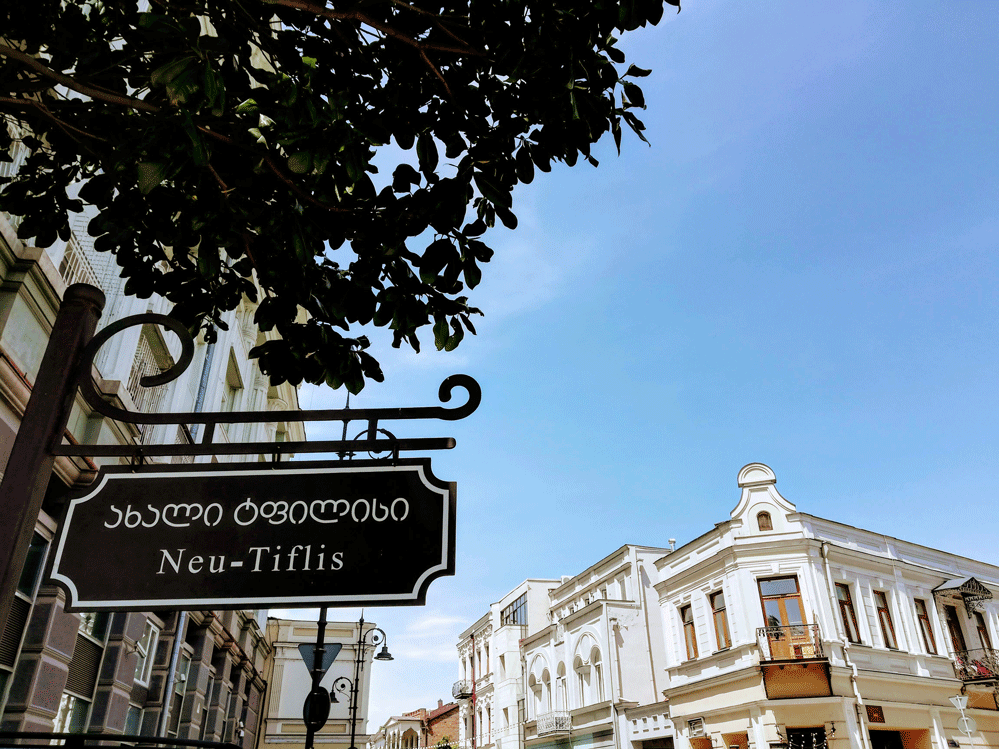 One ideally needs a minimum of 7 to 8 days in Georgia, if you want to visit beyond Tblisi. The capital, Tbilisi offers diverse architecture and it encompasses Eastern Orthodox churches and monastries, ornate art nouveau buildings, parks, museums, opera houses and Soviet Modernist structures.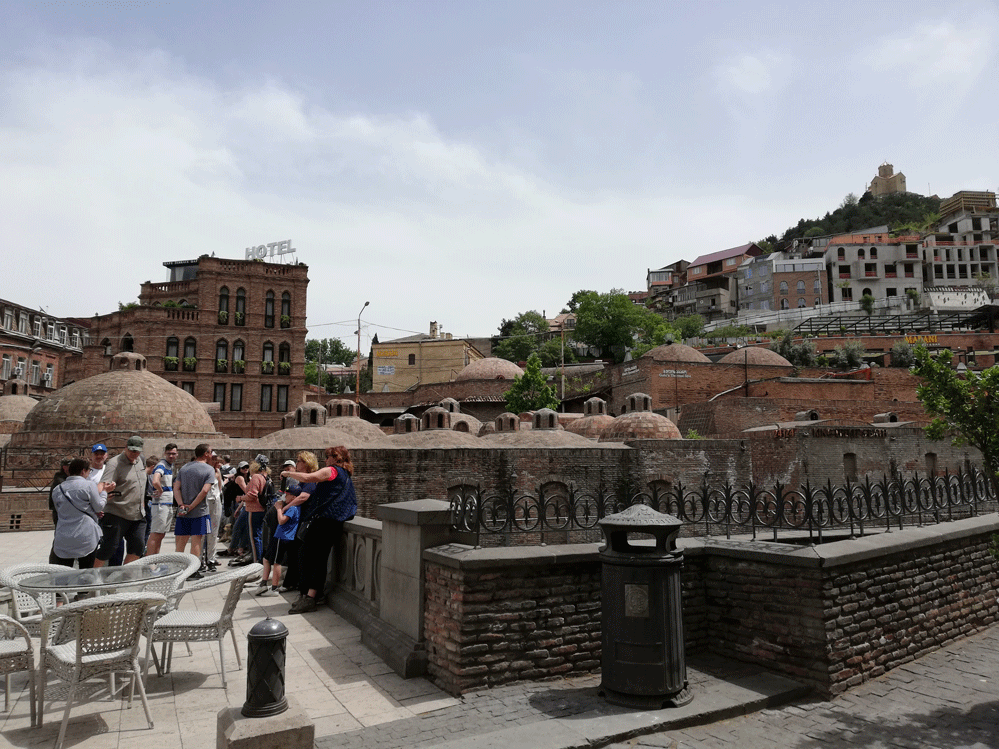 The Narikala Fortress and Kartlis Deda, an iconic statue of the 'Mother of Georgia' looms large over the cobblestoned old town, reflecting a long and complicated history. A trip on the Funicular is a must.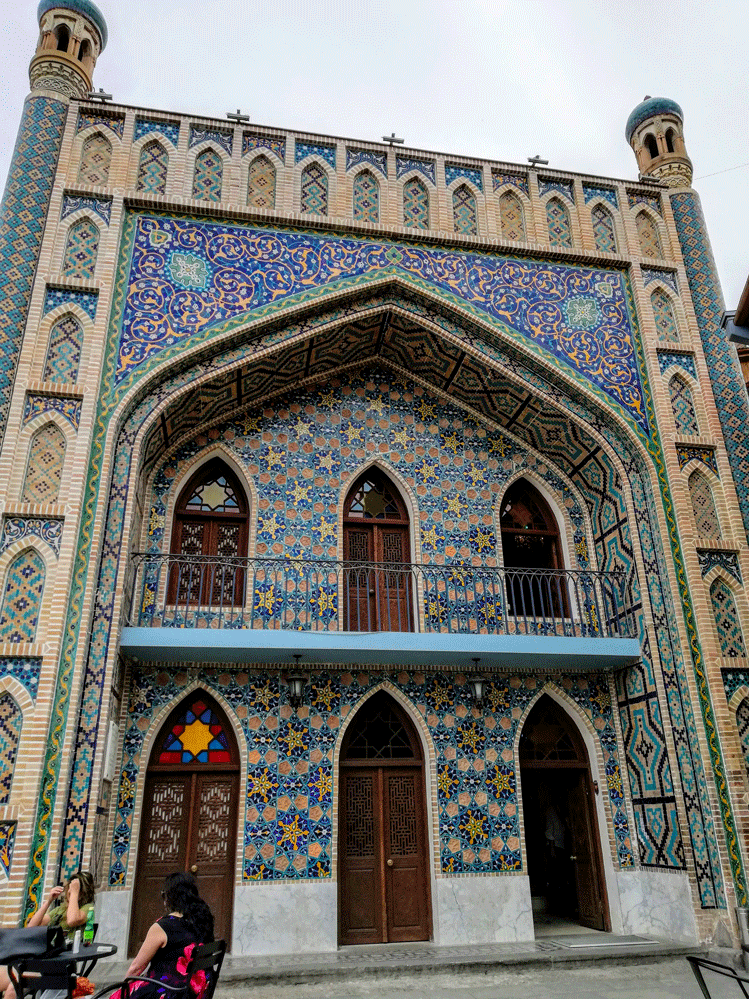 And don't miss the sulpher baths! Truly relaxing and therapeutic.
The Mountains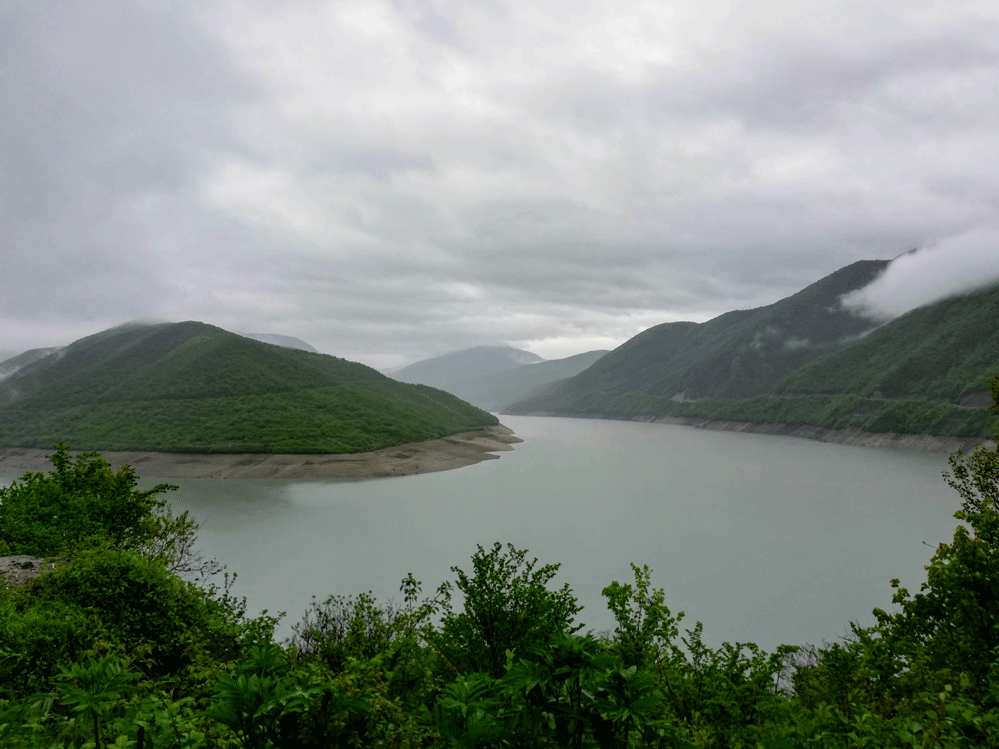 We booked a three-day tour inclusive of transportation and an English speaking guide and ventured to the mountains in the North to Kazbegi just 20 minutes short of the Russian border at the lower Caucuses. Here we were greeted with snow all around and trekked to the beautiful Trinity Church. We spent the night at a very comfortable and welcoming guesthouse.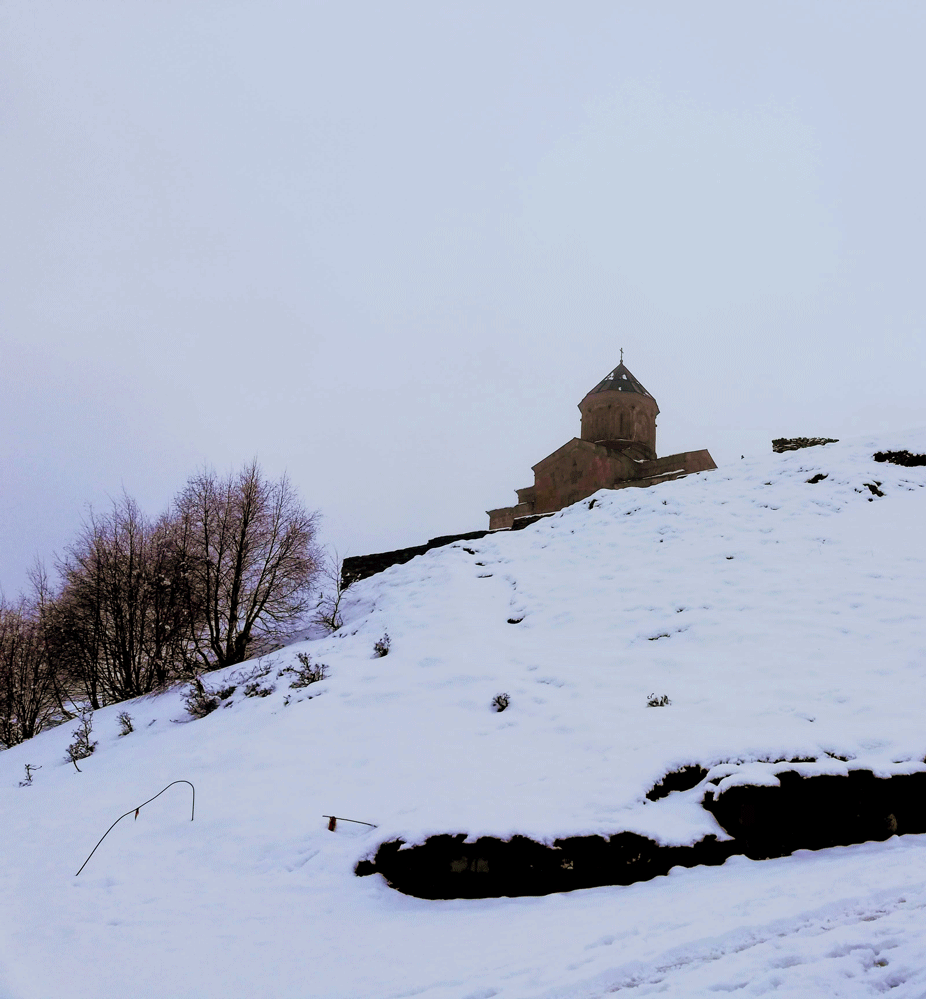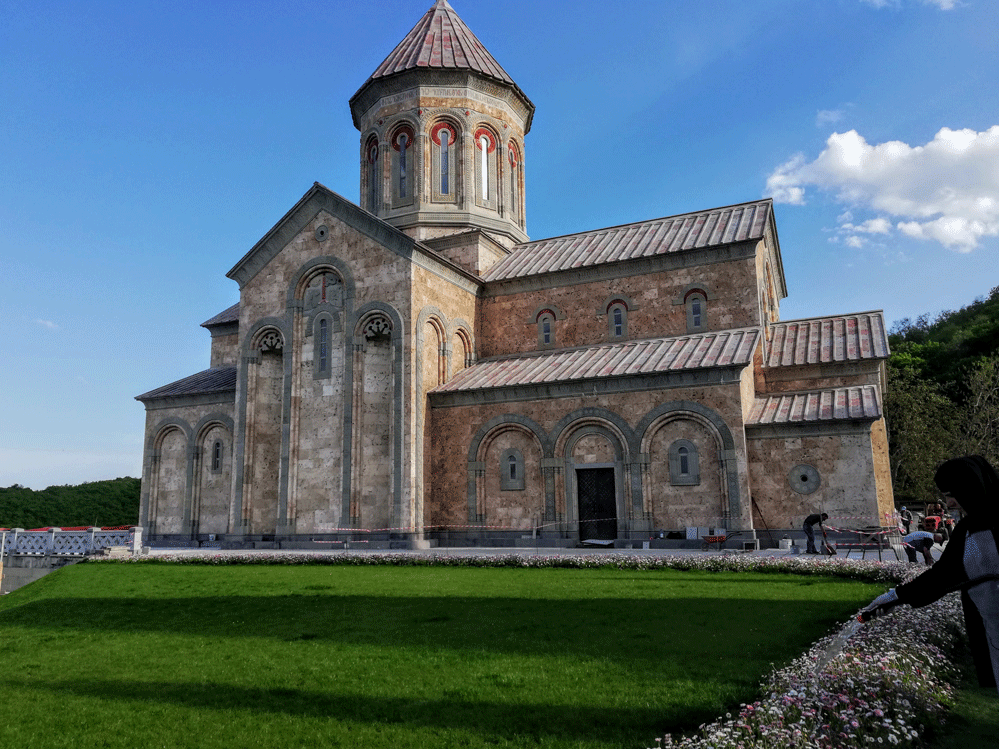 Not to forget we stopped at Mtskheta, one of the oldest cities of Georgia, approximately 20 kilometres north of Tblisi.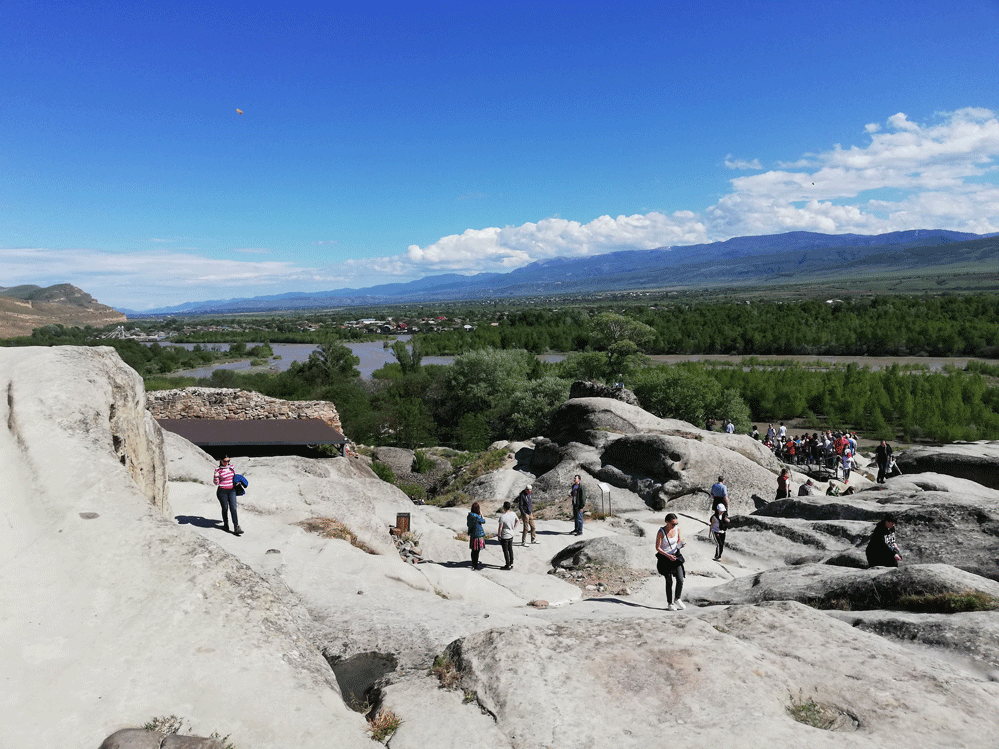 We also drove to the west to the gorgeous town of Sighnaghi in the Kakheti region. Here we visited a beautiful House Museum in Tsinandali that belonged to Alexander Chavchavadze. We also went to a magical, almost fairytale-like vineyard in the wine region of Kakheti. Georgia is known for its quality wine. It has 100 variety of grapes.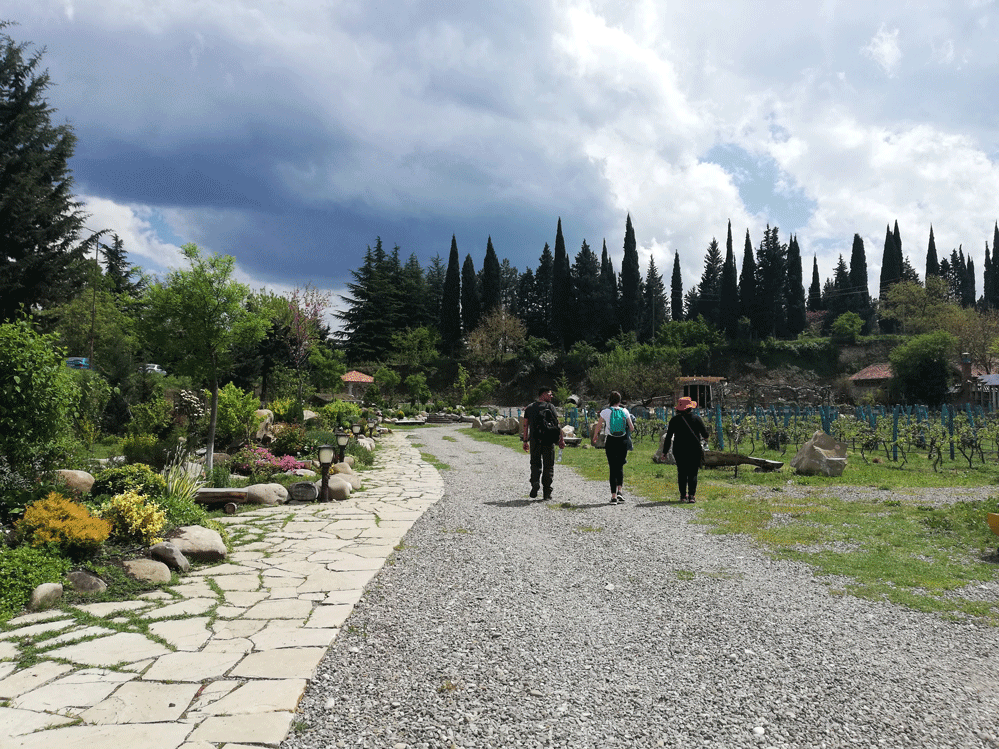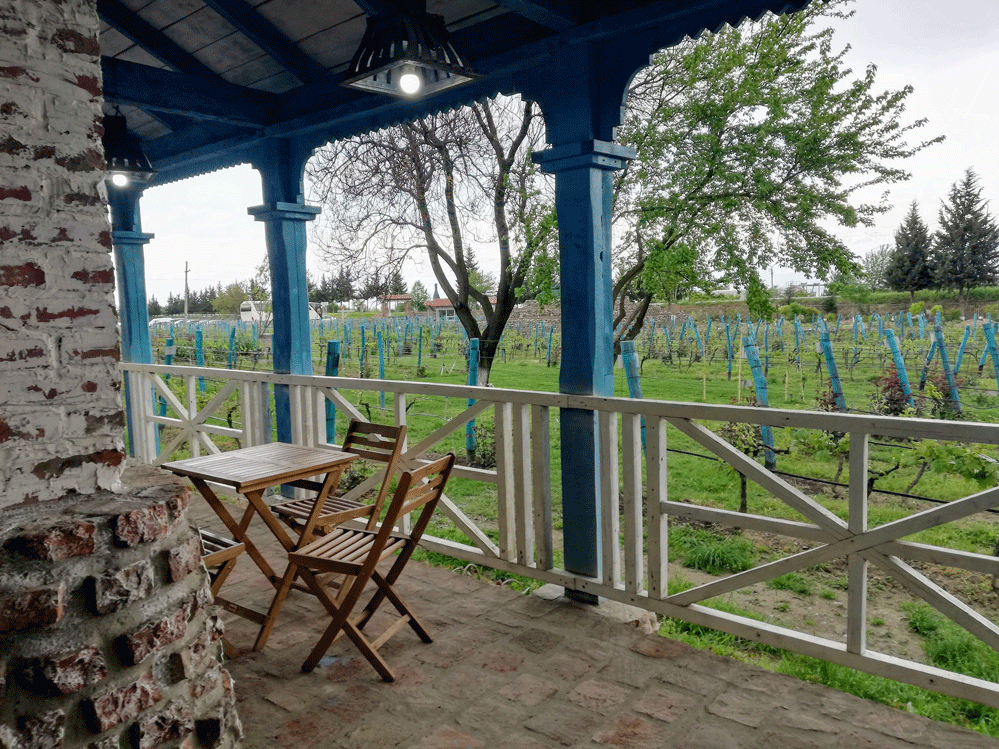 We then continued to the West to Uplistsikhe and Gori. Here we went to the ancient cave city. Gori is host to the famous Stalin museum, dedicated to the life of Joseph Stalin, who was born in Gori.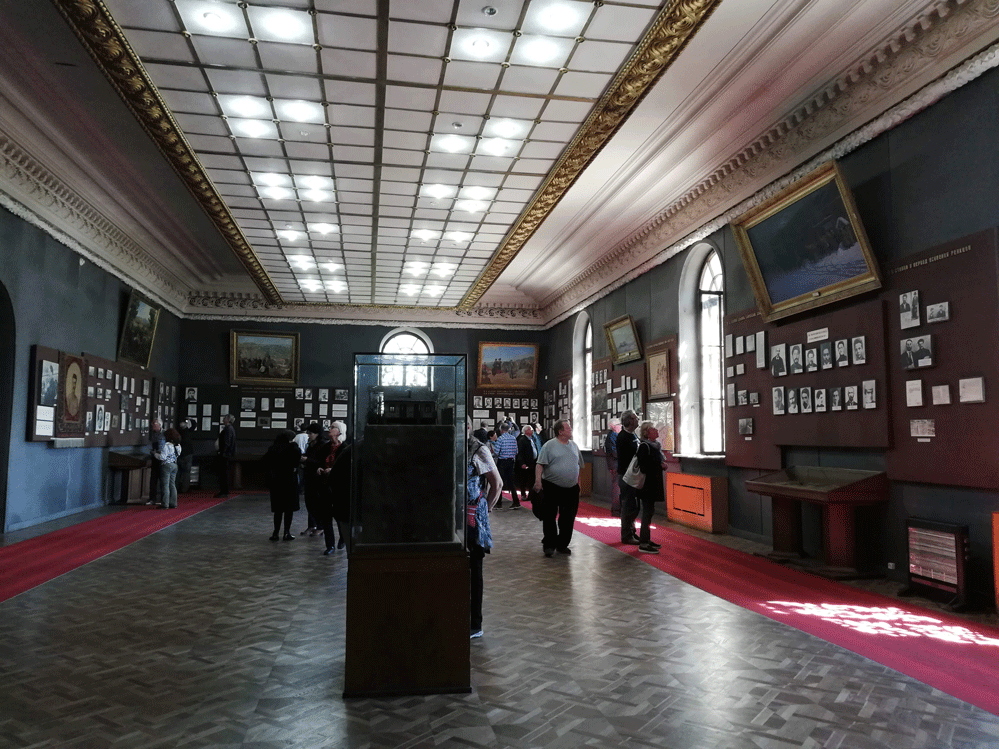 The 3 days detailed tour cost us $220/per person, not a bad deal at all, inclusive of museum and site tickets.
Food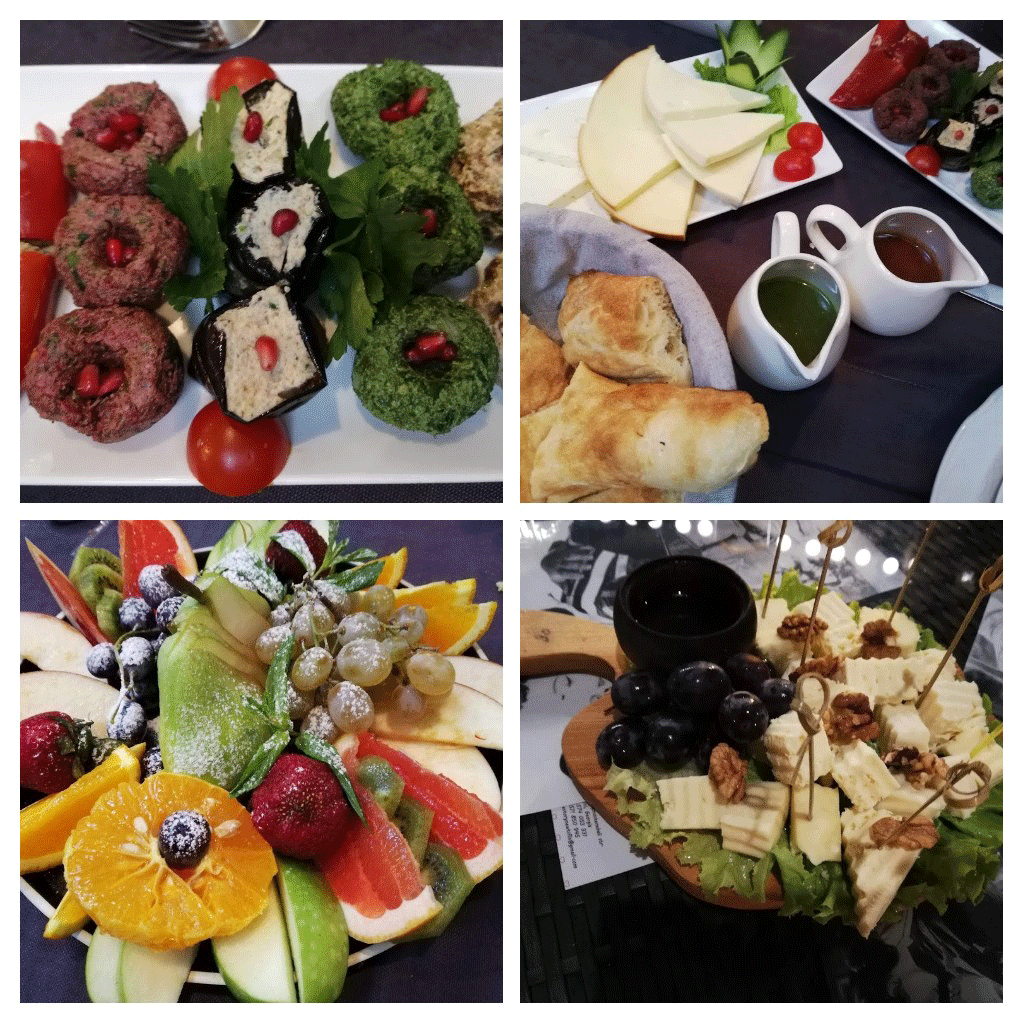 We loved the local cuisine. We enjoyed the eggplant with walnuts (Badridzhani Nigsvit). Also, Khachapuri, a traditional dish of cheese-filled bread. Dumplings or Kinkhali, filled with spiced meat, cheese, potato or mushrooms. No Georgian feast would ever be complete without a good portion of Georgian cheese. Over 250 varieties of cheese are produced there.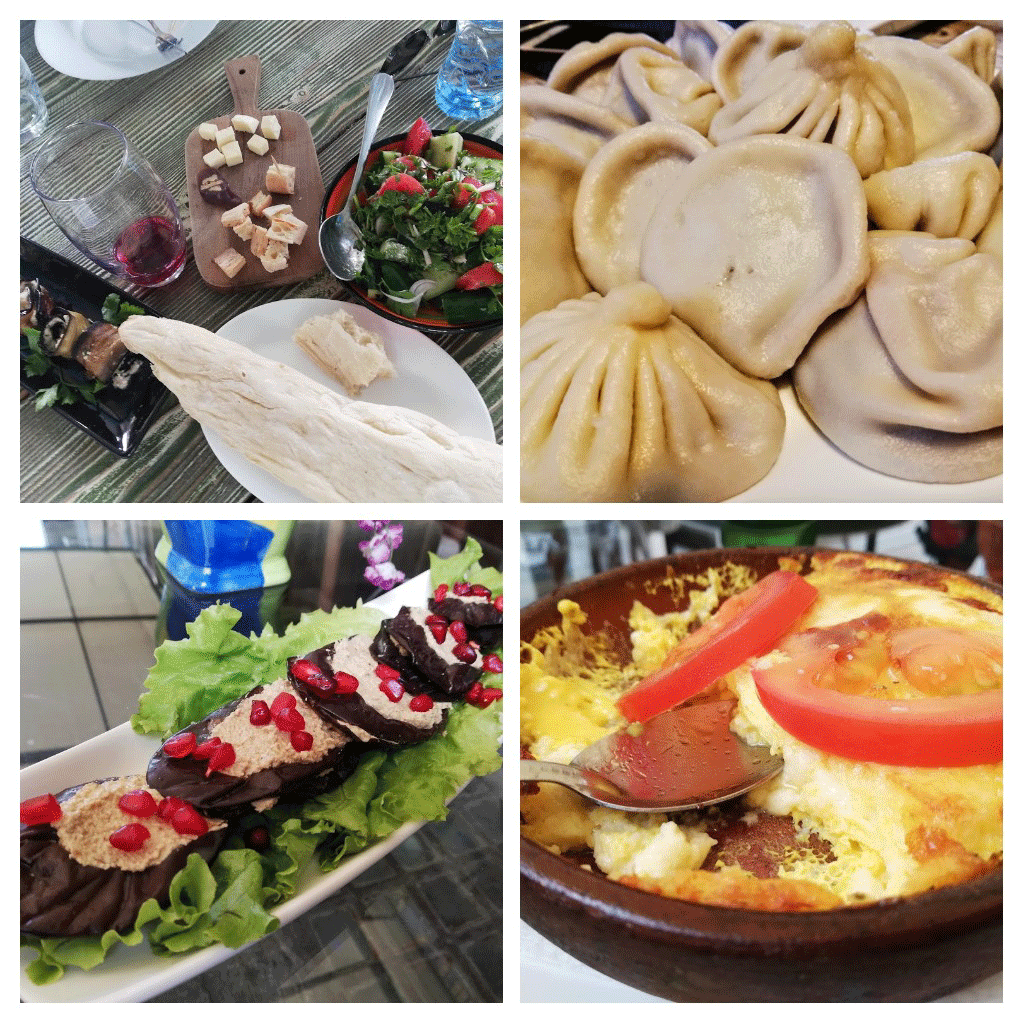 These are just a few items we enjoyed almost every day along with freshly baked bread. Do make the most of the Borjomi mineral water too while visiting Georgia. It is said to be therapeutic and can treat complex digestive disorders and diabetes.
Highlight of the Trip
Our highlight was definitely the snow covered Kazbegi tour and the trek to the Gergeti Trinity church, from the cross pass with serpentine roads to the small village at the foot of Mt Kazbegi.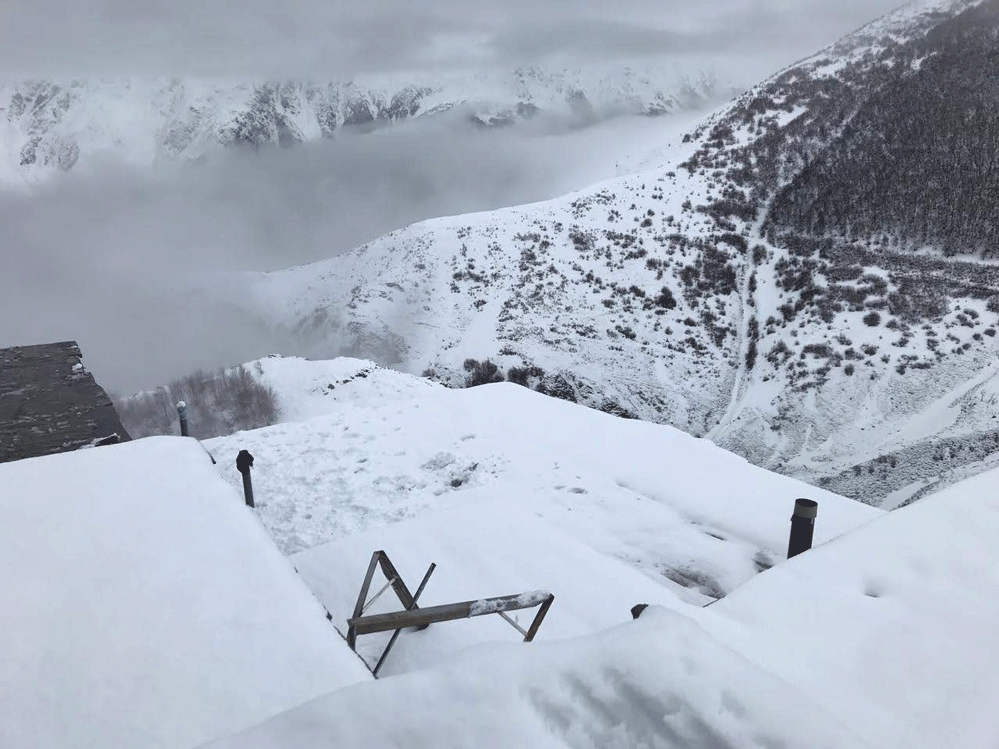 We were also thrilled when, on numerous occasions, we received fruit platters or wine bottles as gifts from local Georgians, welcoming us to their beautiful country.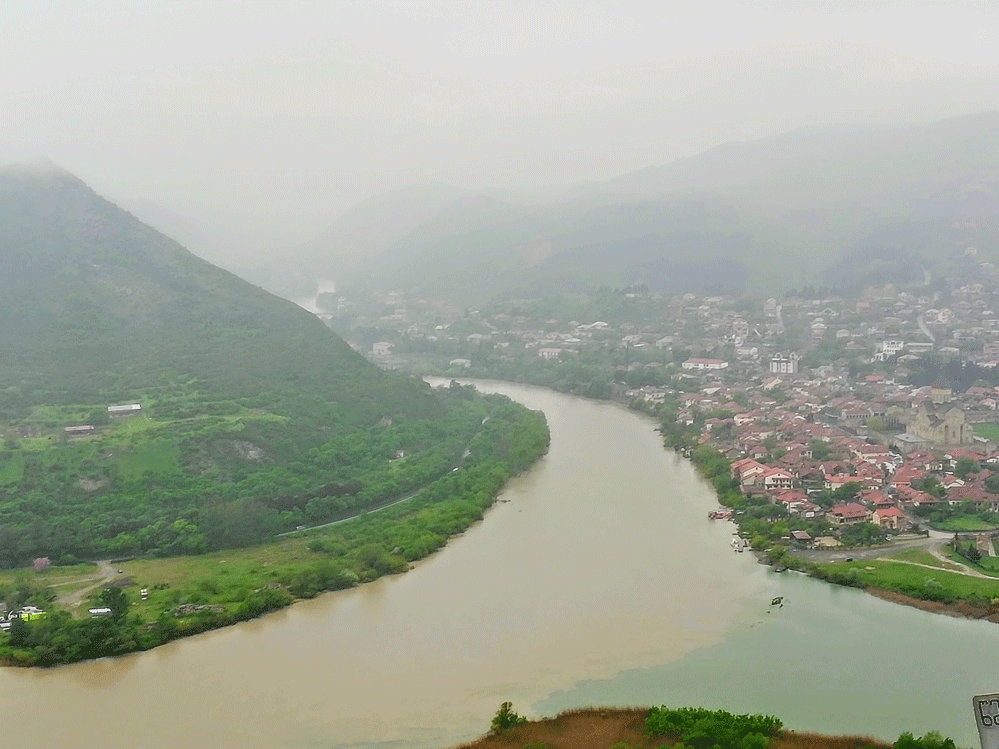 Georgia is unique and hospitable for sure!
Thank you to my friends, Sajida Bandukwala, Dinaz Ghandhi, Abbas Ali and Bisma Bucha for a memorable trip!