Thailand remains a favourite holiday destination, and with good reason. Our readers, Aqeel and Najia, reminisce about their exciting trip to Koh Samui. 

Did you stay in a resort? Describe it a little.
Yes we stayed in 2 resorts in Koh Samui. Two days at Bandara Resort and Spa and 4 days at Muang Samui.  Both of them had private beaches and at Bandara we had our private pool as well.  Bandara is located at the peaceful north coast at Bophut Beach adjacent to the charming Fisherman village. Whereas, Muang Samui is located right on Chaweng beach, which has the most popular stretch of powdery white sand in Koh Samui. It is also the central entertainment area on the Island.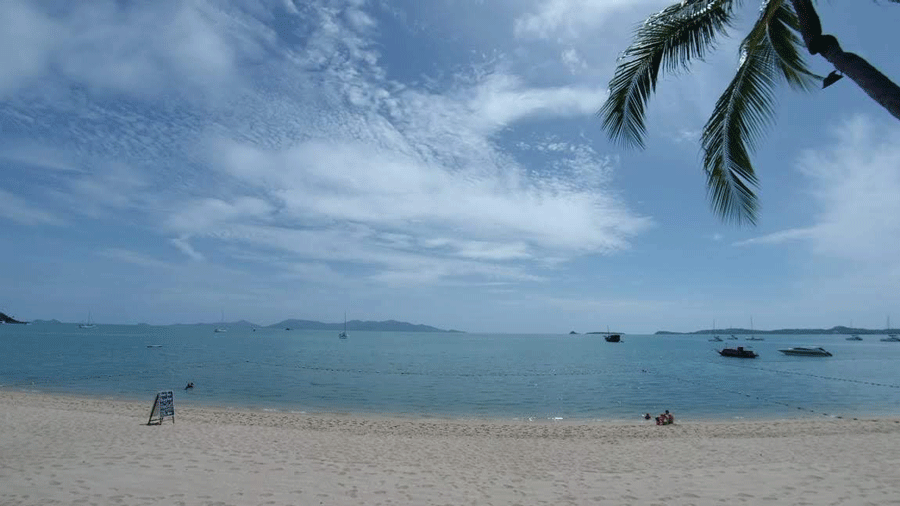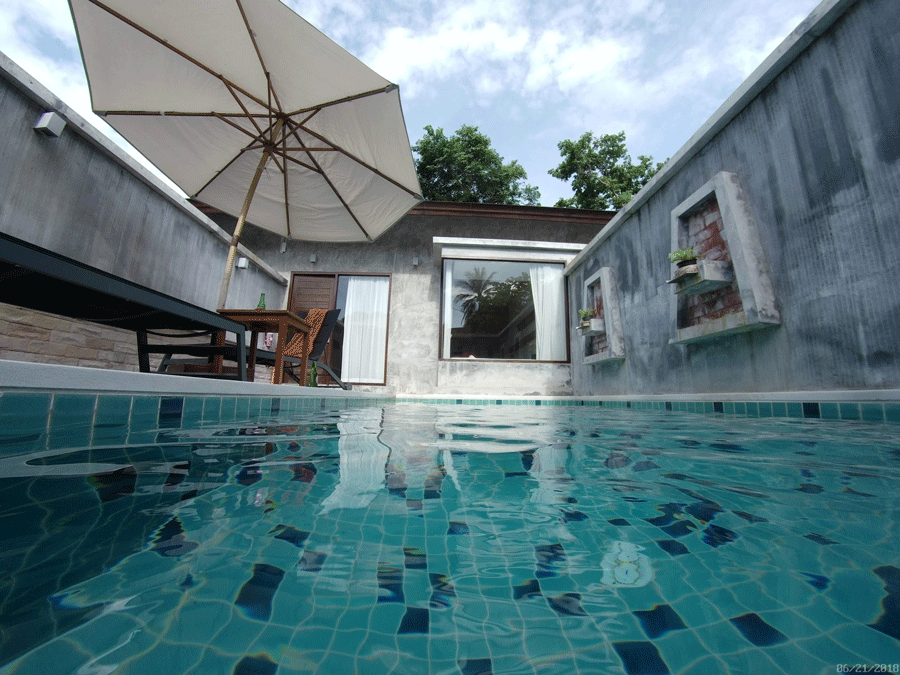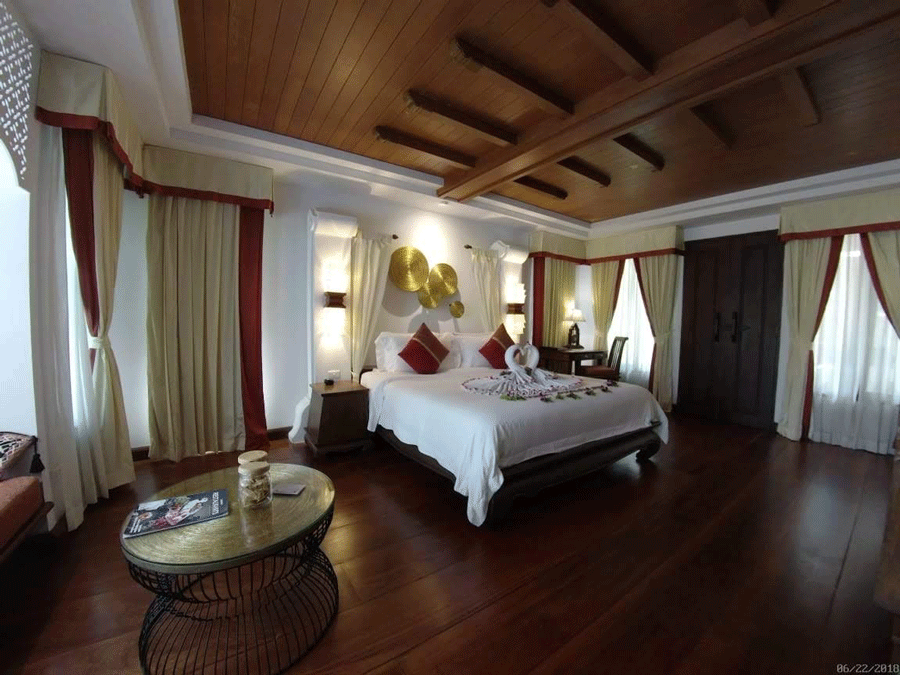 Both resorts have lavish villas located in the most tranquil setting of tropical rainforest greenery with large luxurious and cozy rooms.
What activities did you do there?
Our most memorable tour was of the Mu Koh Ang Thong National Marine Park day tour. On day 4, we took a ferry from Koh Phangan port to Angthong National Marine Park.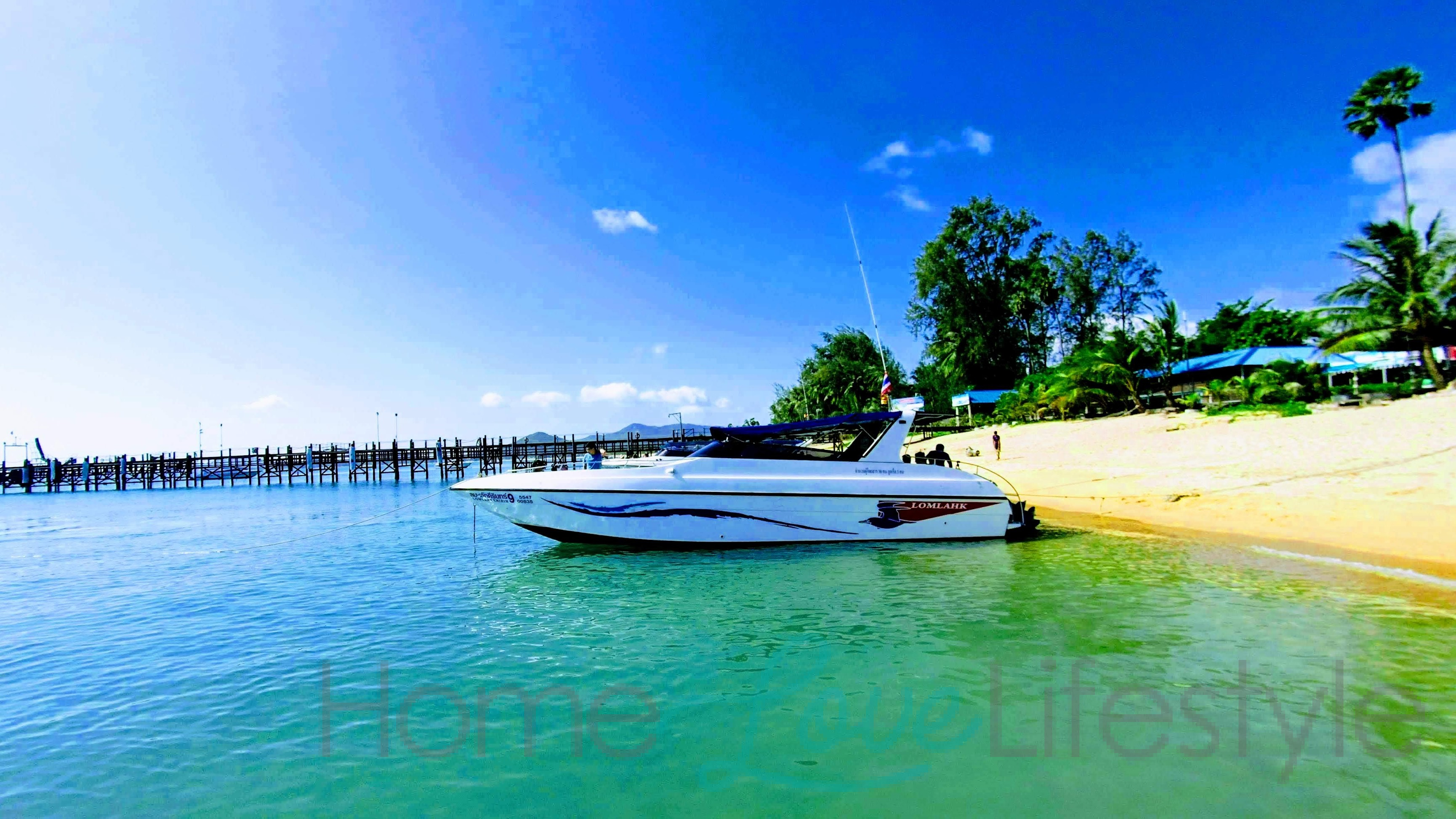 Ang Thong National Marine Park is a protected archipelago consisting of over 40 islands, and is famous for its natural beauty.
We booked the tour online after perusing a few reviews and opted for a speedboat tour, which included kayaking, island hopping, trekking and snorkeling. The day tour also included, pick and drop from our hotel, lunch and refreshments throughout the day.
Speedboat Tour
The tour was very well organized and was operated by Lomlakkhirin High Speed Ferries. We were picked up at 8:30am from our hotel and arrived at the pier in about 30 minutes. Here you have to show your booking confirmation number or email reference to receive your tour band.
A payment of 300 Baht for the Marine park conservation and entry fee is collected, which is usually not part of the tour price. Soon we were given a quick briefing about our tour and were seated in the speedboat designated for our trip. It takes about an hour to reach Ang Thong.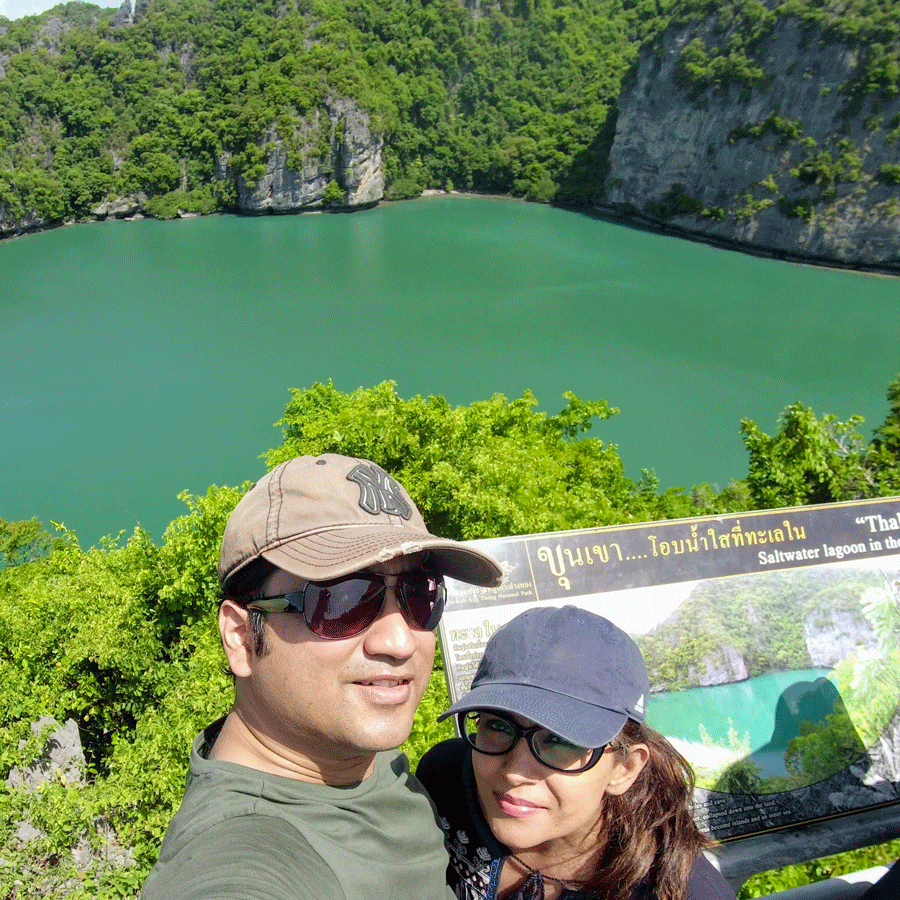 Island Hopping
First we landed at Ko Wua Talap, one of the only two inhabited islands, that contains park headquarters as well as tourist information center and a restaurant. Here we started off by heading out into the open sea in our sea kayaks. We paddled around, and under, huge limestone cliffs through clear blue waters and shadowy caves. After the draining 1.5 hours of kayaking our next item on the itinerary was lunch where we thoroughly enjoyed a traditional Thai green curry meal and lots of fresh fruits.
We then explored the island, climbed up the cliff through a hiking trail and reached another high viewpoint where we enjoyed the picturesque view of the entire island. There was an option to go higher up to 500 meters where you could see the entire archipelago but we opted to return from the 200 meter mark.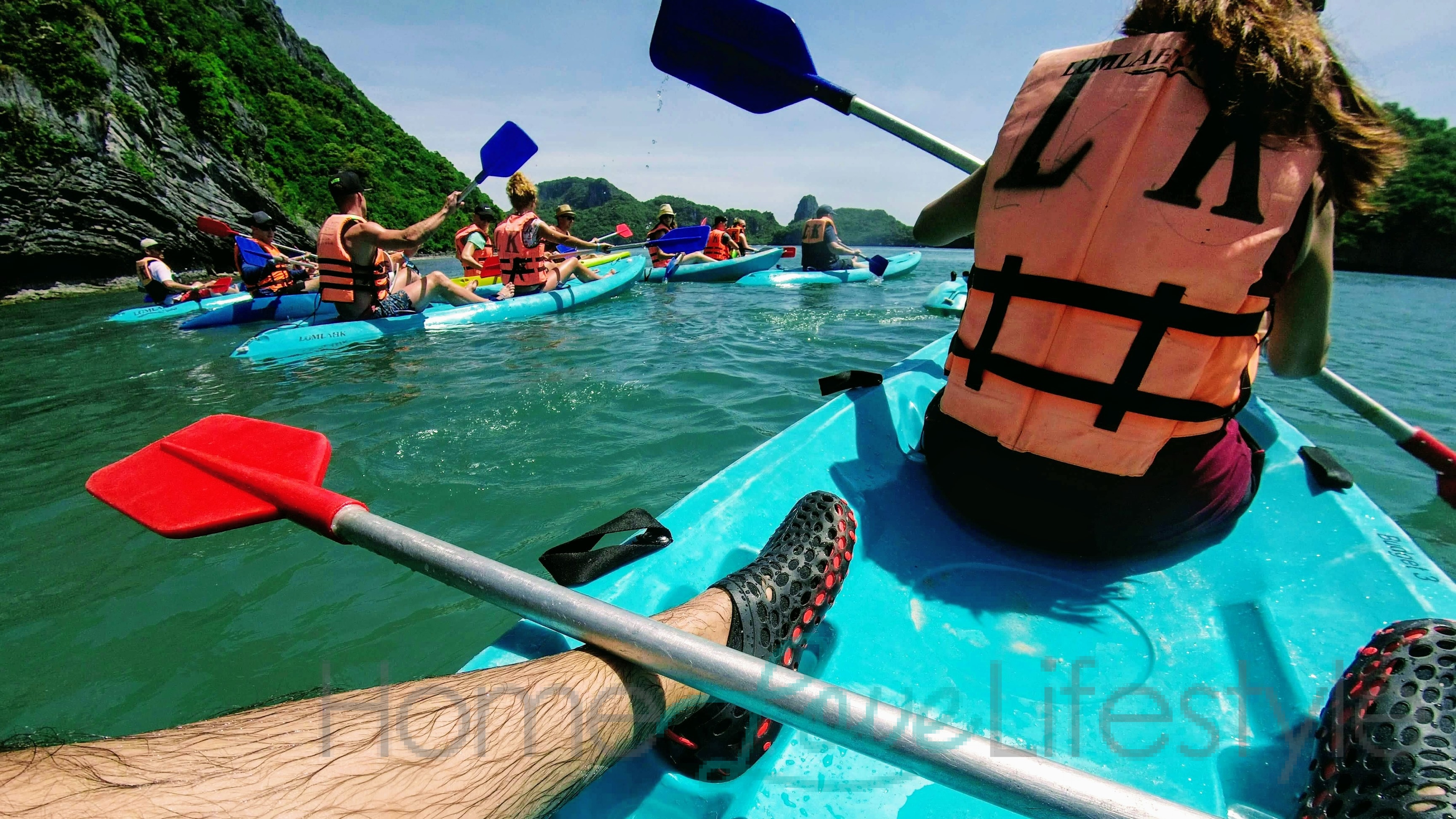 After this we were taken by boat to another island called Koh Mae Koh. Here we followed our group to Talay Nai, an emerald seawater lake high up on the island. It takes a good 40 minutes to reach to the top at 400 meters and you need to be in decent physical shape for the climb.
As we explored the trail we made way to the highest viewpoint using wooden walkways and metal staircases and enjoyed the breathtaking views (after catching our own breath) of the surrounding panoramic scenery. Finally, we were rewarded with a spectacular view of the beautiful emerald lagoon and the archipelago amidst the vast blue seas.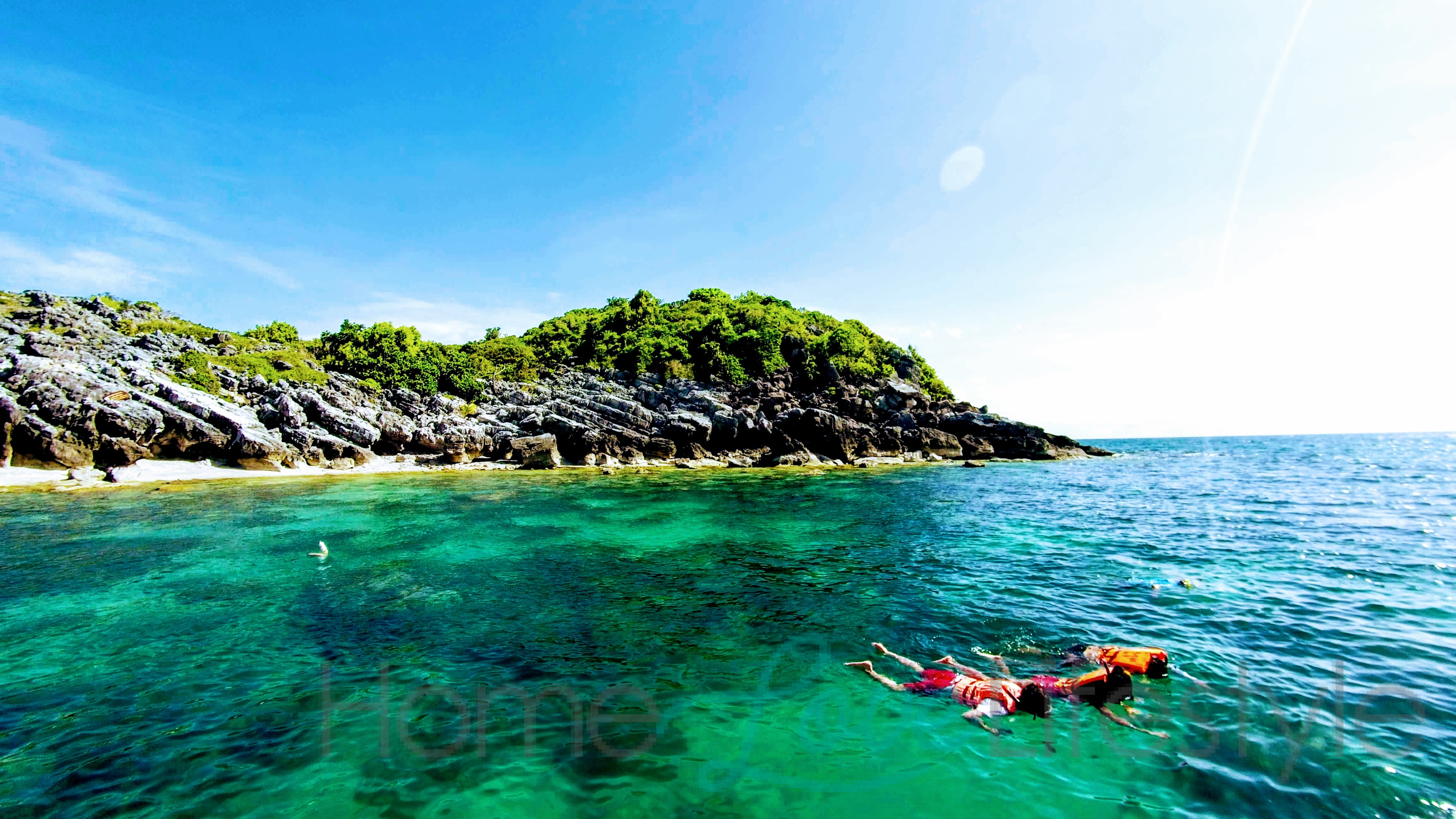 From here we headed out in the speed boat to a snorkeling spot right in the middle of the sea.  It was a wonderful experience where we swam through the beautiful reefs and had an in-depth experience of the vibrant marine life that thrives in this protected marine reserve.
After snorkeling we enjoyed the salt breeze as we cruised out of Ang Thong National Marine Park and back to Koh Samui in the evening.
What else is there to do in Koh Samui?
Other activities that kept us busy during our Koh Samui trip were, shopping at the Fisherman Village, strolling and shopping through the Chaweng streets, trying out new restaurants and avoiding mainstream ones, relaxing at the resorts and sun bathing at the beaches, foot massage at the street parlors and the night-life at Chaweng beach.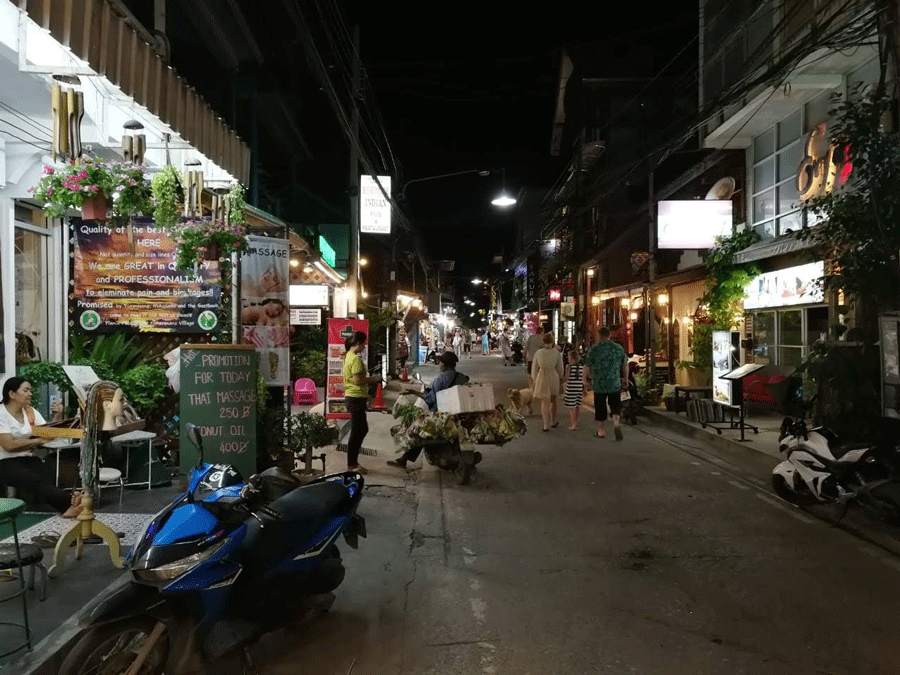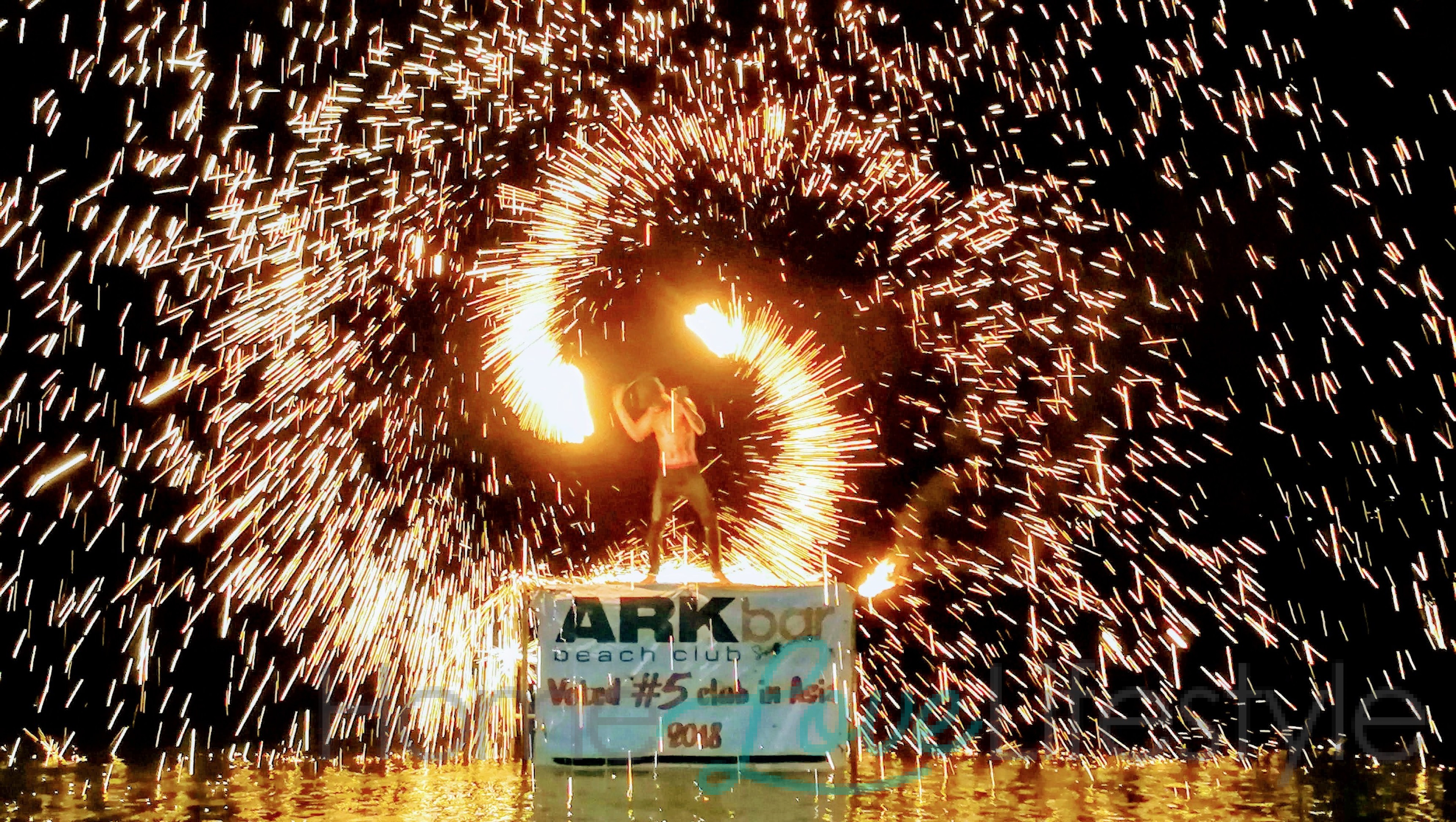 We also rented a car so that we could explore different parts of the island. We drove around and found some very interesting eating spots by the beach. Since Koh Samui is a very small, peaceful and secure island, we preferred to have freedom of mobility, which definitely enhanced our experience (a loop is possible in 90 minutes subject to time and traffic). A majority of tourists opt for bikes and scooters as well. (Always rent from recognized rent-a-car businesses or use the hotel to arrange one for you and don't forget to carry an international license).
No trip to Thailand is complete without experiencing the local cuisine.
Absolutely! Koh Samui has one of the finest choice offering high-end restaurants to the most casual beach and street places.  Most places offer local Thai cuisine that consists of soup, rice, and different kinds of curries.  Our one favourite dish throughout our trip was mixed sautéed vegetable stir-fry; you can even create your own combinations. Koh Samui is also famous for its wide variety of seafood, especially barbequed. Regular famous fast food places are also available throughout the island.
Any shopping tips?
We found that the best shopping opportunity was in the local shops and street markets. Crafts made by local artists are not only beautiful but also quite and it never hurts to bargain a little, in fact it is recommended.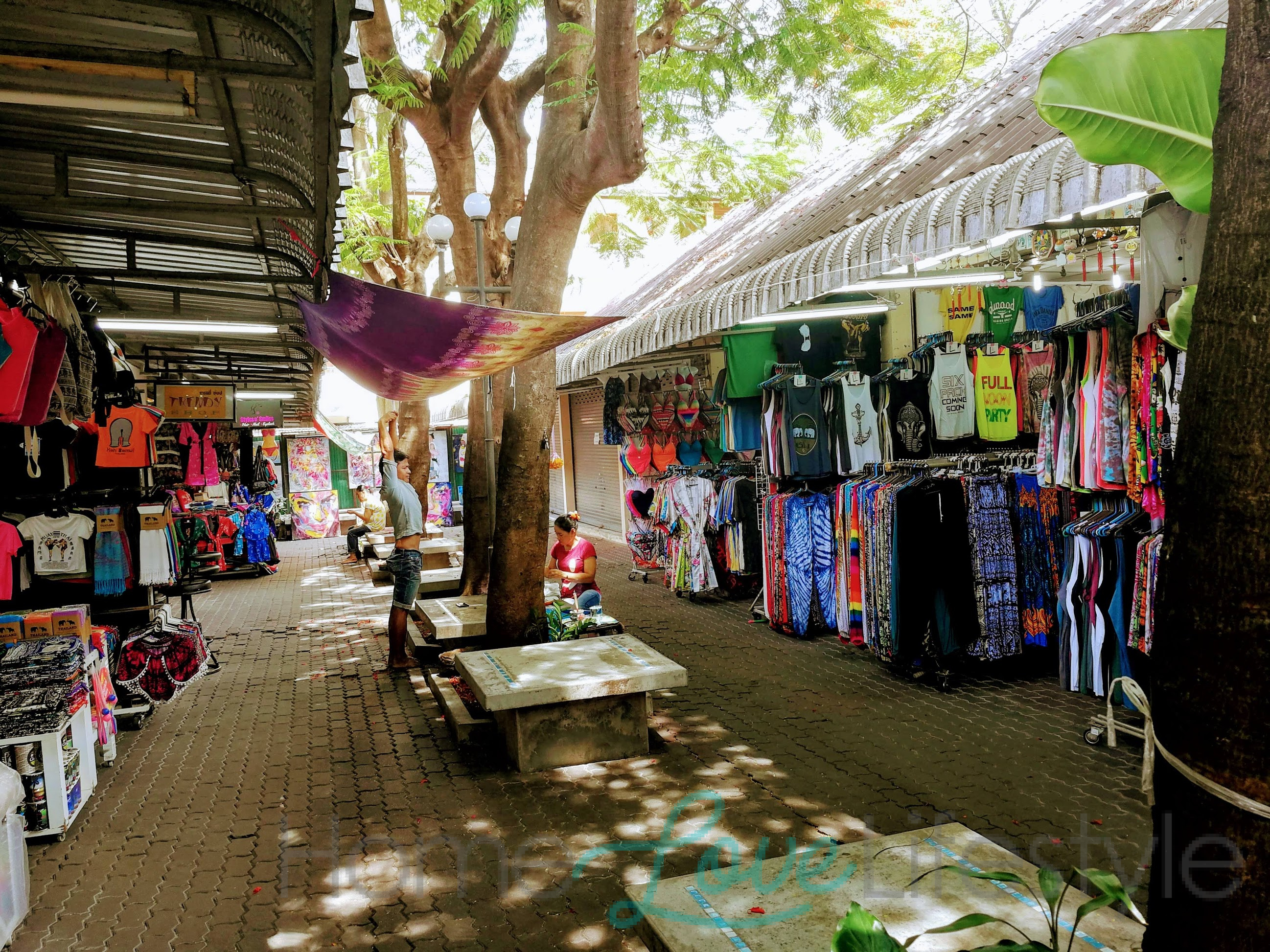 The Fisherman's Village Walking Street in Koh Samui is a great place for shopping, with an impressive selection of small local and boutique shops offering different variety of textiles, jewelry and other local hand made souvenirs.
Another location that we found interesting for shopping was the Big Buddha Temple at Koh Pan Island. The small shops there sell one of the finest cheesecloth clothing, beautiful batik textiles and Shibori dyed apparel.
What was the highlight of the trip?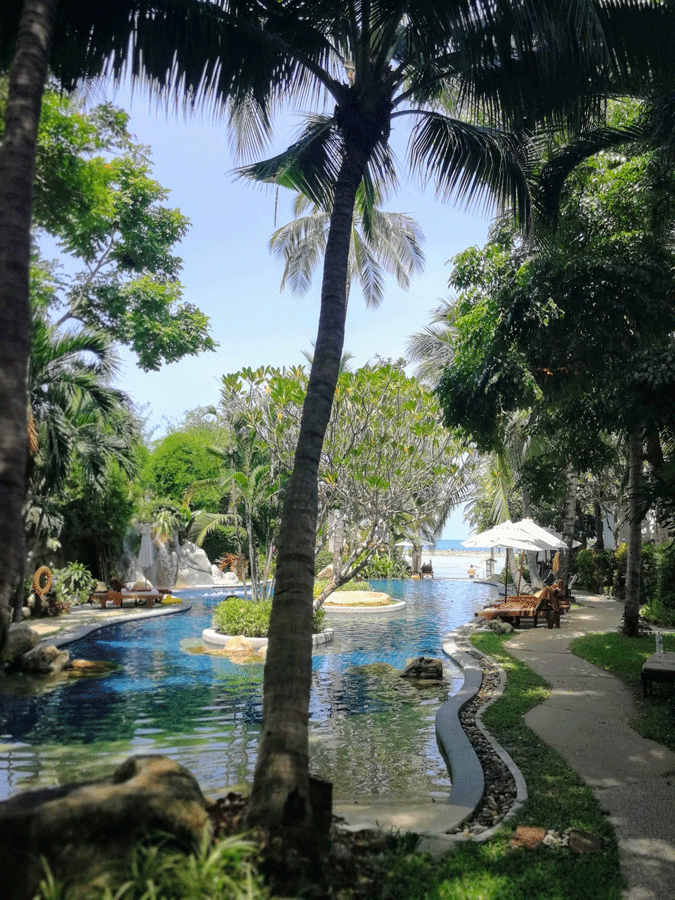 It would be hard to pick one experience. It was all memorable from our stay at Bandara and Muang Samui Resorts, the day trip to Day trip to Mu Koh Angthong National Marine Park, night beach walks and entertainment at the Ark Bar to the random foot massages and just driving around the island and enjoying the peaceful, laid back surroundings full of life and natural beauty.
How was your interaction with the locals?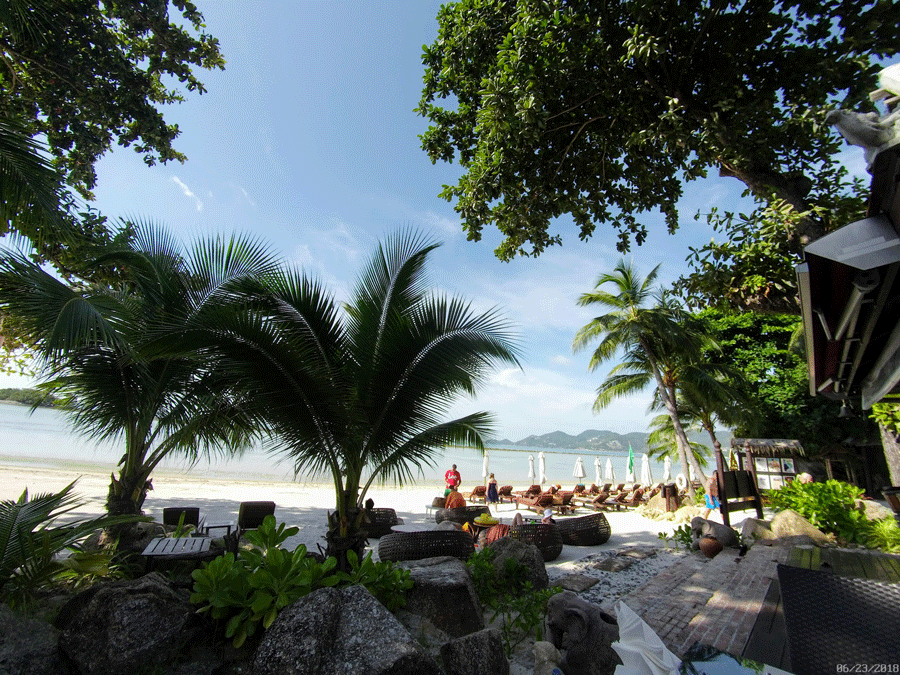 The locals of Koh Samui are generally very friendly. As Koh Samui is a popular tourist destination in Thailand, the people are used to visitors, so there are no problems as long as you also show the same respect people show you. They are very proud of their monarchy and their religion Buddhism and they speak very highly of it. It is very common to find small religious offerings throughout the streets of Thailand and Koh Samui as well.
Koh Samui is generally considered a very safe destination for tourists and can be an amazing experience for couples and families alike.
Any memorable anecdotes you would like to share?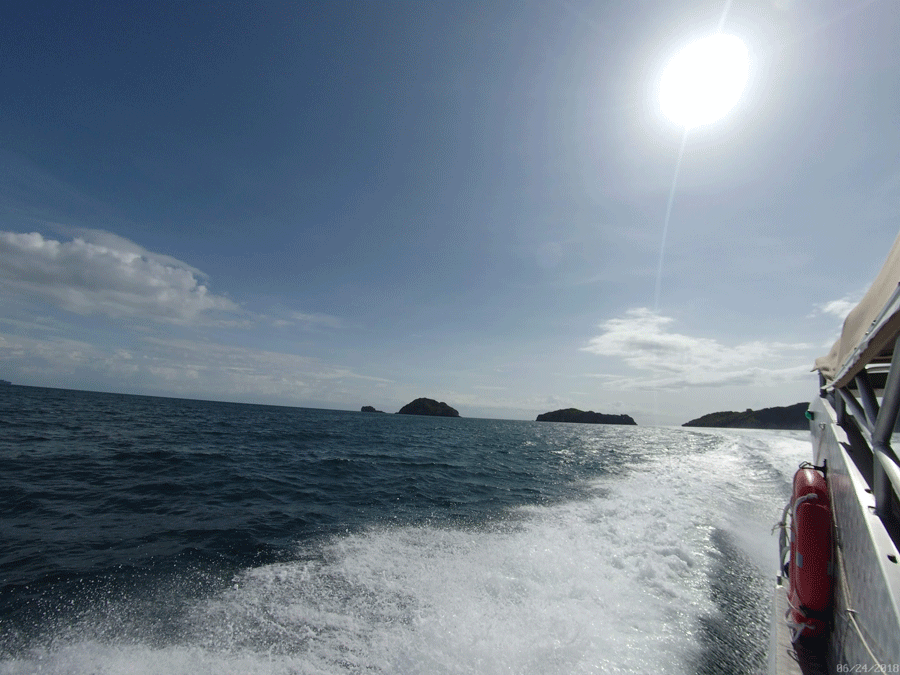 Najia: We were on enroute to Koh Wao for snorkeling. My husband had made sure to prepare for the water and had all sorts of waterproof cases for our phones and a waterproof camera.
When we finally reached our snorkeling point, we quickly prepared in excitement and took our snorkeling kits and jumped into the sea. While in the water, my husband put his hand in his pocket to pull out his waterproof camera but instead, out came his mobile phone.  He instantly realized he had mistakenly put his action camera in the bag on the boat and accidently took his phone with him instead.
Unfortunately we were not able to restore the phone and lost a few photos of the first 2 days. Luckily, we took a majority of our photos with our small action camera and our memories are still with us.
Travel Tips 

There are travel warnings for dengue and chickengunya on the tropical rainforest island. The mosquitos are quite  here and you may be better off with mosquito repellent which contains the chemical Deet for adequate protection during all times of the day. (Extreme Pro tip by an experienced traveller)
Always carry travel insurance; we generally have re-imbursable type insurances offered in Pakistan to tourists, this means you have to pay using your own money in case of an emergency and the insurance company will pay you later upon submission of original receipts and medical certificates. Choose wisely and don't forget to read the fine print.
Get your International Drivers' License in advance. It is valid for a year and these days, with improved license office services, hardly take any time. License offices have separate counters for customer facilitation.
Book your hotels and flights in advance for better prices. Make sure they are refundable.