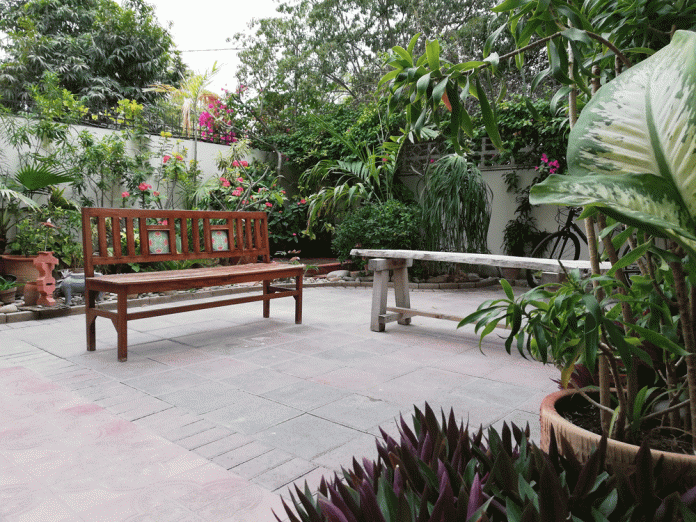 We are all trying to be more eco-conscious and saving water is high on our list. Our lawns and gardens soak up huge amounts of water but we don't want to give up on greenery. Be inspired by these savvy home owners who have converted their outdoor spaces into no grass gardens.
Patio Renovation
This home owner decided to DIY her home patio using organic materials. Using slate slabs and plants requiring minimal watering, she converted a water guzzler of a lawn into a water efficient space.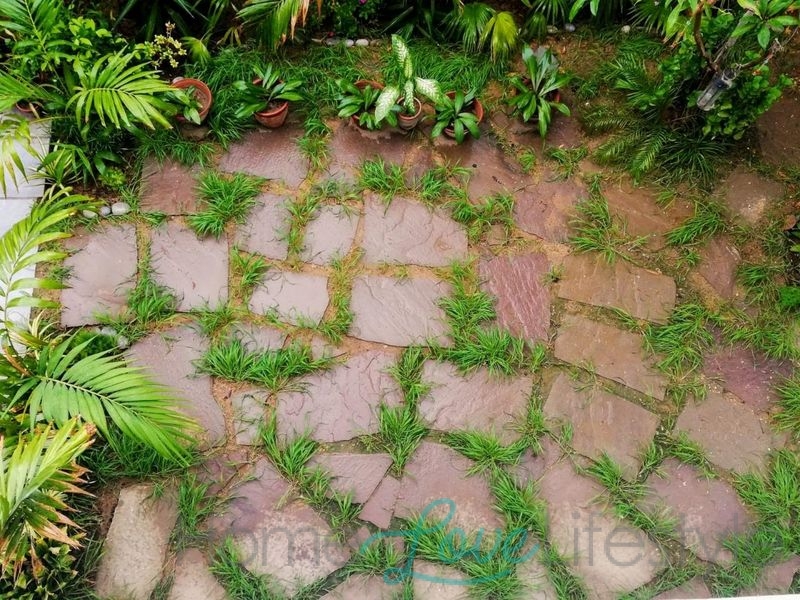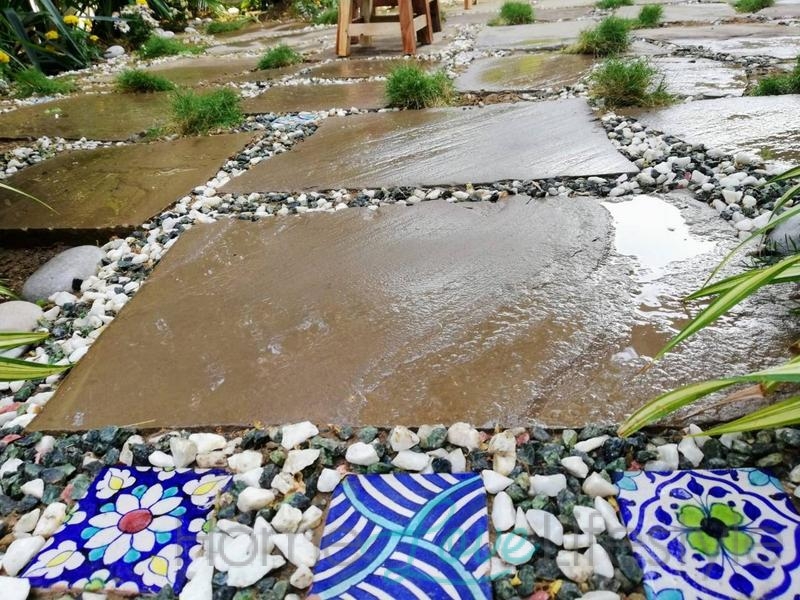 Now she can relax and enjoy a cup of tea in her lovely, renovated patio knowing she is saving water, money and the environment.
Retro Design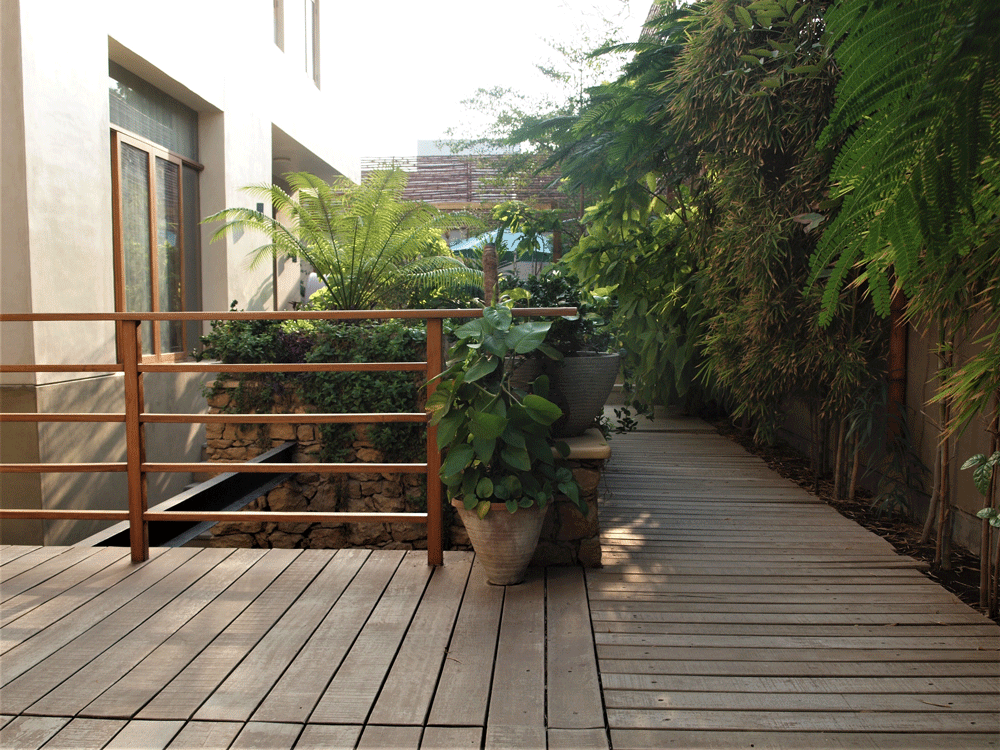 Sajid's home has a unique, retro vibe. He feels "This style of architecture; unpainted cement walls, lots of wood, stone … it needs greenery to bring it alive. Not necessarily grass, grass is a luxury, but I have planted a lot of trees.
We have fruit trees, flowering bushes and trees. I chose plants and trees which add colour and perfume."
Paved Yard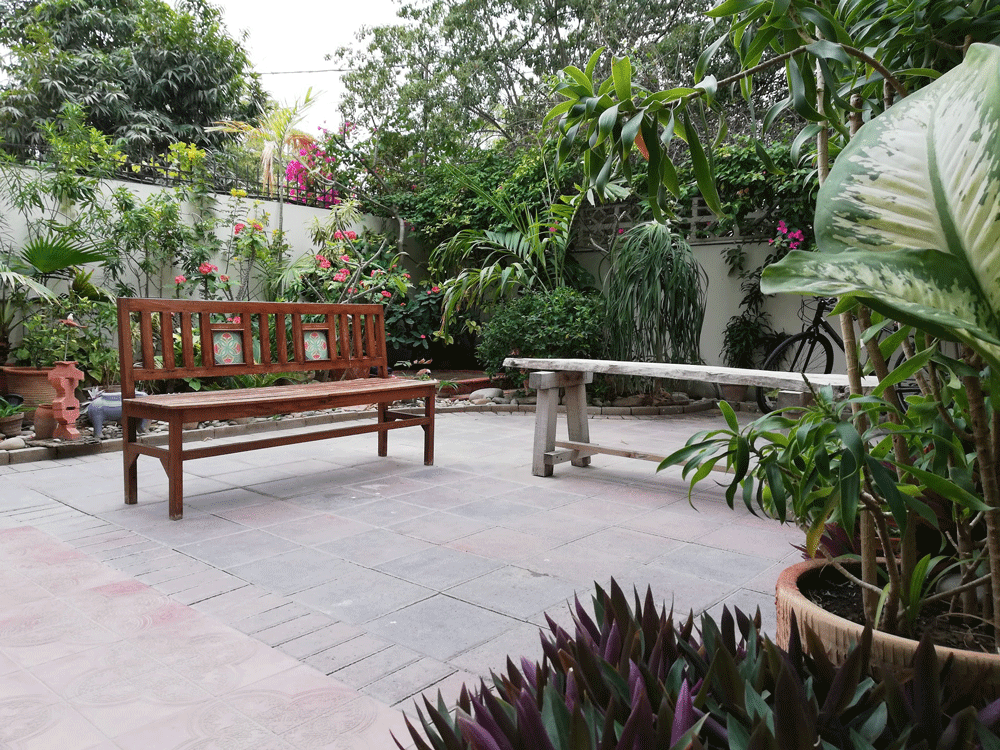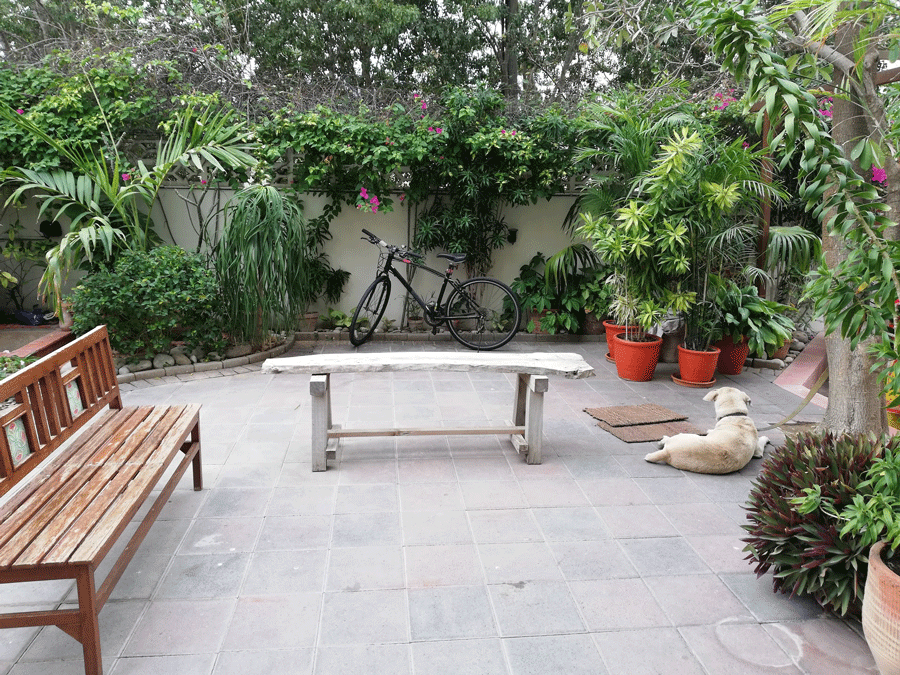 This artistic home has an outdoor yard that is open to the elements. Using simple tiles and antique garden furniture, as well as potted plants a multi-use family space has been created.
Perfect for a morning cuppa or an evening under the stars, its a low maintenance solution that ticks all the boxes.
Rustic Patio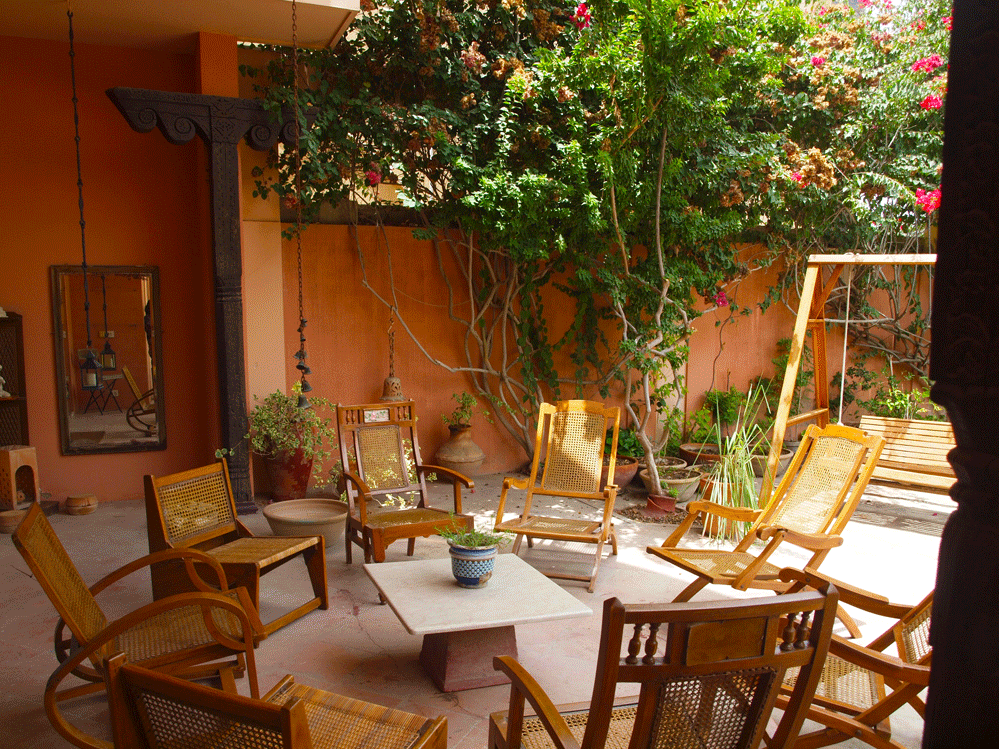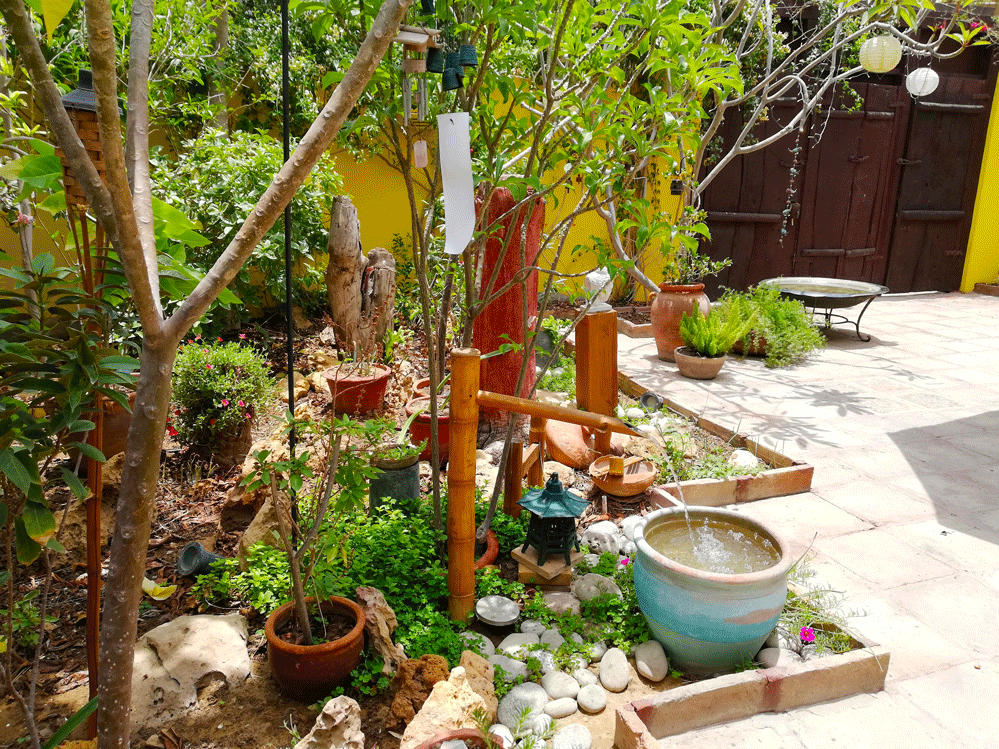 Homeowner Rumina decided to make a change: "We did away with the grass because there is no water in Karachi. I have always been into gardening because of my father who was a very keen gardener. So it comes naturally to me.
I designed this desert garden myself. All the plants are native to our region or those which have acclimatized. All we need to beautify this city is to plant lots of trees, Amaltas, Gulmohar and Neem to clean the air."
We hope you are inspired to turn your outdoor spaces into no grass gardens as well! There is still time before summer arrives and turns the water shortage into a total crisis.