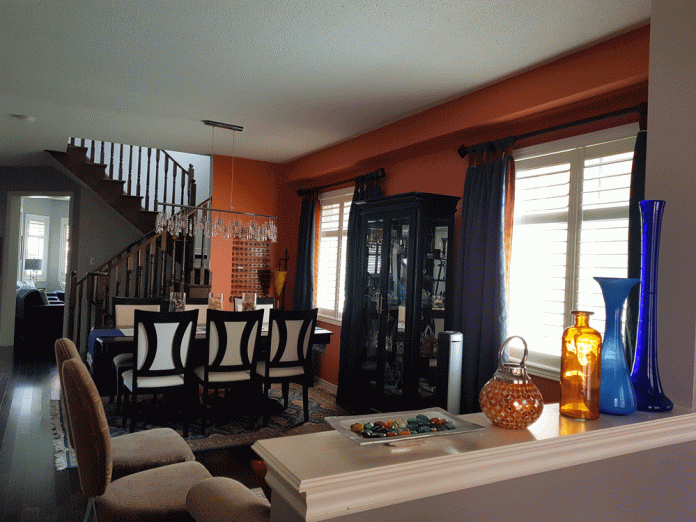 This elegant and welcoming residence in Milton,
Canada
is home to a Pakistani-Canadian family who have whole-heartedly adopted their new homeland while remaining rooted in their heritage. Saman and Zafar Younus bought this house and lovingly decorated it to be a stylish yet cosy space for friends and family and to raise their two boys in.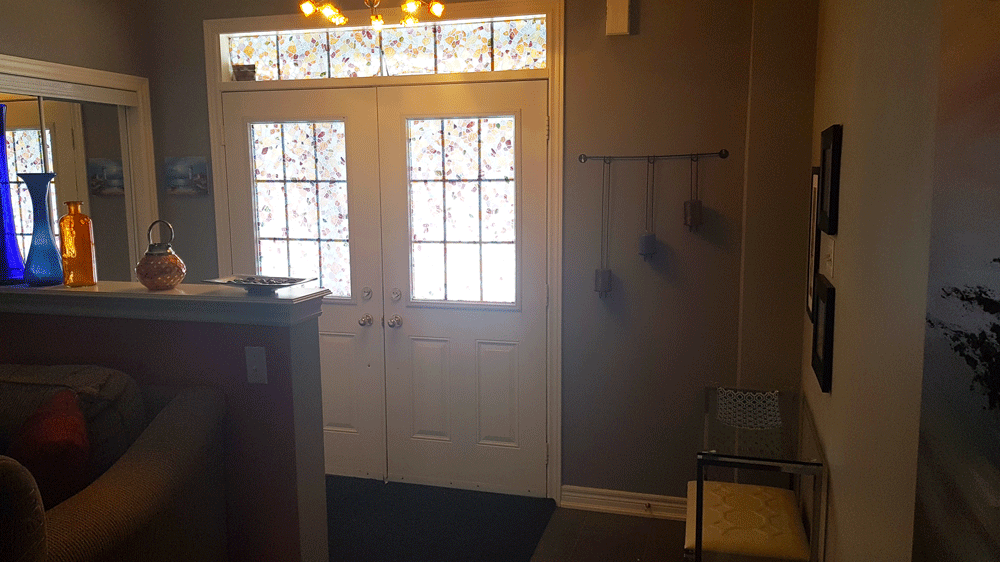 Is your home self-designed?
Yes. My house is completely self-designed.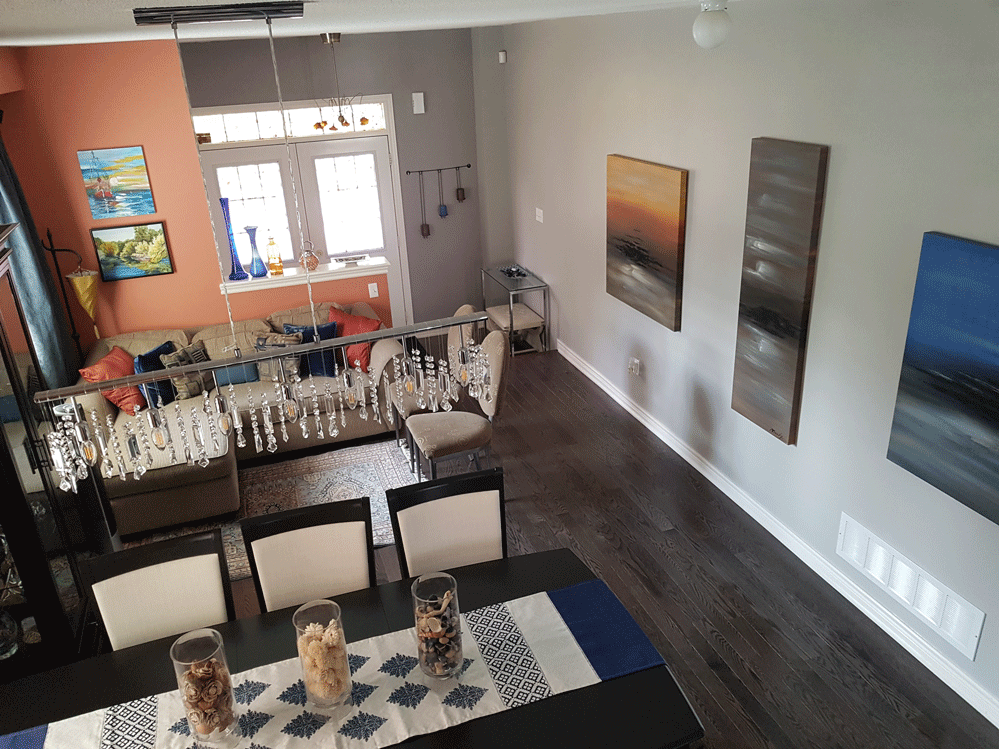 What is your design inspiration?
My inspiration was colour and a mix of styles, mainly contemporary with a few traditional elements thrown in. I also brought in a little of my own heritage by using Pakistani carpets throughout.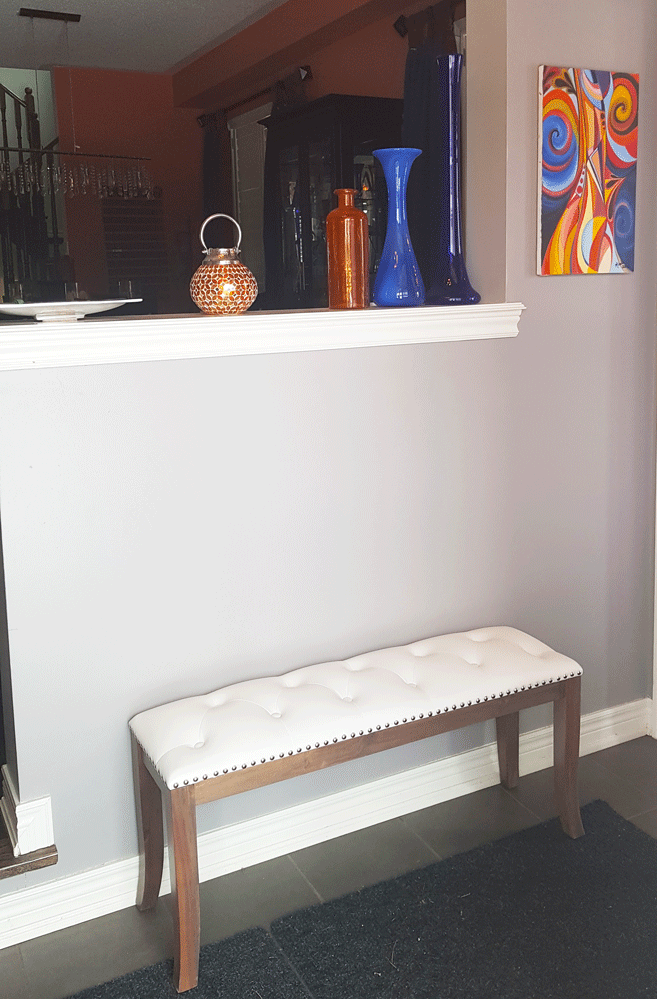 What is your favourite space in the home?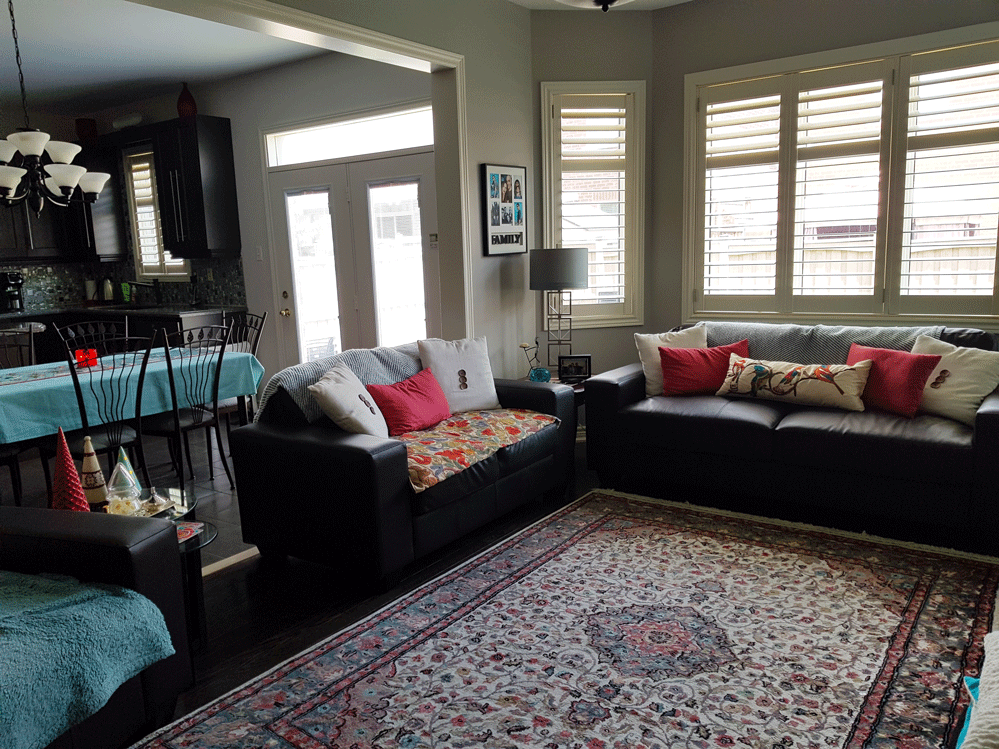 If I had to choose a favourite space, it would be the family room. I think of it as the heart of my house. It is where we spend the most time as a family, watching TV, exercising, playing games and of course, entertaining!
Do you entertain often?
 We entertain often, and the family room and kitchen are the places where everyone congregates. Due to the open concept, one room flows into another, so the whole of the main area can be utilized if needed.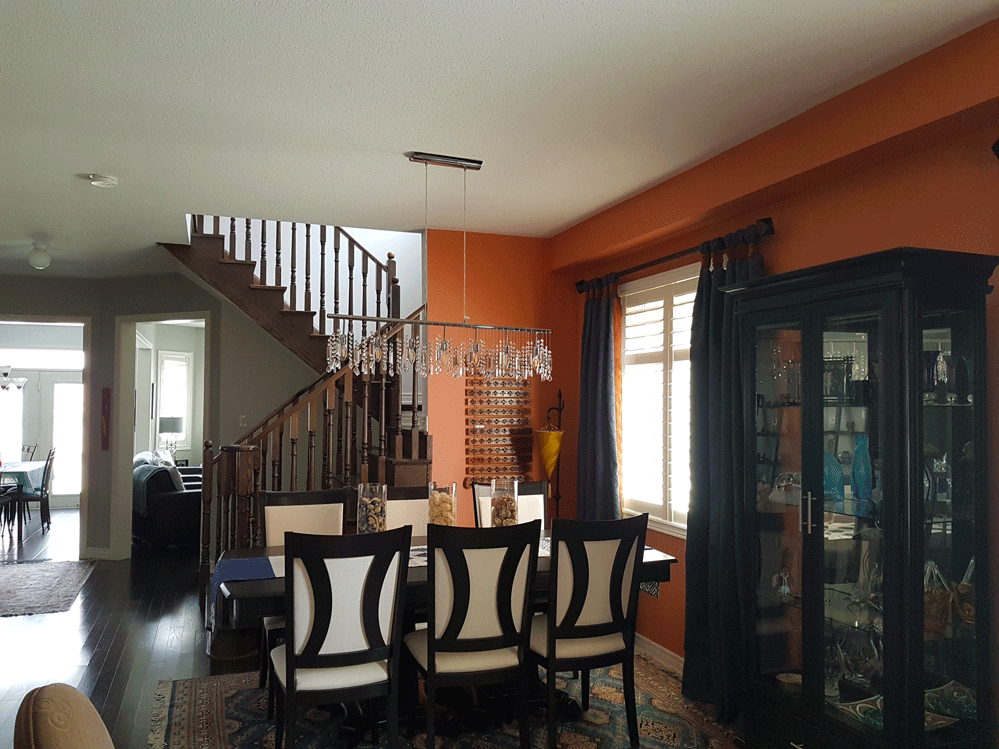 Do you have a favourite object or piece of furniture?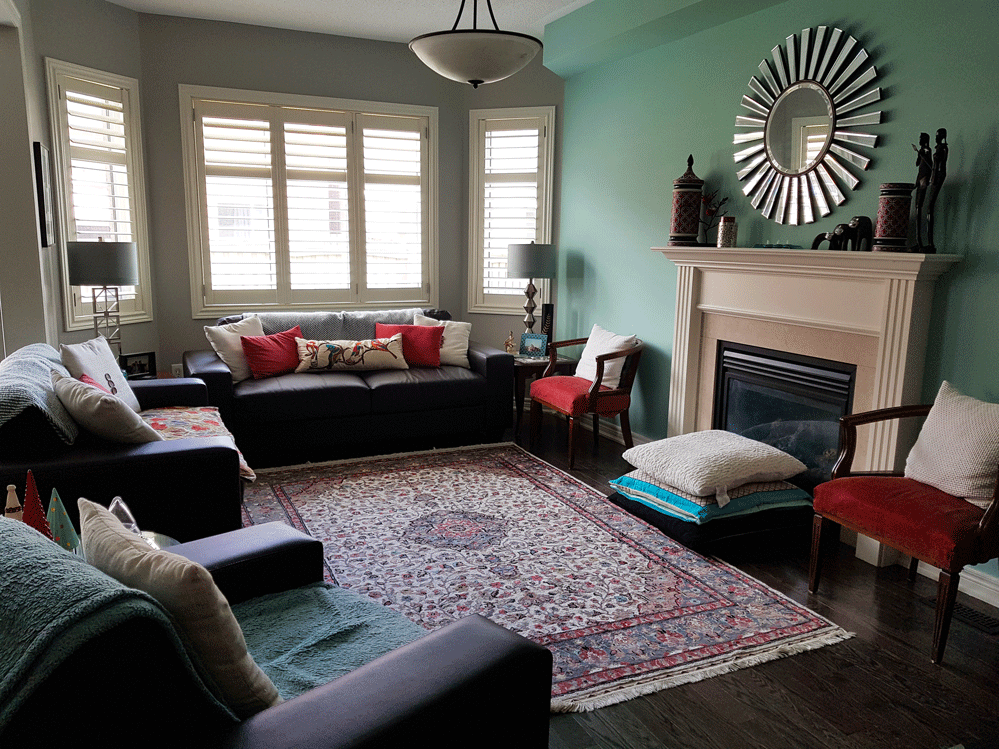 I have two favourite pieces. The first is the starburst mirror on top of the fireplace, that I found in Philadelphia and drove with it all the way back to Toronto. The second is the chandelier in my formal dining room. I saw a picture of it in a magazine and fell in love. I searched for it in different stores, for months, before I found it!! That was a very happy moment indeed!
The kitchen is a part of your family area . Do you cook a lot?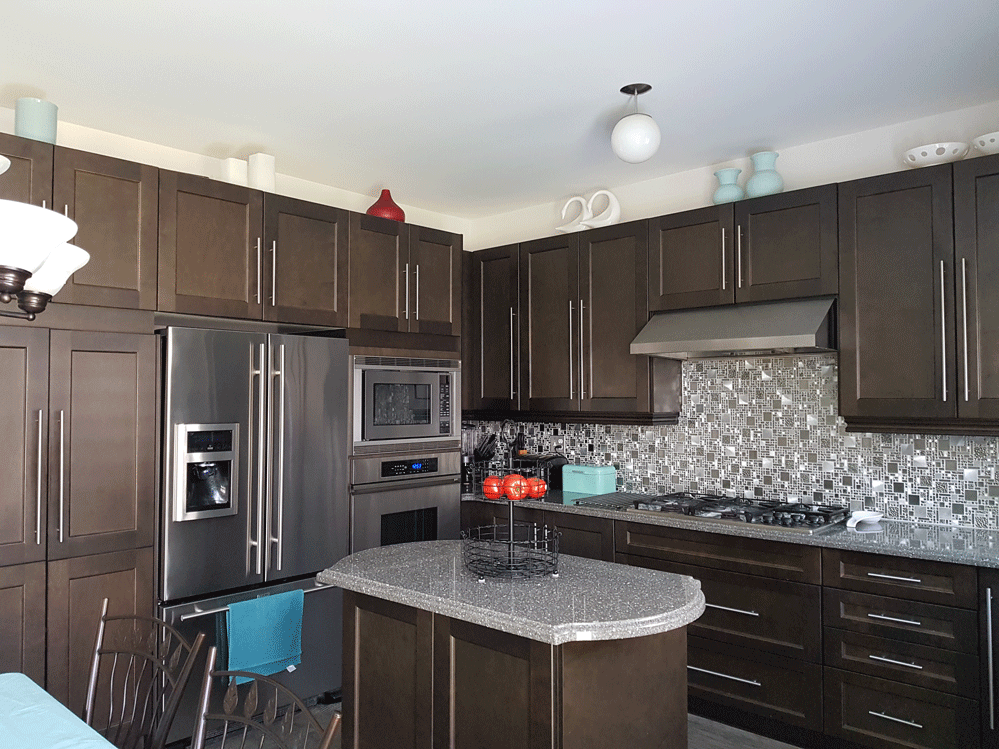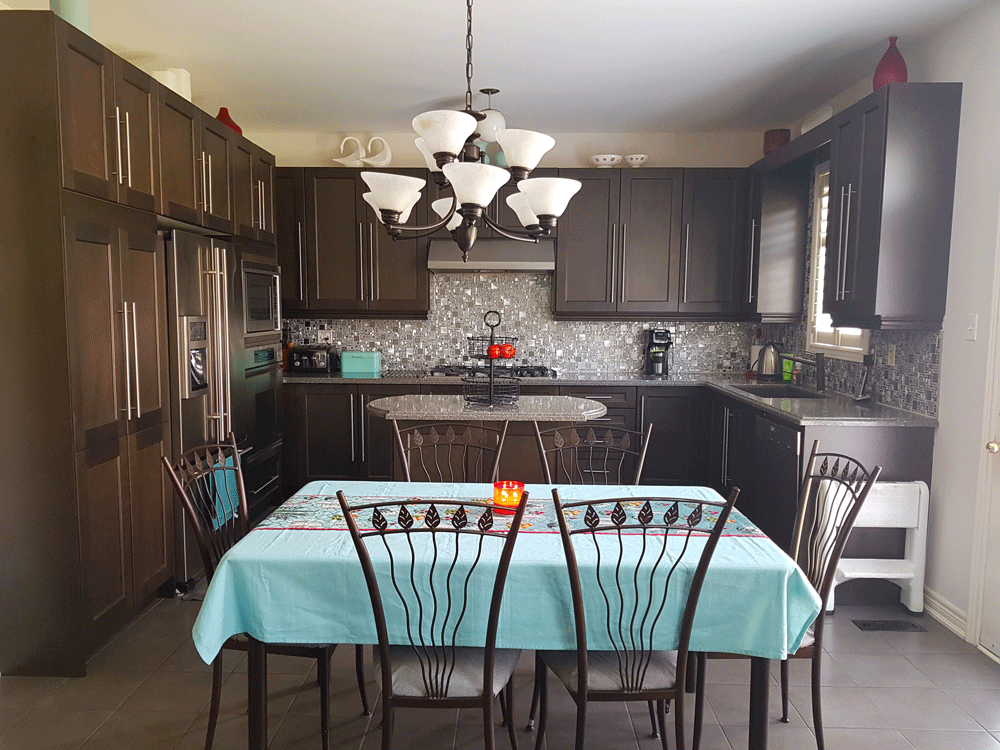 I do cook a lot and the kitchen is where I serve the food, buffet style, on the island. The kitchen is special to me as I spent a lot of time picking out the cabinets, appliances, countertops and backsplash. You can even call it a labour of love as my husband and I put in the backsplash ourselves.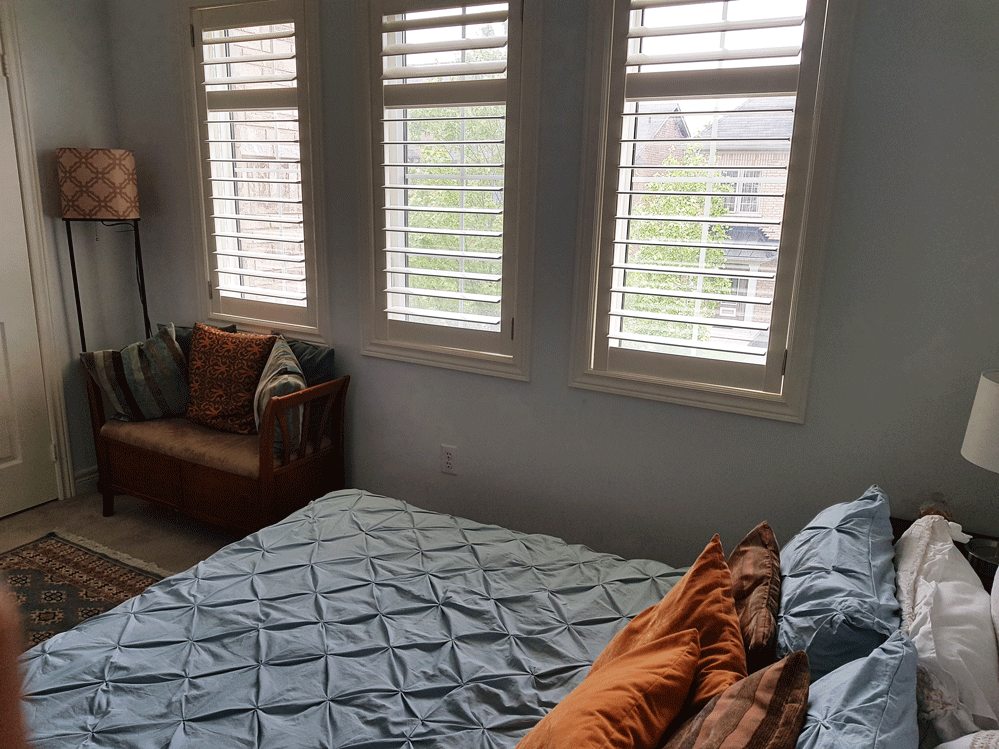 You have used bold colours on your walls very effectively. Tell us about that.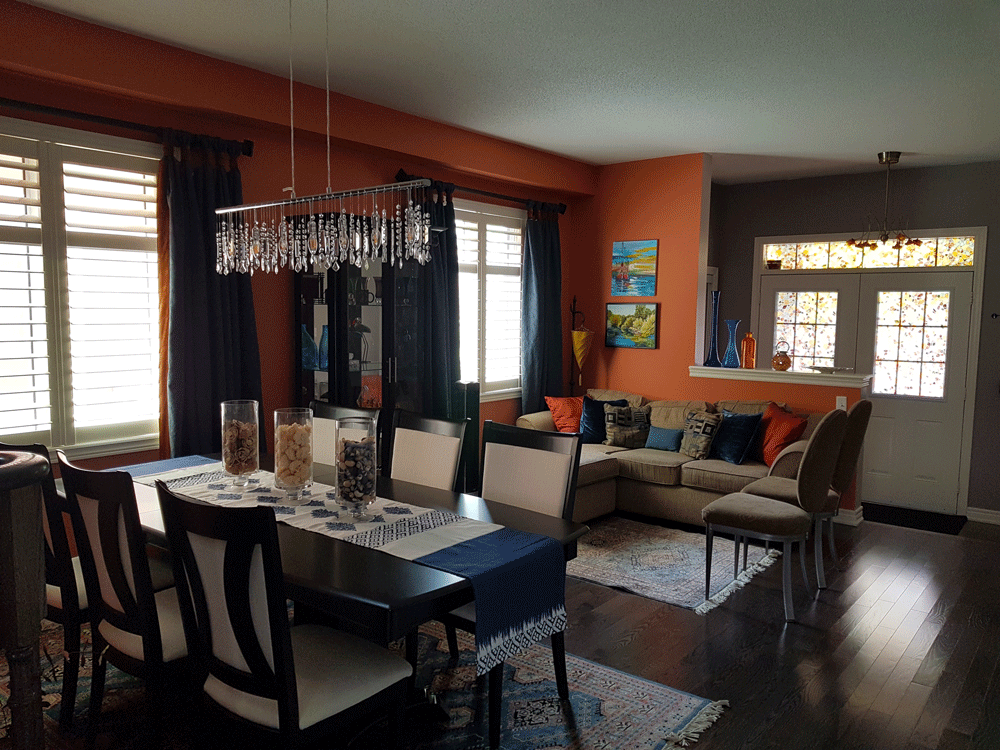 Since my house is open concept, I decided to use colour (especially in the formal living and dining rooms) to separate and define those spaces. The accent  wall in the family room breaks up the neutral grey of the other walls and the dark wood of the floor and makes it the focal point.
This home owner has successfully transformed her house into an elegant and welcoming space.