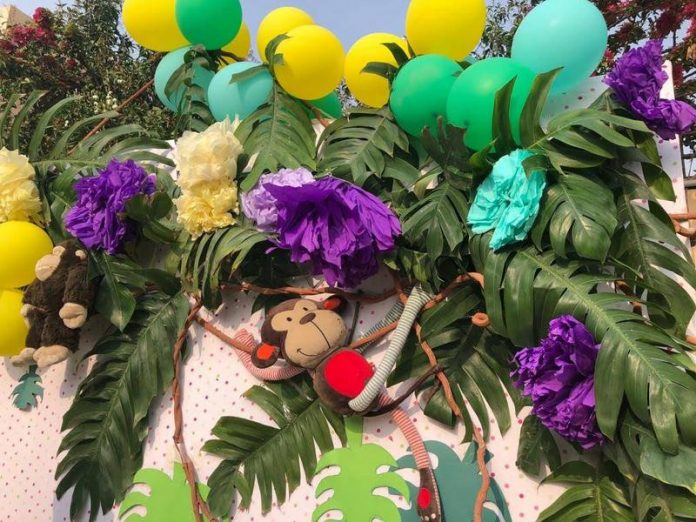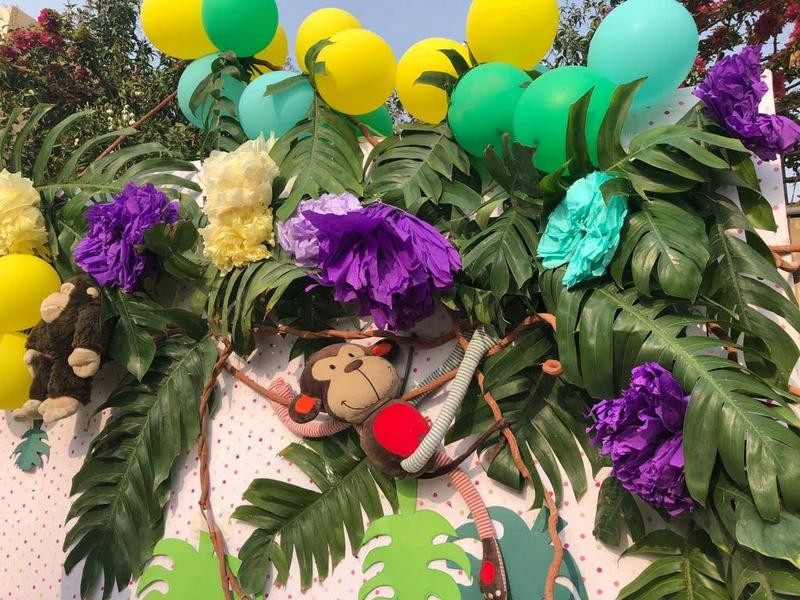 Children's birthdays these days take top priority and your child & guests expect a theme. Surprise your little one with one of these fun and festive birthday themes and really make the party special. It is easier than you think!
Unicorn Theme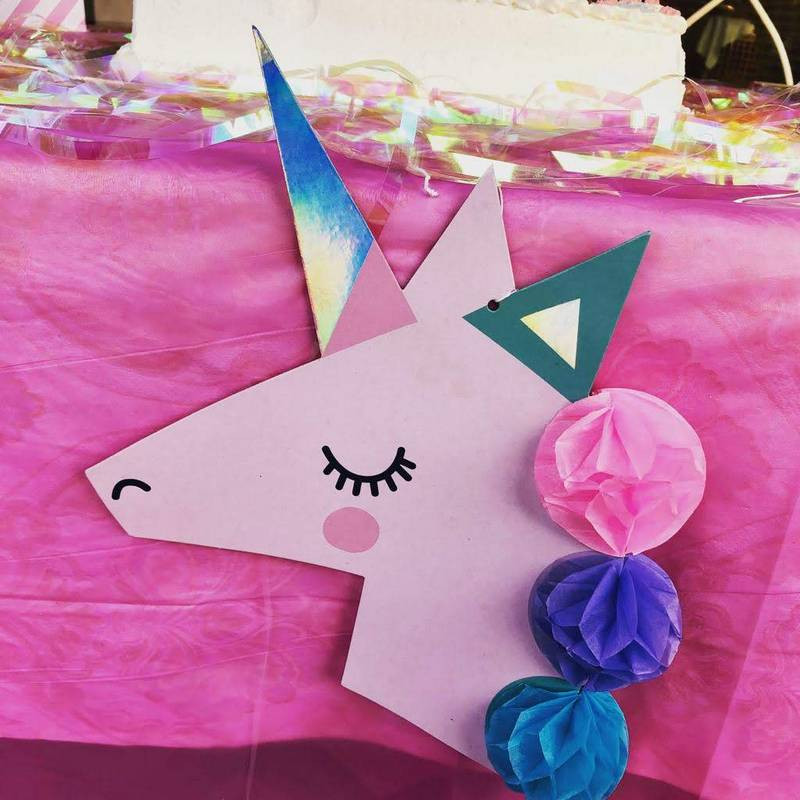 Ask any girl between the ages of 4 and 9, (and perhaps some 30-year olds) she'll probably choose this one. The great thing about this theme is if you can find even 2 unicorn shaped balloons or props, you're set. Keep them around the main cake table, and for the remaining space, supplement the decorations with lots of pastel colored balloons, silver and glittery items like streamers for the table.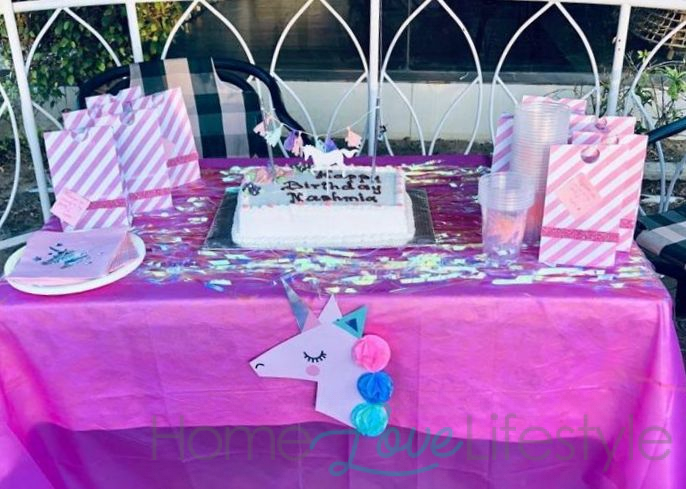 Keep things pink, lavender and sea-green. You can use lanterns and balloons. Just keep your unicorn as the focal point. Bakeries can reproduce some fabulous unicorn cakes.
Jungle Theme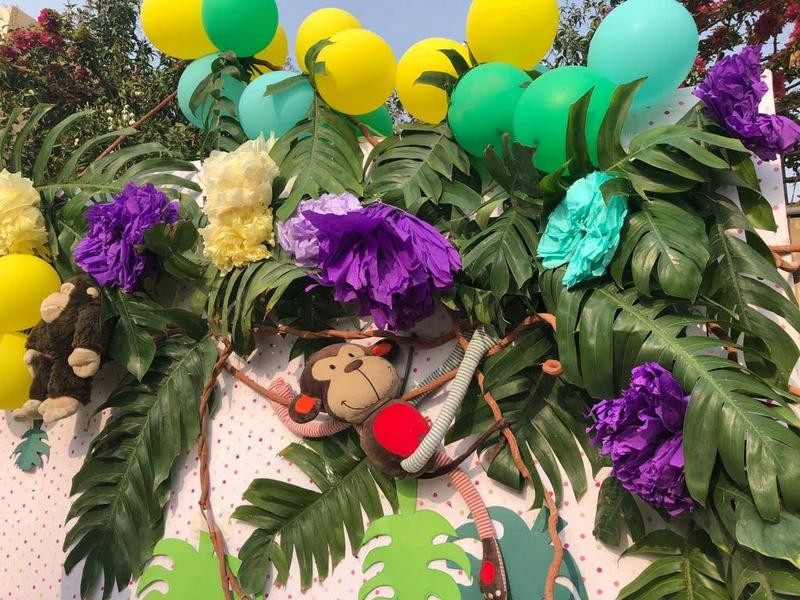 This is a good one because you can bring out all the stuffed animals—just make sure they are jungle animals (giraffes, elephants, lions, monkeys, leave the polar bears and woodland creatures out of this). This theme is perfect for boys or girls.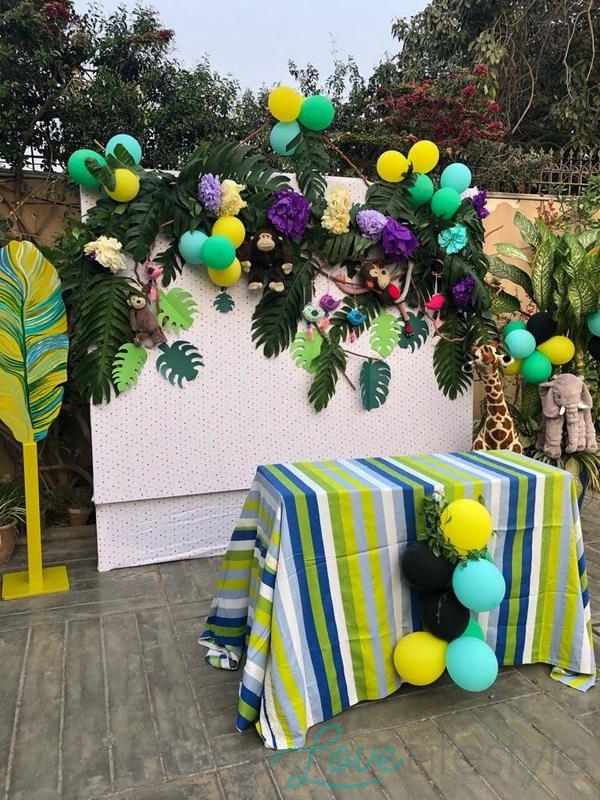 For this party, you can create a backdrop inexpensively. This one, courtesy of the good folks at Playfurn (@playfurnpk) used giant monstera and palm leaves, some cut from the garden, some from paper, painted twigs, and a few balloons. Let your child's stuffed animals do some of the work for you—hang the monkeys from within the backdrop. An elephant peeps out from a giant plant. Use them as decorations for the cake table. Be sure to check with your child first—if they don't want their tiger toy touched, keep it hidden.
Keep the balloon colour scheme jungle themed—greens and some yellow. Combine leaves with bunches of balloons to continue the festive jungle vibe. It looks roaringly good!
Train Theme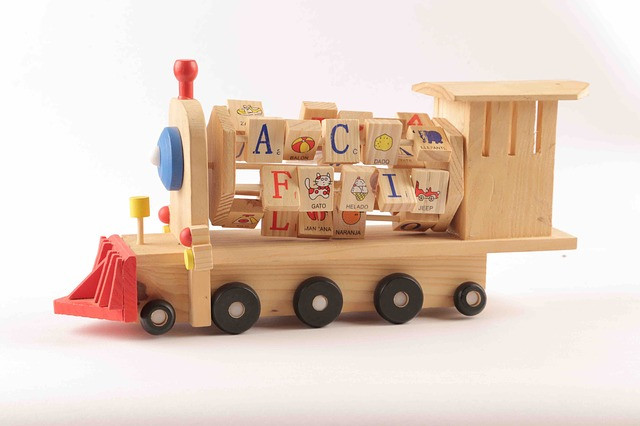 Most of the magic with this theme happens with the food—instead of cake, do brownies and arrange them like a train. You can also make a sandwich or cupcake train, get creative and have some fun! This theme is so easy to put together and kids will love it.
Attach several cardboard boxes in a line, stick paper plates for wheels on the sides to make a train. Let kids sit in them instead of chairs to eat. Create a walkway with painted tracks on paper, leading you to the food.
Flower Theme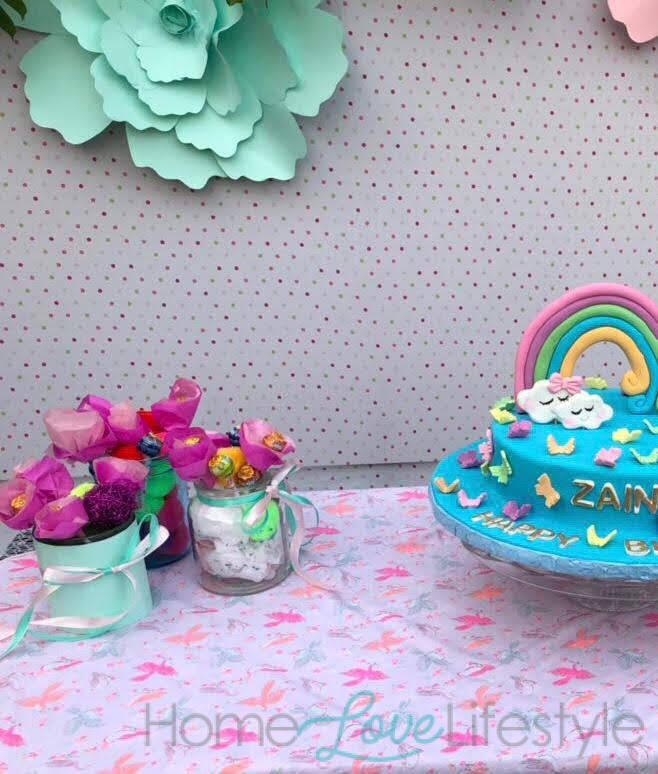 This is great for slightly older girls. Make paper flowers and attach to hair pin. Each one of your child's princess' friends gets one to wear in her hair at the party! Decorate the cake table with lollipop roses- ingenious and easy. Wrap strips of pink crepe paper around lollipops and keep in vases as decoration and treats! Girls will feel grown up with the floral displays, and enjoy the pretty candy.
And if you are feeling adventurous, you can attempt these giant paper flowers for decorations.
Here are 4 great festive birthday themes to inspire you. But you can choose from your child's favourite TV character, a game or movie. Just be sure to involve them before you decide!