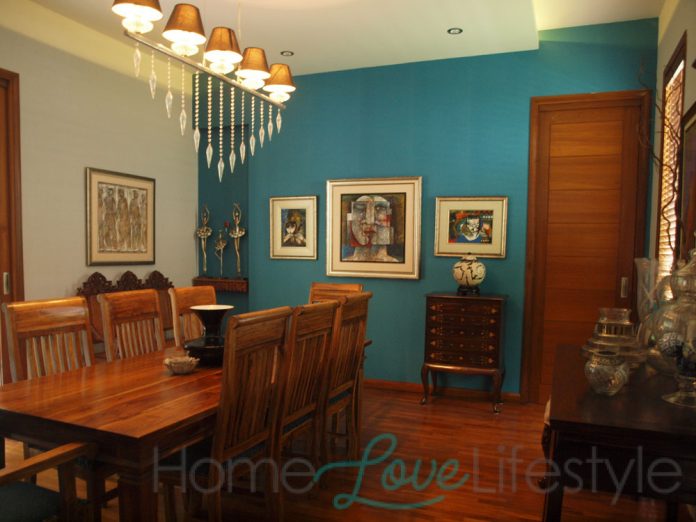 Earthy tones and warm organic materials set the mood in this creatively styled family home. Filled with carefully selected bric a brac and interesting artworks, the space effectively reflects the homeowner's love of furniture and collectibles and her well-honed design sense in creating an ambience that is striking yet comfortable.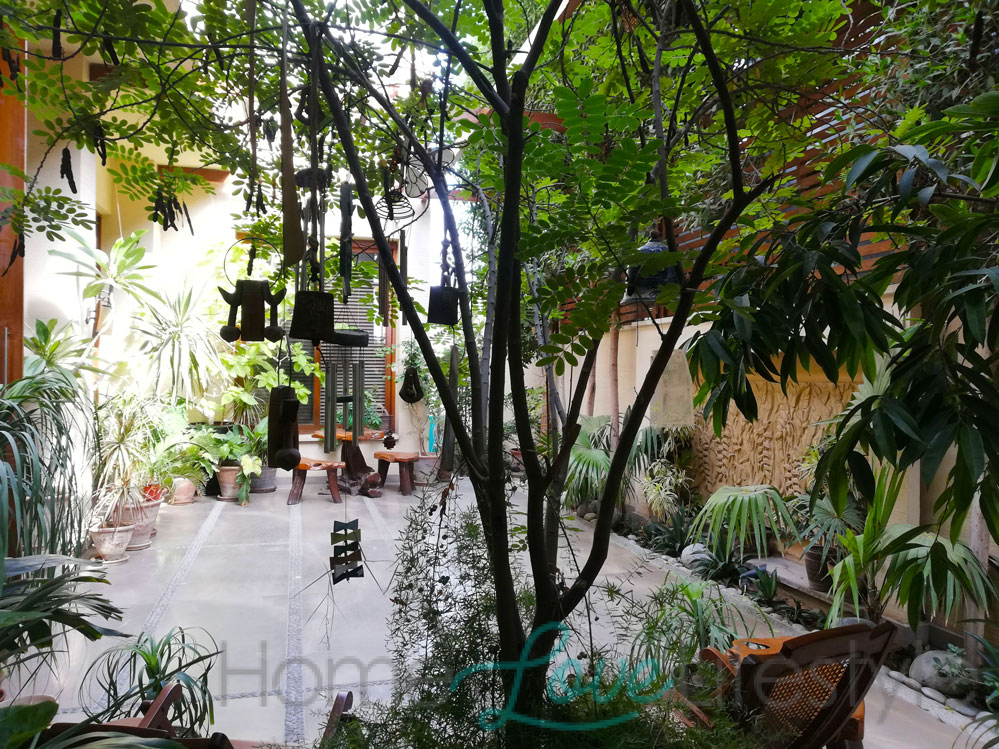 A profusion of plants, especially in the courtyard, adds to the wholesome vibe and lends an element of tranquility. A neutral colour palette with warm accents throughout most of the house creates a comfortable, cosy atmosphere.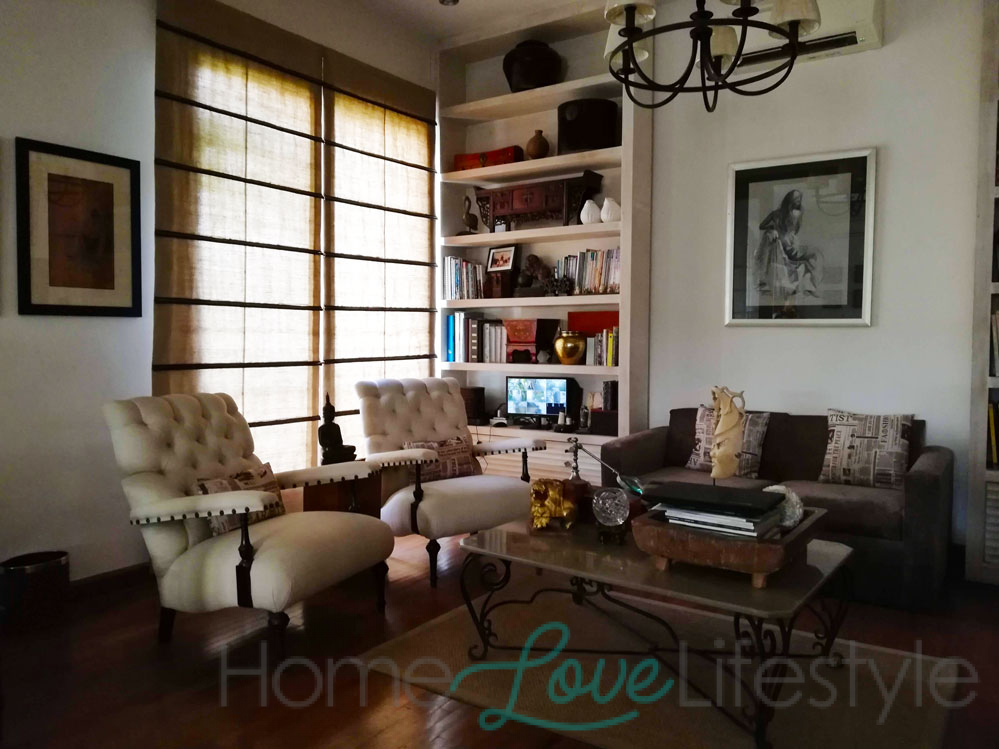 In fact, the homeowner has scoured markets at home and abroad to cull a choice collection of interesting objects.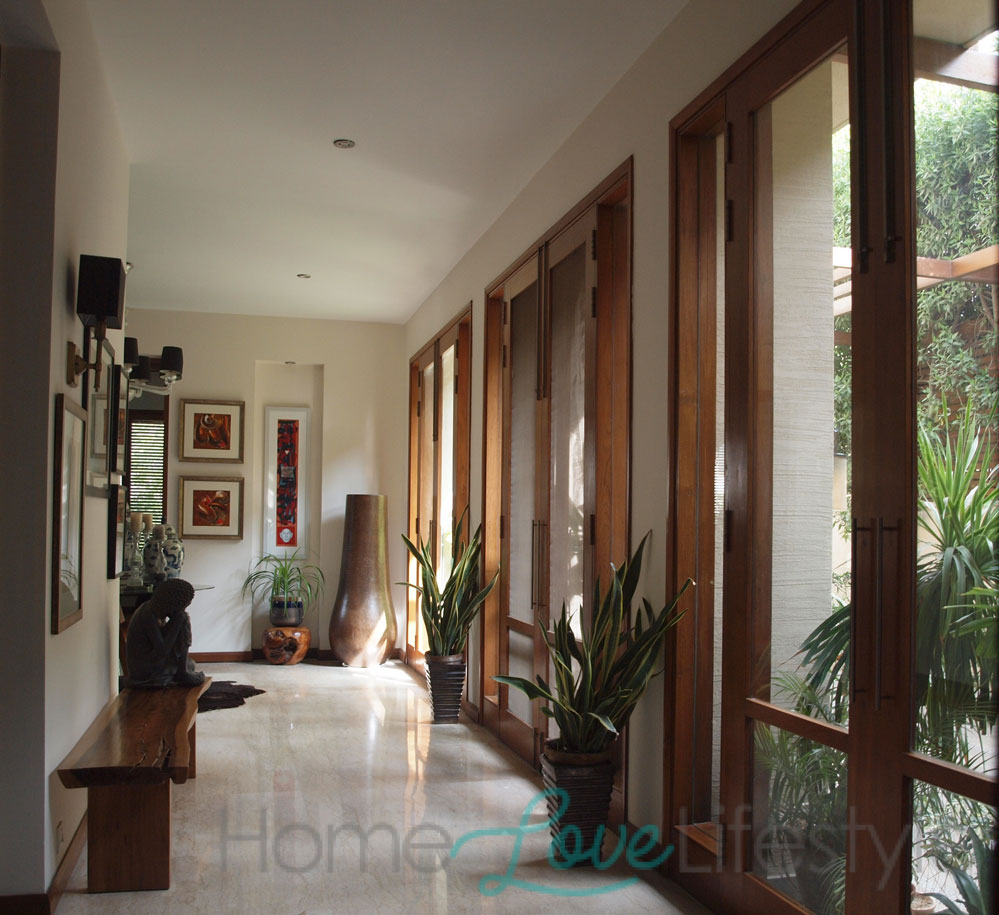 Is your home self-styled or did you consult a professional?
It is completely self-styled.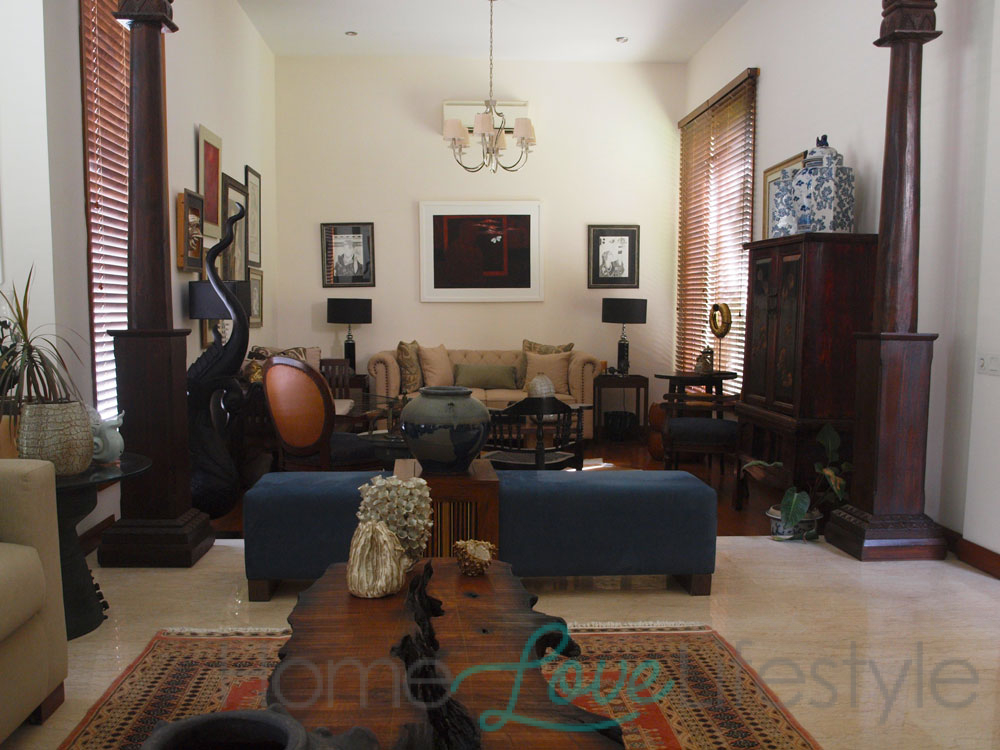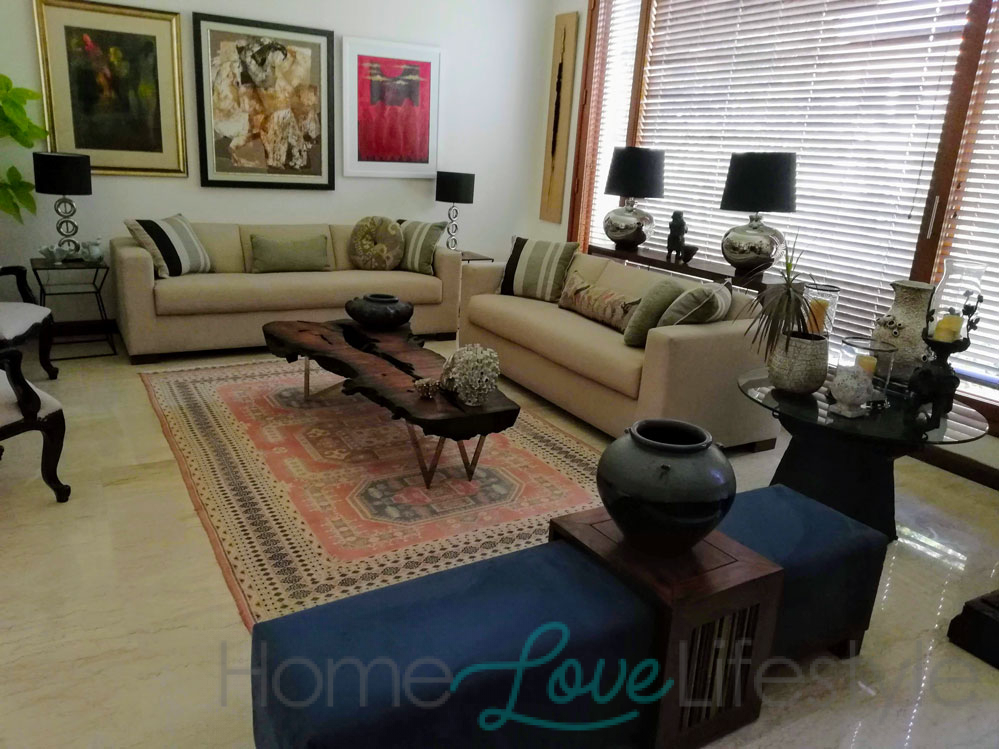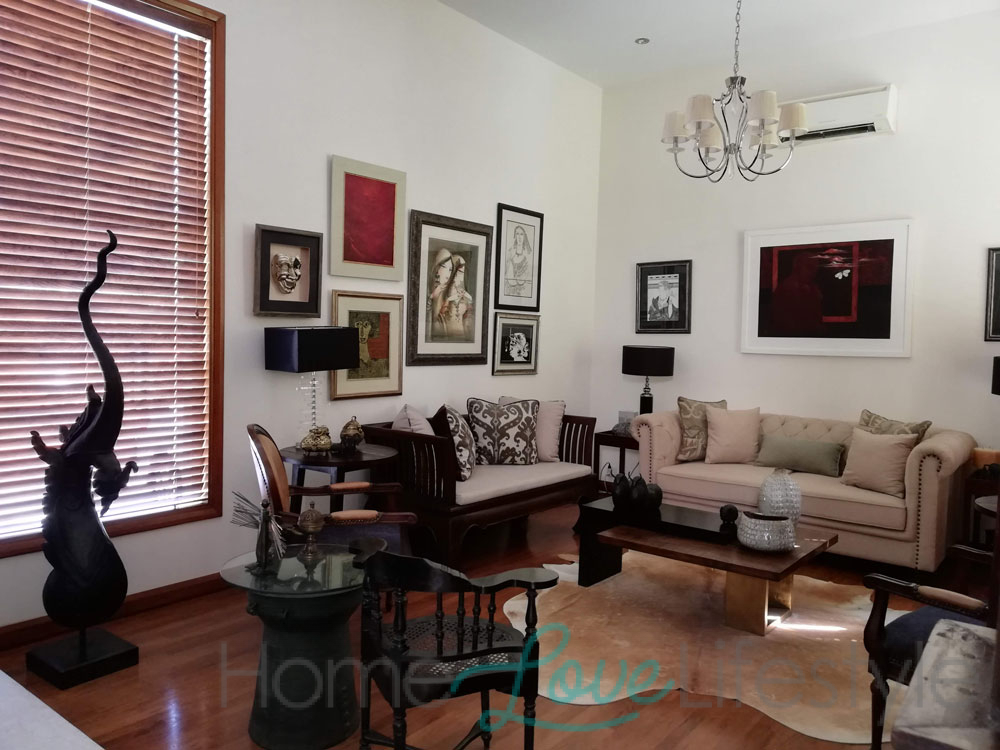 There is a lot of use of wood and other earthy elements?
Yes, wood and earthy elements are my preferred aesthetic.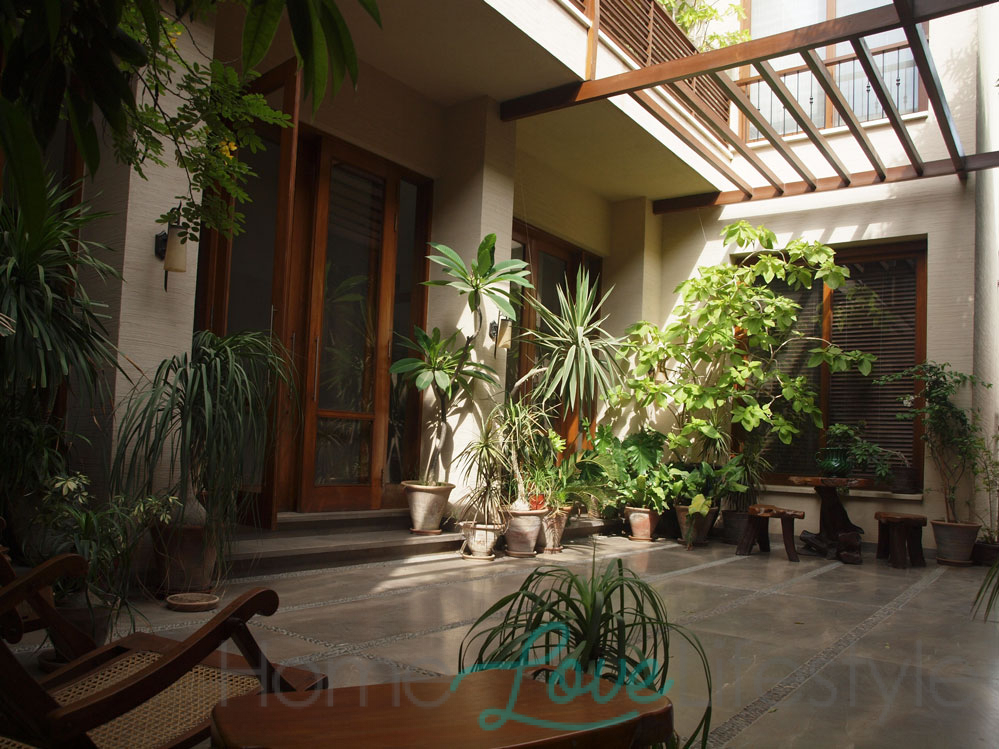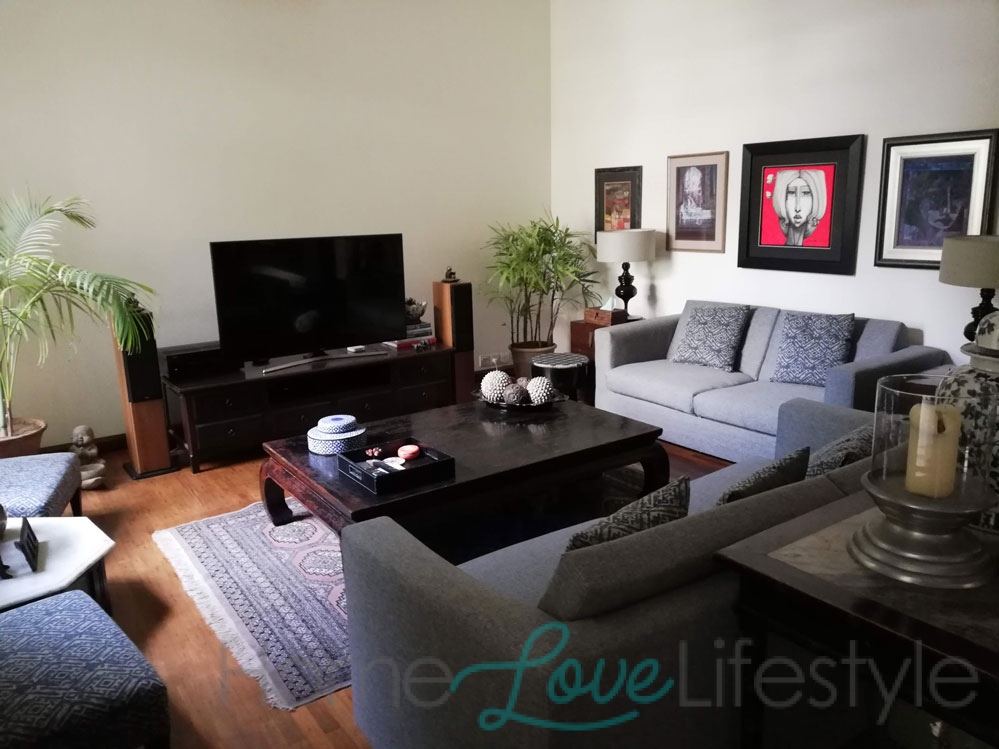 How do you use the space when you entertain?
When we entertain we usually open all the doors to make it one space so that people can move about . If the weather is good then we open the doors into the courtyard as well.
Which is your favourite space at home?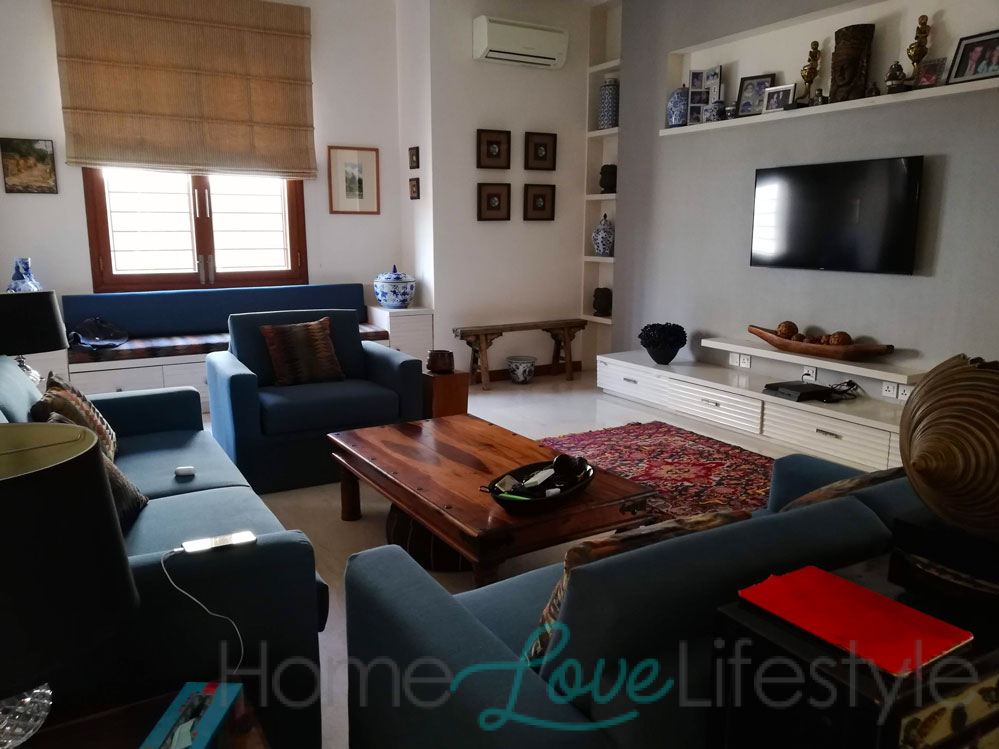 The lounge is my favourite room, it's the heart of the house and everyone is here at some point during the day. We eat all our meals in the kitchen that is attached. It's also a place where we entertain  when we have family or a few friends over.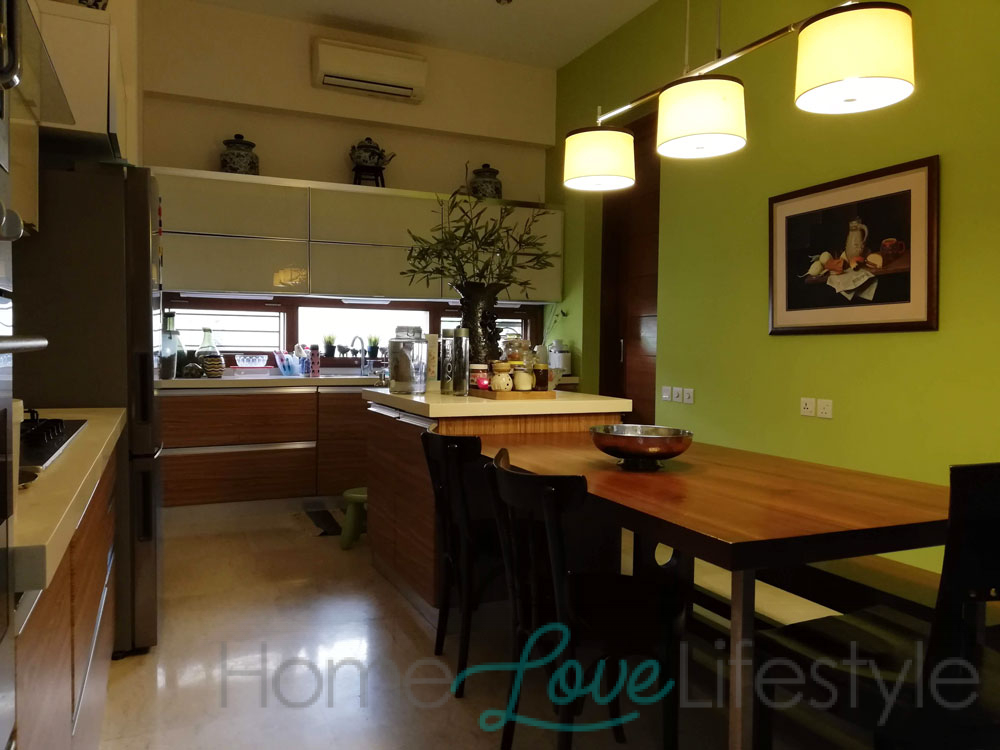 There are many paintings in the house. What type of art are you drawn to?
I like faces primarily and some abstract work.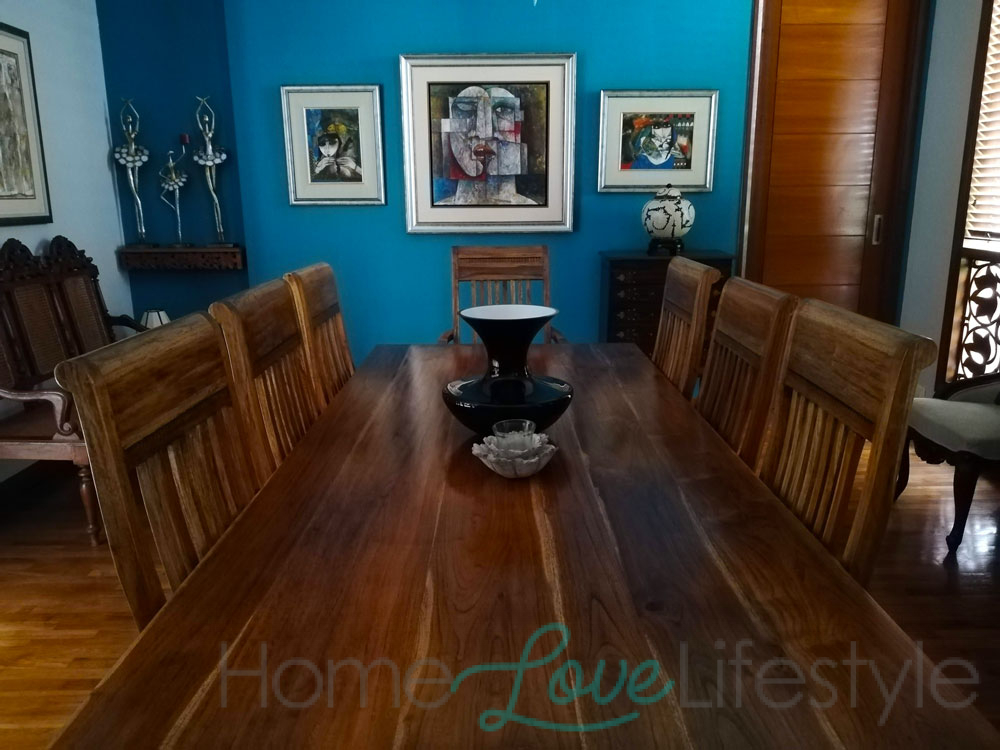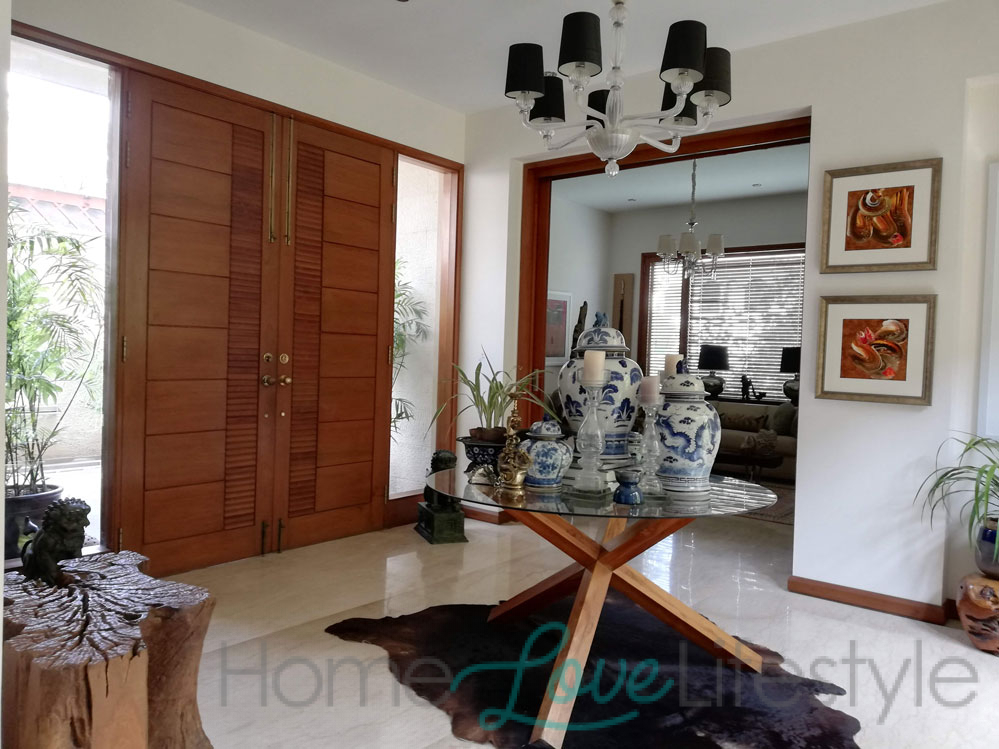 Do you have a favourite piece of furniture or object in the home?
I have so many favourites…it would be hard to single out one.
Photography by Naeema Kapadia