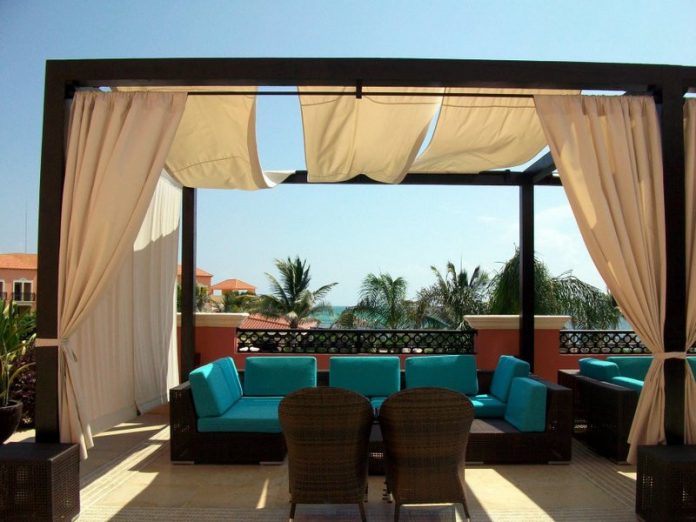 In tropical countries, courtyards are the perfect space to enjoy balmy evenings! They also provide privacy and are great for family time too. Here are some lovely spaces to give you Creative Courtyard Decor Ideas for your Home!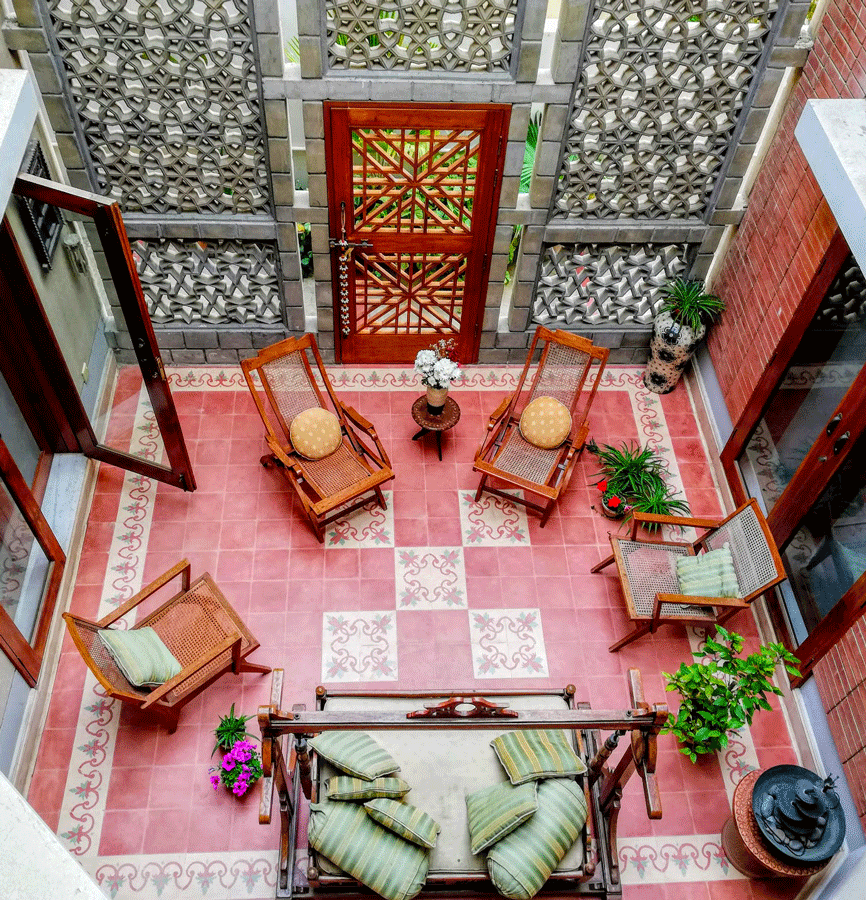 This charming courtyard is in the home of artist Moeen Faruqi. Designed by his late wife, Mahvash, it includes a cement grill or 'jaali' based on traditional Islamic patterns for privacy, that still lets in the light. Comfy planters chairs and a swing or 'jhoola' complete its rustic yet traditional charm.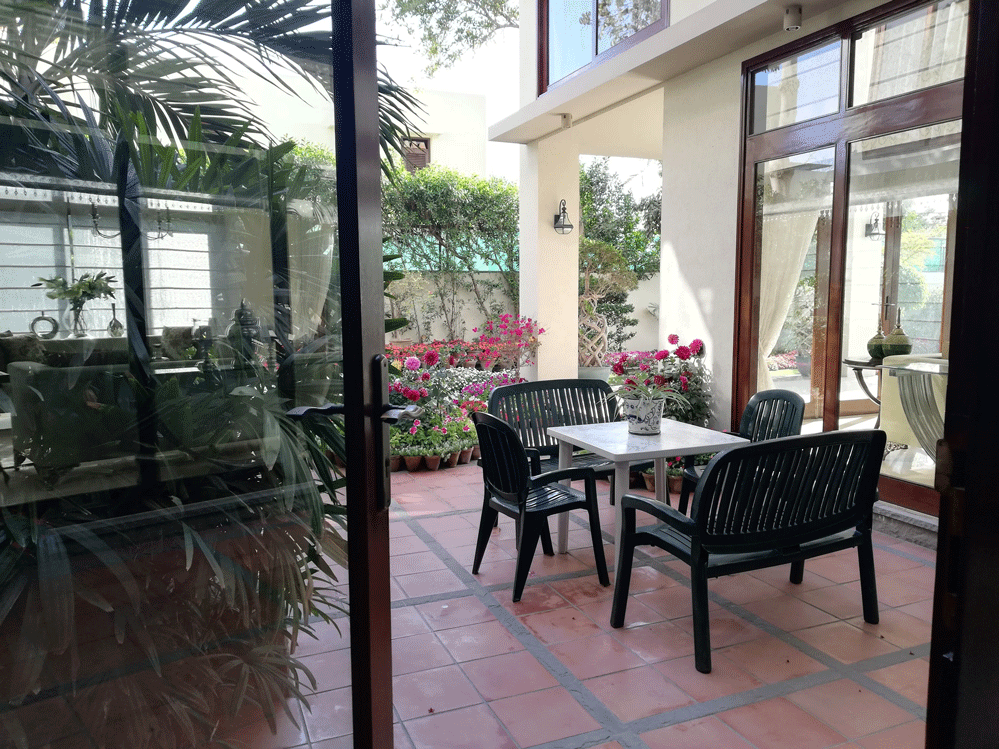 This space combines simple elegance with practicality. An easy to clean, tiled floor and a table with benches and chairs maximises the opportunity for entertaining. Perfect as a breakfast nook too in this lovely Karachi home.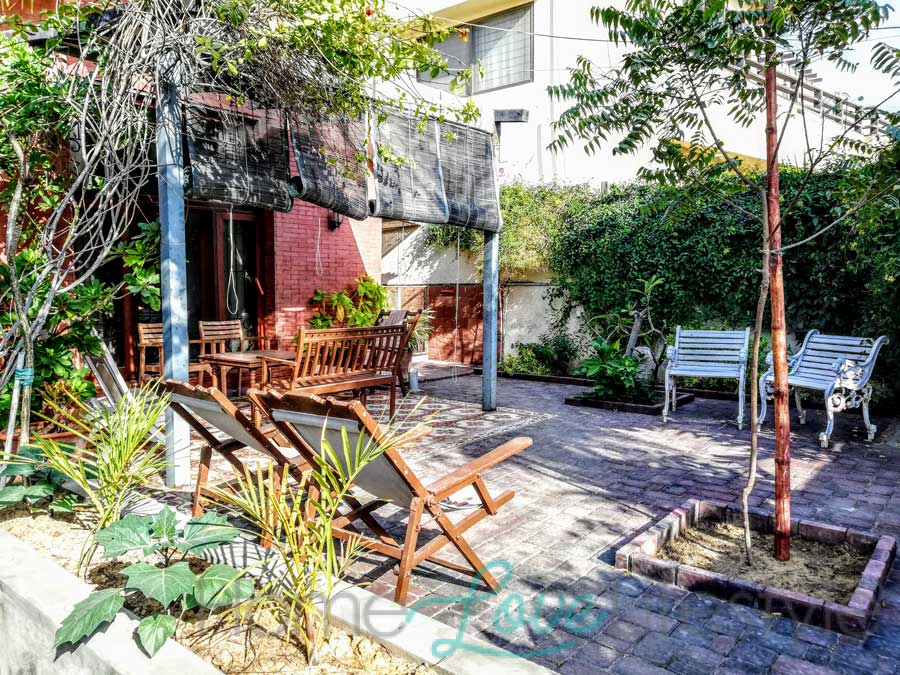 This rustic space makes use of traditional elements for comfort. Local bamboo blinds called 'chiks' can be rolled up or down to manage the sunshine. Wooden furniture such as benches and deck chairs are light and portable. Plants add a touch of greenery too.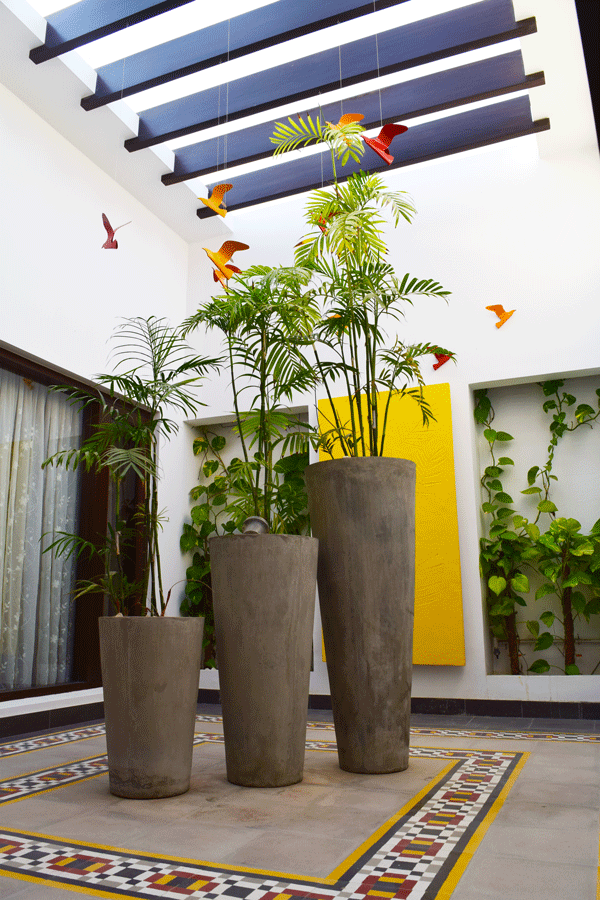 Add colour to your courtyard like this architect did in her home for more style. With a yellow wall panel, a tiled floor and oversized planters this space is dramatic & unique. The hanging bird installation completes the look.
These simple but effective Creative Courtyard Decor Ideas will inspire you to get decorating. So before summer sets in, create a beautiful space and enjoy it in every season.