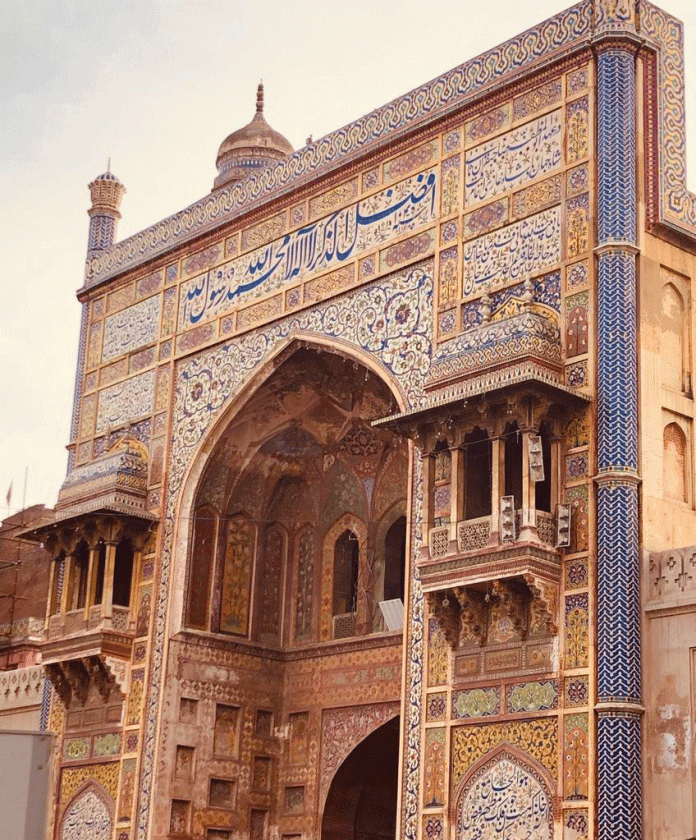 The Wazir Khan Mosque is one of Lahore's most stunning features. Lahore is home to a magnificent  architectural heritage which can hold its own in antiquity and aesthetics to any other in the world. And the Mosque is one of its finest examples.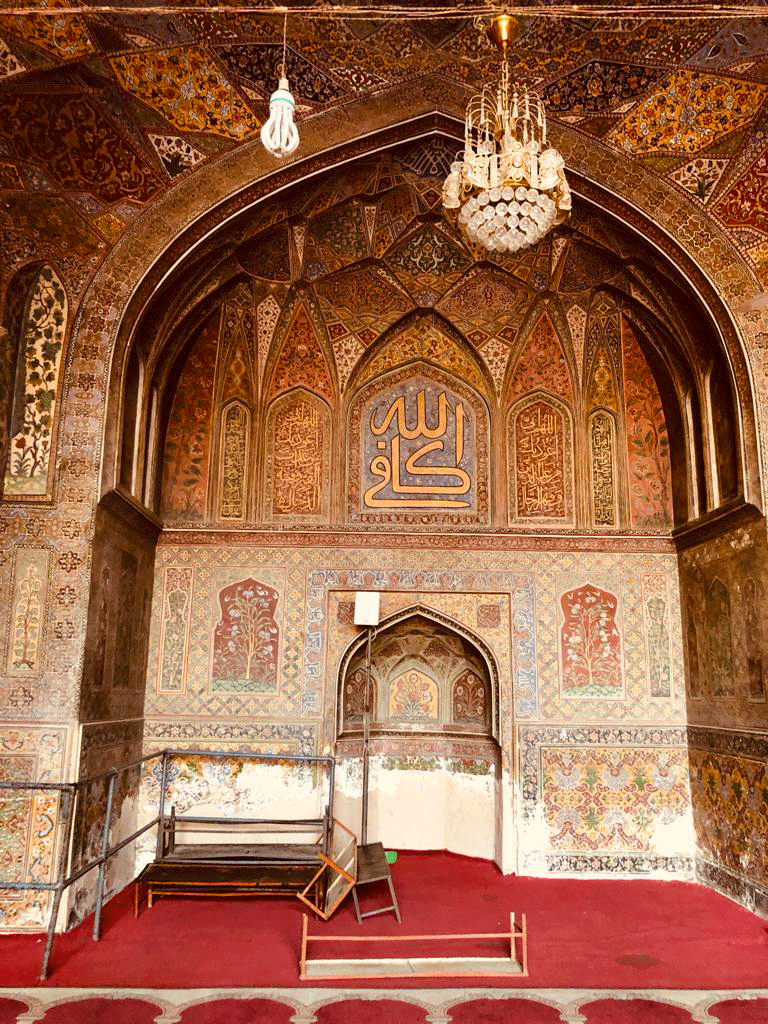 Gems of Mughal architecture are aplenty in the city. Most are found within the walled city or the old city centre, of Lahore. One of the most famous and best loved of these monuments is the Wazir Khan mosque, as well as the adjoining Shahi Hammam or Royal Bath.
History of the Monuments
The Wazir Khan Mosque was commissioned in 1634 by Emperor Shah Jahan's chief physician. He enjoyed the title of Wazir Khan though his real name was Shaikh Ilm-ud-din Ansari. He went on to impress his royal patron so much that he later became Viceroy Punjab. It was then that he commissioned the building of the mosque and its adjoining structures.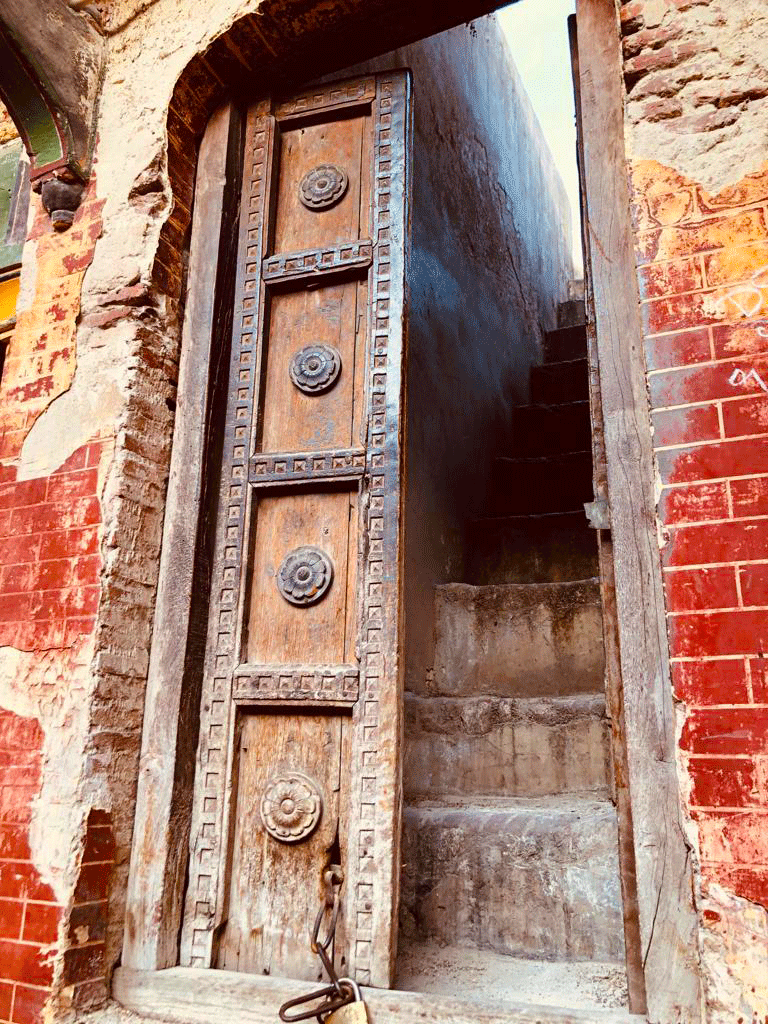 Wazir Khan acquired a large tract of land in Lahore and built this magnificent mosque. In the streets next to the mosque, Wazir Khan also planned the construction of a bath house and a row of shops. The income generated from these establishments would subsidize the maintenance of the mosque.
Shahi Hammam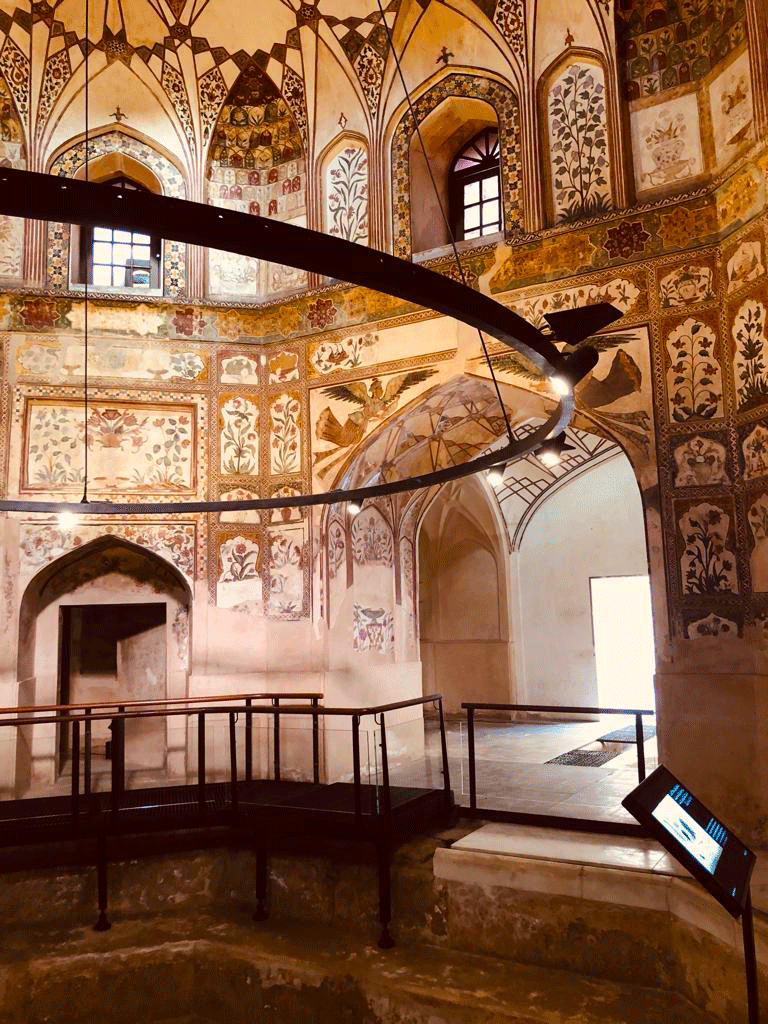 The seventeenth century Shahi Hammam within the walled city has been recently renovated by the Aga Khan Trust for Culture and the Norwegian government.  It represents the central Asian/Turkish tradition of a communal bath house.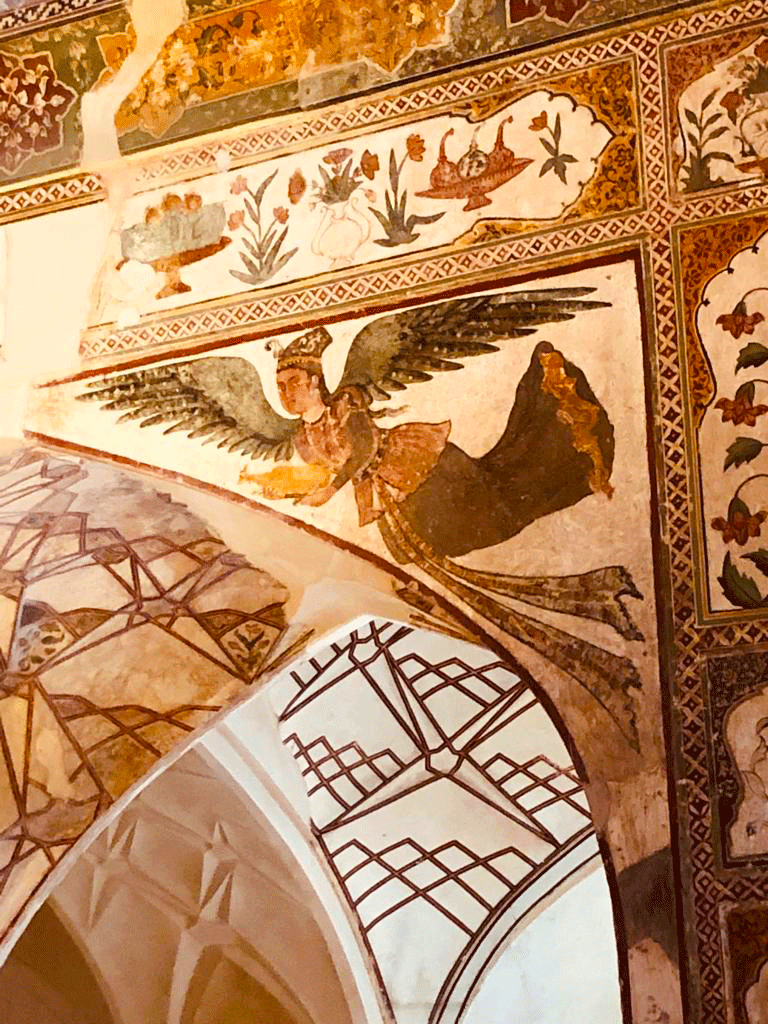 While the bath house survives today as a heritage monument, the shops are buzzing with commercial activity till today.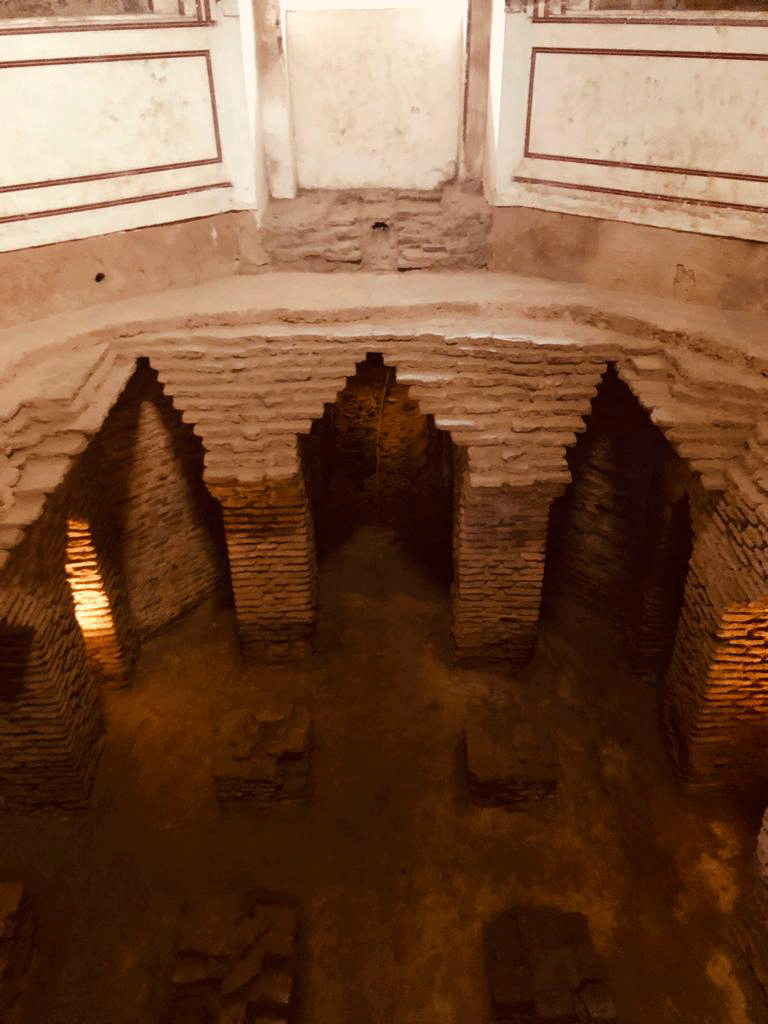 The Mosque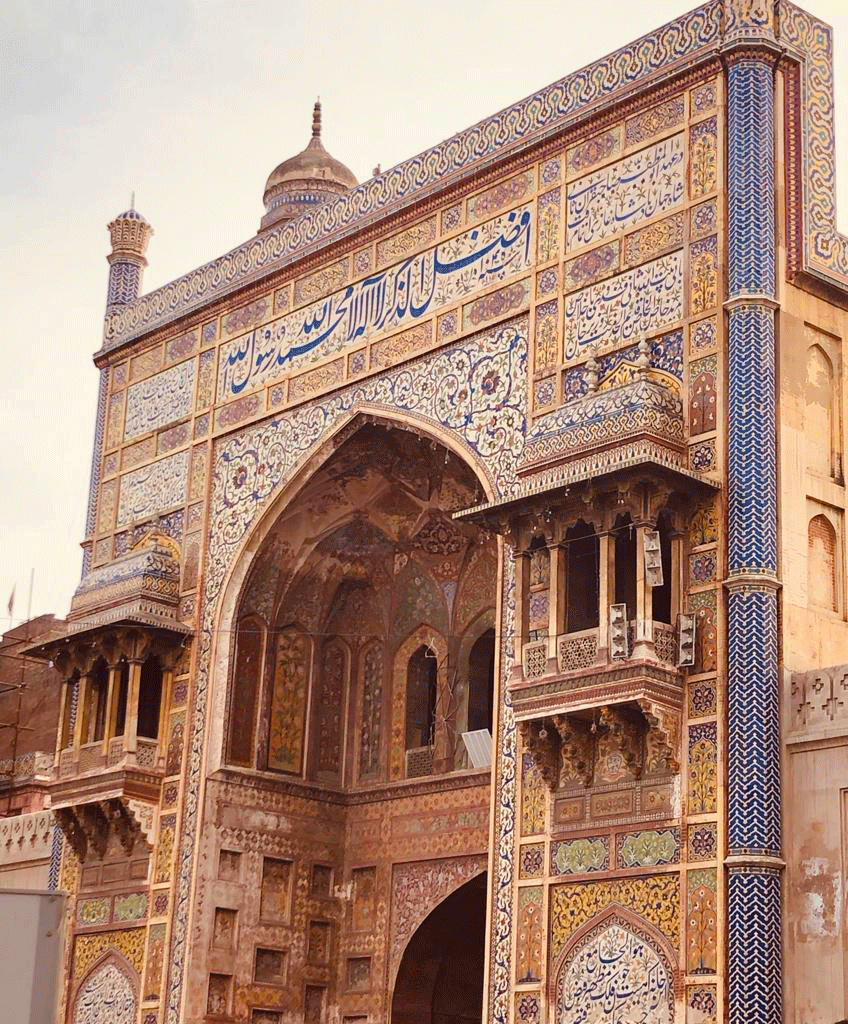 The mosque itself was built to enclose the tomb of the sufi saint Miran Badshah who had travelled to this region from Iran in the 13th century. The mosque is constructed from brick and is embellished with frescoes and decorative Persian style Kashi kari tile work.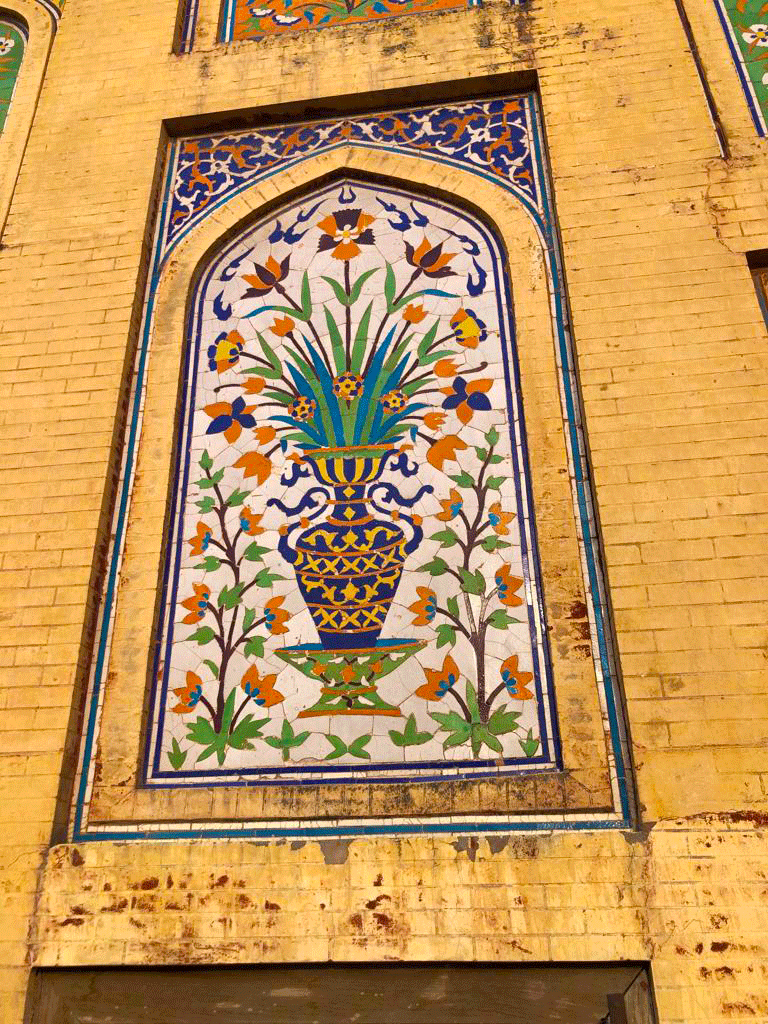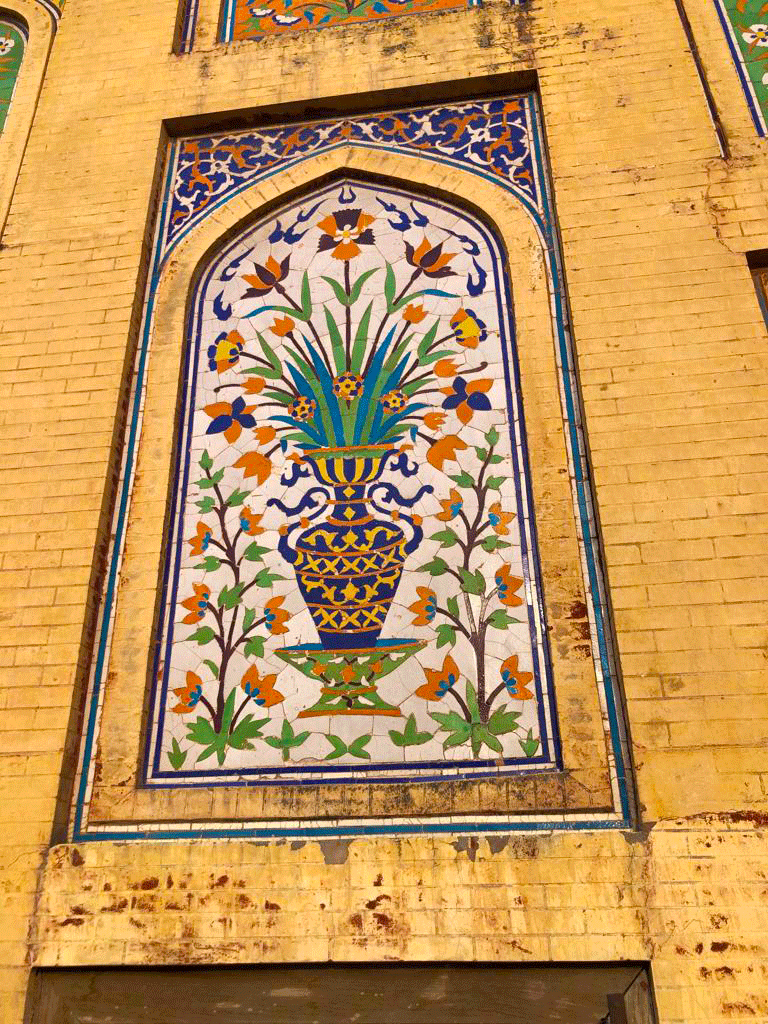 A striking architectural feature of the mosque is the four minarets around it, each heavily embellished.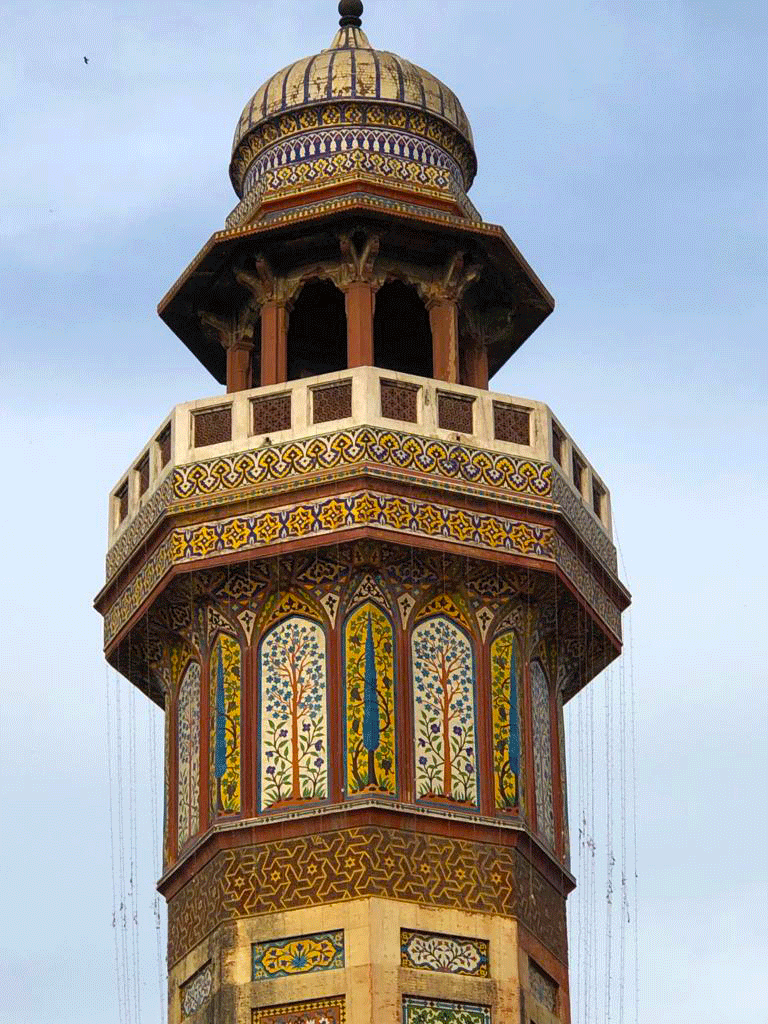 The main entrance facade is is decorated with elaborate tile work and calligraphy of Quranic verses and Hadith.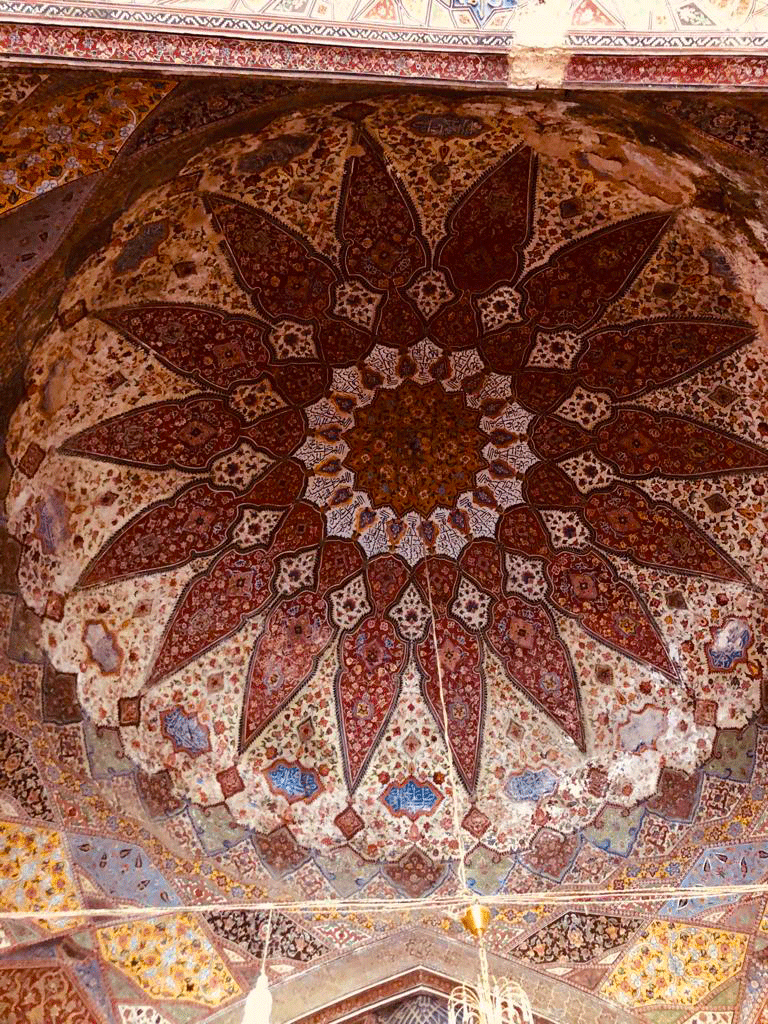 The magnificent dome is also heavily decorated with intricate tile work.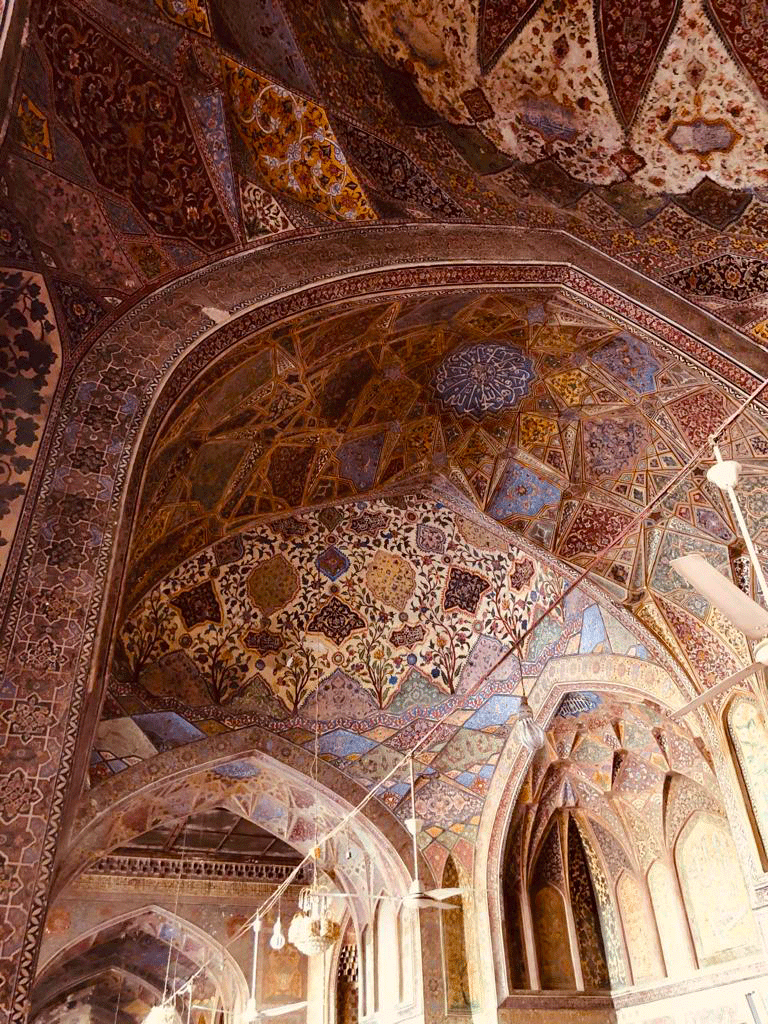 Since the recent restoration work, the mosque and baths have been drawing more visitors. Locals and tourists alike do not tire of old world splendour and exquisite craftsmanship on display here. So if you are in Lahore even for just one day, make this a must-do on your list!