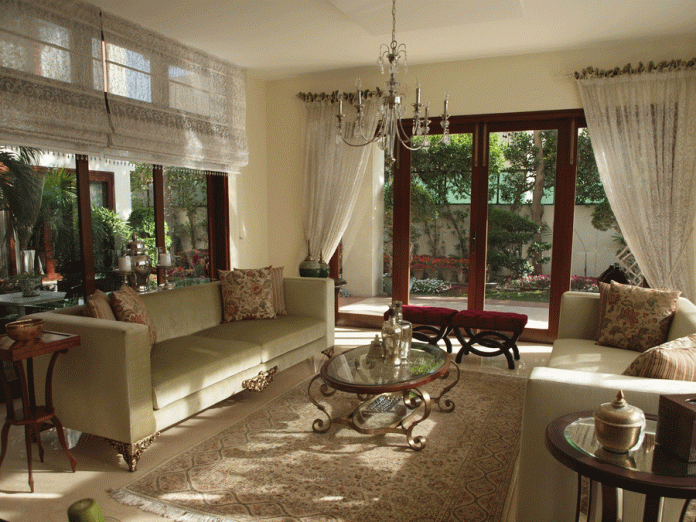 Photography by Naeema Kapadia
The styled and luxurious home of Faryal and Yousuf Jan Mohammad is cradled in a riotous profusion of flowers. The first thing that strikes one on entering the premises are the colourful blooms that spill out of the flowerbeds and pots to brighten the entrance and the outdoor courtyards.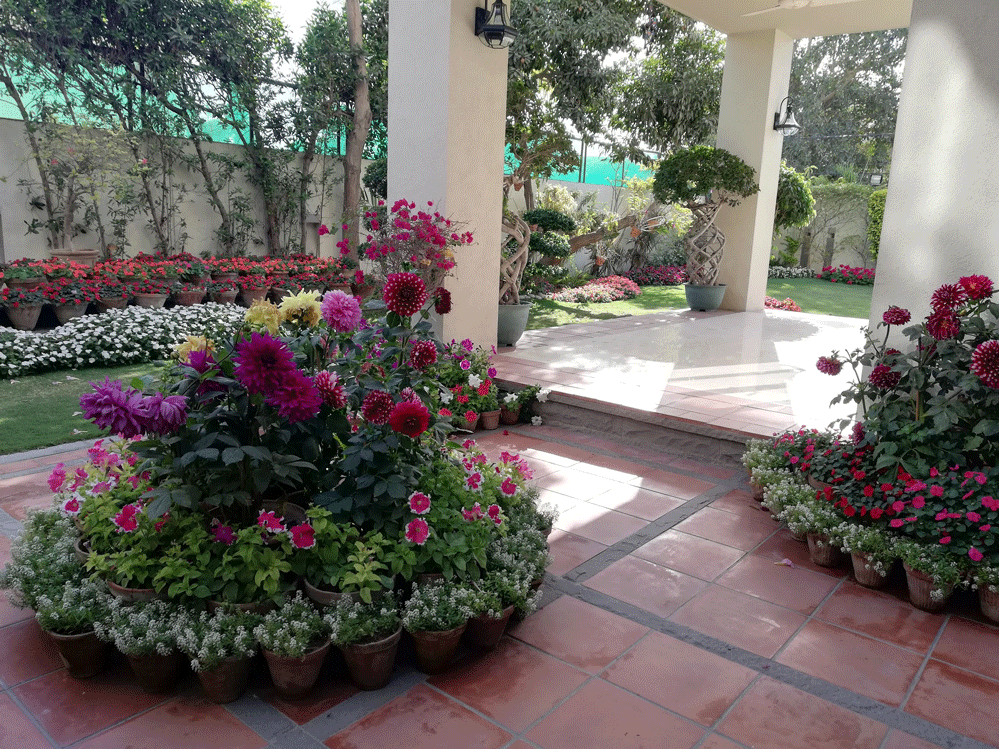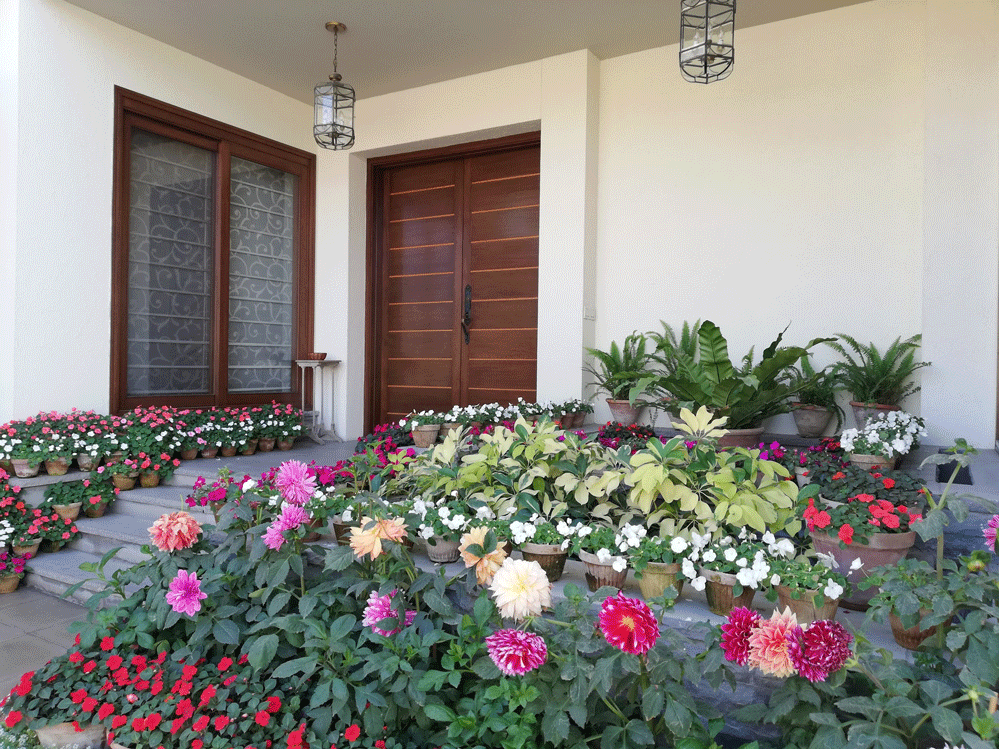 The entrance leads into a large foyer which  is surrounded by large, glass-panelled doors and windows which look into the gardens and courtyard outside.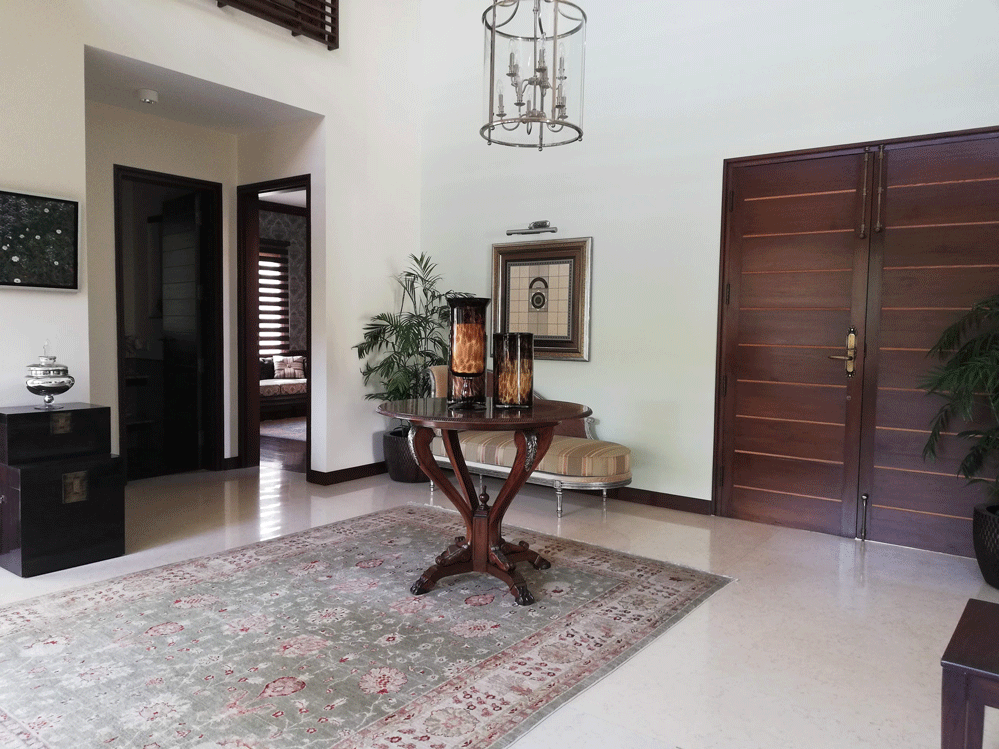 Faryal graciously invited us into their home and shared her passion for gardening as well as home decor.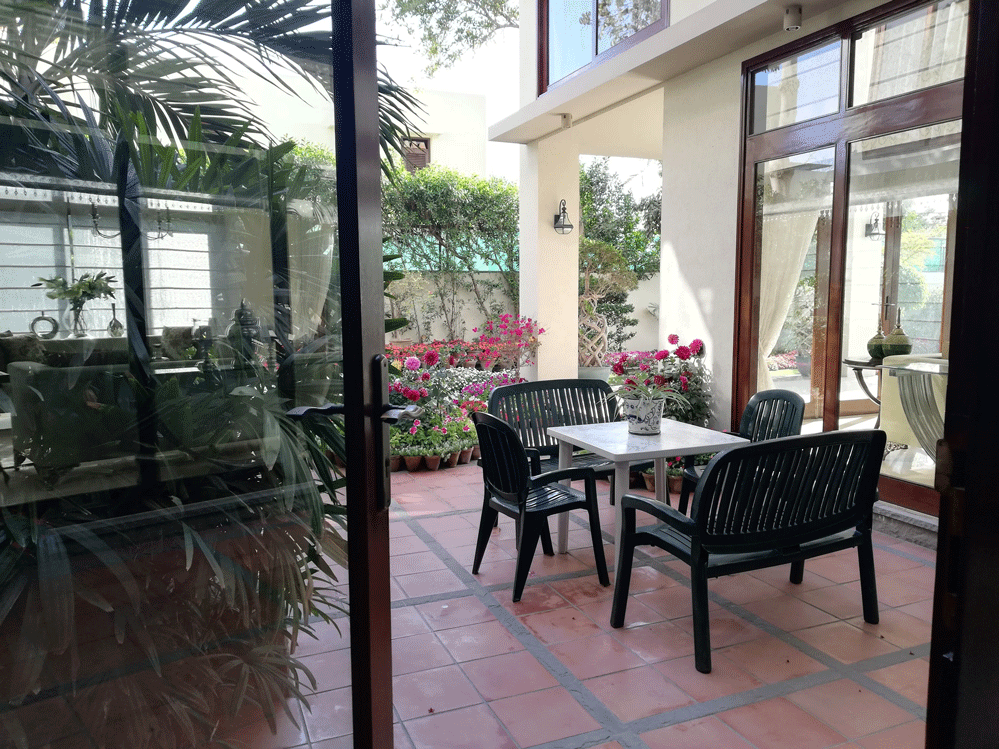 You are obviously very keen on gardening.
Yes, I love gardening but I used to be a lot more involved. I would win awards in the garden competitions but that involves a a very deep level of commitment. There are many standards which have to be strictly adhered to, so I have given up on that. But yes, I still love cultivating flowers.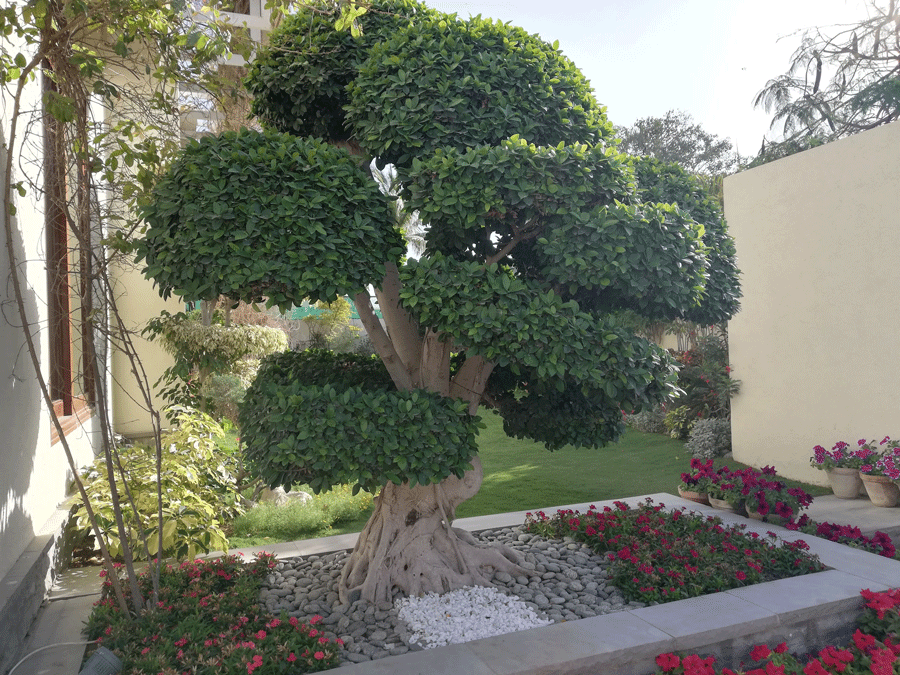 Is your home self designed?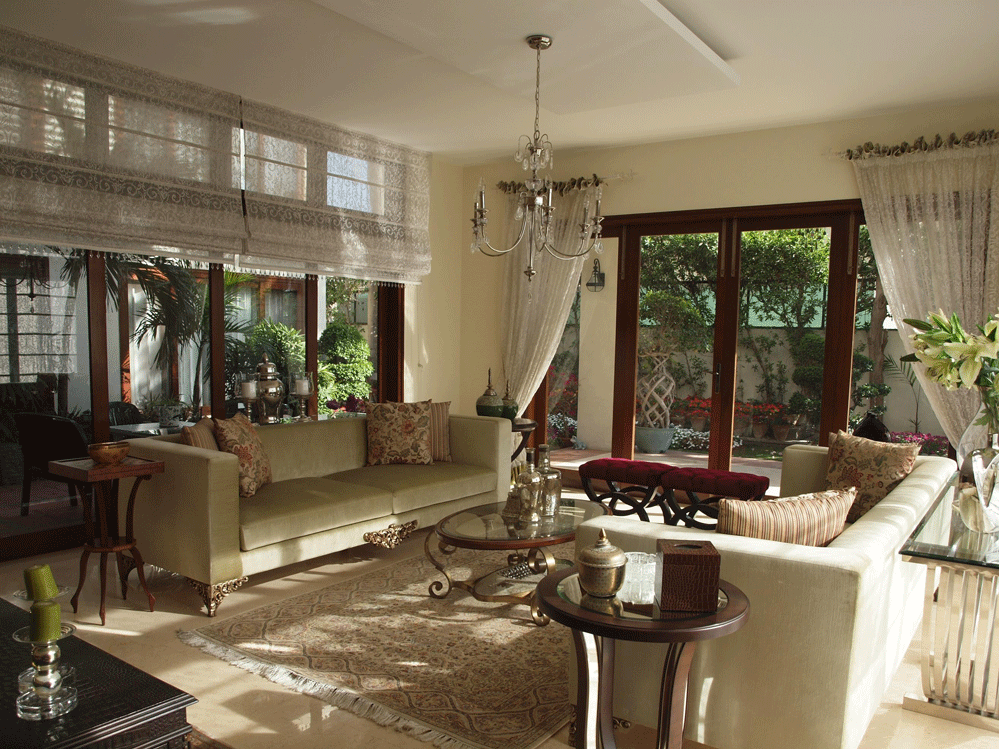 For the most part, yes. When we were building the house we did consult an interior designer but that didn't really work out for some reasons. From then on, I have carefully picked up pieces one at a time and decorated the house.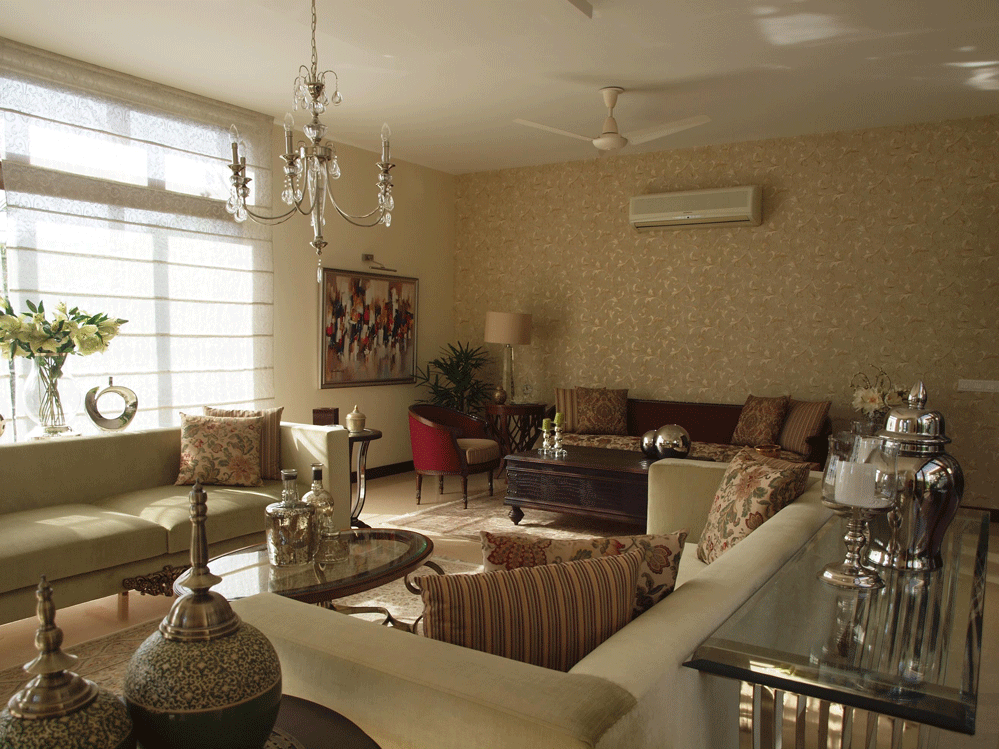 Do you entertain often? This house seems perfect for hosting guests.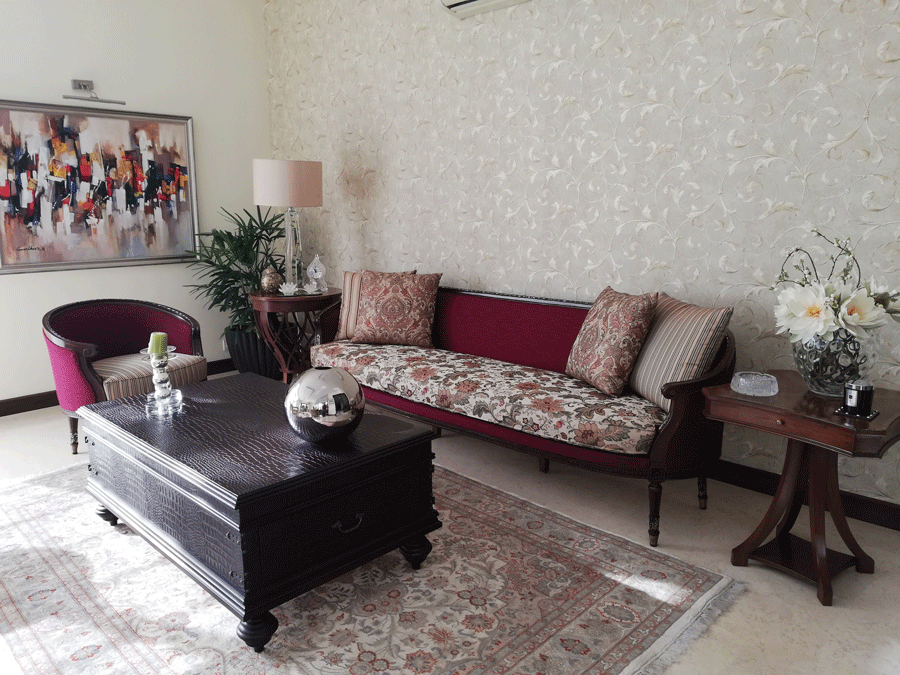 Not as often as I would like to but yes I do entertain. I had a garden tea-party recently while my flowers were in full bloom. I only had to set up and decorate the buffet table since the garden was the perfect backdrop. When we entertain I open up the doors which lead into the garden and the courtyard so that there is a flow of space. That's how the house is designed and how the space is meant to be used.  I can host a large number of people.
The dining room is very striking.
Yes, this is our formal dining area and I love the wicker-back seat. The chandelier and mirror add drama.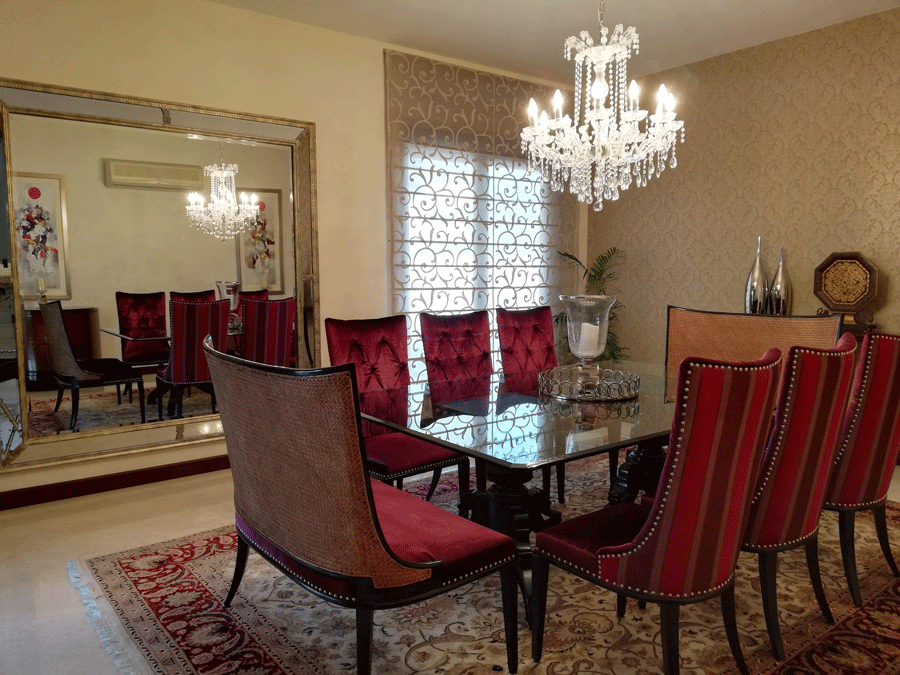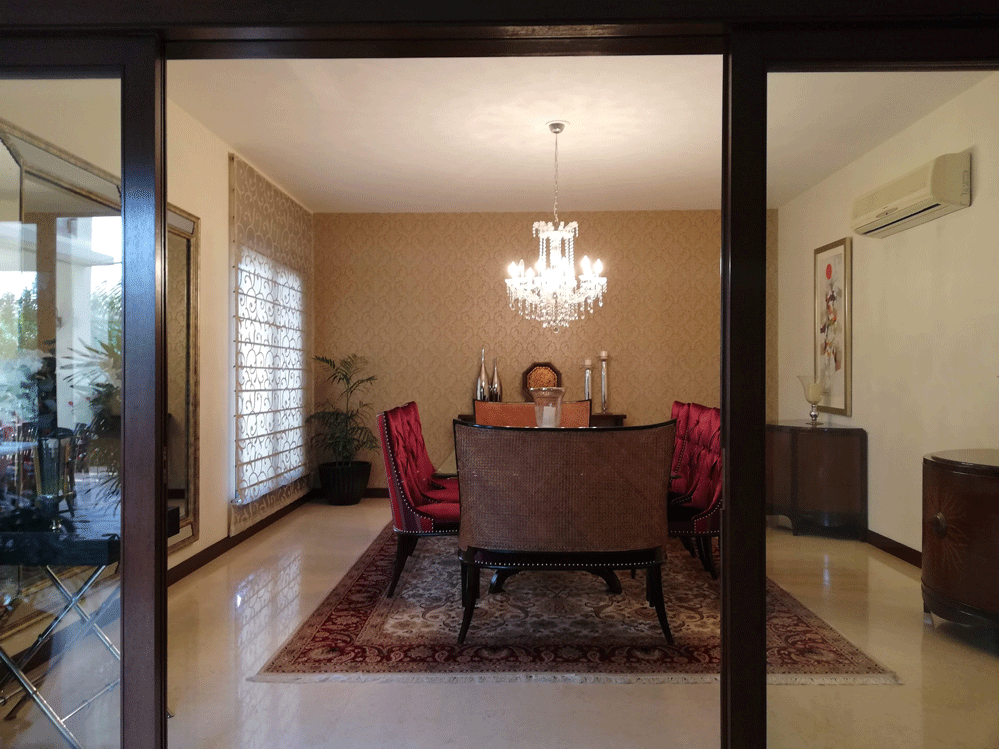 Do you have the final word regarding decor?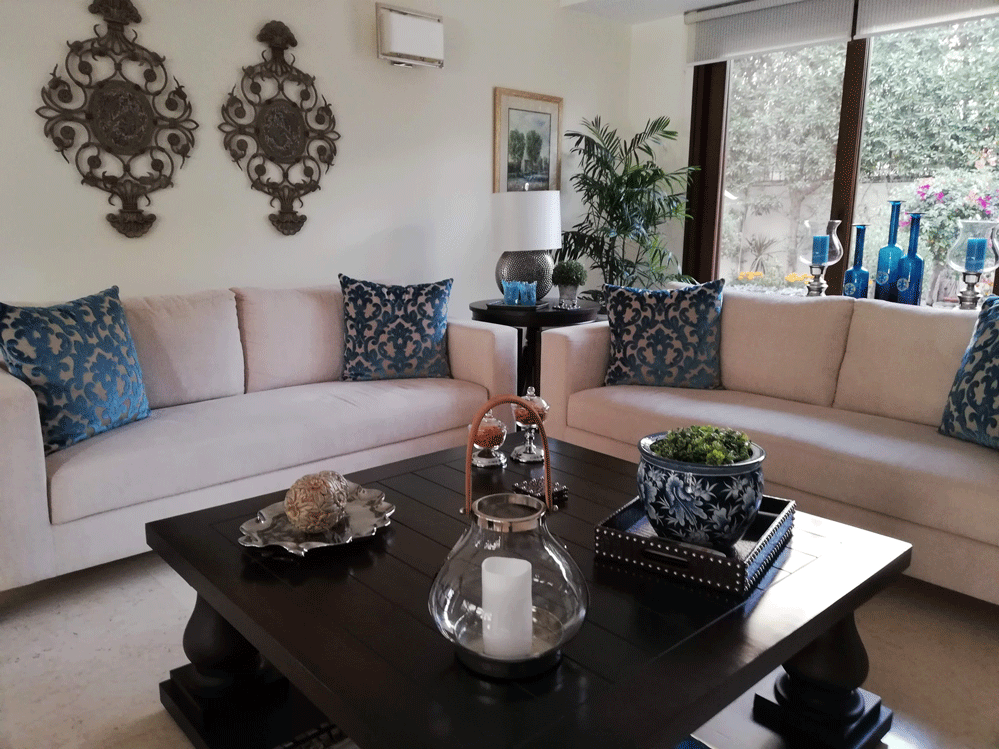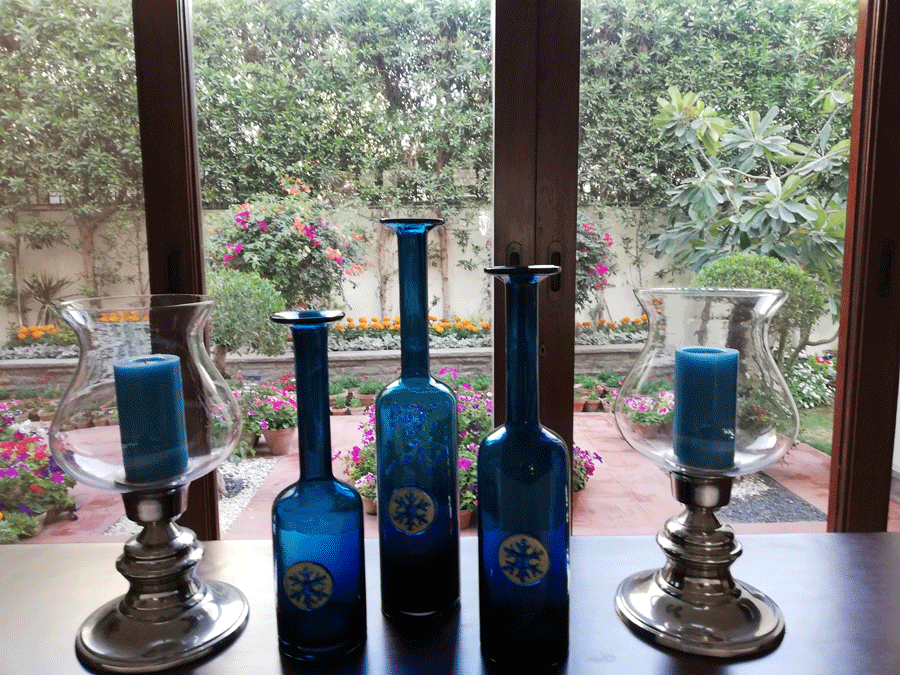 Oh yes! I am very, very particular. Each piece has been picked by me after careful consideration. If I don't like something it will just sit in a drawer or in the basement.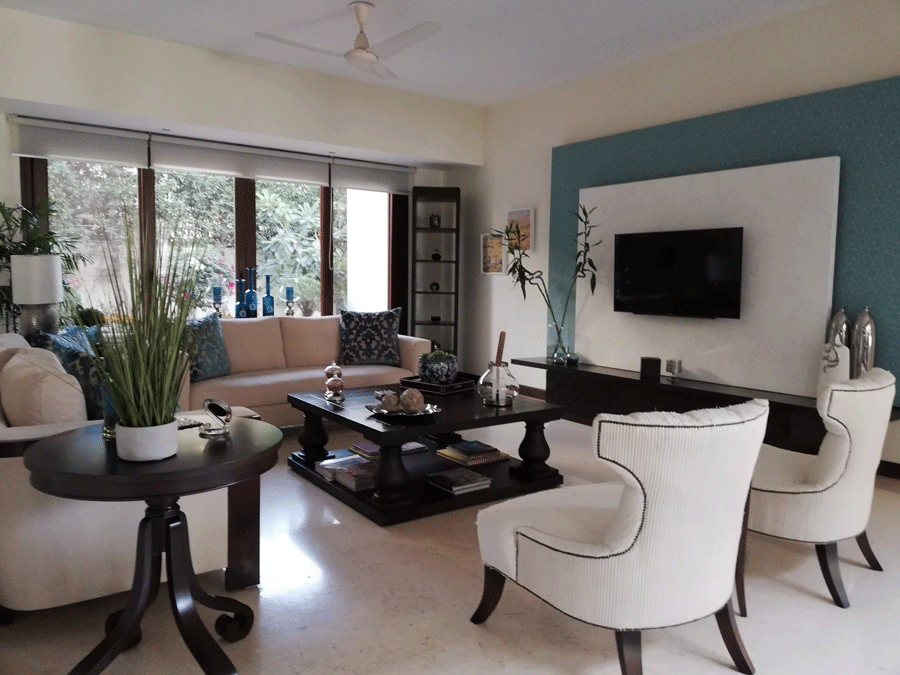 Where do your children hang out with their friends?
Mostly in the basement. That is a casual space with games and such and they can make as much noise as they like.
You have a very elegant study. Is it used much?
This is actually used by my husband as his working space. But I have recently re-decorated it.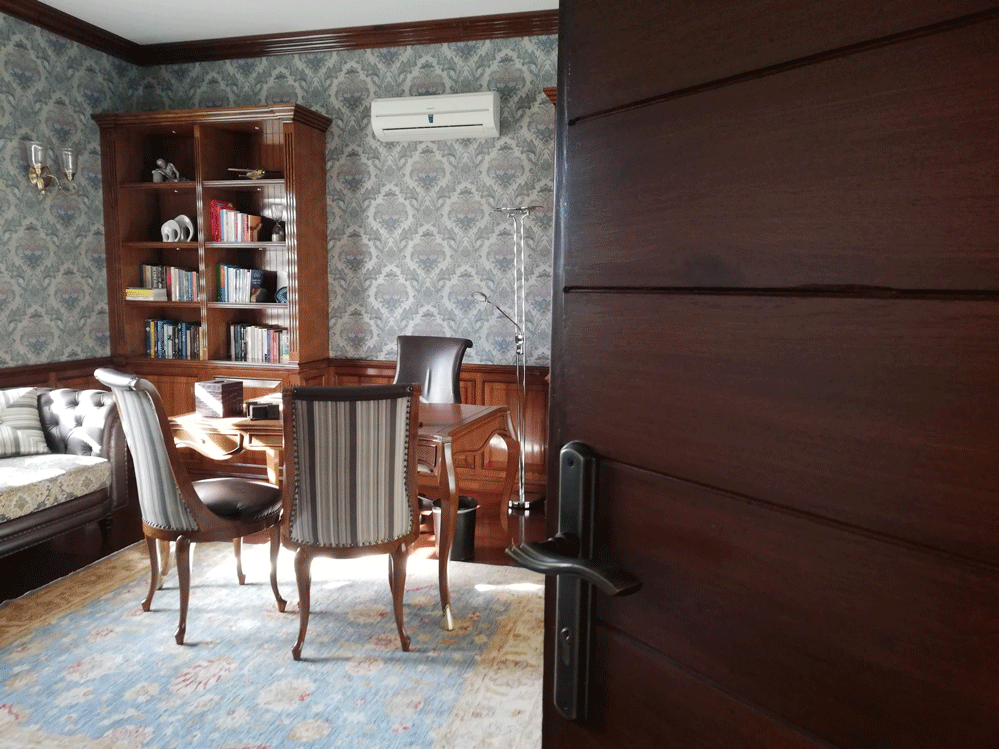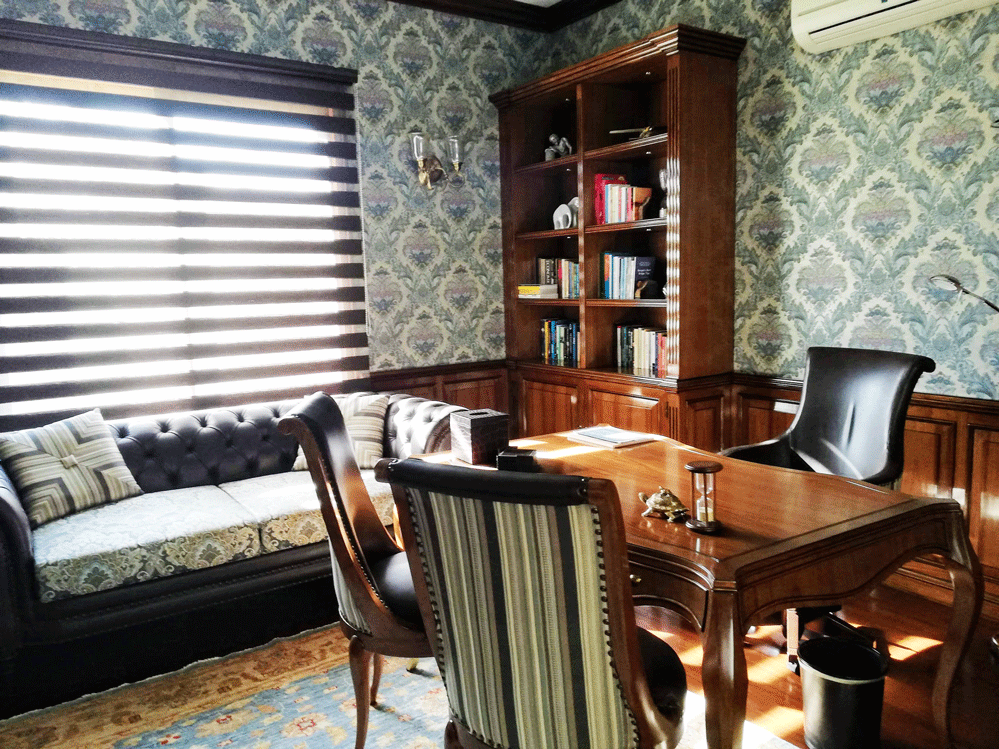 What is your favourite space in the house?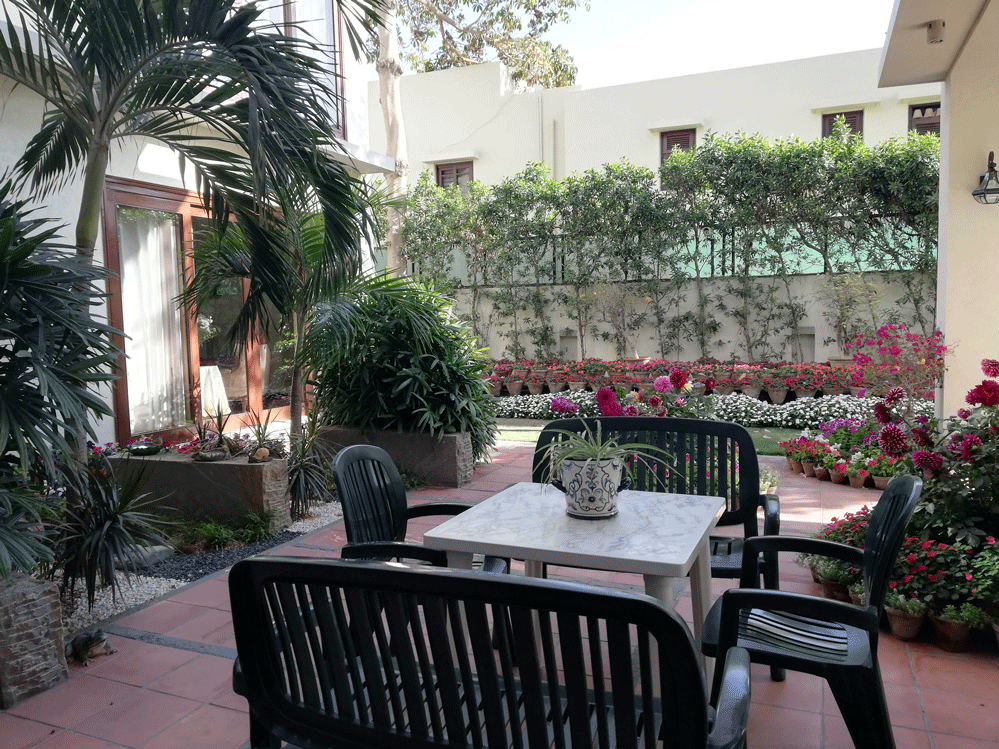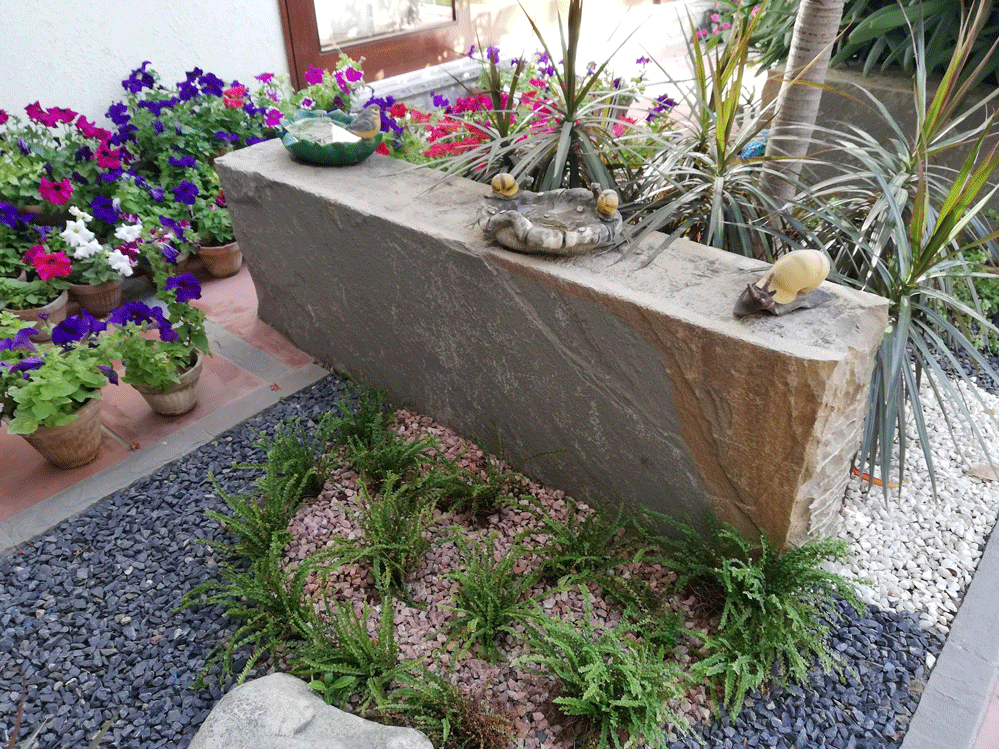 Probably the courtyard. I would love to use it more often and try and convince others to do so as well. It's lovely to sit here and have breakfast or one's evening tea and be surrounded by all my plants and flowers.