Photography by Naeema Kapadia
Rustic touches and an eye for fascinating collectibles give this Karachi home a unique ambience. From the striking carved wooden doorway to the collection of clay pigeons roosting on a coffee table, the residents' distinctive aesthetic is evident throughout the home of Semeen and Wajahat Rasul Khan.

Is your home self styled or did you get some professional help?
We bought this house and really didn't have to do too much to it. But over the years we kept adding little things or taking things away, changing rooms… I don't think you need help from an outsider. Yes, one gets inspiration and ideas from different places but at the end of the day it's your home.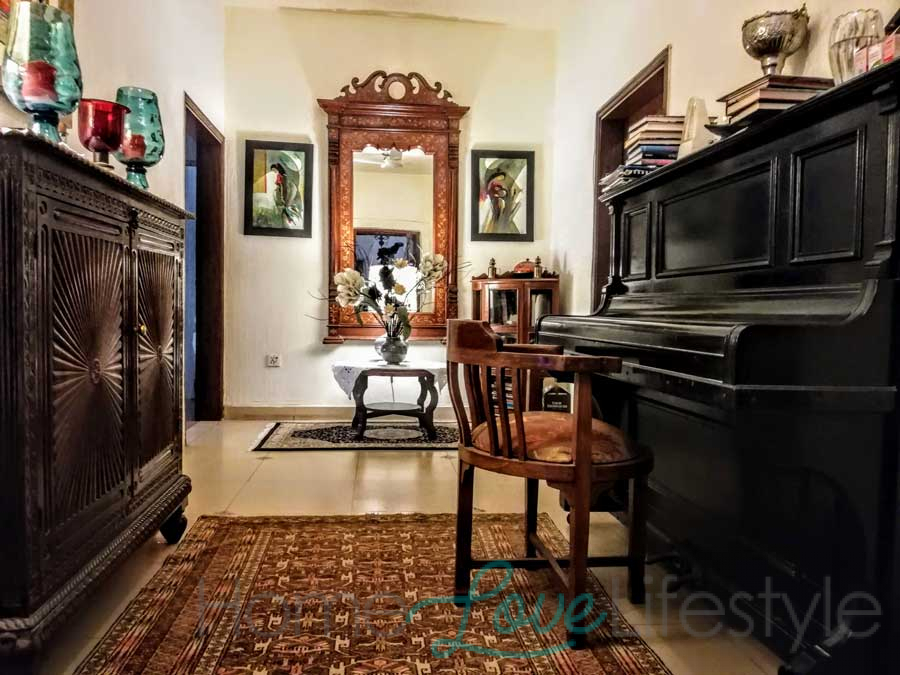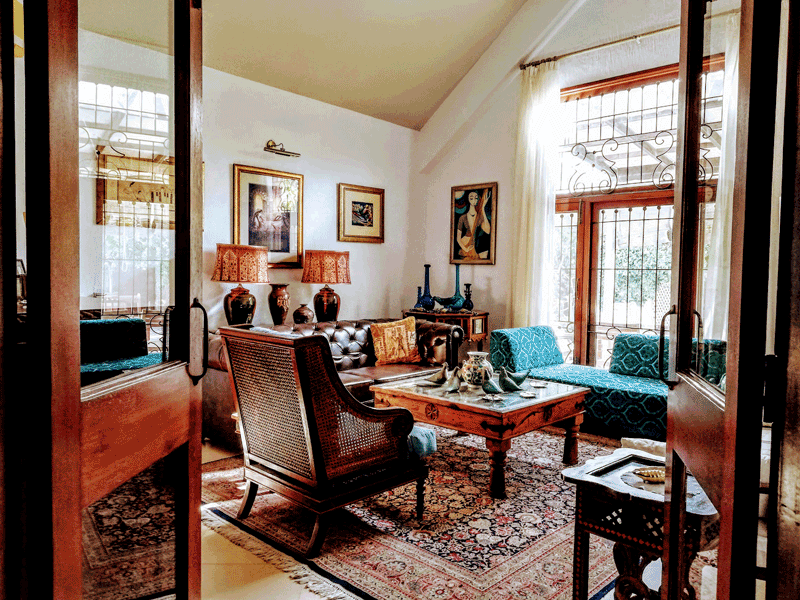 Do you entertain  often? How do you use the space then?
We used to regularly host one big get together but now it's on  smaller scale. I like to entertain outdoors, in fact it's the well used outdoor space that  attracted me to this house. But there is a very good flow of space indoors as well and then the larger sitting room opens into the patio. This house doesn't have many bedrooms, which suits me fine, but instead the space has been very cleverly used.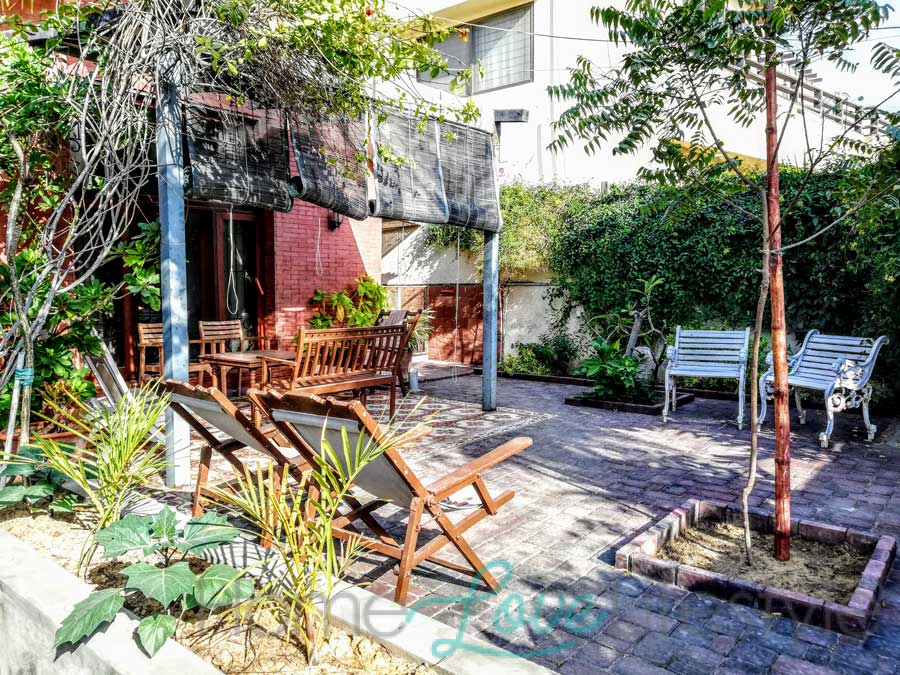 What is your favourite space in the home?
Nowadays, it is this smaller sitting room. It's a little cooler here and very peaceful because there is no TV.  I like to read here, have coffee…entertain friends. One can make a mess here, lie down…  I also love the outside courtyard. I have planted all the trees in it myself and love seeing them thrive.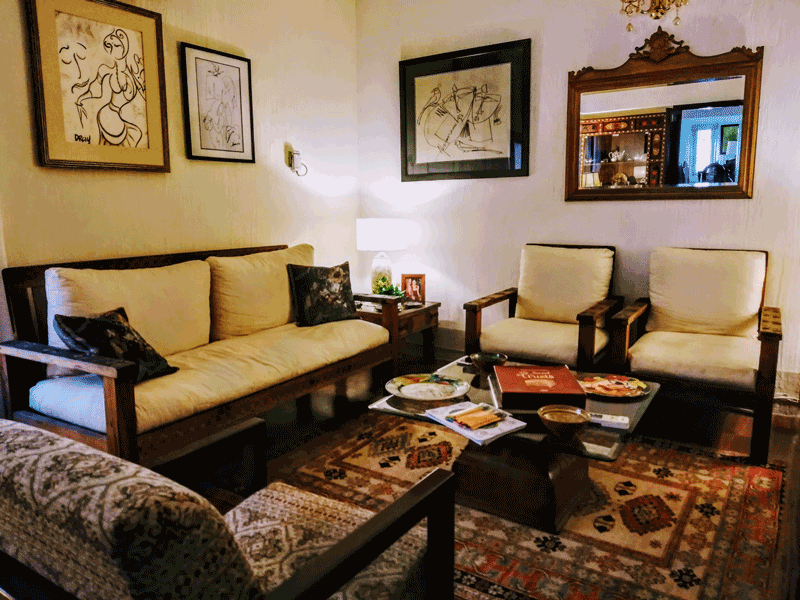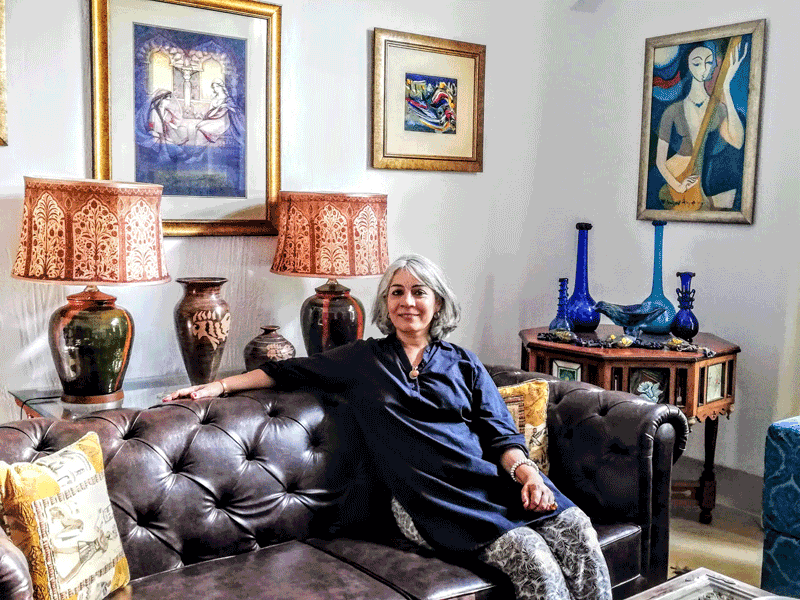 There is a lot of artwork in the home. What kind of work are you drawn to?
Initially, we would look for certain names or make sure it was a good artist but now it's really anything that catches my eye. And nowadays I seem to be drawn to black and white sketches and charcoal, with a sort of half finished look. It needn't be famous or expensive.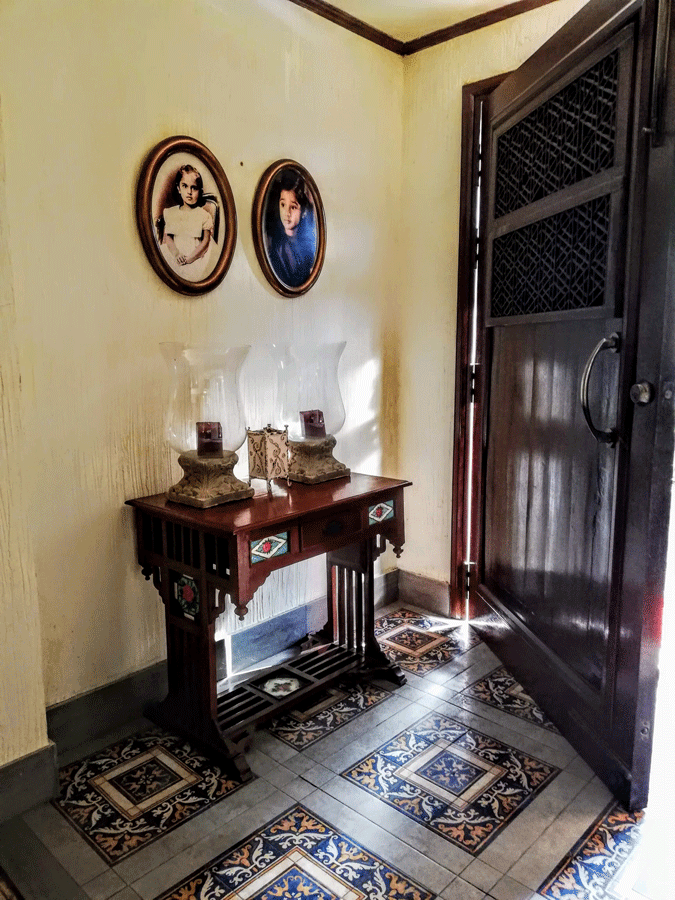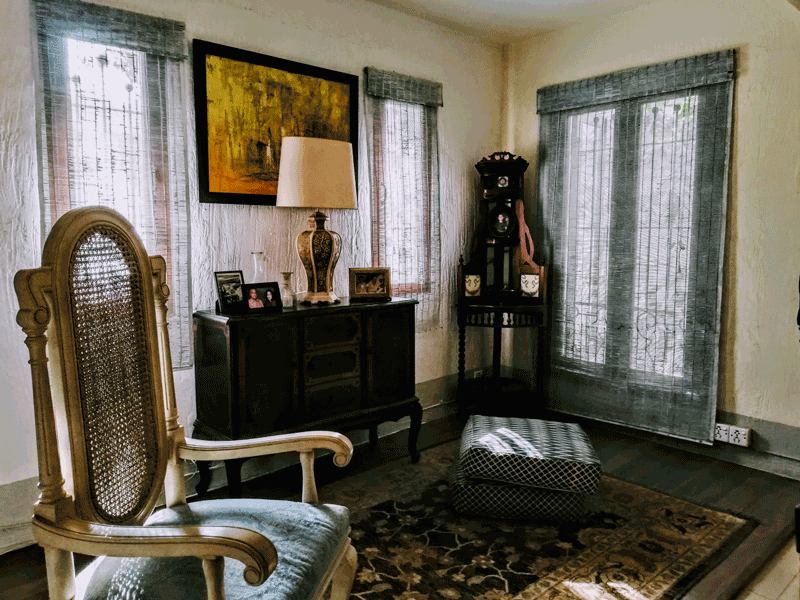 The main entrance doorway is very striking.
Actually that door is a collection of different pieces I had picked up. It is a jharoka or window frame plus smaller carved panels which I had put together.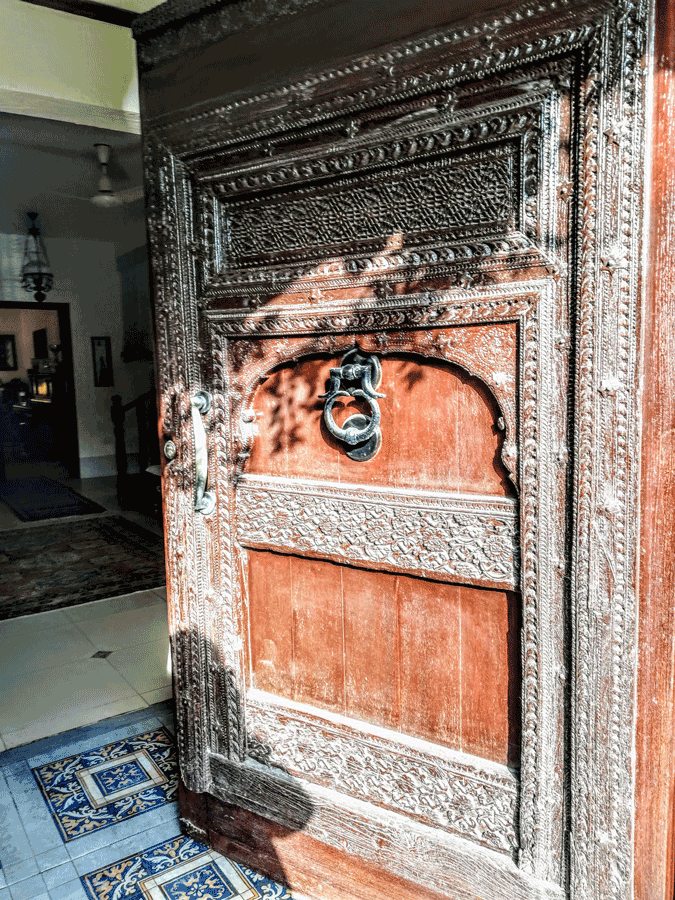 You have a wonderful collection of kilims.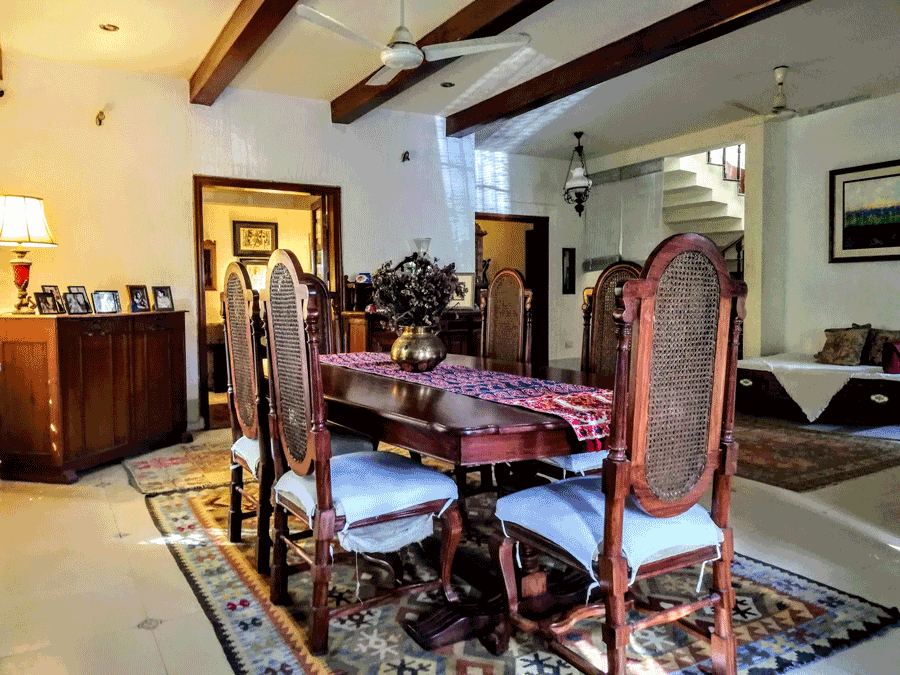 Everything has been collected over a period of time. I feel that as you grow older, your  choice also becomes limited. I like kilims and soft colours suit me now. I have always liked  Caucasian style carpets. But one should mix and match, not get too caught in one look or have too much old furniture. Earlier I had too many old pieces and I gave away some pieces to create a lighter look.


What is your design inspiration?
I think my travels. We have travelled to many places and each place teaches you something, a certain aesthetic sense and when you come back you try to reconnect with that. "Oh! I saw this in Mauritius or Sri Lanka." It stays in your head. And I like a simple, countryside look, I don't like a very urban, city look.