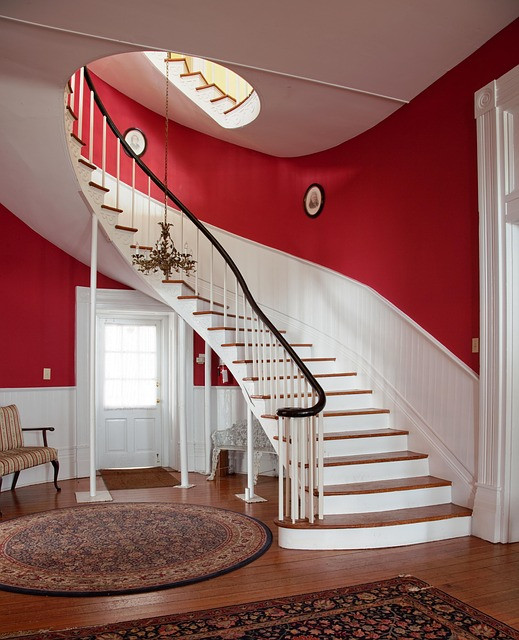 Staircases have an inherent drama. Then add great lighting and some colorful treads and you can create a real design feature. Here are some Stunning Staircases to inspire you!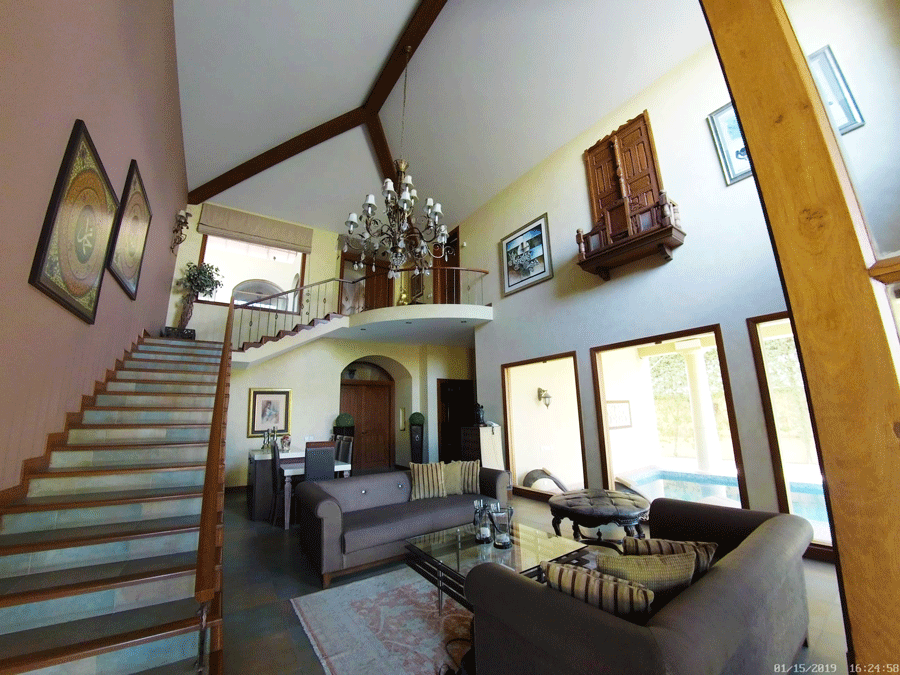 This elegant space is crowned by a grand staircase with a wooden banister. The over sized chandelier and soaring ceiling add to the drama in this Mediterranean inspired home.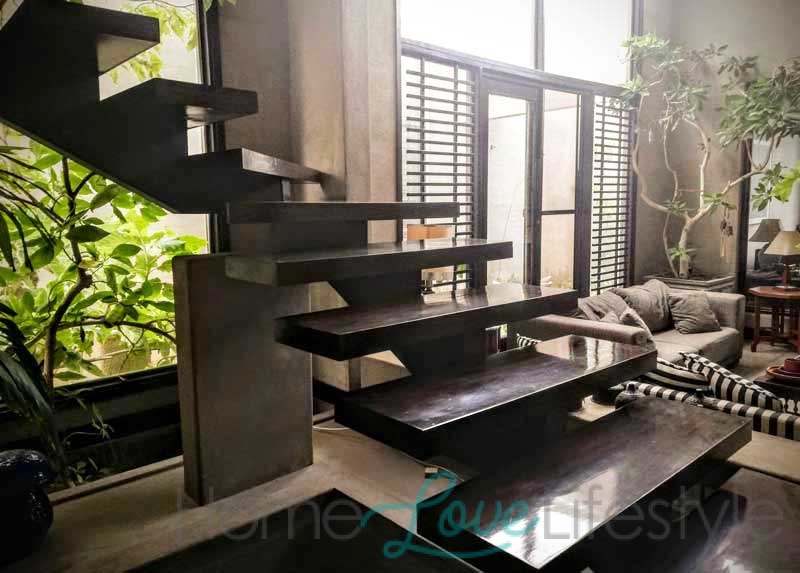 This gravity-defying staircase is so simple and attention grabbing. The dark wooden polish and lack of a railing make it even more dramatic in this arty home. No wonder it's often used as a backdrop to wedding and other photo shoots the home owner tells us!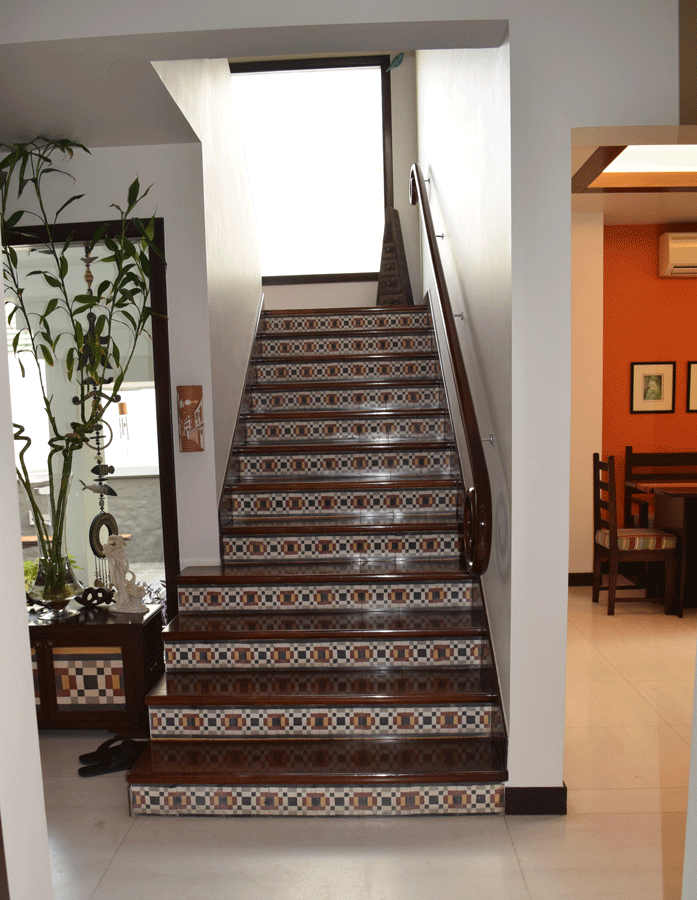 The addition of colourful tiles to the risers creates a whole new dimension of staircase design. The warm colours complement the wooden railing and the treads to create a focal point in this architect's home.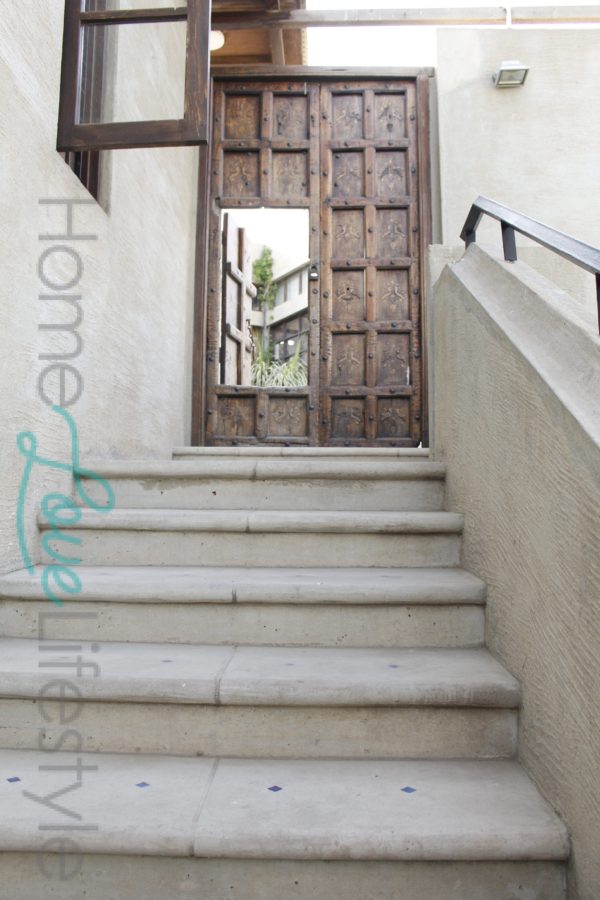 The Mir House is one of our favourite's because every nook and corner reveals a surprise. This staircase leads up to the studio space of the Late Imran Mir, artist and ad man. It is simple and practical, with a cement finish that can resist the elements and still look good.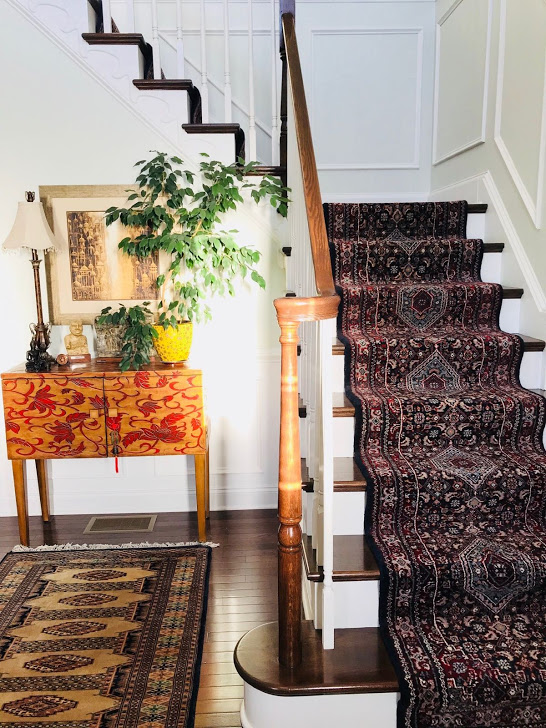 Classic carpeting for staircases never goes out of style. Doesn't it look great in this Boston Home that uses Pakistani art and carpets to pay homage to the owner's birthplace.
We think these Stunning Staircases will make you want to update your own too. Add a carpet or tile the risers or treads for a simple and effective update.