Interior photography by Naeema Kapadia 
The home of Iffat and Gauhar Maqsood is a world apart from the cookie cutter homes around it. Designed with a South East Asian aesthetic, this house combines a love of light, greenery and space to create a tropical vibe.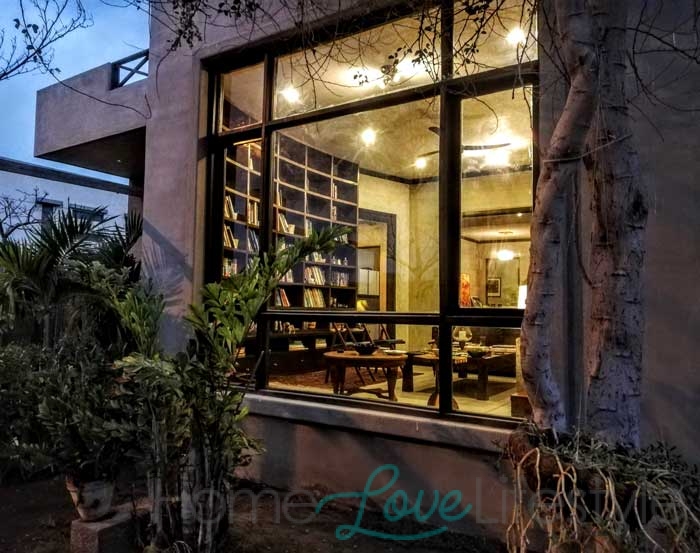 Gauhar answered most of our questions, with his lovely wife adding details.
What was the design inspiration for your home?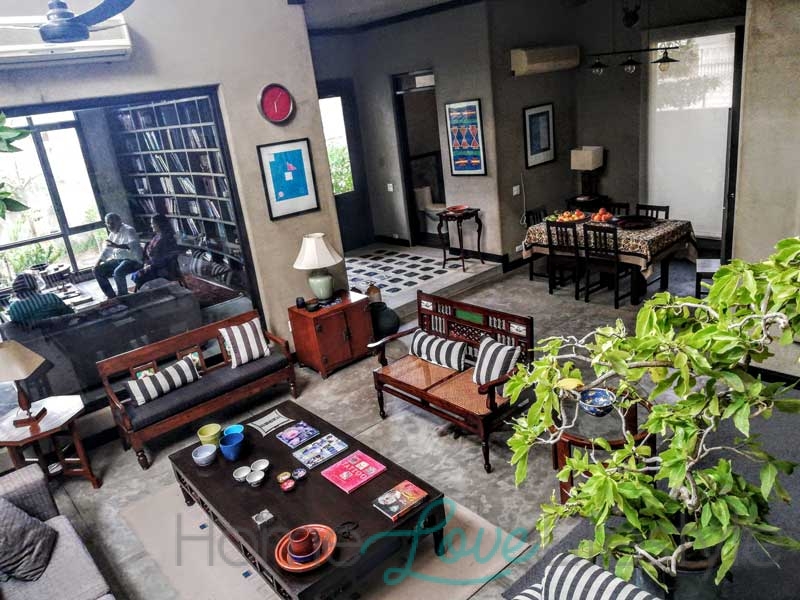 We wanted a Far Eastern aesthetic; I love the Thai style of buildings and tropical gardens. Our architect Sharjeel Hamid was given a brief to recreate this style in Karachi. Plus my uncle, the Late Imran Mir (renowned painter and ad man) shared some of his vision with me, like concrete walls and floors which I liked too.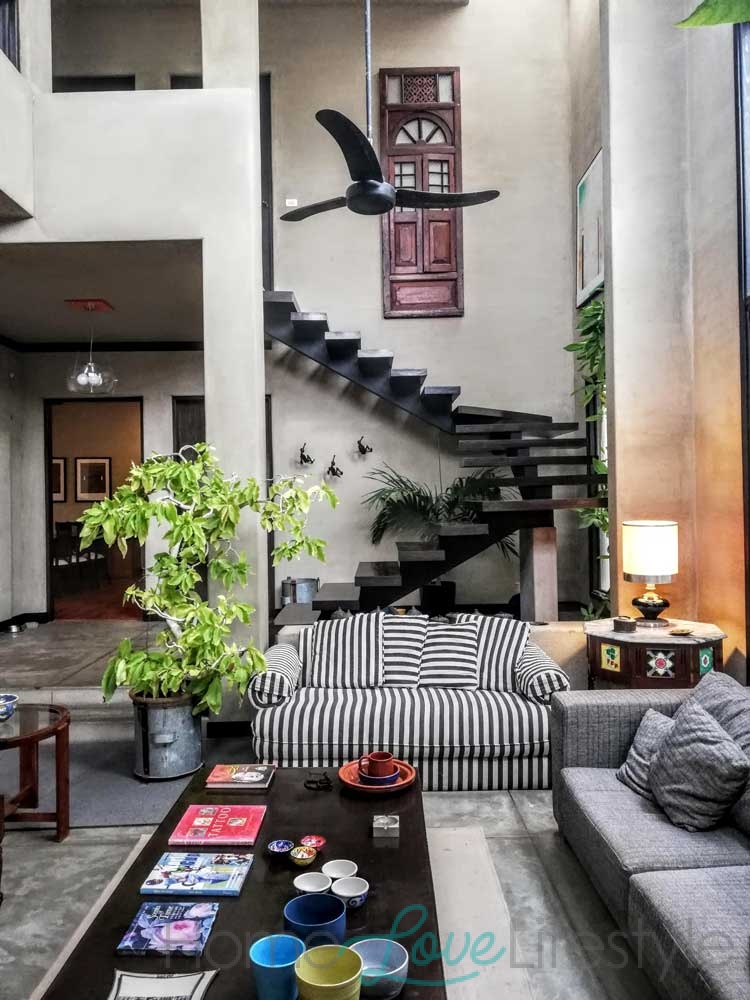 Some people come to our house and ask when we will paint it, but I love the concrete grey look. The living room and study was a single space with high ceilings, but because of the need for air conditioning we had to close off the study. Otherwise with the big windows and no curtains or shutters, we get a real sense of space and light and get to see all the plants outside!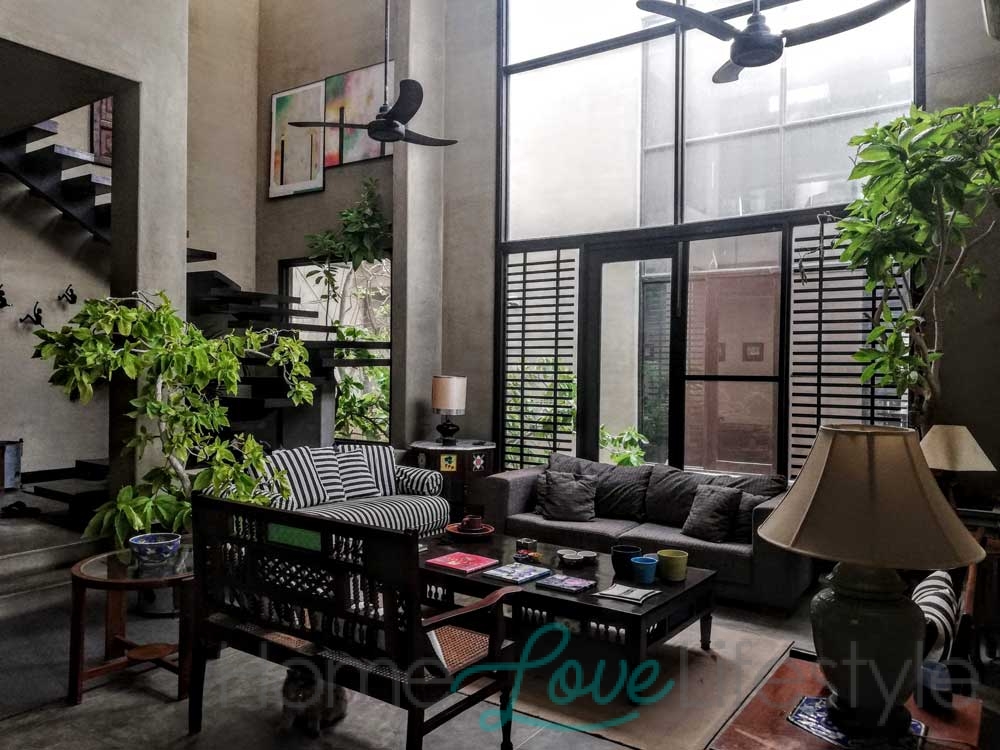 Imran Mir and I planned it all together; he would come over and make suggestions, some of which he had also implemented in his home. One of his ideas was the long, reflecting pool that is similar to a Sri Lankan original.
Did you style the interiors yourself?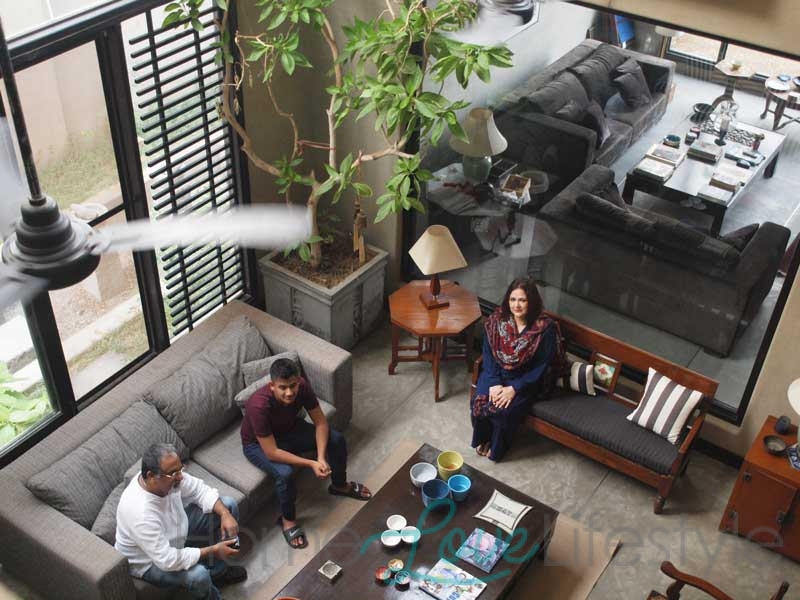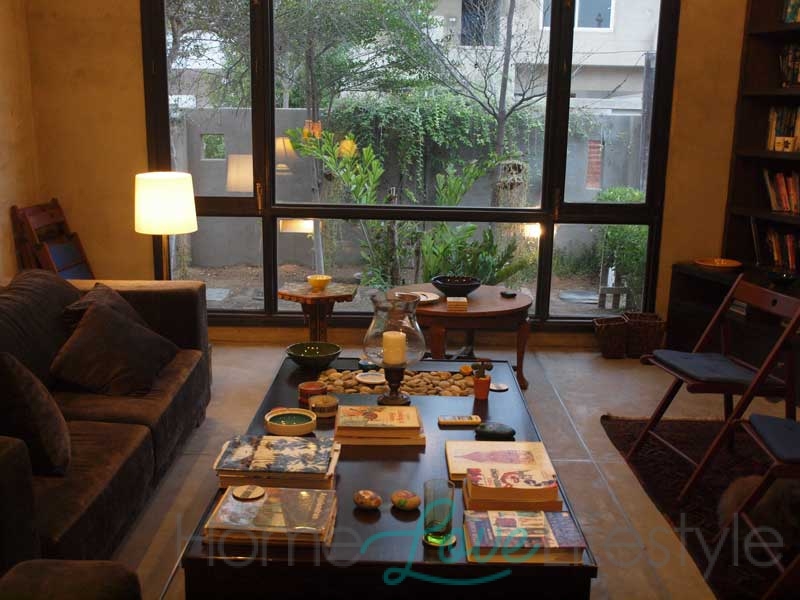 Yes it was a team effort by my wife and I. We both like the minimalist style and picked up furniture and art on our travels.
First we thought we would keep all the furnishings black and white, but then felt we needed a bit more color. Iffat is a painter and also into ceramics, so her plates and artworks dot the home as well.
What is your favourite space in the house?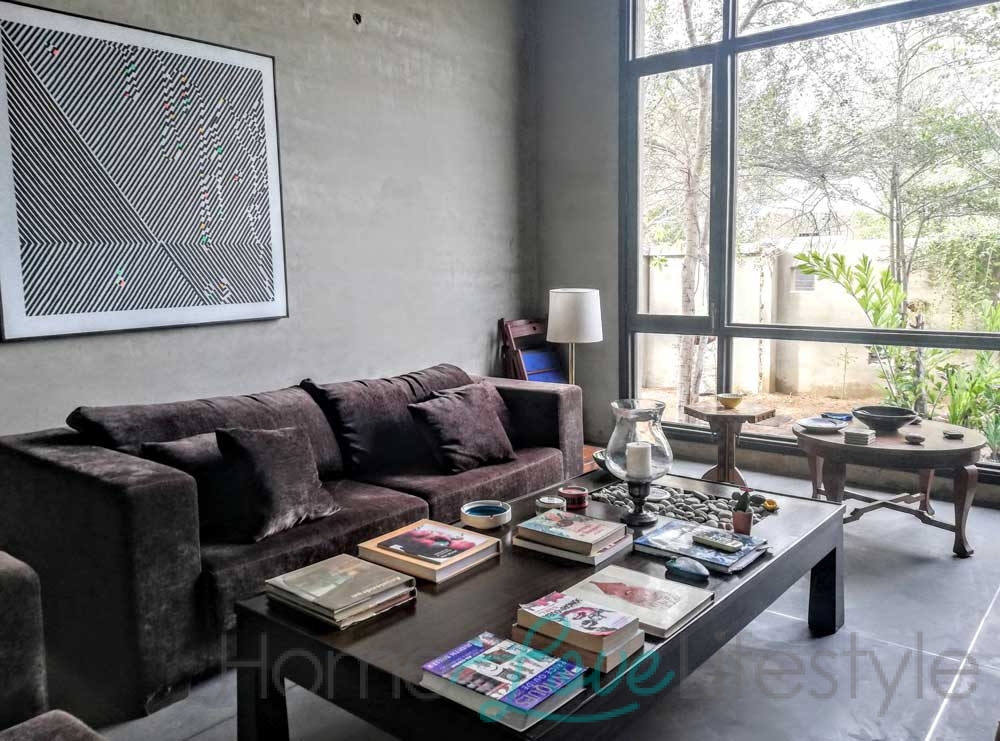 I think the TV room upstairs because that's where we hang out as a family with our 2 sons, Ali & Hasan. There is a 4-seater sofa that fits all of us and a big TV; it's a real family space.
You obviously love pets as we see both dogs and cats?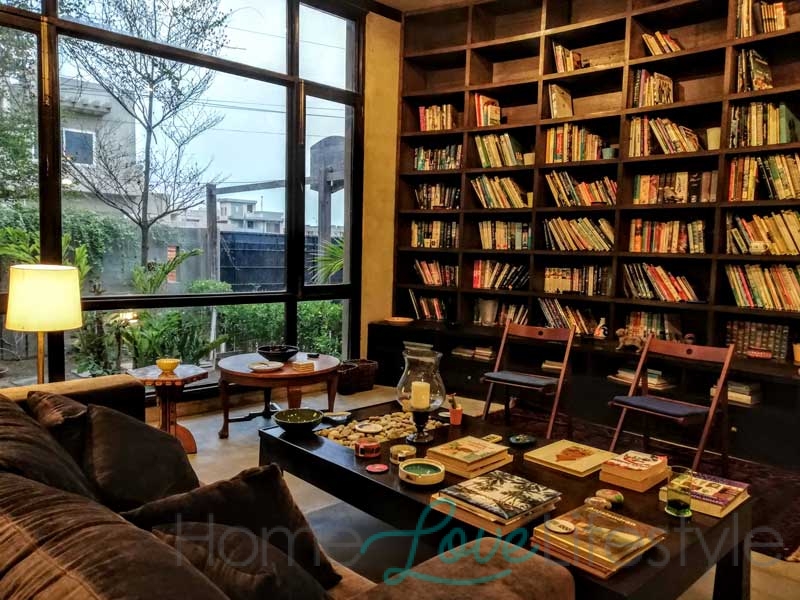 Yes we have two Persian cats inside and three dogs who stay outside, but they come in and out of the house too.
Surprisingly it's the cats, especially the grey one, who bullies the dogs.
How does the house reflect your lifestyle?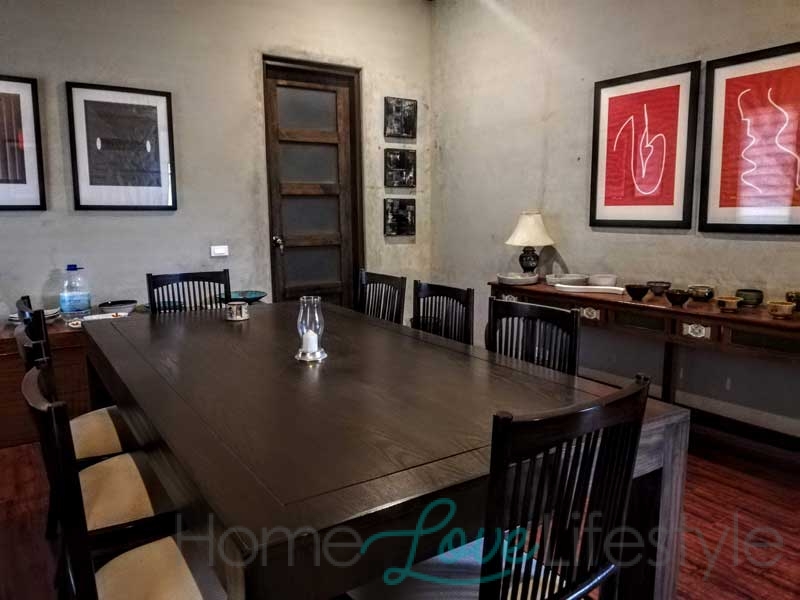 Well we used to entertain a lot at one time. Now it's mostly the kids' friends coming over, but the open plan suits socializing.
It's also a great place to shoot ad films for my company. Over the years we have filmed ads for many leading brands. In fact many friends have come over to have their bridal photo shoots over here too.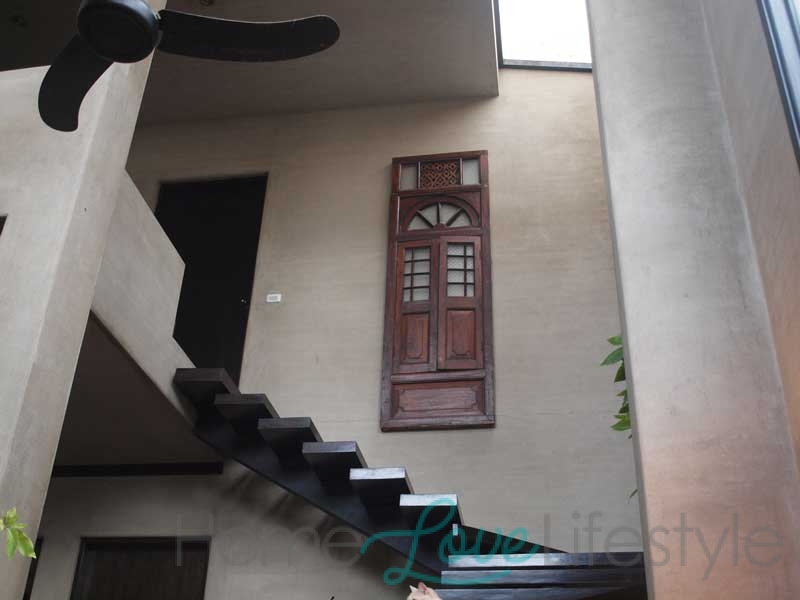 The dramatic staircase is a favorite place to pose. I always tell friends and family they are welcome to come for photo shoots but please bring us some biryani to share.
After a scrumptious tea and fun chat, Team HomeLoveLifestyle left this lovely home with great pictures. And a gracious invitation to drop by again to enjoy its tropical vibe!