Photography by Naeema Kapadia 
With its pale yellow facade, terracotta tiles and multitude of arches, this Mediterranean/Moorish inspired family home aims to combine an overall theme with the home owners' individual, eclectic touches thrown in. 
Ali Sultan of Imperial Tiles and his charming wife Nuzhat graciously opened their home to us while Ali answered our questions.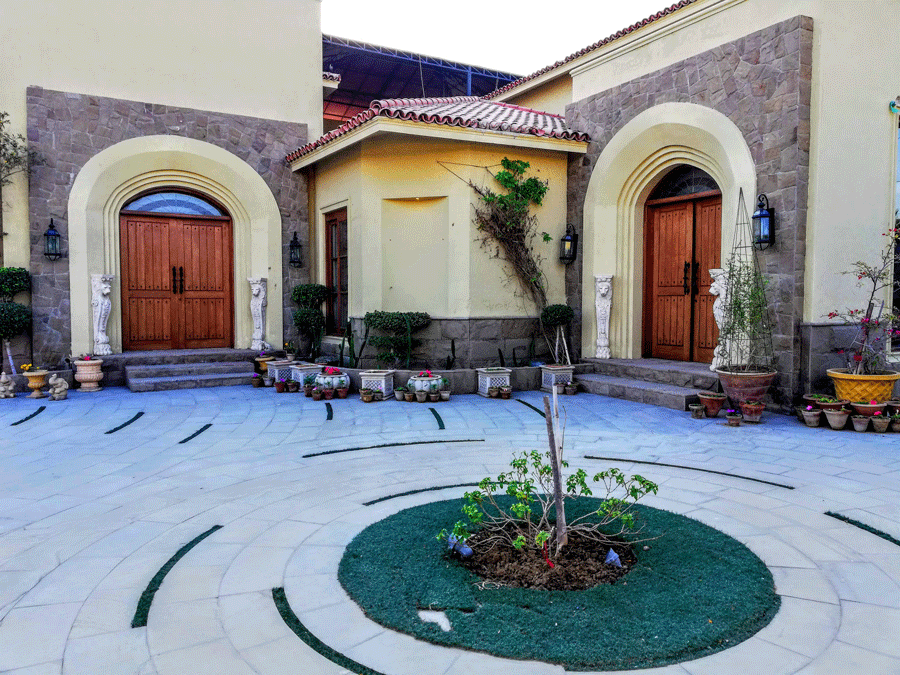 Who designed this space? Did you hire a professional or is it self styled?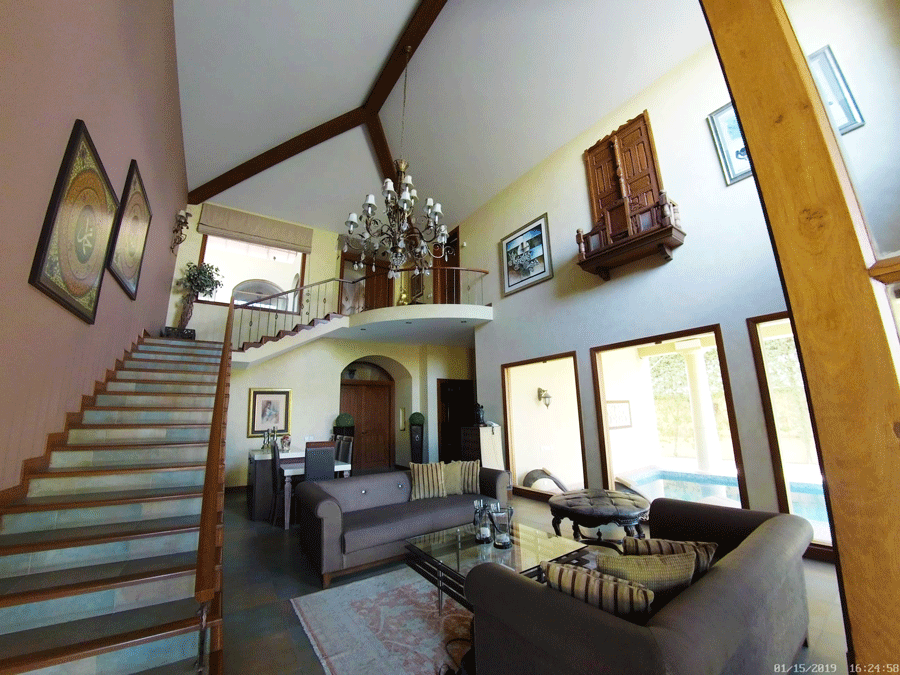 The architecture and interiors were both done by a professional who is not only a dear friend but a magician with spaces as well.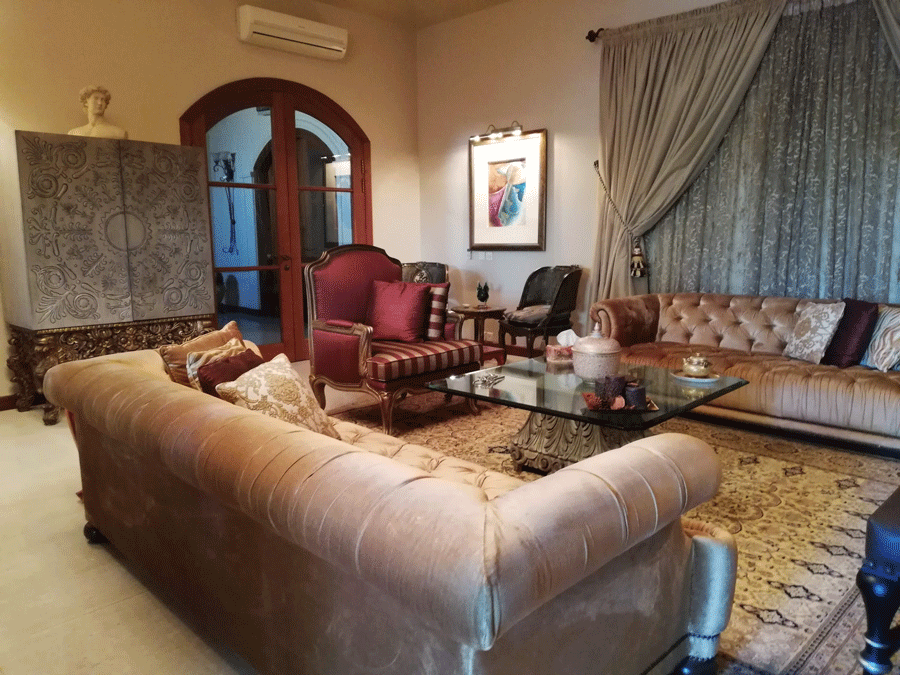 If it is designed by a professional then were you part of the design process? Does it reflect your tastes?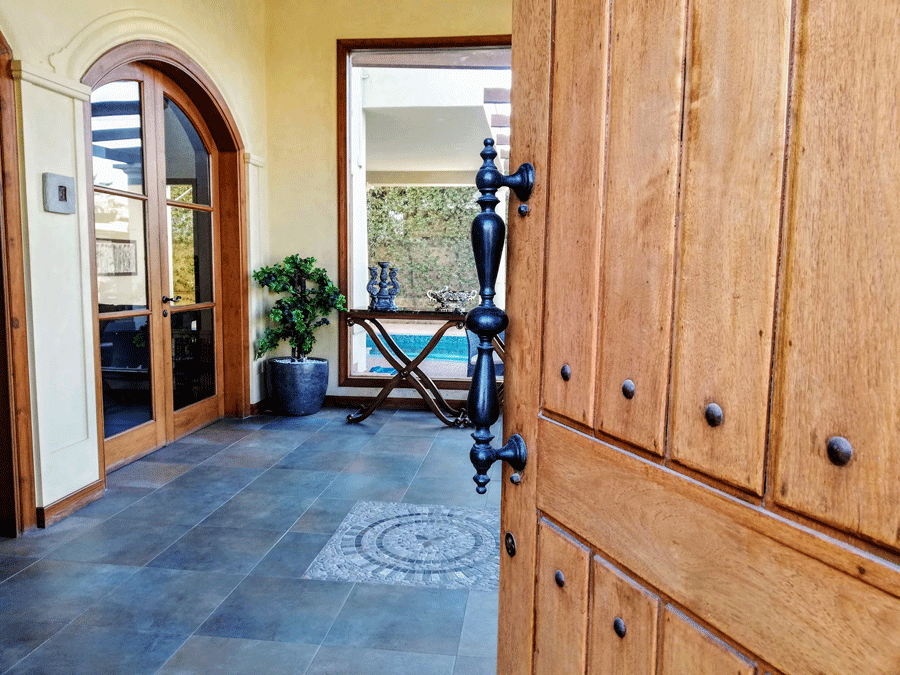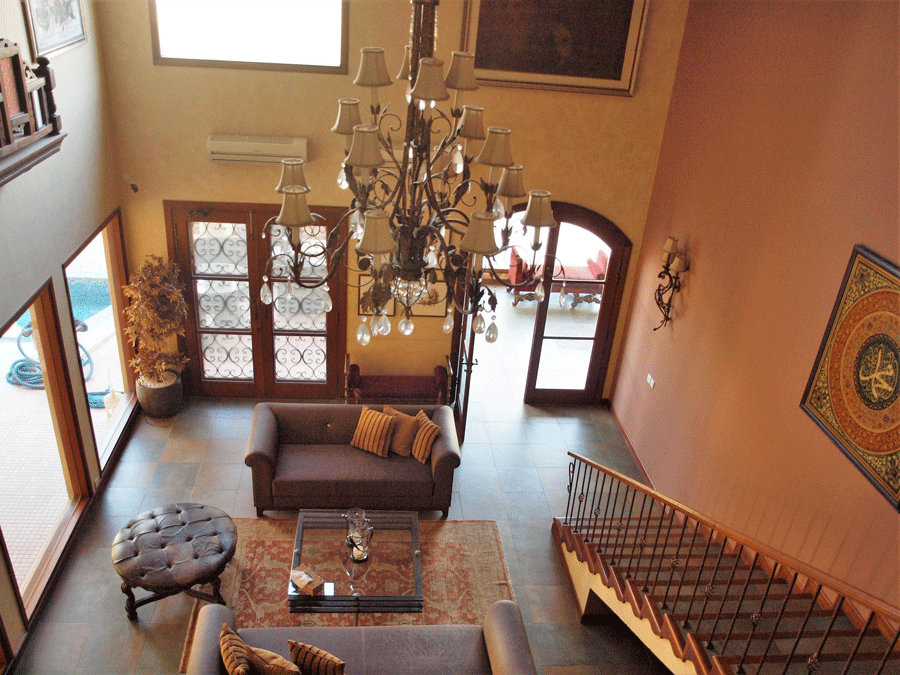 Of course it does, especially the areas of my use. Everything was done with consultation, I told the professionals what I wanted.
What is your favorite area in the home & why?
The TV room is definitely the place where I spend most of my time. It's where I get some 'me time'.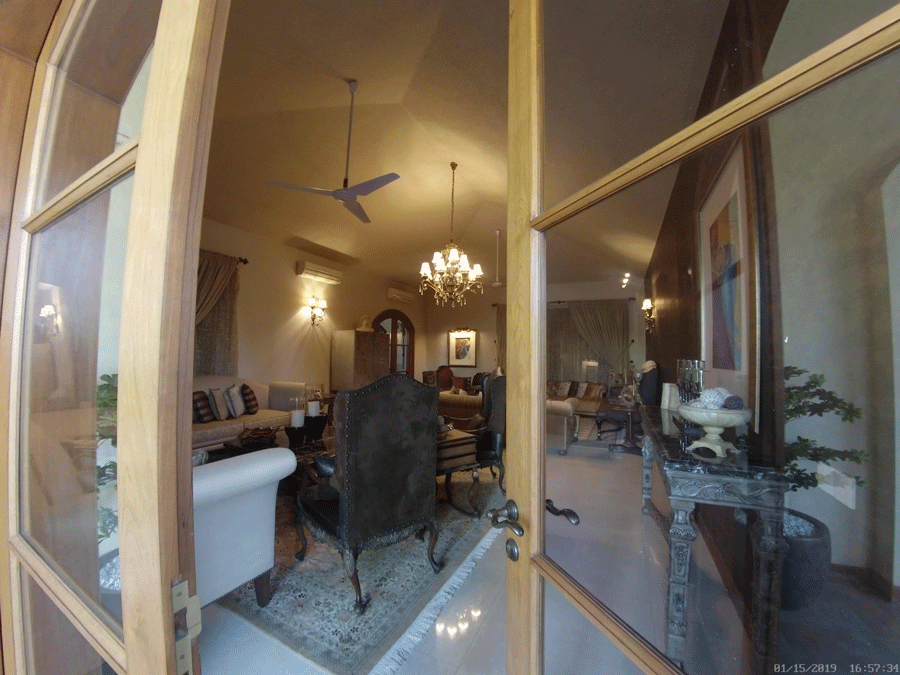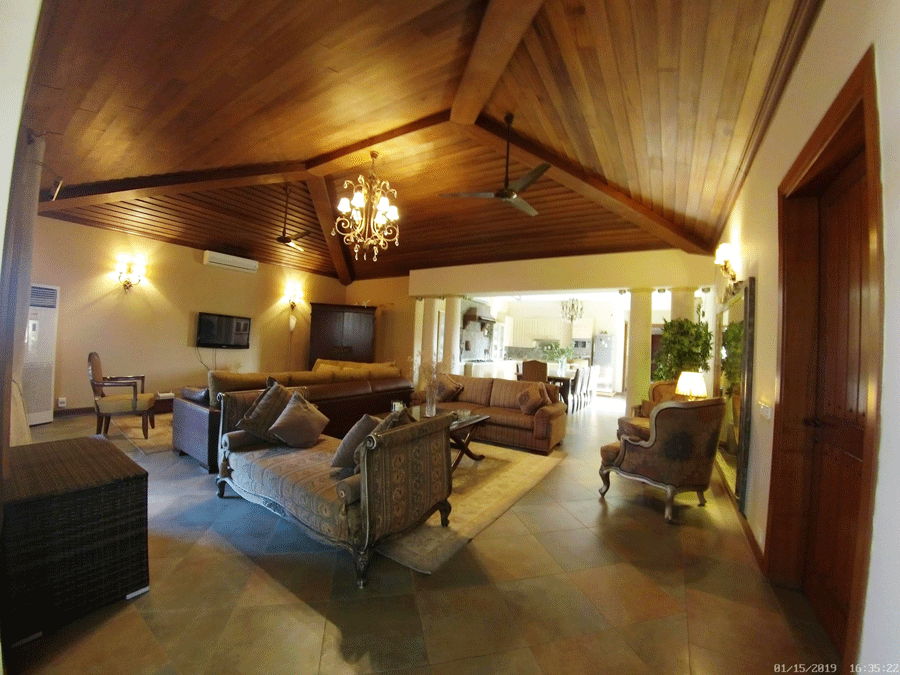 Any favorite pieces in the home? Any stories associated with them?
There are so many of them, especially my paintings and art pieces which I have collected over the years. I like to collect art from here as well as from abroad.
You have children. How do  they use this space?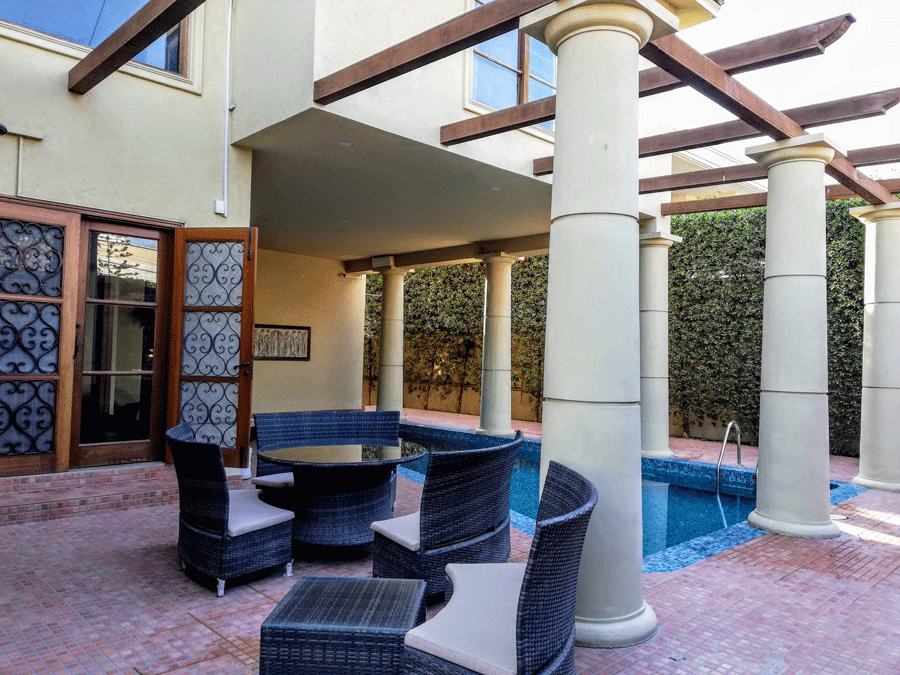 Yes I have 4 devils! (laughs). And they are all are mainly concerned with their bedrooms. However, the pool is also under the total control of my children and their friends.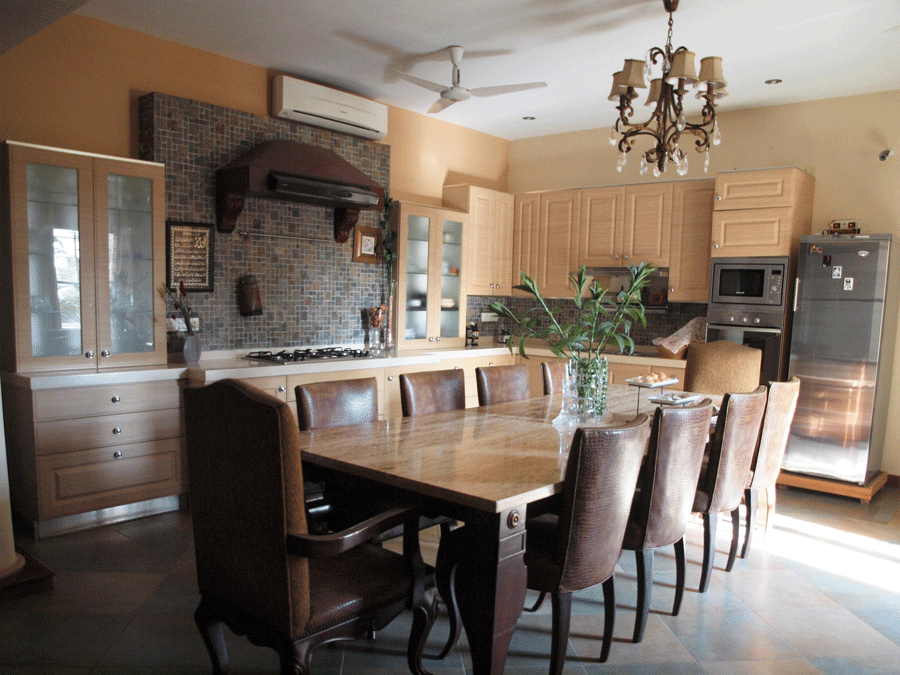 What is your design inspiration?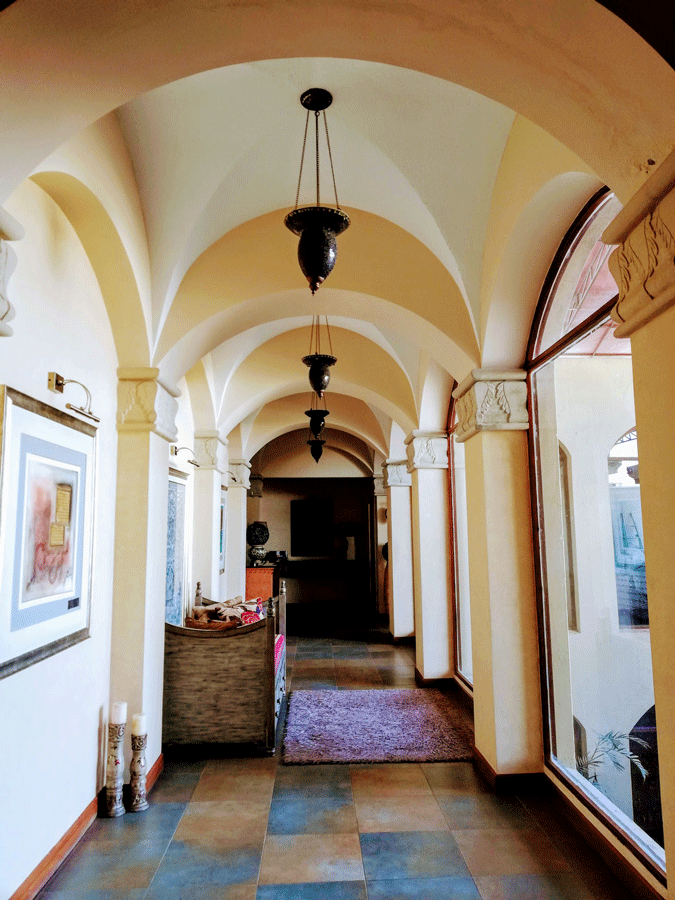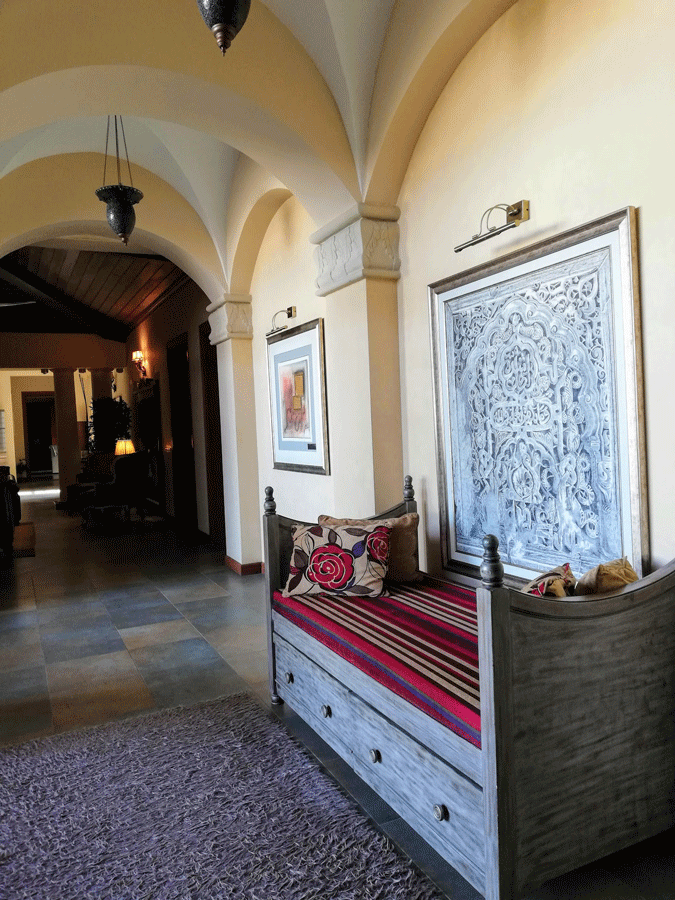 I always loved Mediterranean-style houses. I was always fascinated by the use of khaprail (terracotta roof tiles) which you can see is used in abundance.