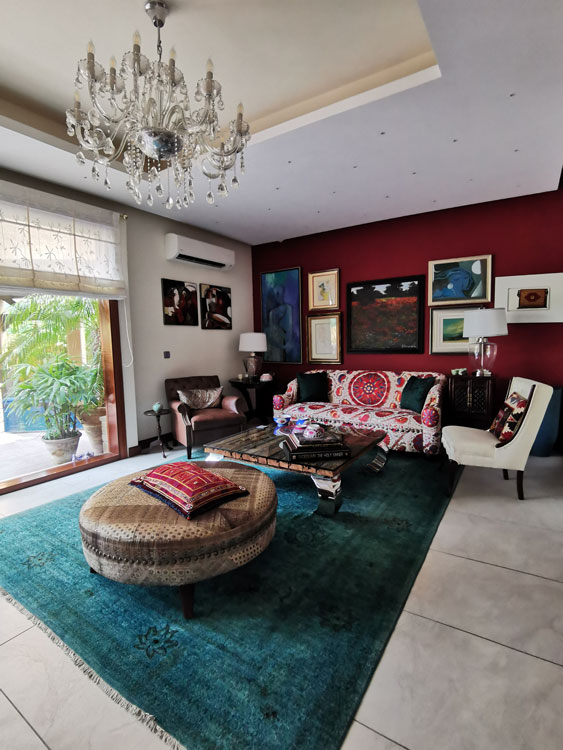 This elegant home tucked away on a quiet Karachi street has been lovingly decorated by the home owner who has an artistic eye and a passion for home decor.
The couple bought the house about a year ago but then carried out some fairly extensive re-structuring to suit their personal design preferences and lifestyle requirements.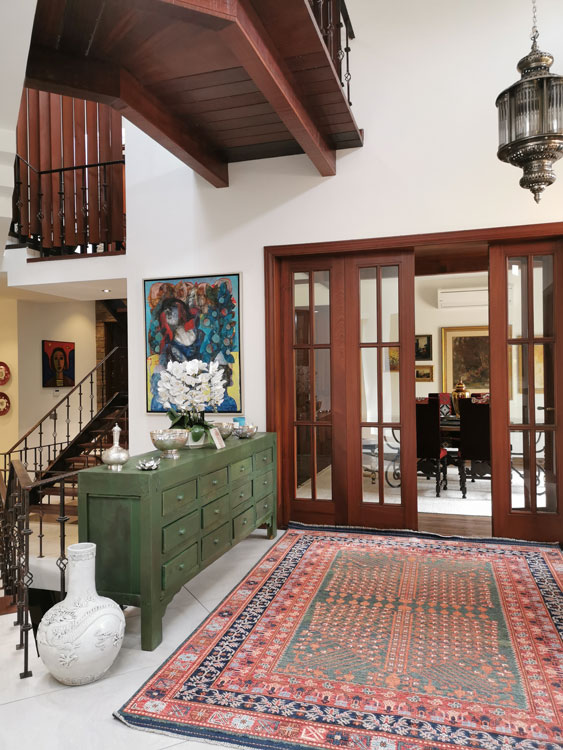 They created a living space which seamlessly blends style with comfort and which the family, which includes their two beautiful dogs, thoroughly enjoys. The lady of the house spoke to us about designing this lovely home.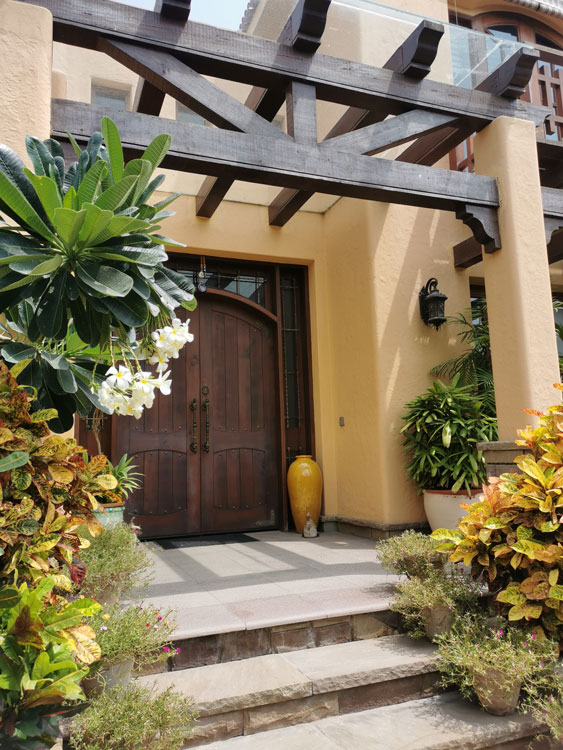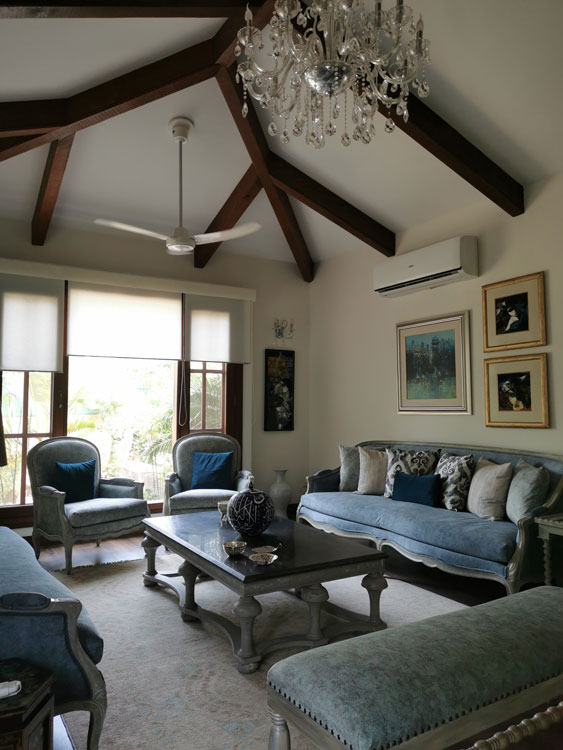 Who has designed the interiors?
I have, I studied interior design in Prague. Although I don't practice professionally, I don't  like homes which have the impersonal stamp of an interior designer.  I think the décor of a house should reflect the tastes and personalities of the people who live there.
You moved into this house fairly recently. But you have lived all over the world?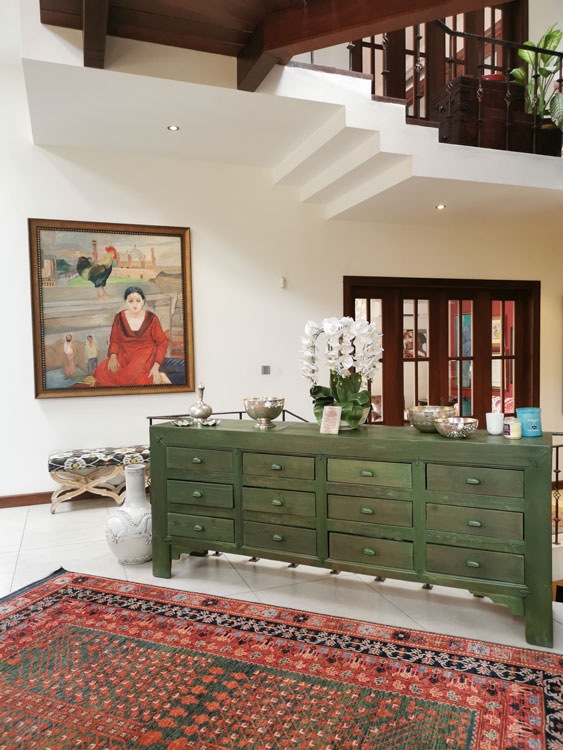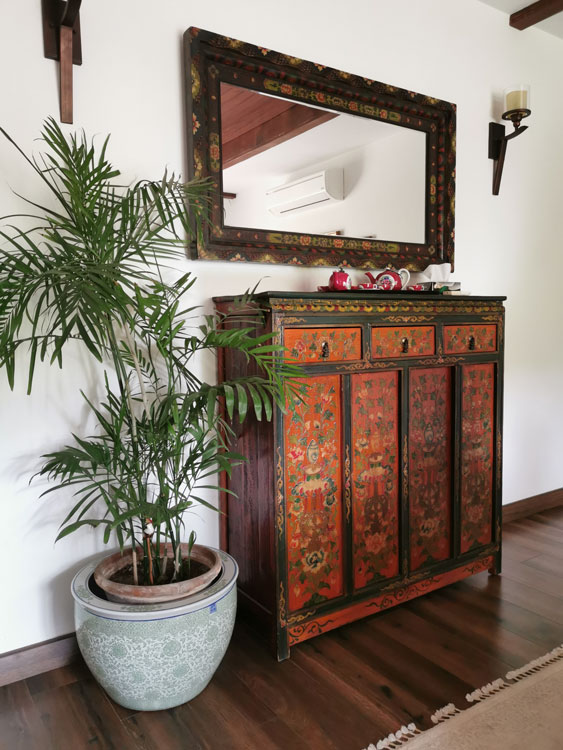 Yes, we have lived all over the world from the Middle East to Europe and South East Asia. This is my twenty-second home! And I put my heart and soul into designing every space I have lived in. Every single piece of furniture or decorative item in my home has a story behind it. Each has an association and a memory connected.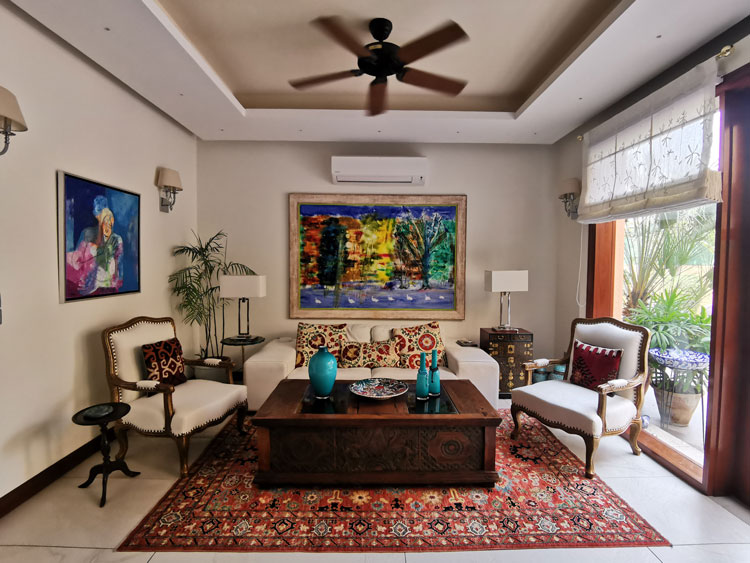 So you have been carrying all these things around the world with you?
Yes … but I also gave away a lot of things every time I moved. I do have an eclectic collection of objets from all over the world though.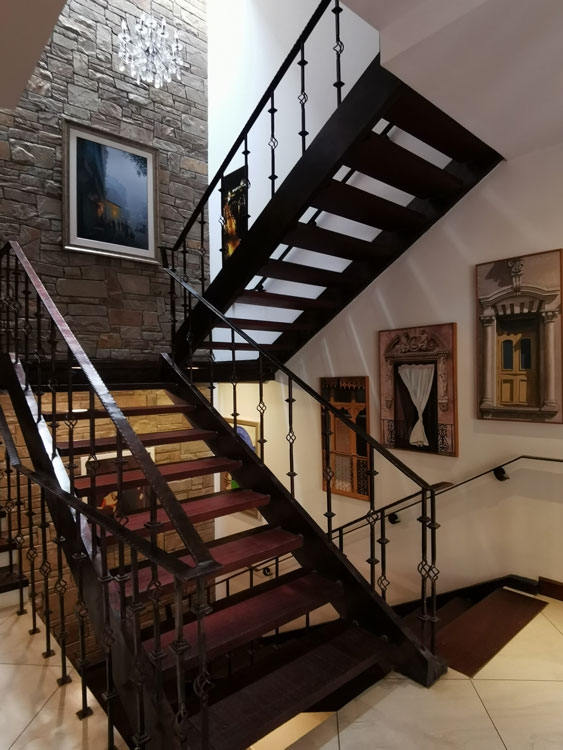 An interesting piece is this coffee table which is Balinese and it's about 200 years old, extremely heavy and was bought in an antique auction by my brother.
Do you have a favourite piece?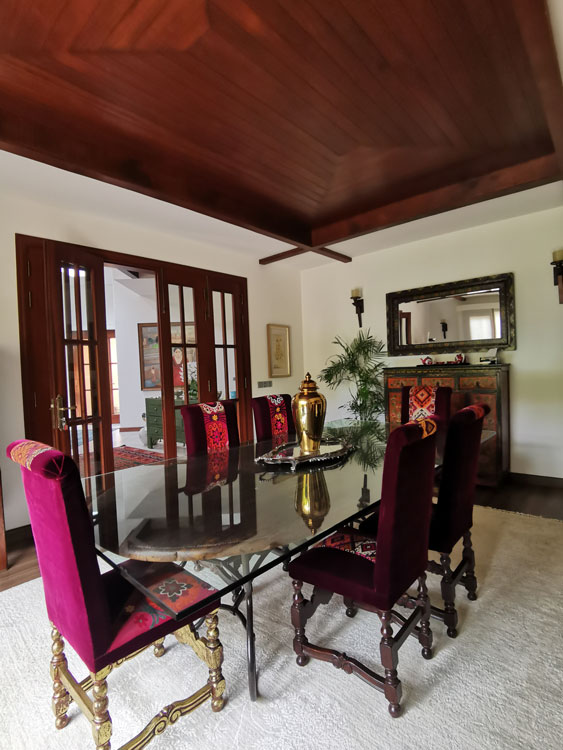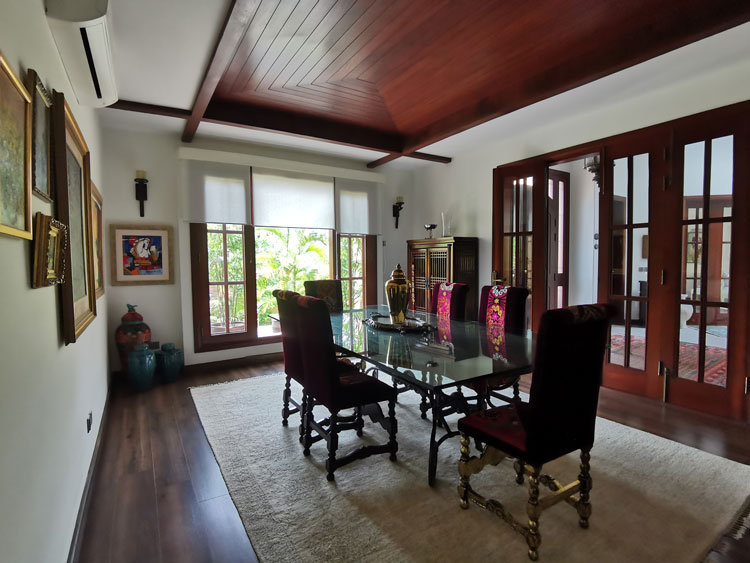 I love all my things but a favourite is probably my dining table which I picked up in Prague. It's over a hundred years old and is actually an old floorboard which was converted into a dining table. I just love that piece of wood.
And this very striking sofa… where is the upholstery from?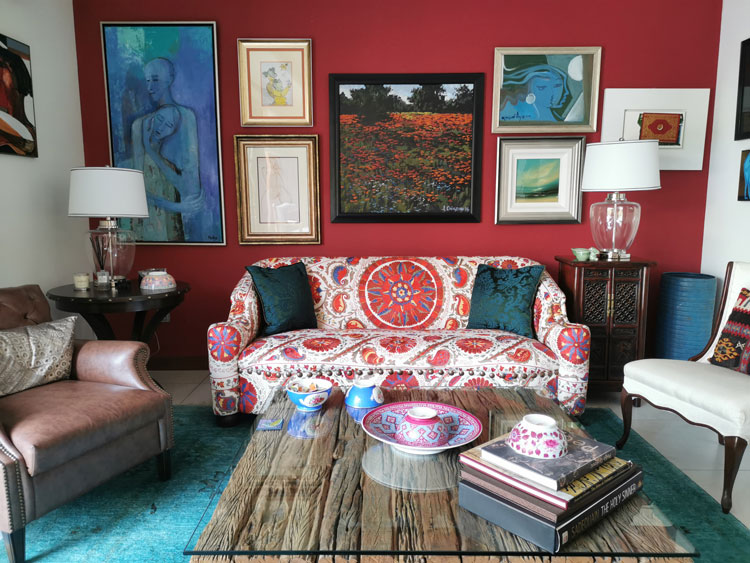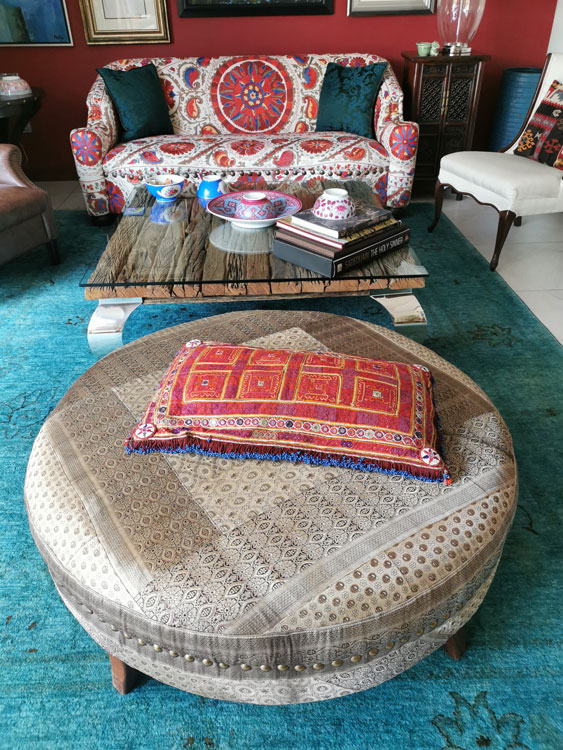 The upholstery is actually two embroidered bedcovers from Tajikistan which I bought in Islamabad. I love different fabrics, tapestries and textures. This large round stool is covered with an old banarsi sari of mine.
You have an exciting art collection. Tell us a little about it.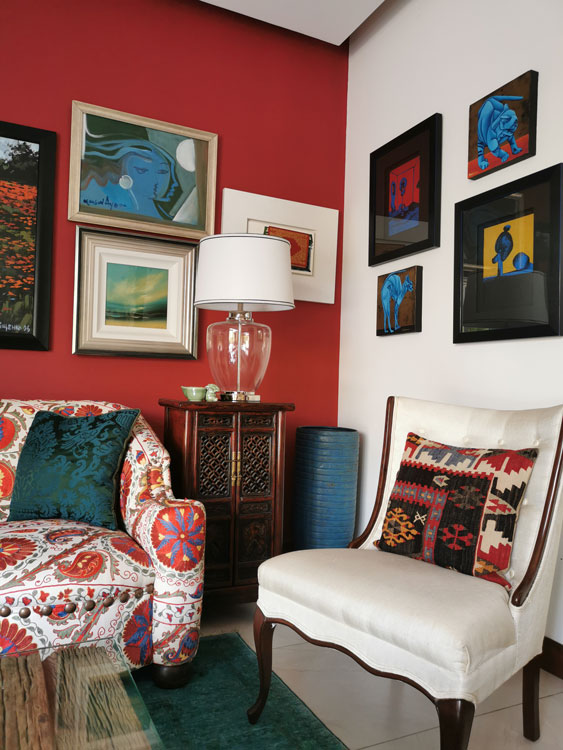 Art is my passion and I just buy art that appeals to me; it doesn't have to be by someone famous.  I like a lot of Czech art. I lived in Prague for a long time and love that city. It's one city where I left my heart behind, I speak the language and have many friends there.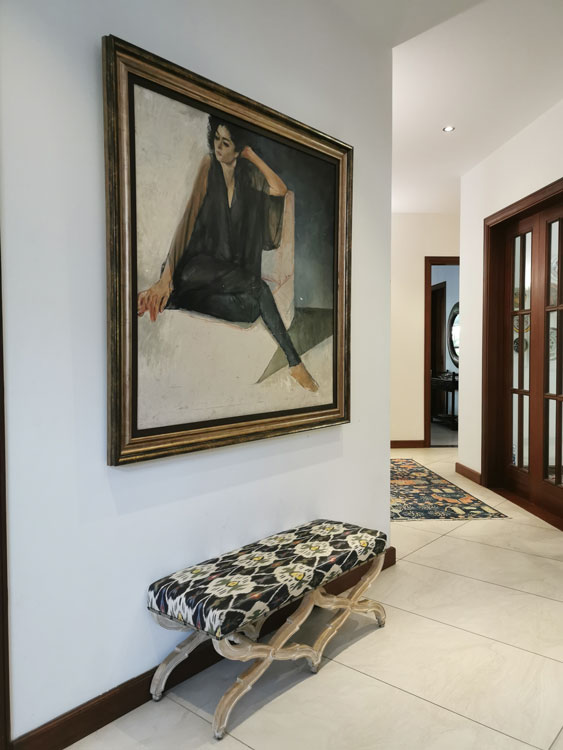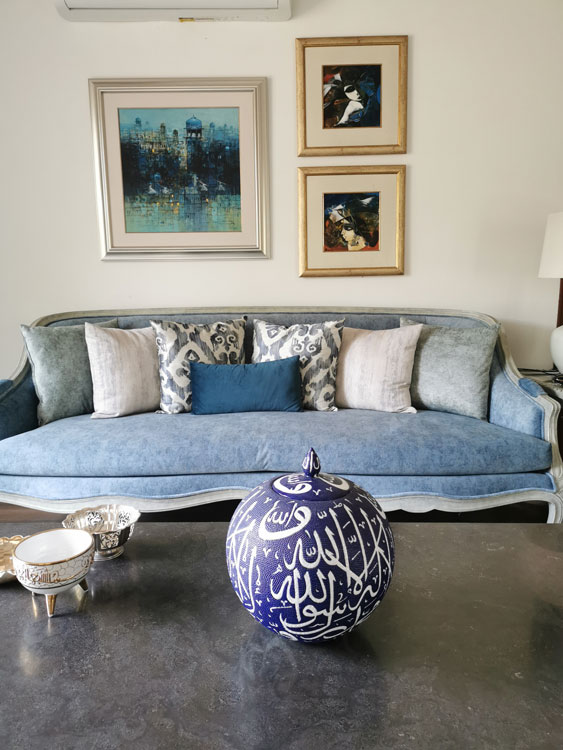 My collection includes work by renowned Pakistani artists to famous Russian and Czech artists, to obscure works I just took a liking to…
In general, I love abstract and contemporary miniature art and I'm lucky I've had the opportunity to build up a collection.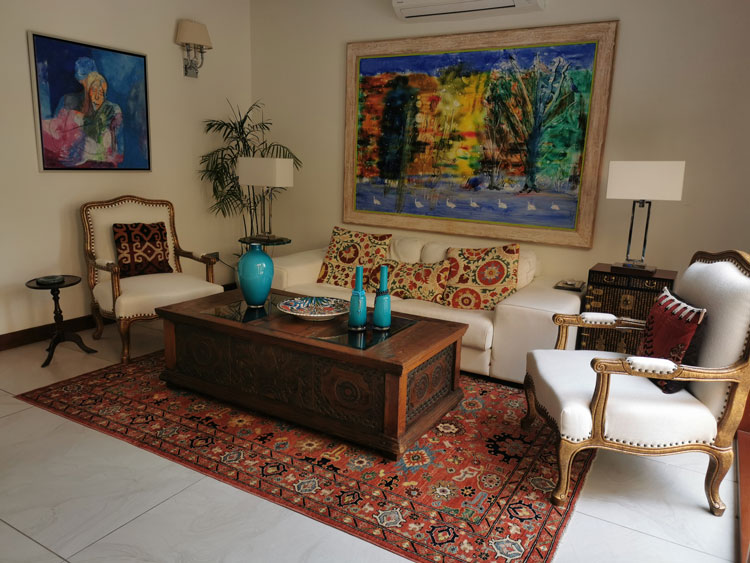 I particularly love a canvas that has been worked on by Jamil Naqsh, Mona Naqsh and Najmi Sura; all three painters which is very unusual. Then the painting by Tassaduq Sohail is very special because he painted it specifically for me and on the back he wrote a story for my husband and myself. So it's very personal.
You have a beautiful outdoor area with a swimming pool. Do you use it often?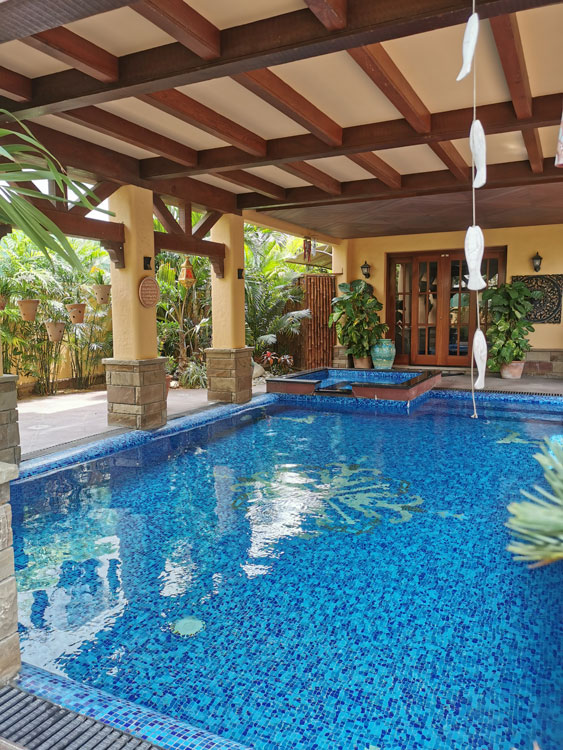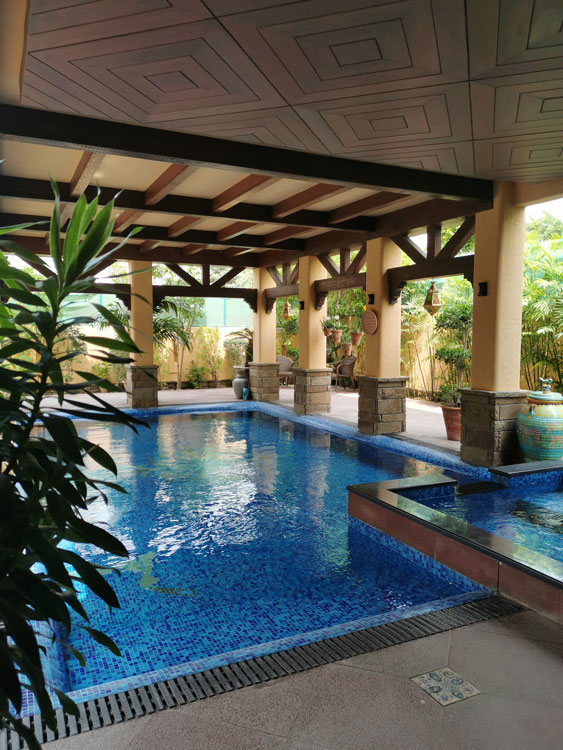 Oh yes! It's my favourite place to sit. The plot is west open and there is always a pleasant breeze here. And with all the foliage and chimes (and my neighbour's palm trees which I can see) it gives me a very tropical resort-like feel. I love to sit here and look at the water.
We love the decorative banana tree and lots of pottery.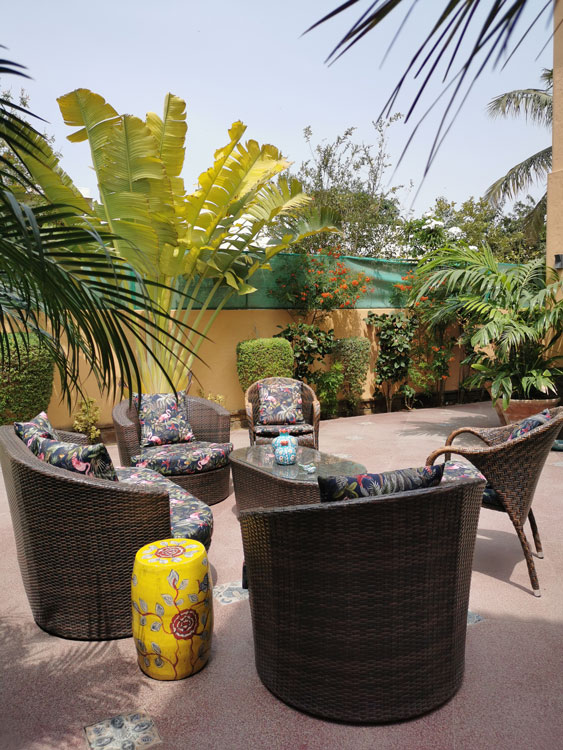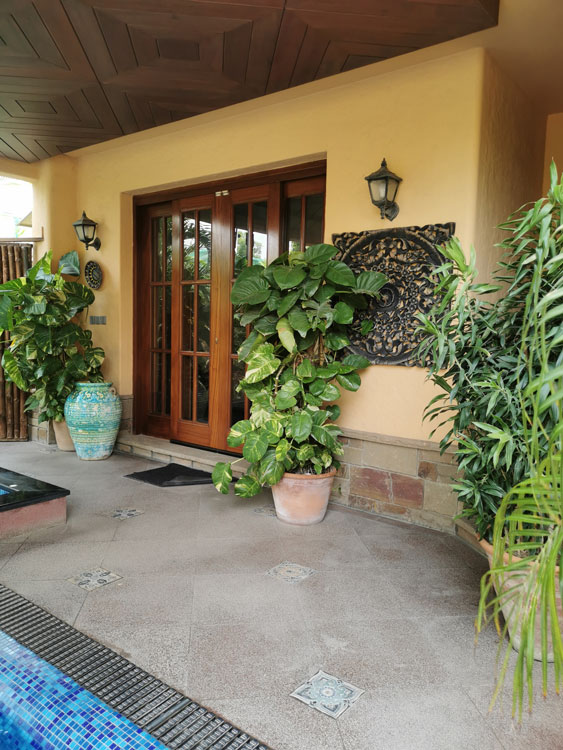 Pottery is my weakness, I have bought many pieces from Singapore but now I want to promote local and I love Hala pottery. These beautiful urns were custom designed for me with animal motifs, since I love animals
This house seems perfect for entertaining.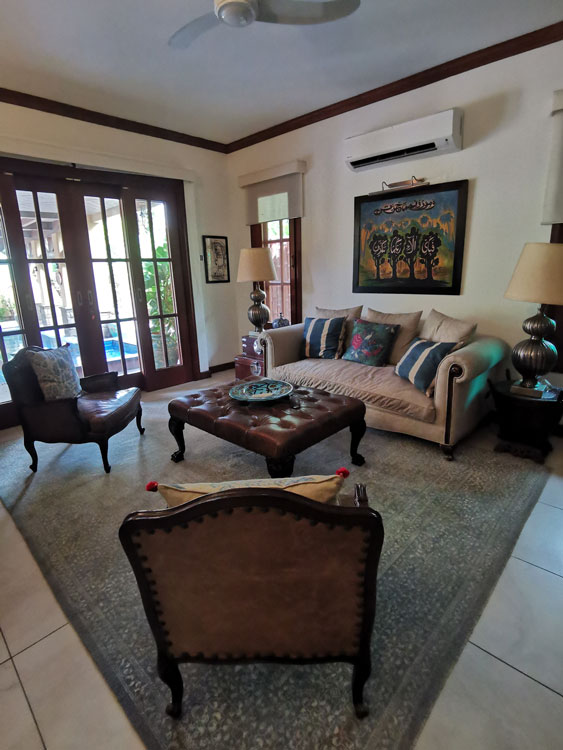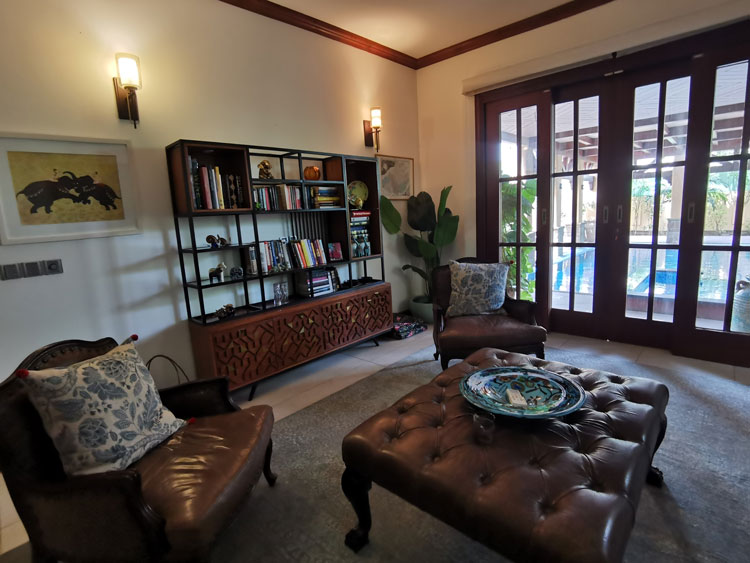 It is, I love entertaining and we have had up to 150 people over since all the spaces, indoor and outdoor, flow into one another. The study doors and sitting rooms doors all open onto the swimming pool. And then I open up the whole house, even the upstairs if needed.
Photography by Naeema Kapadia