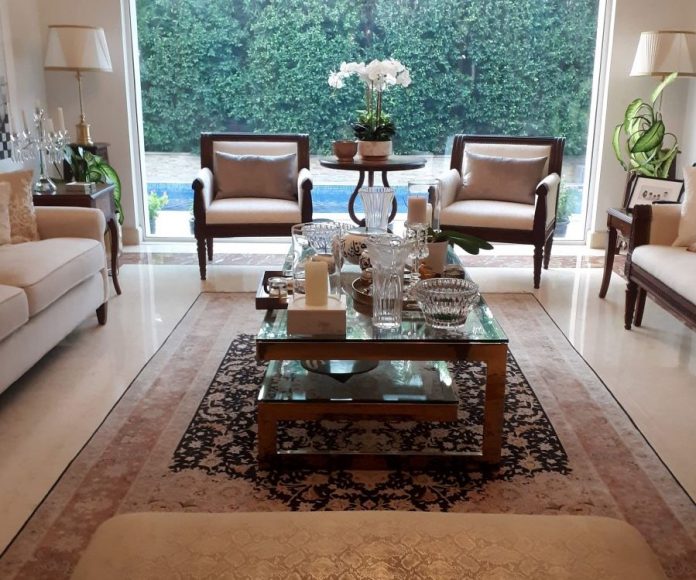 The elegant villa of art lover's Naz and Jamal Alvi in Dubai is filled with light, colour and Pakistani art. The couple has lived in the city for 16 years after previous stints in Singapore and London. Homelovelifestyle sat down with Naz, a busy doctor, and asked what makes her home so special.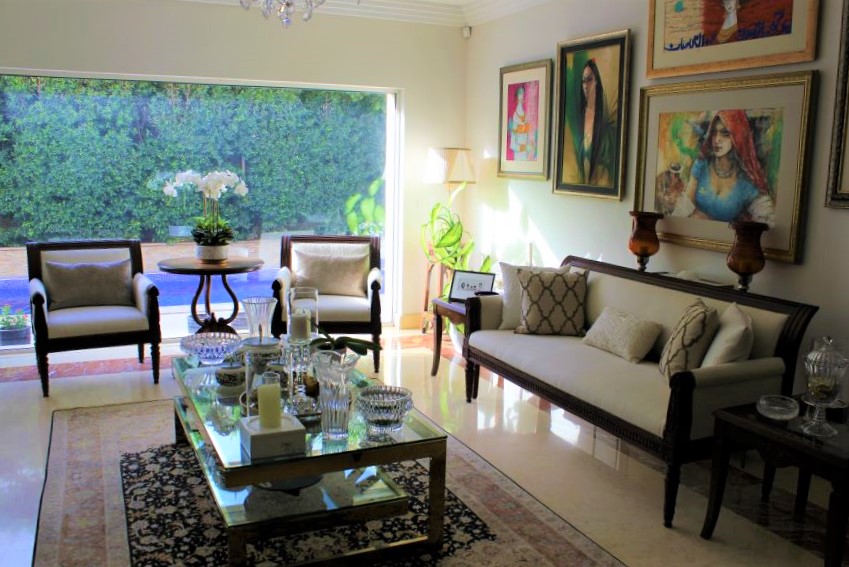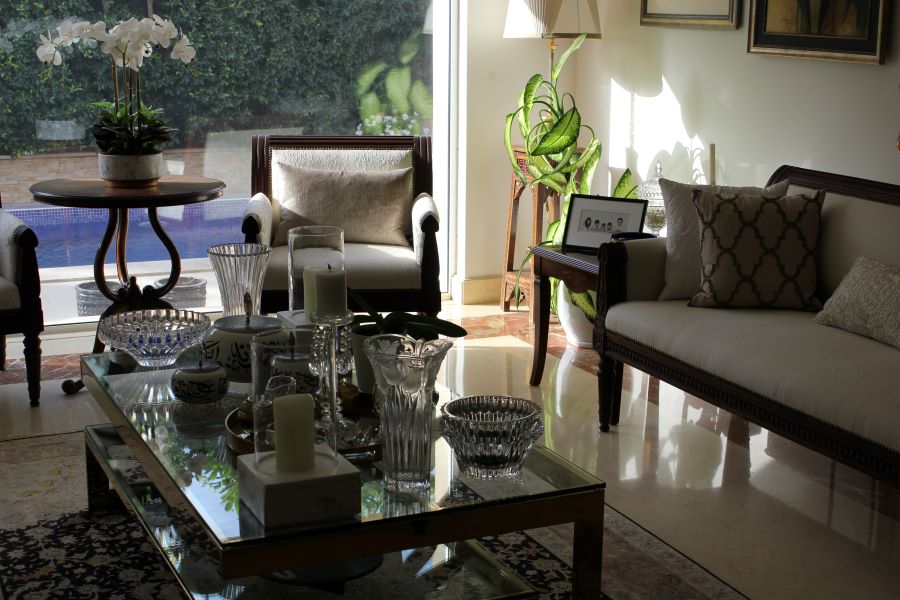 You are an expat couple who have moved around the world a lot?
Yes, we last lived in Pakistan in 2000, so it's been over twenty years. Before that, we were in Singapore, and after a short time in Pakistan, we moved to London.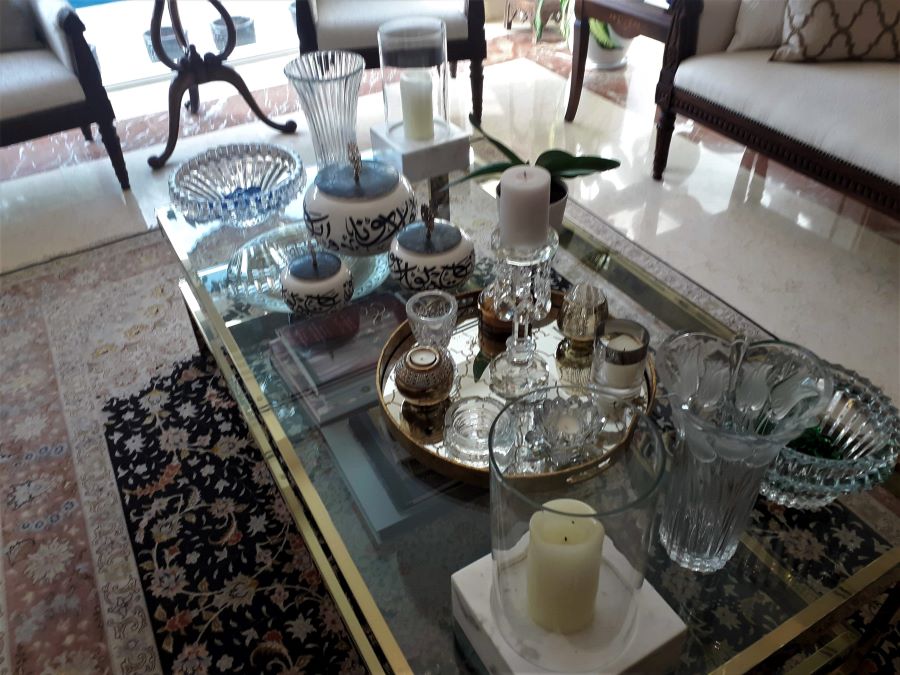 So how was living in each of these cities?
Each of them was different because of the stage of our lives. I had my first baby in Singapore, so it was like a vacation. No school runs, travel when we wanted. As a banker, my husband travelled a lot too for work.
We made some really good friends, and they were all bankers, so we kept meeting them in different cities. Met some again after 10 years in Dubai, and because we had developed those bonds with our children as well, it was great to meet again. They have become just like family.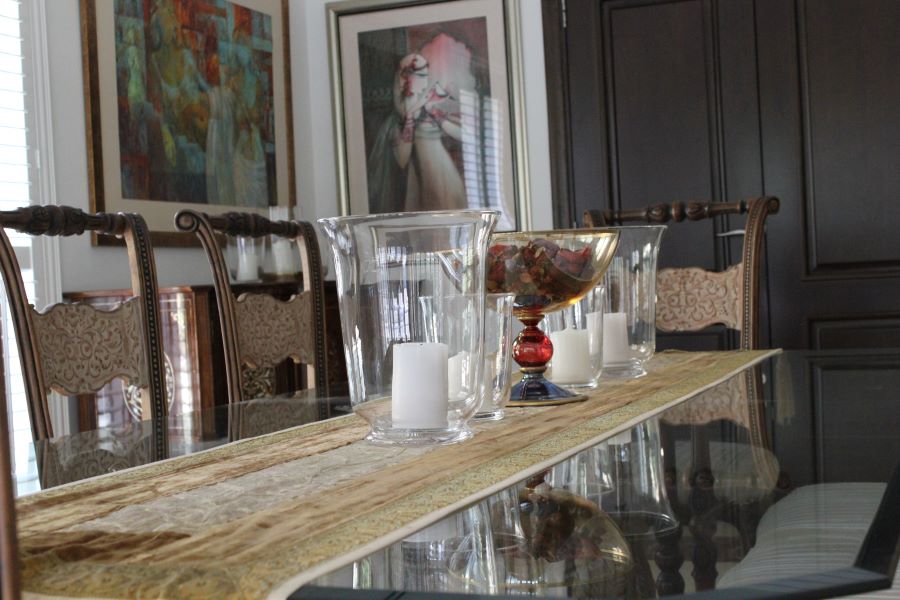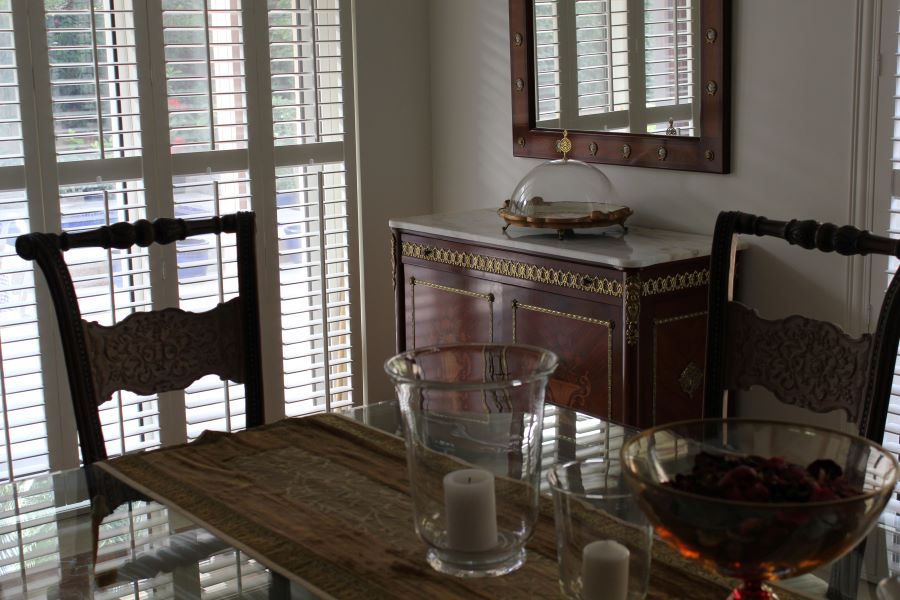 This elegant villa in Dubai is obviously an art lover's home? How has your style evolved over the years?
I would say it's evolved, yes. My husband likes a very classical furniture style, and I like a more modern look. You can see it in our home as well. The formal room is very classic, and the living room is more modern. Over time I have also developed an appreciation of the classic style.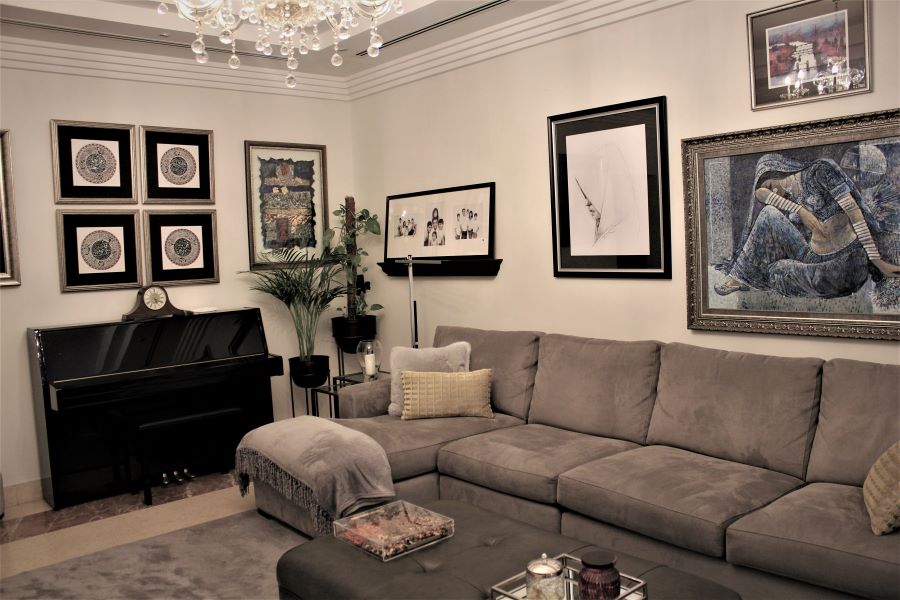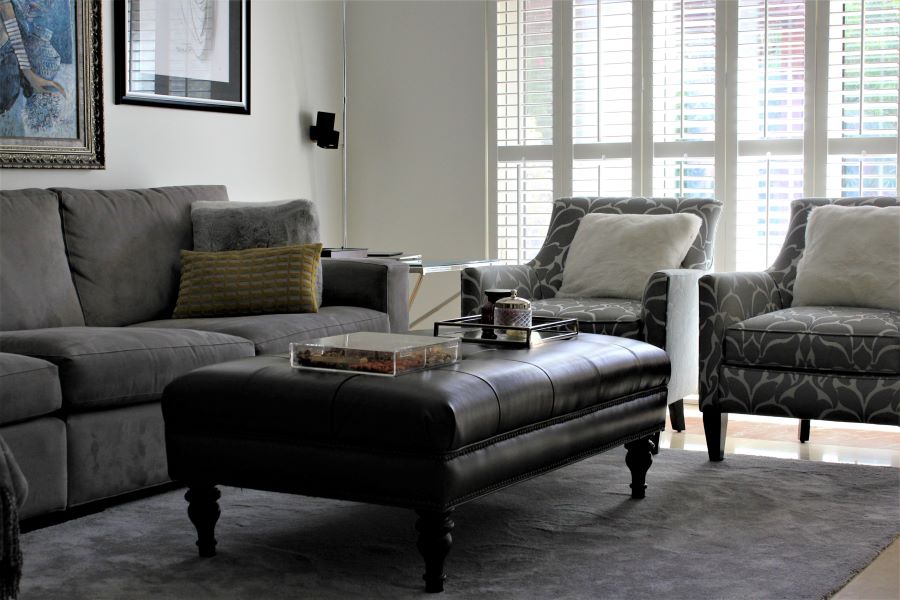 The house is filled with art and carpets because of my husband. He is the real collector. Initially, when I was becoming a doctor, I knew nothing about paintings, so the first few paintings were all his choice. Over time, though, I also got more involved; now, it's more of a combined decision.
Do you collect mostly Pakistani art?
We have been collecting paintings since our marriage, and by now, we have so many artworks we love. Each reminds us of a particular time and place in our lives.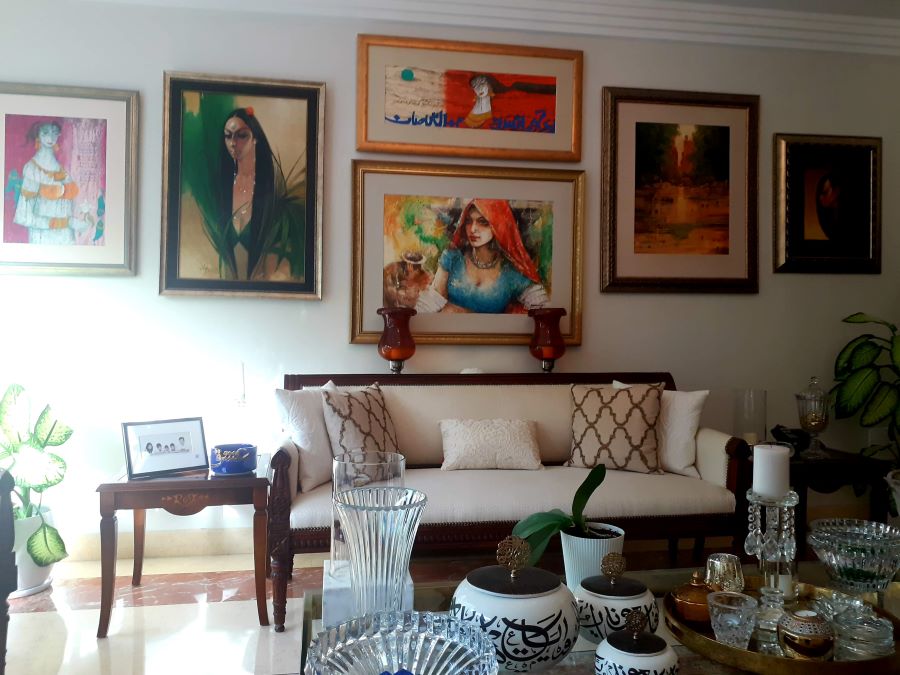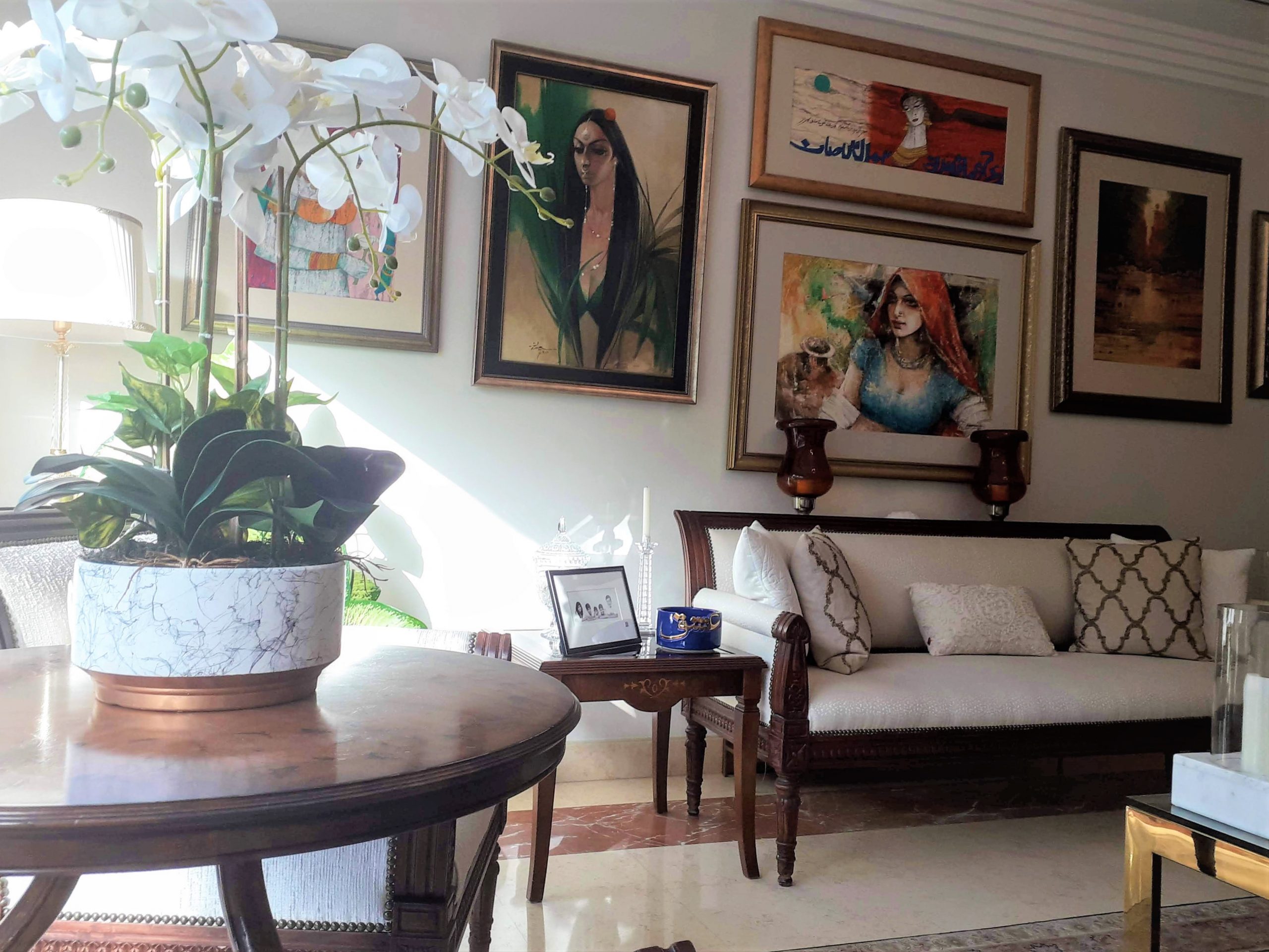 Jamal likes portraits a lot as you can see around you. He loves Saeed Akhtar, but we also have a number of paintings by artists like Mashkoor, Rind, Jamil Naqsh and Gulgee. Most of them have been bought from galleries in Pakistan, and we have each piece authenticated by them as well. Sometimes they also share the story behind the painting, which is so interesting. As a family, also it creates memories because we associate each artwork with a particular visit.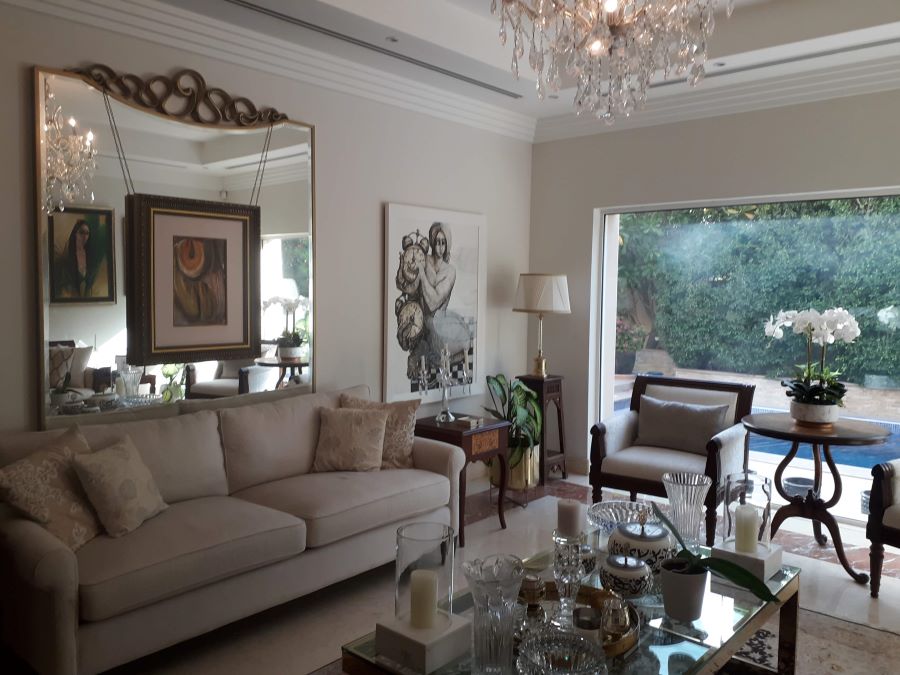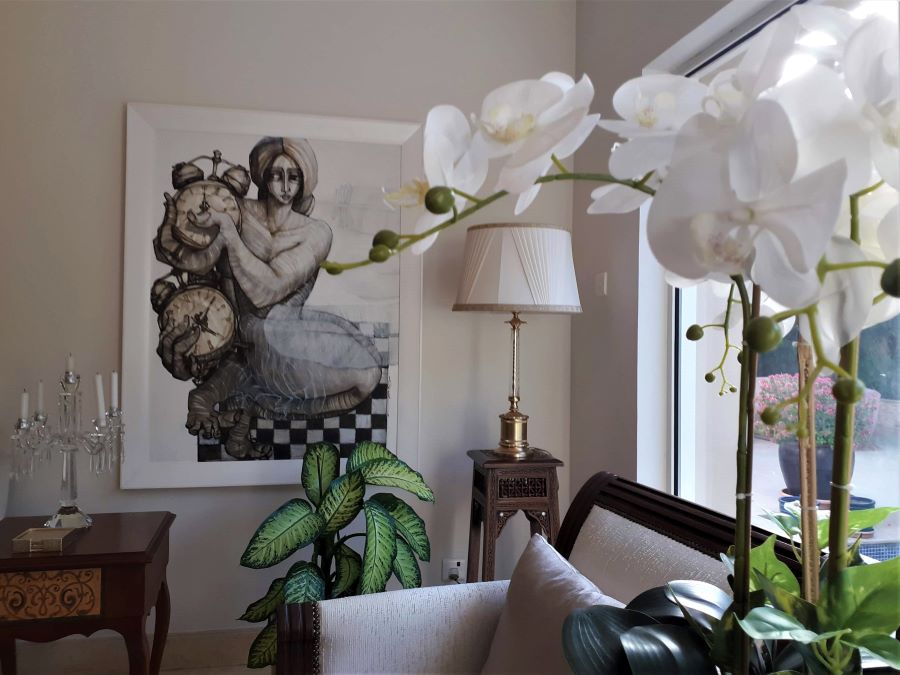 I see one painting that is rather different and more contemporary?
Yes, this is a Qamar Siddiqui and was a relatively more recent purchase. The artist was just starting out when we bought this more than ten years ago and now has become rather a big name.
You also have some stunning carpets in your home!
These are also all from Pakistan, and my husband would spend hours at the shops, enlightening me about the knots and the quality. Over the years, I have also got more interested in them; he would keep buying more carpets, except we have no space left. I say we will need a new house, and then he says, " OK, we don't need any more " (she laughs).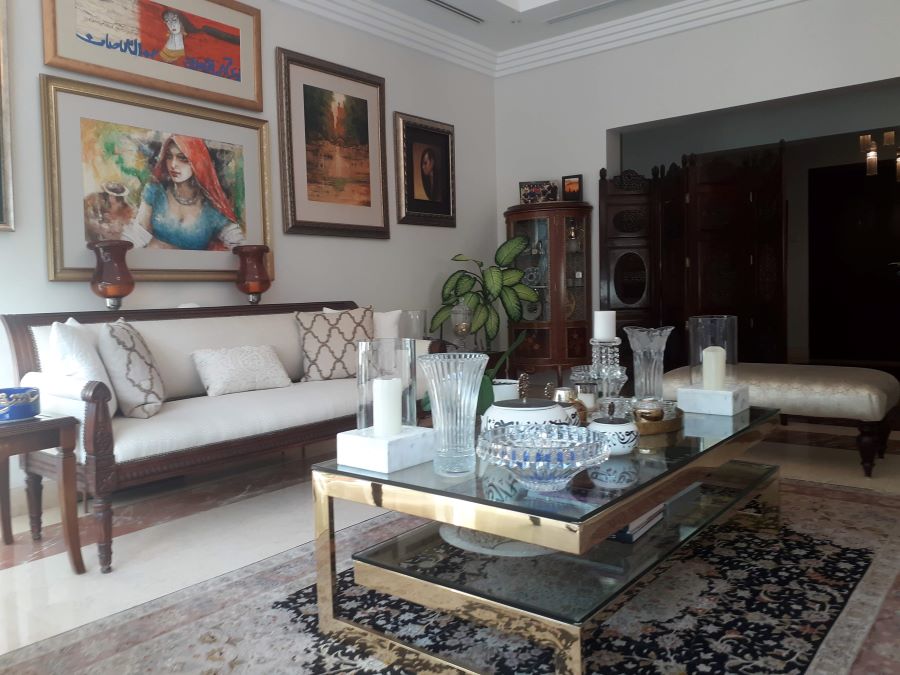 Any favourite piece of art that has memories?
I think the ones I would consider my favourites are the Mashkoors at the entrance. They were the first paintings we bought. I was visiting Pakistan and had to keep sending pictures to my husband in London, so we chose these two. So, they remain special to me. Also, a bowl we bought on a trip to Turkey which was one of our first collectables.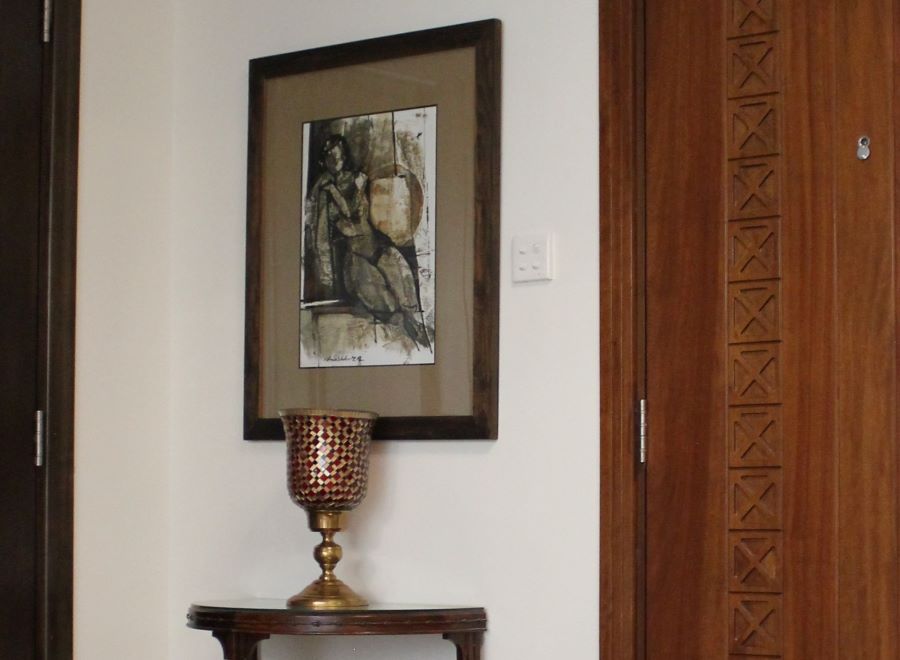 How has living in Dubai changed you?
I think Dubai has really spoilt us, giving us a very luxurious life. When we moved to London, we had to do everything ourselves and had small kids. Initially, even in Dubai, I kept doing things myself and wanted to be a perfectionist.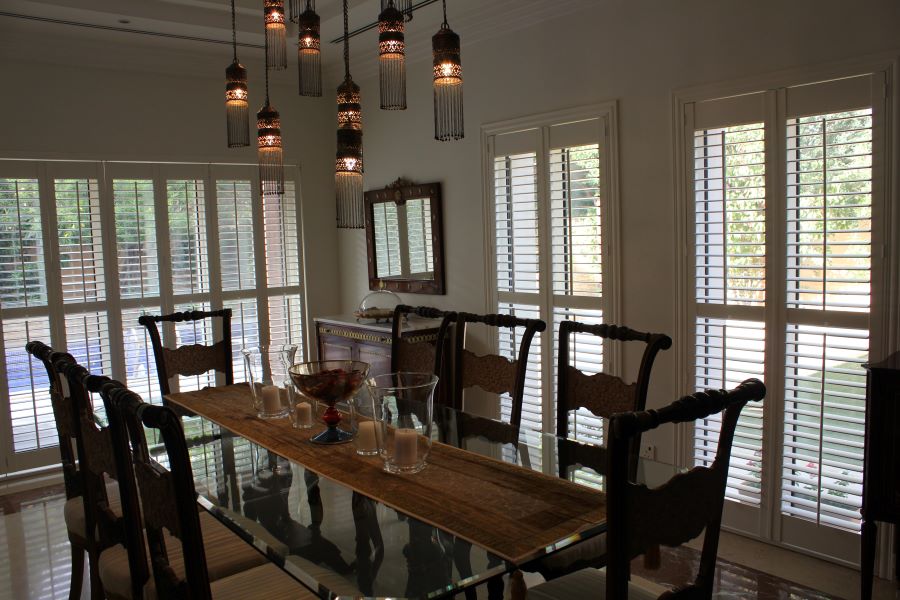 I had to work on myself to change because it didn't help, and now, I'm a lot more relaxed. Dubai is a lovely place to live, and I am so thankful for the blessings. Even the weather, it's only hot for those three months, and then one is usually travelling.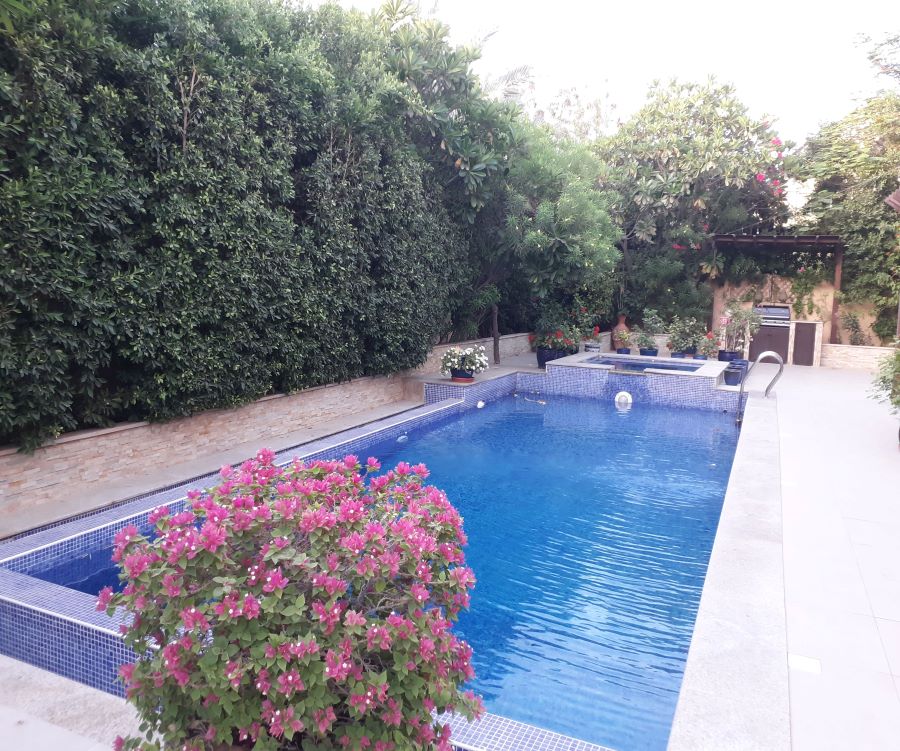 It was such a pleasure to sit down with Naz and talk about her home, collection and life. Team Homelovelifestyle is thrilled to be sharing this art lover's Dubai villa with all of you.