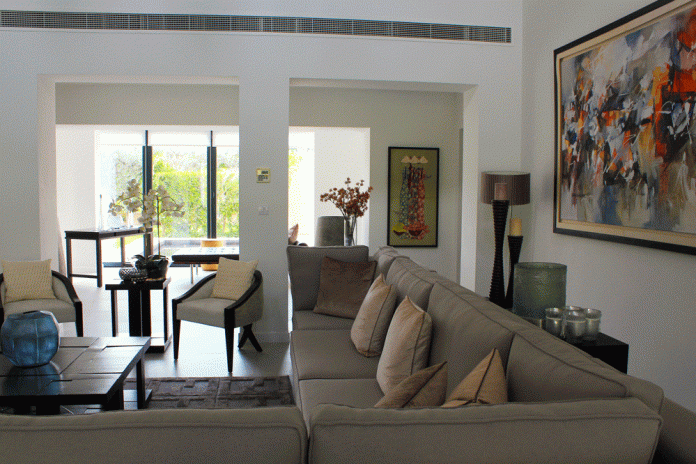 This elegant Dubai Home with a Zen Vibe is the abode of educationist Samaina Raja and her family. As soon as you enter you are struck by its muted colors and serene air.
After photographing this fabulous space, I sat down for a chat with the lovely owner herself.
Is this home self-styled?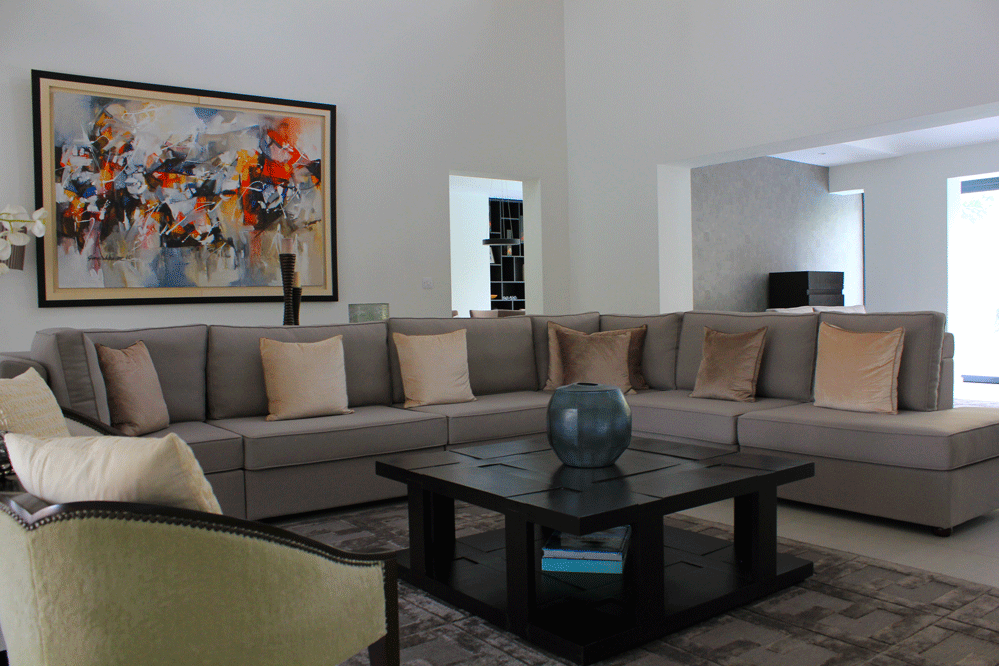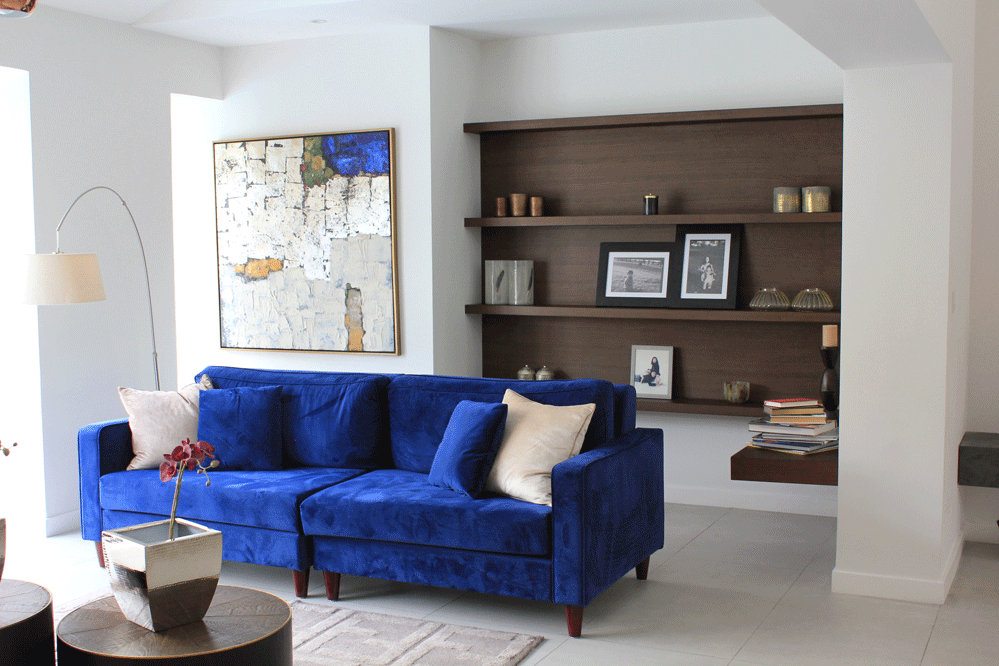 Yes it is. We bought it 7 years ago and after a year of living in it, I decided to do some major renovations. It was full of curves and I wanted straight lines. So I changed the lay out to open it up and make it more free flowing.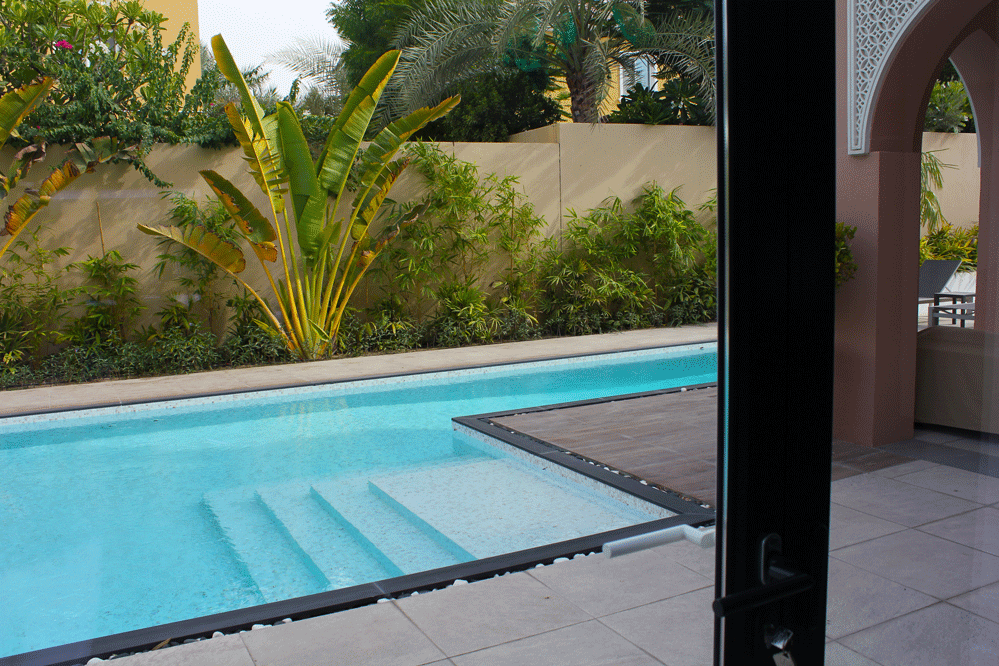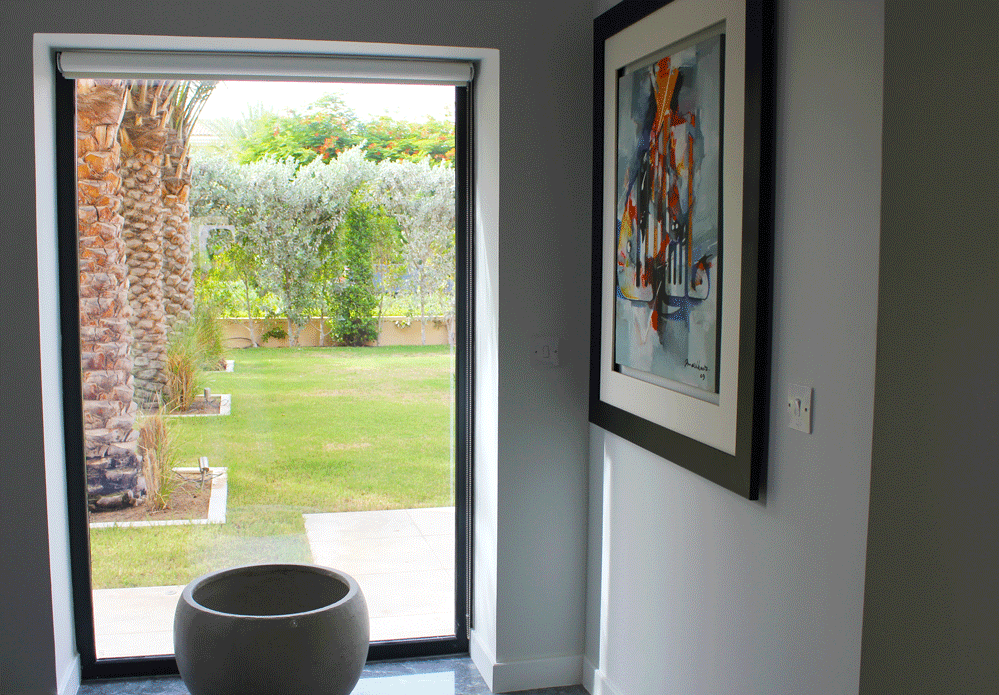 I also added two extensions. Now you can see water on both sides of the central space. The pool is on one side and a pond on the other, so both can be seen through the picture windows.
How would you describe your aesthetic?
I would say minimalist with a bit of tradition. I like to add colour with art; most of the paintings are contemporary and abstract.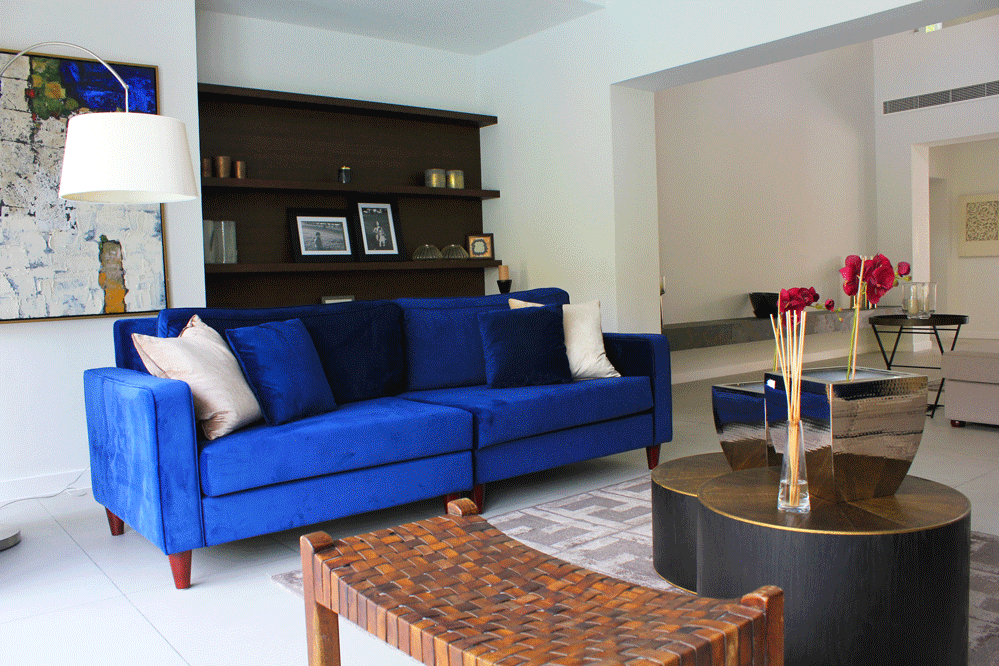 I have a few Mashkoors and other paintings from Pakistan. Some of my favorite artworks are by a Bahraini artist called Ibrahimi. These have pride of place near the entrance. I first saw his work in the British Museum and then was lucky enough to buy it from a gallery.
What is your favorite space in the home?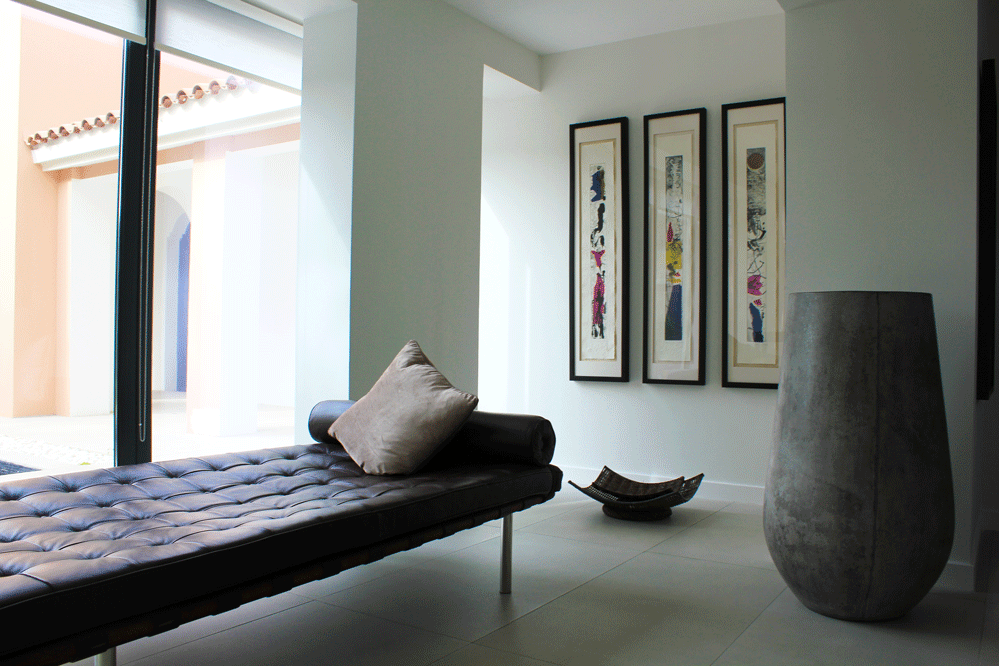 I think the day bed next to the window. It's a very meditative space; I can lie here and hear the birds chirping.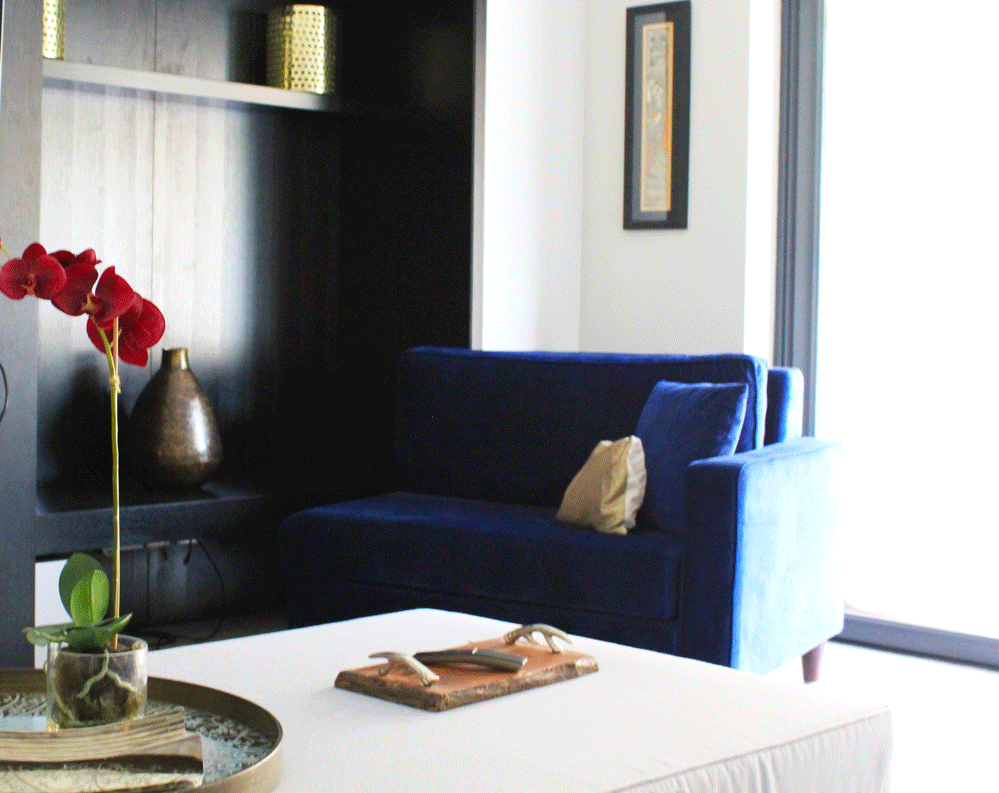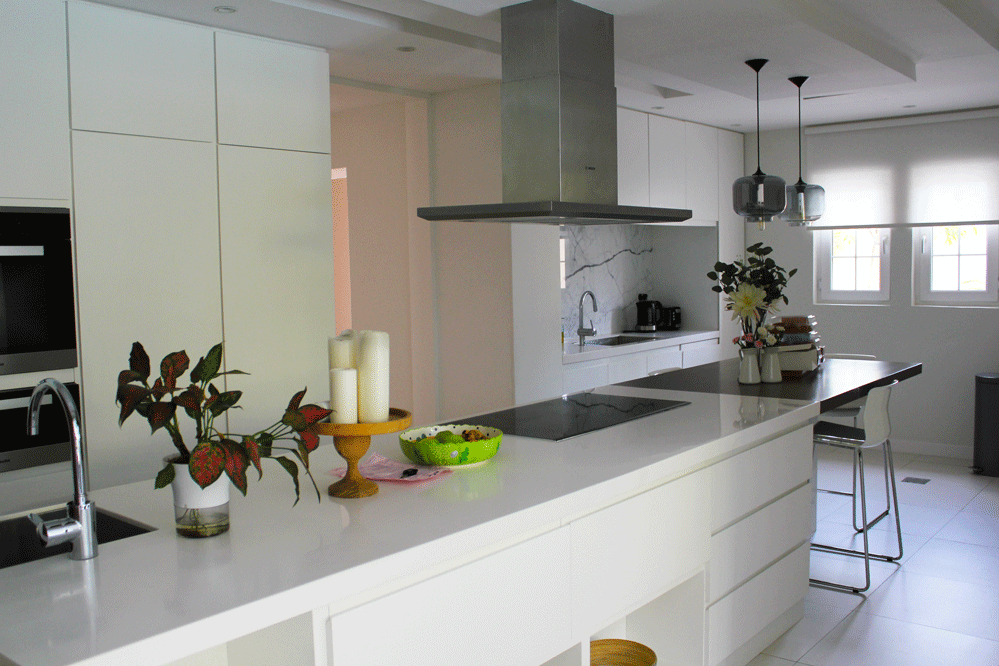 The small room next to the kitchen is where we spend more family time. My daughters do their home work and my son too, and we watch TV.
Any favourite furniture pieces as well?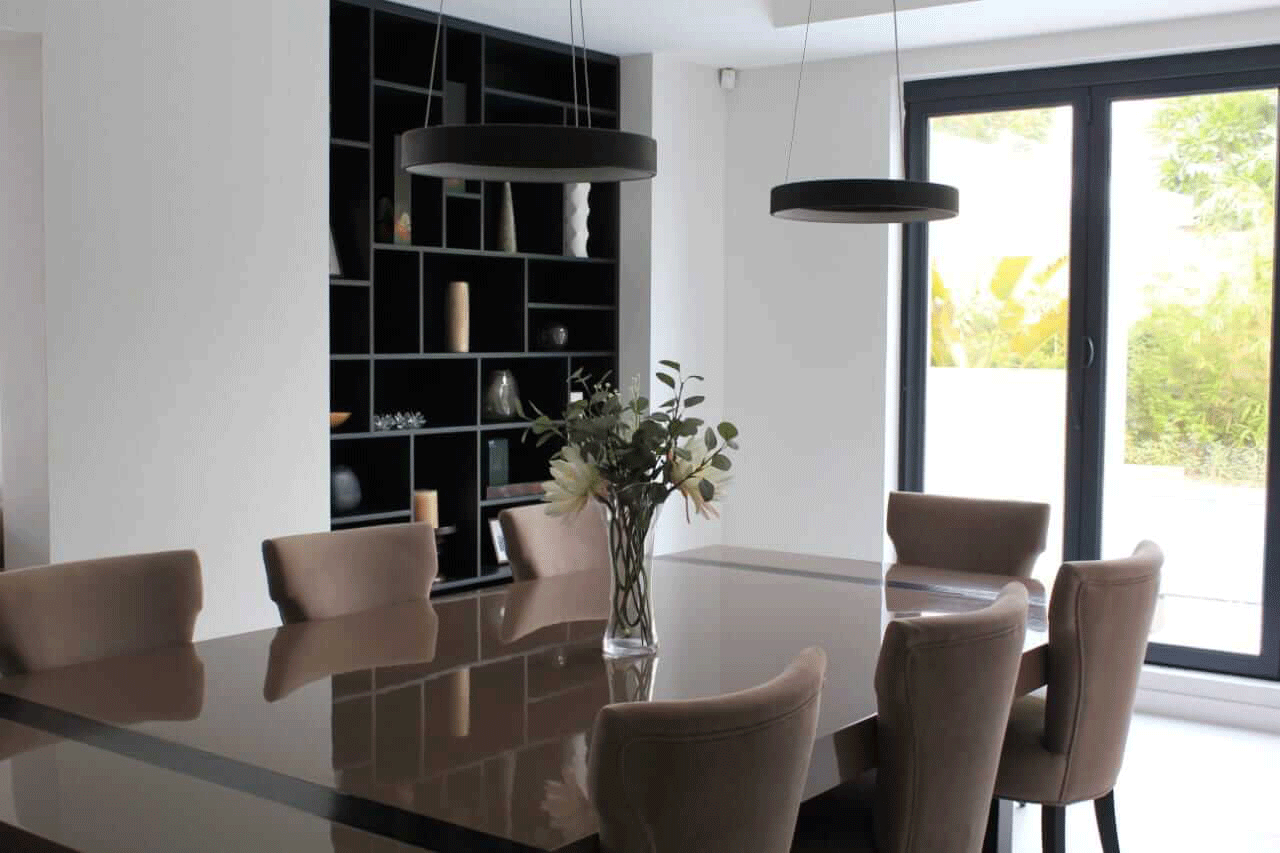 These chairs in the living room are from Karachi. I have only visited once and it was an eye opener since I grew up in the UK. I liked these chairs and a console from a store there called Zen Interiors because they are not too traditional. Now the same store has opened in Dubai as well.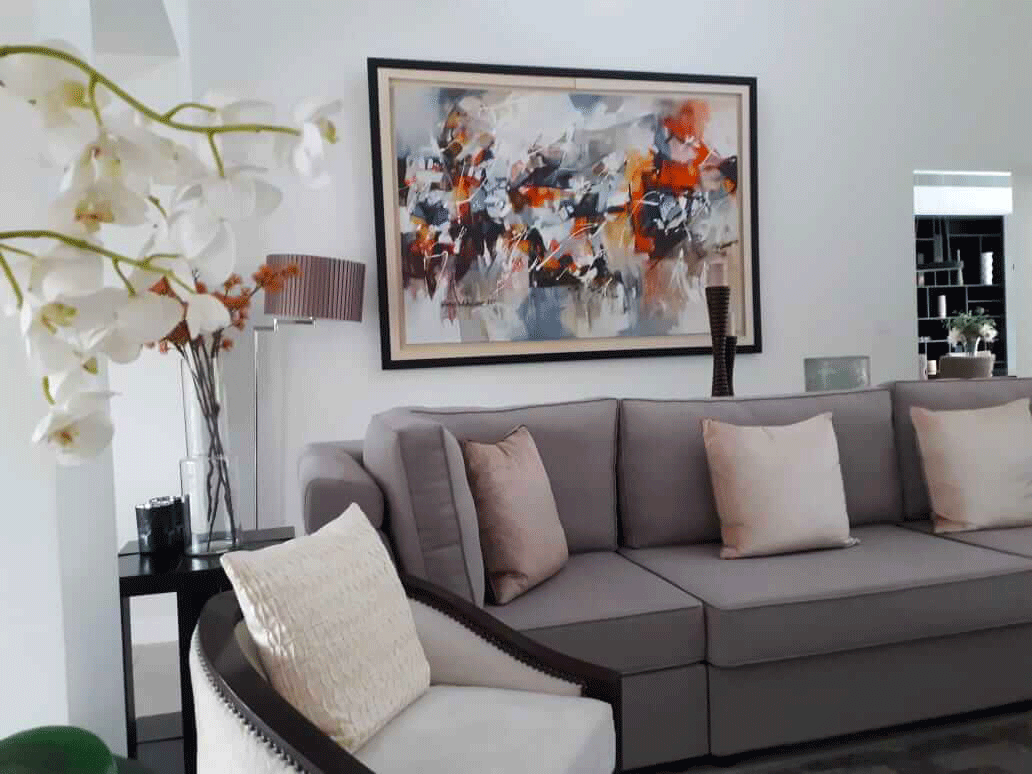 Tell me about this unusual light fixture in your drawing room?
I designed it myself using different pendant lights from Bo Concepts. We had this lovely double height ceiling and wanted to create something different for it.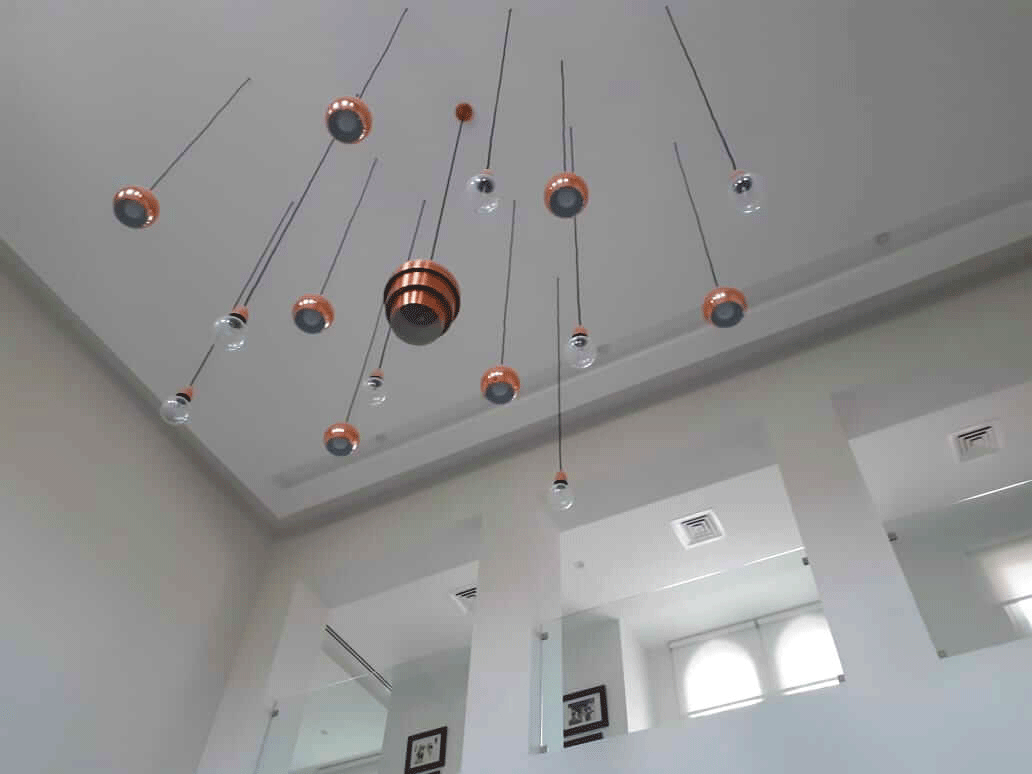 I get inspired by interior design magazines and try out stuff. For example I am planning to cover one wall in a rustic gold and bronze finish. It's being custom made right now! My house is not done yet (laughs) I keep adding to it as time goes on.
After a lovely chat, I headed back out into the sunshine; refreshed by my time spent in this Dubai Home with a Zen Vibe.