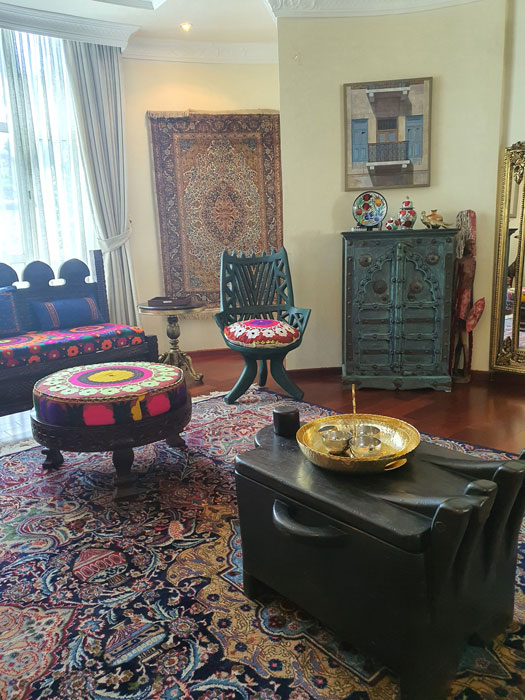 The HomeLoveLifestyle team was very excited to receive these pictures of distinctive ethnic decor in a home in the exotic location of Addis Ababa, Ethiopia. The home owner Ayesha shares our love of design and reached out to us. Ayesha is a designer from Karachi while her husband Adham originally hails from Swat. "He works for an International Organisation and this involves relocating to a new destination every few years," says Ayesha. "We have been living in Ethiopia since 2019."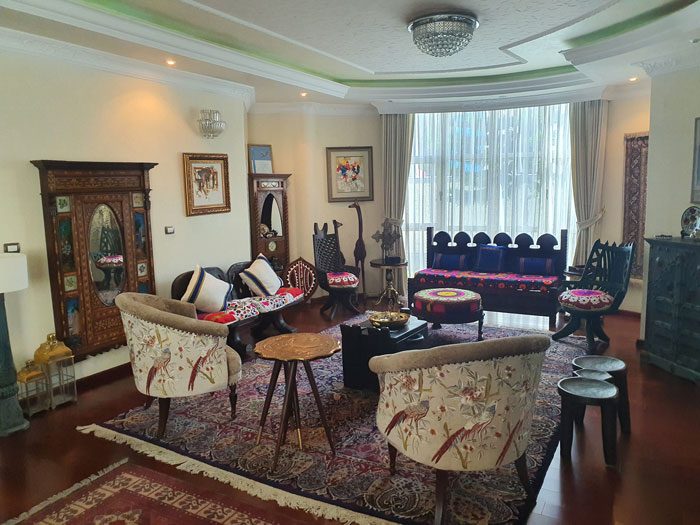 What is your design inspiraion? How would you describe your home design style?
We both share a love for traditional furniture and antiques. Essentially most of our spaces are an eclectic mix of pieces that are reminiscent of home (Pakistan) and our travels. It's always great to be reminded of home and be surrounded by an evocative space.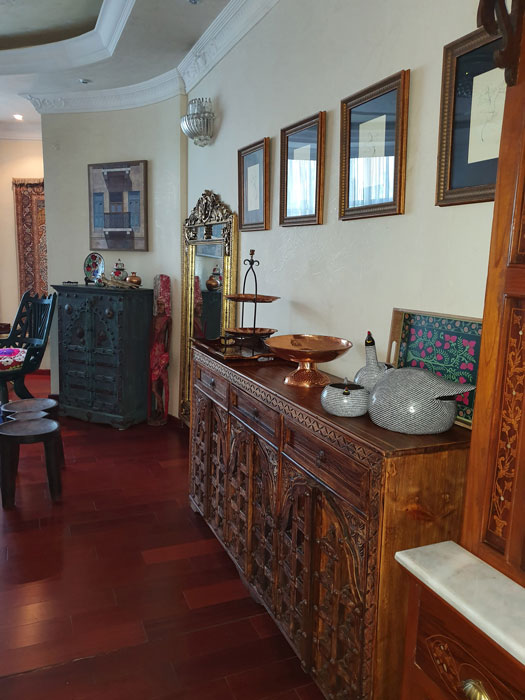 Do you entertain often? How do you use the space then?
We host large groups quite often and use our drawing/dining room to entertain.The lighting is kept dim and floor lamps are lit around the room. Food is usually served buffet style, so that the guests can move around and mingle.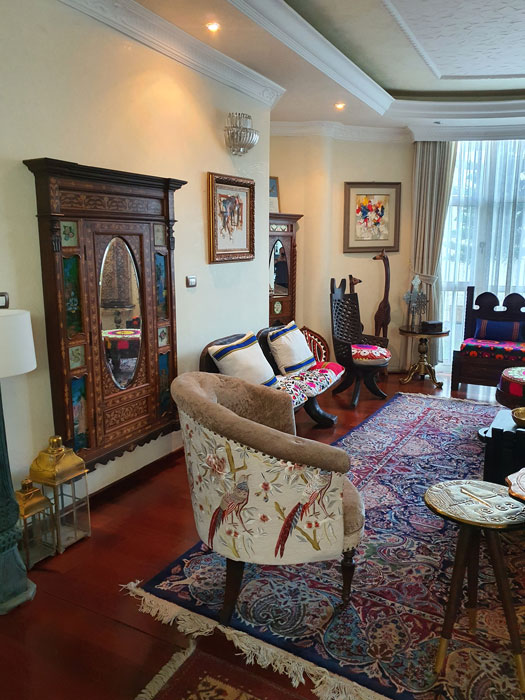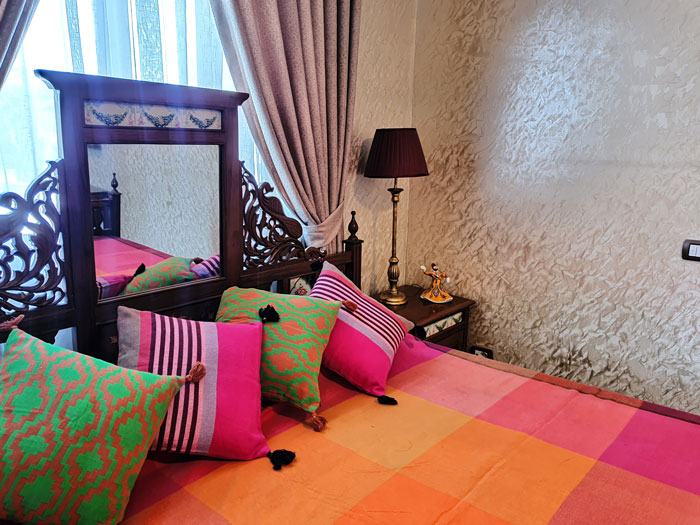 What is your favourite space in the home?

The family room/tv room for all of us. It's where we all unwind, including our two young sons.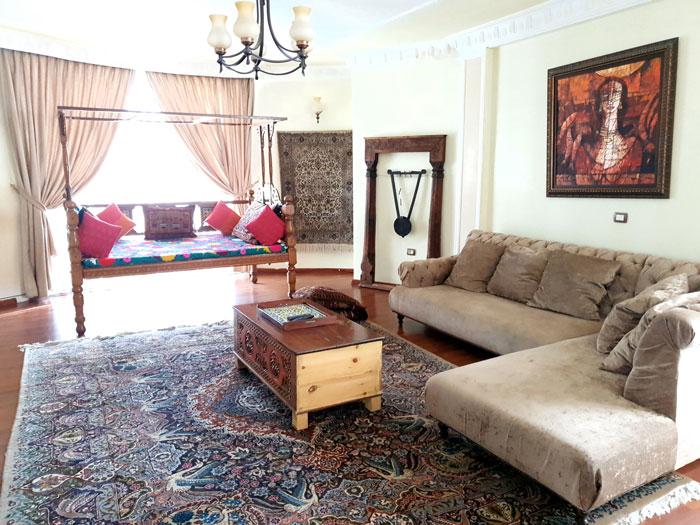 Is there a special object in the home? Any story attached to it?
Our new favourites are probably the Ethiopian Jimma chairs. They are from the Jimma region of Ethiopa (which was also the birthplace of coffee). They are carved from a single piece of wood.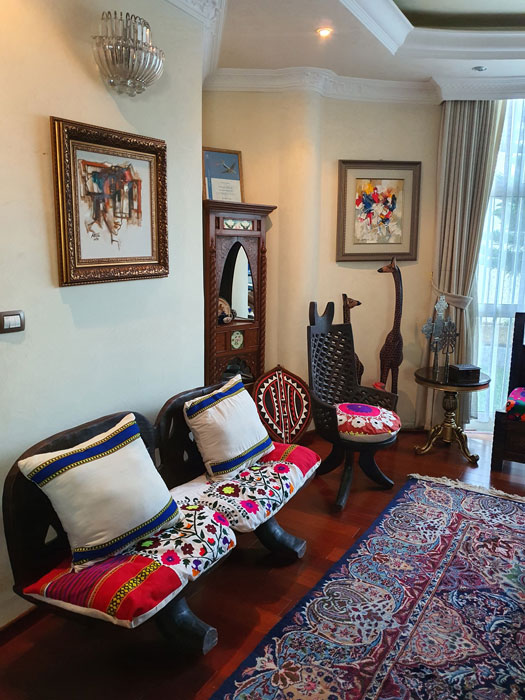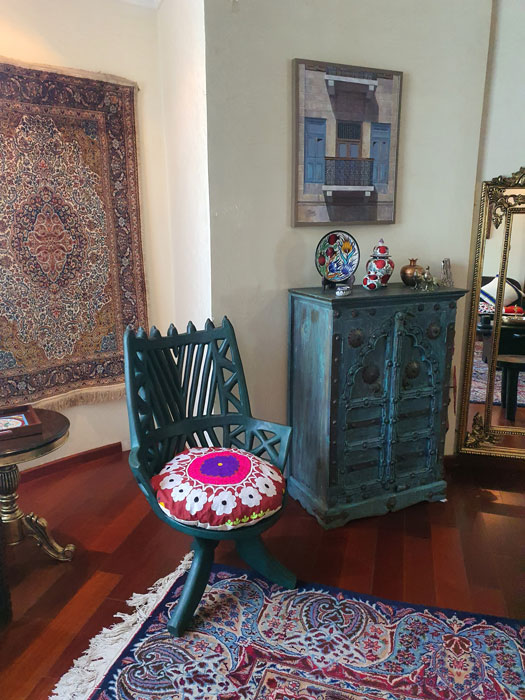 The Jimma People did not use any glue, nails in making these spectacular throne chairs.
What are the challenges of moving homes so often?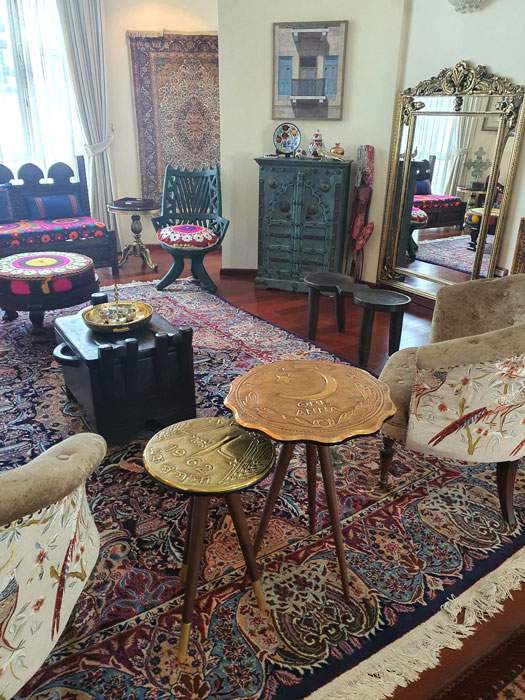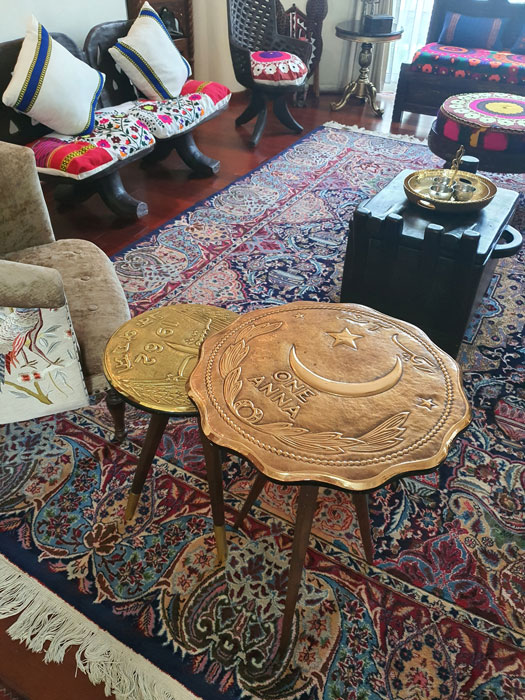 It's always hard to bid farewell to a place that you have grown accustomed to.
Moving on is simple. It's what we leave behind that's hard.
Do you explore the local culture and arts of the places you live in? How does that impact your home decor?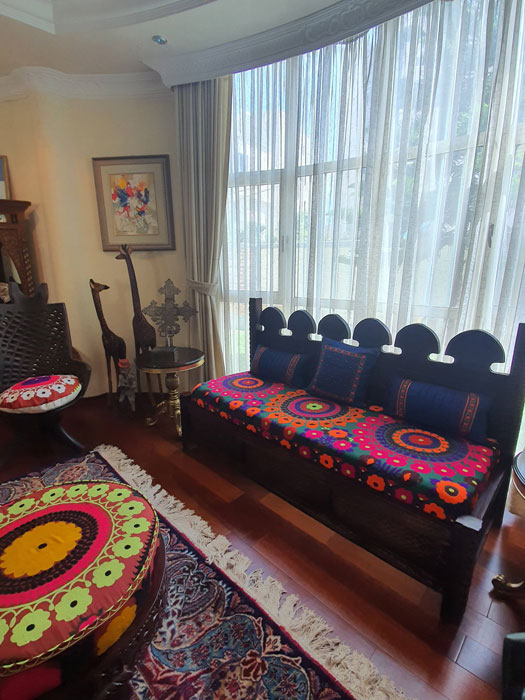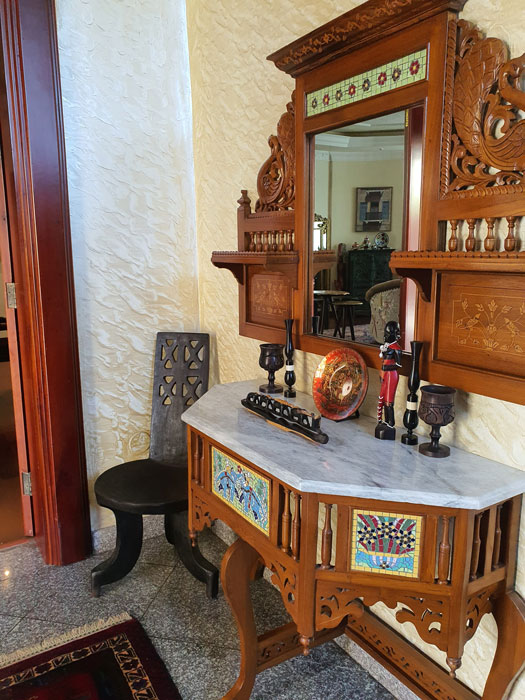 We enjoy checking out antique stores and visiting art exhibitions. Ethiopia has a very vibrant art scene enriched by its ancient culture and history.
Acquiring interesting pieces for our home from our travels adds character and feeling to the vibe of the house.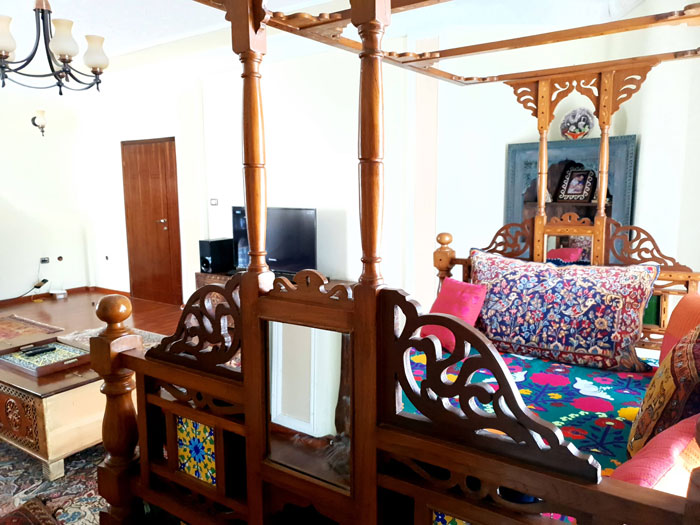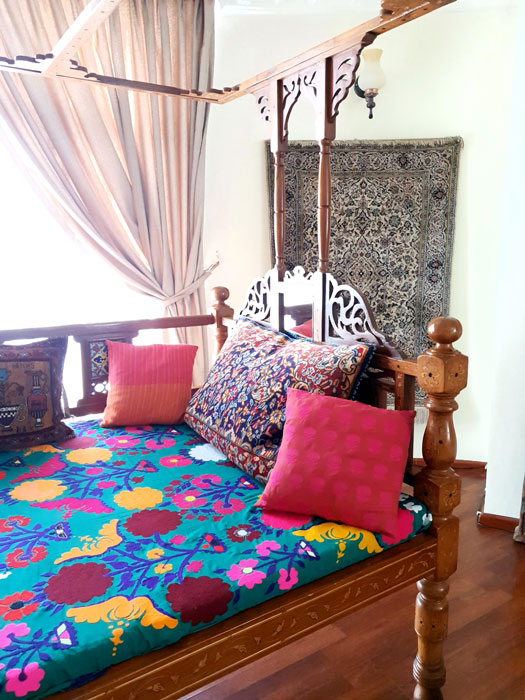 What is it like living in
Addis

Ababa

?

Ethiopians are beautiful, kind, proud and respectful. Ethiopa is a multicultural and multi-ethnic country. Religion plays a major influence in Ethiopian life.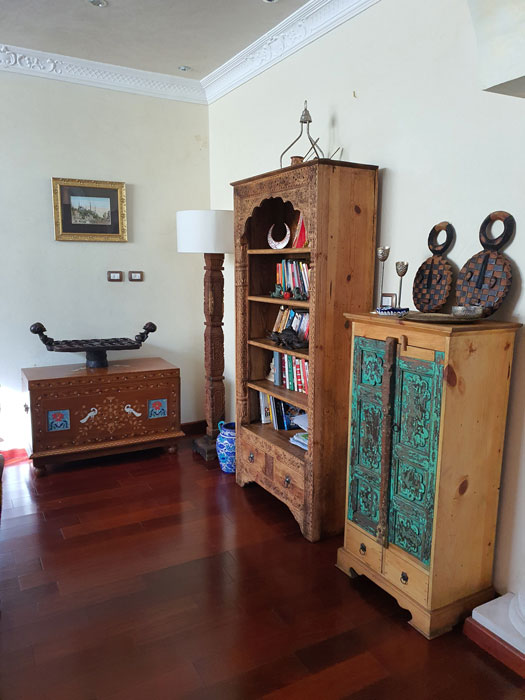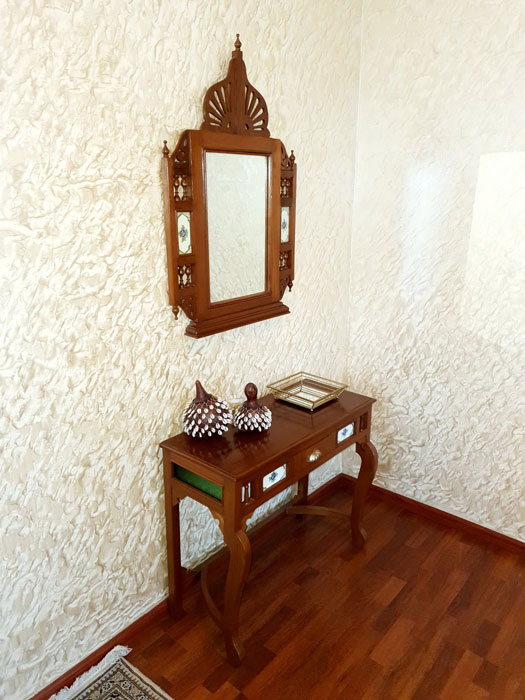 Ethiopia is the birthplace of coffee and has some of the most dynamic flavours you'll find anywhere in the world. Traditional Ethiopian coffee is phenomenal.
We were Ethiopian food enthusiasts even before we moved here. The food is unlike anything you've eaten. So flavourful and rich.
Photos courtesy the homeowners