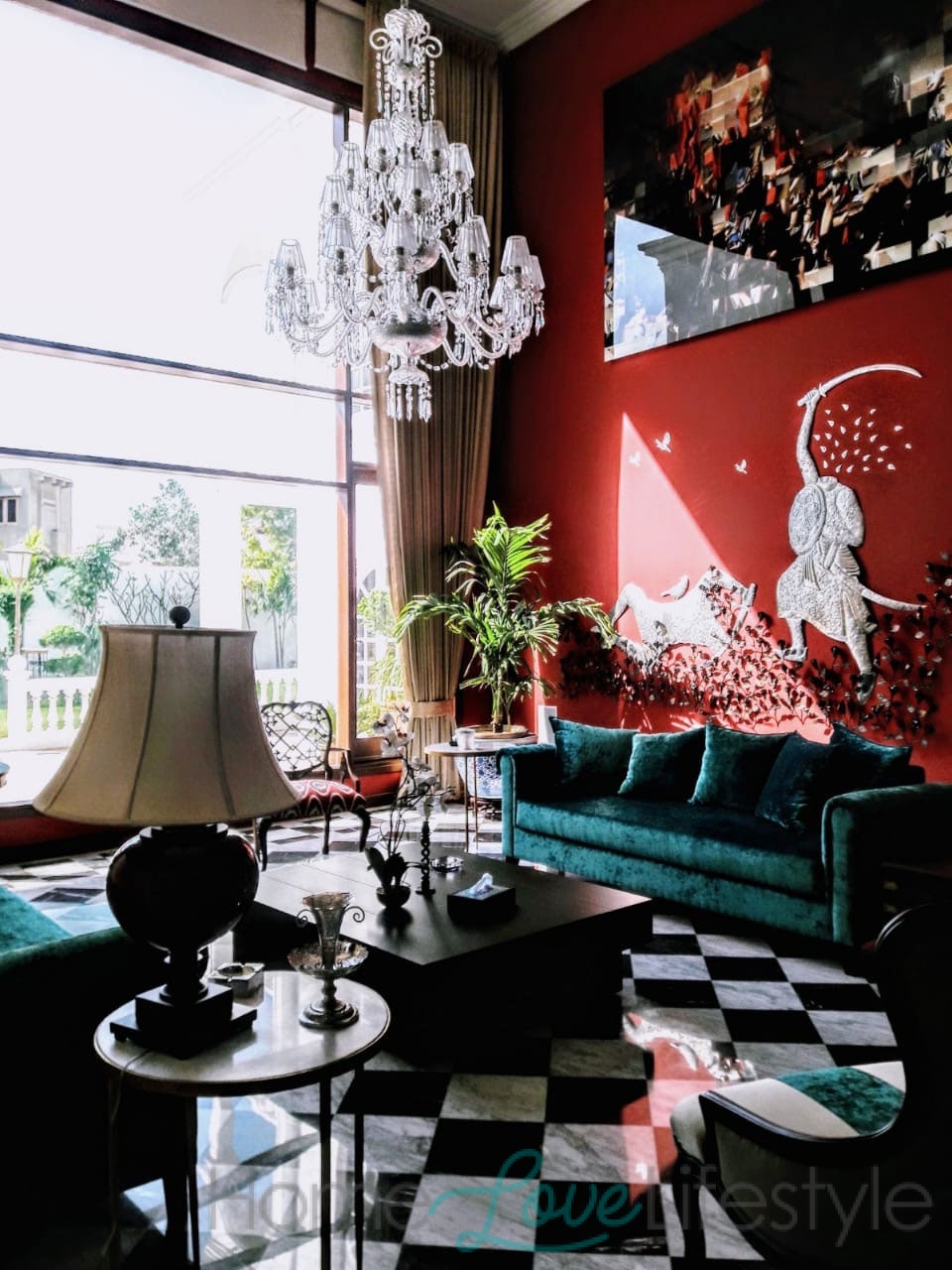 Interior photography by Naeema Kapadia 
Transitional Design
Emblematic and eclectic is how this unique home can be best described. Skill and creativity helped develop a luxury interior scheme. Each space was re-defined to create and develop a bespoke interior style and grandeur.
The homeowner had a distinct and clear vision as to how each room would be utilized, paving a very creative and smooth path to renovation and décor.
Mood Boards
The Interior Designers, Shahida Khan and Naeema Kapadia, worked meticulously to develop almost picture perfect mood boards. These were created with the help of Najia Kapadia, who translates ideas and concepts into very unique displays.
Re-designing Space
Some walls were demolished, with an architect's intervention, to create a more open plan which allowed additional  sunlight to filter into the home. The main living room now has a 20-foot  high ceiling and equally high windows. This not only lends a more grand and palatial feel but also creates the perfect backdrop for some dramatic art. Two Rashid Rana masterpieces and an installation by Adeela Suleman take centre stage.  A Waterford crystal chandelier is suspended above in all its glory.
In fact, there is impactful art throughout the home. This is a serious art collectors home, with an eye for detail and investment. Painintgs by Rashid Rana and Salman Toor, among many others, catch the eye.
Concept
The interior conforms to Transitional design, combining the classic and traditional with the contemporary or modern, to create a cohesive space. Transitional is the art of mixing two opposing styles. It takes skill and confidence.
The use of trims, crown mouldings, and classical style architraves throughout the home maintain a consistent theme and flow. Yet all the rooms have a distinct stamp of their own. The iconic black and white Italian marble floor, flows throughout, evoking nobility, and occasionally paired with a solid parquet.
Furniture and Accessories
Furniture took centre stage, with incorporated textural elements: wood, glass, lacquer, fabric, rattan, and metal. Each piece of furniture was meticulously designed and custom-made to suit the requirements of the home.
Accessories were used sparsely since the focus was on the detailing of the interior schemes. Corinthian columns and pillar heads can be spotted in places, all adding to the continuity of theme and allowing a smooth transition from one room to the next.
All the bathrooms also got a perfect face-lift, with stripes and colour. The powder room, with its unique wall mural,  is a special treat.
The den has a historical throwback. An old map of the sub-continent is painted across the wall. The ceiling compliments the details throughout the room. It is a handsome room with a masculine vibe.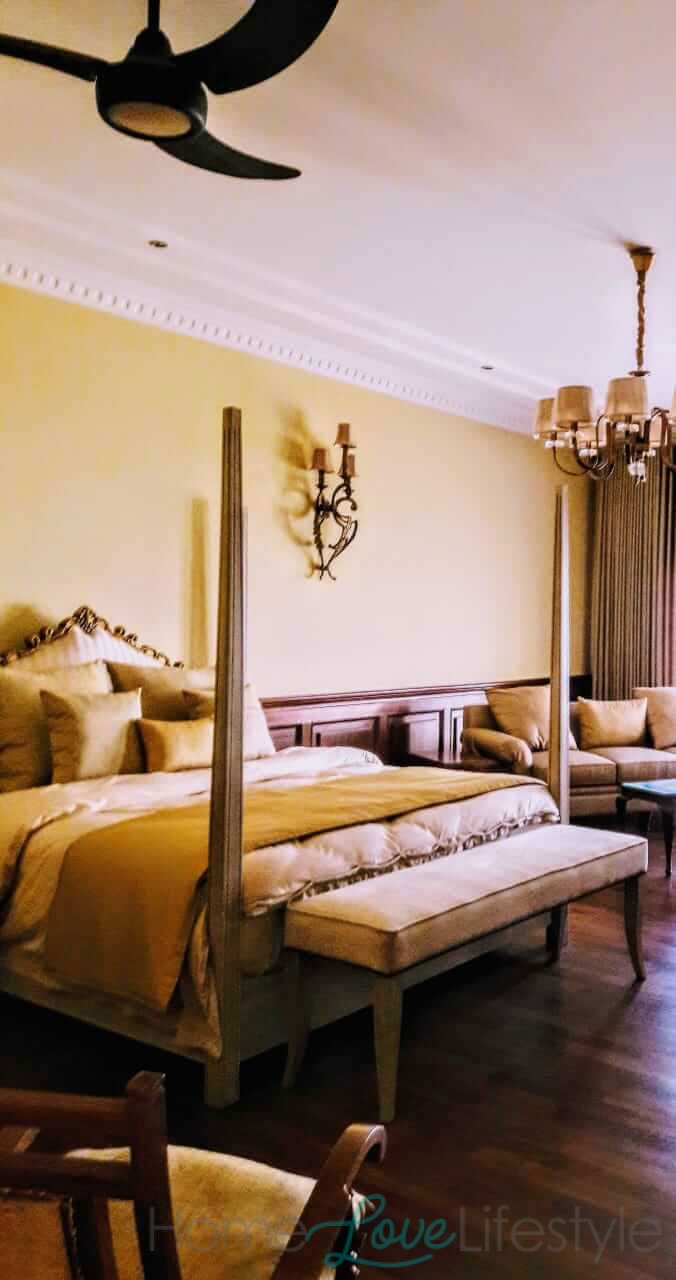 Transitional design usually stresses the use of neutrals throughout the scheme. But here, colour supersedes the usual.
Transitional design is achieved by combining a very balanced and seamless mix of the traditional and modern. There are many interpretations of this style. This particular home reflects Strength and Style. Not surprisingly, it leaves all those who visit it slightly awestruck.