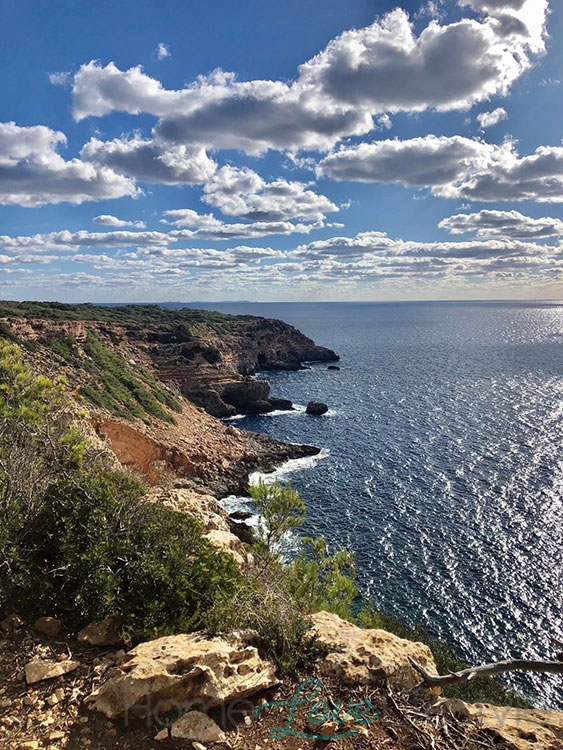 Travel to Mallorca
When I first visited Mallorca, Spain with my mother, it was with a view for my parents' retirement. They had considered London, UK, Thailand and Switzerland. My mother, an ex-restaurateur and chef, knew she wanted to be wherever there was ample sunshine and a vibrant food scene. My stepdad, a Swiss national and a former private banker, knew he didn't want to live in a big bustling city or anywhere there is snow. Mallorca was a great find as it satisfied both their wish lists. I grew up in Los Angeles with palm trees, 365 days of sunshine, almost perfect weather.  Mallorca turned out to be a smaller version of LA!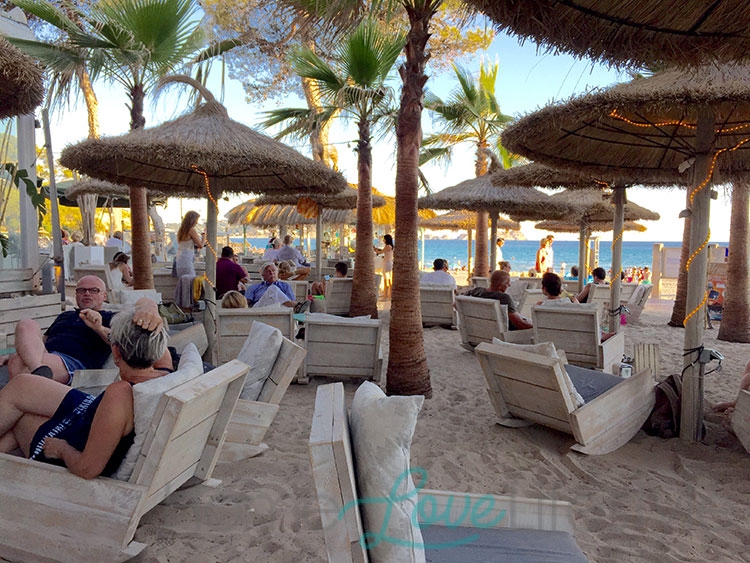 Mallorca is part of the Balearic Islands and its crown jewel. Palma de Mallorca is a resort city and the capital of Mallorca. The city is known for its beach resorts, sheltered coves, limestone mountains and Roman and Moorish remains. Mallorquins are very friendly, helpful and will try and speak English if they see you're struggling with Spanish. Cabs are very easy to hail or call and very cheap and so are a great way to get around Palma city. But if you want to explore the entire island, renting car is a better option. The island boasts the beautiful Mediterranean coastline as well as inland countryside.
Climate
Summers are hot, dry and sunny, almost touching 35C most days. Winters are bright, sunny and crisp. There are days of heavy rain and storms which usually last 2-3 days. Temperature can go down to -1C on cold days.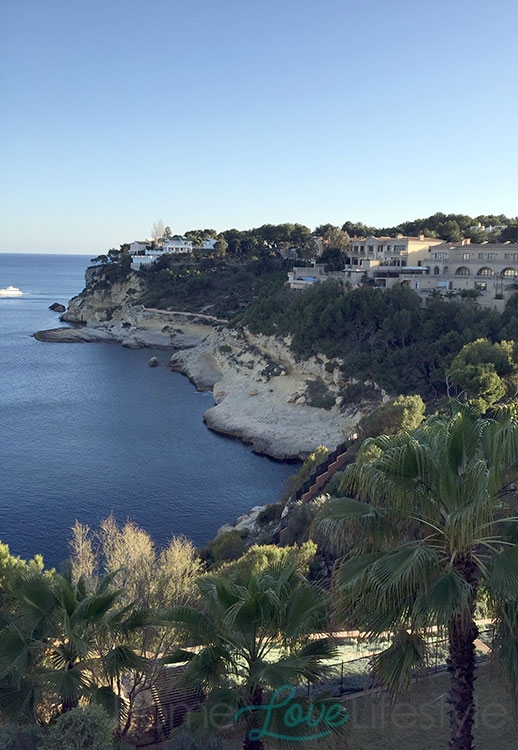 Local Activities
Pre-Covid summer months were packed with tourists disembarking from the cruise ships in Palma ports along with people flying in from nearby European cities. Golf, sailing, tennis (the Rafa Nadal Academy is based here) cycling, hiking are some of the most popular activities on Mallorca. Throw in beaches, resorts and a vibrant night life to make this a perfect holiday destination. All these activities are paramount on Mallorca island and make up the local economy.
Local Produce
Farming accounts for much of what remains with almonds, potatoes, olive oil, fruit and wine being the main exports. Day markets are open from 8am to 2pm daily. Sundays are a day of prayer and rest! Although mainstream supermarkets like El Corte Ingles, Mercado etc. are open early until late in the evenings. Pharmacies across town are open early until 7pm.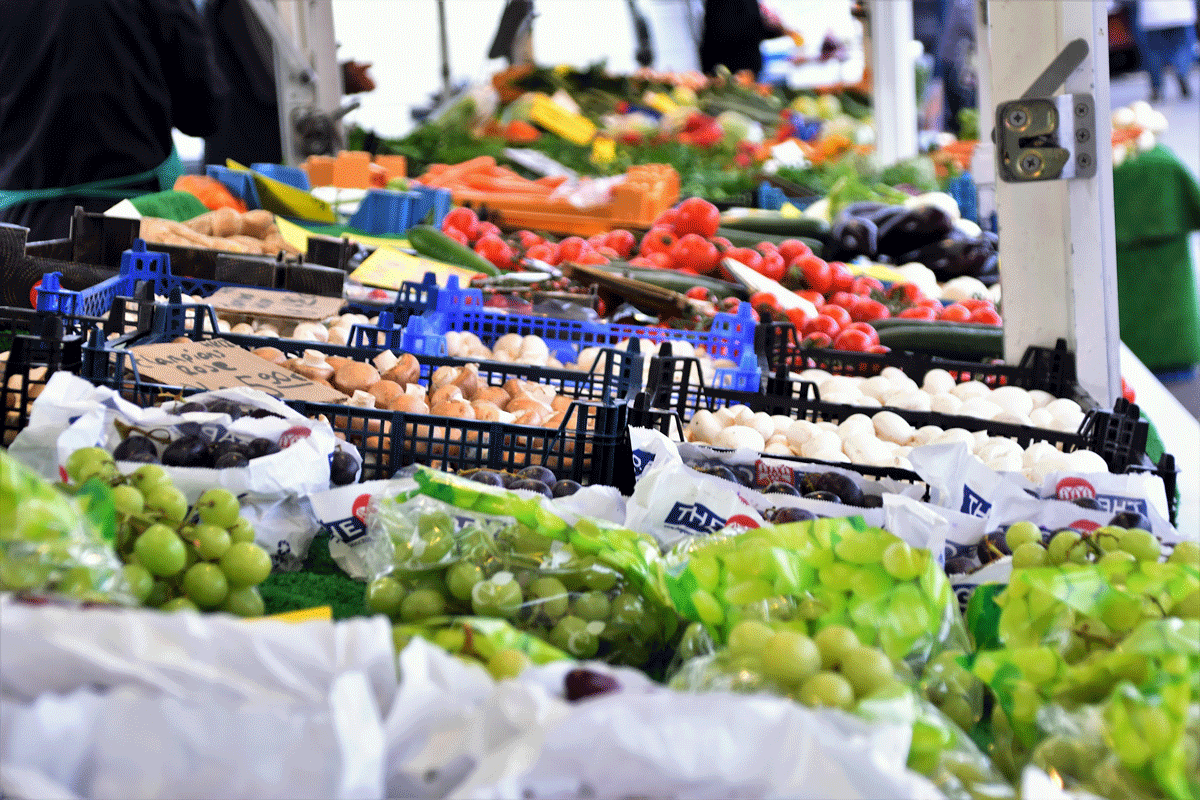 But who wants  pre-packaged and sterile looking supermarket produce when you have fresh vibrant bustling markets!  In Palma, the two main day markets are Olivar and Santa Catalina. Both sell fresh bread, produce, grains, nuts, fish and meat. Olivar has more mainstream day to day goods and is larger in size. Santa Catalina is more akin to artisanal, organic and gourmet suppliers and farmers. You will be spoilt for choice amidst the farmed organic bread, poultry, deli meats and nuts. Grab a fun colourful basket to take your shopping home in!
Small tapas bars are located on the periphery of both markets to rest your feet after some intense shopping. Sit down with a relaxing beverage accompanied by cristal (crunchy) bread which is another version of Pan (bread) con tomate. Or sample the tapas varying from fish, deli meats and fried cheesy morsels. Yummmm! Our Saturday morning family tradition is to buy fresh croissants from Thomas' bakery in Santa Catalina to pair with Saturday newspapers.
Vineyards
Vineyards across Mallorca producing export quality vines and olive oils, have Michelin starred restaurants on the grounds. These are also picturesque venues for weddings and special occasions. Musical events with dinner or tapas to follow are also held here.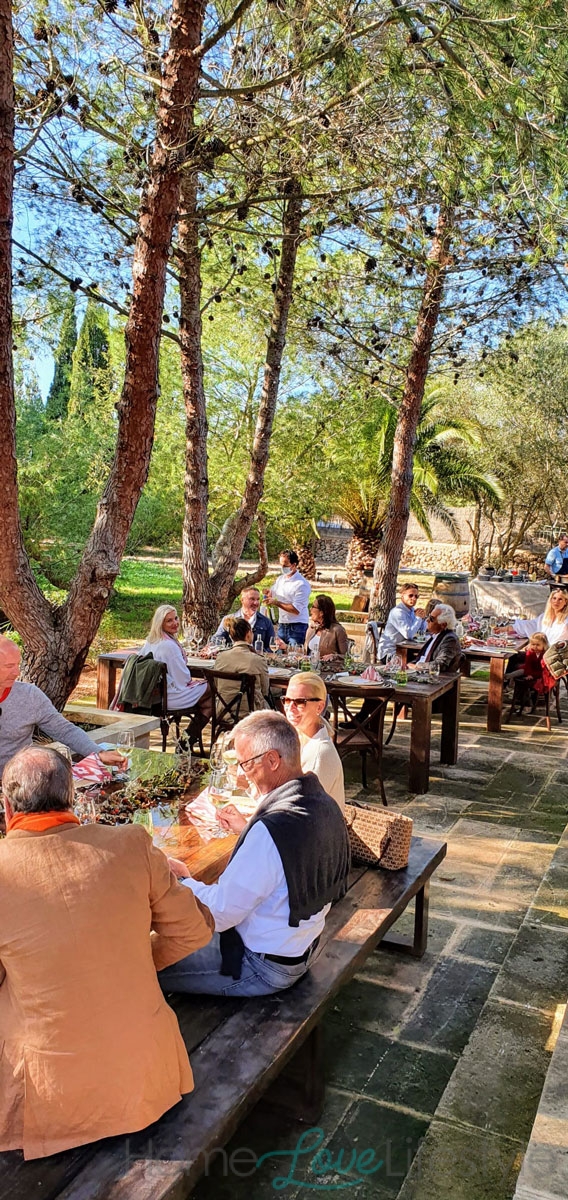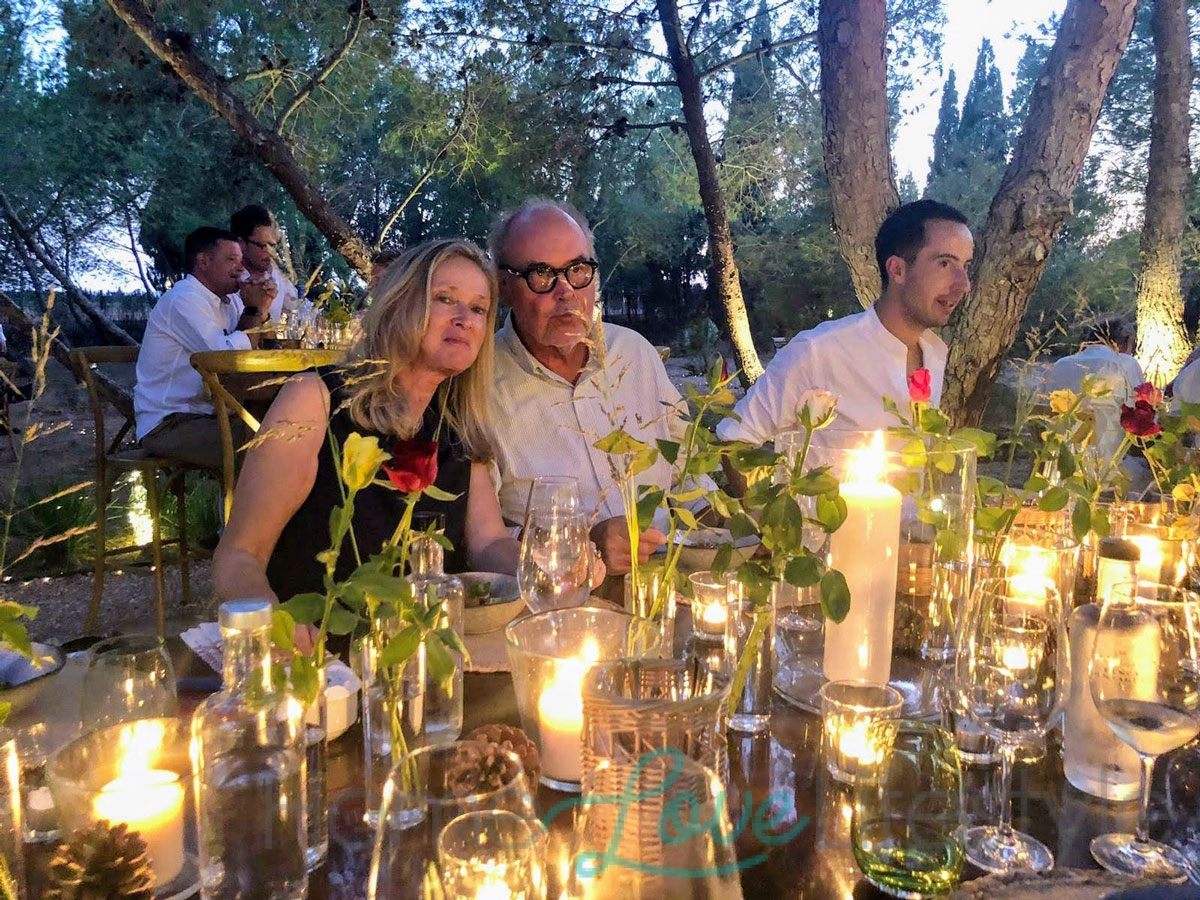 Finca Binigual vineyard, bodega and vinoteca in Binisalem area is owned by a German family. Here al fresco Sunday brunch or summer time dinners are accompanied by their selection of vines produced and sold at this picturesque country side location. Coupled with live guitar musician strumming in the background on a dusky evening, the atmosphere is magical.
More Restaurants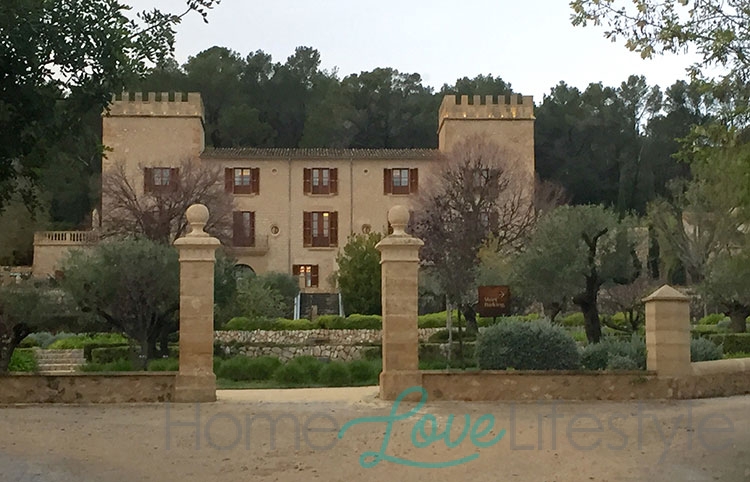 Another such place is Castell Son Claret, a thirty-minute drive from Palma city. The approach is along a cobble-stone driveway which leads to a beautiful structure with an   old castle-like frontage. The Michelin starred cuisine here uses the vegetables from their own gardens. In hindsight I would probably go back to it's more laid back café at the same location. But I am glad I experienced the 4 hour, 13 course Michelin lunch.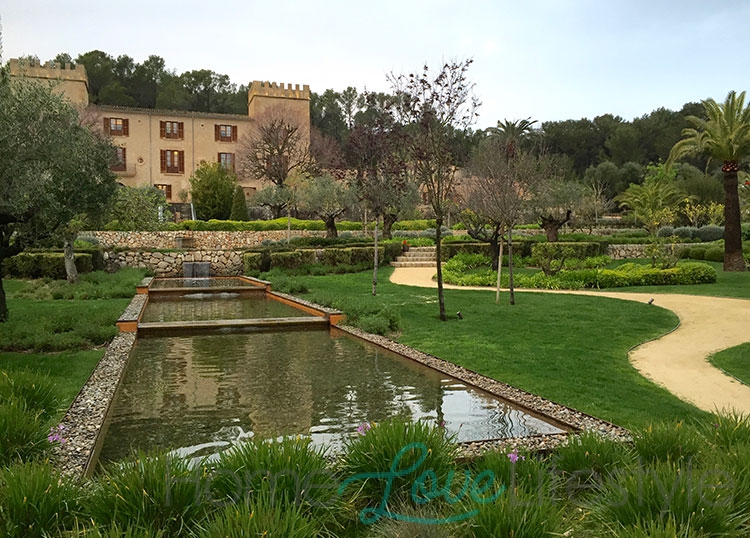 Situated near a Golf course in the residential area of Bendinat sits the Hotel Bendinat. The restaurant here offers a stunning view of Palma Bay, with the water crashing on the rocks.   The cuisine at the restaurant is equally impressive.
My favourite is the whole Lubina or Sea Bass. To be shared between two hungry people, the fish is baked in a salt crust. The heat and moisture of the salt bakes the whole fish to perfection. The drama of the maître d' smashing the crust at your table-side to reveal the meaty, succulent fish and his dexterity in boning the fish with just two spoons all adds to the experience. It is served with very simple sides of olive oil, fried (German Annabelle) potatoes and a simple green salad or steamed vegetables. A friend from London (who is a lithe size 8) said she might have to buy new clothes once she returns to London from this gastronomic Mallorca trip.
Best Time to Travel to Mallorca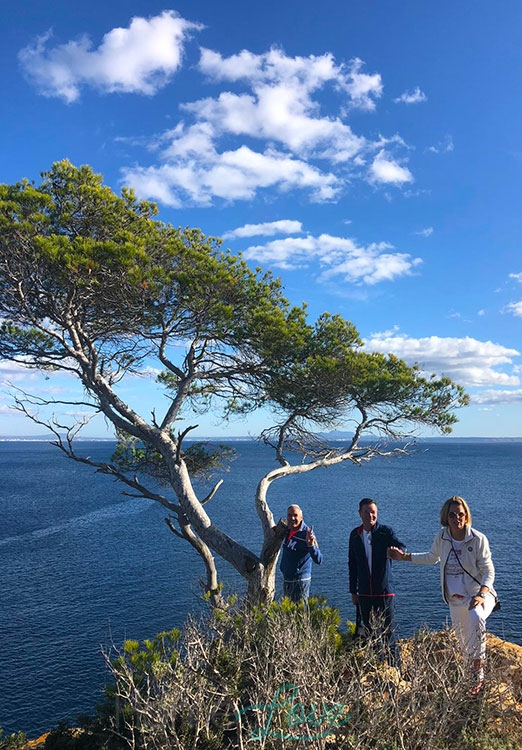 The best months to visit Mallorca are in early spring until November. Almost all restaurants offer al fresco dining and you can enjoy the Spanish oriented cuisine in the beautiful outdoors.  The island offers a wide array of seafood. Sóller is another popular water front area (pronounced Sollier). The prawns from here are famous. Caught fresh each morning, , these delicate, sweet, red prawns are a delight, seared in a high-temperature oven with local olive oil and sea salt.
Shopping
Shopping is not  Mallorca's main focus, although gastronomy and travel is. But there are shops in Palma city owned by German and Spanish residents who travel the world to buy stock for their speciality boutiques. You have the mainstream Zara, H&M, Mango type stores on the main drag near Avenue de Jaume (pronounced Hymi). But behind Olivar market you can find cobble-stoned streets filled with lovely local shops catering to all price points! Shops like Picula Osaba for clothes, Boris Jakob (jewellery) etc. are wonderful haunts. You might want to check out Rialto Living a speciality homeware, furniture and clothes boutique.  This is a local favourite for scouring high-end European-made rugs, handbags, upholstery, crockery and cutlery.
The Town of Deia`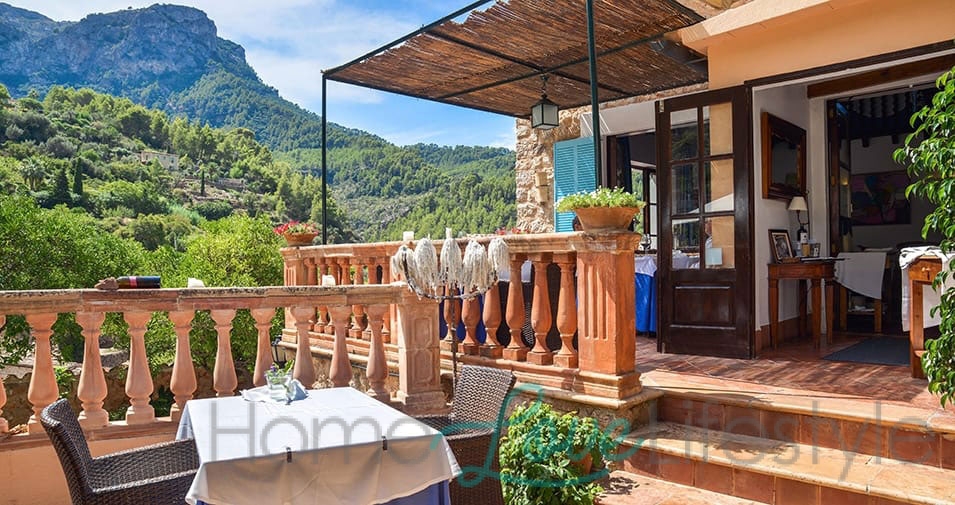 The most exclusive place for the rich and famous is probably Deià, on the west coast of Mallorca. This pretty town has been popular with artists since the 1950s and the exclusive Belmond La Residencia Hotel is a perennial favourite for many. Watch the series The Night Manager by John Le Carre for a look at this charming town. One of the episodes features Deià situated at an incline with all the houses built on hillsides. The town offers stunning views of the Mediterranean on one side and hills peppered with olive groves and greenery on the other.
If anyone reading this has been to Santa Barbara outside Los Angeles, this community reminded me of it. Quaint little shops selling artists' wares, straw hats, ceramics and Spanish artisanal condiments are strung along  narrow road. Another stunning location is a restaurant perched on a hill called Es Racó d'es Teix. This is the only Michelin starred restaurant in Deià. Six of us ordered the tasting menu and were in raptures.
Where to Stay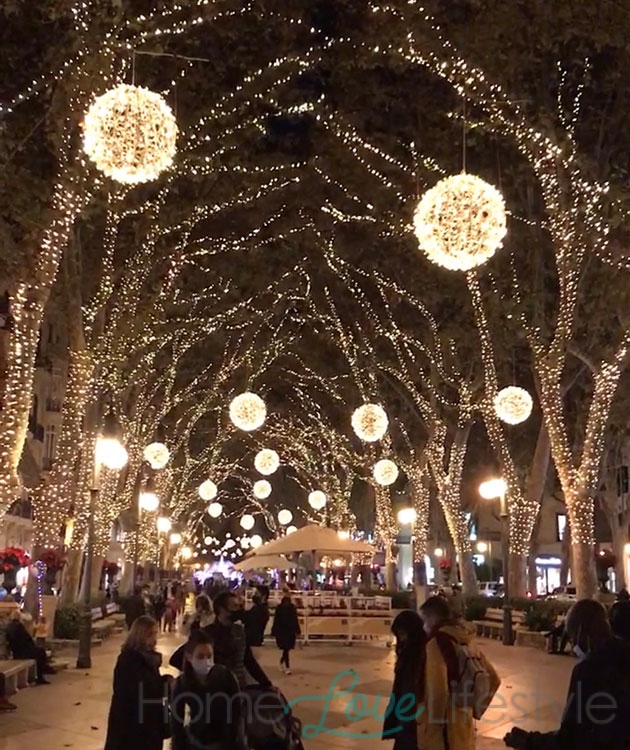 Hotels in Palma and outside Palma city are many and easy to book. Depending on location they vary from 3 to 5 stars. Air BNB's have been disallowed in Palma because of the resulting dearth of hotel bookings. Many residents also rent out their summer villas or annexes for families. You will likely find such an arrangement if you connect to an estate agent on the internet specialising in holiday rentals. In fact, my parents' friends have a place for rent just down the road from their apartment.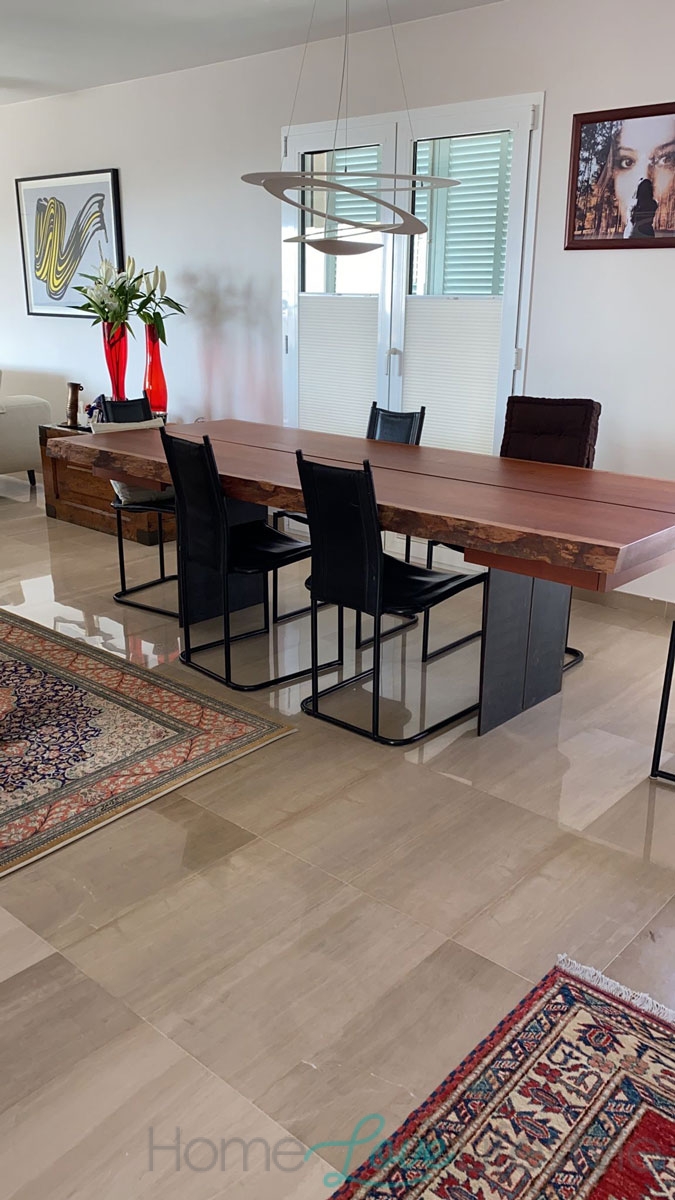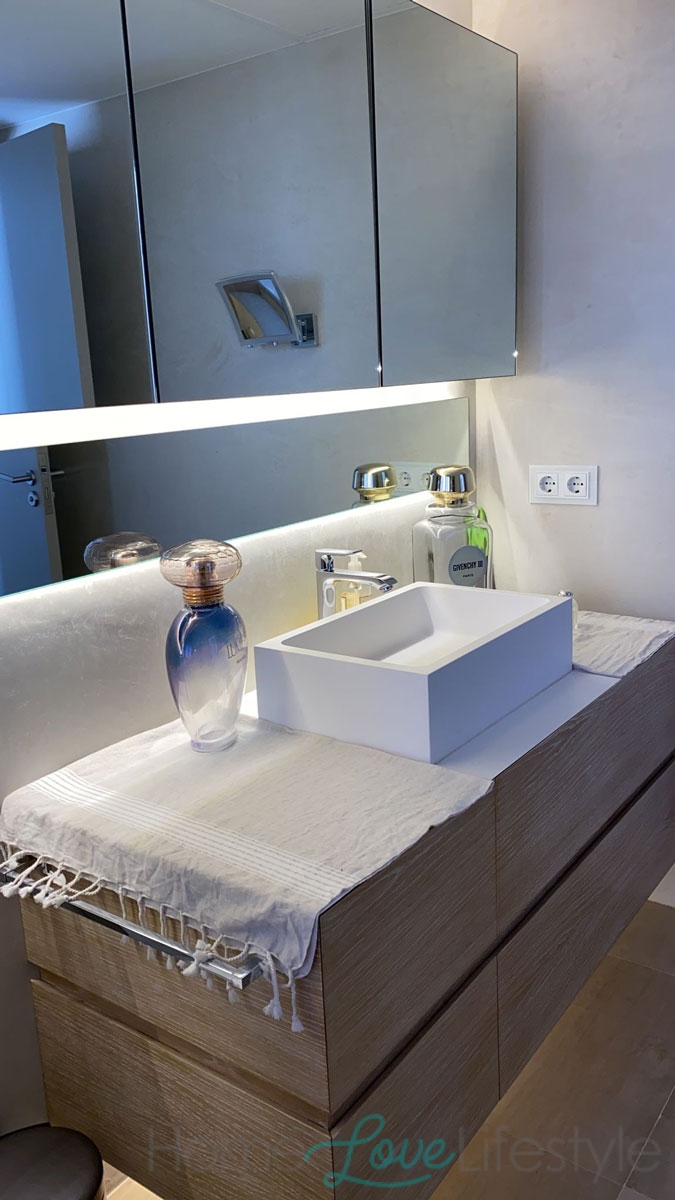 I haven't even scratched the surface here. This destination has so much to offer and every part of the island has its own unique and stunning topography and views. Mallorca is truly a gem and should definitely be on one's bucket list. I feel extremely fortunate to call marvellous, magical Mallorca my second home!